These easy no bake peanut butter balls are a holiday staple in our home. Crunchy, sweet, peanut buttery, and made with only 7 pantry-staple ingredients!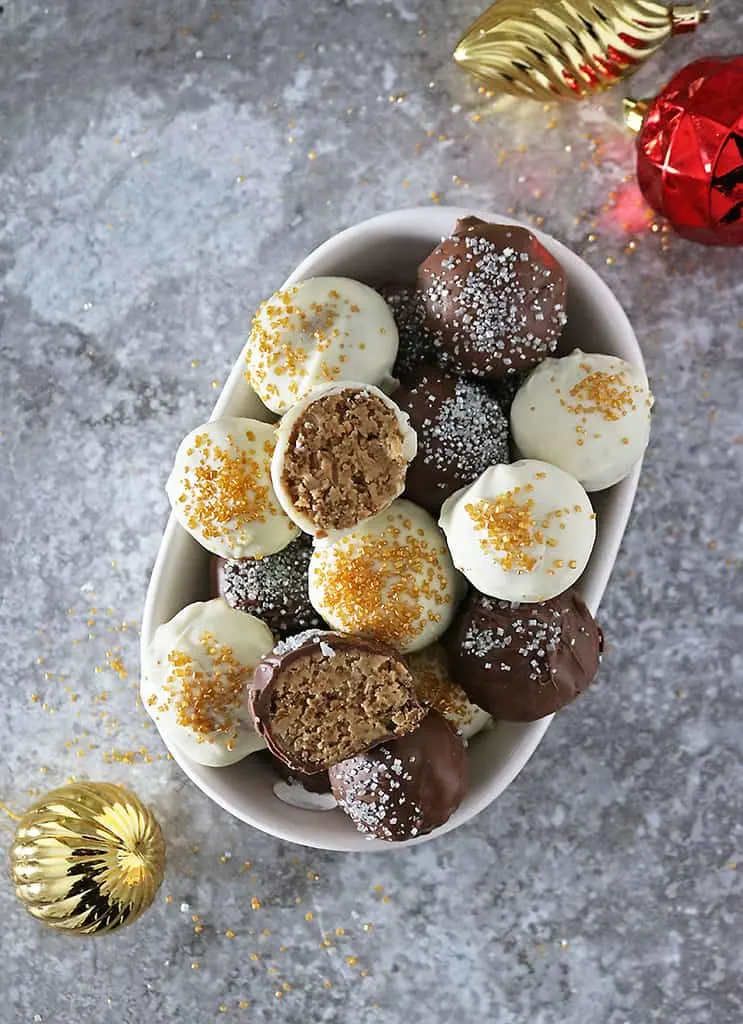 My daughter and I can do some serious damage to a batch of these no bake peanut butter balls. Sweet as well as slightly salty and crunchy as well as ever so slightly creamy, these balls are pretty darn irresistible!
And, on a cold winter night, quite a few years ago, I found out that our dog Tawny found these balls irresistible as well.
It was our third Christmas season since Tawny made our family of two into a little family of three. My daughter had helped me roll up a batch of these peanut butter balls when had a knock on our door.
Instead of placing the plate of rolled balls in the fridge to chill, that evening I left the rolled balls on our coffee table as we headed to see who was at the door.
That plate was unattended for less than five minutes that night.
Five minutes.
When my daughter and I quickly headed into the living room after shutting the door, we found that plate of rolled peanut butter balls completely empty!
There was no evidence whatsoever that that plate had had an entire batch of peanut butter balls on it.
Not a smudge of peanut butter or a fleck of cereal lay anywhere in sight!
We couldn't help but laugh because up until that evening, Tawny never quite behaved like a dog.
She was a rescue dog and came to us well trained. She rarely begged for our food. She refused to play with other dogs in the dog park. If it rained, she would be super careful not to get her paws muddy when she went outside. And, forget about playing fetch.
In case you came here for the recipe for these peanut butter balls, I do apologize for going on about Tawny.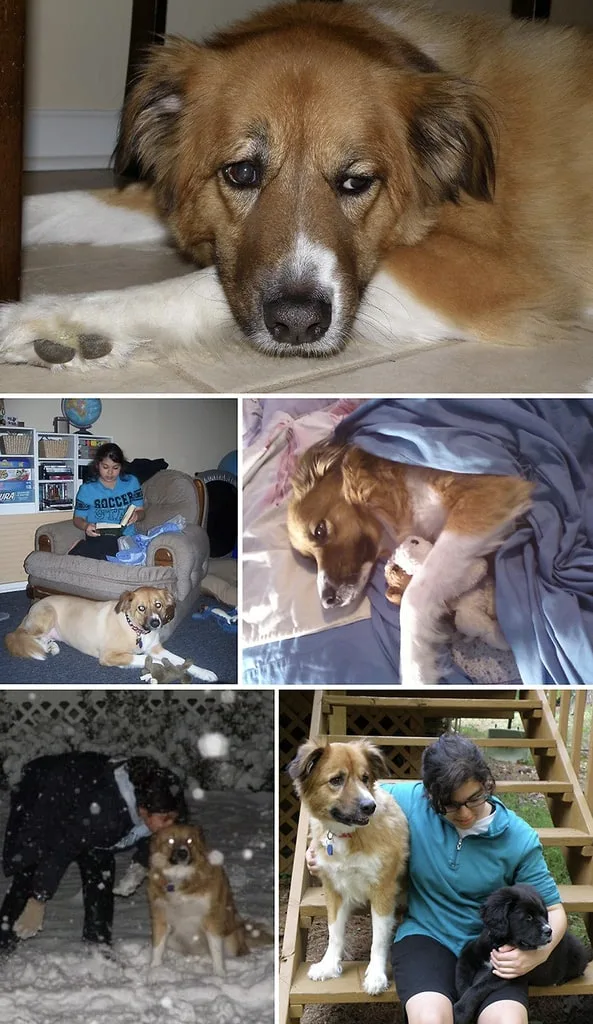 But, you see, after almost 13 years with us, the Wednesday before Thanksgiving, I had to make the incredibly hard decision to put Tawny down.
She was such an amazing companion and protector. She showed my daughter and me the depth of unspoken unconditional love and how fiercely protective it could be.
I miss her. We miss her.
So very much.
I have to live with the decision I felt compelled to make that night. My daughter keeps telling me that Tawny is running around in heaven like she used to do a few years ago – completely pain free. I want to let her words sink in… but… I cannot seem to… at least, not today.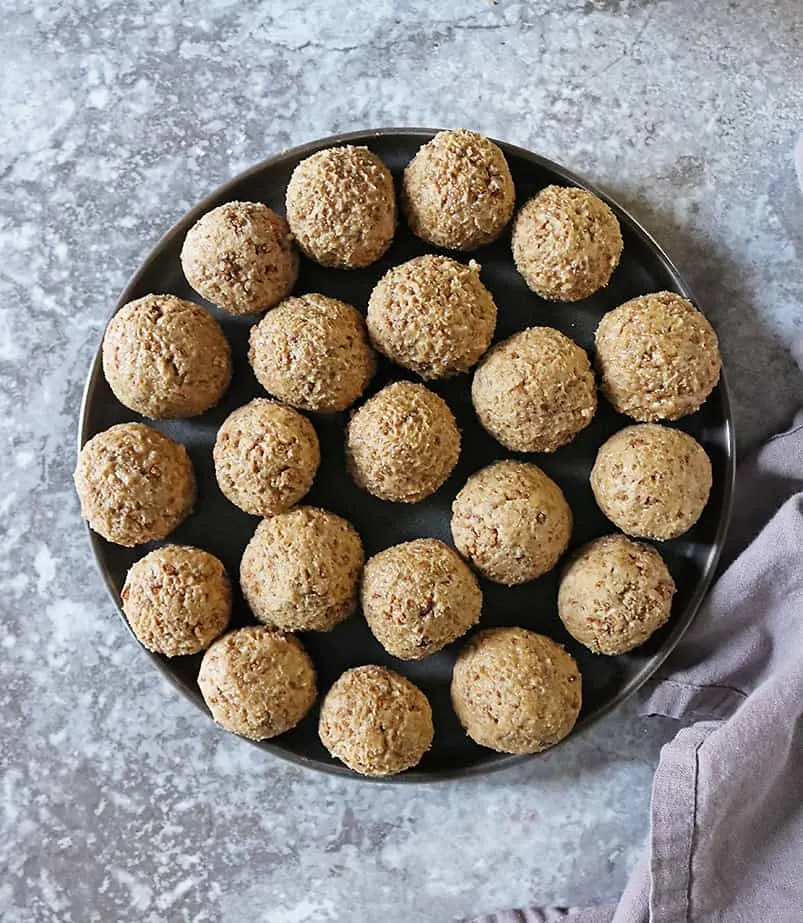 These easy no bake peanut butter balls are my ode to Tawny.
She only got to enjoy a plateful of these balls that one night. As they are made with a generous amount of powdered sugar, whenever I made them after that evening, I made sure they were out of her reach. I would often make her coconut peanut butter popsicles as well as these peanut butter treats (sans sugar) to enjoy to make up for the lack of peanut butter balls in her diet.
I vaguely recall the recipe for these balls being handed to me by a coworker a long, long time ago. Over the years since, I have made several versions of these easy no bake peanut butter balls.
Sometimes I've used rice cereal as the crunch element. Sometimes I've opted to leave out the vanilla extract and the almond extract.
This time around I used grape nuts cereal for an ultra crunchy ball. I also added in vanilla extract as well as a bit of almond extract.
What are the pantry staple ingredients needed to make these balls?
These no bake peanut butter balls can be made with the following ingredients ~ most of which you probably have lying around your kitchen such as:
peanut butter
butter (or vegan butter)
vanilla extract
almond extract
powdered sugar
grape nuts cereal
chocolate (for dipping the balls into)
How to make no bake peanut butter balls?
Making these peanut butter balls is so easy, simply: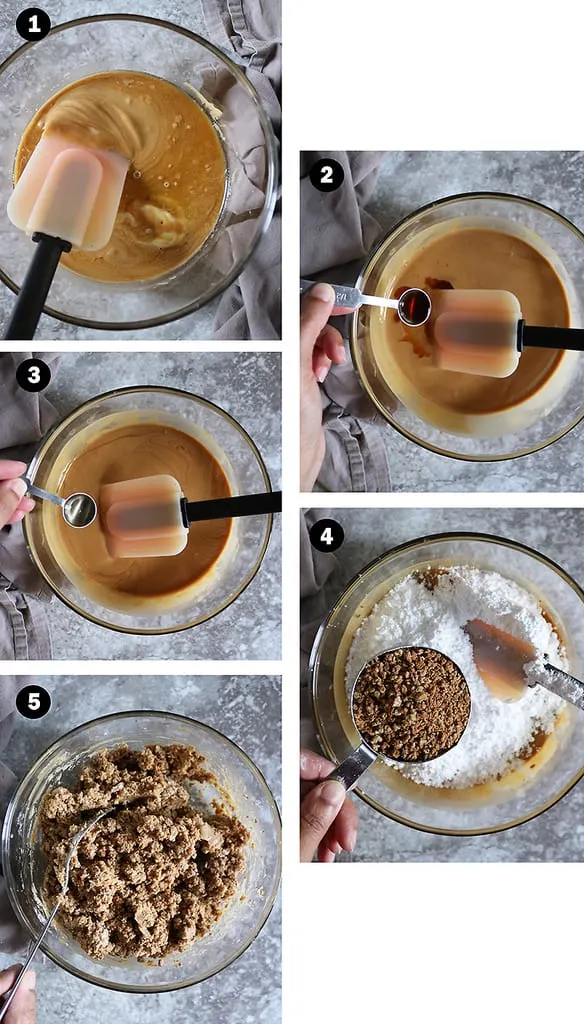 Melt the peanut butter and butter together and mix well
Add in the vanilla extract
Add in the almond extract and mix well
Add in the powdered sugar as well as the cereal and mix well using a spoon.
Then, when all ingredients are well incorporated, lightly grease your hands with a bit of oil or butter and roll spoonfuls of the mixture in your hands. Roll them into balls until all the mixture has been used up.
Chill peanut butter balls in the fridge for 30 minutes or so.
Melt your favorite chocolate ( I used milk and white) and dip the balls into the chocolate. Then place them on parchment paper until the chocolate hardens. You can add some sprinkles if you like to give them a festive feel or leave them plain.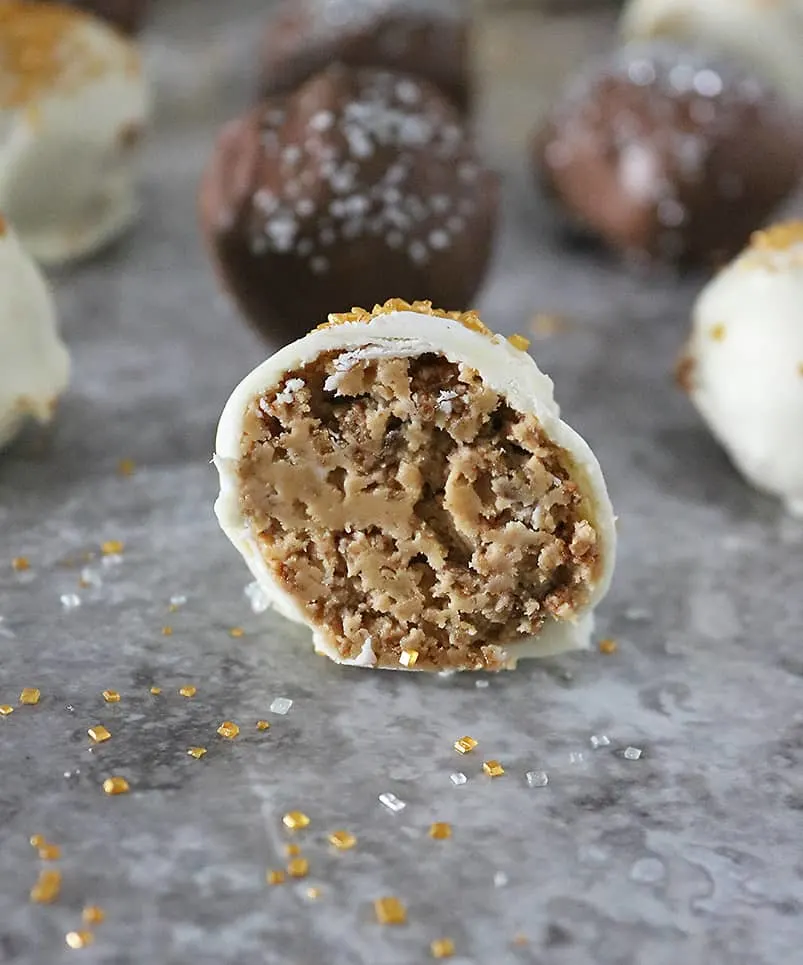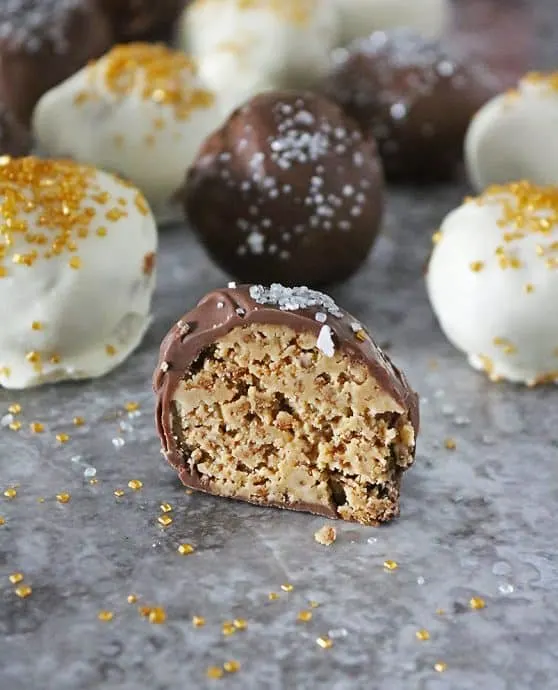 These peanut butter balls are a holiday staple in our home. I made a batch with grape nuts last weekend and the next batch I make will be with rice cereal. If you are trying to stay away from gluten, the rice cereal version is for you.
If you'd like to experiment with other cereal choices, please feel free to. If you would like to use another nut butter instead, please feel free to. Just a quick note, sometimes almond butter tends to be a bit more liquid-y that peanut butter so you might have to use more cereal and powdered sugar to compensate for the consistency.
If you would like to make these sugar free, then use sugar free powdered sugar like swerve as well as sugar free chocolate chips. Also, make sure the peanut butter and cereal you use contain no added sugars as well.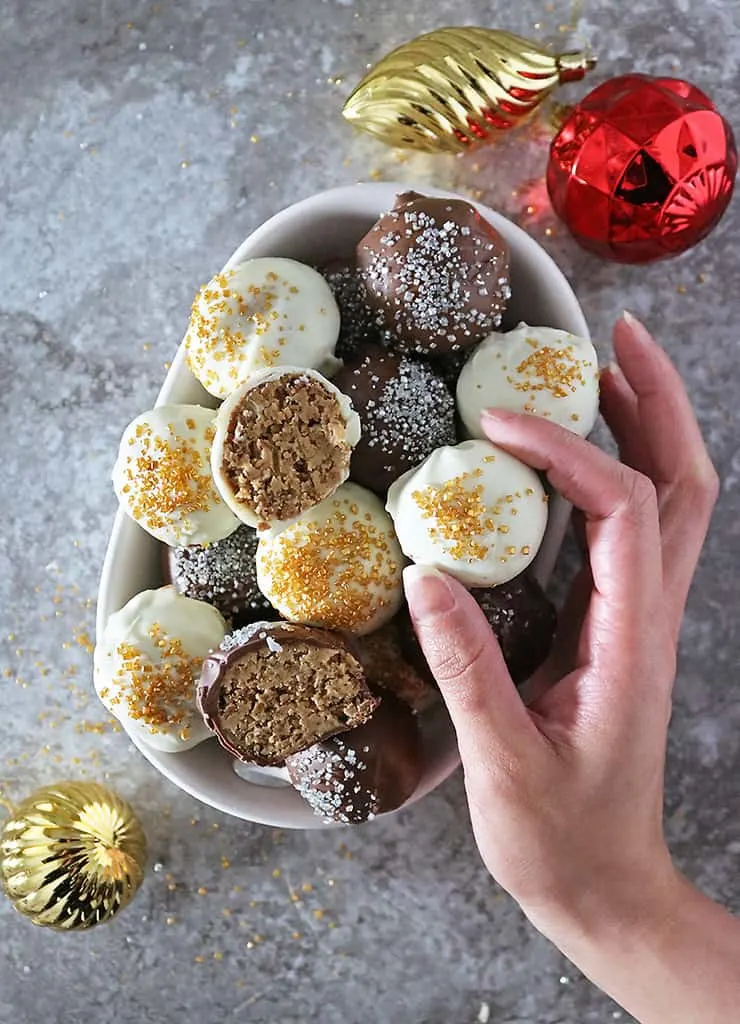 These no bake peanut butter balls have lasted in an airtight container in our cool kitchen for up to a week. If you place them in an airtight container and refrigerate them, they tend to stay crunchy and delicious for 10 days or so ~ at least that's how ling they have lasted in out home!
Looking for more no bake balls/bites? Then check these out: