This is a smorgasbord of easier and healthier Thanksgiving Side Dishes for you and your family to enjoy.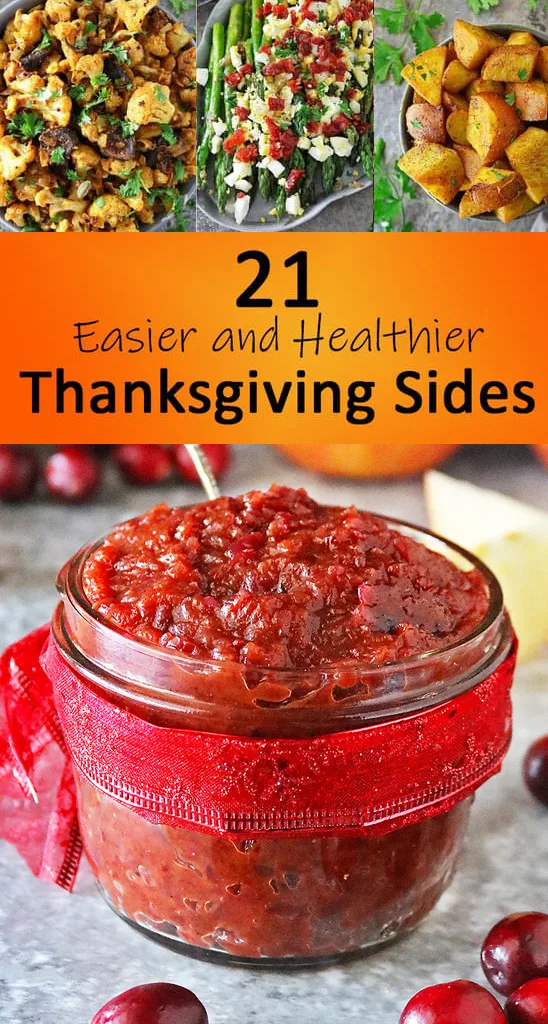 Thanksgiving is right around the corner – well, more like a couple of steps down the street! And I figured a Thanksgiving amidst a pandemic warranted a plethora of nutrient-dense side dishes that will help keep your immune system chugging along smoothly.
These side dishes aren't hard to make and are a fun and better-for-you spin on traditional stuffing and casseroles.
Some dishes like the cardamom and ginger carrots have been served at just about every holiday from Easter to Christmas to graduations and birthdays. The same can be said for the beans and sausage. Most of these dishes are made with ingredients you probably have lying around or can easily order online and pick up curbside or in-store.
And, the beauty of these 21 sides is you can even make them this evening for your family to enjoy!
If you are looking to do something different with your turkey this year, then check out this spicy honey-glazed turkey. If the turkey isn't on your menu, and you are looking to make a meal with vegetarian options or vegan ones, then dishes like the cauliflower and fig sauté, the cardamom, and ginger carrots, quinoa salad, and beet salad will come in handy in your menu planning.
How will you be celebrating Thanksgiving 2020? Are you traveling? Or, staying home? For the most part, my daughter and I plan on trying to knock off a big chunk of the items on our home-remodel list.
I am keeping it short and sweet today and wishing you and your family a Healthy And Happy Thanksgiving!
If you are looking to add tofu to your Thanksgiving meal plan, make sure to check out these tofu thanksgiving recipes!