These Capered Brussels Sprouts are pan roasted with capers, sundried tomatoes, onions, garlic and ginger till they are ever so slightly caramelized – making this a delicious side for your Holiday table or even a weeknight treat!
I've come to the conclusion that I really need to work on my almost non-existent multi-tasking skills. You see, I've tried and failed miserably at trying to do one thing while juggling another. For example, my daughter can look me in the eye and have a conversation about breakfast and (without breaking eye contact), text me about her after school activities (without making any errors)! I tried doing the same and… missed out on both conversations!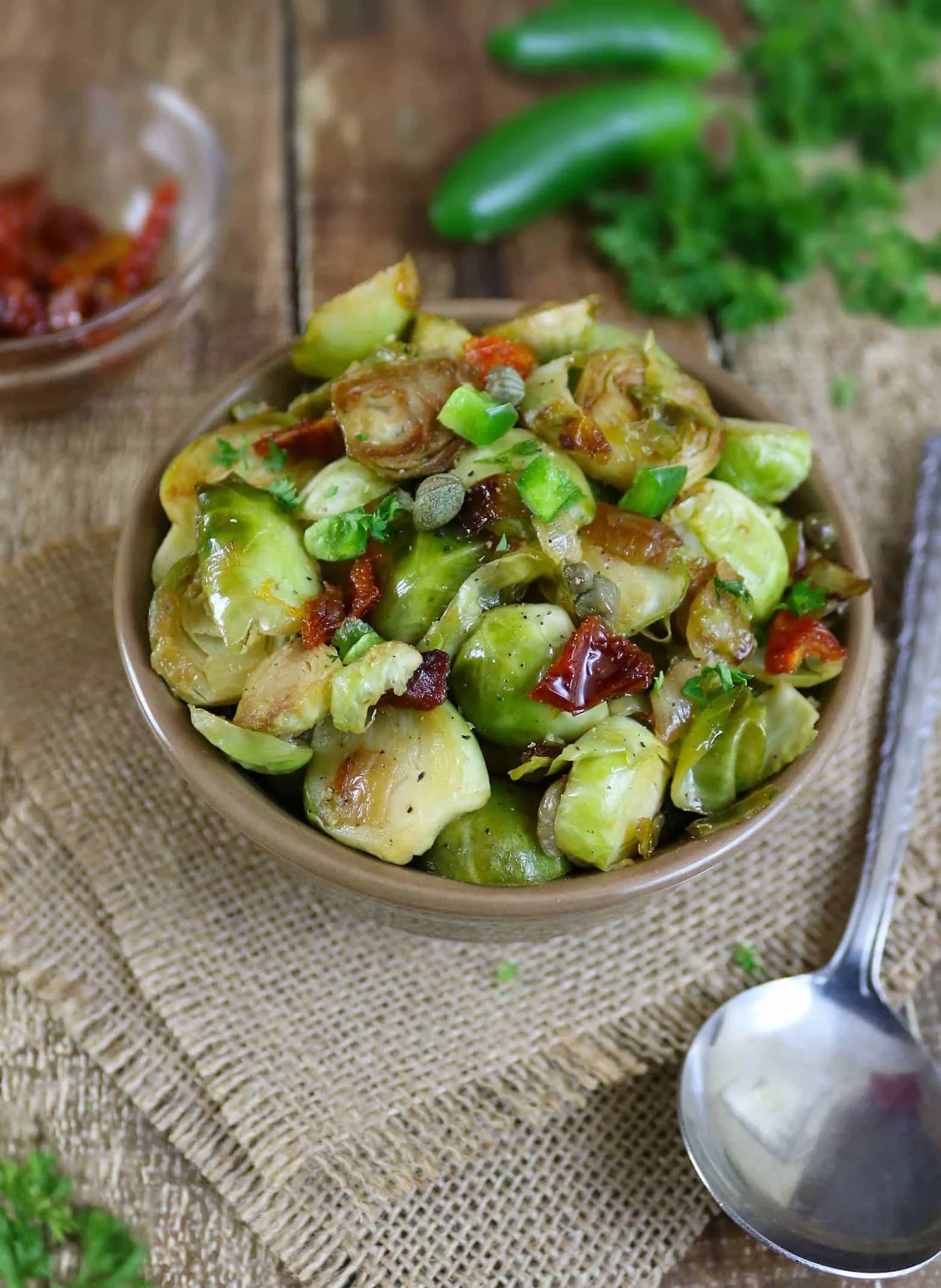 So, my daughter has been giving me pointers to help me…er… evolve. Her first lesson involved watching AND paying attention to an episode of Extreme Vacation Homes (EVH), while I looked up AND wrote down facts about Brussels Sprouts. So, I listened to facts on an EVH that was strategically built into a steep rocky bluff that hid a large rainwater storage area underneath it that was the homes' only source of water. And, in a weird twist of energy consumption/usage, I read about a team of scientists and local schoolchildren who lit a Christmas tree with the energy from 1,000 Brussels sprouts!
Talk about fascinating! The house AND the sprouts! I mean, can you imagine that the humble, mini cabbage-look-alike, that's jam packed with folic acid, fiber, vitamins A and more vitamin C than an orange, can fuel a tree lighting???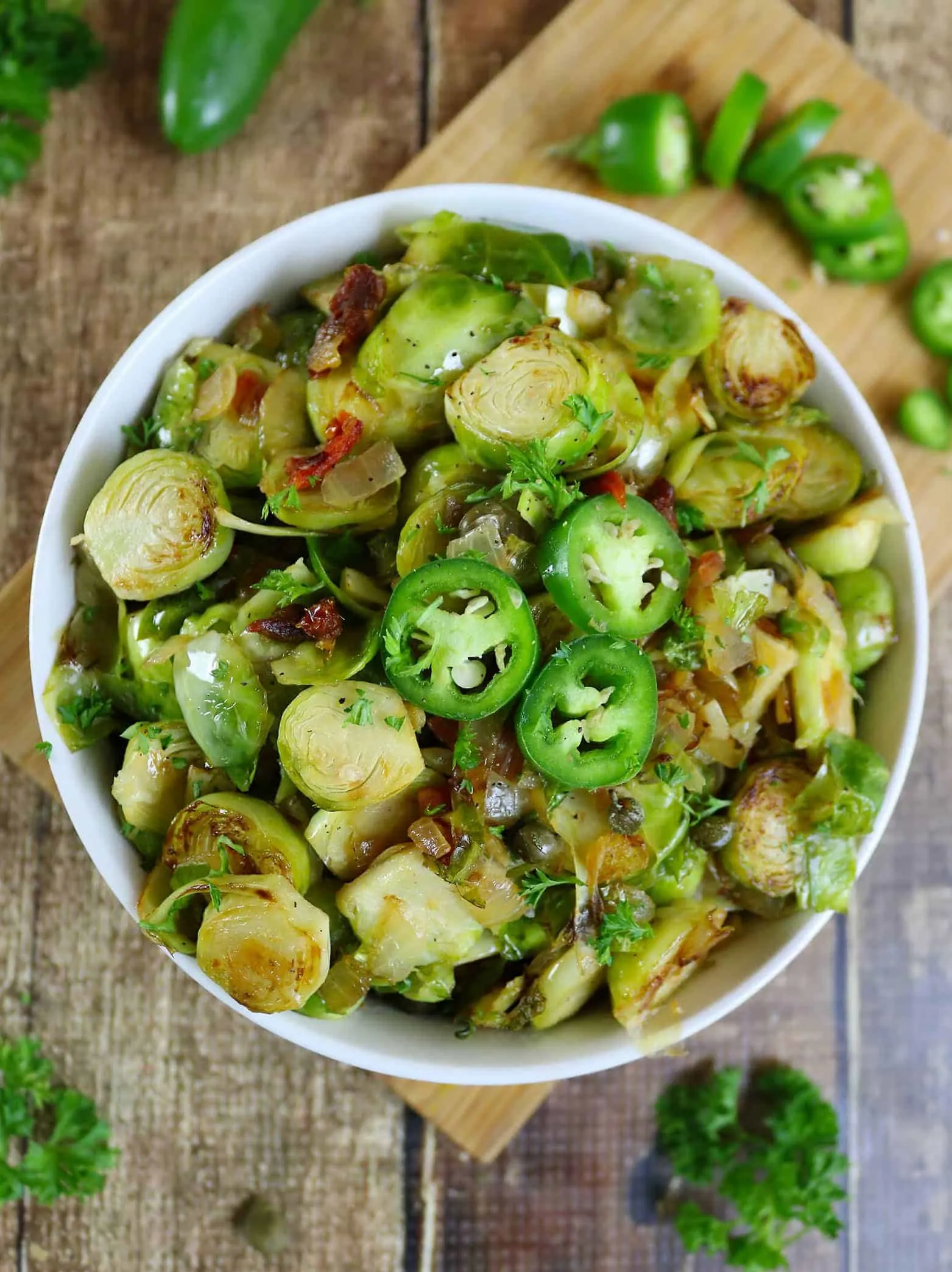 I know Brussels Sprouts aren't everyone's jam. But am hoping that fact got your curiosity piqued! Thankfully, they are one veggie my daughter hasn't given me a hard time about eating. So, I've experimented cooking and roasting them many ways. Recently, we have been enjoying them sautéed with onions, garlic, ginger and a smidgeon of sundried tomatoes and capers. This is really an easy recipe. But, it's so incredibly full of flavor….aaaannnd, I hope it get's your taste-buds firing. While my daughter and I have been enjoying these Capered Brussels Sprouts with some quinoa and roasted chickpeas during the week, this would also make a fantastic side dish at your Thanksgiving or Christmas table.
In the market for new cookware? Then check out the Rachel Ray premier cookware set – and maybe you could be the lucky winner of the set below by entering this giveaway!