Packing a nice kick from chili and cayenne, this Pepper Pasta with Spicy Pumpkin Cashew Sauce is a filling and tasty vegetarian dinner.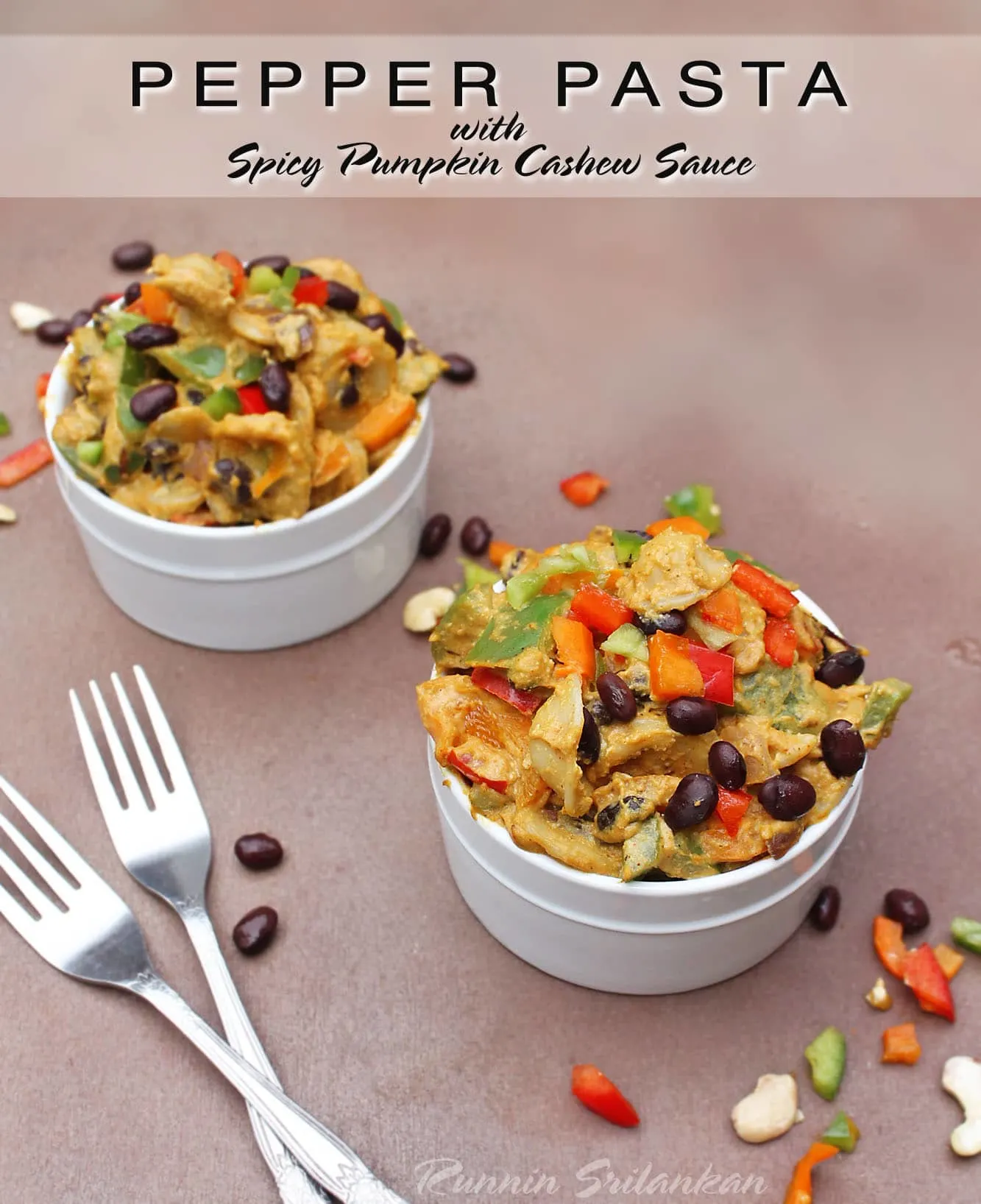 As you know from my last post (and the statement above); in honor of it being National Pasta Month, The National Pasta Association and The Recipe Redux are hosting a Pasta Recipe Challenge for Recipe Redux members.
As pasta is something I don't mess with too often – I figured I would take on the challenge and post one recipe to enter the contest and be done with it.
One and done – right?!
Or so I thought…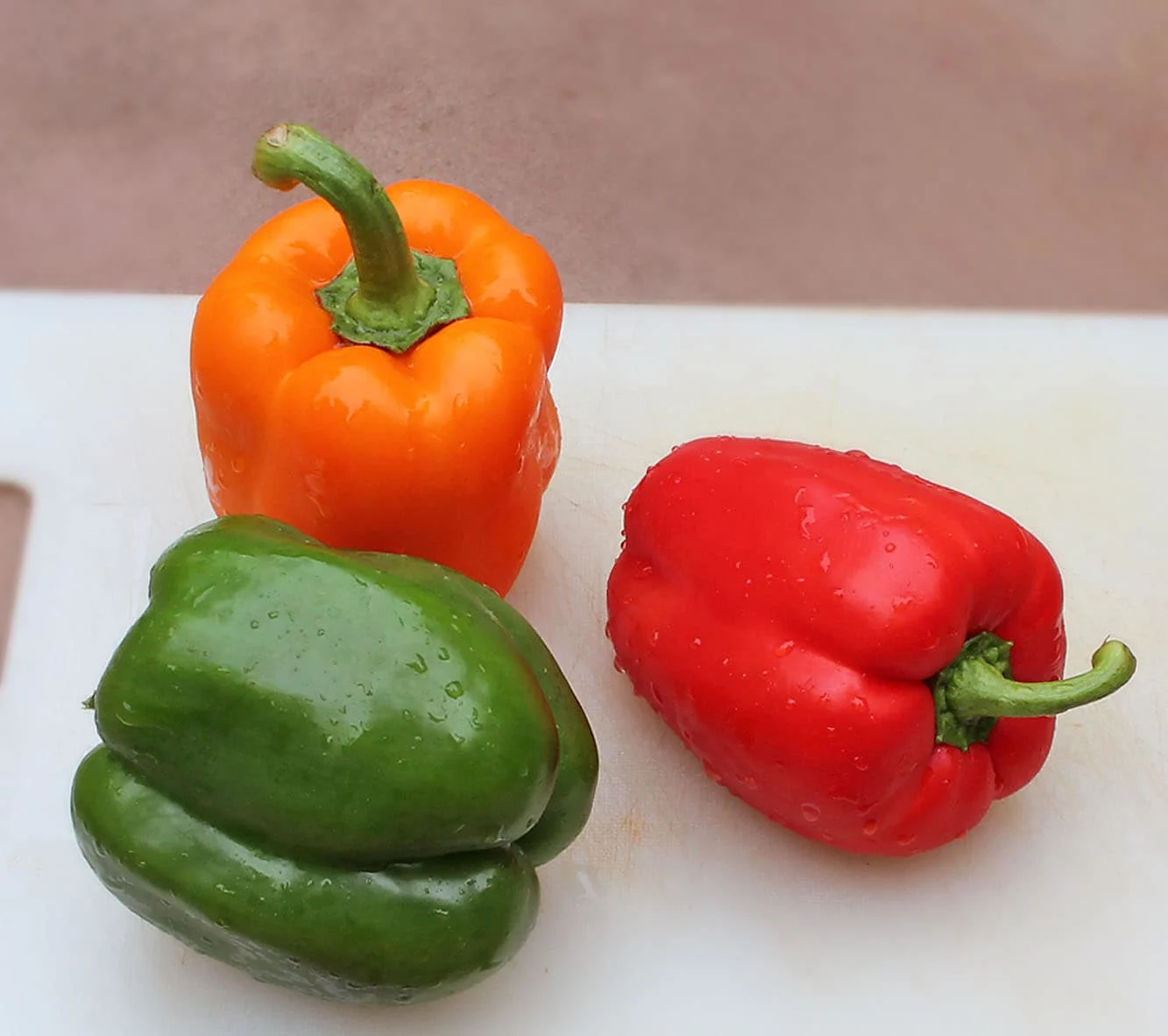 Last night, sauteed peppers and black beans were on the menu…simple and quick and easy as my daughter and I had a "dine and dash" kind of night – actually it was more like a "dash and dine and dash some more" kind of night!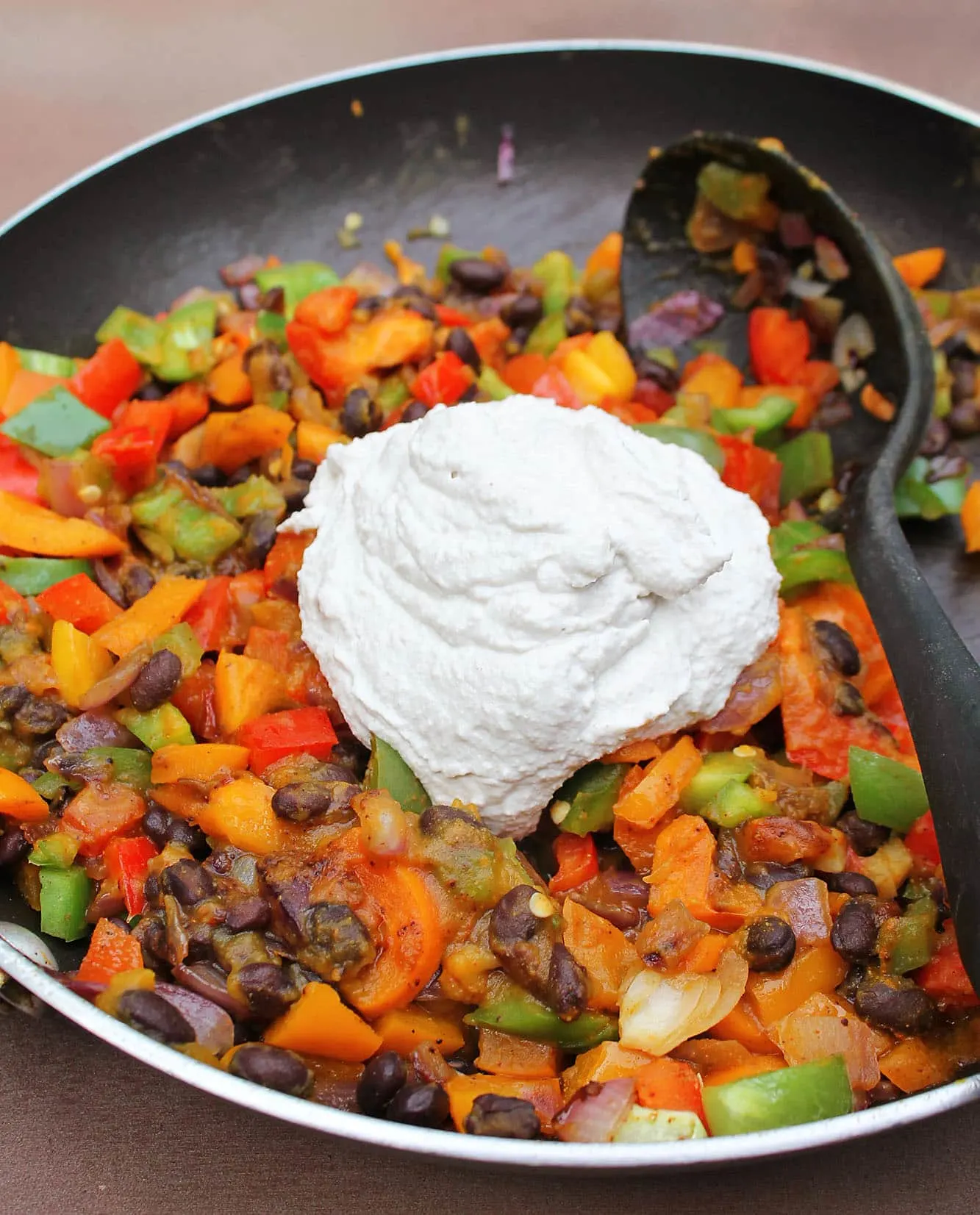 But, then I spied some soaked cashews in the back of the fridge when I was getting the peppers out, and they bumped into some unused pumpkin on their way…and…that same hamster (who was responsible for that Chocolate Manicotti yesterday) started making my belly moan at the fact that dinner was only gonna be veggies and beans!
And then, as if my daughter and said hamster were on the same page, my daughter started mumbling something about being a growing child and veggies and beans needed carbs to keep her from starvation and it was her day of the week to eat some energy-boosting, brain-power-enhancing pasta and …blah…blah..blah…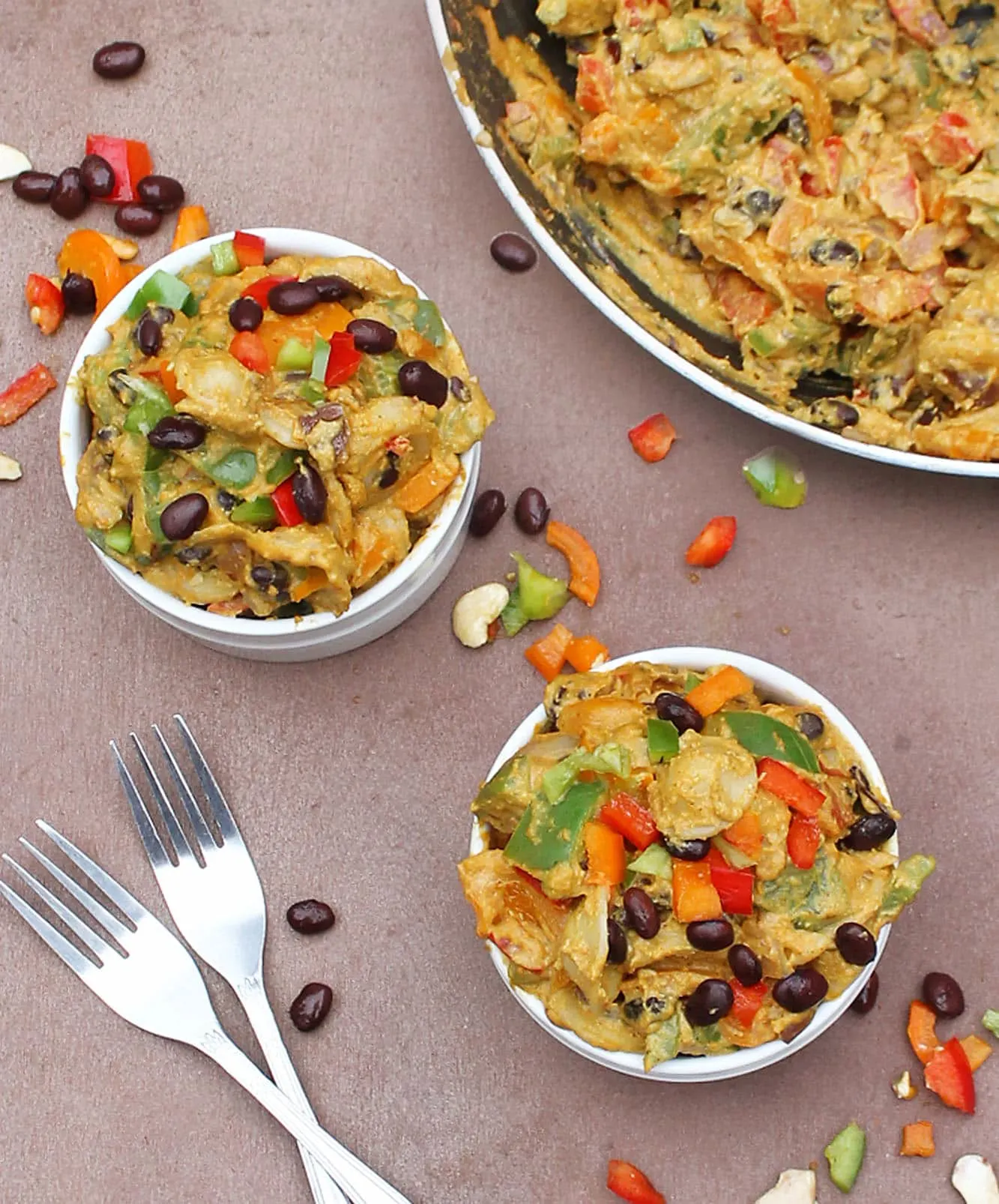 So, I did what any other lactose-intolerant parent of a hungry (bordering on hangry) teen would do and made a sauce with the cashews and pumpkin to go with the peppers and beans; and my daughter suggested – maybe some leftover pasta (used for painting) could be added in too…
…and well…
…that is how this sauce happened…
…this sauce…
…this creamy dreamy sauce…
…I am at a loss for words…
The mix of soaked cashews and pumpkin and cumin, coriander, chili, turmeric, cayenne, and paprika had our taste-buds humming – and quietened that high maintenance hamster and mumbling teen in the process!
This sauce is slightly spicy – but more or less chili and cayenne can be used according to your preference. Mixed with the peppers and pasta and beans – my daughter suggested this was worth an entry into the contest too.
This dish -from start to finish- took less than 25 minutes, it is extremely budget friendly and perfect for an energy-draining night of "dash and dine and dash some more"!