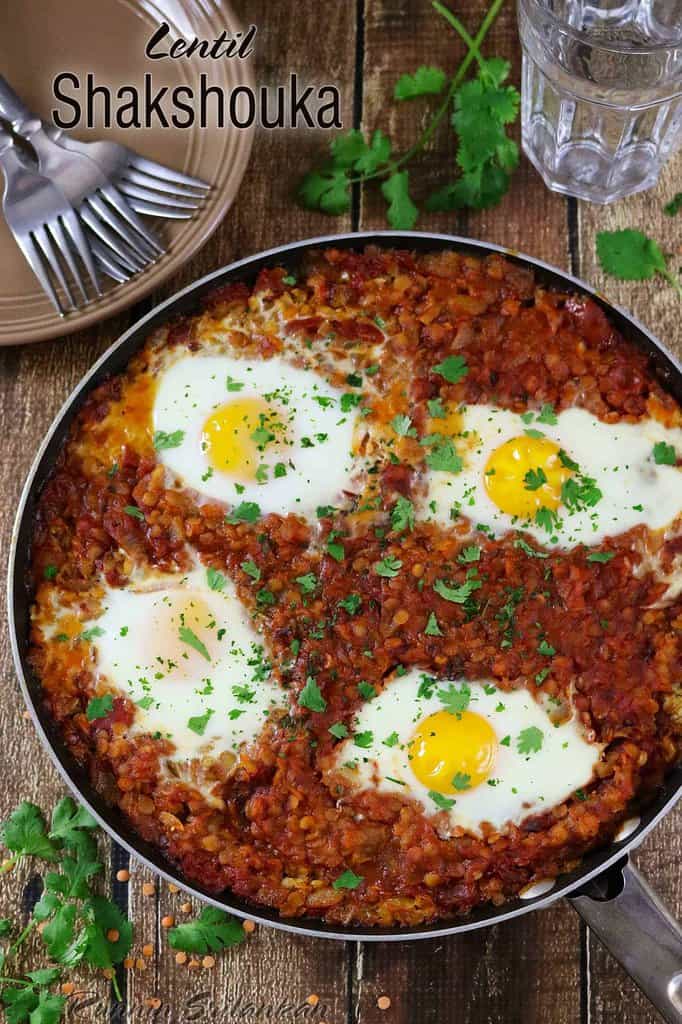 Today is a day of lasts for me.
Today happens to be the last day of my self-imposed sugar cleanse. And by that I mean, for the last 4 weeks this dessert-fanatic somehow managed to stay away from refined sugar, coconut sugar, honey, maple syrup and all that falls in that category. Now, I did fall back on a zero calorie sweetener for my coffee, but that was it.
Crazy huh? Heck Yeah!
Would I do it again? OH HECK YEAH!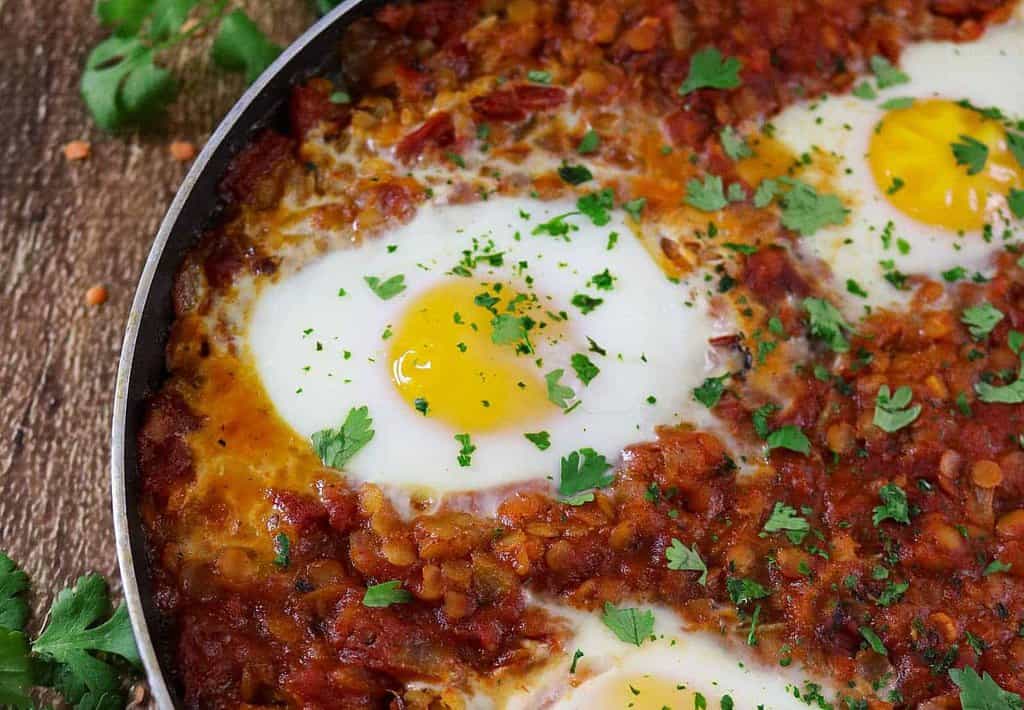 While my daughter and I dine on Lentil Shakshuka tonight, tomorrow I celebrate the end of my sugar fast! And, there are so many treats I wanna make to celebrate but find it impossible to pick between this Maple Praline Pecan Sauce, these 2-minute Sweet Potato Brownies, these Pumpkin Chocolate Chip Muffins, this Apple Cranberry Crumble, these Pumpkin Snowballs, to name a few… wanna help me out? Then send me all your baked treats!!! 😆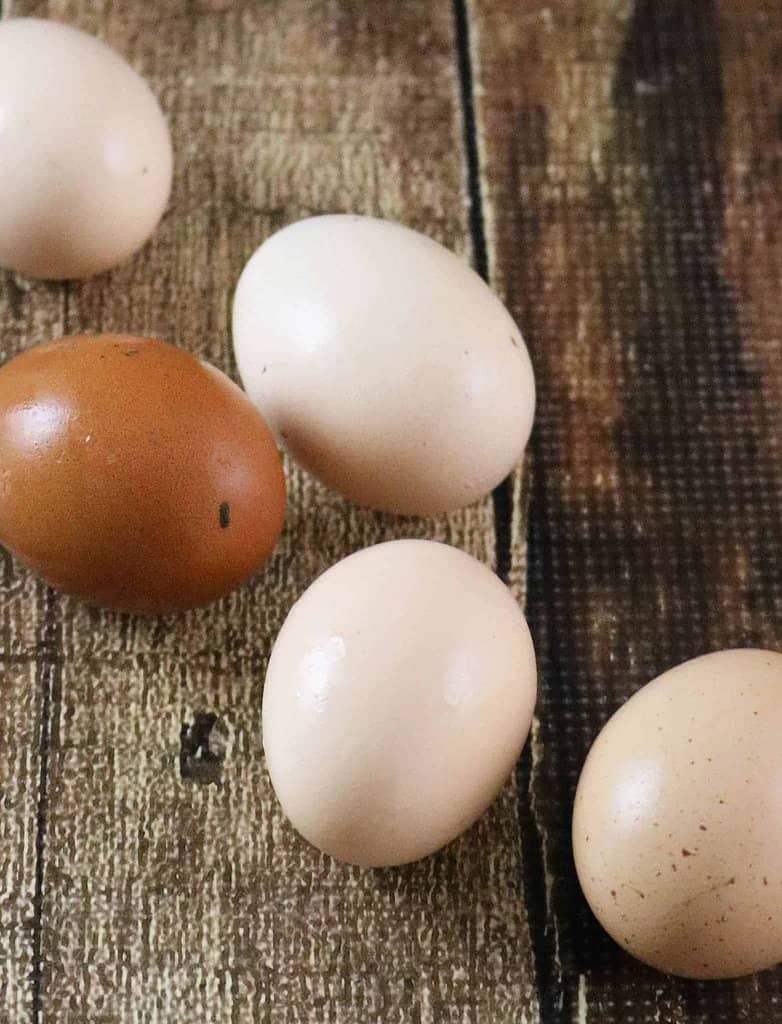 Today also happens to be the last day I spend at my full-time day job. I haven't talked much about what I do outside of my blog, but for the past couple of decades or so, I have worked as graphic designer for what was once a large, Fortune 500 company. But, things change, acquisitions and mergers happen, jobs are outsourced, layoffs occur and God reminds us of our dreams outside of a comfortable and secure job. When I was fresh out of college, my plan was to move on after five years, but, I got comfortable. When we were informed in July of what was to come, it was the kick in the pants I needed to stop being comfortable and pursue other options – like trying to make this blog a full-time venture…at least for a bit.
Borrowing a quote from Mary (Queen of Scots), I lamented to my daughter "in my end is my beginning," of course, she rolled her eyes at me and said, "mom, that's just so extra!" Y'all, when did Webster's replace dramatic with extra?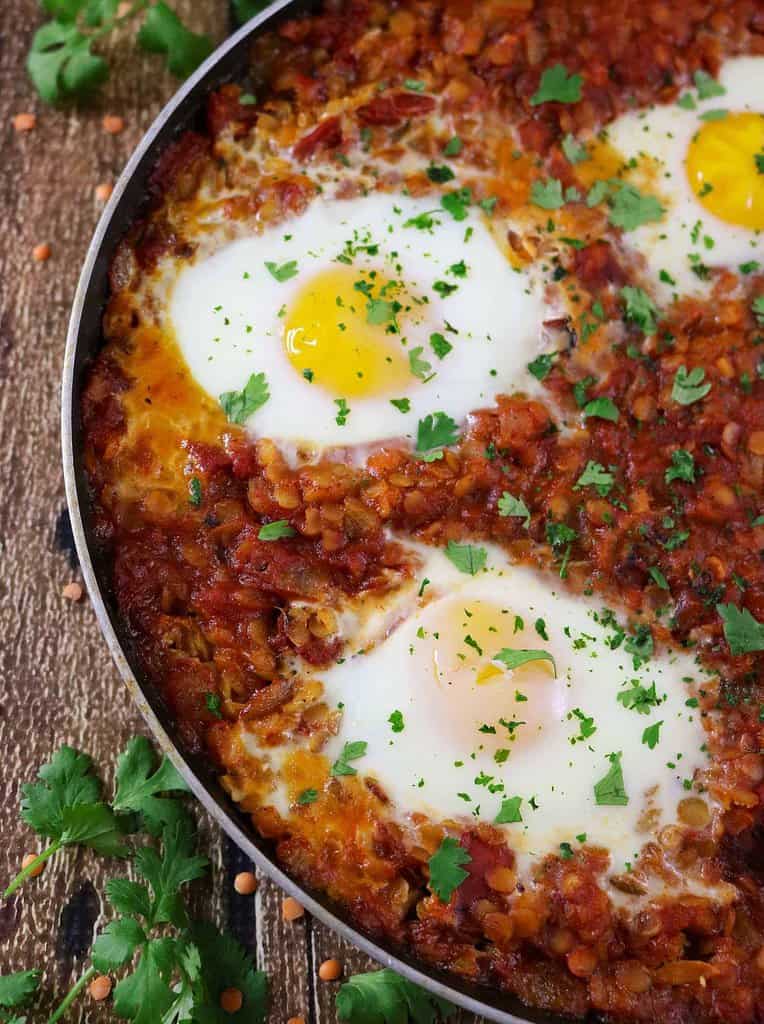 But, let's get back to this Lentil Shakshuka. I have grown up eating lentils in curries, fritters (vada), salads, and pancakes, but not in a baked dish. I tossed around a baked curry in my head – but, it never really took flight. Then, my daughter asked me to make shakshuka like this one for dinner last night, but I was out of beans. After having spent 2 hours in traffic, I really didn't want to hop in my car and drive to the store and that's when it hit me – I could substitute lentils for beans!
This Lentil Shakshuka is so very simple to make. And, between the fridge and the pantry, you probably already have all the 7 ingredients you need for it. My daughter's friend's family shared some of their farm fresh eggs with us and that's what I used in this shakshuka. The only issue with this Lentil Shakshuka is that it takes awhile to bake – a little over an hour – but, the time invested is well worth it! At least, that's what my daughter said – without rolling her eyes this time!
[Tweet "Lentil Shakshuka #vegetarian #easy #changeitup"]
Thank y'all for stopping buy today – here's hoping this weekend is fantabulous for each and every one of y'all!