"These gluten free Mango & Coconut Muffakes are super moist and totally decadent. Just try and eat only one – I dare you!"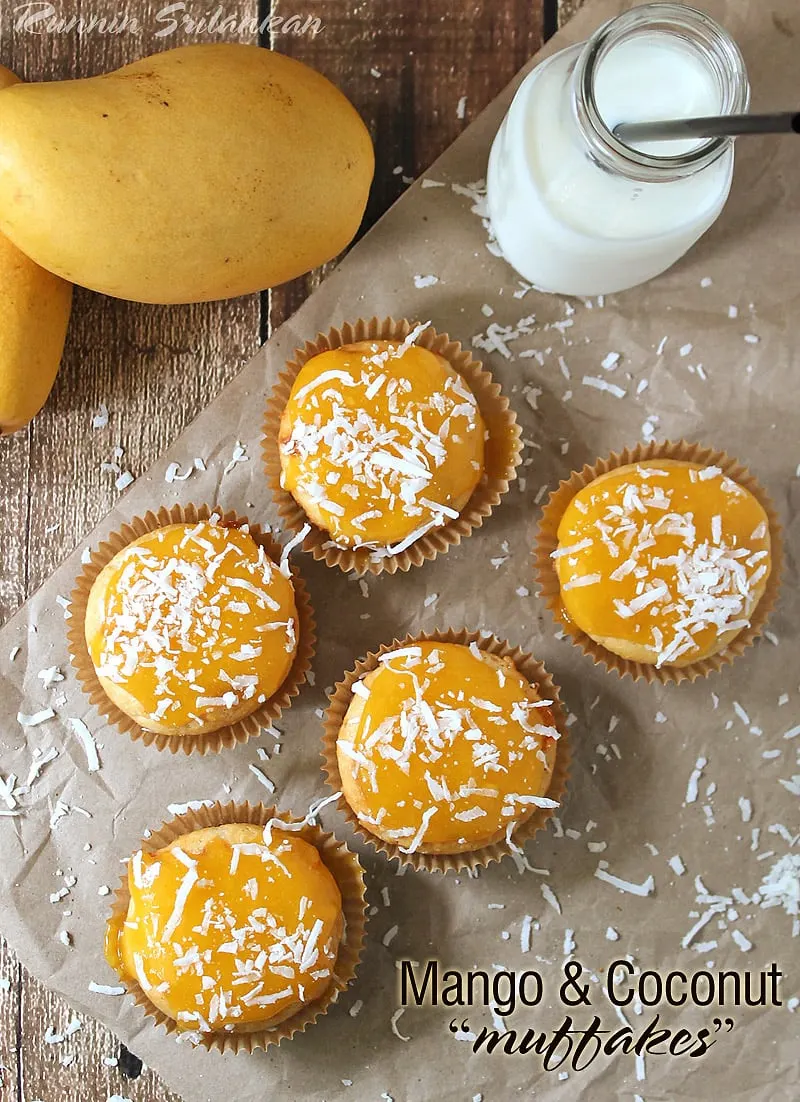 I was going to call these mango and coconut "cuffins"…
But, "cuffins" are supposed to be a cross between a cookie and a muffin.
And, clearly, these are more of a cross between a muffin and a cupcake, than a cookie and a muffin.
So, I let my fingers wonder off to Google and they came back with "muffakes"!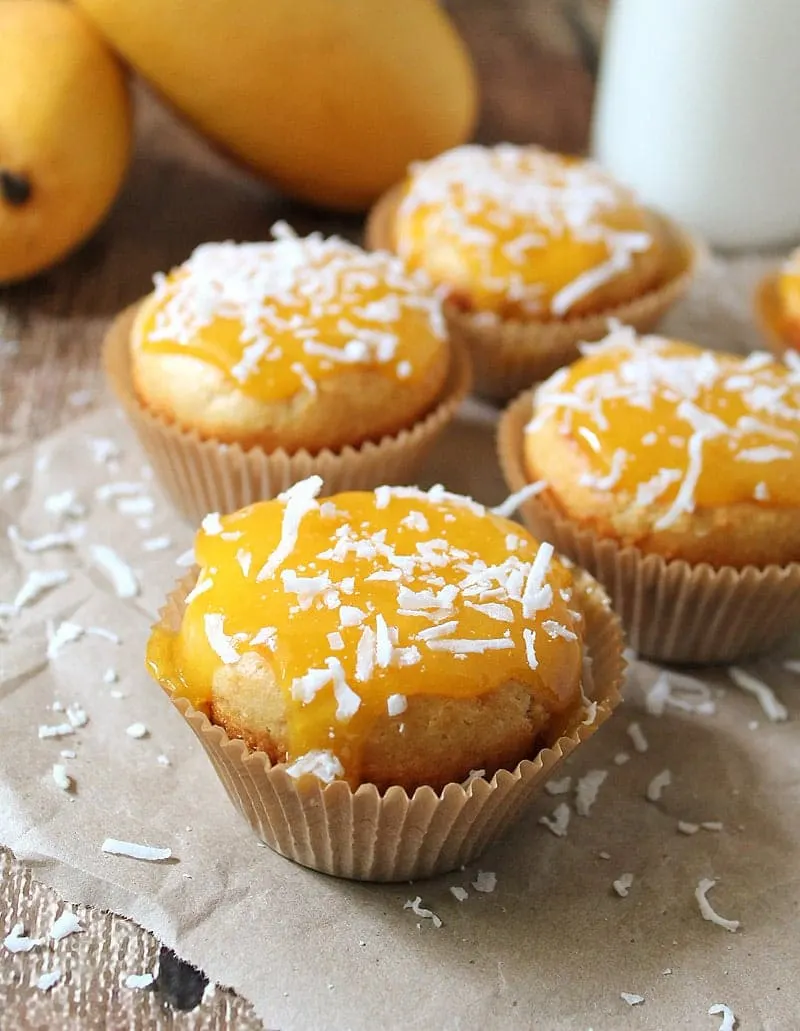 The funny thing is, these didn't start off as cuffins or muffakes or cupcakes or muffins!
These started off as Mango and Coconut Bites! I told myself, if they happened to taste truly decadent, I would call them Mango and Coconut Truffles.
I had it all planned out – but funny thing about plans, sometimes they just don't pan out.
I started off with some extra sweet mangoes, which I turned into a luscious puree thanks to my blender.
I added melted white chocolate and coconut milk to the puree and let it all mingle on the stove top – then I placed this in the fridge and figured something magical was about to happen.
I checked on the mix after a couple of hours and it showed no signs of setting…so, I gave it another couple of hours, and then another…but like those "toning" sneakers which were popular in 2010, I didn't get the results I desired.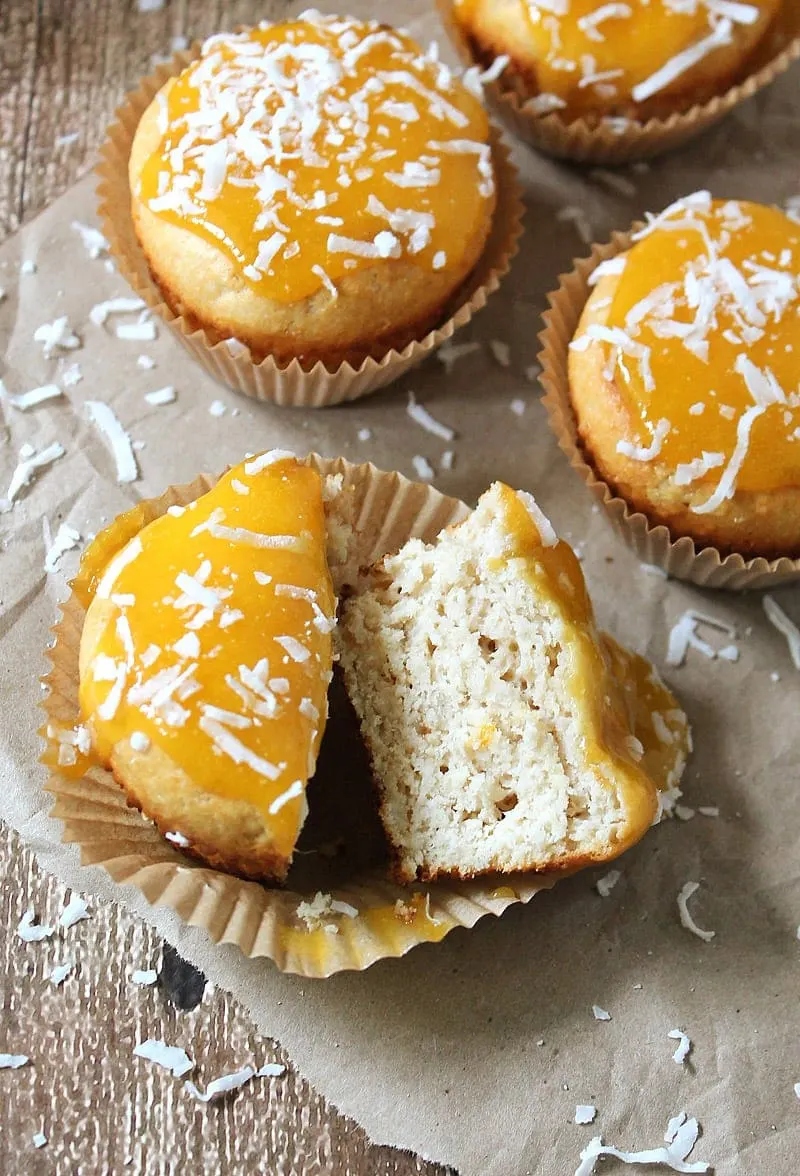 When my daughter took a taste of the goopy mix, she said it tasted too good not to post. But, it looked downright sad to me.
I added in some protein powder and some ground up coconut flakes and gave the mix another couple of hours – and – guess what?
Nope – no change! Which was surprising to me as usually coconut manages to absorb a ton of moisture.
I was just getting ready to introduce the mix to my trashcan, when my daughter came in and grabbed the bowl from me. "Mom just bake it – you cannot go wrong baking it"!
[Tweet "Ever tried a Mango & Coconut "Muffake"? No? Chk it out here… @RunninSrilankan"]
And so, I added and egg and some coconut oil and voila – these totally delectable Mango and Coconut Muffakes happened. I topped these muffakes with a Mango and Coconut Icing and had to fight my daughter from trying to eat them for breakfast!
This recipe first appeared on Food Fanatic • Please check out Food Fanatic for more inspiring seasonal and everyday recipes.