I've partnered with Sprouts on These Veggie Burger Pasta Bowls ~ which are ever so tenderly seasoned with Berbere and make for an exotic, delicious, quick, and easy meal. Thank you for supporting the brands that keep this blog of mine spinning.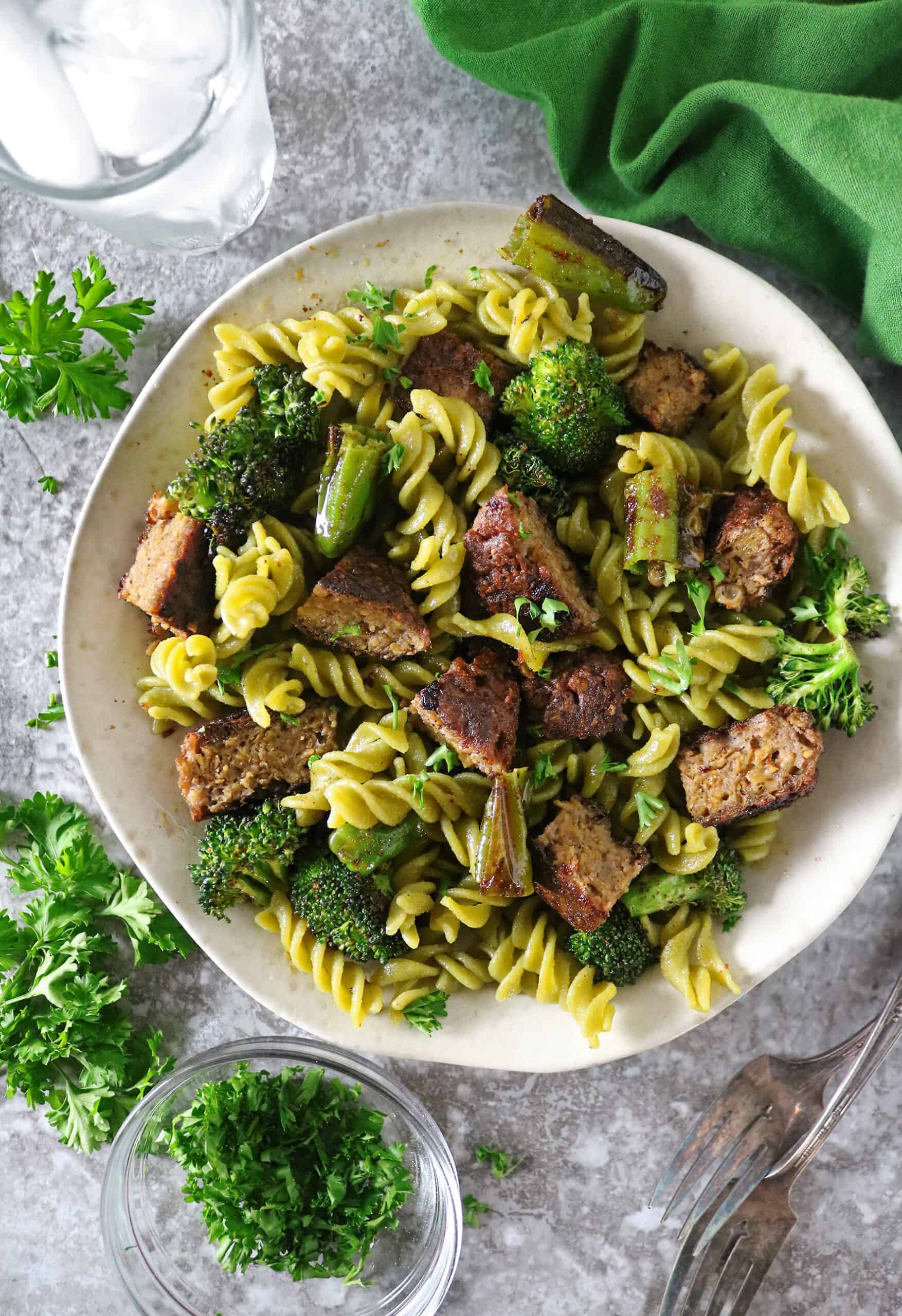 A vegetarian, I'm not. But, ever so often, my daughter and I take a break from our rotation of chicken curry and air fryer fish to indulge in a vegetarian week.
During those vegetarian weeks, I usually meal prep on a Sunday and whip up 3-4 vegetarian dishes to make it easier on us.
However, as much as I might like to think that I can meal prep like a boss – I cannot. And usually when Thursday comes around, our stockpile of sautéed, curried and charred vegetables has dwindled to zilch!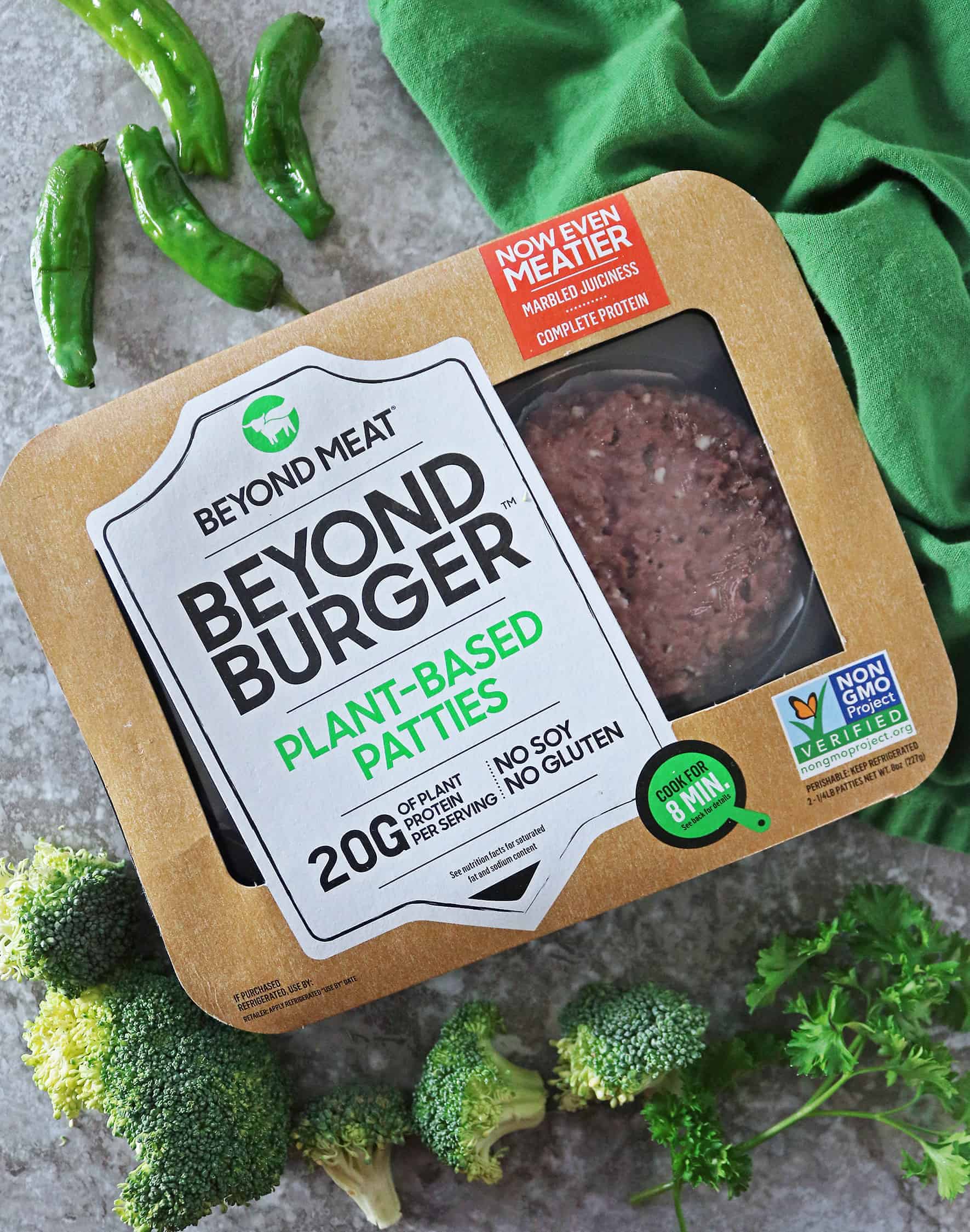 It's for days like this that I usually stock up on a couple of packages of Beyond Meat Plant-Based Burger Patties when I'm at Sprouts. Sprouts is my favorite place to shop at for their variety and quality of vegetables, fruits, meats and frozen foods as well as bulk items.
Actually, that's a lie. My daughter and I don't only enjoy Beyond Meat Plant-Based Burger Patties during vegetarian-weeks.
We whip them up on the regular. Sometimes it's because we need a quick and filling weeknight dinner. And, other times it is because we want what might seem like an indulgent and comforting weekend meal.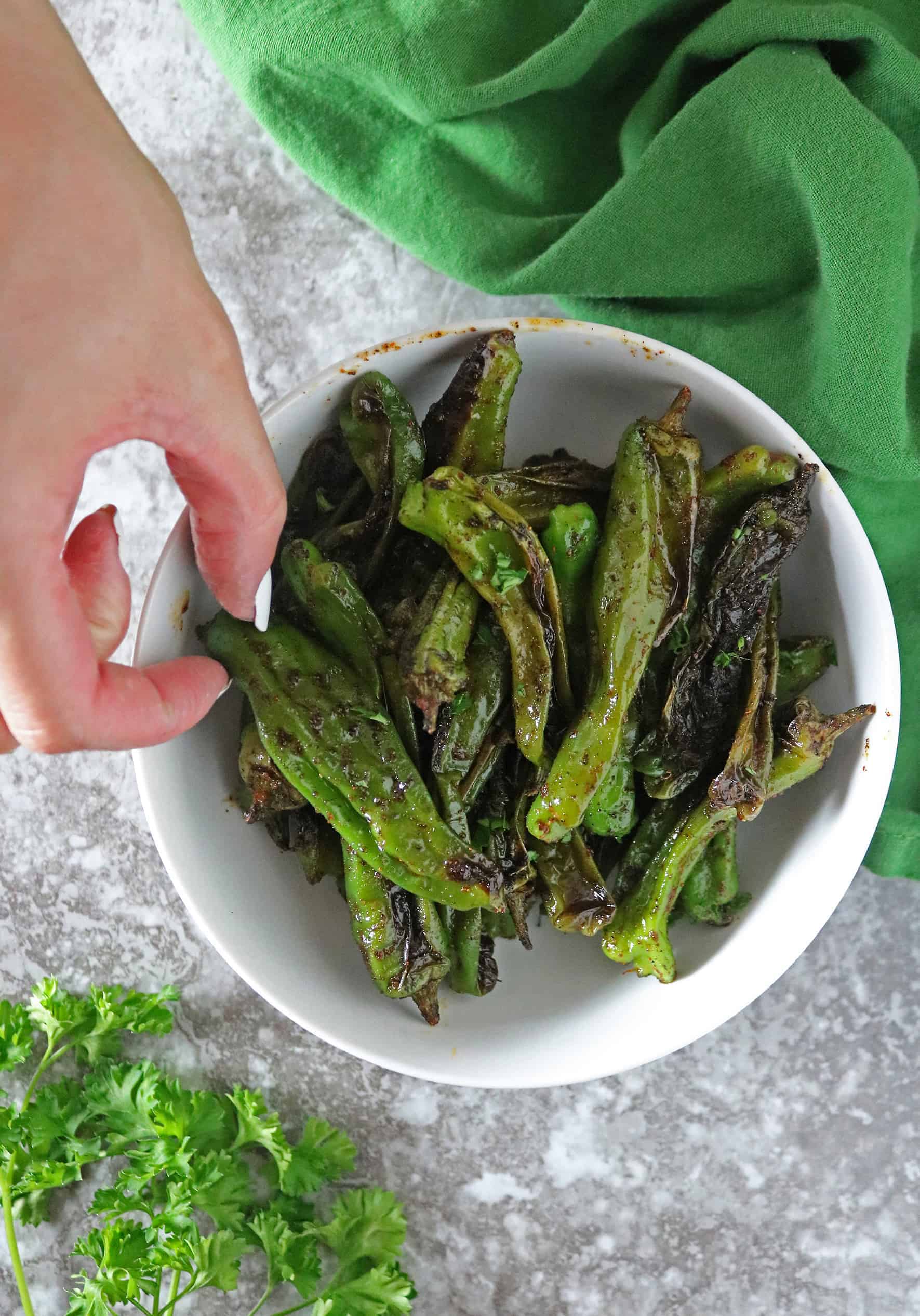 Beyond Meat Plant-Based Burger Patties are my burger of choice. Though, on a side note, I've managed to make it into my forties without having tried a beef burger. And, that's not a lie 😊
Some people like to tell me I don't know what I'm missing ~ but, biting into a juicy Beyond Meat Plant-Based Burger, I know what I'm not missing.
Over the years I've followed package instructions and prepared juicy Beyond Meat Plant-Based Burgers to look like they are rare in the middle. My daughter and I have enjoyed these piled-high, messy burgers with a generous serving of sweet chili sauce or beet onion jam.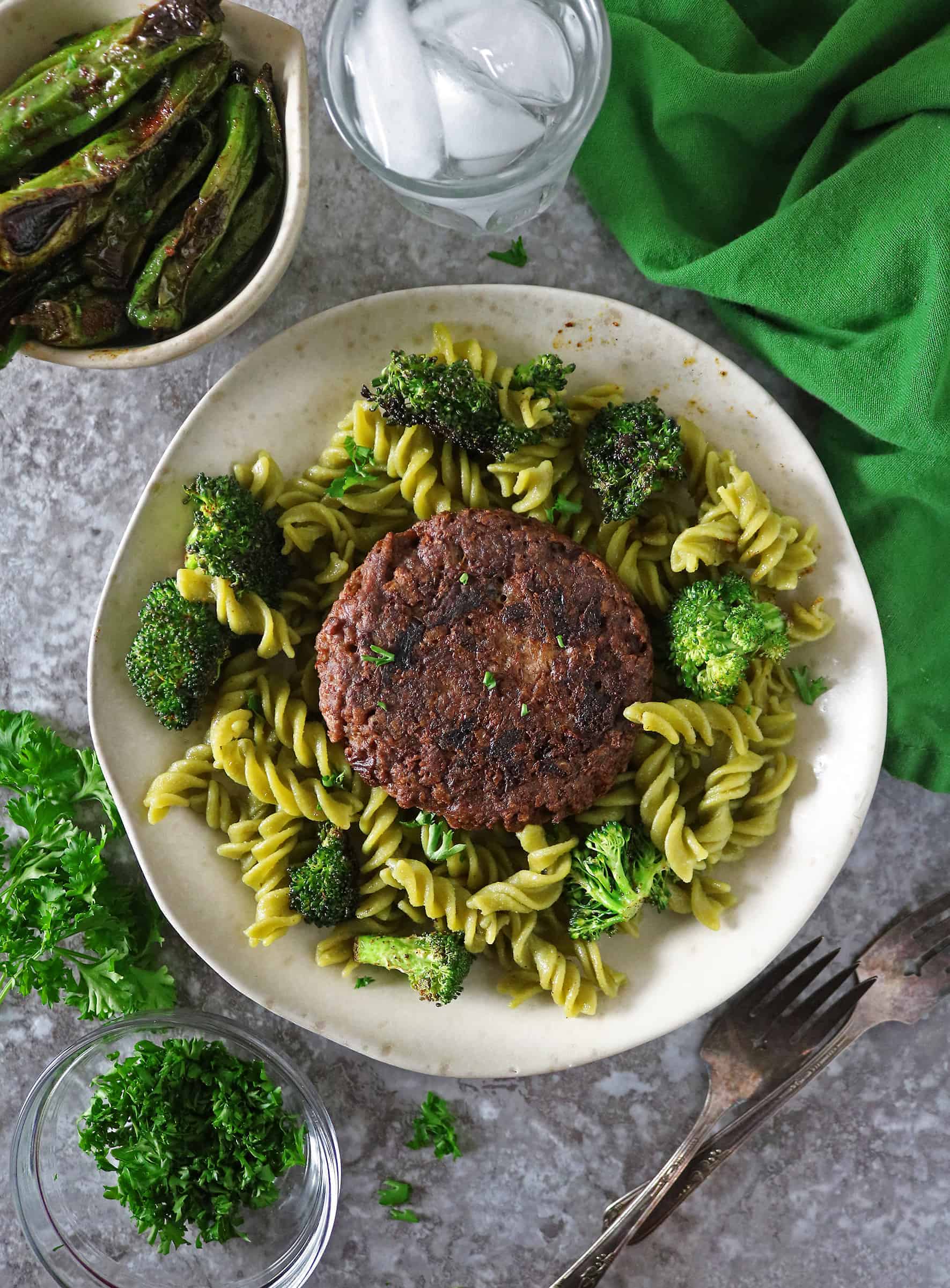 And, then there are other times when I've sautéed up Beyond Meat Plant-Based Burgers so they are nice and crispy on the outside and juicy inside, then cut them up and tossed them into Veggie Burger Pasta Bowls like you see here.
For these Veggie Burger Pasta Bowls I used Sprouts pea pasta, broccoli and some shishito peppers along with Berbere seasoning. I talk more about what Berbere seasoning is and why I love it so, in this post.
With less than 10 ingredients, these Veggie Burger Pasta Bowls are a quick, tasty and easy meal to whip up any day of the week.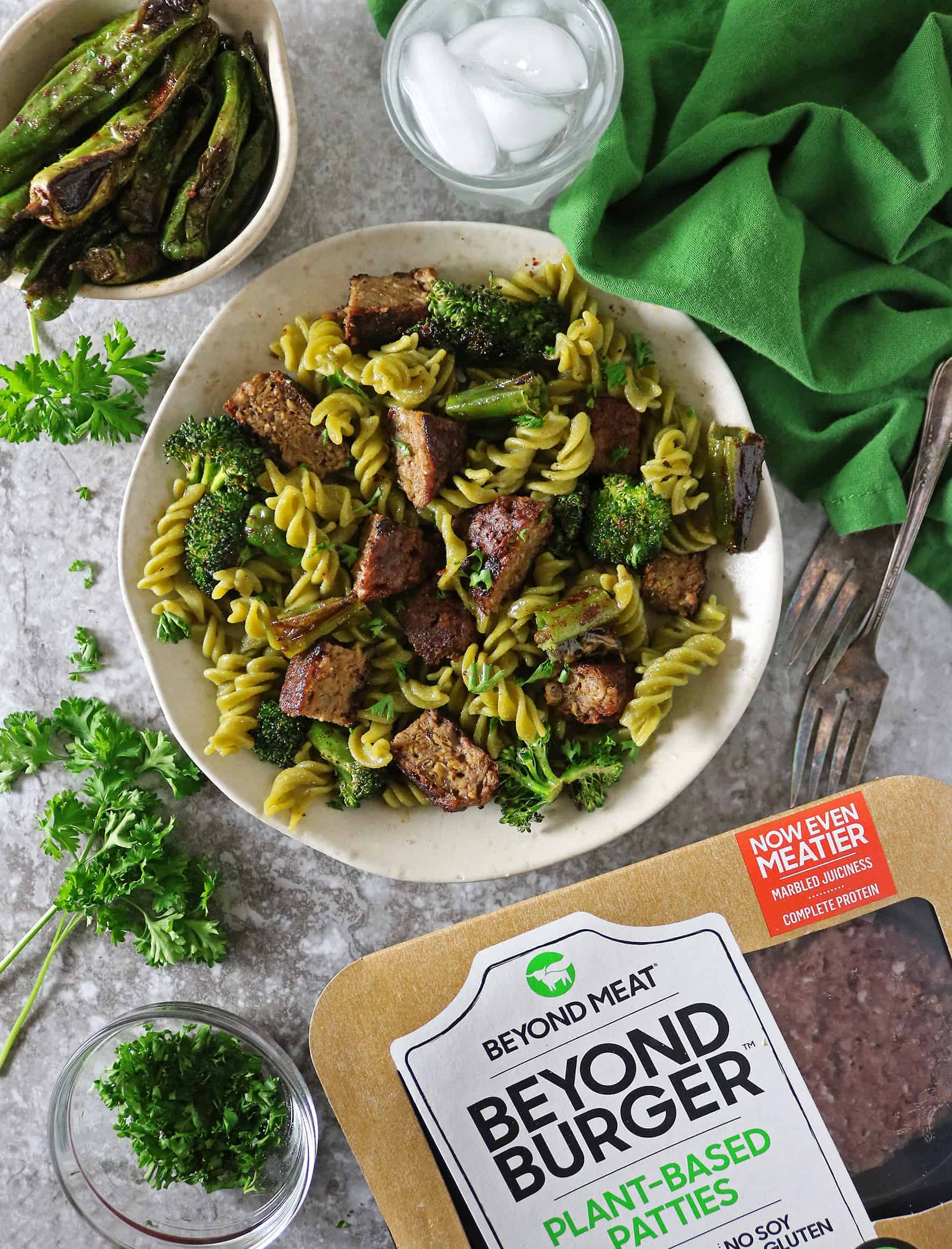 And they are so versatile too. You can substitute the pea pasta for regular wheat pasta. Swap out the broccoli and shishito peppers for a couple of cups of mixed frozen veggies. The one thing I would strongly suggest not substituting are the Beyond Meat Plant-Based Burger Patties.
With March being National Frozen Foods Month, why not stop by your local Sprouts and stock up on some Beyond Meat Plant-Based Burger Patties so you can use them in replicating this dish or your own version of it.