Three ingredients and about 10 minutes are all you need to make these Date Energy Balls. These no-bake plant-based treats are gluten-free and refined sugar-free, and the perfect midday pick-me-up.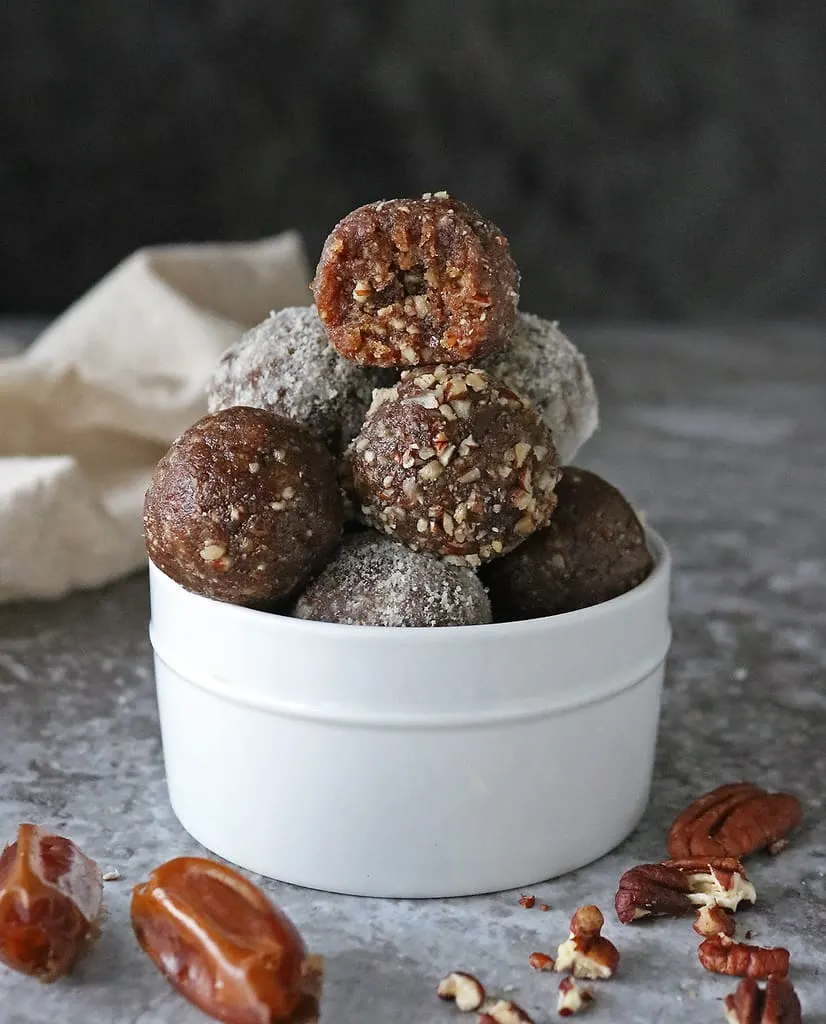 Some afternoons, when I am craving something sweet that won't spike my blood sugar levels, I often reach for a handful of dates and nuts. The combination of the two is something I find to be quite irresistible. So, it was only fair that I united the two into these easy, portable, freezable, balls.
If, like me, you have a love affair with dates and nuts, these little date energy balls are a must-try.
Chances are, you have all the ingredients you need to make these, right there in your kitchen. And if you don't, all these are available at just about every grocery store.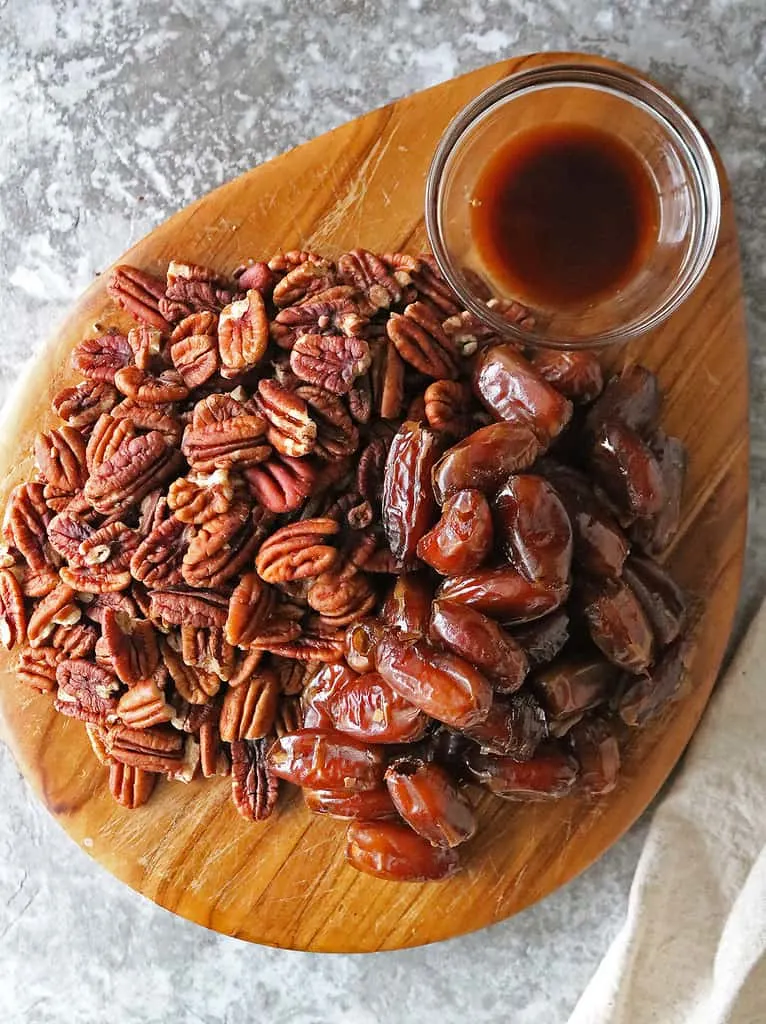 What are the ingredients needed to make these date energy balls?
You need the following 3 ingredients:
Medjool dates
Pecans
Pure Vanilla Extract
And a pinch of salt.
Once you gather all your ingredients together, you can add them to a food processor or a high-powered blender (like a Vitamix) and process/blend until all the ingredients are fine and easy to roll into little balls.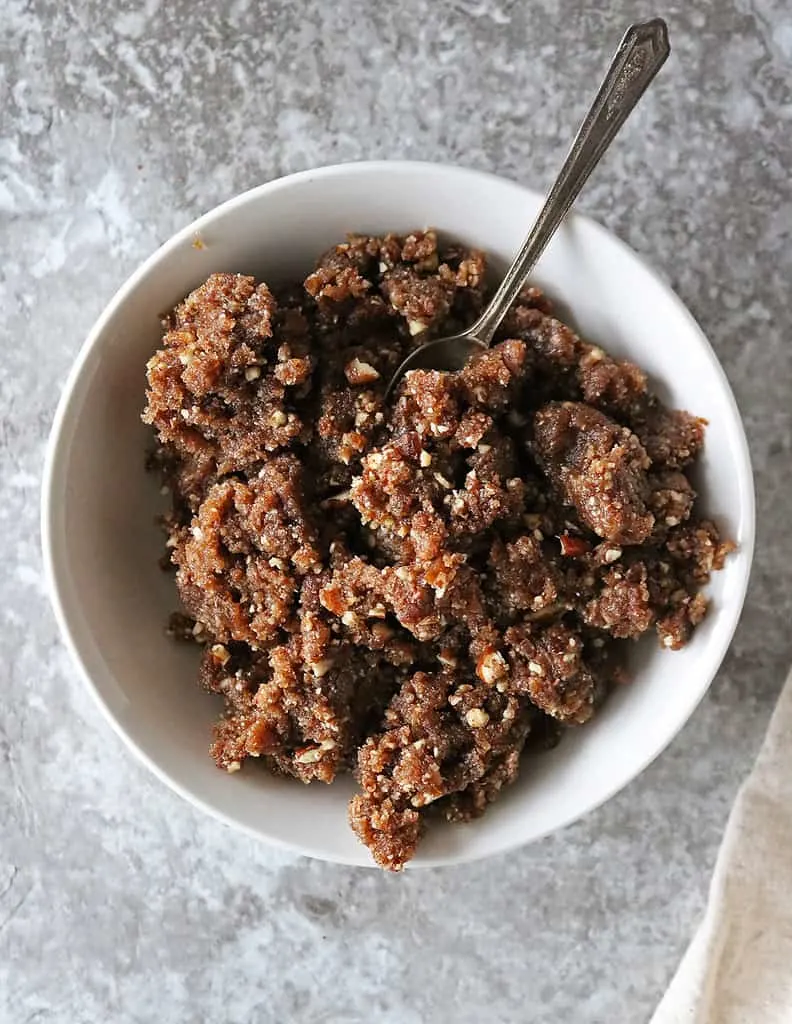 Once the date energy balls are all rolled up, you can enjoy them as they are. You could also roll them in some roughly chopped pecans for extra texture, or sprinkle them with some coconut powder or coconut flakes. These balls are best enjoyed after having been chilled for a few minutes.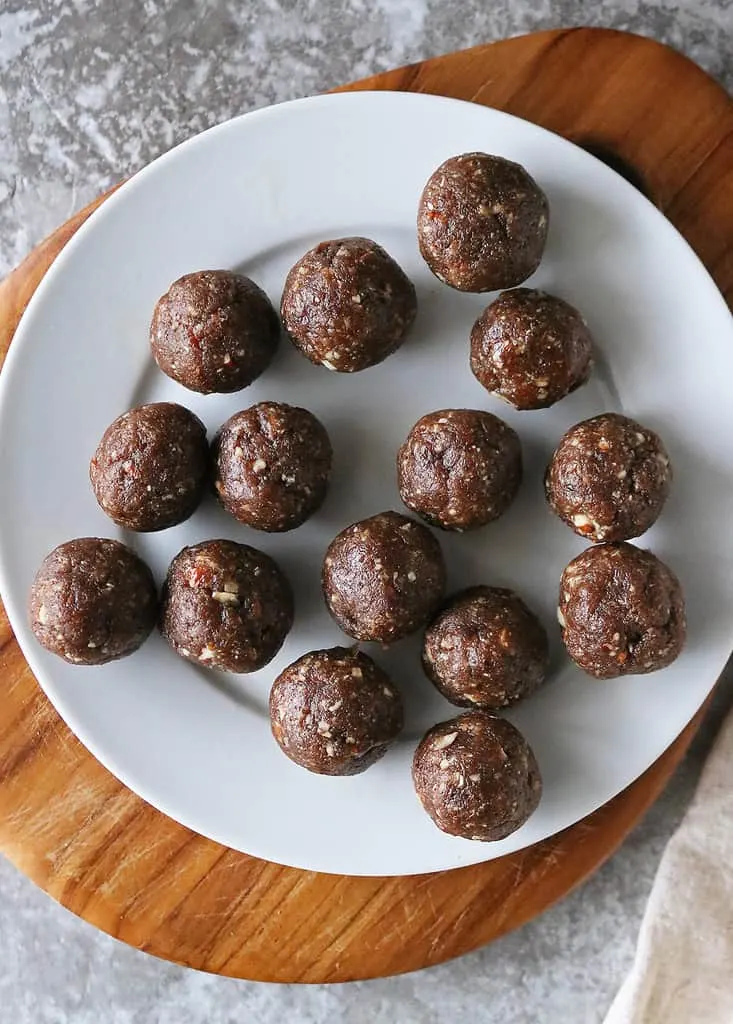 Can you use regular dates instead of Medjool dates?
Regular dates, sometimes also referred to as Deglet Noor dates, tend to be a tad bit drier, firmer, and less sweet than Medjool dates. So, if you use them instead of Medjool dates, make sure to soak them in a bowl of warm water for about an hour before use. Also, if using Deglet Noor dates, you might have to add some maple syrup to these balls, so they are sweet enough for your taste.
How to pick Medjool dates?
Look for plump, rich, and dark Medjool dates. They shouldn't be too wrinkled or crystallized. Be sure to check this article for more tips on how to pick Medjool dates.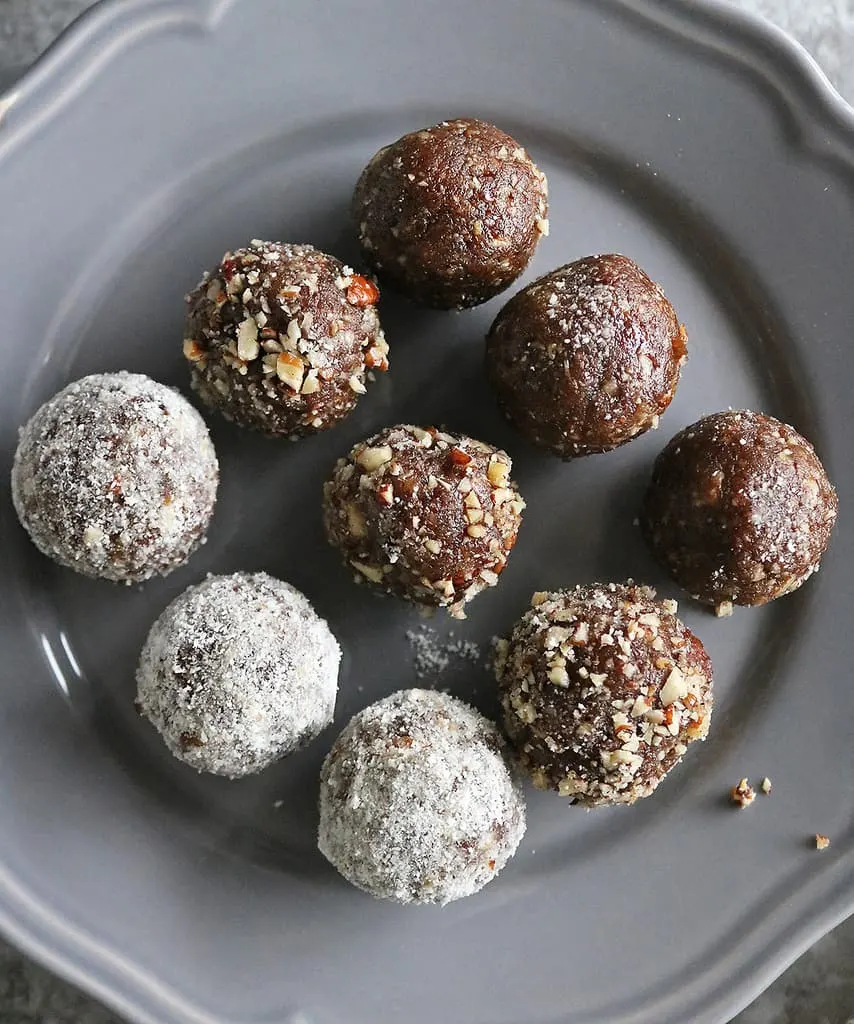 How do you store these date energy balls?
These date energy balls can be stored in an airtight container in your refrigerator for up to 7 days. I cannot vouch for more than that, as they have never lasted beyond that point in my home.
Looking for more tasty balls and bites? Then check these out:
Easy Mocha Almond Bites
Orange Cardamom Bites
Baked Overnight Oat Bites
Banana Cream Bites
Peppermint White Chocolate Bites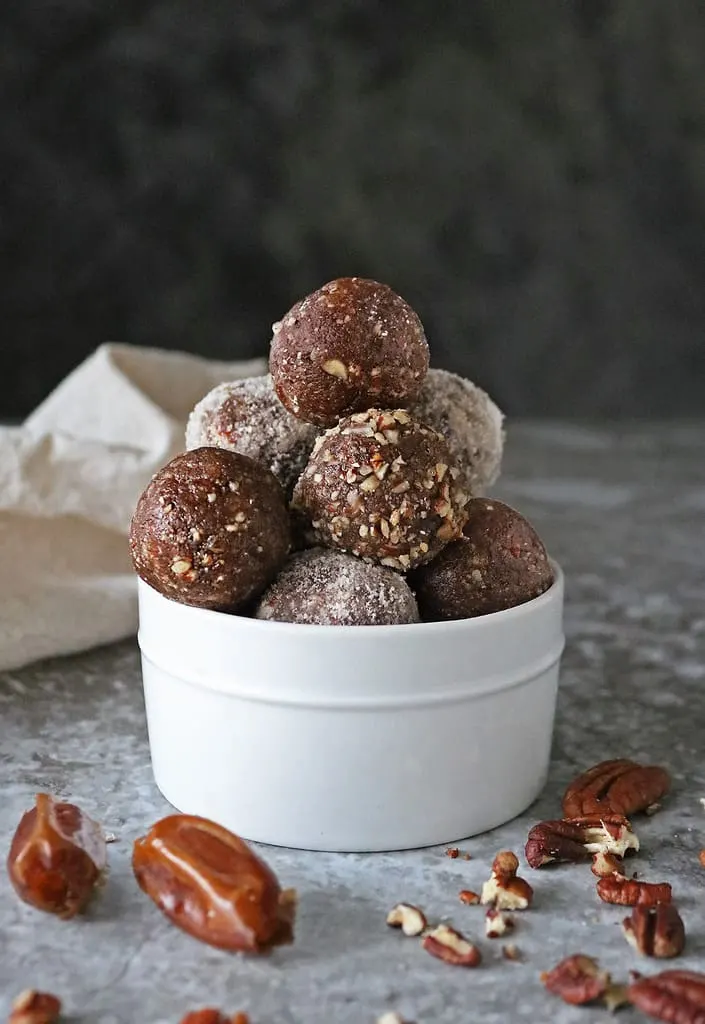 If you make these date energy balls (or any other recipe on this blog) make sure to share your creation and tag @savoryspin on Instagram, Facebook, and/or Pinterest to have your creations featured.