This shop has been compensated by Collective Bias, Inc. and its advertiser.
All opinions are mine alone.
#MinionsMovieNight #CollectiveBias
This garam masala and paprika infused Spicy Roasted Chicken & Vegetables followed by a light dessert of some gluten free, chocolate ricotta cookies make for a comforting and tasty movie night (or any night) meal.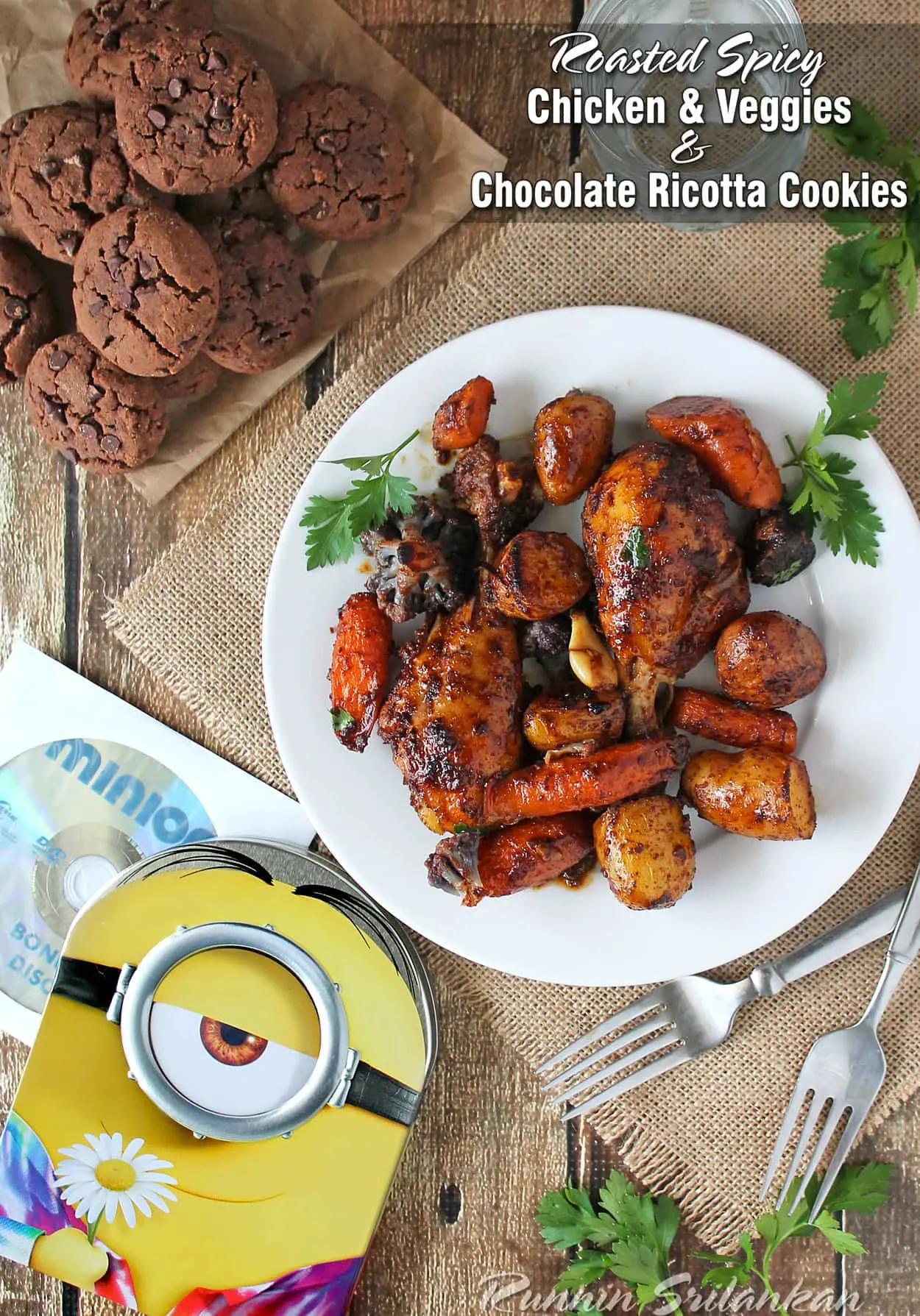 Have you ever been so busy that the more you do, the less you feel you have done? In our house, in spite of all the cookies baked, holiday get-togethers attended, cards that were written and packages sent; our Christmas tree stood naked in our freshly painted family room for 3 whole days! Eventually, my daughter and I started placing an ornament or two on it every time we scuttled by – making this year the longest we've taken to decorate a Christmas tree. But, with Christmas just 10 days away, there's till so much that has to be done and I wish I had an army of hardworking Minions© to help me out.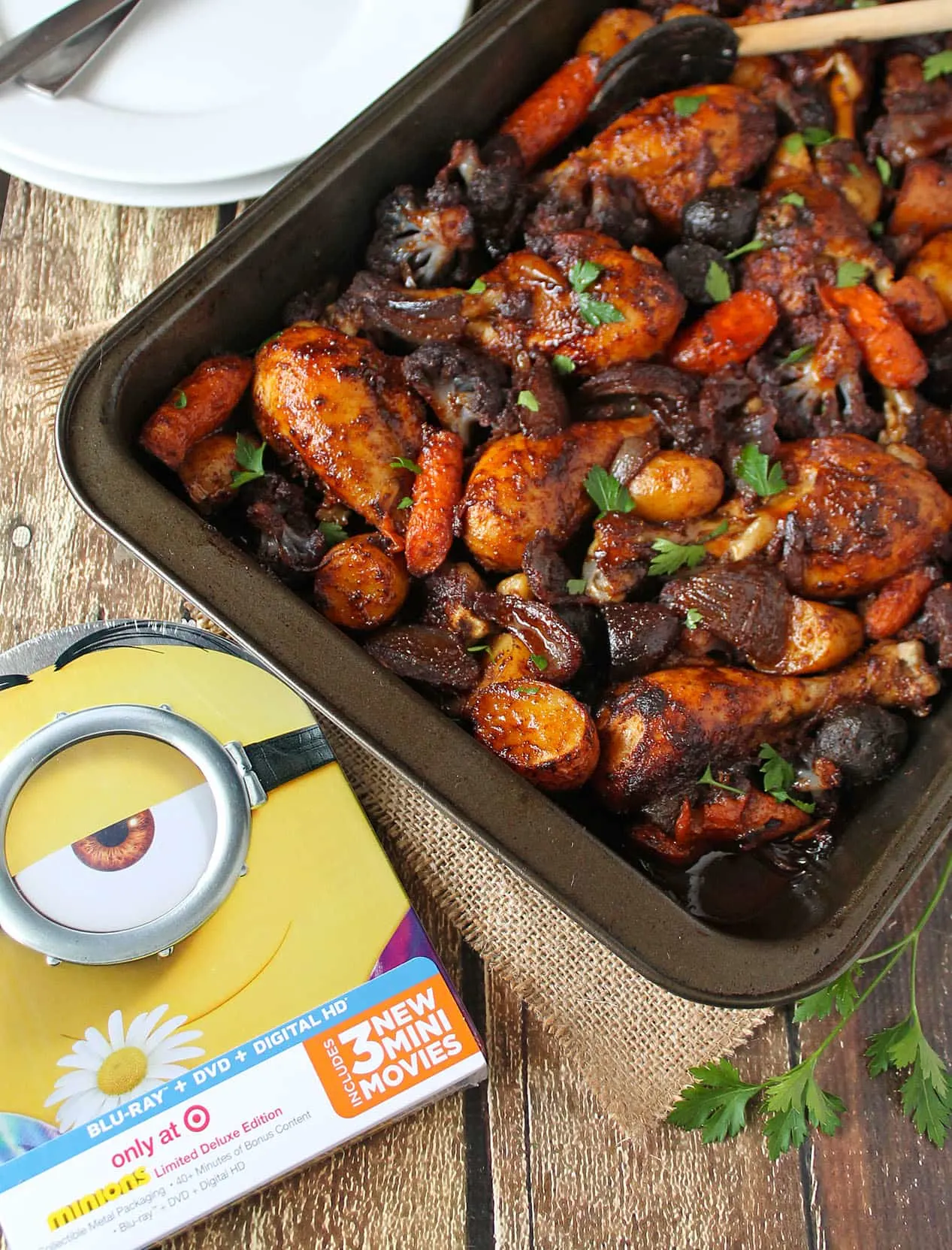 At least, that's what I wished till I came across this quote by Rita Mae Brown that said: "One of the keys to happiness is a bad memory." And so, I choose to forget about my to-do list and spend some quality time with my daughter who just turned 17 – eating and relaxing over a much-needed mom and daughter movie night. When we went to Target to pick up some groceries, we came across this pretty alluring Metalpak Blu-ray/DVD – Deluxe combo set of Minions© 2015 Universal Studios. All rights reserved. From movies to groceries, Target is the perfect one stop shop for all our movie night needs.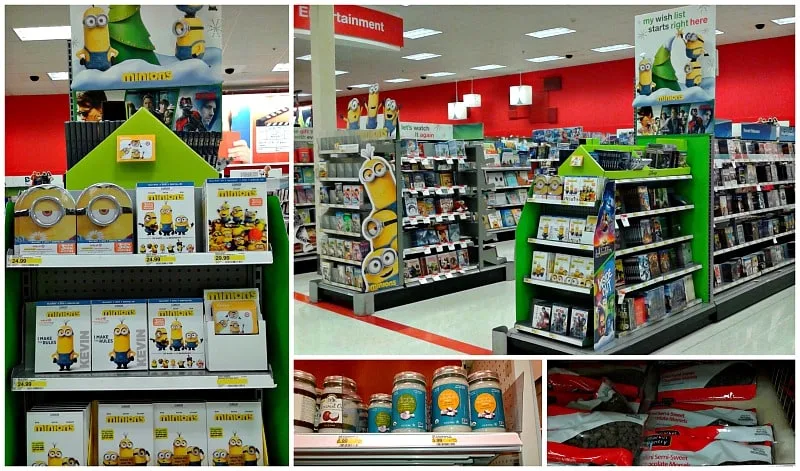 As we didn't get a chance to watch Illumination Entertainment's Minions© over the summer, we figured we'd entertain our mutual love of animated movies and wedge out on the couch with an easy, filling, comforting, healthy and tasty meal like this Spicy Roasted Chicken & Vegetables & Potatoes. I've made this dish many times before, changing the spices and vegetables – but keeping the chicken drumsticks and potatoes constant. This is my idea of comfort food, my mood-lifting food!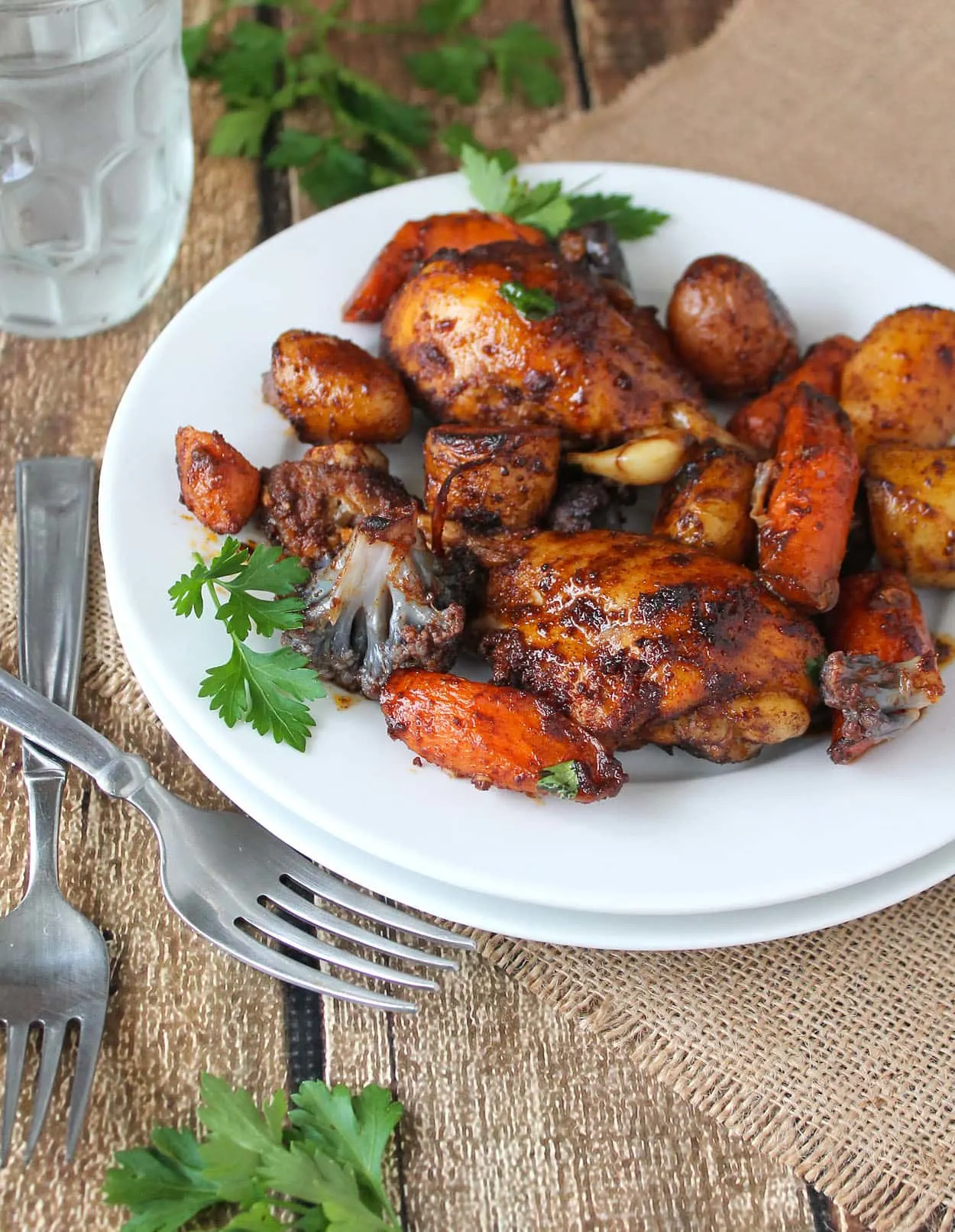 I started this Spicy Roasted Chicken & Vegetables off by:
• Mixing up my spice rub by placing 2 tablespoons of garam masala, 2 tablespoons of paprika, 1 teaspoon of salt, and 1 teaspoon of pepper in a bowl.
• I then placed 10 free range Chicken drumsticks in a roasting pan and drizzled 3 tablespoons of olive oil on them, before massaging them with half the spice mix.
• I then placed 3 chopped carrots, 1/2 a chopped head of purple cauliflower, 10 fingerling potatoes (halved), 1 chopped red onion and 5 cloves of garlic into the spice bowl, drizzled them with 2 tablespoons of oil and then mixed the rest of the spice mix into them, before arranging them on around the chicken.
• I then covered the pan with foil and placed it in an oven that had been preheated to 375 degrees. I let this bake for 30 minutes.
• I then removed the foil covering the chicken and veggies and let it bake at 375 degrees for another 30 minutes.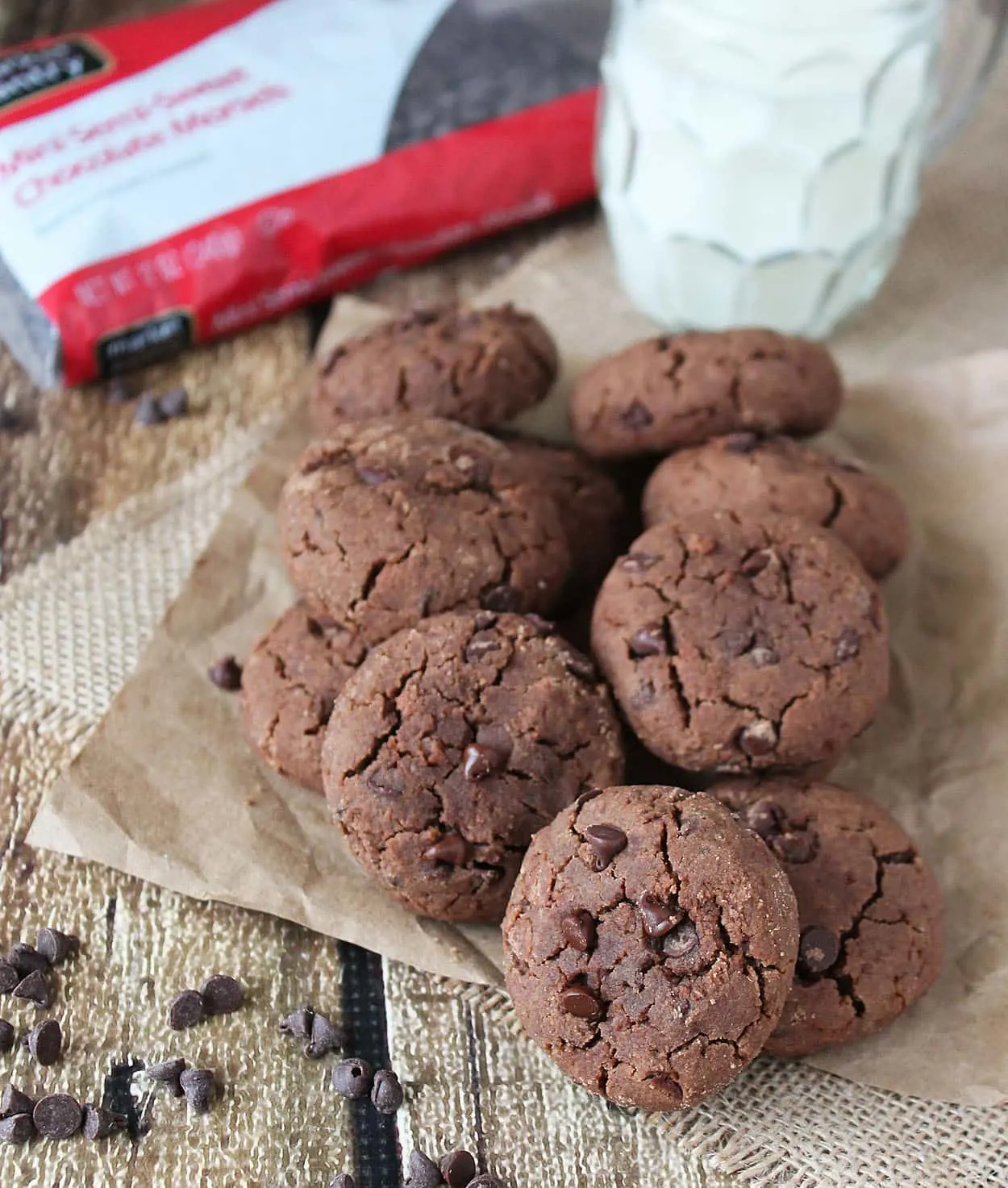 And because every mom-daughter movie night needs some chocolate in it, I made these soft and decadent, chocolate ricotta cookies. These cookies contain no butter and are made with coconut sugar. I used semi-sweet chocolate chips, but you could use sugar-free chocolate chips if you are watching your sugar intake.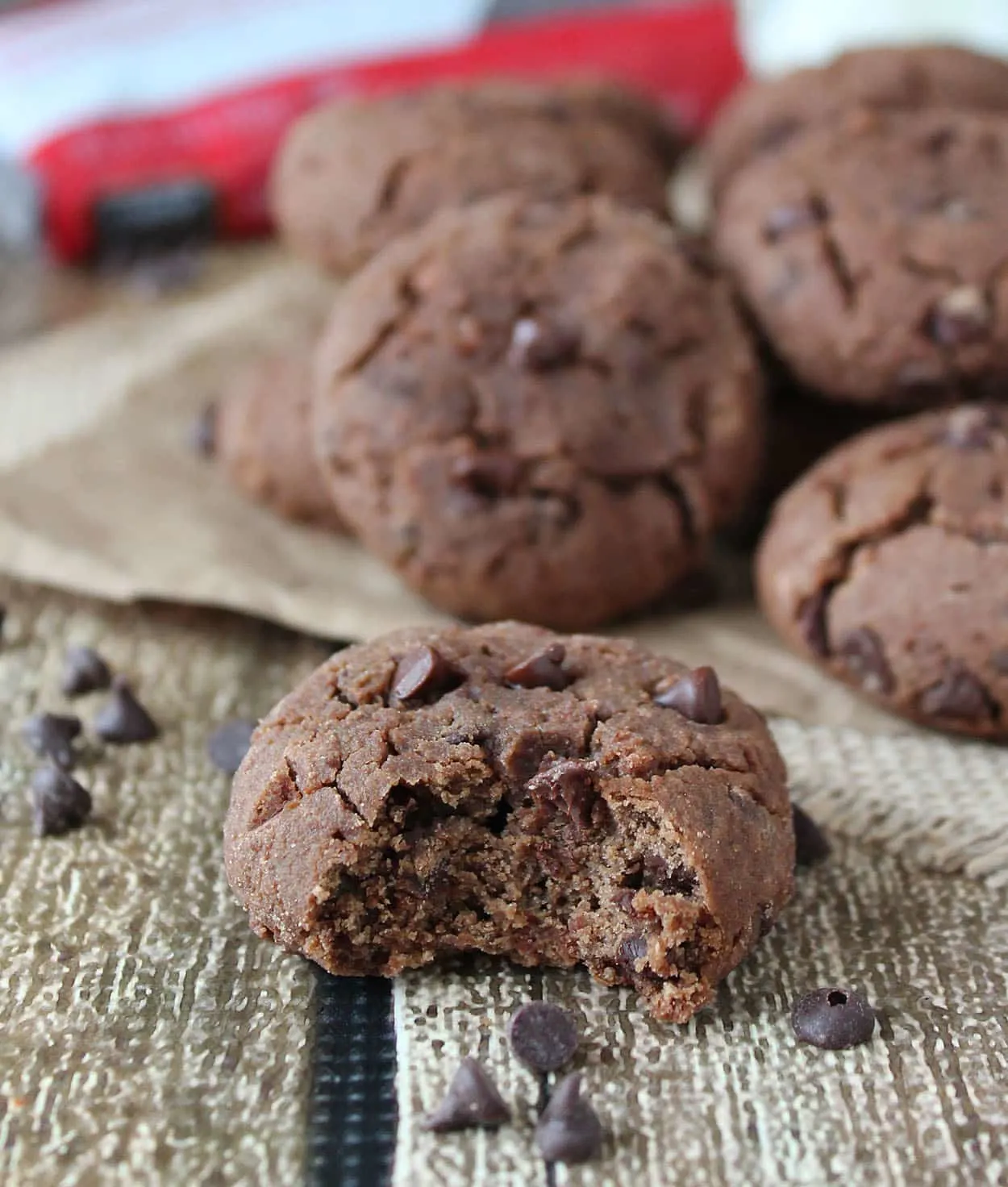 These depression-fighting Ricotta cookies came together in one bowl by mixing:
• 1 cup gluten free flour, 1/3 cup coconut sugar, 1 teaspoon baking powder, 2 tablespoons unsweetened cocoa powder, a pinch of salt, 1/4 cup melted coconut oil, 1 egg, 1/2 cup ricotta cheese together till well incorporated.
• Then I added in 1/4 cup mini semi-sweet chocolate chips
• I rolled them into 9 balls, flattened them, before placing them on a parchment lined baking tray and baking them in an oven (that had been preheated to 350 degrees) for 10 minutes.
• Let the cookies cool as they tend to get sweeter as they cool.
Looking for a movie to enjoy with your family? Then, may I suggest picking up a copy of the Minions Metalpak Blu-ray/DVD – Deluxe which is a Target exclusive and includes 40 minutes of content, also exclusive to Target.
My daughter and I cannot help but love the Minions for their undying loyalty, desire to please, work ethic, simplicity, humor and optimism even when they begin to feel down and dejected. And it was their characteristics that inspired this "mood-boosting" simple roasted spicy chicken and potatoes and veggies and "depression-fighting" chocolate ricotta cookies. Check out more recipe ideas inspired by the Minions© >>HERE< <.
Check out the Minions© On:
Instagram • Pinterest • Tumblr • Twitter • Facebook • Youtube