This shop has been compensated by Collective Bias, Inc. and its advertiser. All opinions are mine alone. #NutrishFureverHome #CollectiveBias
I'm taking tofu from bland to better in this super Simple Cumin & Coriander Spiced Tofu & Veggie Bowl with all the extras, now grab a spoon and dig in with me?!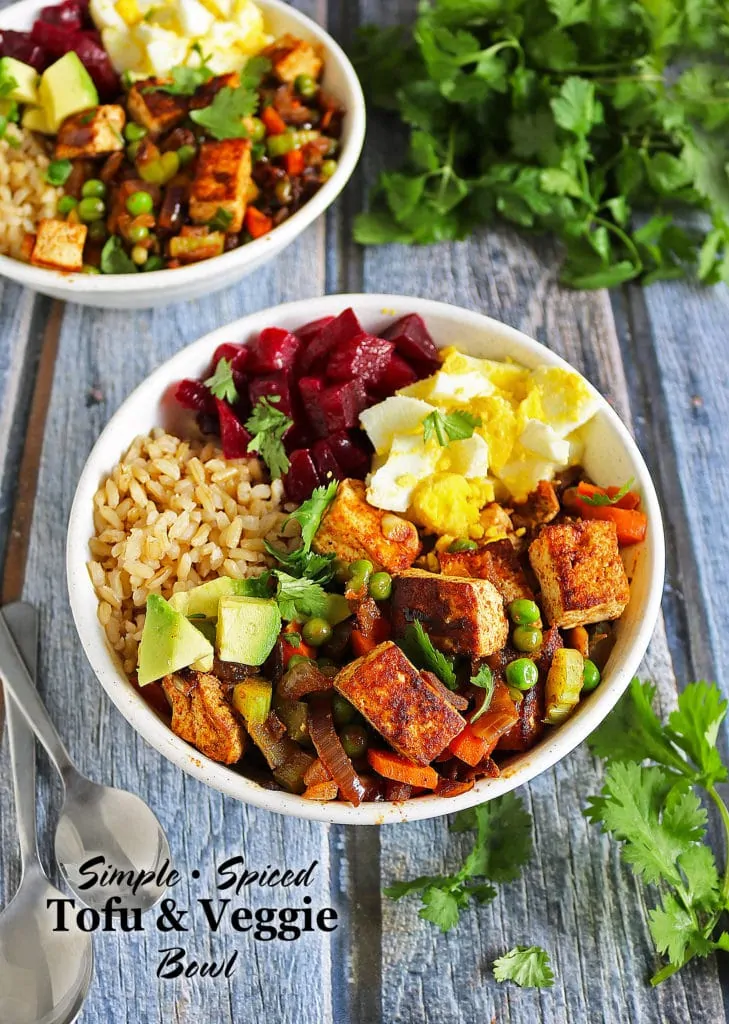 Last Thursday started warm and sunny, with a moving truck backing down our driveway! Yes, last Thursday was moving day. It was the culmination of what has been a crazy September for us. You see, on September 1st, I worked with a real estate agent and had my house listed for sale, and on September 4th, an offer came in. With a closing date of September 29th looming on the horizon, the process of negotiations, appraisals, inspections and looking for another condo began. While I had faith that things would work out as they were meant to be, I was stressed because it looked like the closing on my house was a certainty and the closing on the condo was an uncertainty. And, my two doggos sensed that.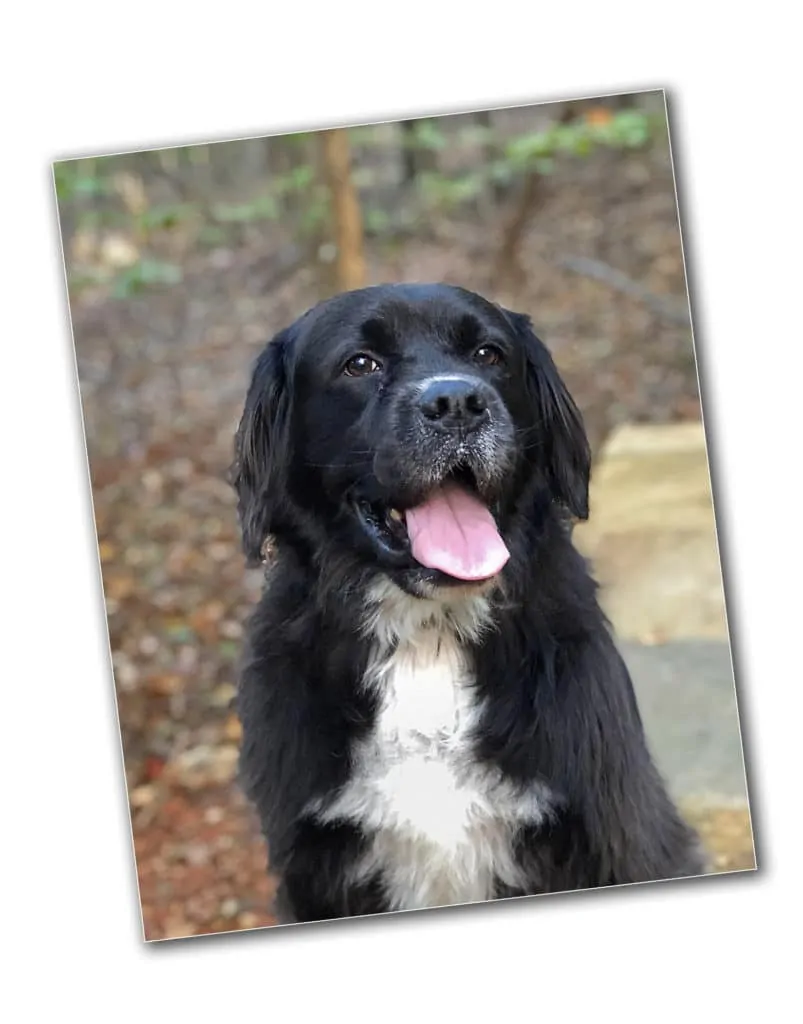 Our adopted older dog, Tawny, had been with us on our last move. But, for our adopted younger dog, Ollie, this was a first – and boyoboy was he stressed. The day before our move, I was a bit worried about him, so, when I passed a Dollar General, I figured I'd buy him a few toys to keep him distracted, and that's when I happened on Rachael Ray™ Nutrish® super-premium food and treats for dogs, inspired by recipes from her own kitchen. Rachael Ray's Nutrish recipes are made with simple, wholesome ingredients like real meat or fish, and do not contain poultry by-product meal or fillers. I decided to treat Ollie and Tawny to some Rachael Ray™ Nutrish® dog food and grabbed a couple packets of food and a packet of dog treats, along with some dog toys.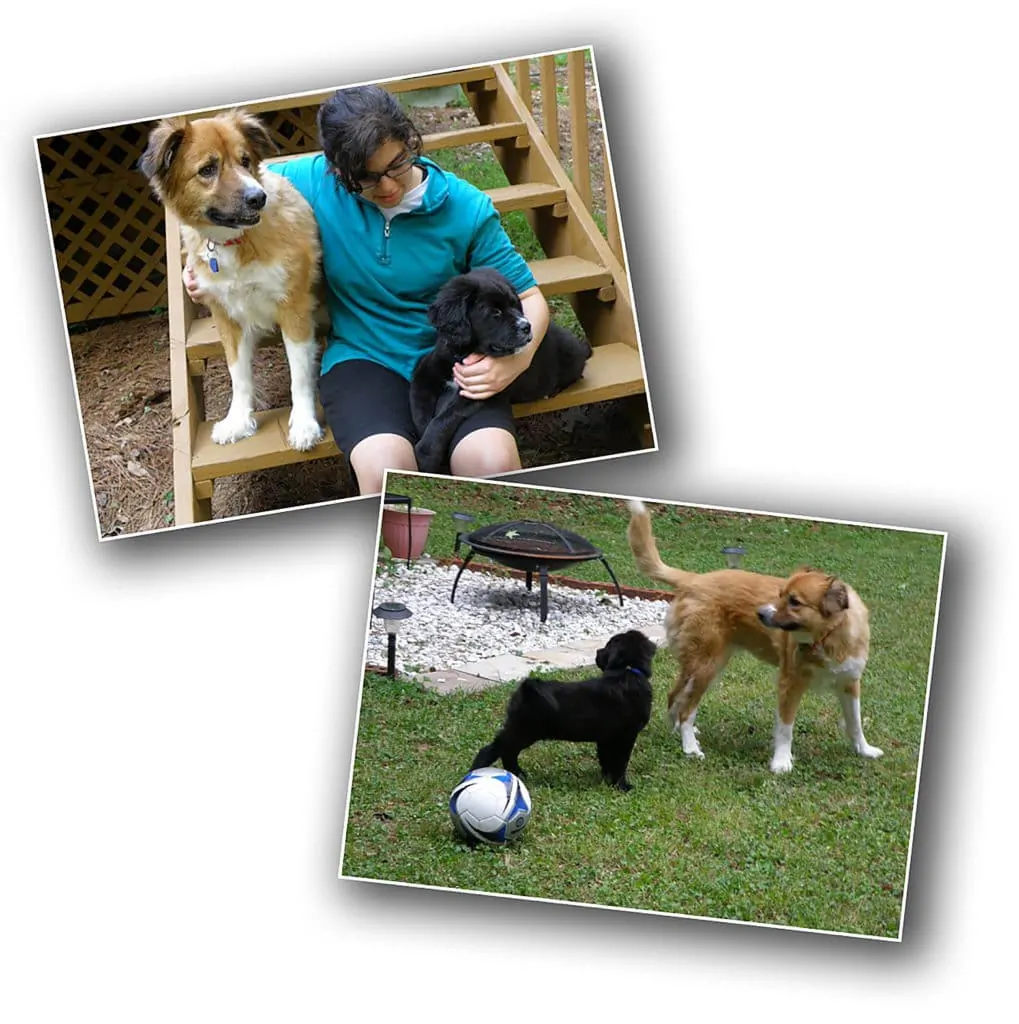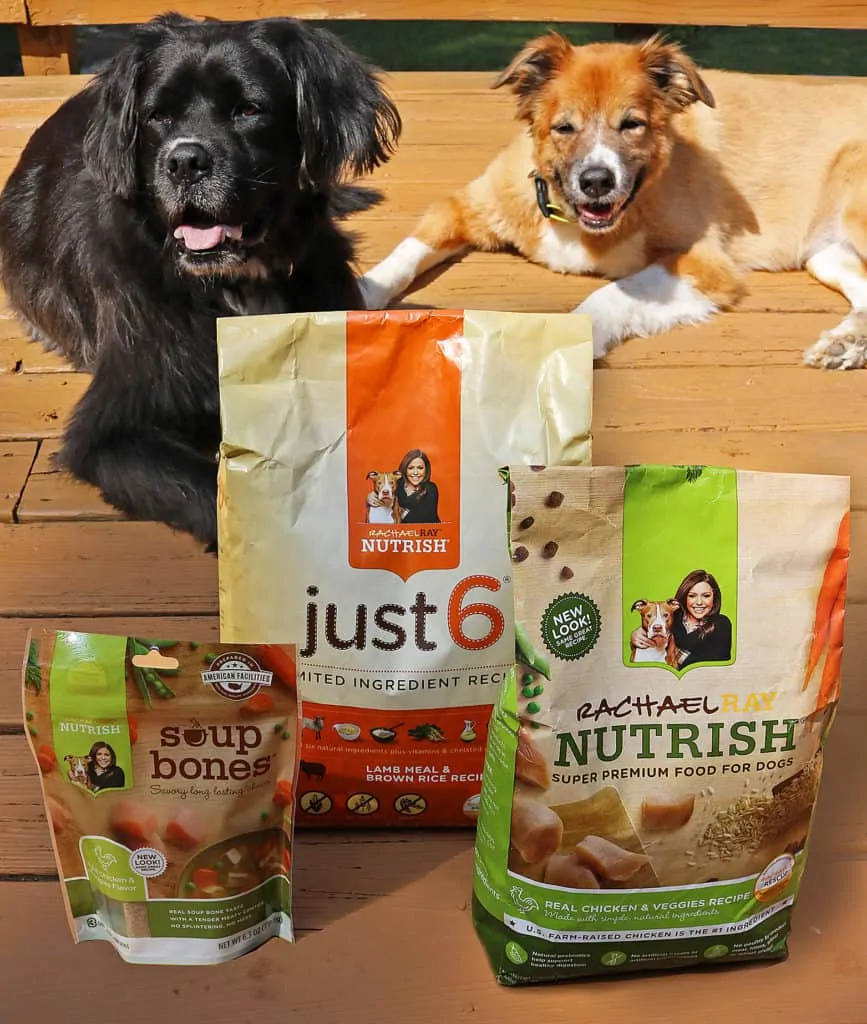 By the way, this October 2017, you can help Rachael Ray™ Nutrish® Furever Home™: Helping Shelter Pets Find The Home They Deserve!
Simply purchase any Rachael Ray™ Nutrish® product, scan/register your purchase at nutrishfureverhome.com and enter the SWEEPSTAKES for a chance to WIN $25,000 and other prizes!
Sweepstakes begins on October 1, 2017 at 12:00:00 a.m. Eastern Time ("ET") and ends on October 31, 2017 at 11:59:59 p.m. ET.
To Enter Online: Purchase any Nutrish®-only product during the Sweepstakes Period, then visit www.nutrishfureverhome.com and follow the on-screen instructions to complete the registration form with your contact information, including email address. Then upload a digital photo of your original purchase receipt the Nutrish product circled to receive one entry into the Sweepstakes. To Enter without Purchase. Open to legal residents of 50 U.S/D.C.,18+ (19+ in AL&NE). Ends 10/31/17 at 11:59:59 p.m. ET. To enter without purchase by mail and for Official Rules: www.nutrishfureverhome.com. Grand Prize: $25,000 and a one-year supply of Nutrish® dry dog food or one year worth of Nutrish® dry cat. THREE (3) First Prizes: $5,000 and a one-year supply of Nutrish® dry dog food or one year worth of Nutrish® dry cat.
Your support will help Rachael Ray Nutrish donate $250,000 to benefit shelter pets in need.
Cash donation will be made in equal amounts to 3 organizations:
1) Big Dog Ranch – Big Dog Ranch Rescue is the largest no-kill dog rescue in the Southeastern United States.
2) ASPCA – The American Society for the Prevention of Cruelty to Animals® is a national leader in the areas of rescue, adoption and welfare and has worked tirelessly for over 150 years to put an end to animal abuse and neglect.
3) North Shore Animal League – which is the world's largest no-kill animal rescue and adoption organization.
Rachael's Rescue® was created for all of the forgotten pets – the ones who might not have someone who loves them as much as they deserve. A portion of proceeds from each sale of Nutrish is donated to The Rachael Ray Foundation, which helps animals in need through Rachael's Rescue. Through September 2017, Rachael's Rescue has donated more than $21 million dollars to pet charities and other organizations that do good for animals. The funds are used for food, medical supplies, treatments, and more for animals in need. Many more animals around the country need help, and through Rachael's Rescue, together we can make a difference in the lives of many four-legged friends.
Learn more about Rachael Ray™ Nutrish® on Facebook, Twitter, Instagram, Pinterest, and Youtube!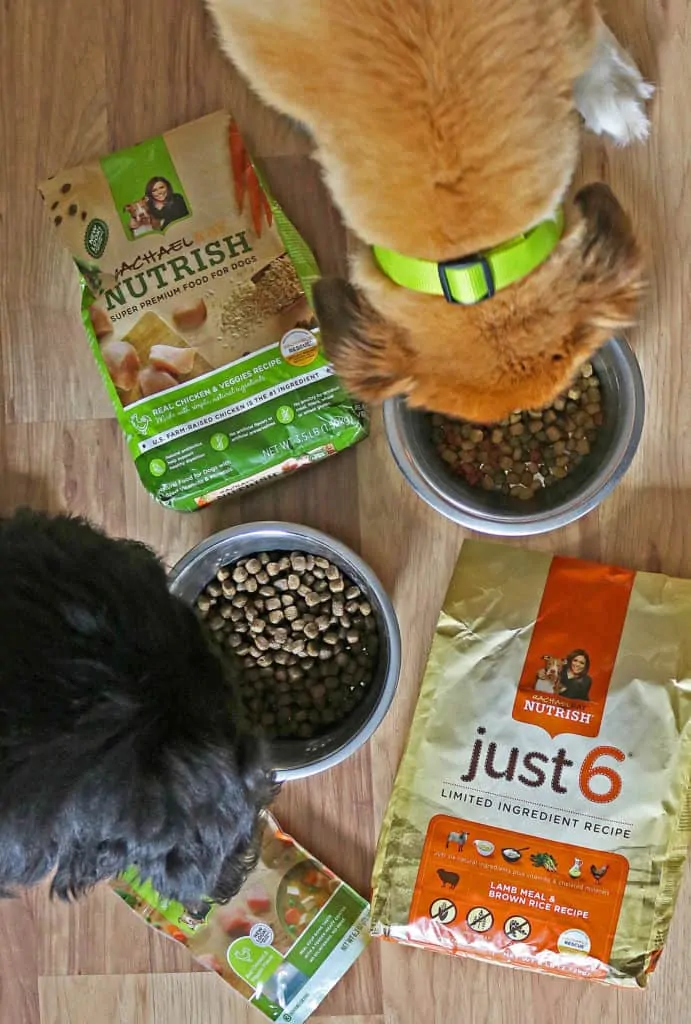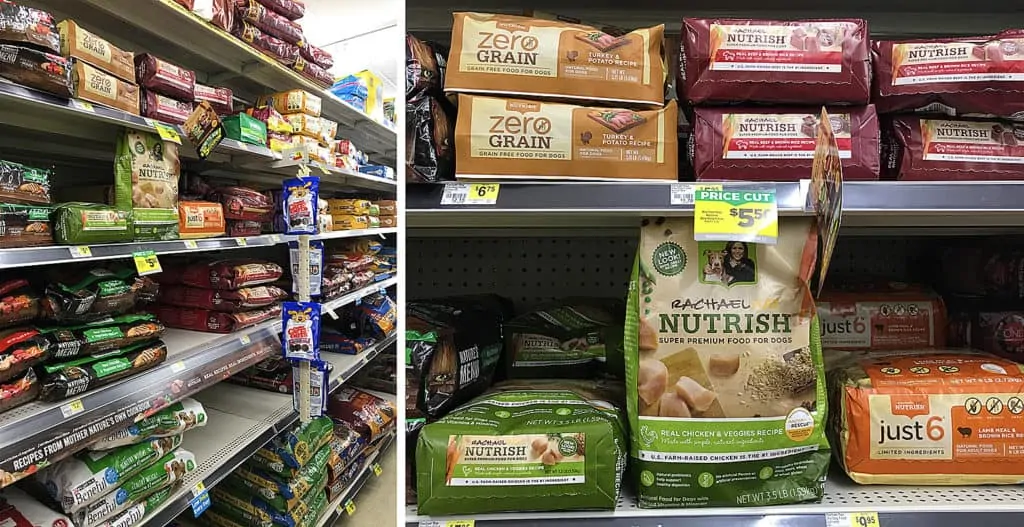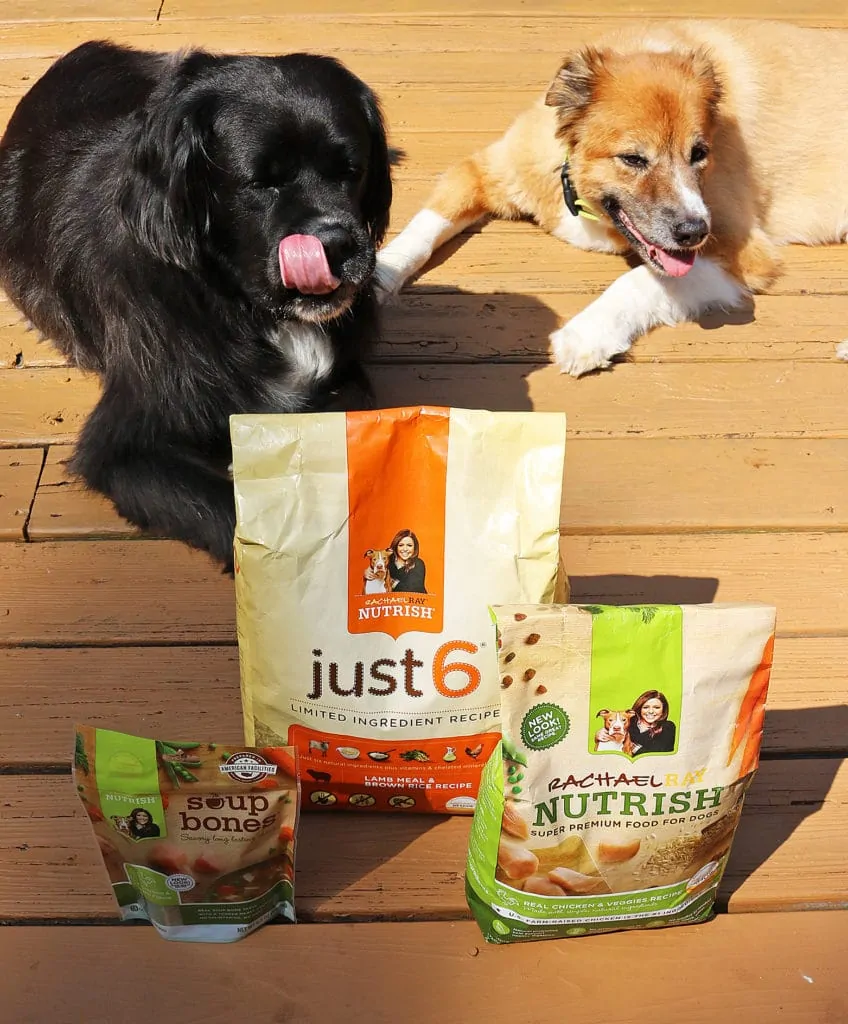 Ollie came to us as a puppy who had barely lost his teeth. He was one of three puppies that had been found abandoned in a park. When my daughter and I ran into him at the county animal shelter, I was reluctant to bring him home as he was one huge puppy. I managed to convince my daughter to wait 24 hours before we went back for him – hoping someone else would adopt him as his two sisters had been adopted while we were there looking at him. But, when we got back to the shelter 24 hours later, he was still there. While I was still reluctant to adopt another dog, my daughter promised to train and take care of him and help him make our home his furever home. And, she stuck to her promise. Over the past 5 years, Ollie has brought us both so much joy with his TV watching antics, his incredible loyalty, and sassy, spunky personality (just like my daughter's)!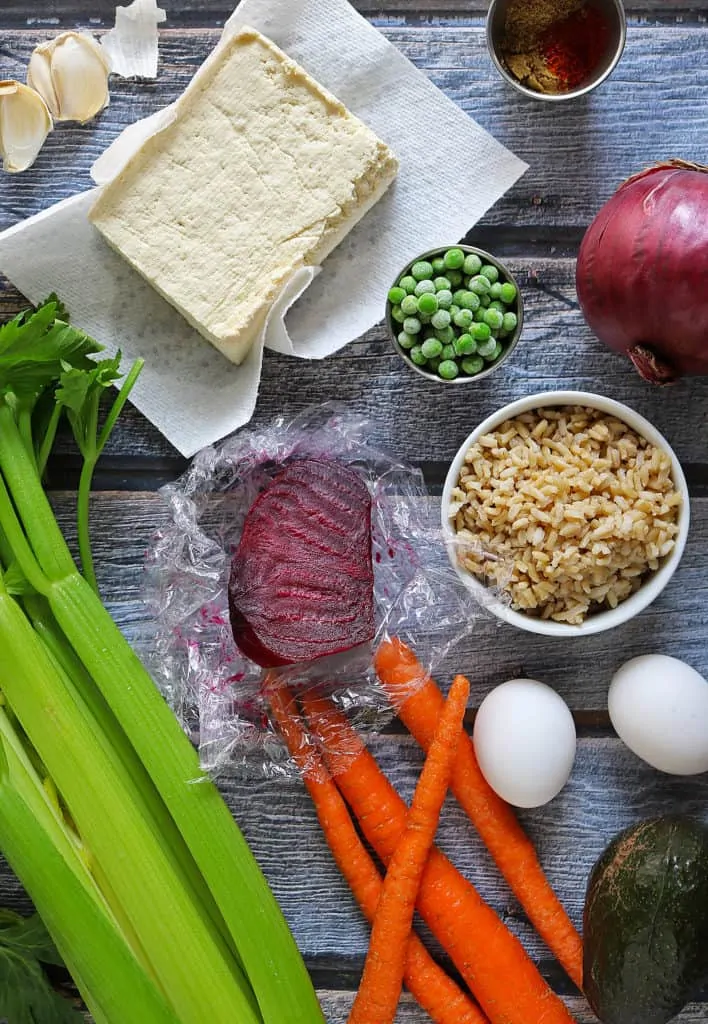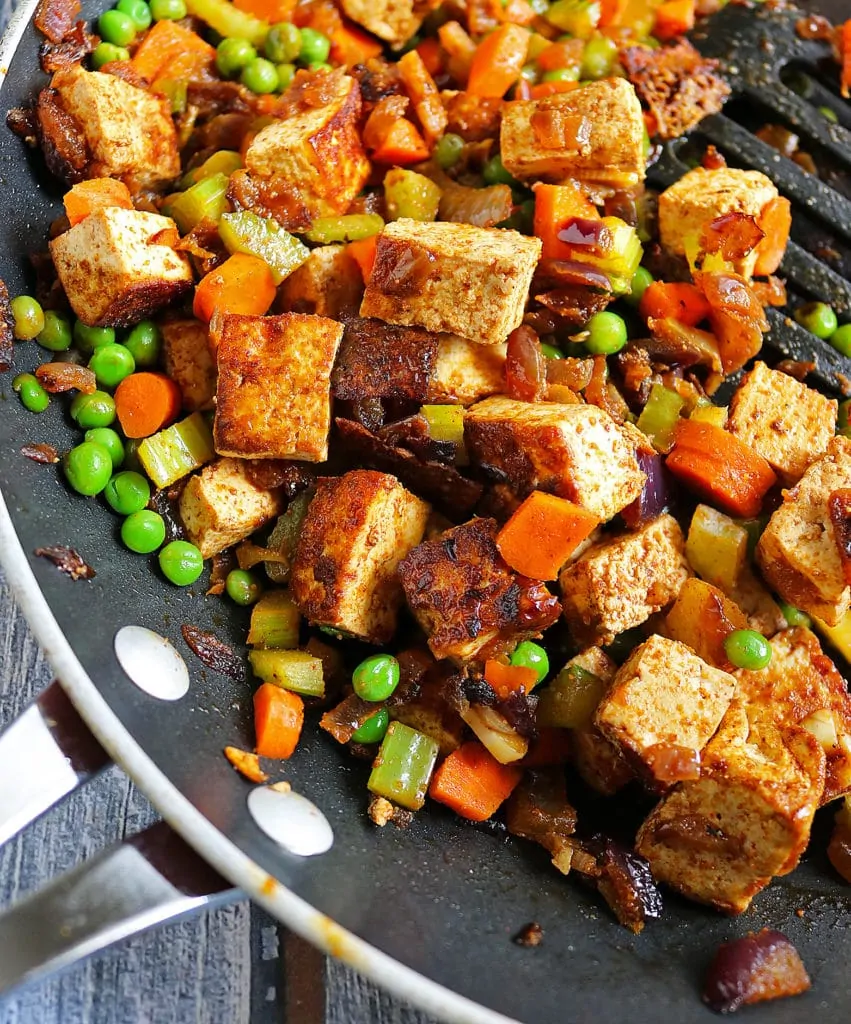 Now, you might be thinking what on earth does this Simple Cumin & Coriander Spiced Tofu & Veggie Bowl have to do with Rachael Ray™ Nutrish® or Ollie, well, this was the last meal I cooked in our old house and it's based on Rachael Ray™ Nutrish® Chicken and Veggies. Only, instead of chicken I used tofu as my daughter is a vegetarian. Wholesome, delicious ingredients like onions, garlic, carrots, celery, beets, eggs and peas also make up this bowl. When you give this super simple dish a try, I'm hoping you find it as super tasty and hearty as my daughter and I did no matter if you are moving or staying put!
Happy Monday, Y'all ~ don't forget to enter the sweepstakes cos ya never know – right!?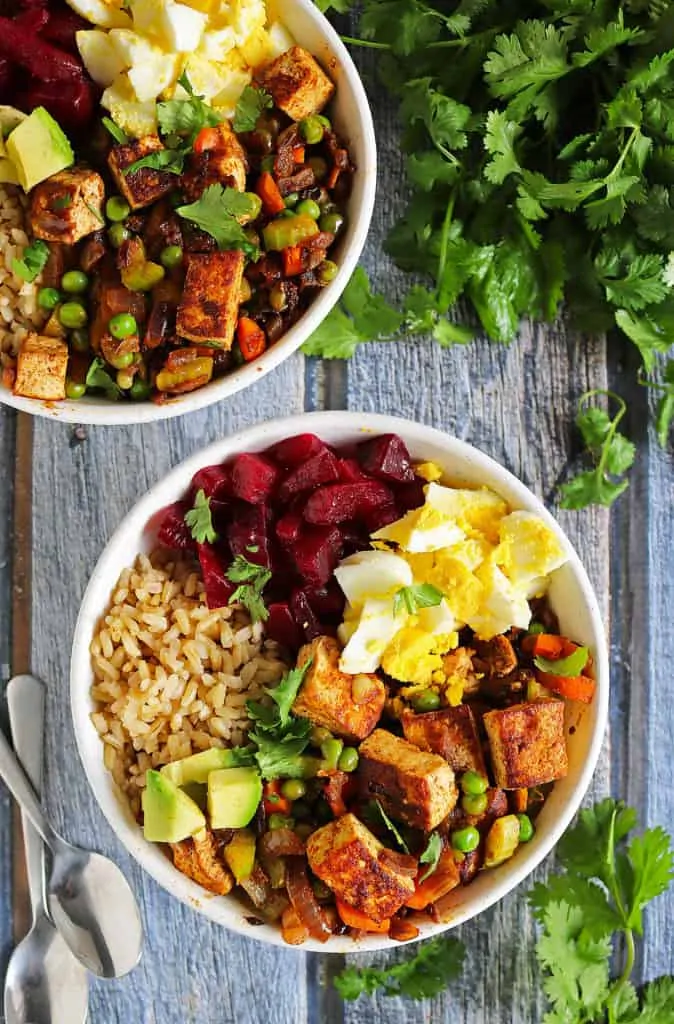 [Tweet "Simple Cumin & Coriander Spiced Tofu & Veggie Bowl #ad #NutrishFureverHome @Nutrish"]