This six-ingredient, Coriander-Spiced, Butternut Squash Pasta is one heck of a simple meal – with veggies squeezed right in – literally!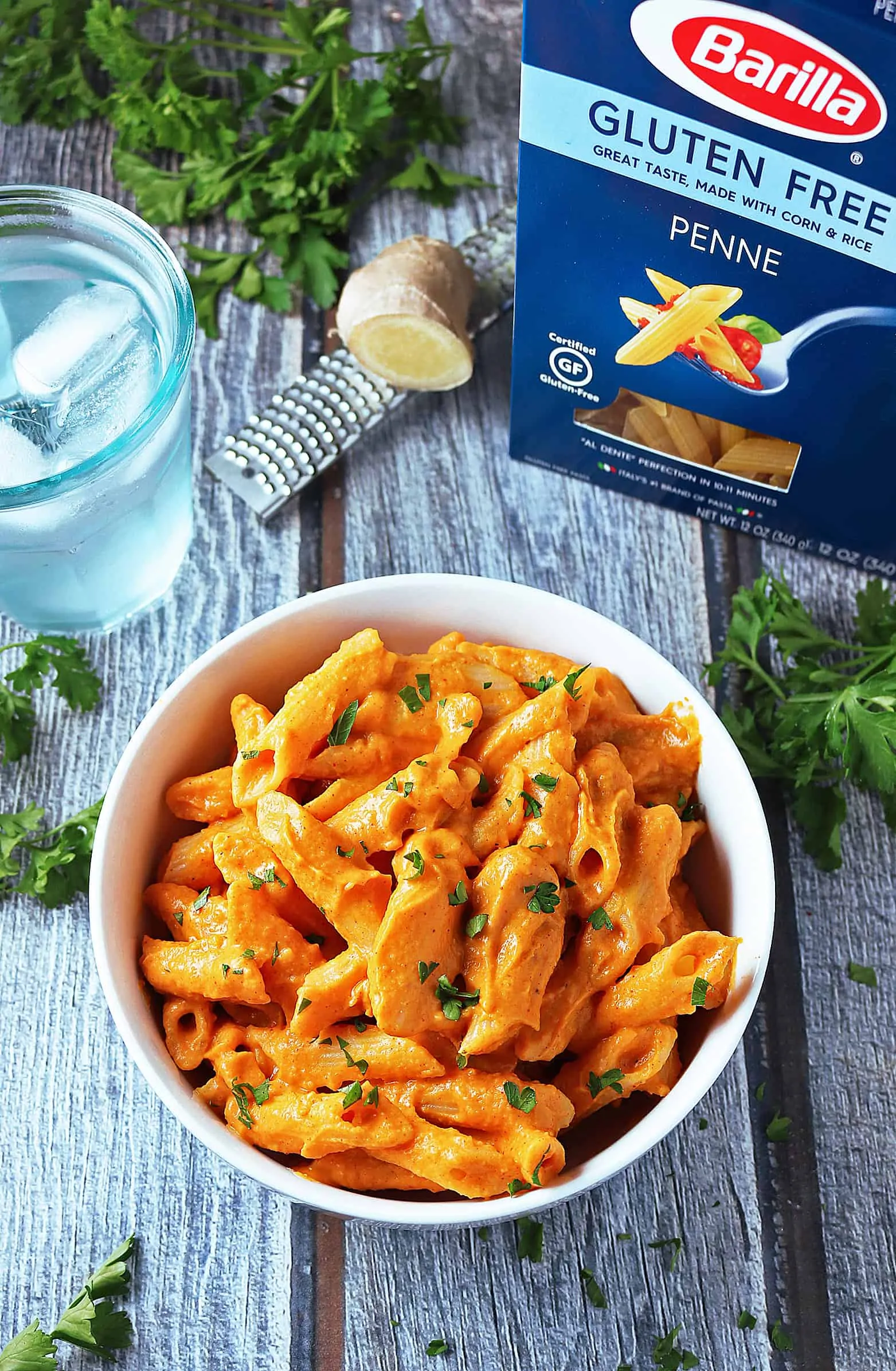 October happens to be National Pasta Month, so in honor of that, we are enjoying pasta here today.

And, not just any pasta but Barilla® Gluten Free Penne that's smothered in a ridiculously luscious and creamy, coriander-spiced, Butternut Squash Sauce!
Y'all this sauce is insane!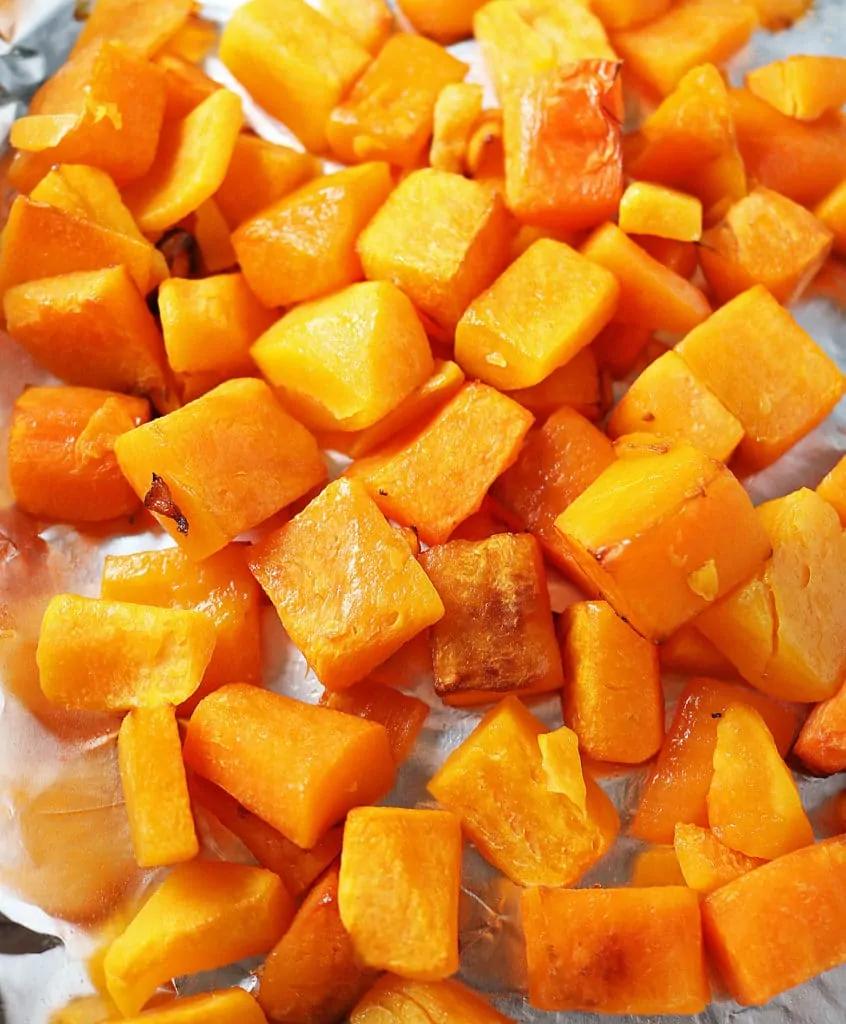 I wanted to run around and put it on ALL the things!

But, it was too hot in this little condo after roasting that butternut squash, so I settled for standing over the kitchen sink and contorting myself so as to make sure that every single drop of this Butternut Squash Sauce that didn't make it onto the pasta, made it into ma belly!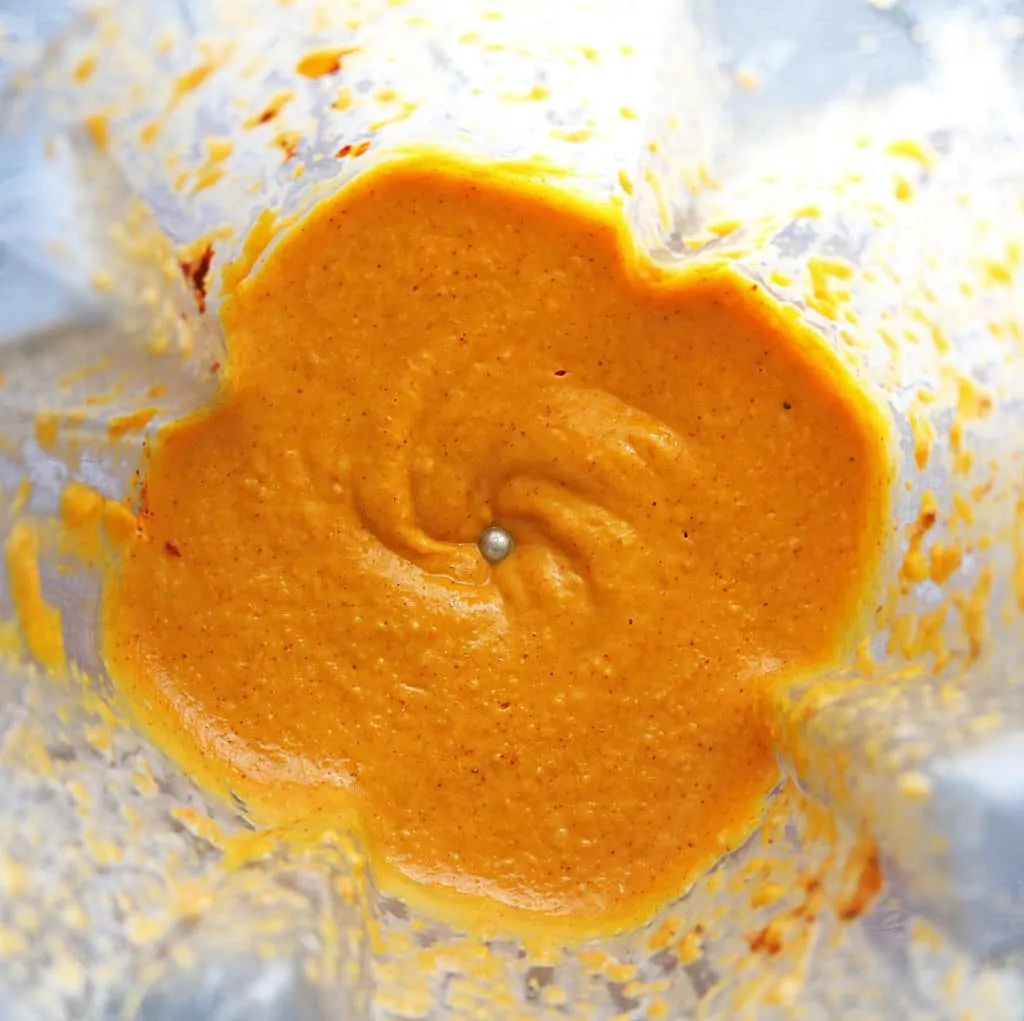 Speaking of the weather, we are back in the high 80s here in Georgia – with a heavy side of humidity!

With temperatures being this high, you might be reluctant to squeeze in a mini workout in your kitchen as you try to cut a butternut squash up and then proceed to roast it.

But, y'all, when I was in Publix picking up a couple of packages of Barilla®'s Gluten Free pasta, I came across some packets of diced butternut squash – with the skin and seeds removed!

I simply roasted those cubes up and mixed them up with 4 other ingredients and voila – lunch was served!
The creamy Butternut Squash Sauce you see here, is loosely based on the pumpkin sauce my daughter and I enjoyed with Barilla® Gluten Free Penne.