I've partnered with Sprouts on this recipe for Ginger Glazed Pork. All opinions herein are my own. Thank you for supporting the brands that keep this blog spinning.

In this Ginger glazed pork recipe, boneless pork chops are pan sautéed and encased in a delicious ginger glaze. Salty, spicy, umami, and so scrumptious, these one-pot pork chops are a sure to be a winner at your dinner table!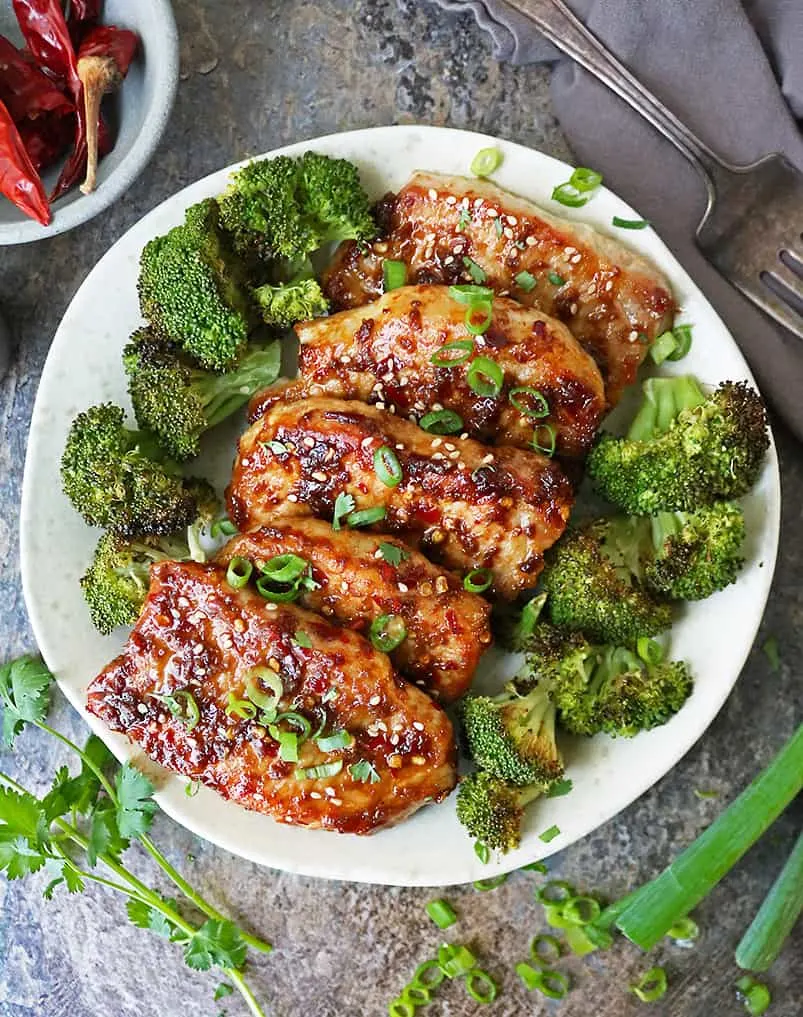 This ginger glazed pork is such a quick and easy, one-pot recipe. I started off by sautéing the pork chops in a pan- no need to season them at this point. Then I took the pork chops out of the pan and set them aside. I used the same pan with the pork drippings in it to make a super quick sauce with five ingredients you probably have lying around your kitchen:
• ginger,
• garlic,
• soy sauce (if you are gluten free, you can use GF tamari sauce instead)
• red wine vinegar, and
• chili flakes.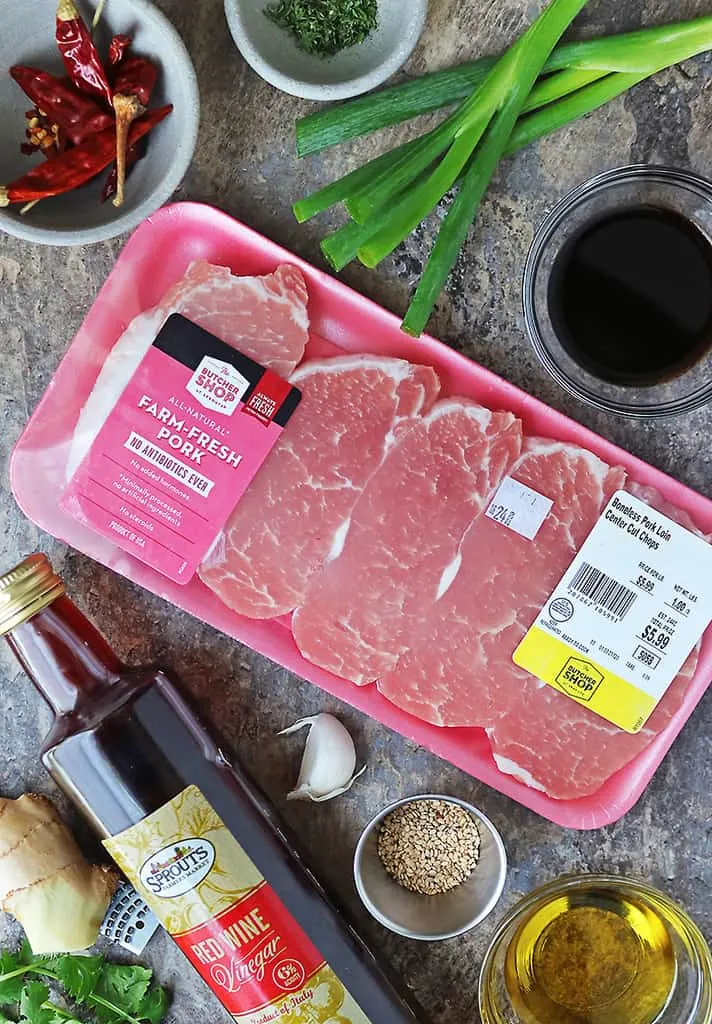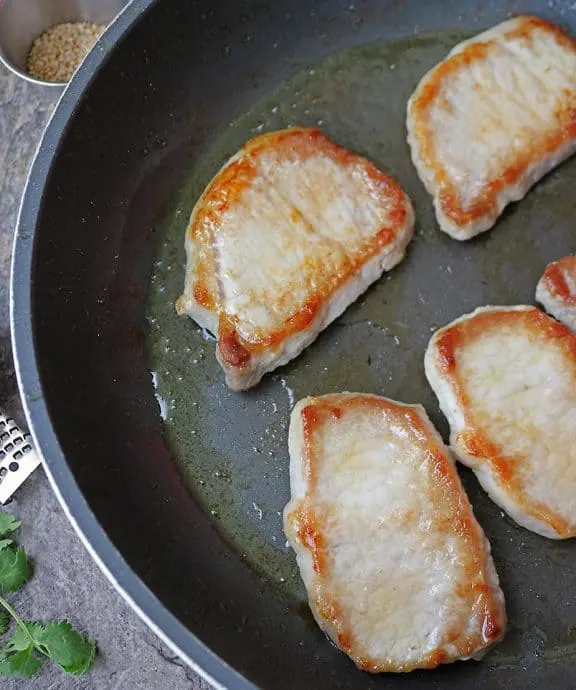 I placed the pork chops back into the pan and tossed them around so they were coated with the ginger glaze and then I let them hangout in that glaze for a few minutes before serving them.
The result was pork chops that were tender, juicy, salty, and spicy umami.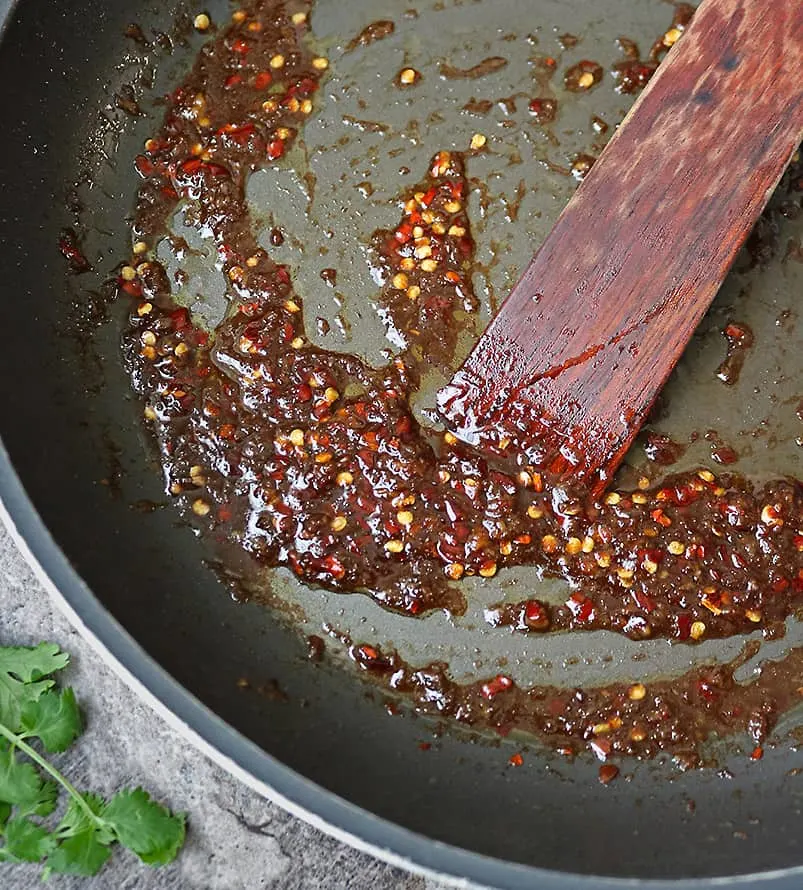 What do you pair these ginger glazed pork chops with?
With their spicy umami flavor, these pork chops pair well with:
I found the pork chops I used in this recipe at Sprouts. I love shopping at Sprouts. Their veggies and fruits are always so fresh, there's always healthy snacking options I find in their grocery aisles, and their chicken and fish always seem to taste so good.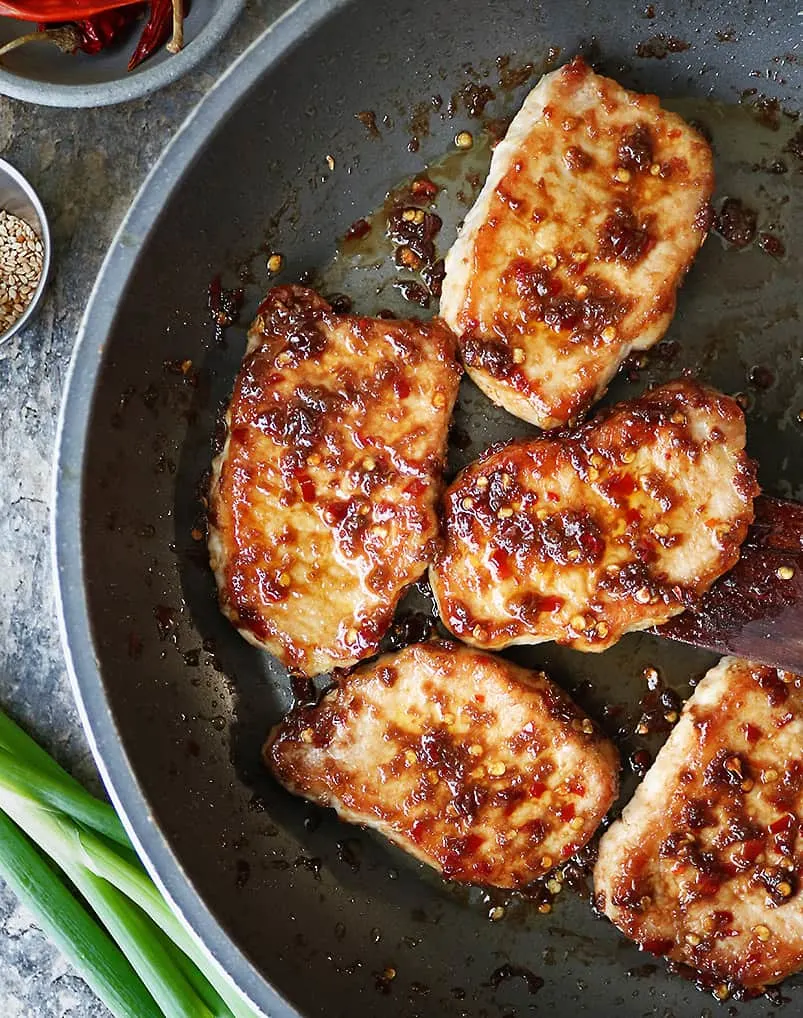 Usually when I shop at Sprouts, I have a game plan. I grab some chicken and some shrimp, and then spend as much time as I can perusing the produce section, the frozen section, and the grocery aisles.
However, on my last trip to Sprouts, I was in the process of picking up some chicken when a customer and the butcher burst into laughter. It was laughter that started in the belly, exploded out and just kept going and going until they were laughing so hard they were crying. That kind of laughter is like a yawn – highly contagious! Before I knew it, I was laughing too… and then I realized how awkward I was being and decided to bury my head in the meat shelves in the Sprouts Butcher section. It was then that I happened upon Sprouts Butcher Shop Pork.
This was my first time bringing home Sprouts' pork. Like the air-chilled chicken, the marinated chicken, and shrimp, when cooked, Sprouts' pork was so incredibly tender and tasty. One of the main reasons I used the drippings from sautéing the pork in the ginger glaze I whipped up to toss the pork in.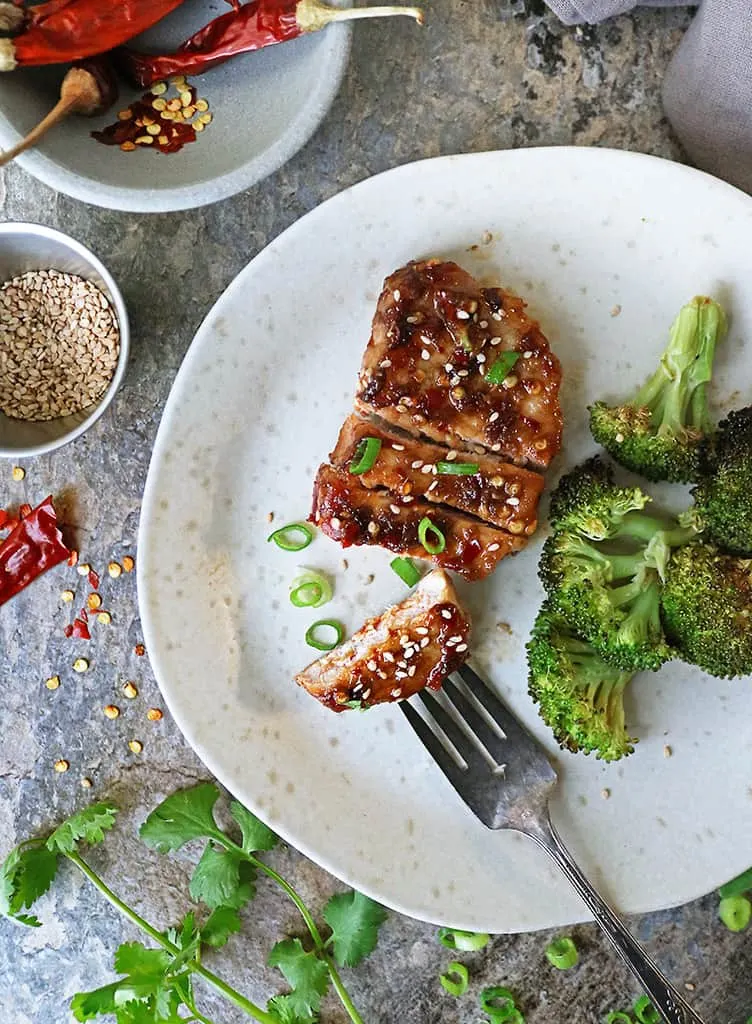 Raised by Midwest family farmers, Sprouts' pork has no antibiotics or added hormones, ever. Just like the chicken and fish I find at Sprouts that keeps me coming back for more, Sprouts Butcher Shop Pork is so fresh – it helped me transform an everyday meal into something special in this Ginger glazed pork recipe.
Versatile and so fresh, Sprouts' pork can be found in the pink packaging in the self-service meat case.