Light and tasty, this gluten-free, low-carb, charred lemon zucchini pairs well with Sprouts pre-marinated Citrus Herb Chicken, and makes a quick and tasty weeknight dinner.
I've partnered with Sprouts to bring y'all this charred lemon zucchini which pairs so well with Sprouts pre-marinated Citrus Herb Chicken.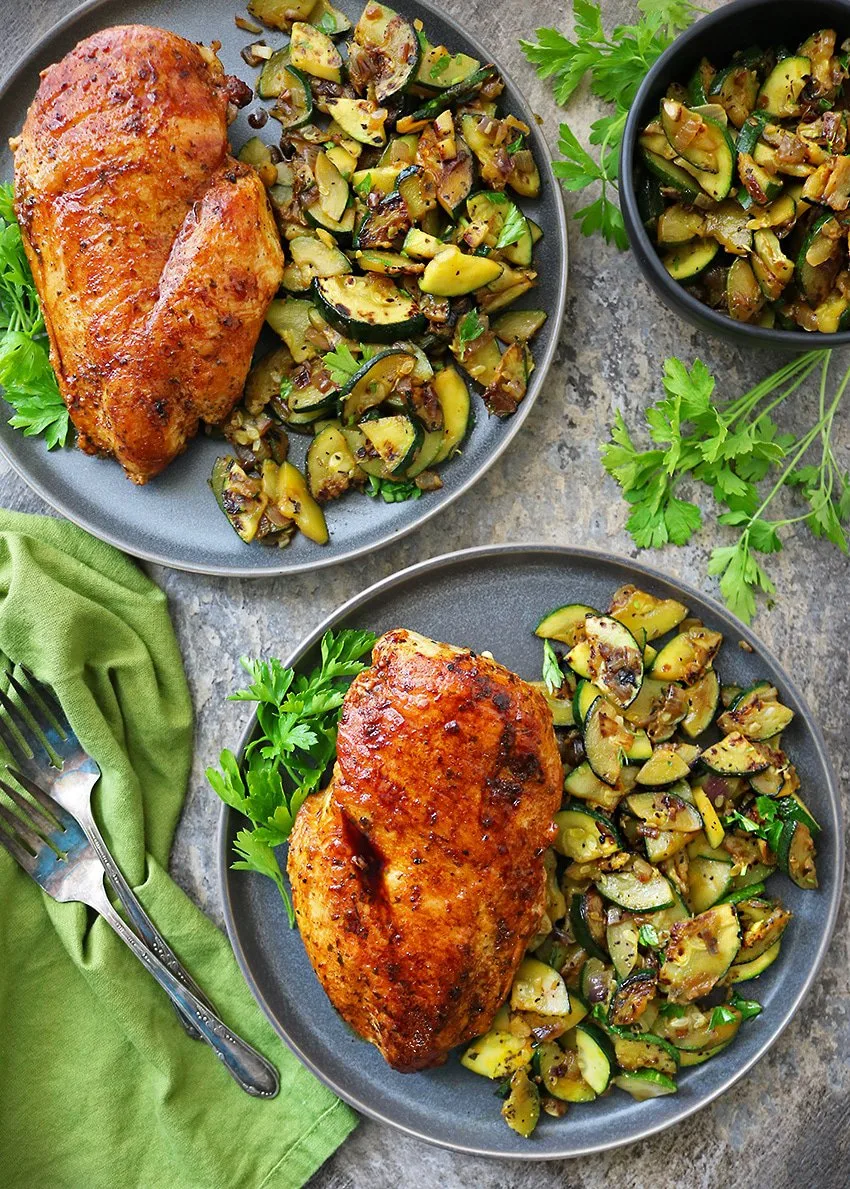 Made with just 10 ingredients, this Charred Lemon Zucchini is a quick, satisfying, nutritious meal. While I made use of zucchini that is plentiful in summer, it can easily be substituted for either cauliflower, broccoli, or carrots, or even a combo of all three!
---
Last Saturday, my daughter and I decided to hike up Mt. Yonah, which is located in the Chattahoochee National Forest in northeast Georgia. It was supposed to have been a 4.4-mile trail over a 3166 ft elevation. After having hiked 10.5 miles up and down Brasstown Bald, I figured this little 4.4-mile trail wouldn't be too bad.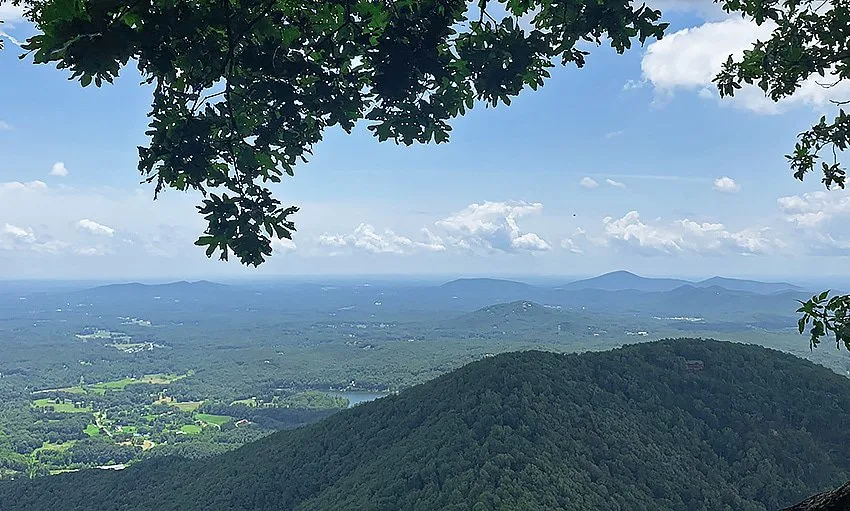 Our hike up Mt. Yonah involved a mostly rocky path with a few scrambles over boulders. There was a grassy meadow about ¾ of the way up where we paused to take a few photos and ogle at the views.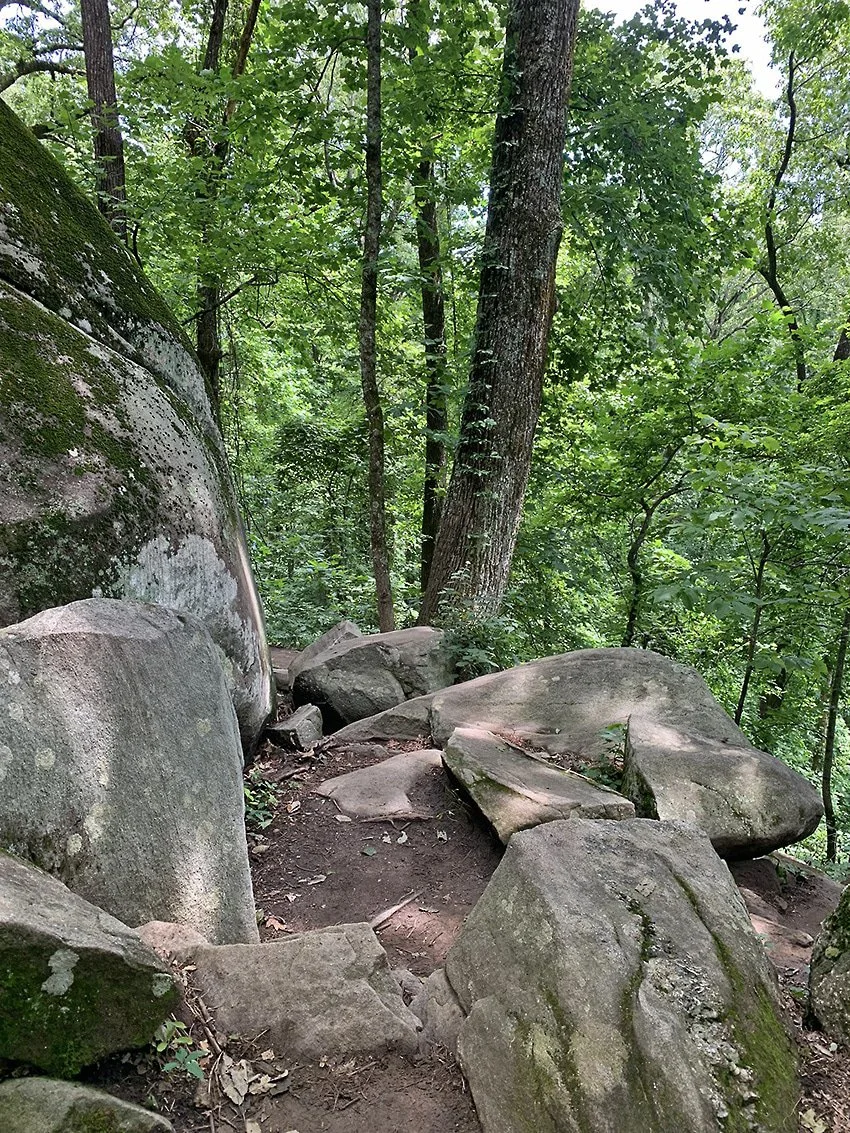 At the very top of Mt Yonah, the views were even more breathtaking. It was here that we paused, had a few snacks and decided to make our trek down.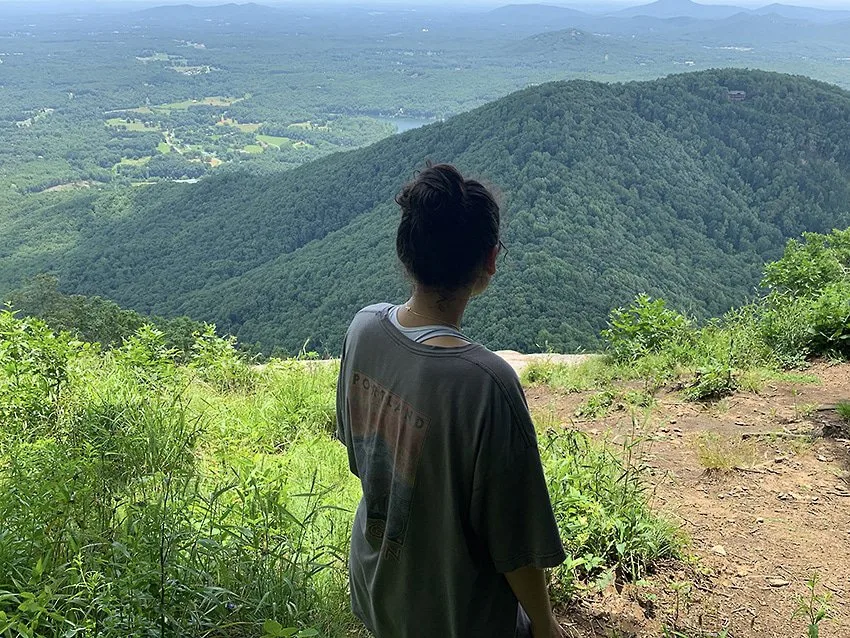 And, that's when I understood why my dad used to say "it's easier to go up than to come down." I found that scrambling over rocks while going downhill is not my favorite thing. And, going downhill on a trail that's heavily compacted after hard rainfall can cause some America's-Funniest-Video-type slips.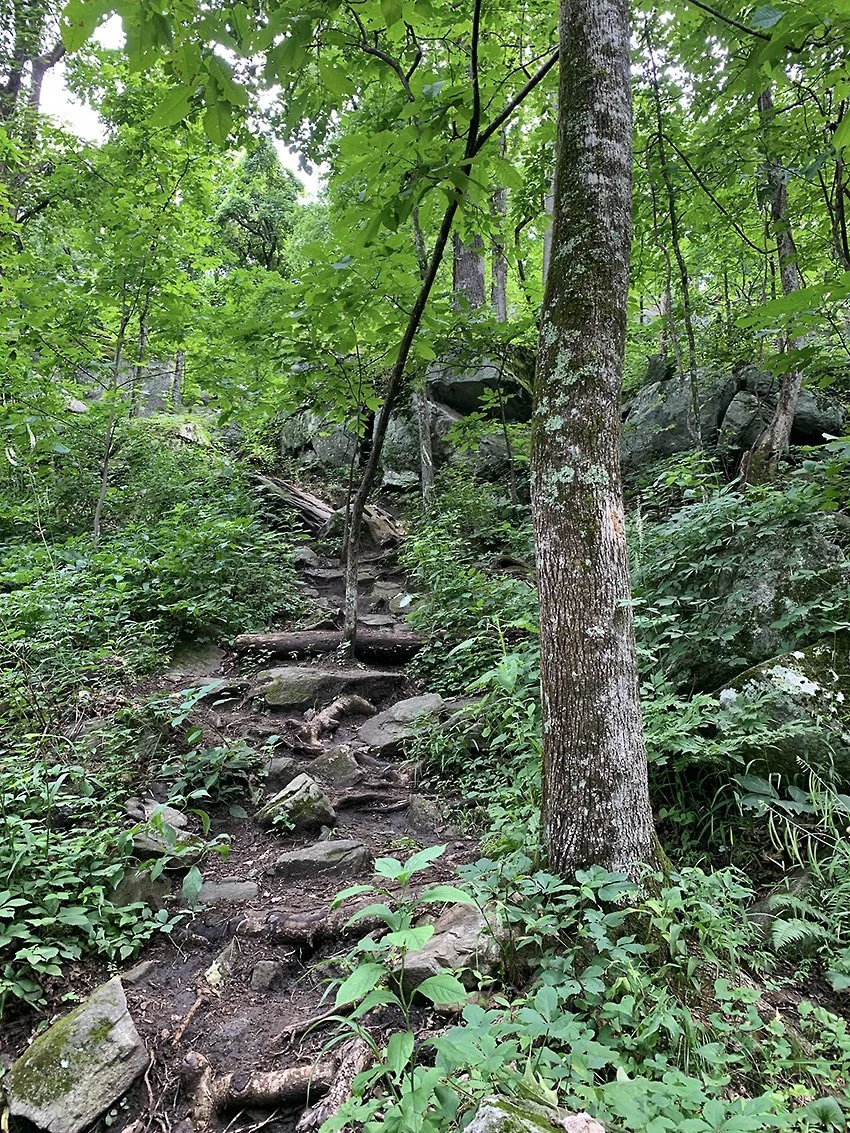 When we finally got to a gravel road, we got a bit overzealous about the lack of boulders and stayed on it for so long that we missed a turn… and… well, got a little lost. What was supposed to have been a 4.4 mile trail uphill and downhill turned into a 7.9 mile trek uphill, downhill, uphill again and then downhill to the parking lot with our car ~ so now you know who to call when you are looking to make a hike longer than the map suggests 😉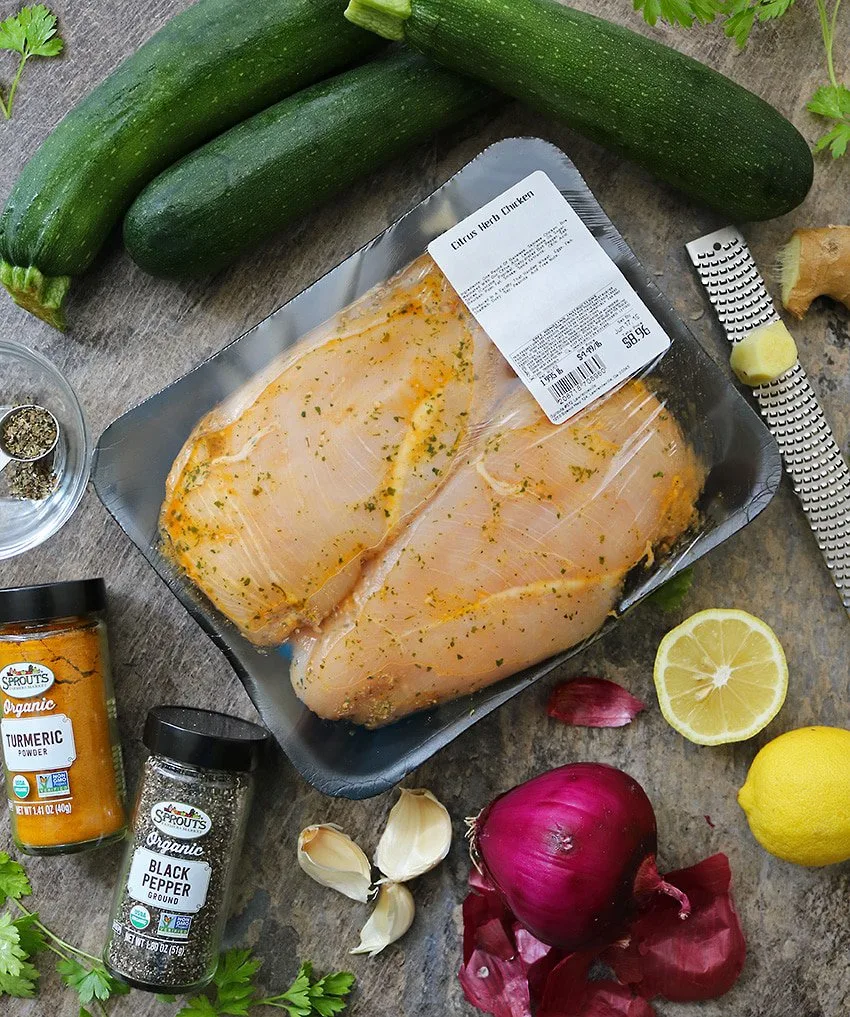 Driving home that day I was so glad I had stopped at Sprouts Farmers Market the night before and grabbed some pre-marinated Citrus Herb Chicken Breast from their Butcher section along with a bunch zucchini and spices.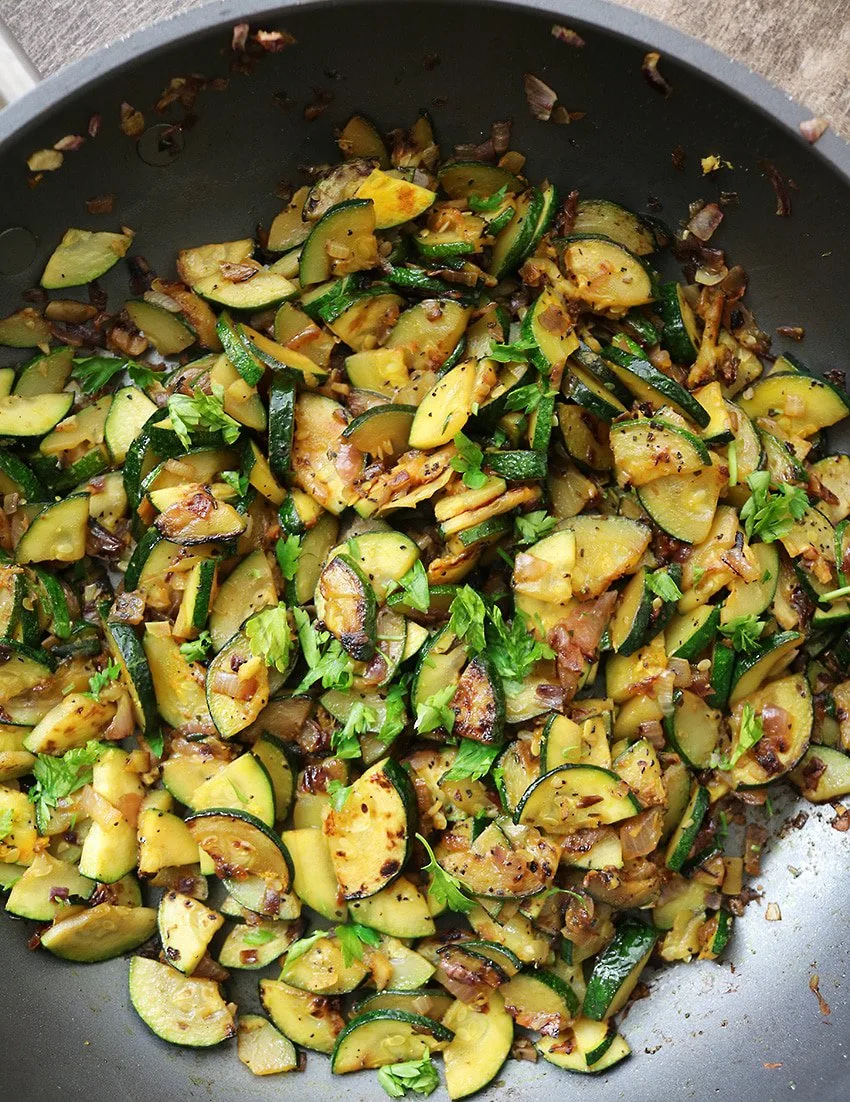 I love perusing the aisles of Sprouts with their fresh, marinated meats in the butcher section, great selection of veggies and fruits in the produce section, collection of bulk bins and natural products spread around.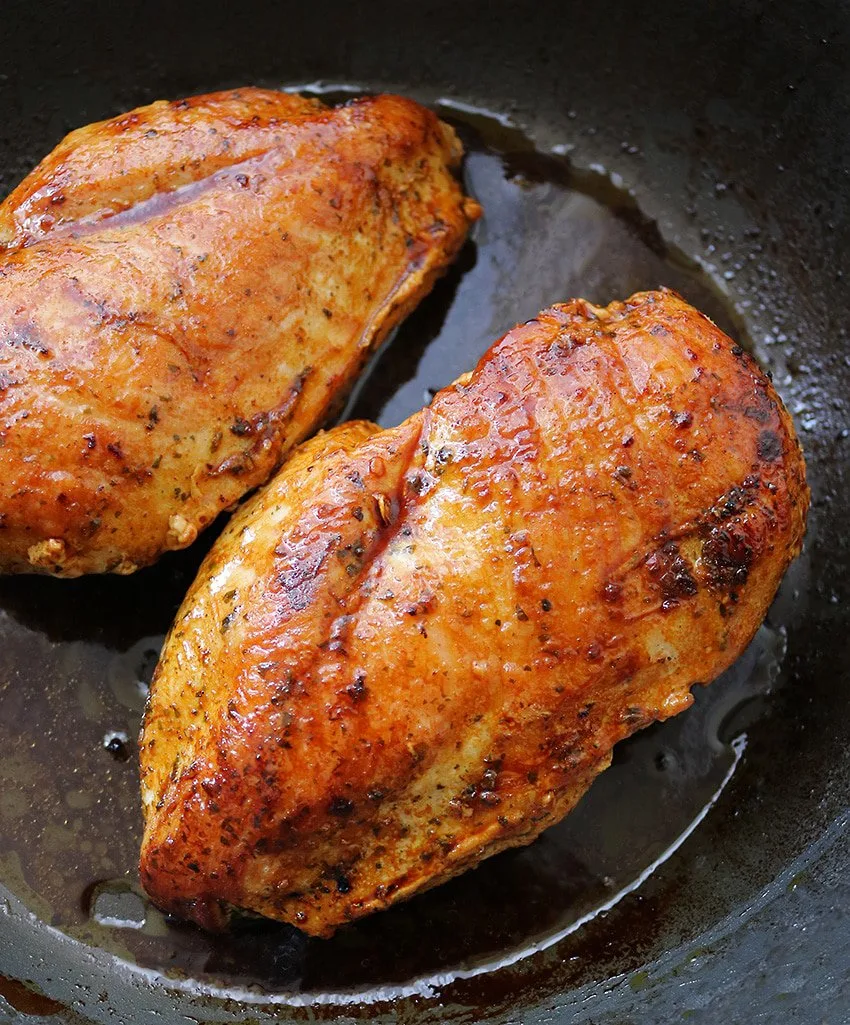 If you are fortunate to have a Sprouts close by (or, like me, are willing to drive 45-50 minutes to get to one), then why don't you let Sprouts takes some of the work out of home cooking with their selection of marinated meats? Sprouts marinated meats come in Beef Carne Asada, Marinated Skirt Chimichurri, Citrus Herb Chicken Breast, and Pollo Asado.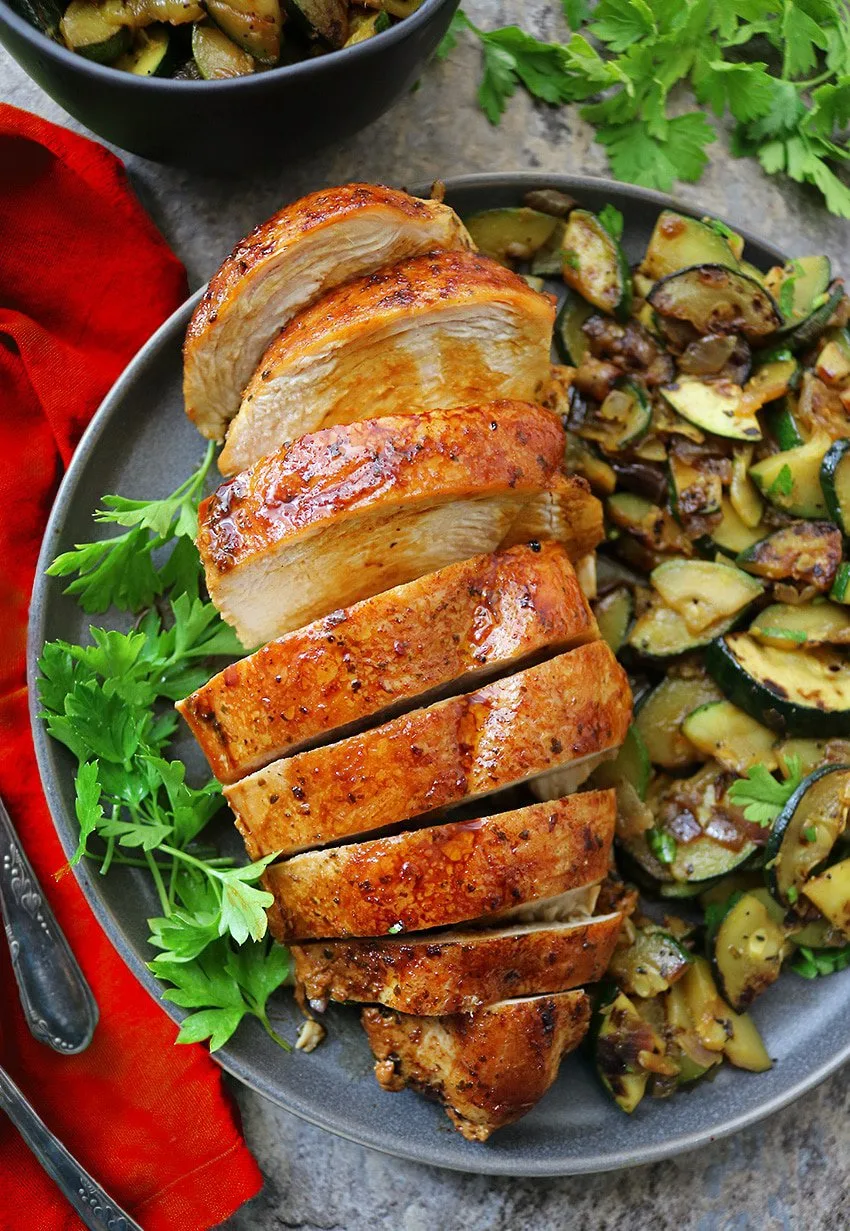 When we got home from our Mt. Yonah adventure, my daughter helped me cook up a couple of Sprouts Citrus Herb Chicken breasts while I threw together this super easy charred lemon zucchini. If you happen to have some cauliflower and grapes on hand, then this roasted cauliflower and grapes side dish would be a tasty way to round up this meal!
With flavors of garlic, ginger, basil, turmeric, and lemon punctuating the zucchini, this is one easy, tasty, and a budget-friendly side dish to whip up to serve along with dinner or if you are grilling out!