This post has been sponsored by Wish-Bone and Tyson. All thoughts and opinions are my own.
These super-simple, simply-scrumptious, Spicy Roasted Veggie & Chicken Buddha Bowls are made with Tyson Southwestern Chicken Breast Strips, roasted veggies that have been brushed with Wish-Bone Italian Dressing and strips of TortillaLand Corn Tortillas – that have also been brushed with Wish-Bone Italian Dressing.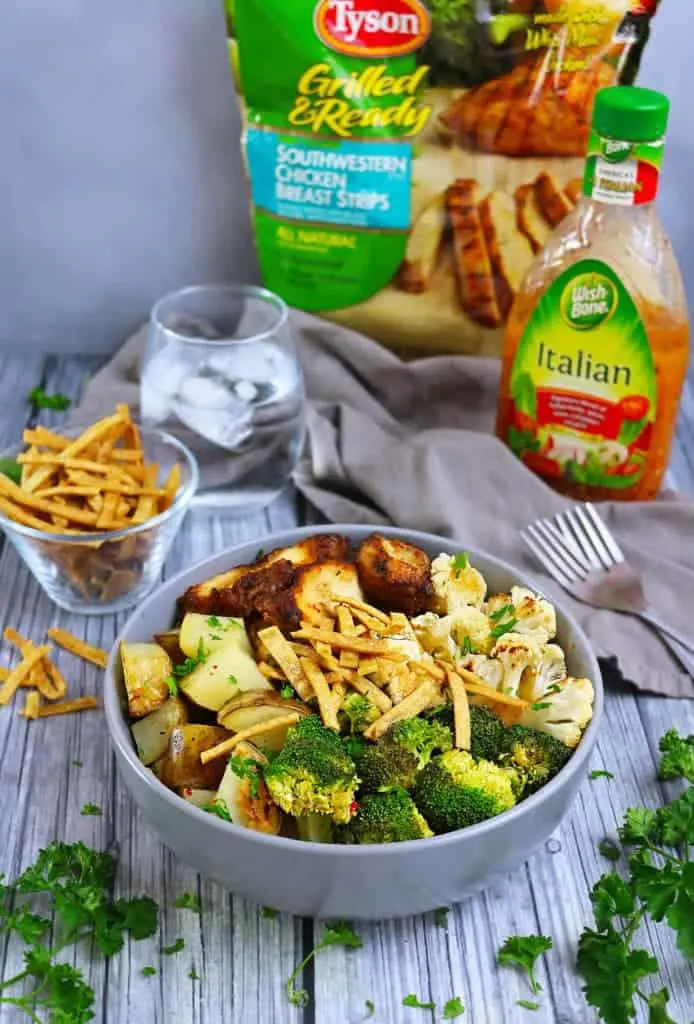 K.I.S.S. "keep it simple student" is something I hear often in my programming class.
Yes, I am a student – at my ripe old age!
You see, in the quest to never stop learning, I enrolled in a web development program at a local college at the beginning of this year.
Somedays, I seriously question my sanity for embarking on this journey.
Other days, I am so excited about waking up the left side of my normally design-oriented-right-brain in these left-brain-provoking, programming classes.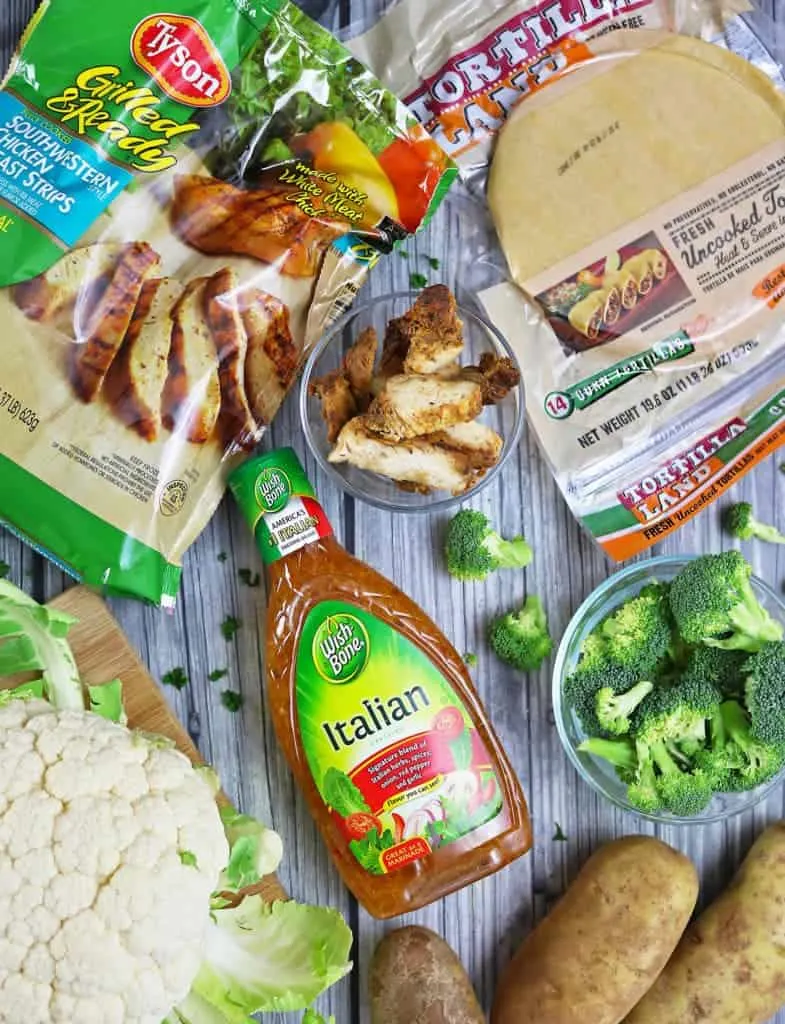 The professor in one of my programming classes has been reminding us of the importance of the acronym KISS since day one.
He often brings up Antoine de Saint-Exupery's quote of "perfection is achieved, not when there is nothing more to add, but when there is nothing left to take away."
After listening to that quote for almost two months – I can say that it is finally sinking in.
I've been trying my darndest to keep things simple, and not to add in all the pictures and all the sounds on a trial site I have been building from scratch.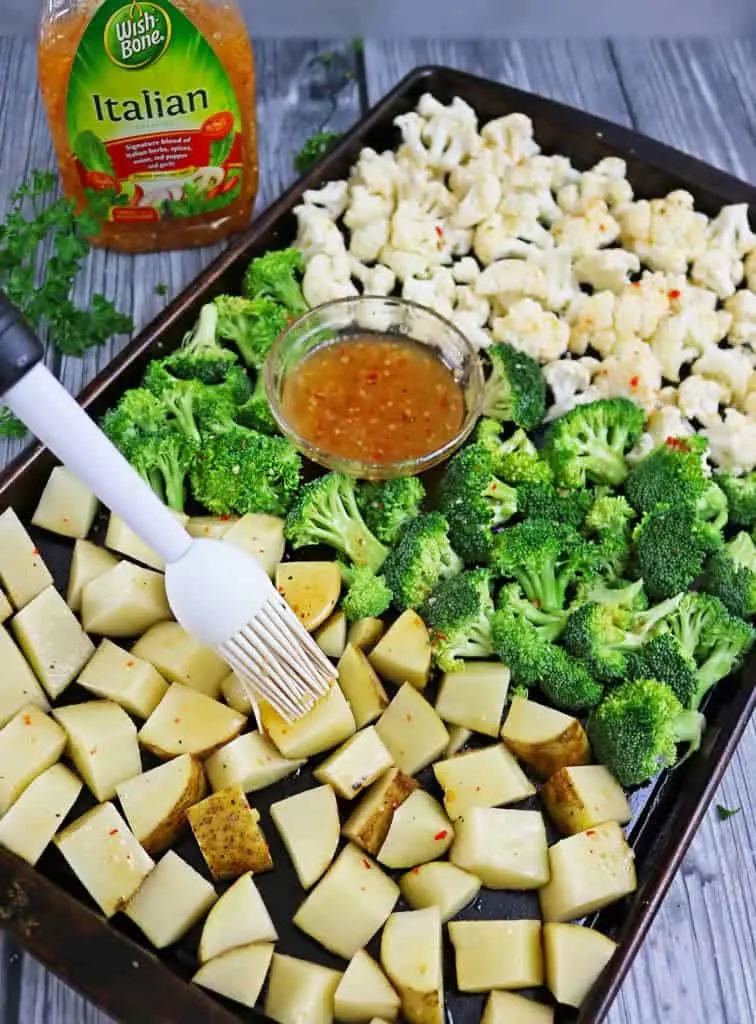 And, those days when I'm up to my eyeballs in trying to figure out what am doing wrong with a piece of code, I try my darndest to keep things simple in the kitchen for dinner as well.
As my daughter has been doing the vegetarian thing, those nights when I want a quick chicken dinner and don't want to cook some chicken just for myself, I stop by my neighborhood Kroger and pick up a package of Tyson Southwestern Chicken Breast Strips. Tyson chicken believes that it's "the simple things that make life, and chicken, great." Tyson chicken contains no fillers, no preservatives, and no added hormones or steroids. Just 100% real stuff!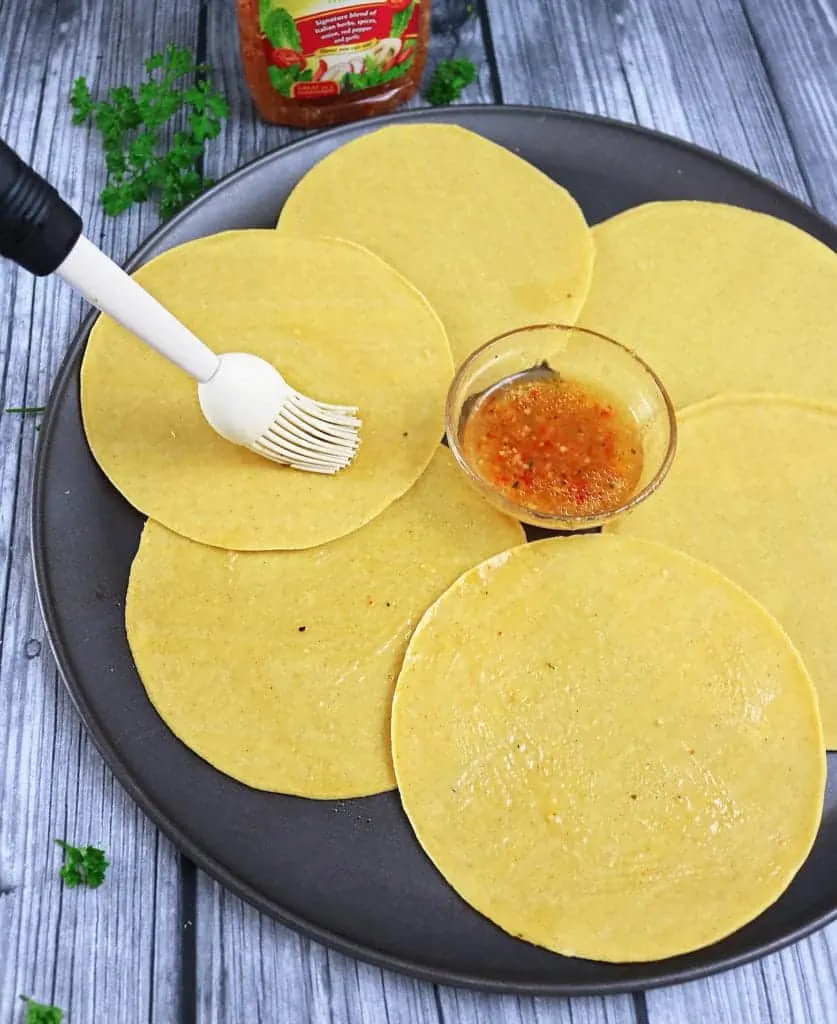 I like pairing Tyson Southwestern Chicken Breast Strips with roasted veggies for me and chickpeas or tofu for my daughter. Recently, we stumbled on the pure joy of eating roasted veggies such as potatoes, broccoli and cauliflower that have been brushed with some Wish-Bone Italian Dressing before being roasted. No other added spices – just Wish-Bone Italian Dressing and a squirt of cooking spray and simple scrumptiousness on a baking sheet!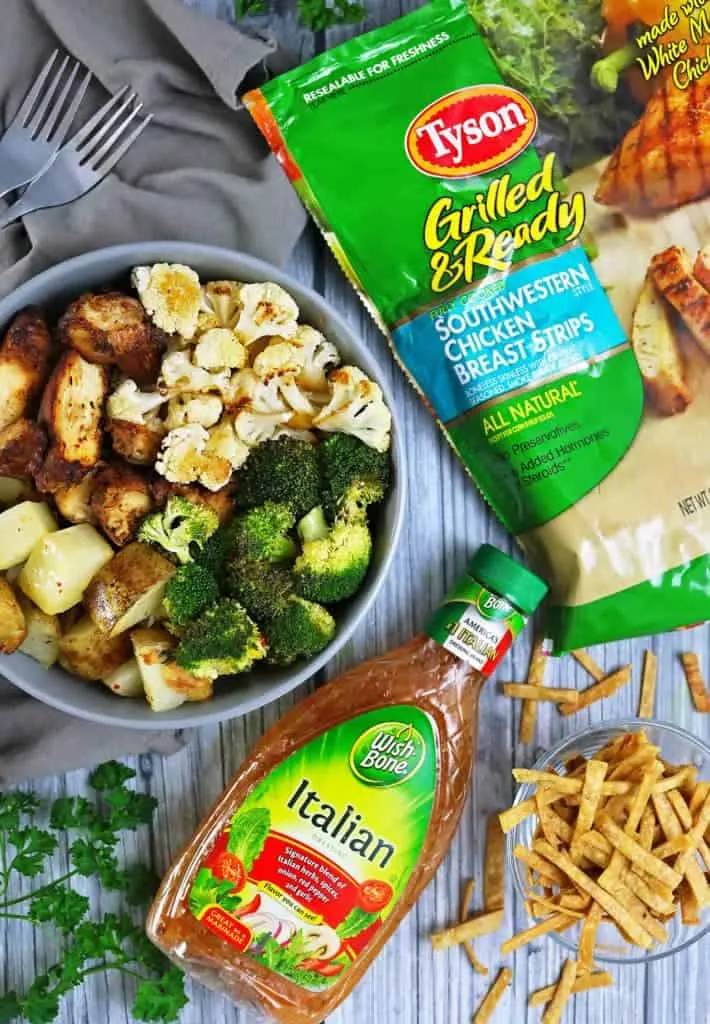 While we were at Kroger recently picking up Tyson chicken and Wish-Bone Italian Dressing, my daughter found some uncooked TortillaLand Corn tortillas in the refrigerator section by the cheese and queso and suggested we bake them up into chips to enjoy with our bowls. But, I figured strips would work better. While we found these TortillaLand Corn tortillas by the cheese and queso, they can often be found in the refrigerator section of the Hispanic Foods aisle at your local Kroger store.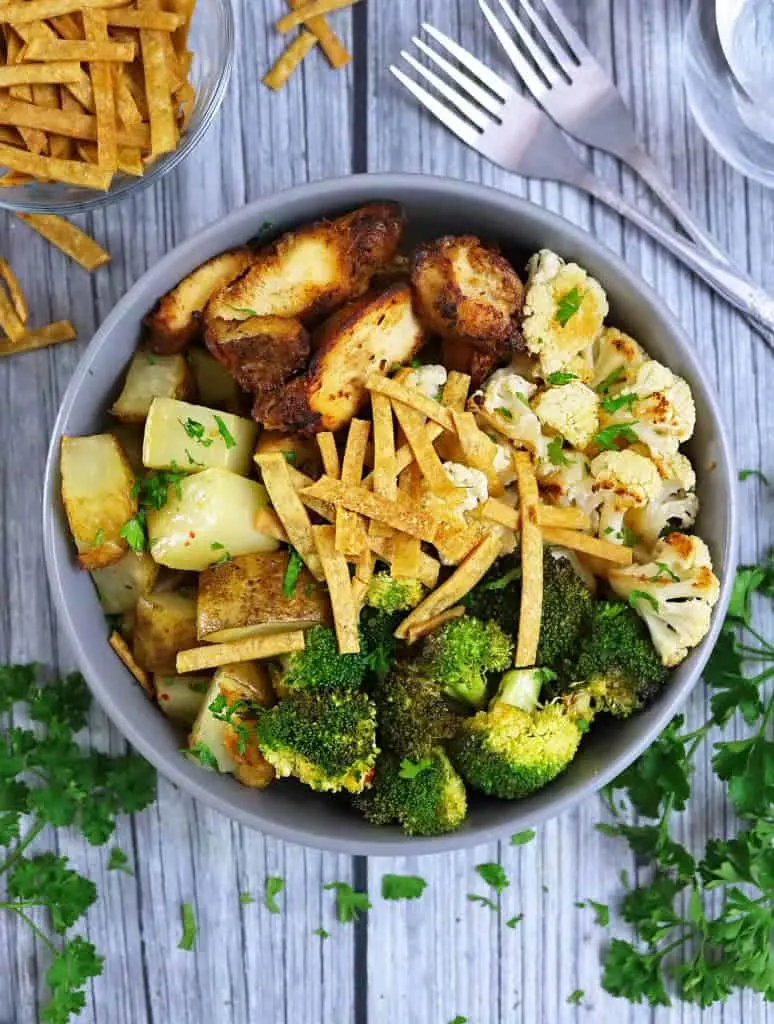 Now, while I enjoyed my Wish-Bone Italian Dressing brushed roasted veggies and Tyson Southwestern Chicken Breast Strips in a buddha bowl, these same ingredients can easily be enjoyed in a cooked TortillaLand tortilla – as a easy, portable, burrito or wrap or even a pizza! Which would be perfect for children or picky eaters who seek variety – don't you think?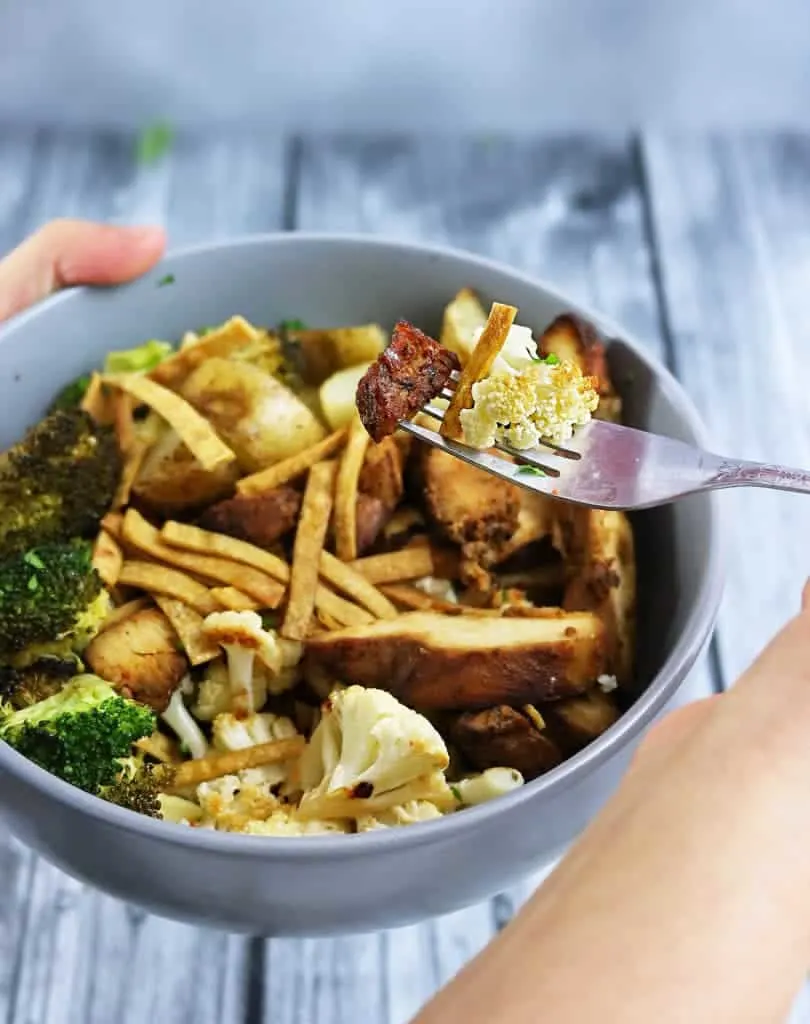 [Tweet "Super-simple, simply-scrumptious, Spicy Roasted Veggie & Chicken Buddha Bowls @TysonFoods, @WishBoneBrand, @TortillaLand #sponsored"]