A refreshing honeydew melon smoothie with a smidge of matcha, cinnamon and lime to jazz up it's natural flavor!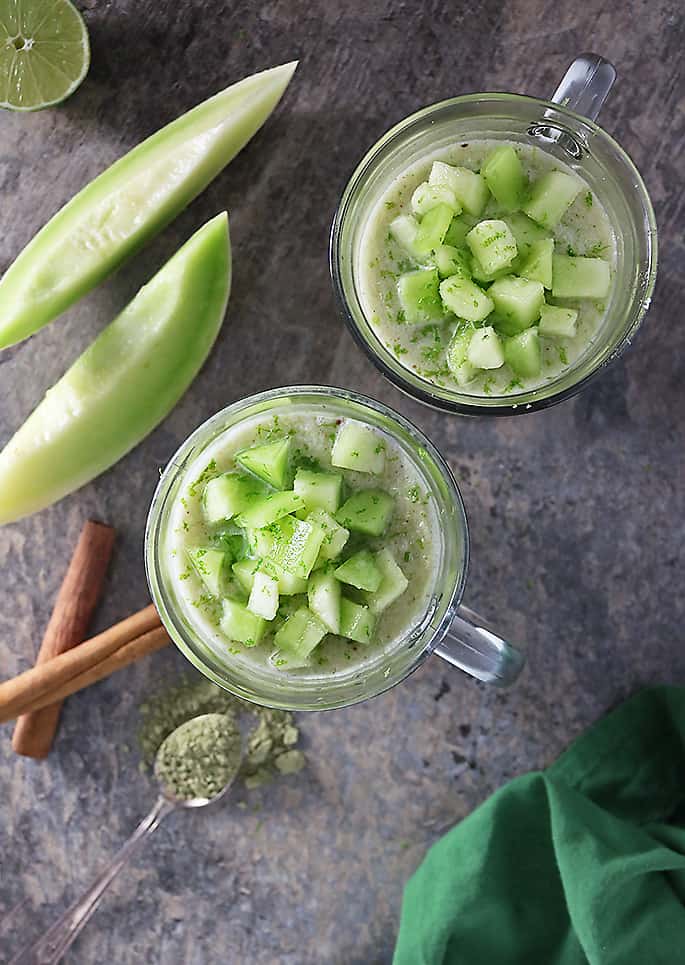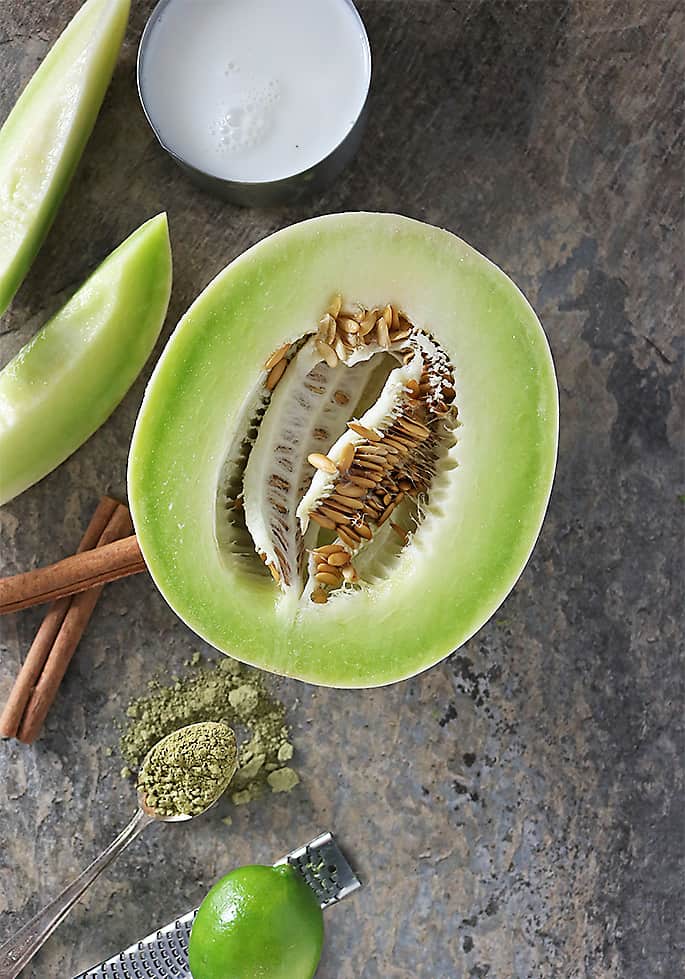 So, when I found myself in my kitchen with yet another unripe honeydew, I skinned it and added the crisp flesh into a blender with some coconut milk, cinnamon, matcha, lime and a squirt of maple syrup. When I think of the resulting smoothie, the only word that comes to mind is joy! My daughter had to outdo me and described this smoothie as blissful joy – but, you get the gist, right?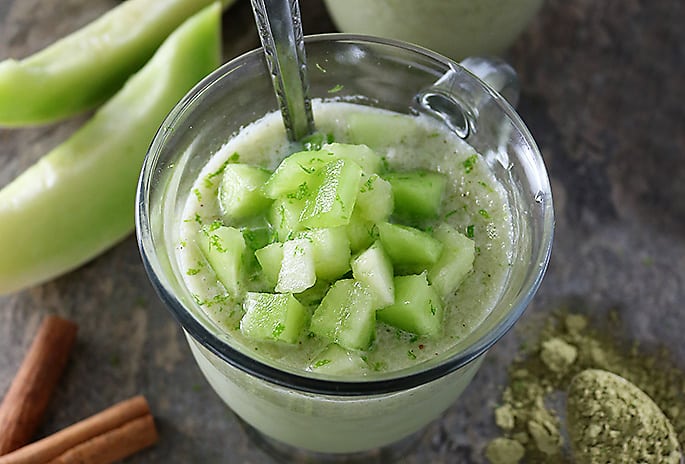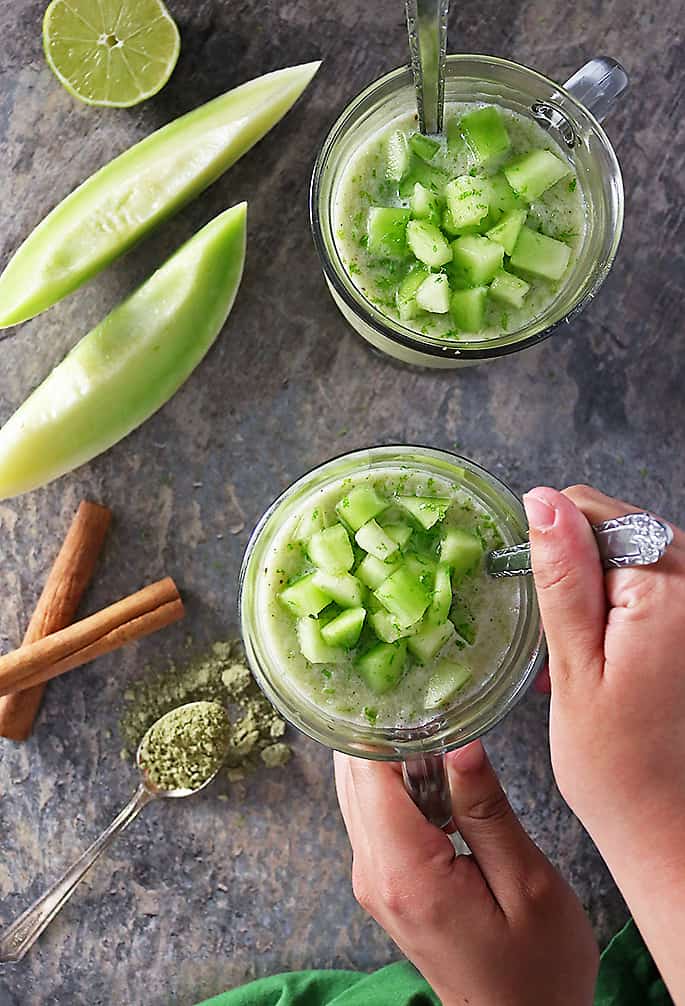 If you happen to fancy this recipe, let me know what you think by leaving a comment and rating below. If you make this recipe, please post a pic on INSTAGRAM -tagging @savoryspin so I can see! For more recipes and ramblings, like us on FACEBOOK and follow along on PINTEREST!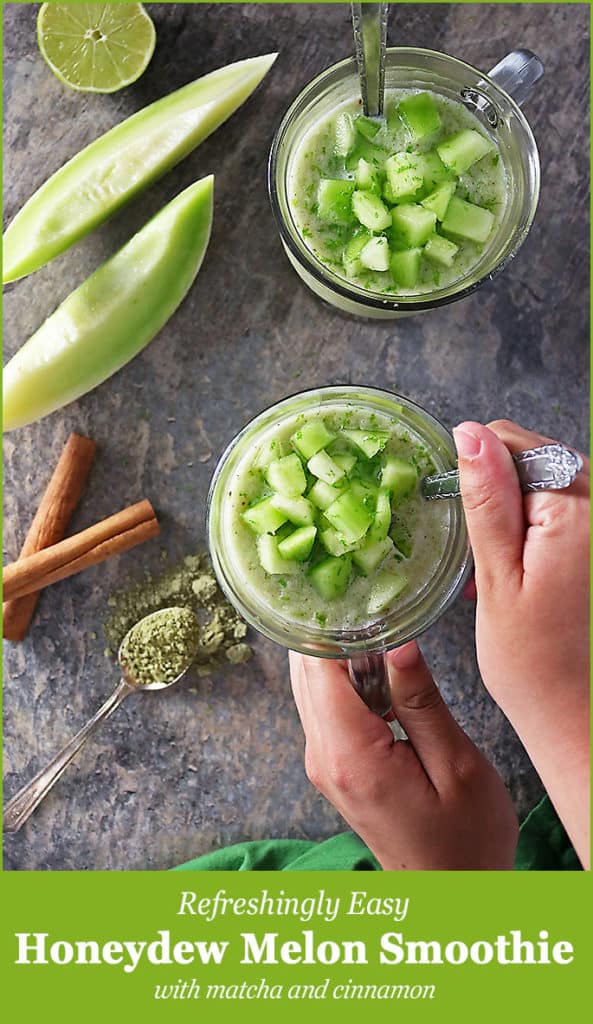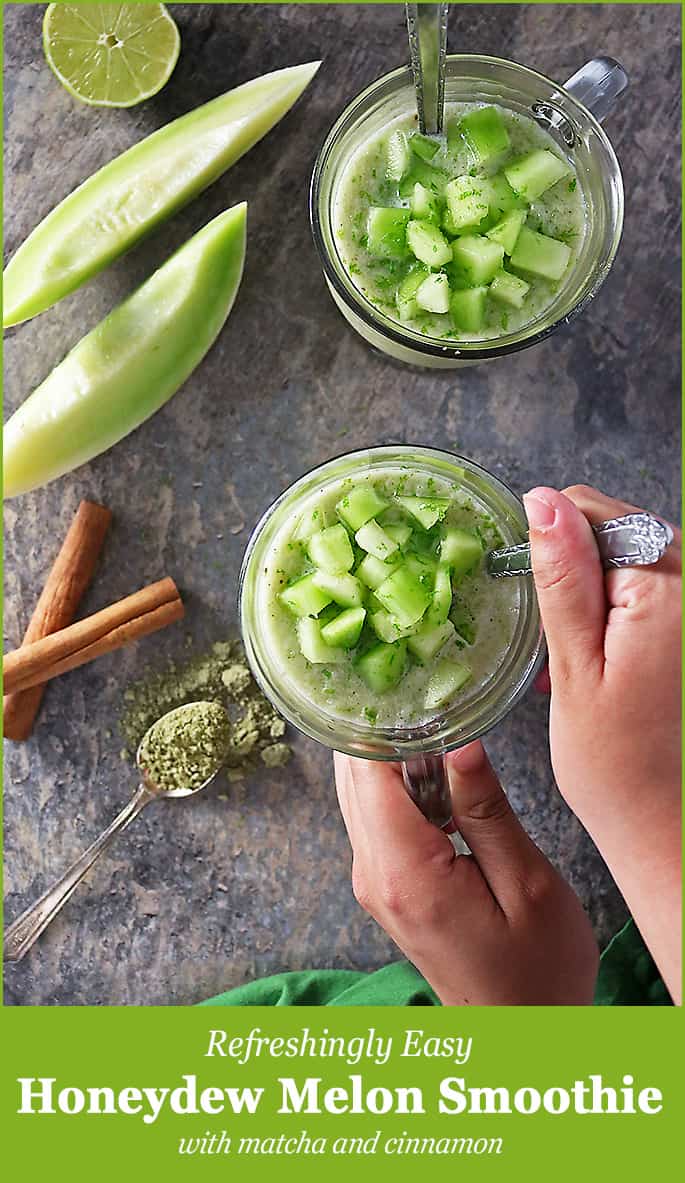 BTW, if you are looking for a burger to enjoy with your Honeydew Melon Smoothie, why not try THIS Beyond Burger, or THIS Salmon Burger, or THIS Beet (that's right, b.e.e.t.) Burger, or THIS Mushroom Lentil Burger?