This shop has been compensated by Collective Bias, Inc. and The Coca-Cola Company. All opinions are mine alone. #DASANISparkling #FlavorContest #CollectiveBias
These portable Spiced Chicken Stuffed Buns make snacking delightful! Filled with aromatic chicken that's sauteed with ginger, garlic, and a plethora of spices, these are wonderful to take along on hikes or road trips!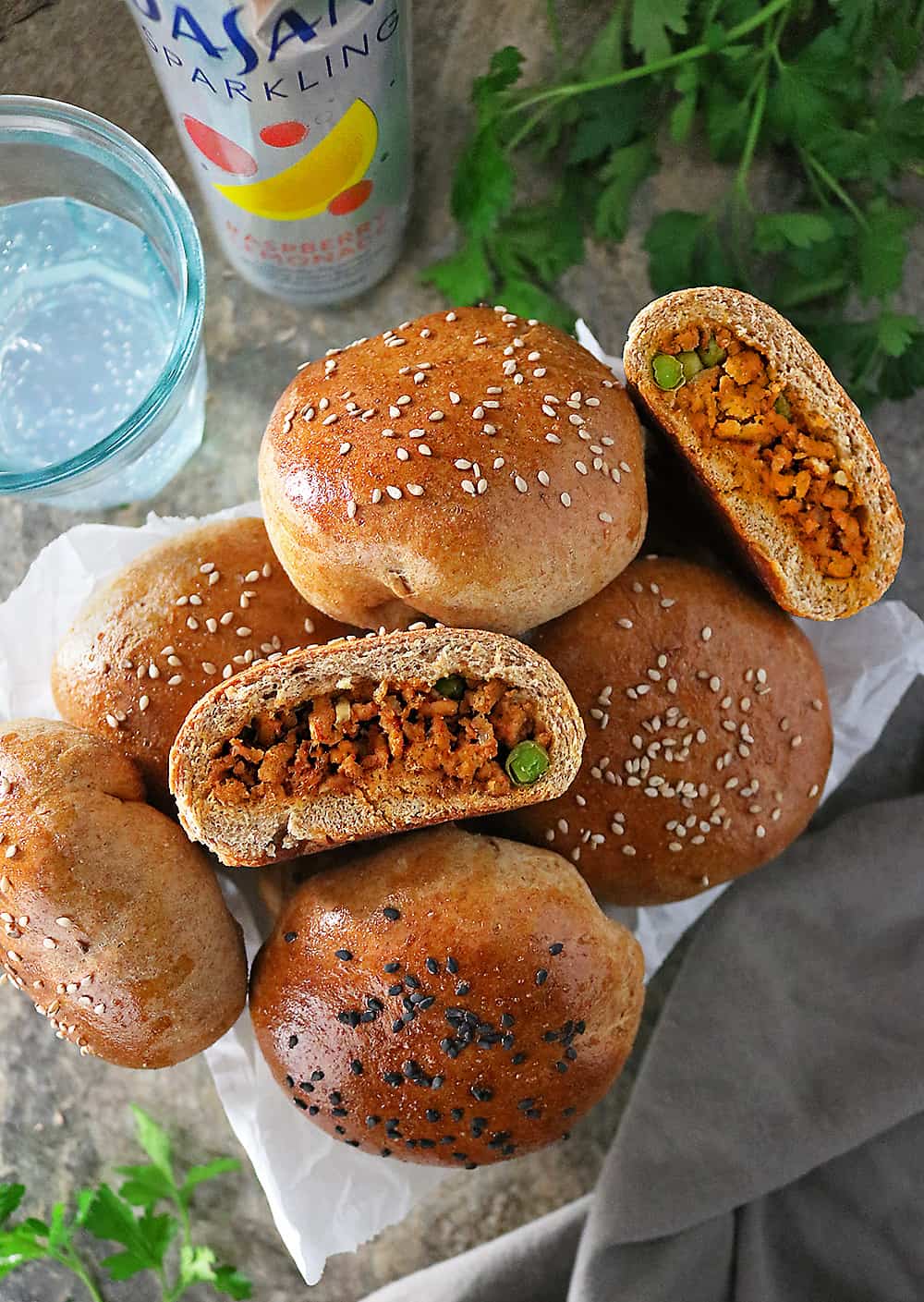 Last week, as my daughter and I were driving down the freeway sipping on our favorite DASANI® Sparkling beverages, we saw someone seemingly parachuting down. We were on a stretch of the freeway without many cars on it, but, the thought that a wind gust might change that persons trajectory left us unsettled…
But, as we got closer, we noticed that he was doing circles as he lost altitude … circles?
Yup… circles… because he was tethered to the ground!
That was the first time I had seen anything like it!
That tethered parachute rider led us to talking about some of our gravity defying bucket list items. My daughter's is tandem skydiving. Mine is a hot air balloon ride.
And… speaking of balloon rides, I probably shouldn't tell y'all about the #FlavorContest DASANI® Sparkling is sponsoring because it might lower my chances of winning!
I kid, I kid!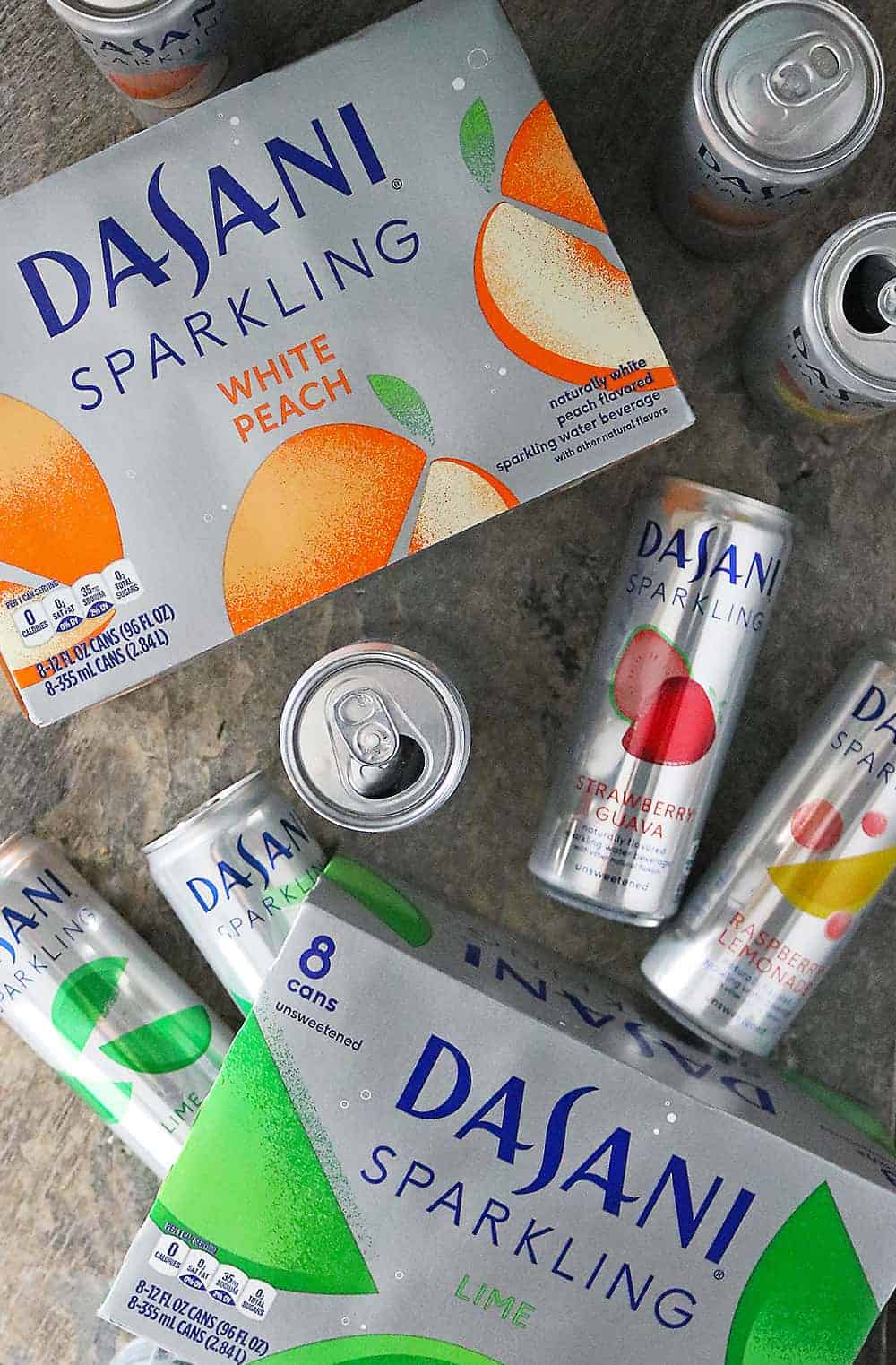 In all seriousness though, DASANI® Sparkling wants to join you on your next adventure. From October 1st through November 15th, you can enter for a chance to WIN an experiential trip to Albuquerque, NM for the 2019 Albuquerque International Hot Air Balloon Festival!
Entering is as easy as 1 and 2.
1- Take a pic of your favorite flavor of DASANI® Sparkling
2- Post it to Instagram or Twitter using #DasaniSparkling AND #FlavorContest
The Grand Prize winner will win a trip to the 2019 Albuquerque International Hot Air Balloon Festival in October 2019 for the winner plus 3 guests! The prize package consists of round trip, coach-class air transportation for 4 from a major airport near the winner's home; 3 nights' accommodations; rental car; 2 Gondola Club passes (2-day passes) to the Festival; a hot air balloon ride for winner and 1 guest; $1,000 spending money; and travel agent services. Doesn't get much better than that! Now go enter for your chance to win!
NO PURCHASE NECESSARY. Legal residents of certain U.S. states and D.C., 18 years or older. Ends 11/15/18.For rules, hashtags, alternate methods of entry, odds, prize and complete details, visit https://bit.ly/2vaka0y. Void in CT, FL, IA, ME, MA, MN, NH, NJ, NY, ND, OK, PA, SD, and VT and where prohibited.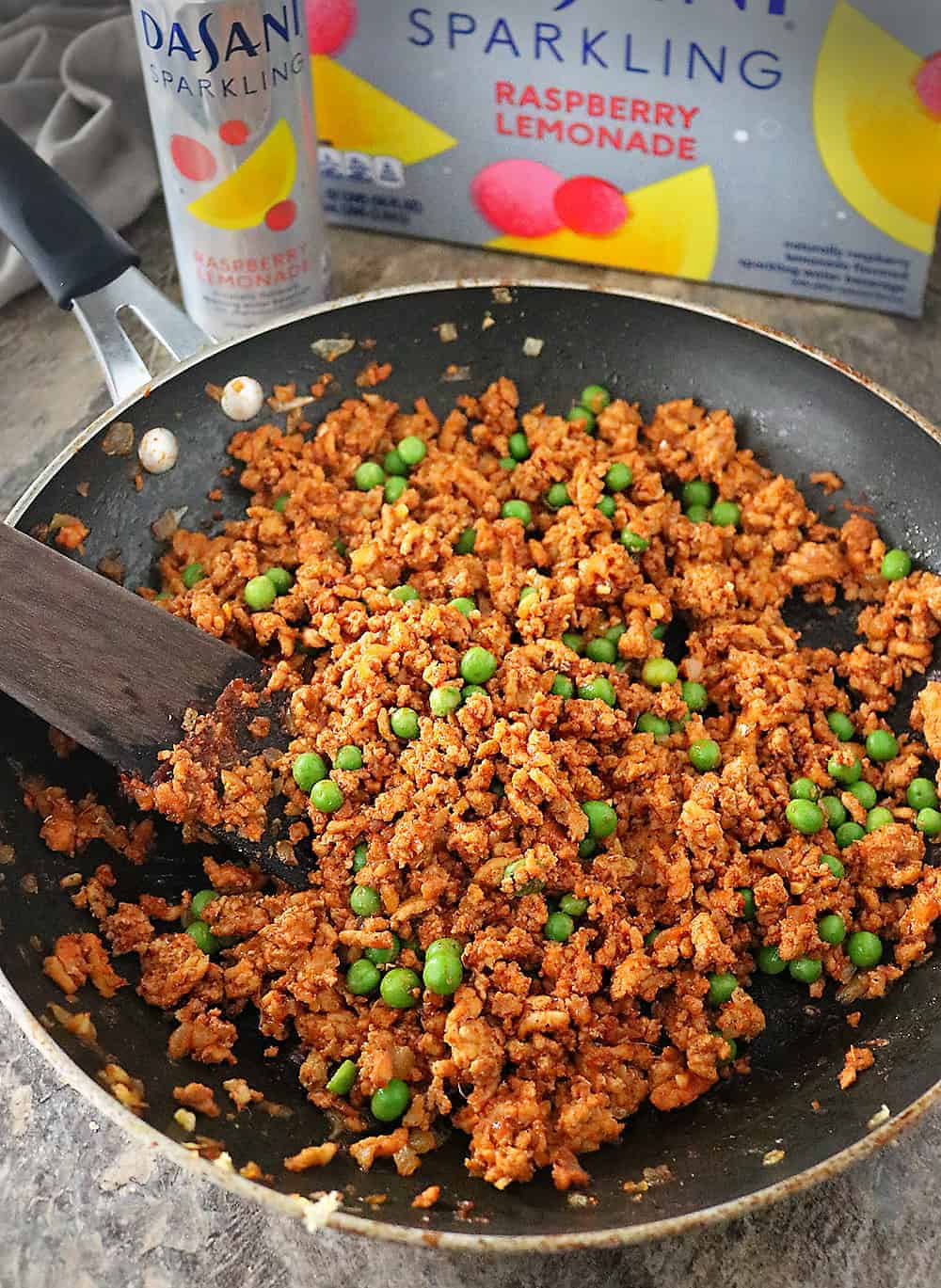 My daughter, always wanting to help me cross off items off my bucket list, Googled balloon rides near us – and, found one that was to take place over the weekend.
It was a tethered balloon ride, but hey, am not picky.
We made plans for our weekend balloon riding adventure, even stopping by our local Kroger to take advantage of their sale and stock up on DASANI® Sparkling! I also made these Spiced Chicken Stuffed Buns for us to snack on during the ride!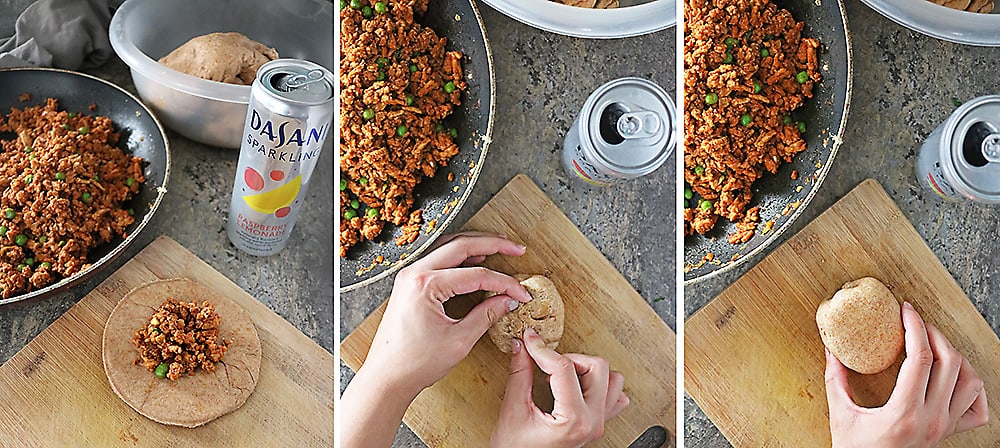 Then the weekend came along…
We ended up going hiking, eating the Spiced Chicken Stuffed Buns we were saving for the hot air balloon ride and then getting lost! The sad part about this is we were at a park we go to frequently!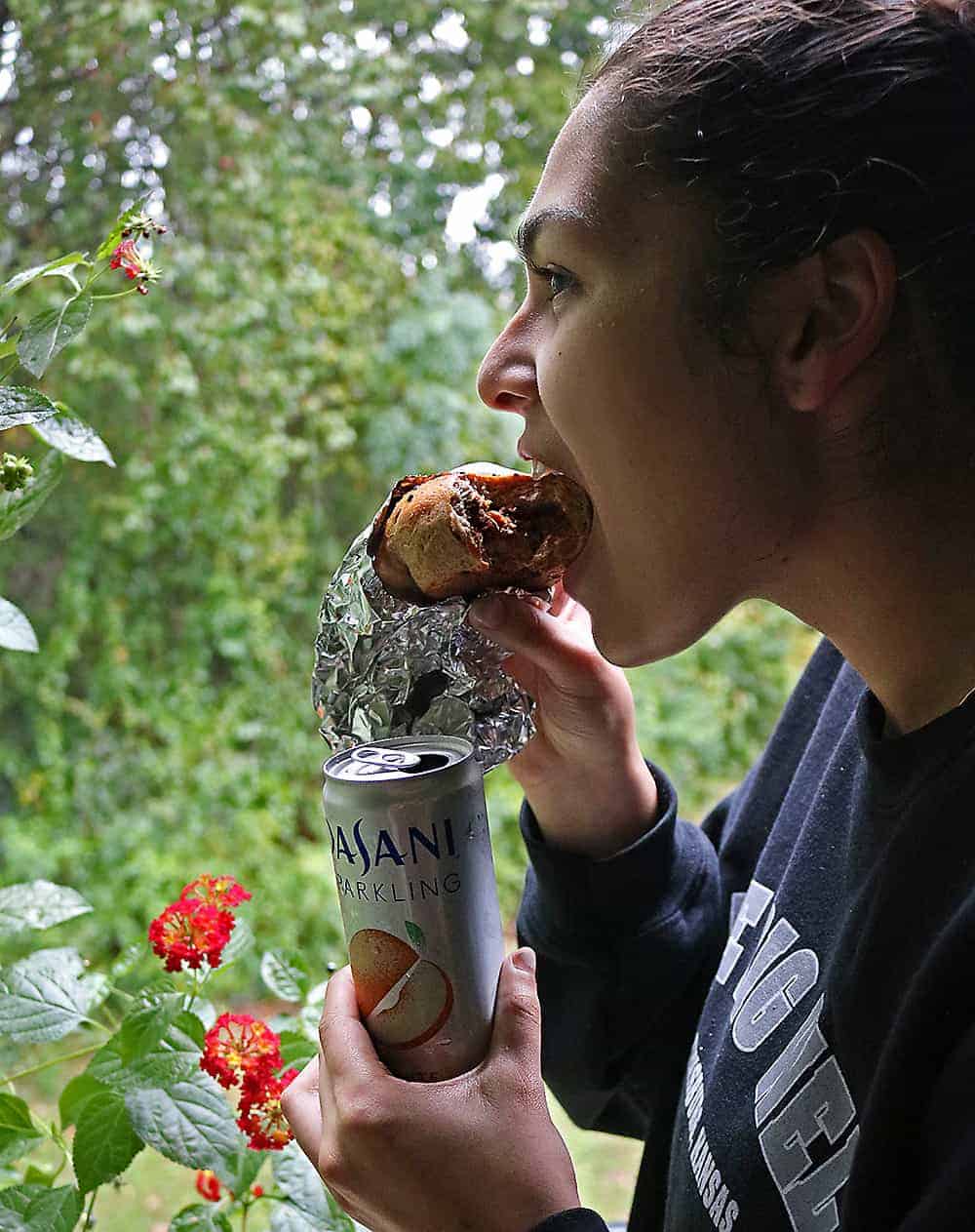 By the time we made our way back to our car, it was too late to catch that tethered balloon ride. Which means all the more reason to enter the DASANI® Sparkling contest to try and win a trip to the 2019 Albuquerque International Hot Air Balloon Festival! If you think the odds are in your favor, don't forget to enter the DASANI® Sparkling contest before November 15th!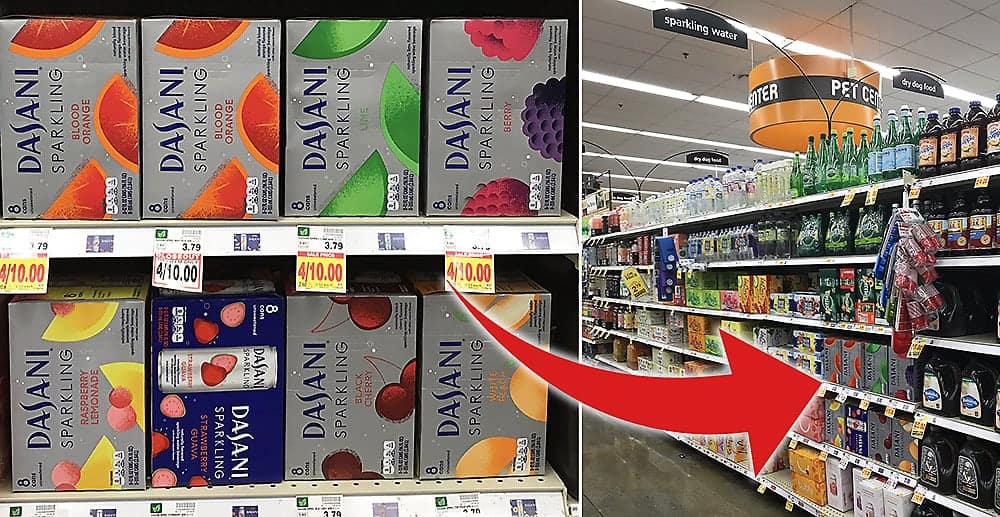 If you are looking to stock up on your favorite flavor or three of DASANI® Sparkling, check this link to find a Kroger or Kroger banner store near you that has your favorite DASANI® Sparkling readily available!
Now, a little tidbit on these Spiced Chicken Stuffed Buns. During my younger years in Sri Lanka, all my aunts and uncles had their favorite stuffed bun recipe. Meat and veggie stuffed buns are big in Sri Lanka – kind of like sandwiches are here. back then, while I immensely enjoyed those little handheld, stuffed buns, I was always befuddled as to how the stuffing got into the bun.
But, live and learn – right?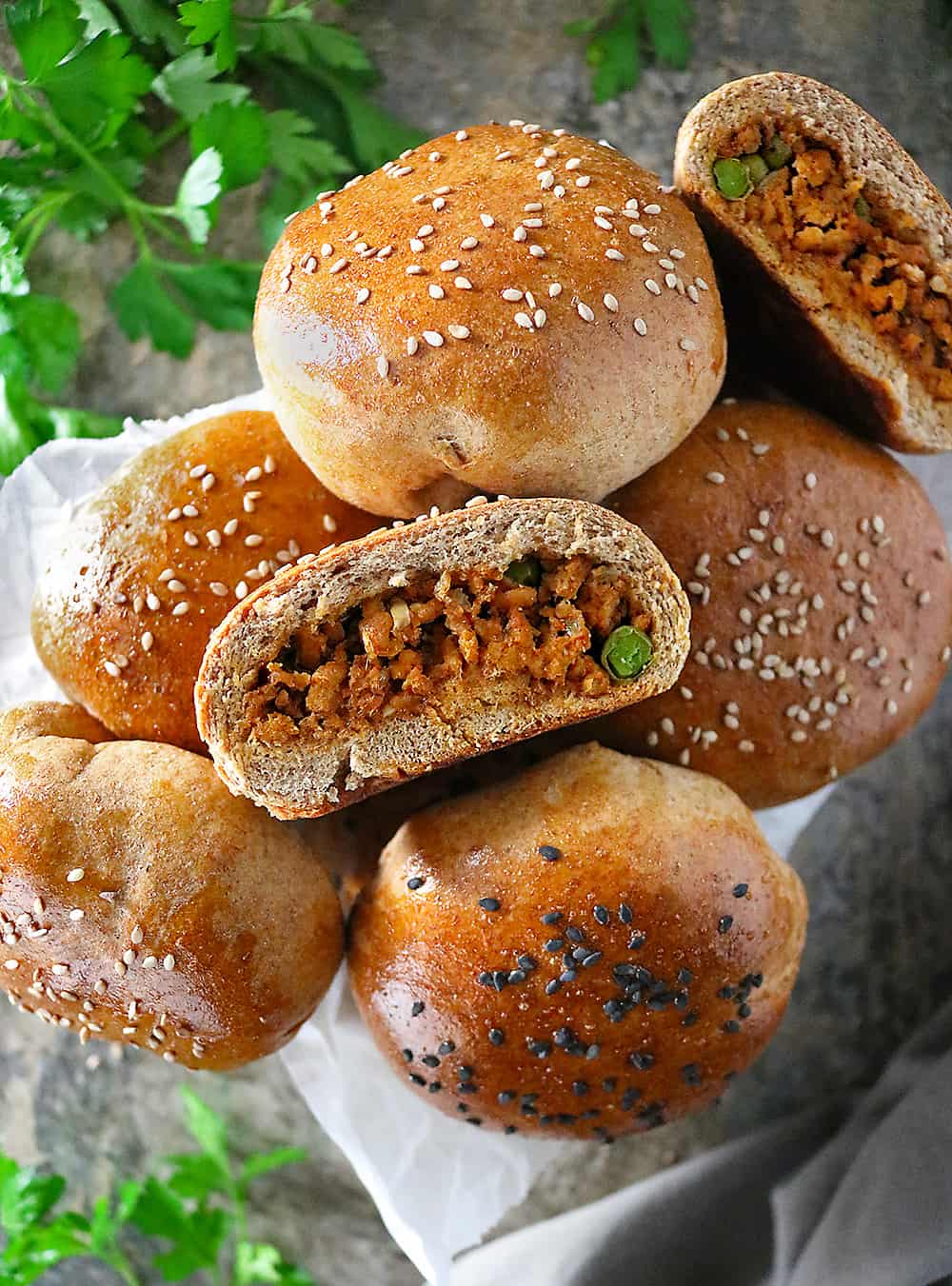 Nowadays, I make my own version of stuffed buns from time to time. Most times I use store bought flaky biscuit dough as the "bun" part. But this time around, I figured I'd break out the yeast and whole wheat and make a whole wheat bun from scratch.
I stuffed the whole wheat bun with ground chicken that was sauteed with onions, ginger, garlic, smoked paprika, coriander, turmeric, cumin and peas. These Spiced Chicken Stuffed Buns are so portable and make a delicious snack after a hike or even on a balloon ride – especially when paired with my favorite DASANI® Sparkling beverage!