This Eggplant Poblano Pepper Curry is such an easy curry to make and such a hearty one to enjoy with rice or naan or pita bread to sop every last bit up.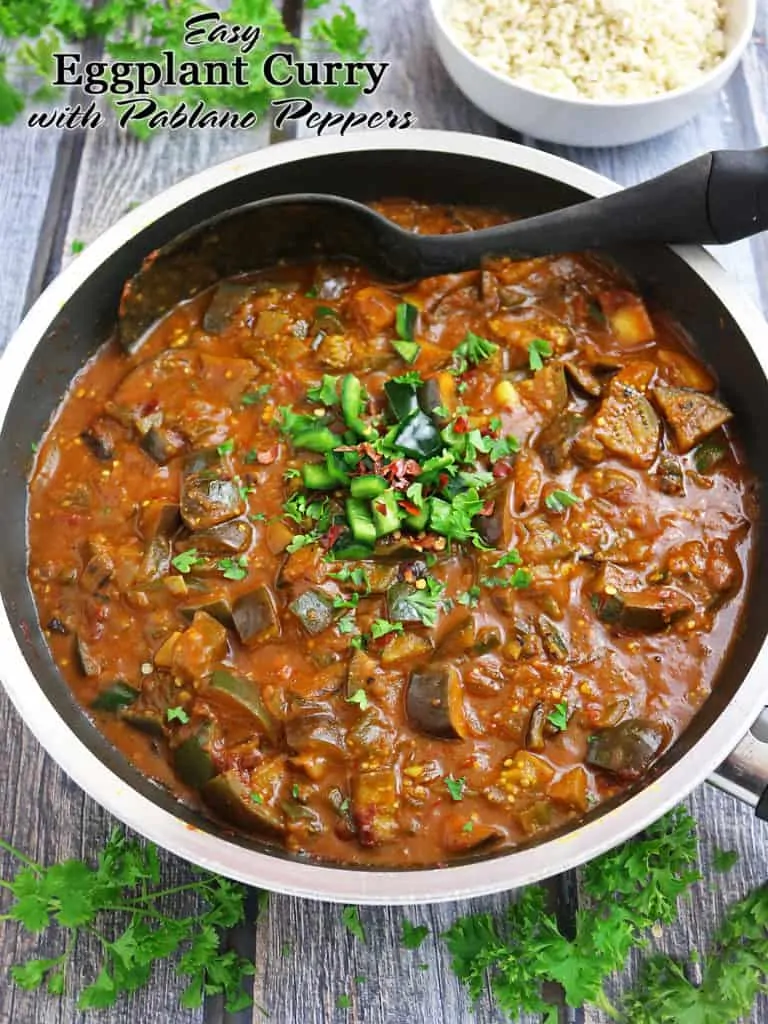 This summer, my daughter and I have been doing quite a bit of hiking. So when the 4th of July dawned, well, we figured we'd just continue this hiking streak and hike up to Brasstown Bald – something we hadn't done before.
Brasstown Bald is a little short of a 2-hour drive from our doorstep and is said to be the highest point in Georgia with some magnificent 360-degree views from the summit.
Brasstown Bald can be reached either by car and a short hike or several longer trails, ranging anywhere from 7 miles to 12 miles roundtrip. My daughter and I decided to take the Jack Knobbs Trail to the summit – which was said to be about a 10.5-mile hike from the parking spot to the summit and back to the parking spot.
My daughter reminded me to check the weather before we headed off – and I did, or I thought I had. You see, I didn't realize (till we were hiking up) that I had checked the weather for the area we live in and not for the area around the mountain that was not only 2 hours away but also 4784 feet higher than where we were!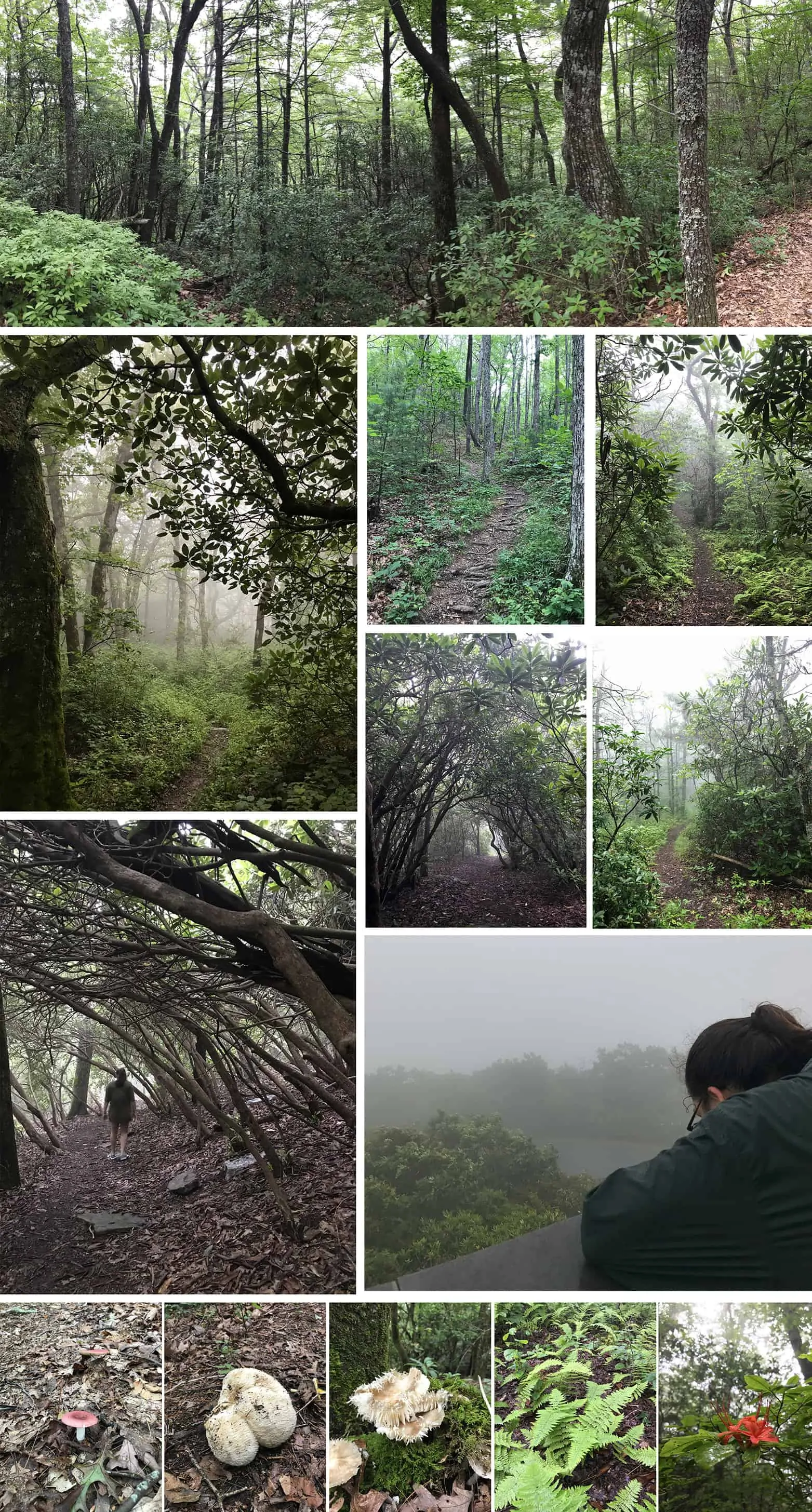 As we began our hike, it began to drizzle, but we decided to plow through. Of course, as we went further and further and didn't run into a single other person, we started to realize that maybe we were the only ill-prepared nincompoops on the hill but decided to make the most of it.
The forest around the summit that we hiked through was filled with all kinds of mushrooms and differing areas of vegetation. Root-filled, uphill areas with a thick veil of trees led into fern-filled, open areas with almost fantasy-like views. Alas, when we got to the top – we were met with fog – thick fog!
And, I was a bit bummed that my lack of prep would hinder my daughter from feasting her eyes on those magnificent views she had Googled. But, then she mentioned that she had more fun hiking up and down – and I was reminded (yet again) that my kid is pretty cool and sometimes there is more fun in the journey than the actual destination.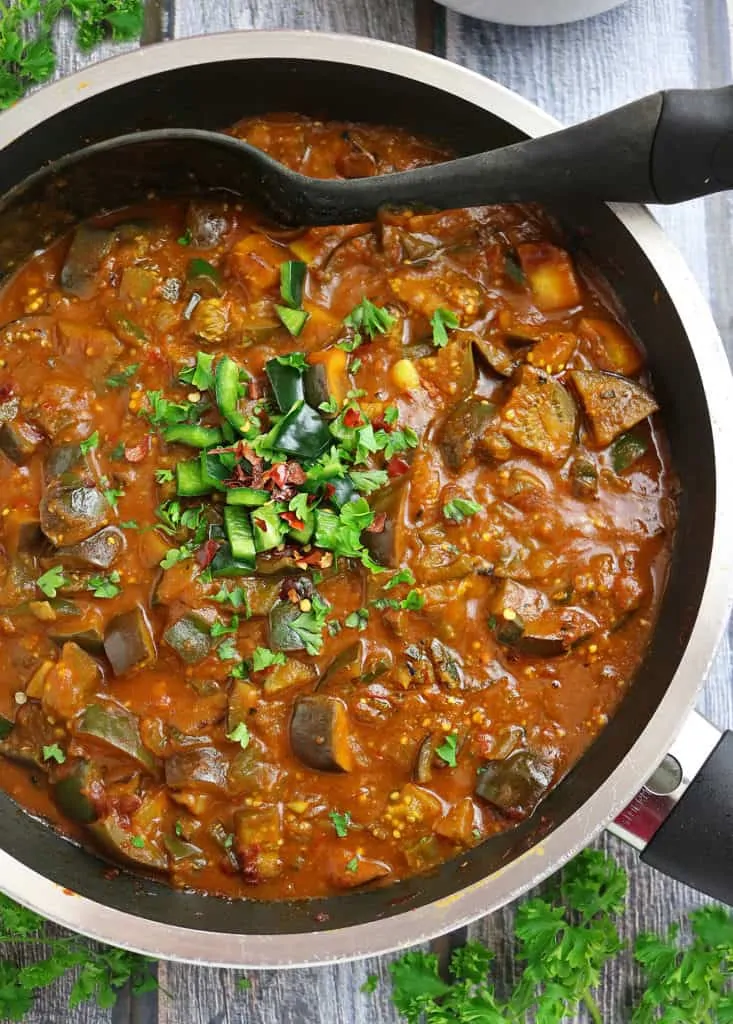 Now, if you are wondering what our hike has to do with this curry, I'm sorry to say, not a darn thing. I was hoping to share some of the pictures from our hike and figured I would do so in this post.
As y'all might have read in earlier posts, that day, when we got back from our hike, we found out about my daughter's friends accident and headed to the hospital.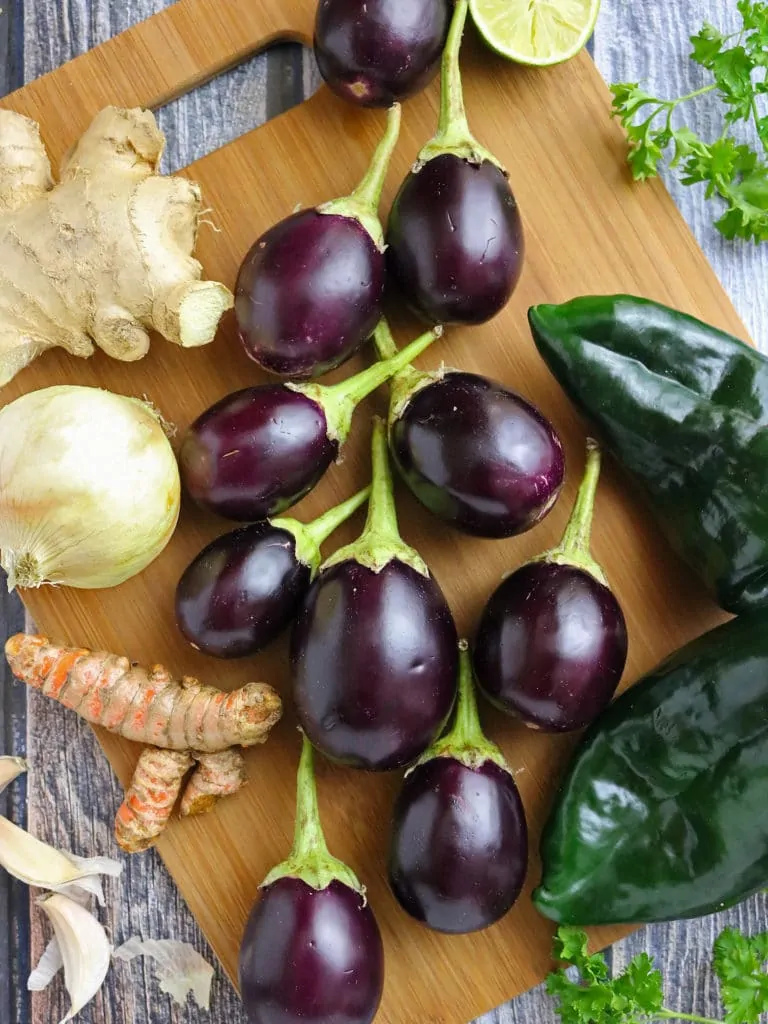 But, I had bought some Indian Eggplant, some poblano peppers, and some fresh turmeric root the weekend before. So, the day after our hike, I decided to pull this curry together. This curry turned out better than I was expecting. Eggplant curries are hit or miss for me – sometimes I cook the eggplant too much, other times, too little.
Sometimes, the spices are just off – but this time (like that third bowl of porridge Goldilocks had) everything fell into place just right and so I had to share!