This shop has been compensated by Collective Bias, Inc. and its advertiser.
All opinions are mine alone. #SmithfieldCares #CollectiveBias
Pumpkin takes a savory turn in these tender and juicy, Pumpkin Curried Pork Chops with a hint of paprika and caramelized onion!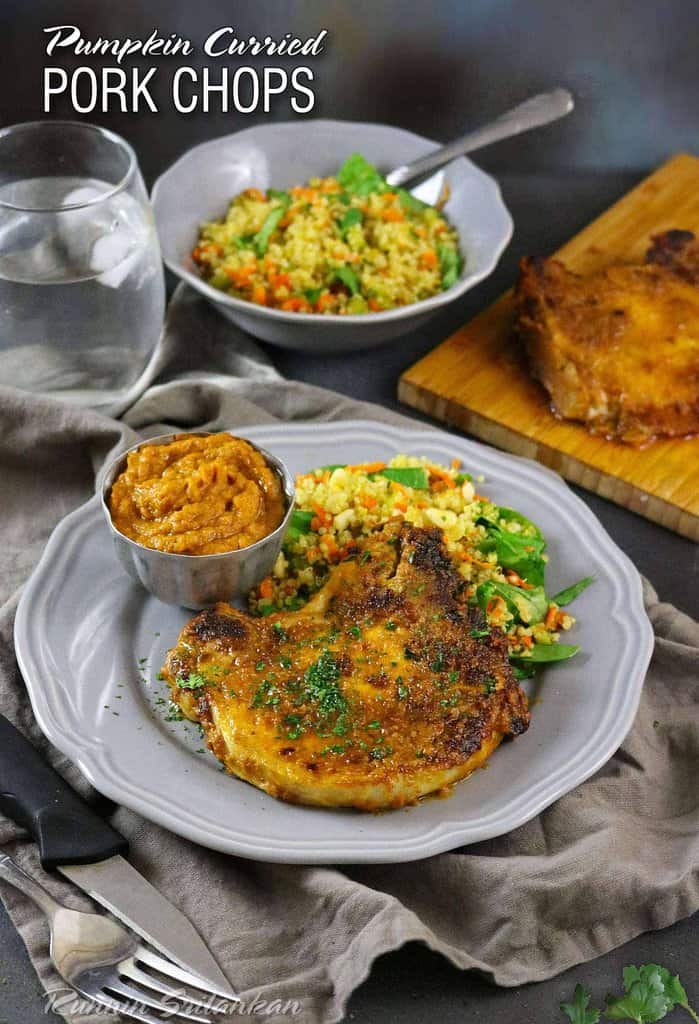 In my early years as a mom, I used to think that the quote "it takes a village to raise a child" was total malarky. Even friends told me that Kelly Clarkston must have based the first paragraph of her hit Miss Independent on moi! Even though I relied on my sister's help on the weekends, the rest of the time I was too proud to ask for help from anyone else.
But, then one evening, fate intervened. It was a Friday evening, and I had just trudged down the steps to our home with my daughter in my arms and my sister leading the way. Back then, my sister was attending college here in Georgia and would often spend her weekends with us and this was one of those weekends. She had the key to my home in her hands and opened the front door, and sarcastically remarked, "Sash, you didn't have to clean up for me." Now, I totally didn't get her glint of sarcasm and as I was about to walk in behind her, I exclaimed "first time for everythi…" and stopped short…
Cushions were everywhere…
Books were strewn off the bookshelf…
My daughter's toy box was upturned…
And, our TV was gone…
There are times when my memory is a bit foggy, but this was definitely not how I remember leaving my home that morning.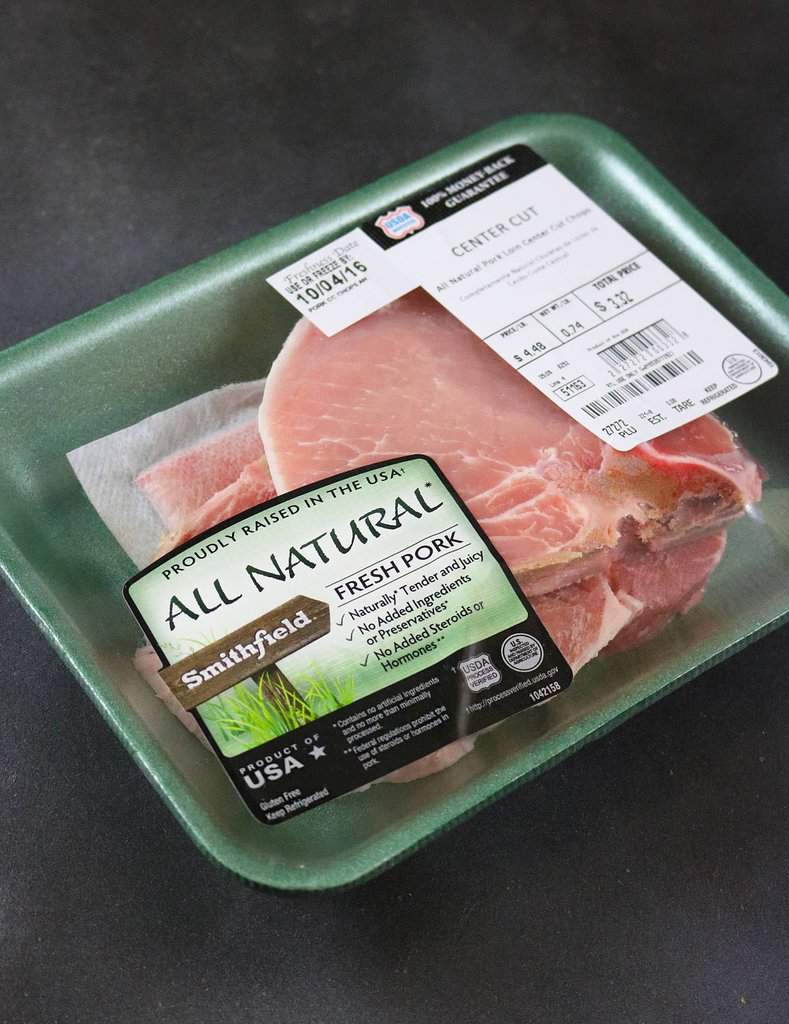 As we both realized that whoever did this might still be in there, we quickly walked out and dialed 911. The cops arrived on the scene in seconds and took over while I lost control. I had tried to put a smile on my face through a tough divorce and custody battle and that break-in was just too much for me to handle. Seeing our stuff thrown around and rifled through by a stranger (or strangers), feeling so vulnerable, so exposed, took its toll. And for the first time in a long time, I wept – in public. But, before even a tear could hit my daughter's head, a kind cop grabbed her out of my arms while another appeared beside me and tried to console me. Through my tears, I saw the cop take my daughter into his car, sit her on his lap and let her go crazy hitting the buttons on the dashboard of his car.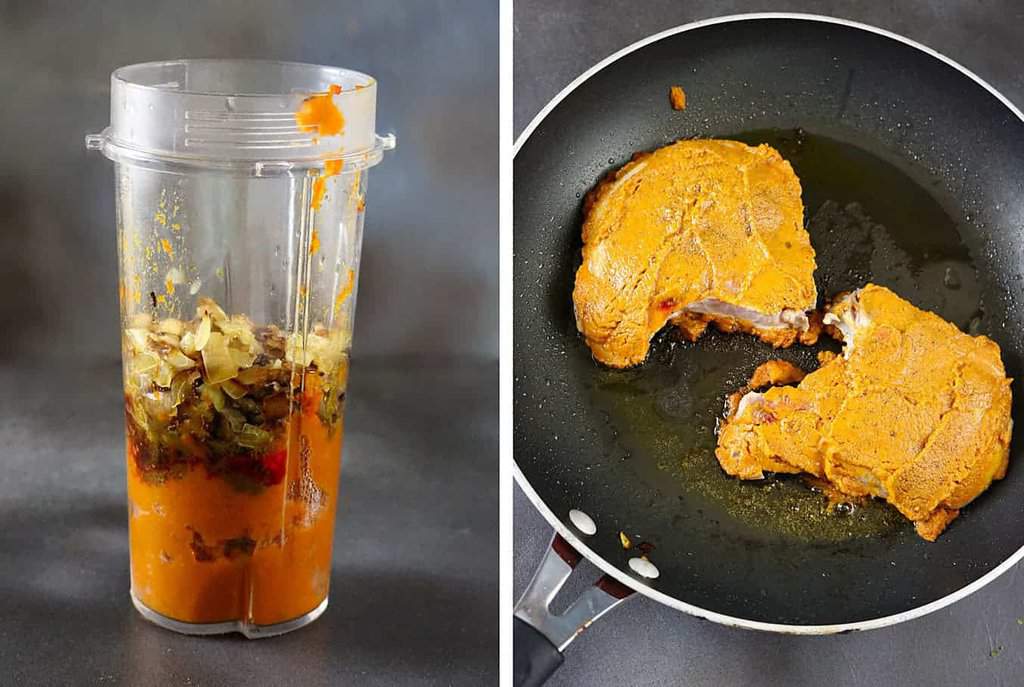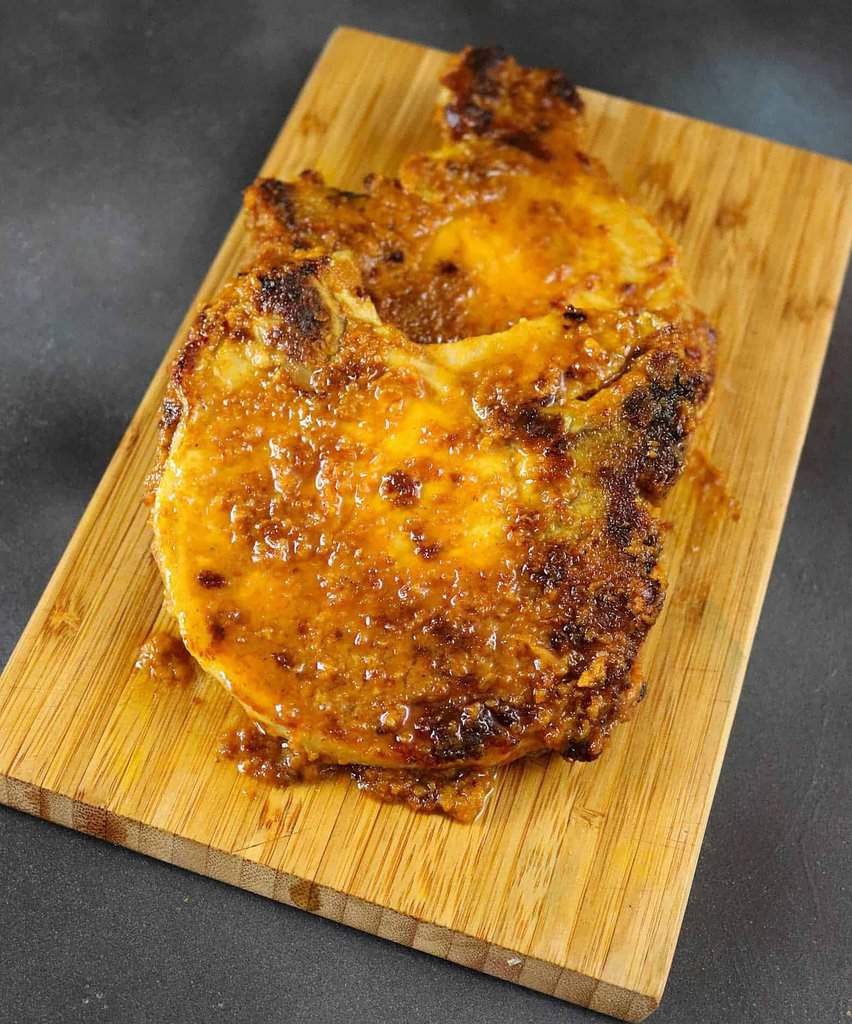 And seeing her grinning face as she realized her chubby little hands were the reason behind the pulsating lights and blaring sirens, sure put things in perspective for me. I will never forget the kindness those cops showed us that night. We only had a camera and tv stolen; things that could easily be replaced. But they seemed to realize that this break-in was so much more than a couple of things being taken and stayed with us till I decided to take a friend up on her offer to spend the evening at her place, even helping us pick up a few of our things after they had dusted for prints.
Now you might be wondering what this story has to do with Pumpkin Curried Smithfield All Natural Bone-in Pork Chops, well, Smithfield is currently running #SmithfieldCares Sweepstakes. With over $9,000 in prizing don't miss your chance to nominate someone in your community who deserves recognition for embracing compassion, care, and commitment.
NOTE: Smithfield will award prizes to local heroes.
#SmithfieldCaresSweepstakes
Whenever I am at my neighborhood Walmart doing my weekend shopping, I make sure I pick up a pack or two of Smithfield All Natural Bone-in Pork Chops to keep on hand as they are easy and versatile enough for a quick weeknight dinner or an elaborate weekend meal. Smithfield All Natural Pork does not contain any added steroids, hormones or artificial ingredients and is proudly raised in the USA by Smithfield farm families.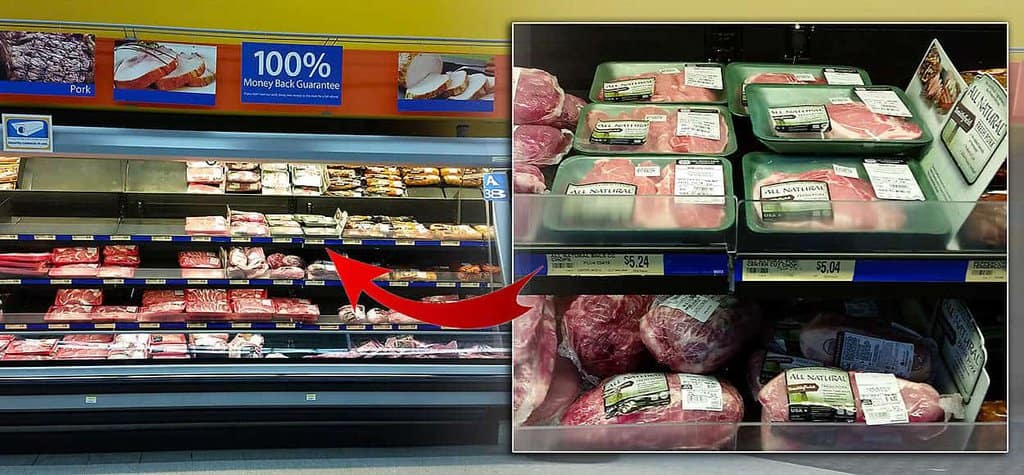 By the way, You can Save $1.00 on any Smithfield All Natural Pork variety (while supplies last) with this Ibotta offer.

These Pumpkin Curried Pork Chops were so tender and juicy and ready in less than 30 minutes. Sauteeing the onions till they barely caramelize before using them to whip up this Pumpkin Curried sauce is key to unleashing a ton of flavor on these Smithfield All Natural Bone-in Pork Chops. My daughter and I enjoyed our Pumpkin Curried Pork Chops with a side of veggie quinoa with pine nuts.
*If you love your pork medium rare, you should cook it to an internal temperature of 145 degrees (followed by a three-minute rest). If you like your pork a little more done, you can cook them to an internal temperature of 160 degrees.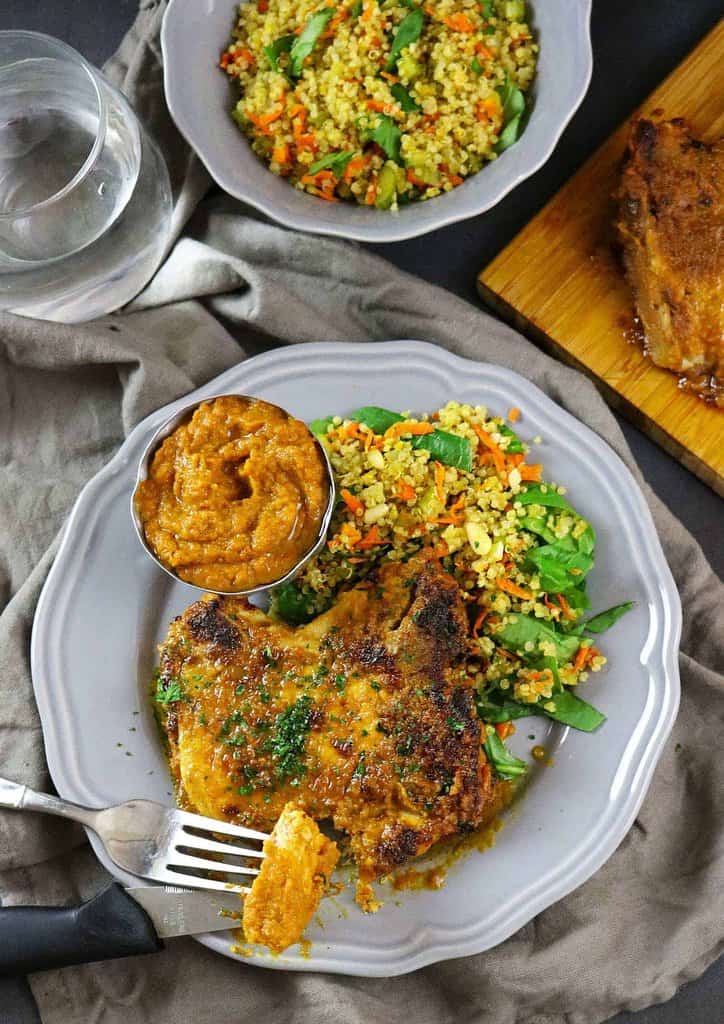 While it took me two years to realize that it sometimes takes a village to raise a child, it will only take you 30 minutes to whip up these flavor-packed, tender and juicy, Pumpkin Curried Pork Chops tonight – so hurry down to your Walmart and get cooking!
For other recipe ideas and information, make sure to follow Smithfield All Natural Pork on
Facebook • Twitter • Pinterest