Messaging below is intended for ages 21+ and is intended to be enjoyed responsibly, in moderation:
I've partnered with Honest Cooking and Cavit to bring y'all this meal of Spiced Lime Shrimp And Turmeric Cauliflower Rice. All opinions here are mine alone.
#LoveItShareIt #NationalPinotGrigioDay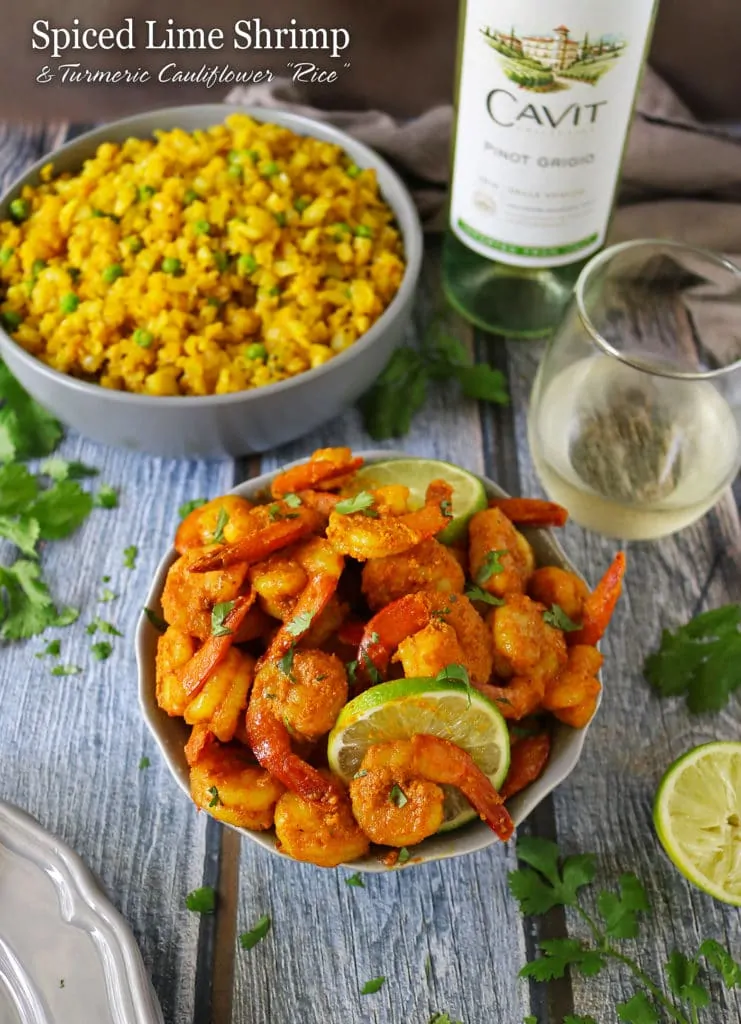 The month of May has been a hectic one over here in our home and I've been skimping on sleep to make sure everything gets done. Yes, I know, it's not the smartest choice. Especially since these days I find myself yearning for it like I used to yearn for chocolate. Who am I right?!
The other day when I was driving around, I turned on a talk radio station as, sometimes, listening to voices (on the radio) keep me more alert than music does. And, I heard two radio personalities going on about their preferences when it came to working out. One of them was talking about some sort of 21-day plan where they got workouts and meal plans emailed to them for every one of the 21 days. And the other one got excited about a new exercise fad taking the UK by storm called Napercise!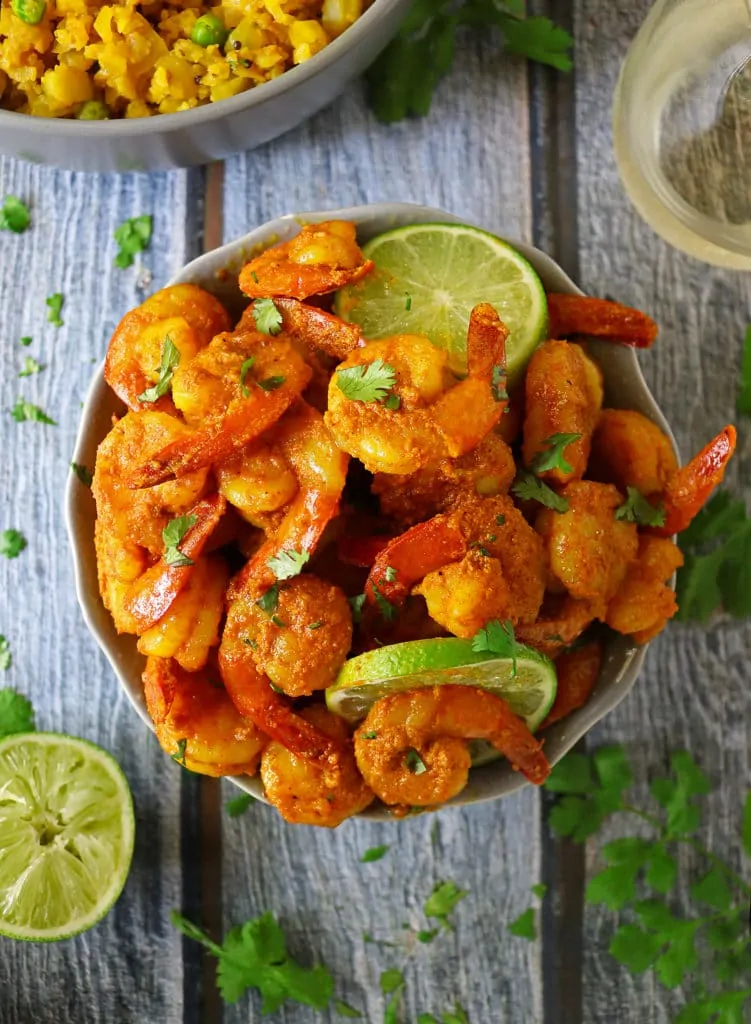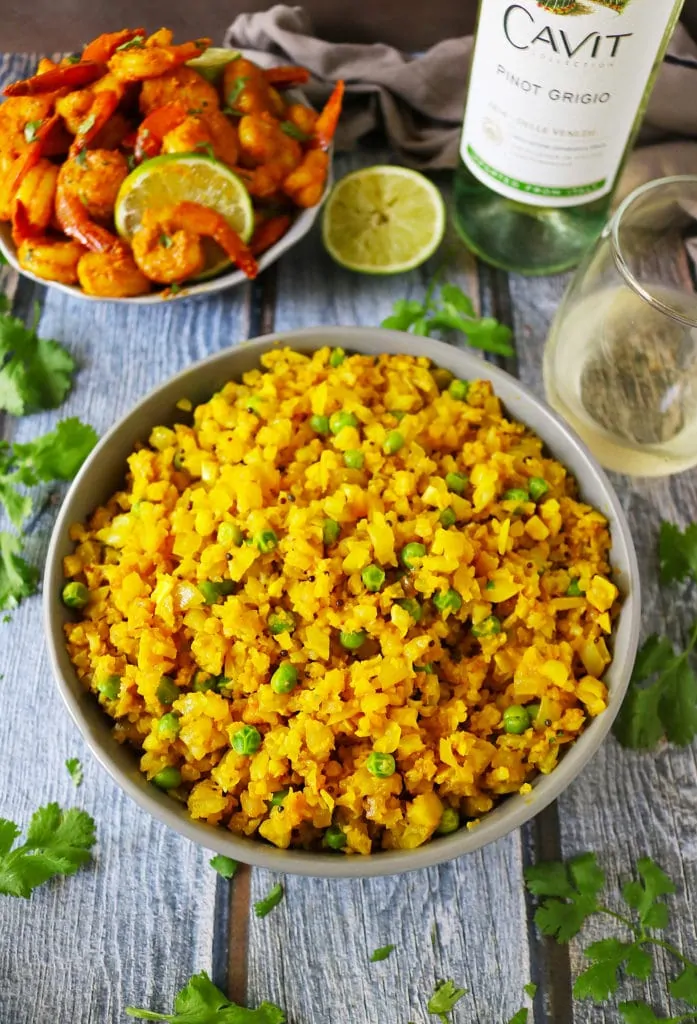 Of course I had to skip my nap when I got home and Google it – and y'all – it's a real thing! Apparently, a certain premier workout space in the UK offers participants a 1 hour Napercise class in which they stretch for 15 minutes and nap for 45 minutes. Did y'all know about this?
During these days of large-batch breakfast bars and quickie dinners like this Spiced Lime Shrimp And Turmeric Cauliflower Rice, I gotta admit, if Napercise happened here in Atlanta – I just might have to check it out… for research purposes, of course!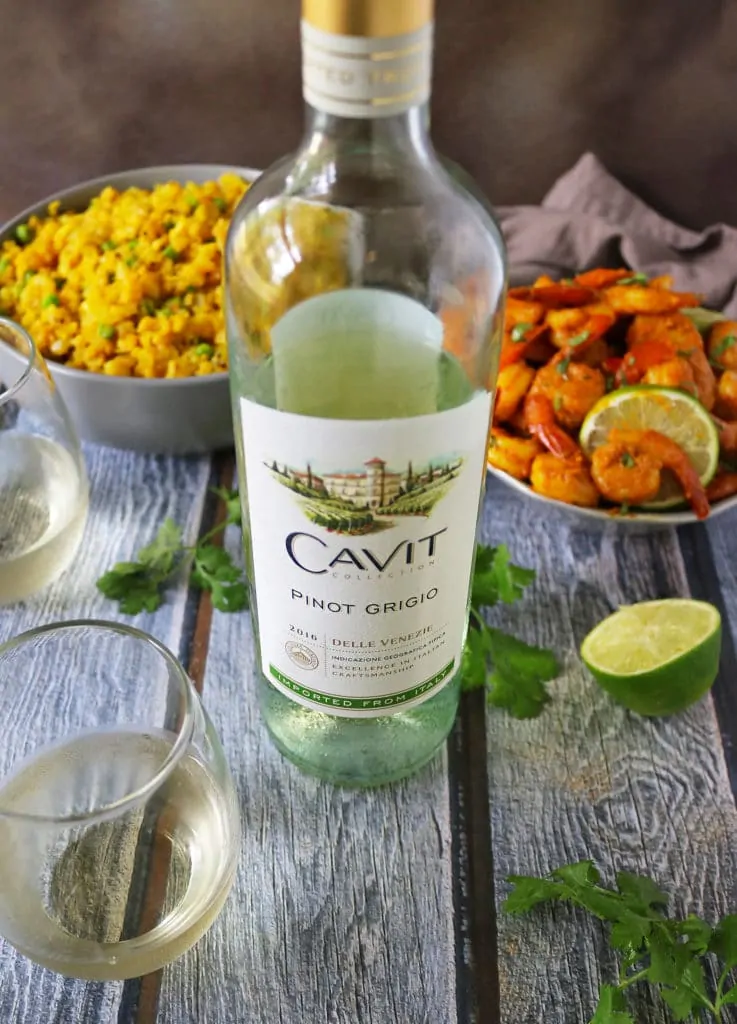 Speaking of this meal of Spiced Lime Shrimp And Turmeric Cauliflower Rice, this meal comes together super quick – within 15 to 20 minutes, with prep!
I prepped the curry base of coconut milk, turmeric, coriander, cumin, and smoked paprika before dropping in the shrimp and letting it cook for about 4-5 minutes and finishing it off with lime juice. As I had picked up some packages of already "riced" cauliflower from the grocery store, I simply sauteed the cauliflower rice with some onion, garlic, turmeric, mustard seeds and peas for about 8 minutes. This Spiced Lime Shrimp And Turmeric Cauliflower Rice pair so well with a chilled glass of Cavit Pinot Grigio.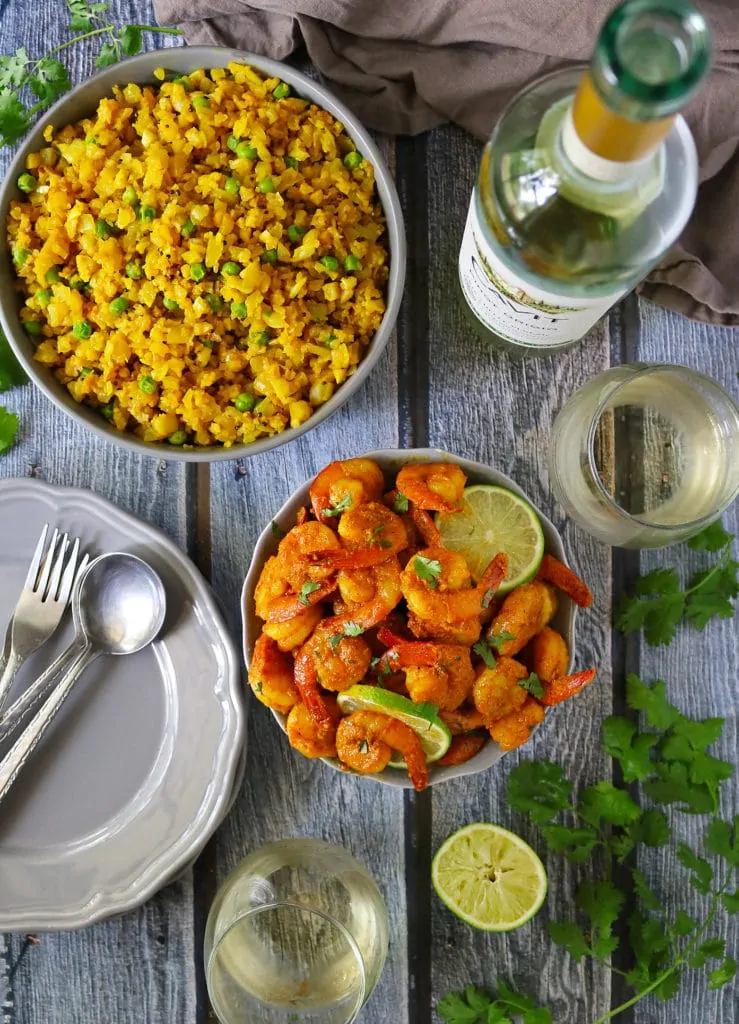 [Tweet "#21andup Spiced Lime Shrimp & Turmeric Cauliflower Rice #ad #LoveItShareIt #NationalPinotGrigioDay @CavitWines"]


Hailing from northern Italy, Cavit wines are crafted with quality, honoring their region. Cavit first introduced Pinot Grigio into the United States back in 1977 and is introducing National Pinot Grigio Day to be every Friday before Memorial Day, with the first National Pinot Grigio Day being the 26th of May, 2017.
To find out more about Cavit Wines, pairings, recipes or National Pinot Grigio Day, check them out here, and on: Facebook, Instagram and Pinterest.