This post is sponsored by Blue Diamond Almonds. All opinions expressed below are mine alone. ##bluediamondtastemakers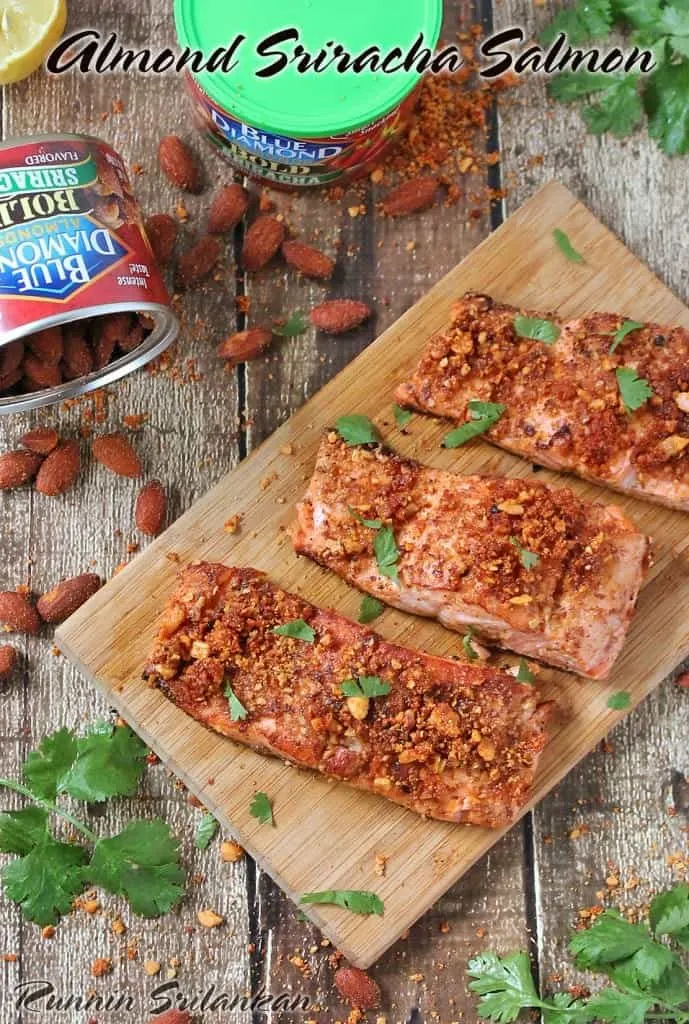 Last night I was just dog-eared tired!
So, instead of doing Insanity's 56 minute Max Cardio Conditioning DVD, my daughter and I chose to do Insanity's 33 minute Insane abs DVD. I've done Insanity before and this time around, we are not really sticking to the suggested DVD rotation, we kind of pick and choose what DVD we are upto doing and go with it. I could not remember doing this one before, and was thrilled that the warm up started off pretty easy. Then we went into a whole bunch of sitting core work that was challenging, but, not as insane as I had been expecting.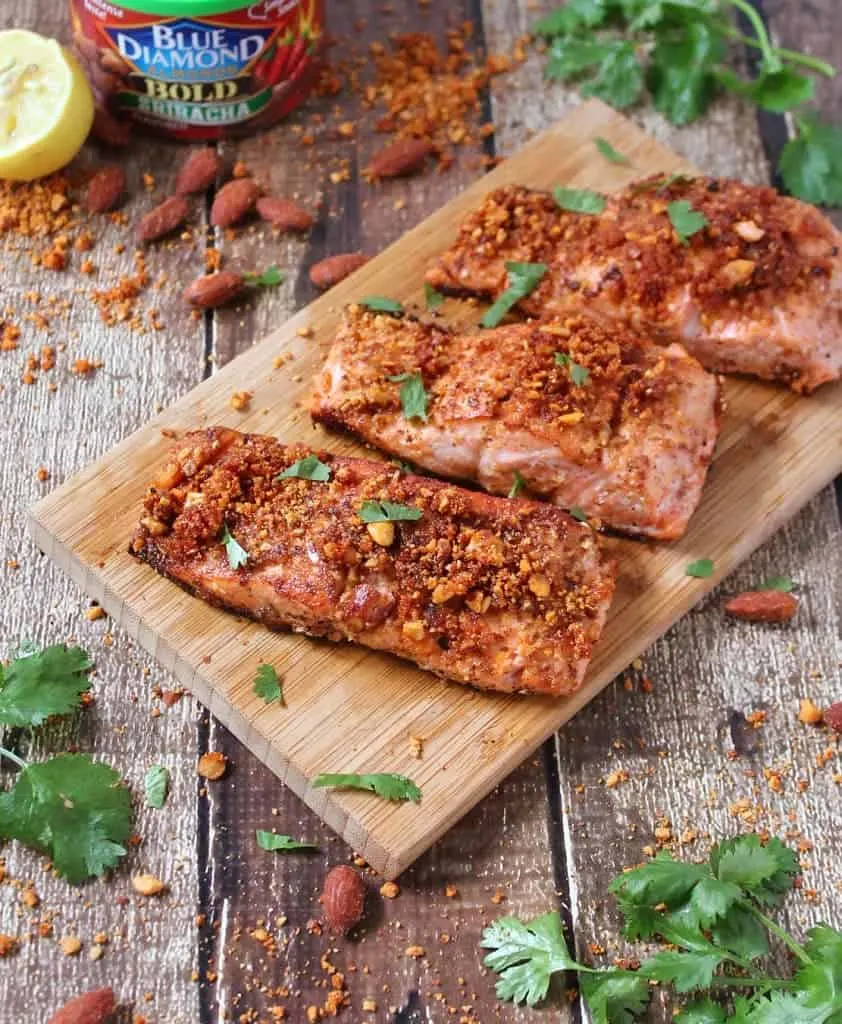 I went to bed feeling good – like I had gotten in a workout, but not overdone it.
Then…I woke up this morning!
I am not quite sure how it happened, but that DVD managed to work muscles in my core I didn't think I was working! Or, had!
I vaguely recall my high school anatomy teacher saying there were around 700 muscles distributed through our bodies – well, this morning, I think all 700 overworked muscles were hanging out in my core!
Just like the overabundance of muscles that seem to have gravitated to my core; there are an overabundance of almond crusted/coated salmon recipes out there. Some are spicy, some are sweet, and some are in-between!
Now, this salmon recipe isn't anything new – nothing earth shattering in creativity, but, it was mind blowing in taste!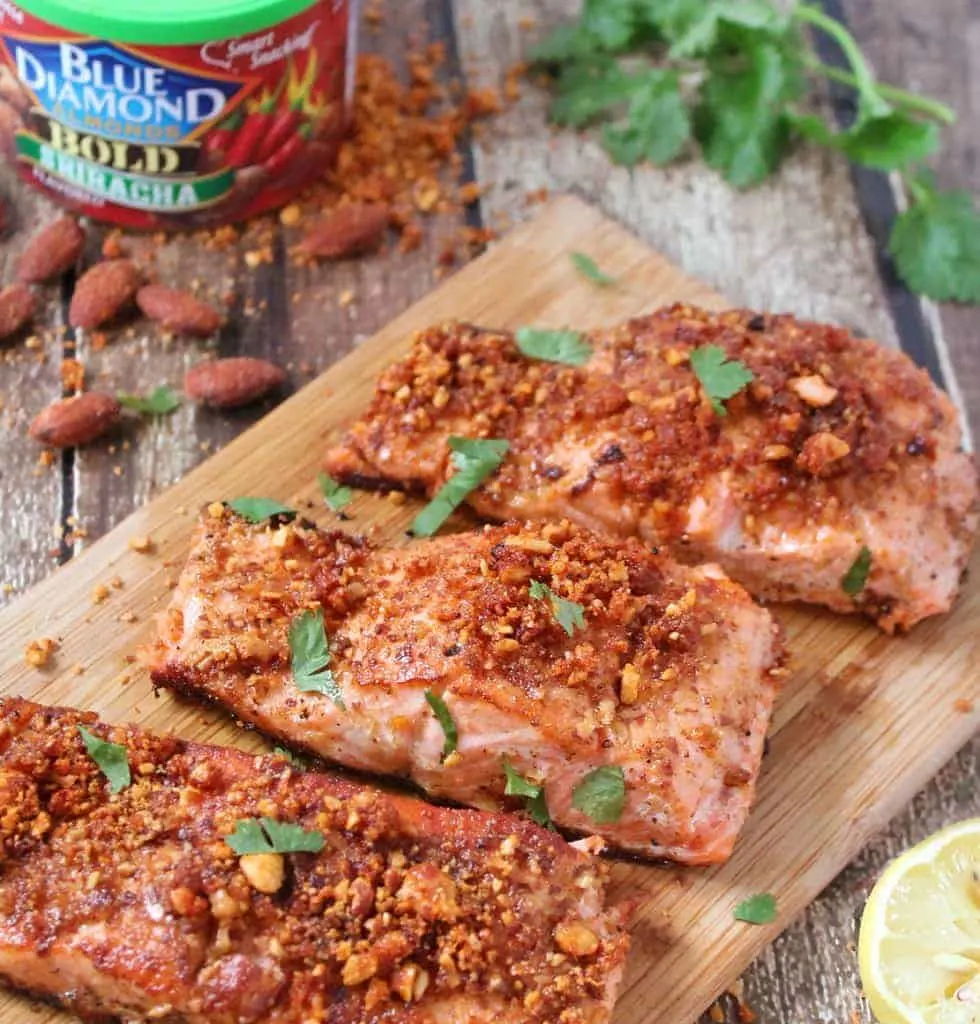 Since I was dog-eared tired last night, I decided to throw together a super simple Almond Sriracha Salmon dinner. I ground up Blue Diamond Almonds' new Bold Sriracha Almonds, tossed them with some paprika and some lemon juice and coated some salmon fillets with it. I didn't think it would be anything spectacular – but, good golly, those Sriracha Almonds made some magic happen on my stovetop! My daughter said that magic had to be shared (even though she wouldn't share that 3rd piece with me), so, here it is!
[Tweet "Almond Sriracha Salmon #bluediamondtastemakers #ad @bluediamond @runninsrilankan"]
Happiest of Friday's yall – have y'all tried Blue Diamond Almonds' Bold Sriracha Almonds yet?