A glorious dessert cup, made by filling a chocolate cup with a coconut fig pudding that is topped with a coconut chocolate cream with chocolate drizzle. Such decadence happens to be dairy-free and gluten-free!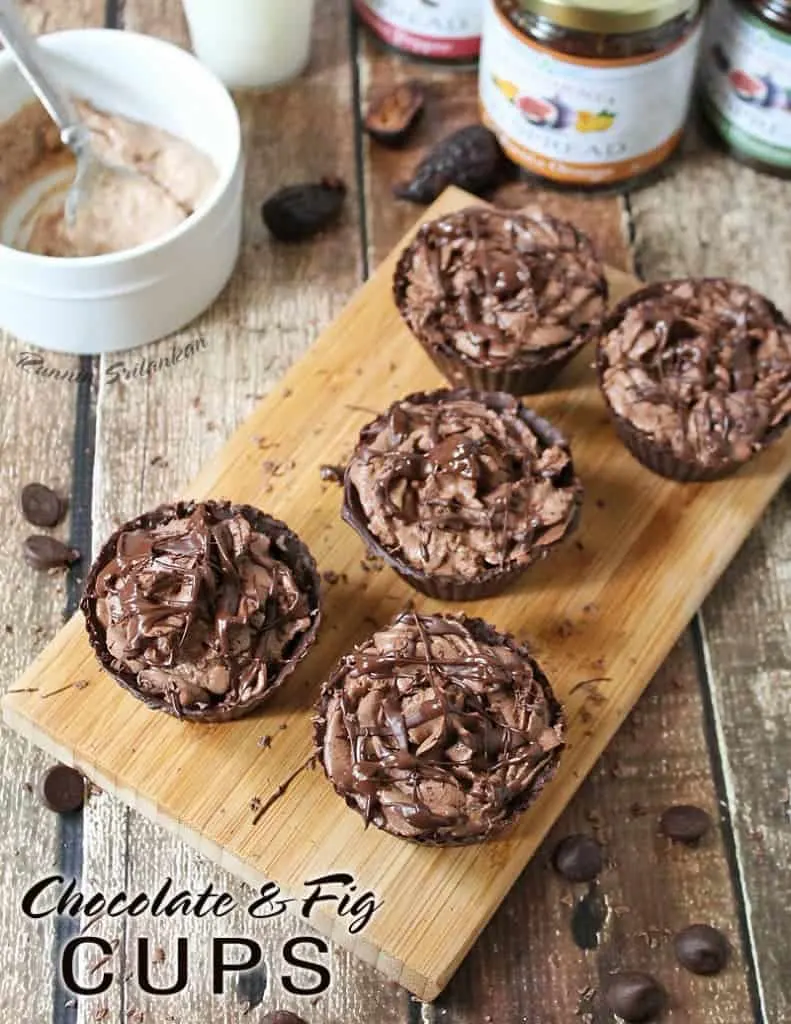 Ahhh …a life filled with chocolate cups with a decadent figgy coconut pudding and a coconut chocolate topping, isn't such a bad one – is it?
Most of y'all know me as the gal behind this blog. The one that believes beets make everything gorgelicious, and that gluten-free and dairy-free eats and treats can become addicting! But, from the time I graduated college, I've had this other gig as a graphic designer.
I started out with a huge telecommunications giant, and, while I never planned to stay for more than a few years, I got comfortable.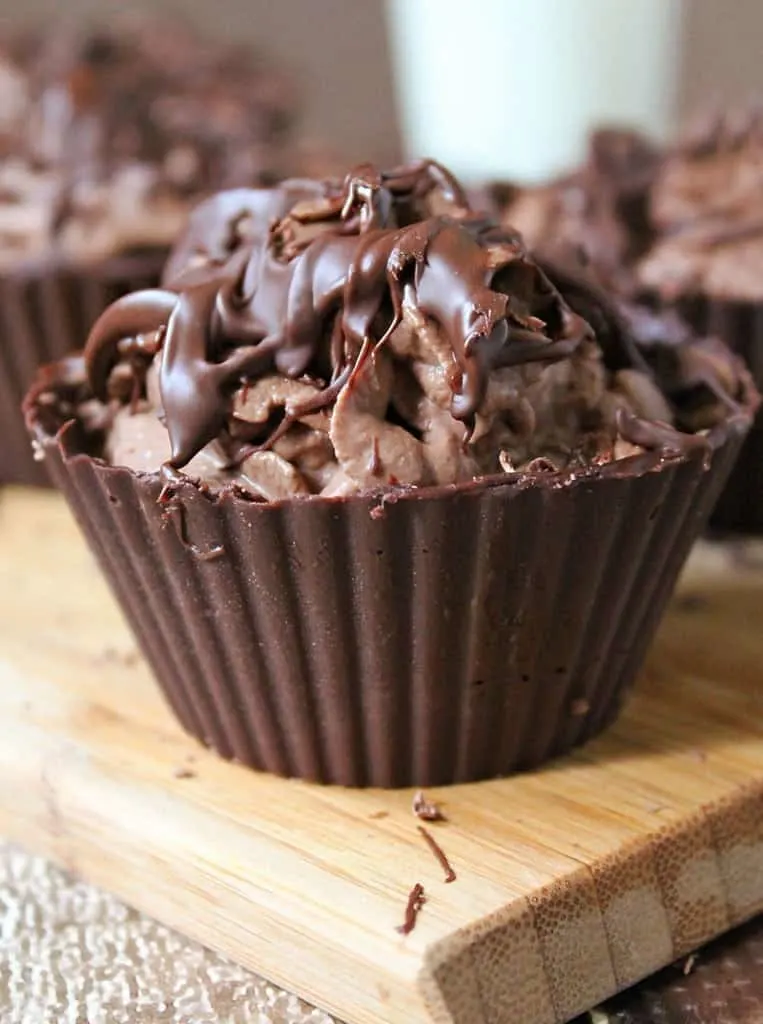 Being a single parent, the more than generous benefits package was too tempting to turn my back on. And I stayed. Comfortably. Even when the itch to leave when other offers came along, I ignored them and stayed – I was comfortable. Even when there were layoffs, even when the company was sold, and sold again…I stayed…I was comfortable, after all.
But, these last couple of days, we've had news that the company was breaking off from it's parent into a brand new entity. We were told that this was a good thing. We were told that there's big "stuff" in store. But, other sources say, this new entity is going to be the catchall for the parent companies debt…and that makes me not comfortable.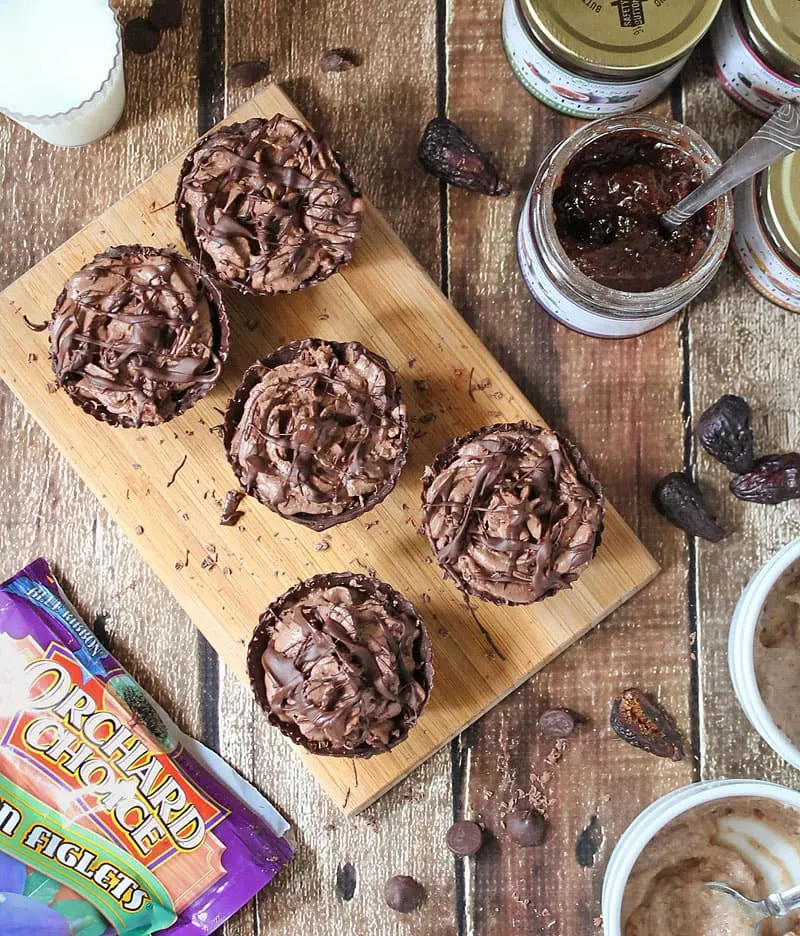 As I have been pondering about all of this, I've started to focus more on what I can control and what I enjoy – like doing Insanity workouts at 10 pm with my daughter, and chocolate and figgy pudding cups! I might be late jumping on the chocolate and fig bandwagon – but wow! What a flavor combo!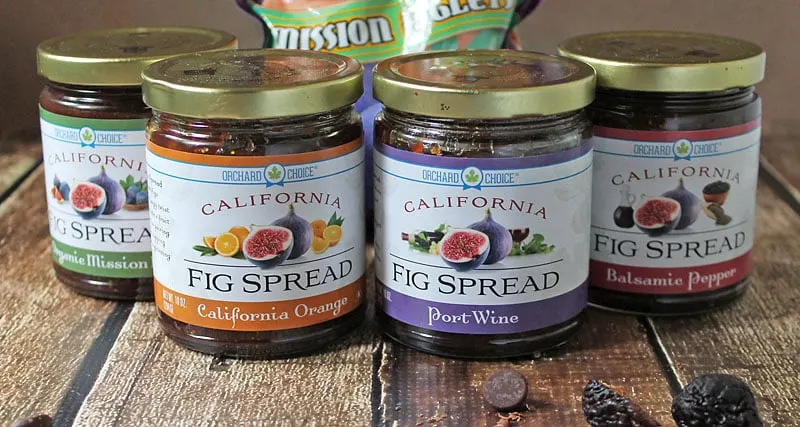 Recently, I had the opportunity to try out Valley Fig Growers' Organic Mission Fig Spread, Balsamic Pepper Fig Spread, Orange Fig Spread and Port Wine Fig Spread, and, my spoon became dangerous! I could just dip that spoon into those figgy spreads and lift that spoon into my mouth – on repeat!
So, before the spreads disappeared, I figured I would try something different. My daughter suggested we have peanut butter cups, and well, I was out of peanut butter so, after the chocolate cups were made – I accidentally dipped my figgy spread-filled spoon into some coconut milk and well, the rest is history!
This post is sponsored by Valleg Fig Growers. As always, all opinions and recipe are mine alone. Thank you oodles for supporting the brands that help RunninSrilankan grow.
[Tweet "Chocolate Fig Cups & A Giveaway! #FigsFTW #Sweeps #ad @TestKitchen @valleyfig @RunninSrilankan "]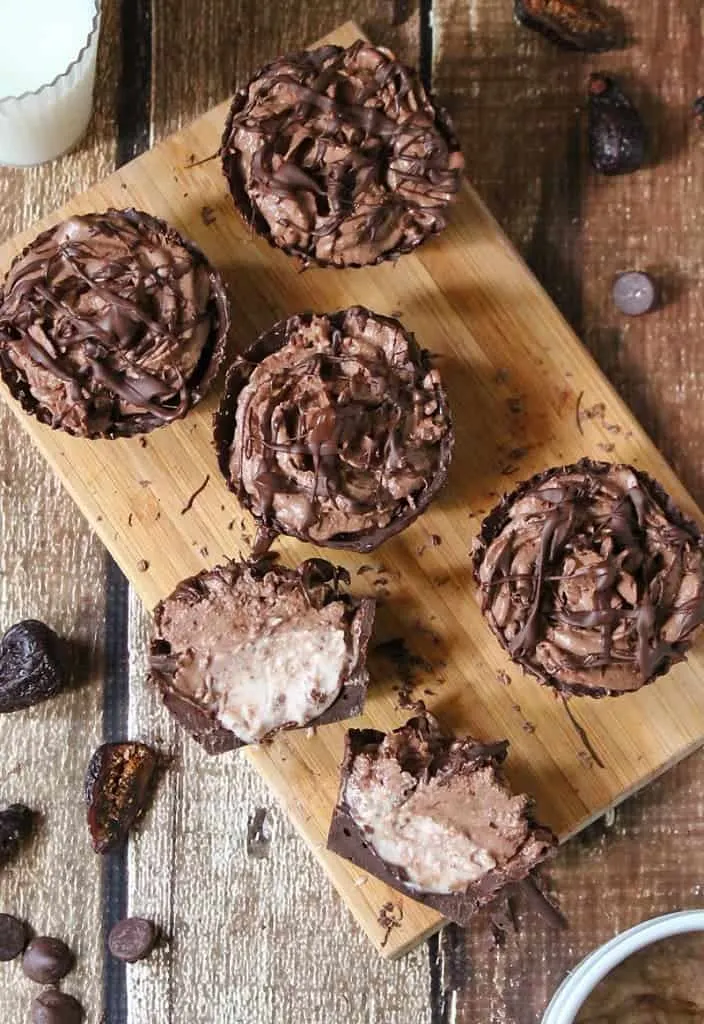 If You are looking for more recipe inspiration and deal, please follow Valley Fig Growers on Facebook, Twitter and Pinterest!