Disclosure: This shop has been compensated by Collective Bias, Inc. and its advertiser, Walmart Family Mobile. All opinions are mine alone. #YourTaxCash #CollectiveBias
These super simple, super tasty, no-churn, dairy-free, Blueberry-Lemon ice cream, Pistachio-Cinnamon ice cream and Chocolate ice cream are perfect for warmer weather – or even a movie night party!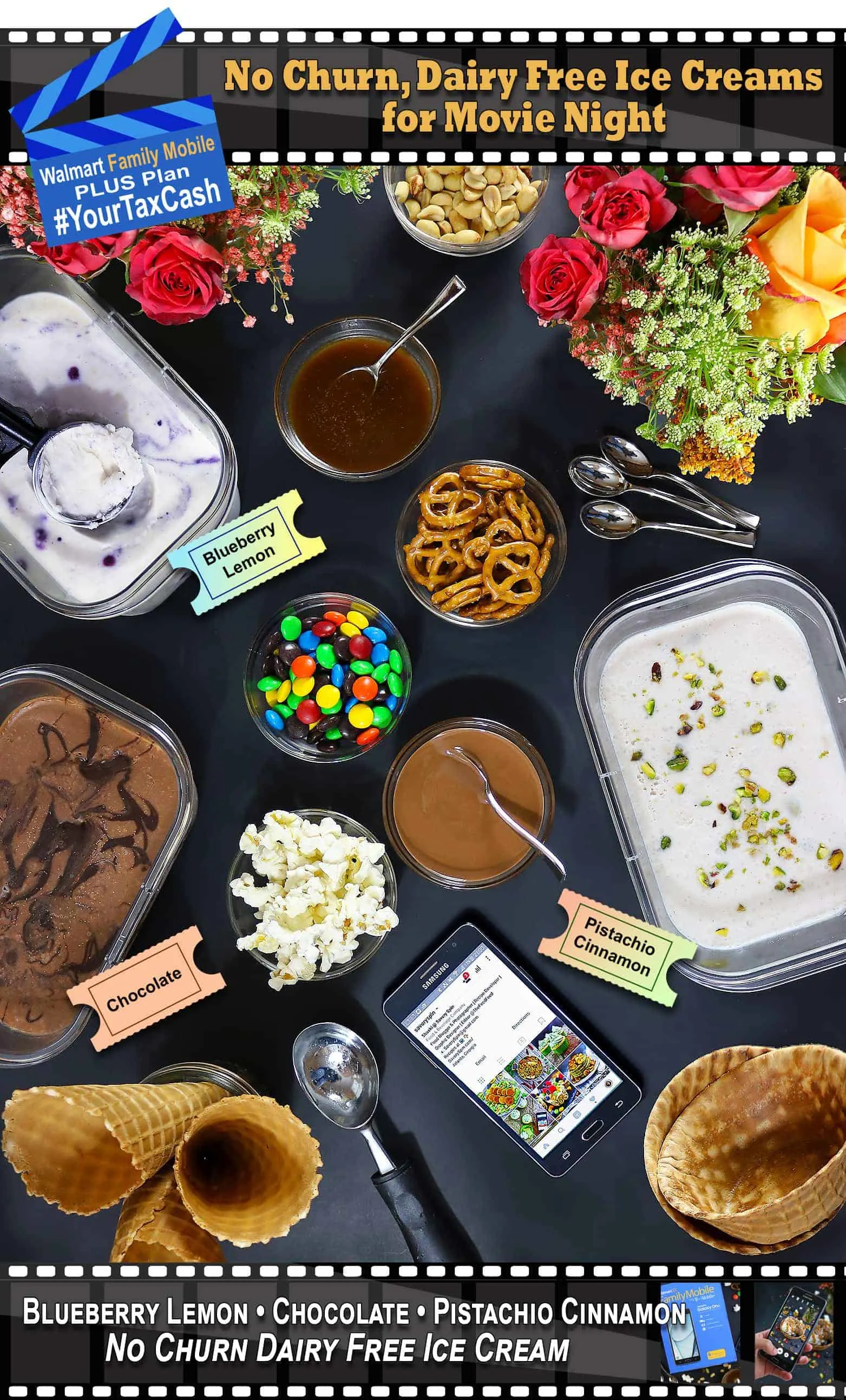 Y'all, I gotta say I am so glad I decided to maximize my tax refund with the Walmart Family Mobile Plus Plan with it's Unlimited* Talk, Text, & Data, (*includes up to 10GB of 4G LTE† data then 2G) and the Samsung Galaxy On5! I say that because, we are in the home stretch of college notifications, and, my daughter has been taking full advantage of the extra data we have! She has been monopolizing my phone (when she can sneak it away from me) as well as hers in quite a fascinating way. She uses hers to keep up with her spreadsheet of college offers and notes and mine to check and recheck her application status (she even offers to help me with my blog's social media so she can hold onto my phone). This week we should hear from the last college on her list and then she will have to make a decision as to where she's going to be going in the fall. 😥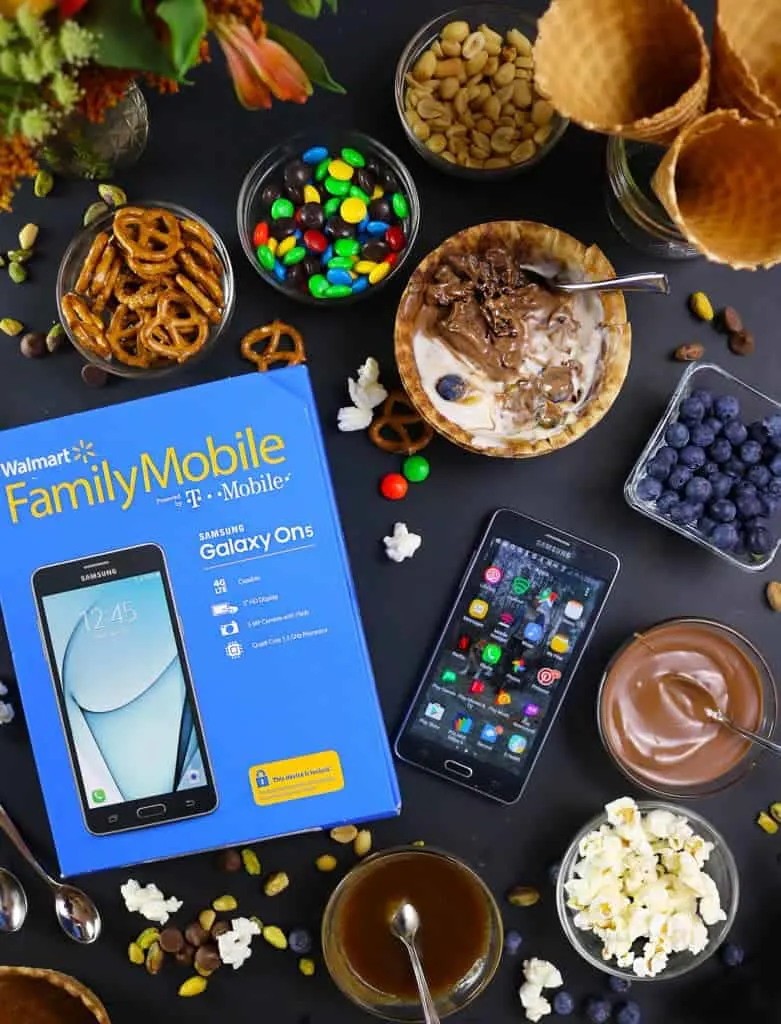 Even though we are in the early part of spring right now, I know fall will be here before I know it.
I'm not going to be sappy today, so, I will just say that I am trying my darndest to make the most of all the times and ways we hang out. From researching the most eclectic coffee houses on the urban hikes we've been taking, to researching movies for our VUDU movie nights, the Walmart Family Mobile Plus Plan and the Samsung Galaxy On5 have been invaluable.
Along with those Avocado Cupcakes from a couple of weeks ago, I mentioned how I headed to Walmart to max my tax cash with the Samsung Galaxy On5 on rollback for $69 (regular priced at $119.00) and a SIM kit for $19.88 to go along with my current Walmart Family Mobile Plus Plan with it's Unlimited Talk, Text, & Data (*includes up to 10GB of 4G LTE† data then 2G) PLUS a free VUDU movie credit every month ($7 value which is the same as a new release rental) per line for the $49.88 plan. Since Family Mobile bills you later, you only have to pay $19.88 for your SIM Kit when you sign up. You can use your own phone or pick one up from Walmart.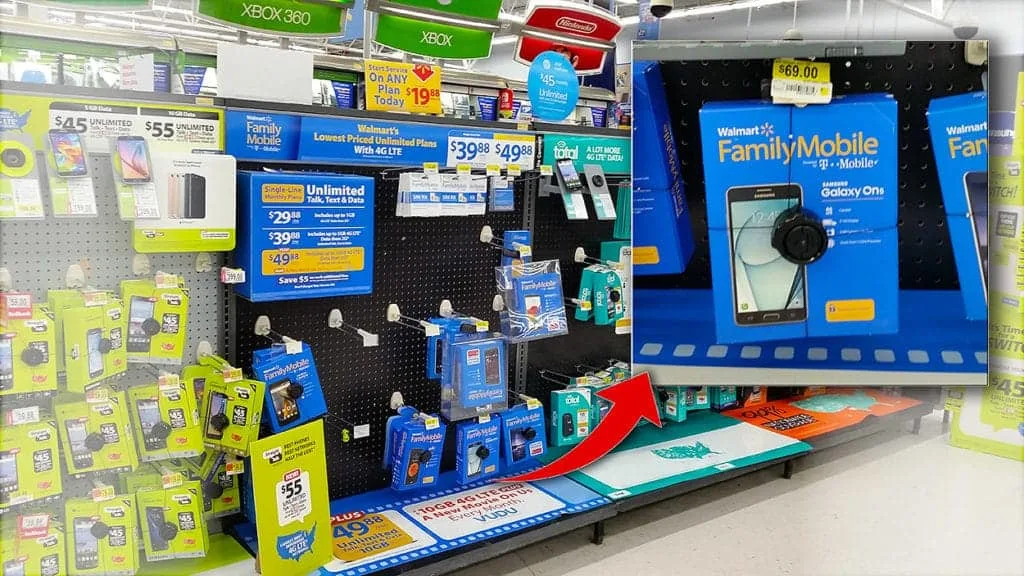 Disclaimer: All prices for phones and plans included in this post are accurate as of the date of posting; however, these prices are subject to change. Please refer to http://cbi.as/7e-jr or your local Walmart for current pricing.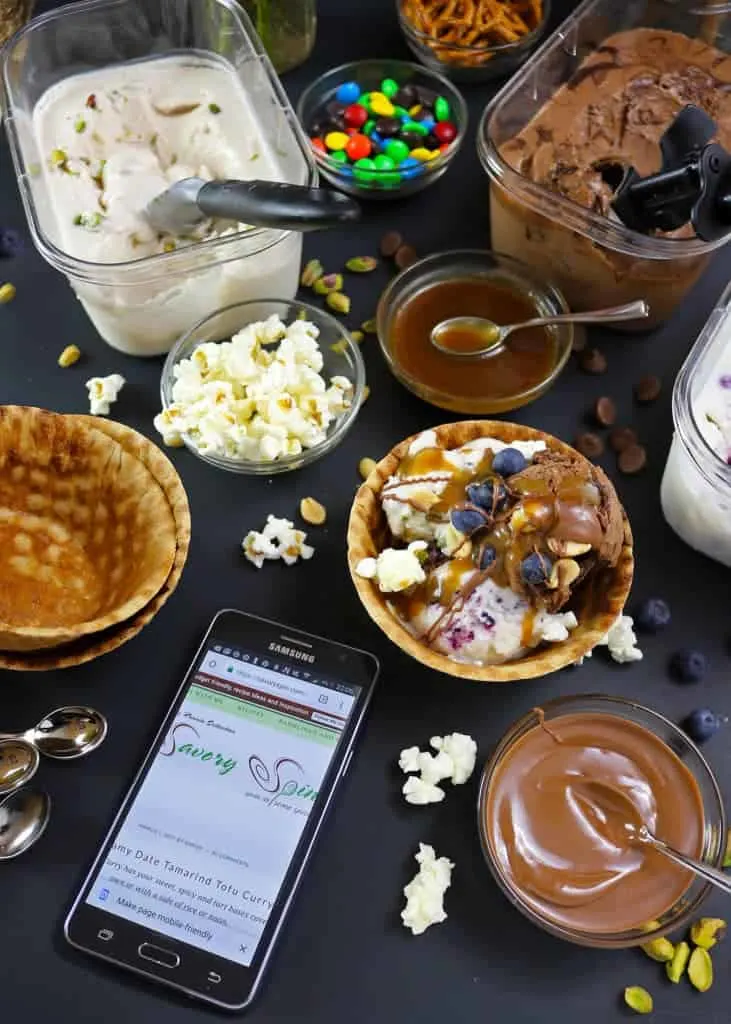 Recently, My daughter and I have been taking full advantage of that free VUDU movie credit as we watch the VUDU movie of our choice on our Smart TV. This past weekend, my daughter suggested we have an ice cream party to celebrate our movie night. Having the sweet tooth I do, I was elated. But then, I realized, my love for dairy-full ice cream is totally unrequited. So, I decided to make some dairy free ice creams. Yes – that's ice creams as in THREE different ones! Not having an ice cream maker ensured that these ice creams would not only be dairy free but would be no-churn as well.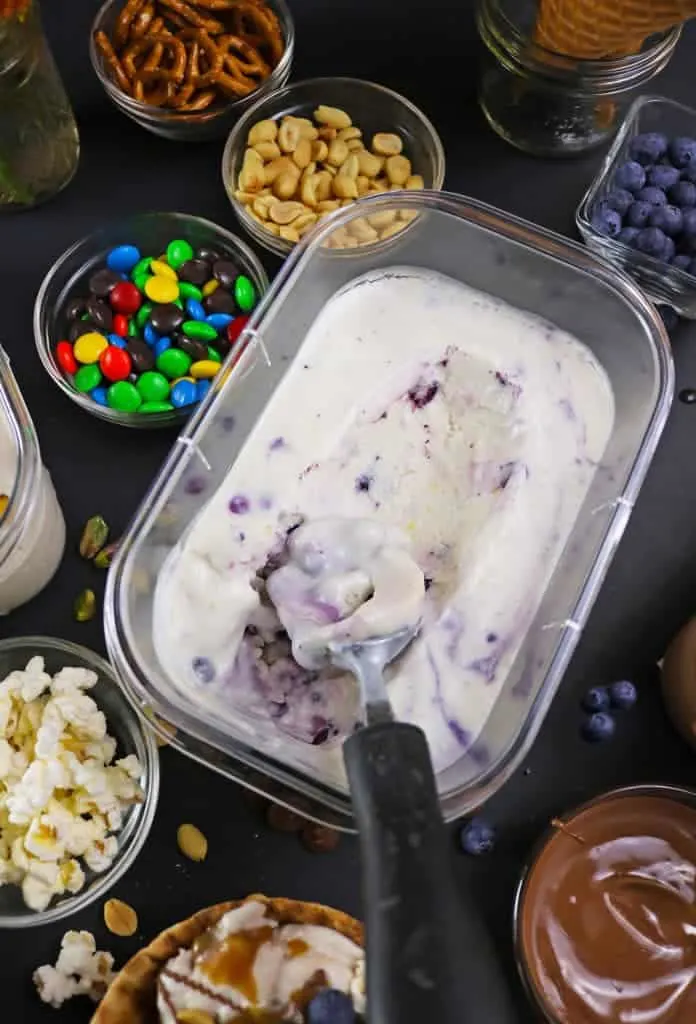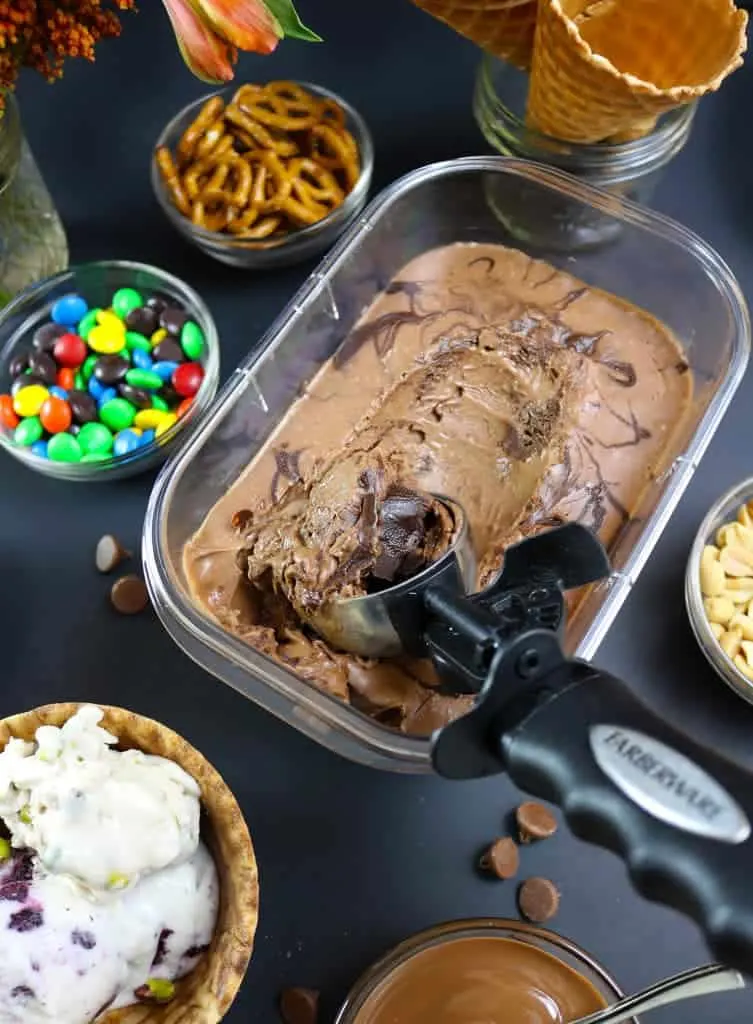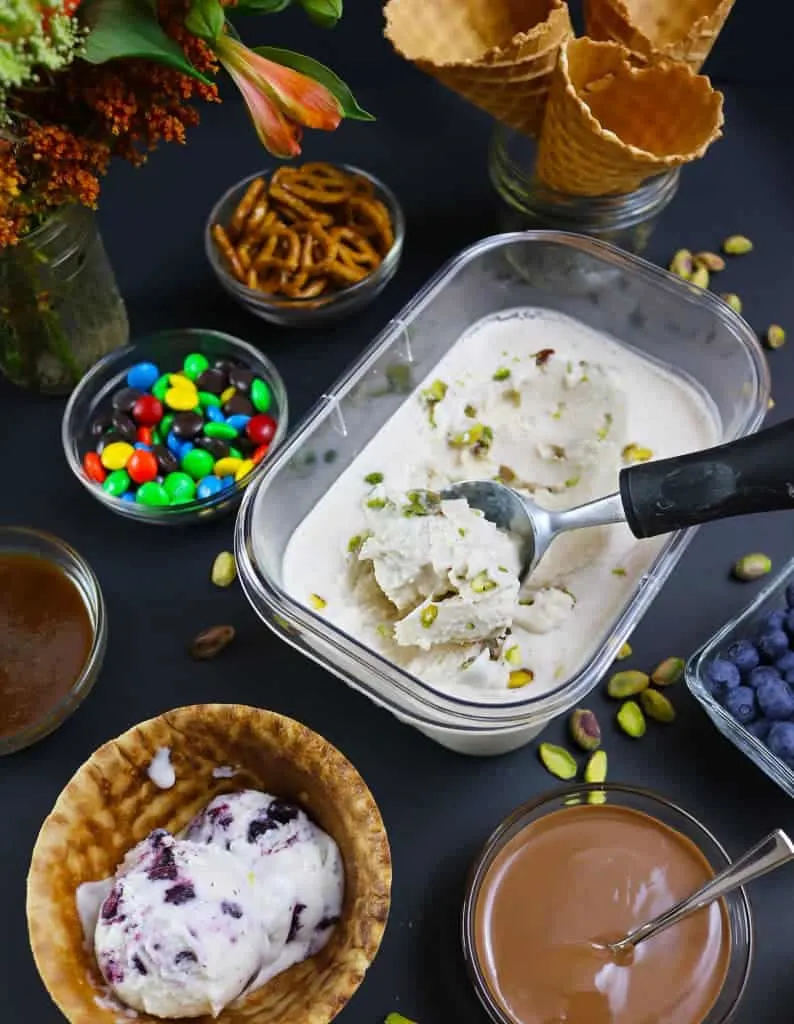 Wanna know how to you enjoy a lastose-free ice cream party?
• Well, make sure to use coconut condensed milk and full fat coconut milk as the base!
These ice creams are lightly based on the 2 and 3 ingredient, no-churn, dairy-full ice creams scattered across the interwebs that make use of cream and condensed milk. However, I substituted coconut milk for the cream and coconut condensed milk for the regular condensed milk for the base of these three different flavors.
• Then add in the mix-ins!
I added in melted semi-sweet chocolate for the chocolate one, frozen wild blueberries and lemon zest for the blueberry lemon one and pistachios and cinnamon for it's name sake.
• Have plenty of toppings!
I made sure to have a plethora of nuts, popcorn, pretzels, peanuts, berries, candy, chocolate chips, homemade chocolate hardshell, homemade salted caramel sauce, and sprinkles on hand to satisfy those sweet as well as sweet and salty taste-buds!
[Tweet "No-Churn, Dairy-Free Ice Creams – for Movie Night #ad #YourTaxCash #FamilyMobile @FamilyMobile."]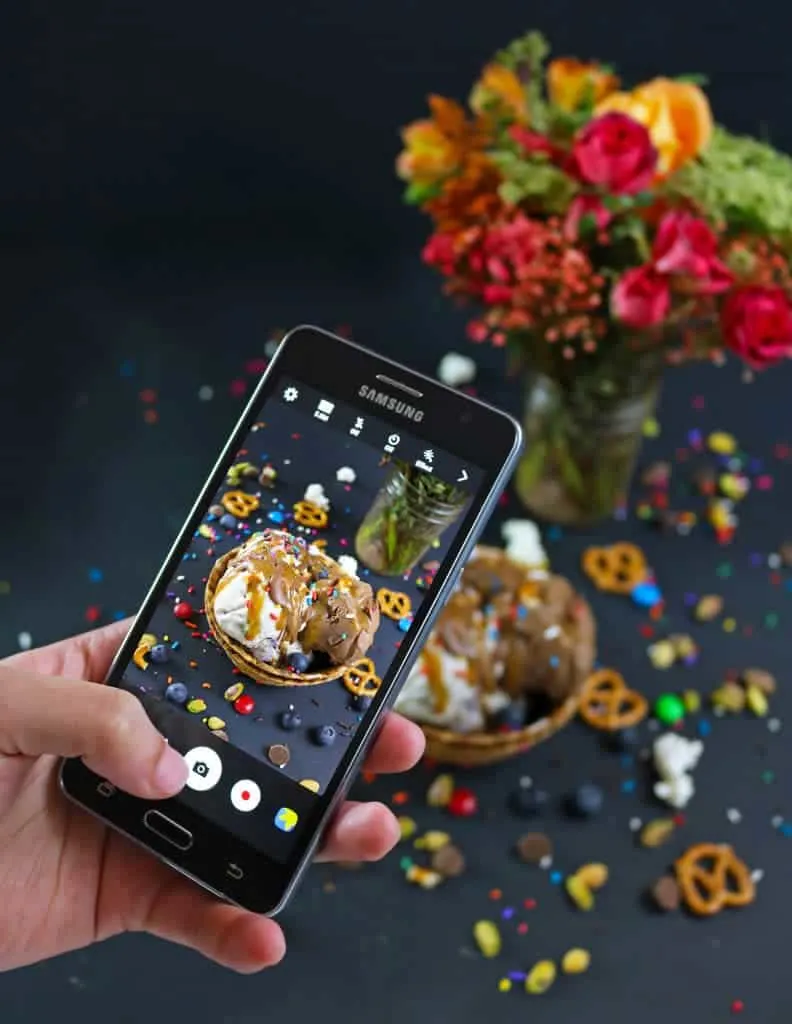 Does lactose have you saying no to ice cream?
Then, by all means, give one of these super easy, no-churn, dairy free ice creams a try!
Are you looking to max out your tax cash with a budget friendly phone and mobile plan?
Then, by all means, please do check out the Walmart Family Mobile Plus Plan and their plethora of phones. If you'd like to find out more about Walmart Family Mobile and keep up with updates, please do follow them on Twitter.