This version of Gluten-Free Snowball Cookies are made with coconut sugar and coconut oil and a dusting of protein powder combined with confectioner's sugar.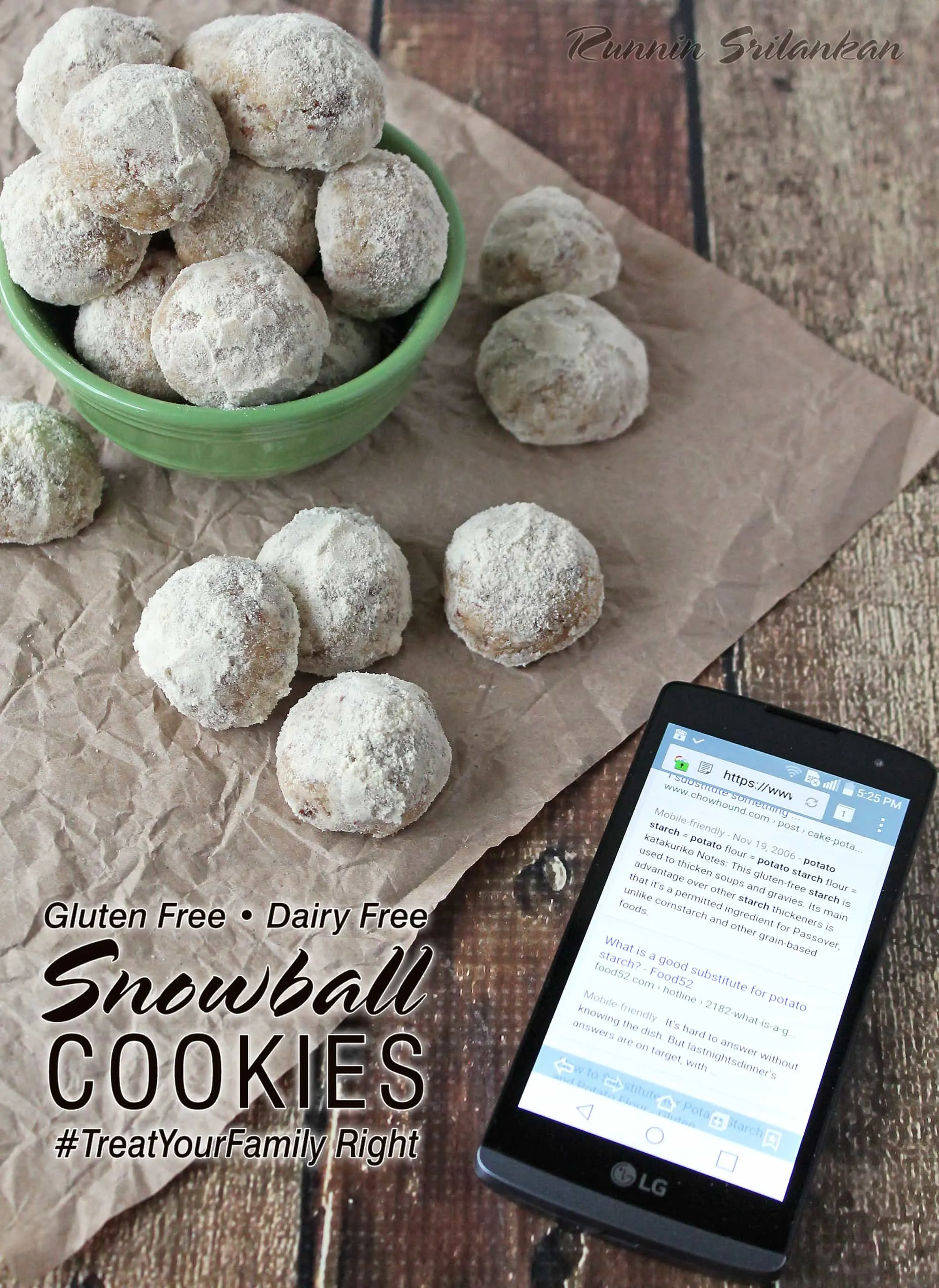 My daughter's favorite holiday cookie is the simple snowball! While they're referred to as "Russian Tea Cakes" or "Mexican Wedding Cookies" or "Little Snowy Orbs" by some, my daughter refers to them as just plain deeeeelectable!
For the longest time, I made these little snowballs using a recipe I found on Food(dot)com; but this year, I figured it was time for a change! It was time to come up with a healthier version of these balls so that they could be enjoyed year-round and not just once a year, after all this is the season to #TreatYourFamily right – right?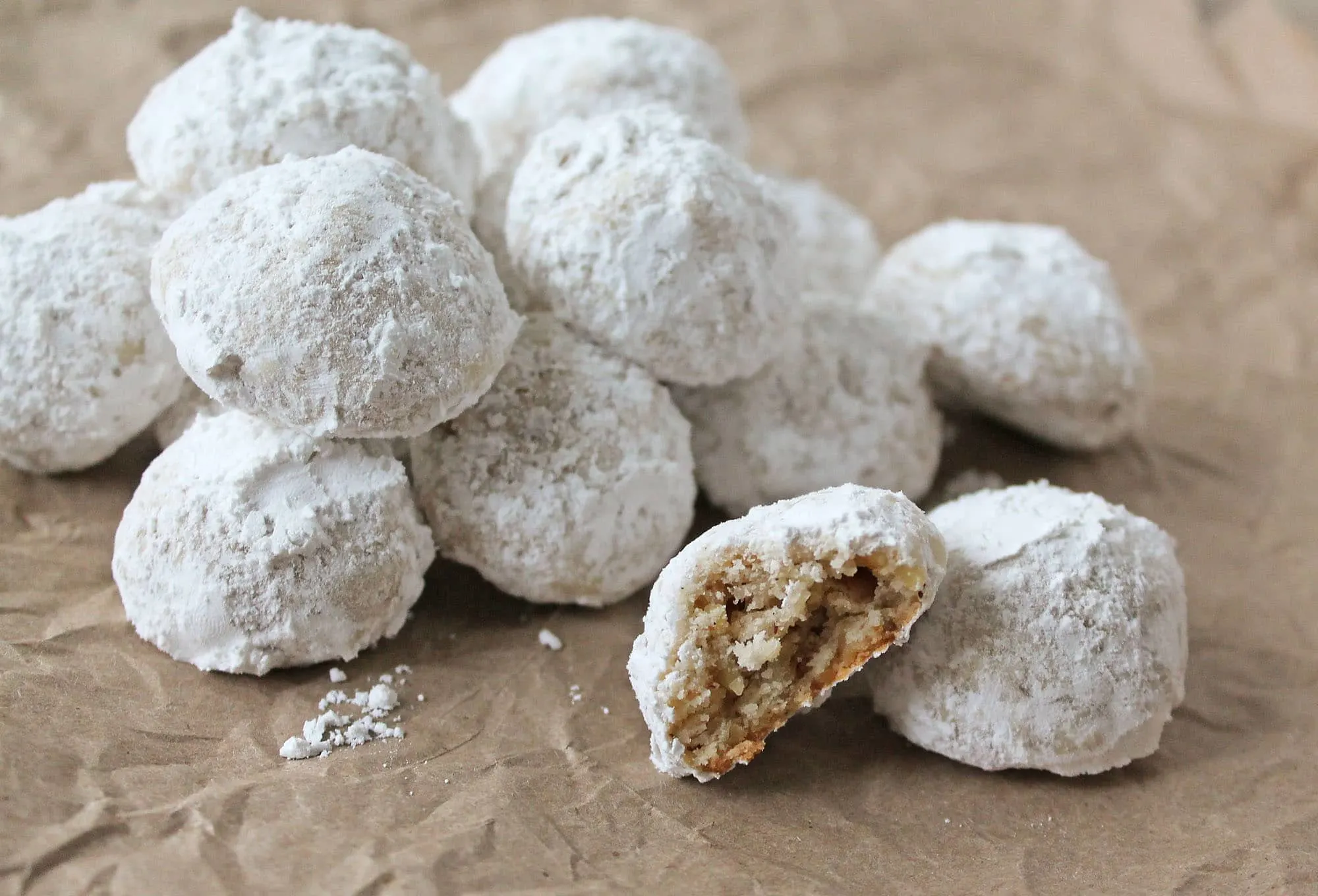 My first GMO (gluten modified orb) was made with a gluten-free flour blend I adapted after coming across one in "The How Can It Be Gluten Free Cookbook (Vol 2)".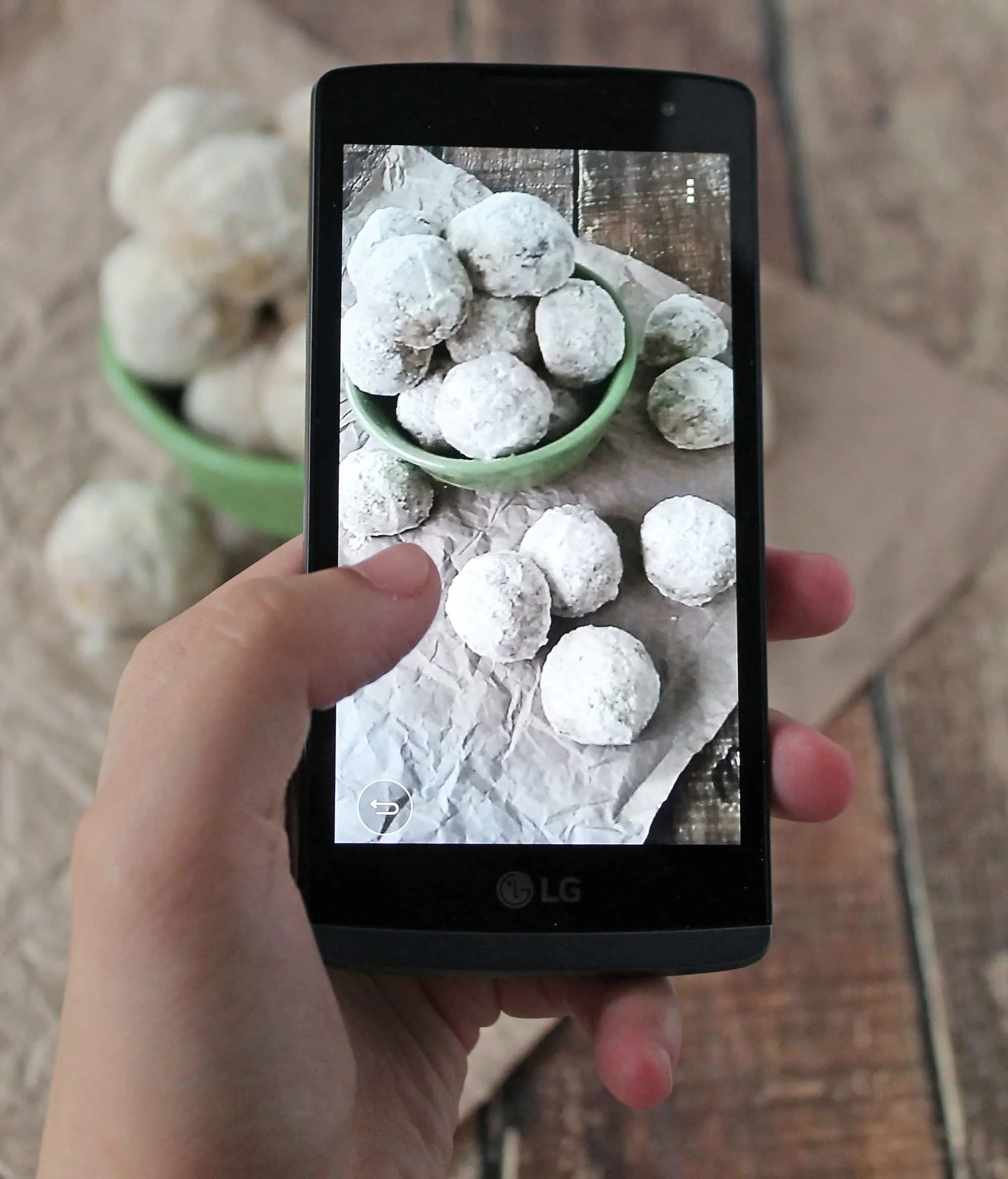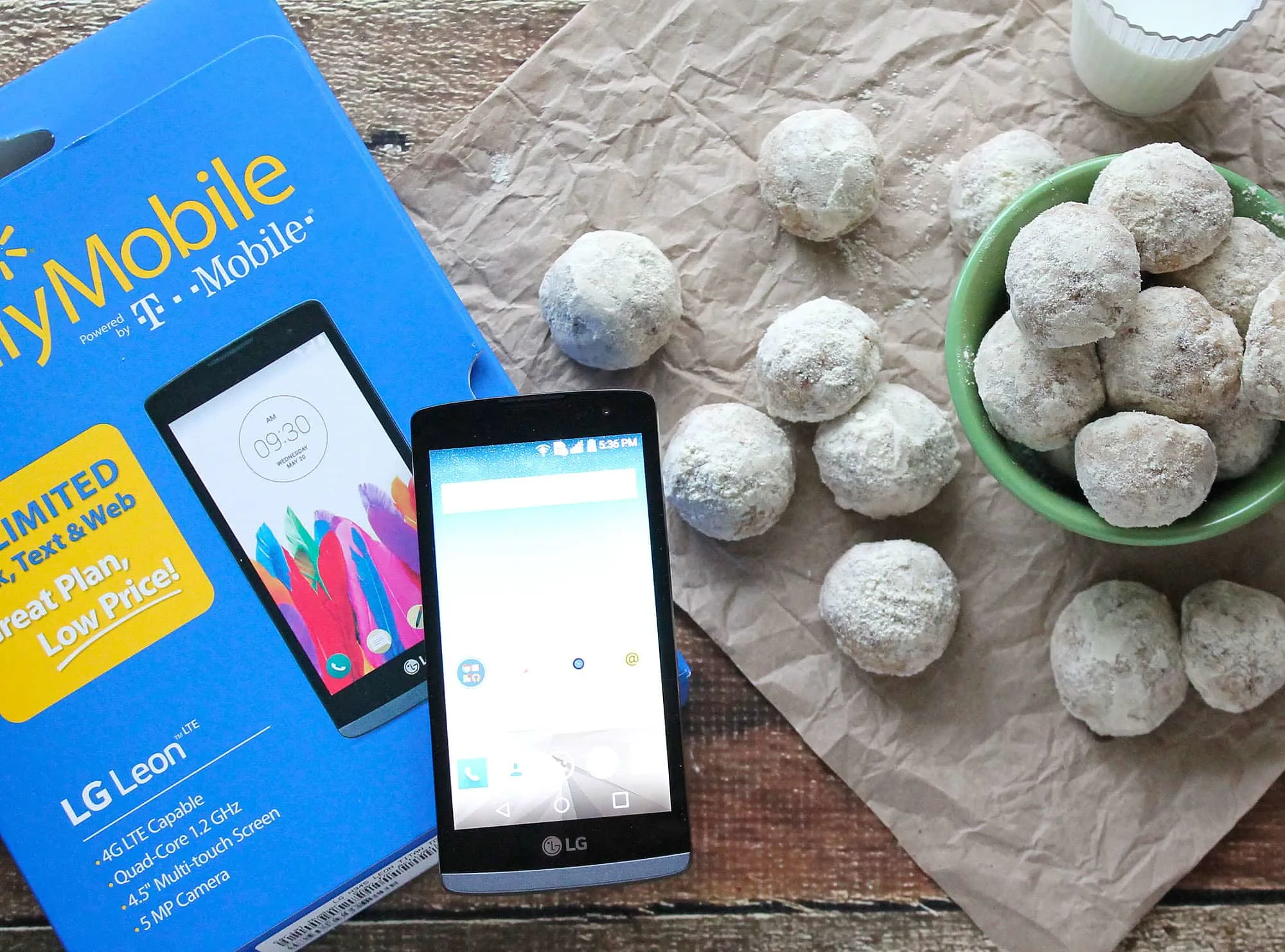 As this first version did not make my heart content as it still had butter and powdered sugar in it, I changed it up a tad more.
And my third and final version was given a thumbs up by my daughter. In fact, she picked this version with coconut sugar and coconut oil and a dusting of protein powder over the one I made containing butter and brown sugar and a hefty dusting of confectioners sugar! Yes – it is a major parental win for me when my daughter decides to #treatherself right!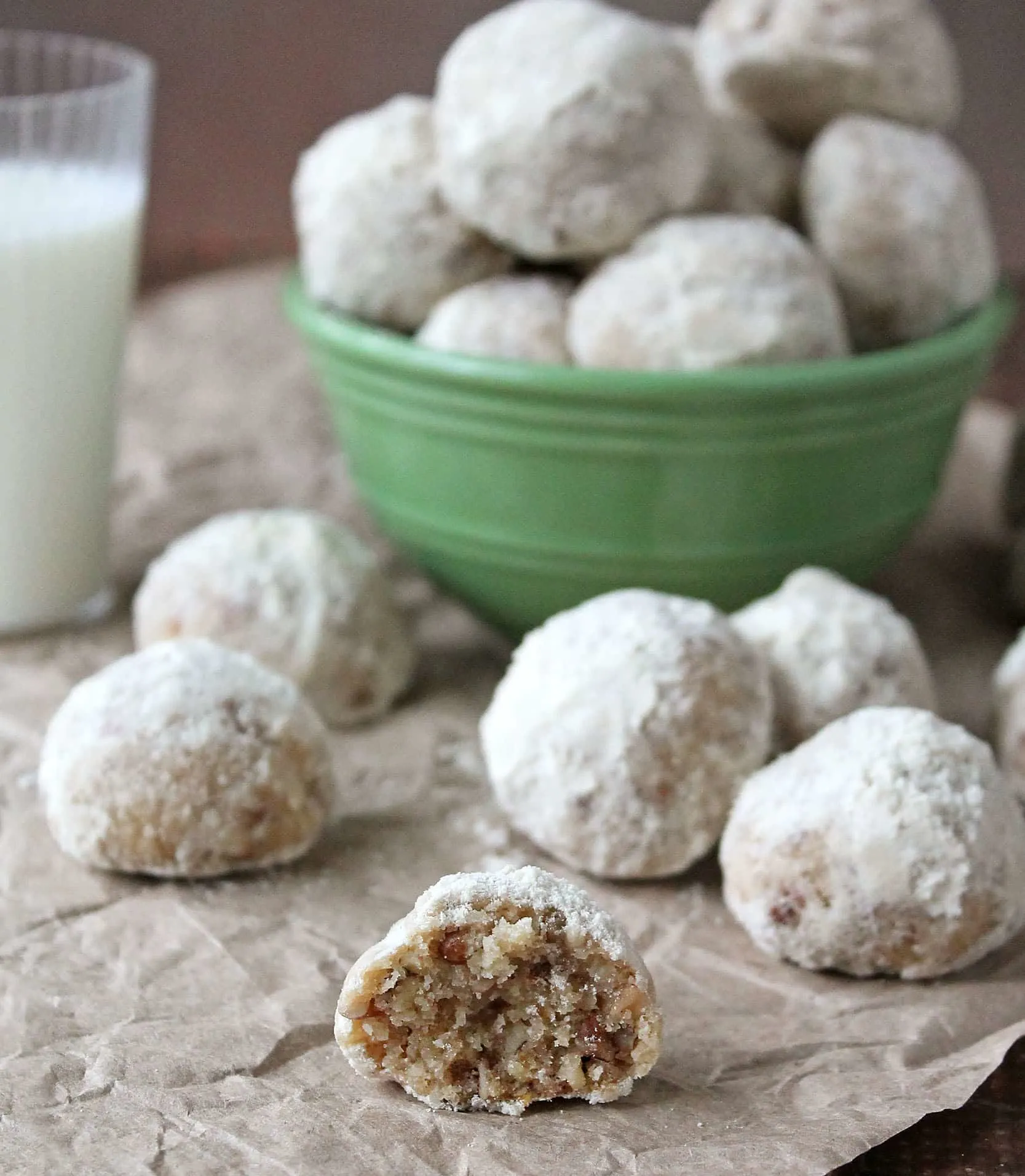 Have you ever tried to modify a holiday treat so you can enjoy it year-round? Or, should Holiday treats be holiday treats?