This shop has been compensated by Collective Bias, Inc. and Walmart Family Mobile.
All opinions are mine alone.
#TreatYourFamily #CollectiveBias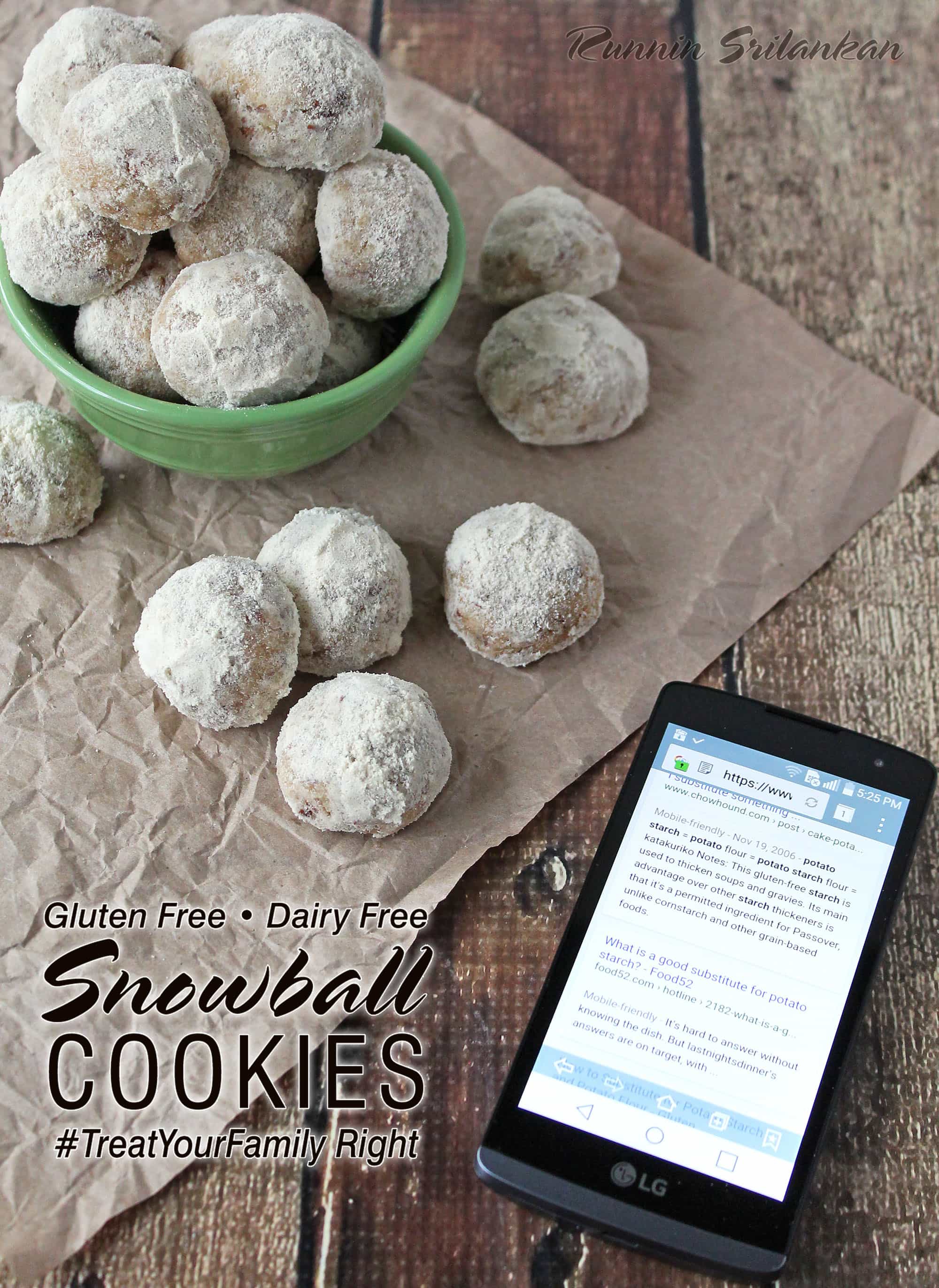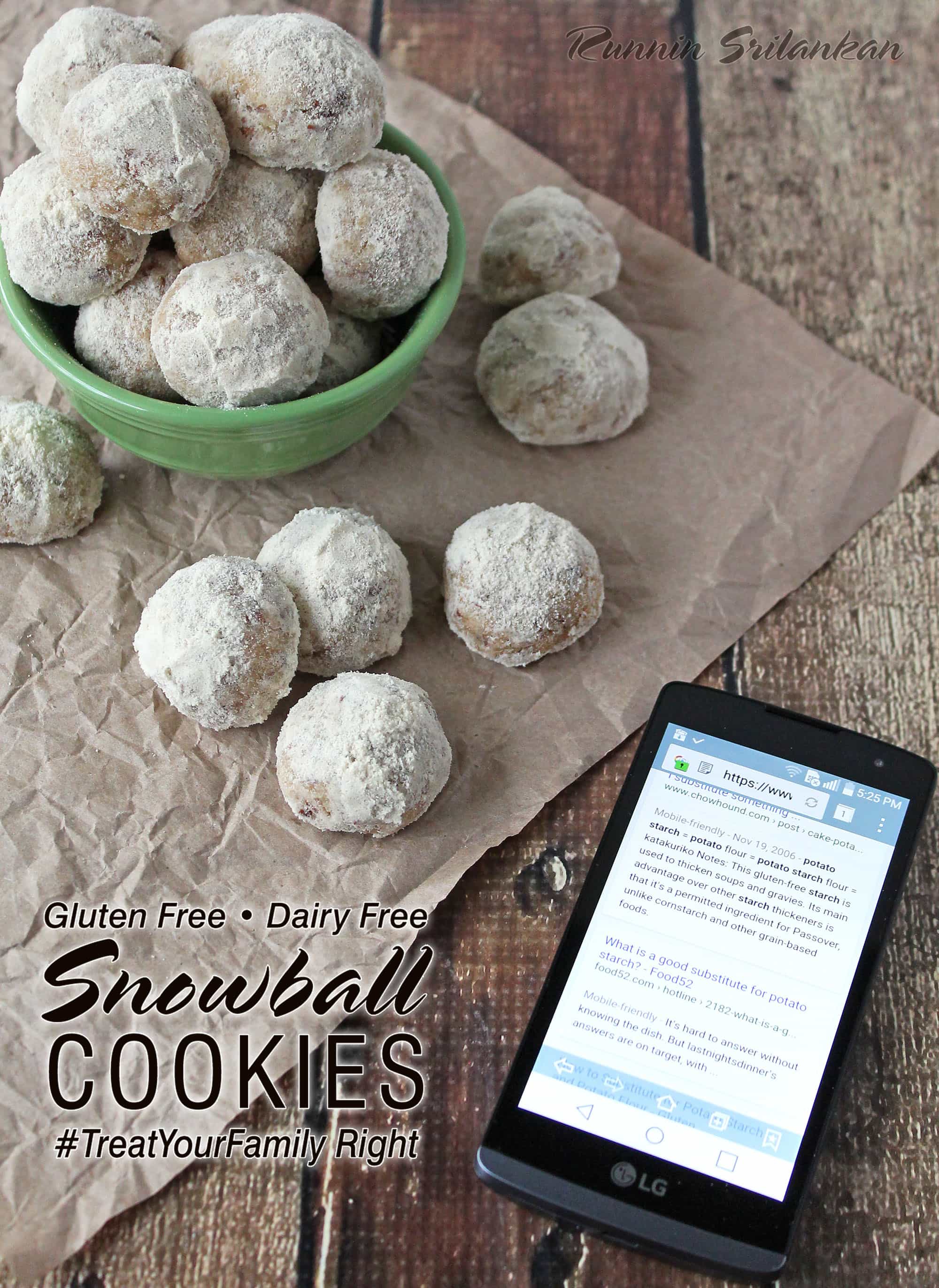 My daughter's favorite holiday cookie is the simple snowball! While they're referred to as "Russian Tea Cakes" or "Mexican Wedding Cookies" or "Little Snowy Orbs" by some, my daughter refers to them as just plain deeeeelectable! For the longest time, I made these little snowballs using a recipe I found on Food(dot)com; but this year, I figured it was time for a change! It was time to come up with a healthier version of these balls so that they could be enjoyed year round and not just once a year, after all this is the season to #TreatYourFamily right – right?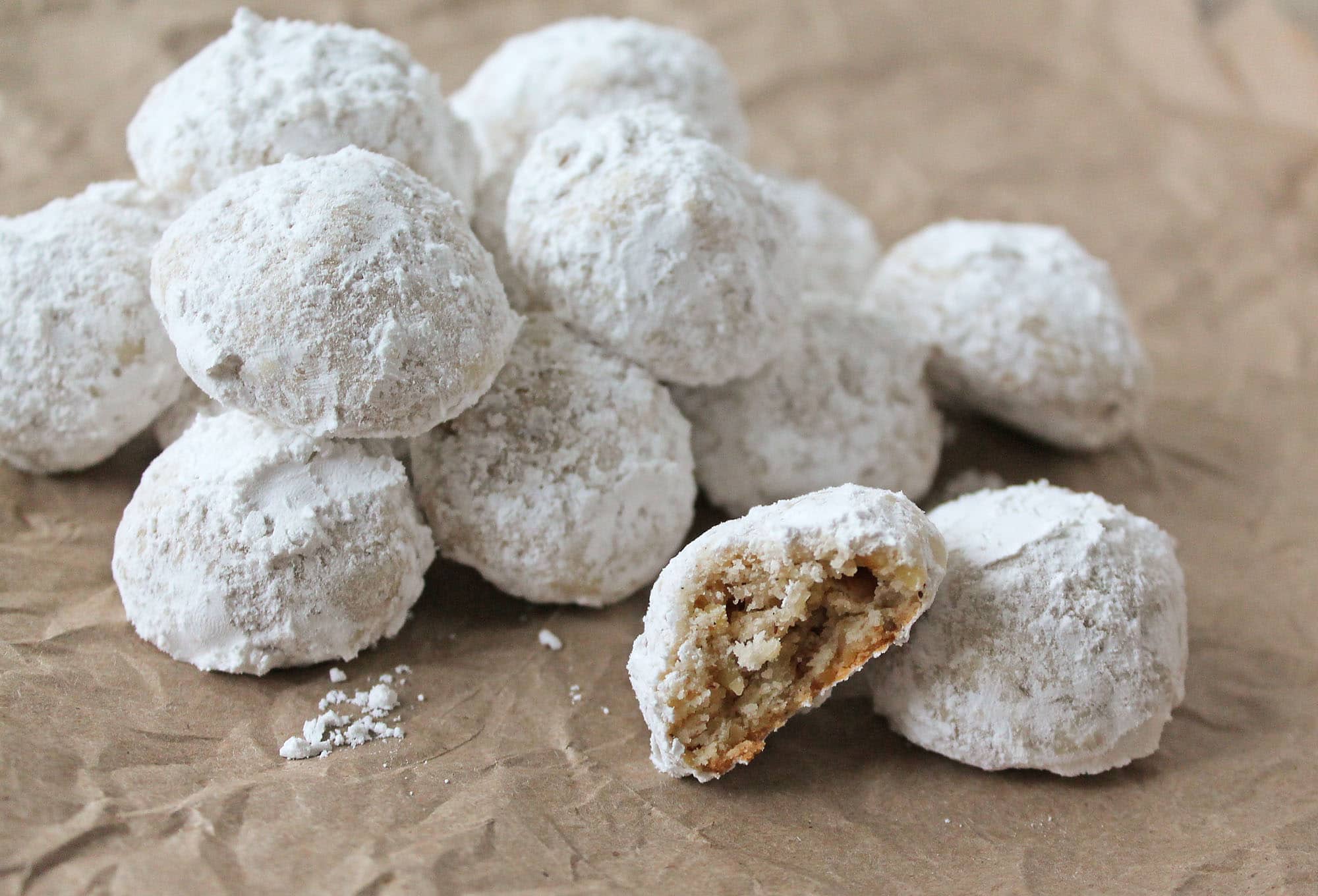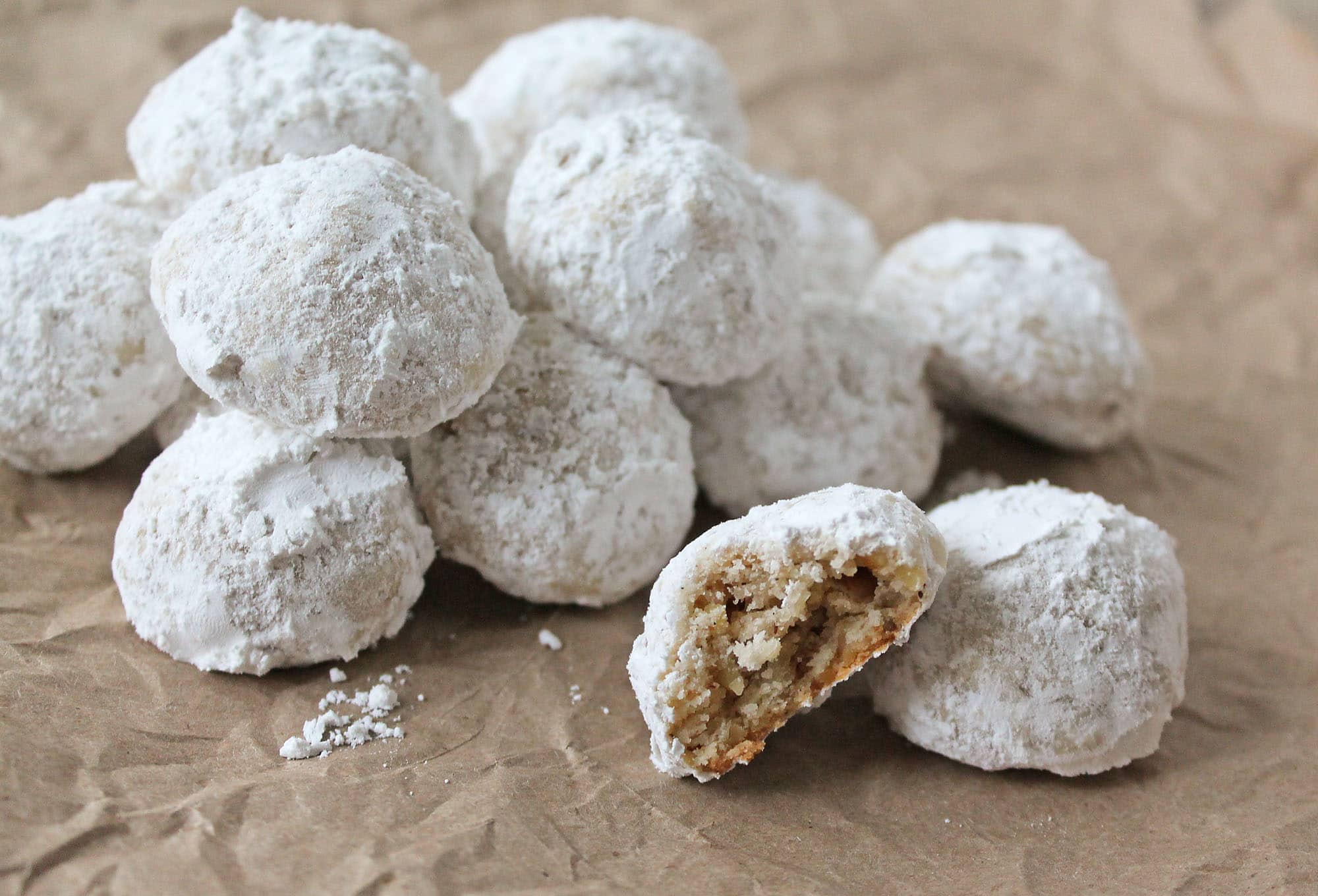 My first GMO (gluten modified orb) was made with a gluten-free flour blend I adapted after coming across one in "The How Can It Be Gluten Free Cookbook (Vol 2)". I used the new LG Leon LTE, which I picked up from Walmart (on rollback for $69.82) to look up substitutions for some of the flours listed as I could not find them.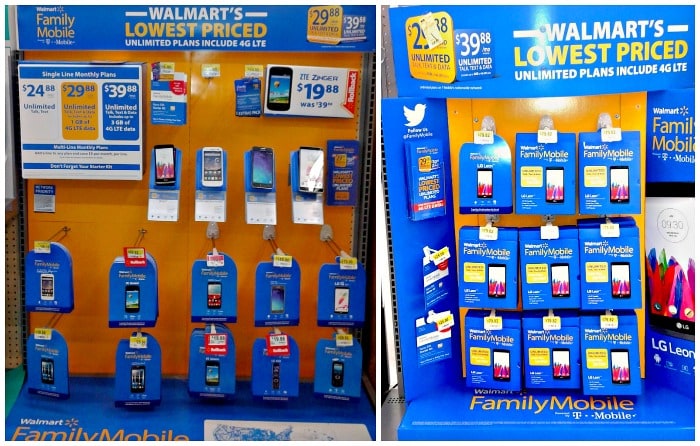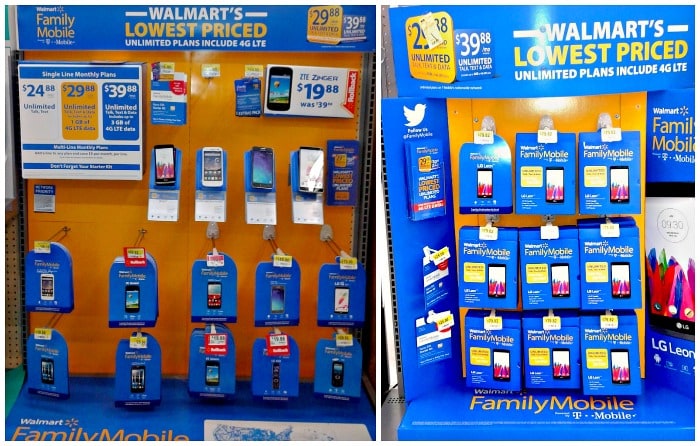 By the way, did you know that Walmart Family Mobile service is $39.88/month? This price is for the first line for Unlimited Talk, Text & Data, which includes up to 5GB of 4G LTE data – more than before so you can surf and Google and engage on social media to your hearts content!
Disclaimer: All prices for phones and plans included in this post are accurate as of the date of posting; however, these prices are subject to change. Please refer to http://cbi.as/10x3w or your local Walmart for current pricing.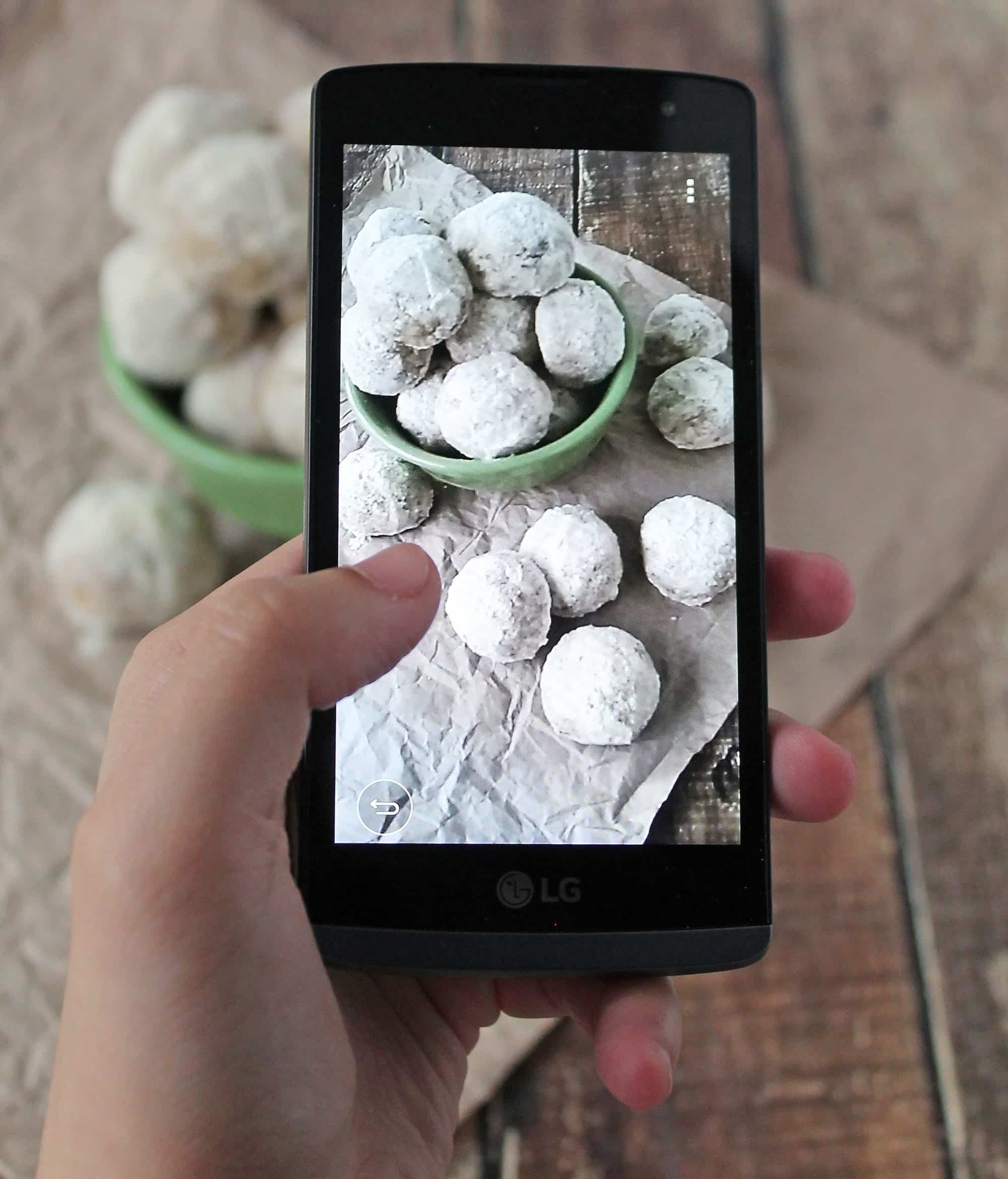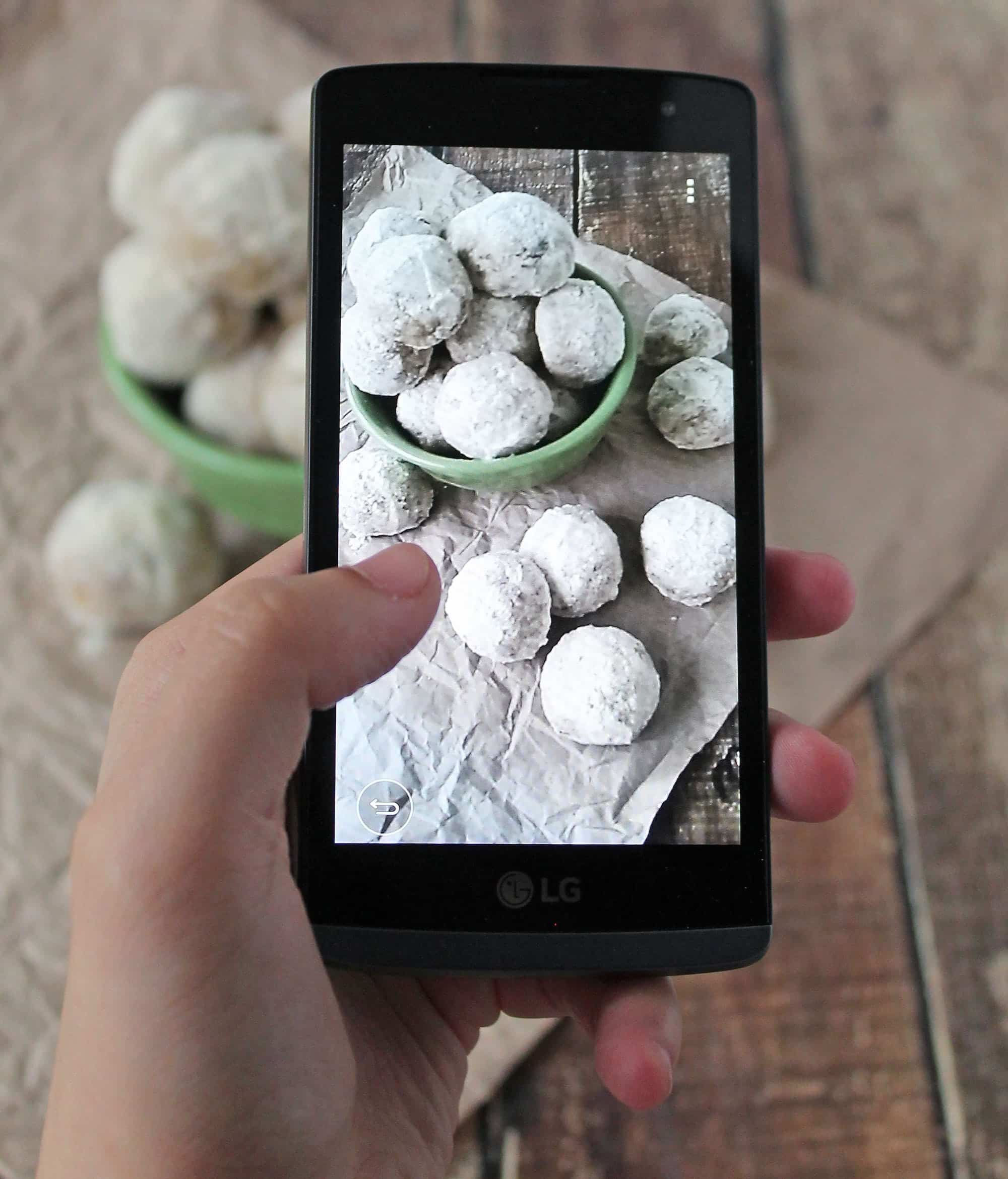 After having switched to the Walmart Family Mobile plan earlier this year, I have been able to loosen my purse strings a bit and still stay within my budget. These looser purse strings have enabled me to make purchases like this recipe book recently, and my Ninja Blender earlier this year (which I used to crush the nuts for these Gluten Free Snowball Cookies) and a summer vacay.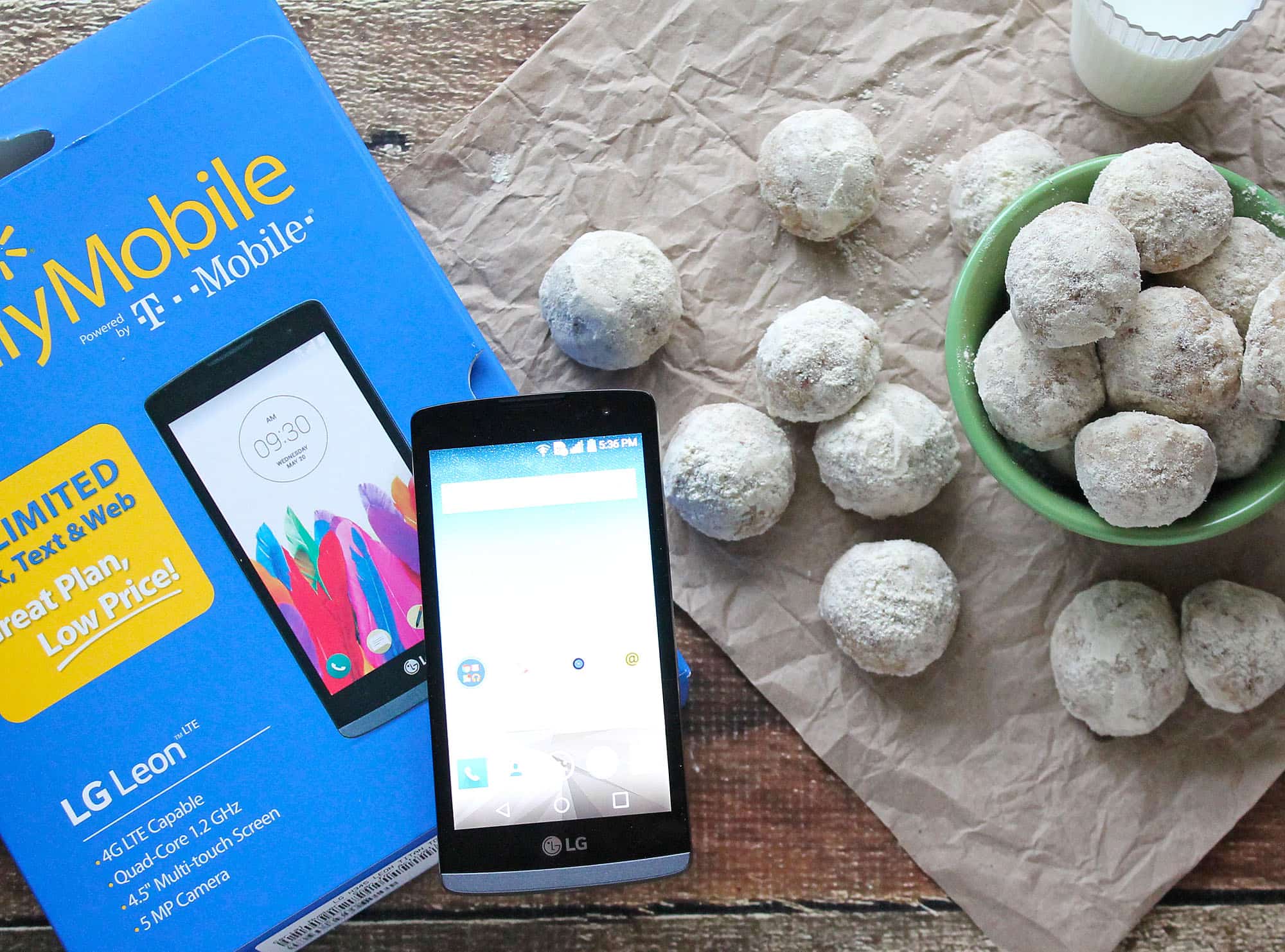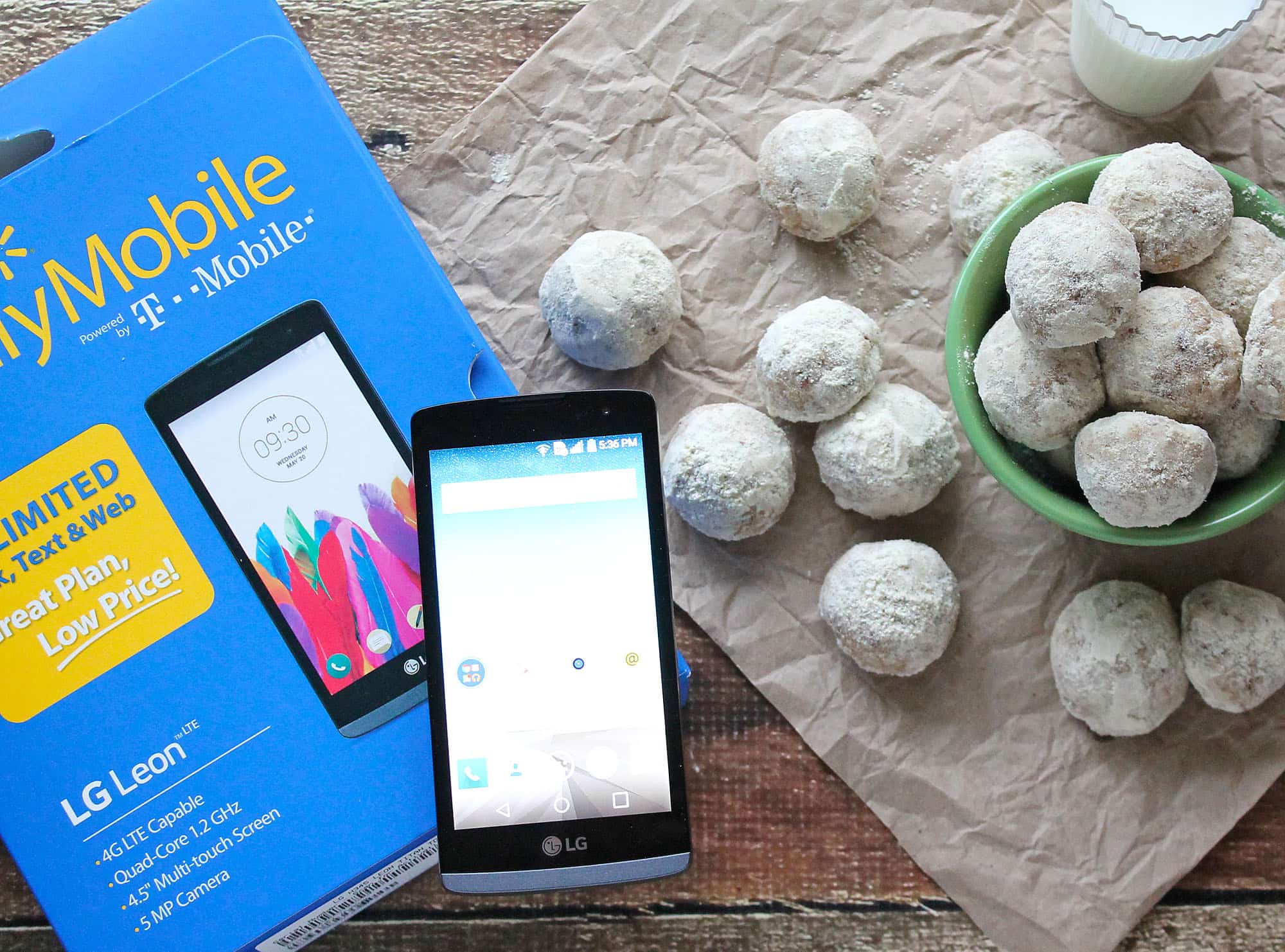 As this first version did not make my heart content (unlike Walmart's New 5GB of 4G LTE data did) as it still had butter and powdered sugar in it, I changed it up a tad more. And my third and final version was given a thumbs up by my daughter. In fact, she picked this version with coconut sugar and coconut oil and a dusting of protein powder over the one I made containing butter and brown sugar and a hefty dusting of confectioners sugar! Yes – it is a major parental win for me when my daughter decides to #treatherself right!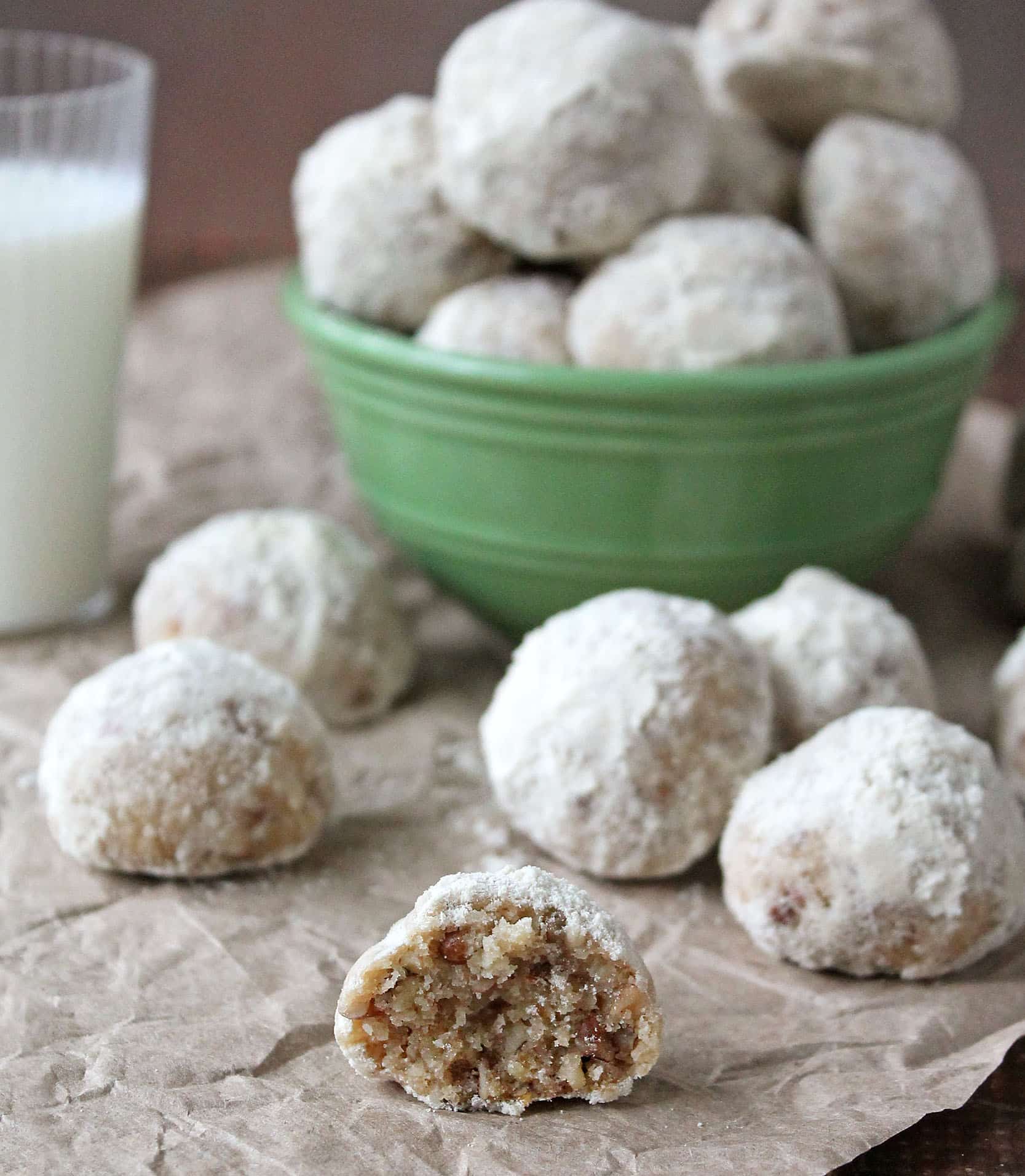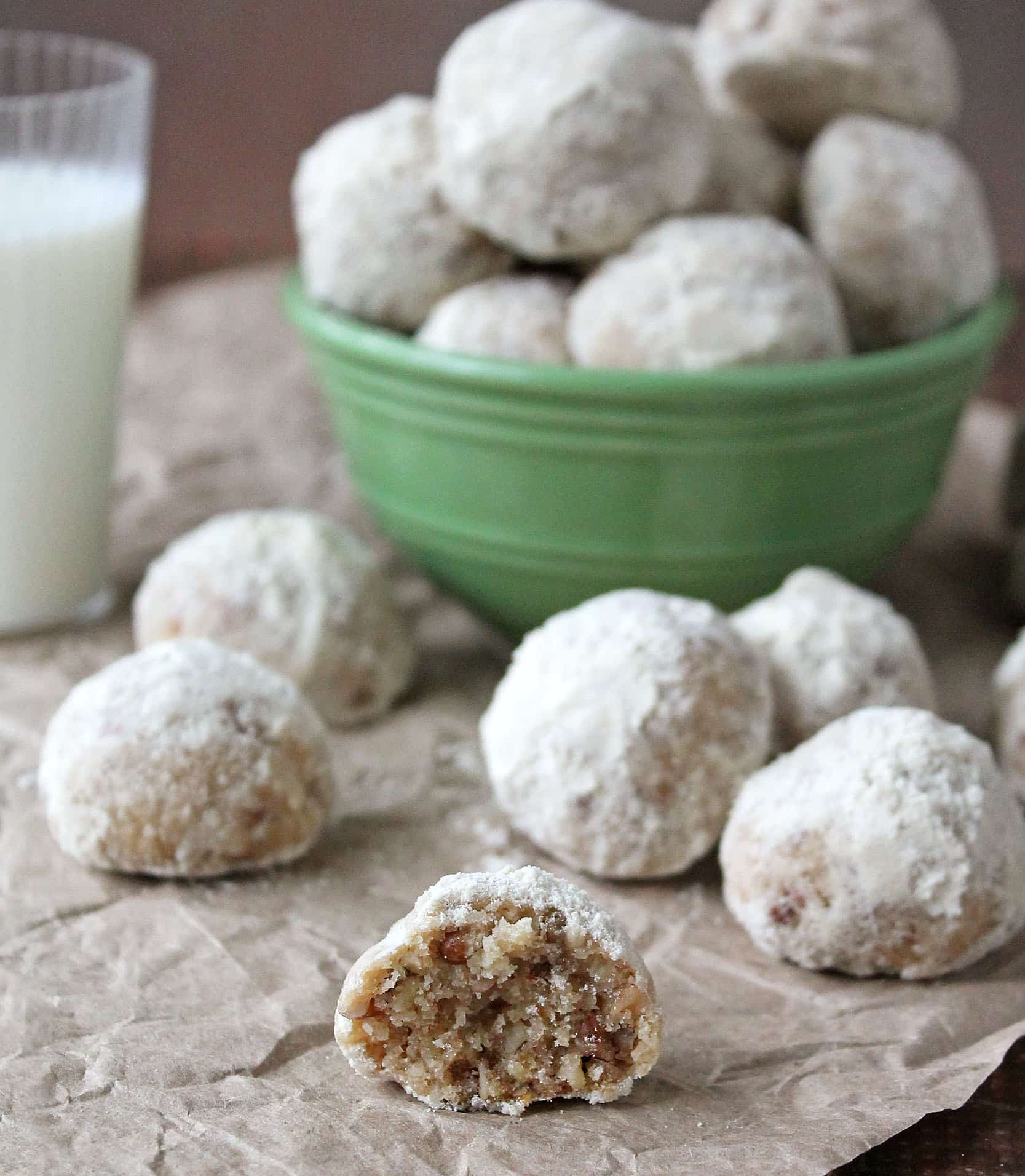 I was fortunate to have been able to try out the new LG Leon LTE – but I don't think it's going to settle in our home. My daughter and I think we should pay it forward and hand it over to my mom as with Walmart Family Mobile's new data plan, my mom won't have to worry about switching from data to WiFi every time she is out of range of a WiFi connection!
[Tweet "Gluten Free Snowball Cookies #ad #TreatYourFamily #cbias @FamilyMobile @RunninSrilankan"]
Have you ever tried to modify a holiday treat so you can enjoy it year round? Or, should Holiday treats be holiday treats?
What's one way recently where you found yourself treating your family right?
Have you checked out Walmart Family Mobile's Tumblr page? They have the most adorable dog and cat GIFs on there – and I'm not even a cat person!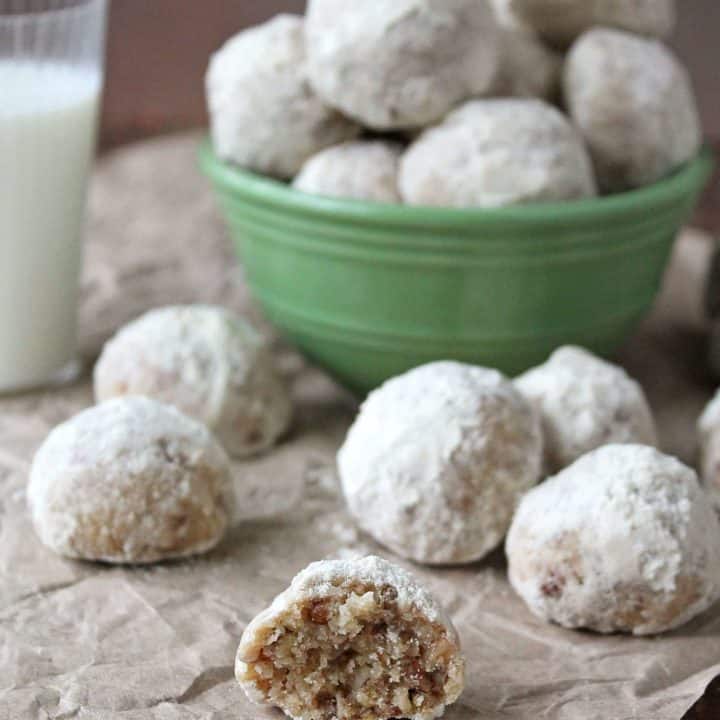 Gluten Free Flour Blend Gluten Free Snowball Cookies
The gluten free flour blend I used
Ingredients
4 1/2 cups white rice flour
1 2/3 cups brown rice flour
1 cup tapioca starch/flour
1 cup arrowroot powder
1/2 cup pecans crushed in blender, pulse till nuts are crushed into small pieces not a butter consistency
1/2 cup walnuts crushed in blender, pulse till nuts are crushed into small pieces not a butter consistency
2/3 cup coconut sugar
1/4 teaspoon cardamom
2 teaspoons vanilla
1/2 cup coconut oil, melted but not hot
dash of salt
1 cup Gluten Free Flour Blend, recipe above
Vanilla Protein Powder for dusting
Instructions
Combine all ingredients together and store in an airtight container till needed.
Preheat the oven to 350
Add the pecans, walnuts, coconut sugar, salt, cardamom, and gluten free flour blend to a bowl and mix well
Then add the coconut oil and vanilla
Roll into balls and bake on a parchment lined baking tray for 12 minutes
Let cool
Then dust in Vanilla protein powder till the snowballs are well coated
We stored these for a week in our refrigerator, but I am thinking they would be fine on your counter too.