You know you want these delicious, gluten free, Matcha & Banana Protein Crepes for breakfast tomorrow – psst, they are super easy to pull together!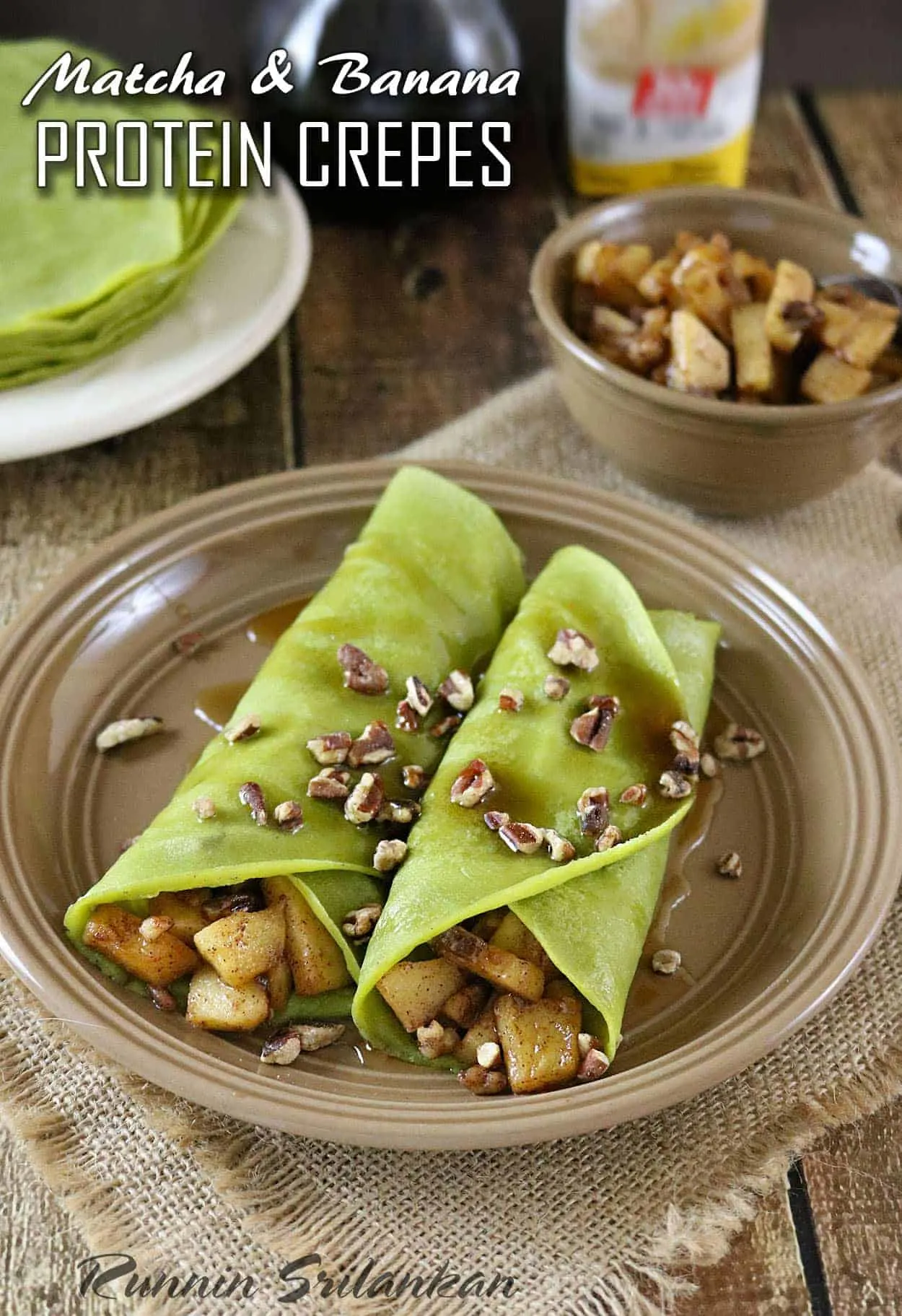 Recently, my daughter and I were leafing through old photo albums and came across some old photos of her getting her first Taw Kwon Do belt as a cute little 7 year old.

Which, in turn, got us reflecting on how she had hit the jackpot when it came to Tae Kwon Do Instructors.

You see, this chap didn't just teach her the difference between a side-kick and a push-kick; instead, he would end every class with an anecdote or story. Sometimes, it was a story from the past and sometimes, it was one from the present. But every time it would cause his Tae Kwon Do students, as well as their parents, to pause and rethink their way of thinking.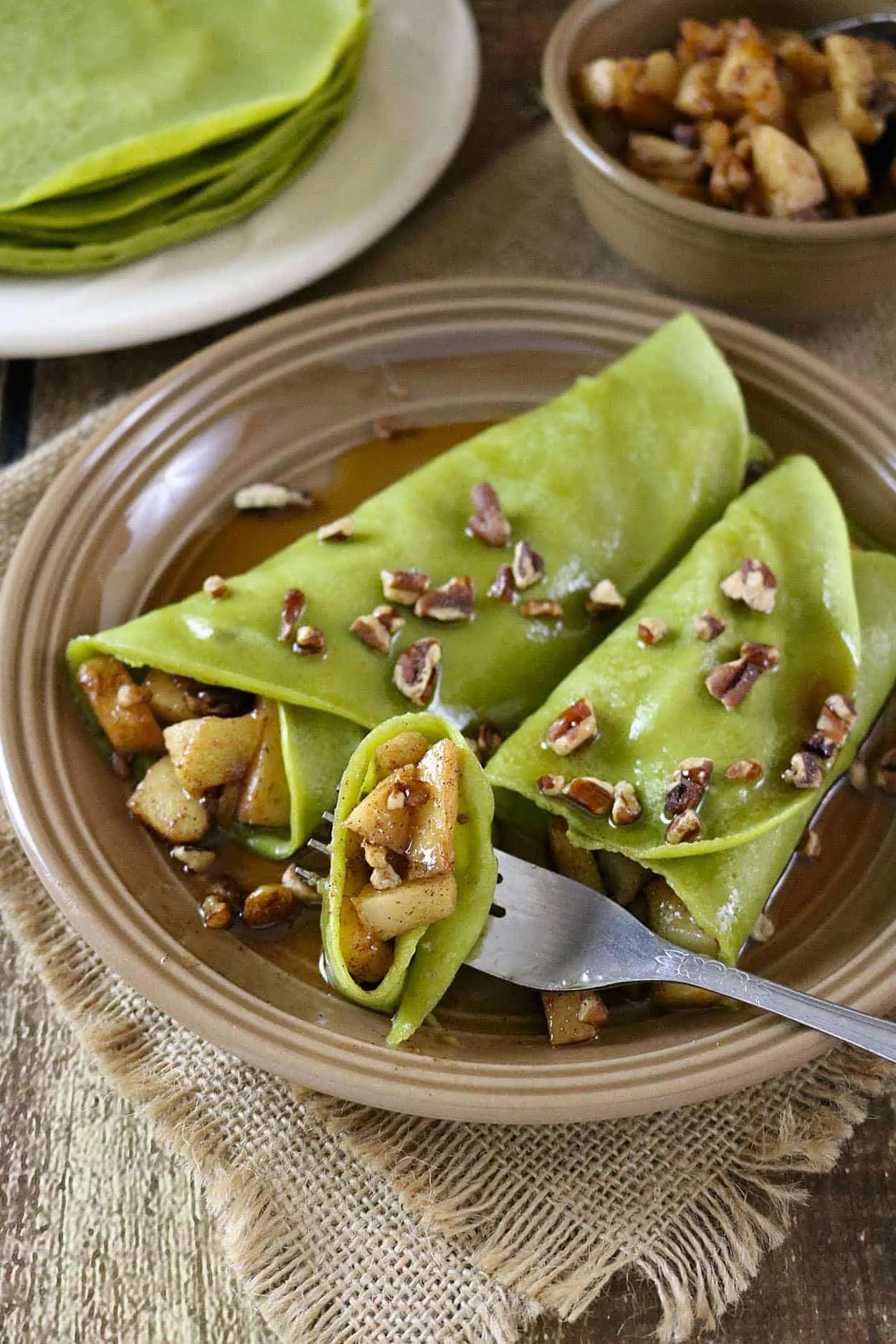 It was during one of these "storytimes" that I first heard about 3rd-grade teacher, Jane Elliot's "Blue eyes–Brown eyes" exercise in her classroom.
What is the Blue Eye Brown Eye Experiement?
Y'all are probably familiar with how she told her blue-eyed students one day that they were smarter and better than their brown-eyed counterparts, and then how she switched it around the next day and told the brown-eyed students they were better and smarter than the blue-eyed students. She documented how each group performed academically and socially during these two days and successfully showed how one's performance can be in direct response to what they are told to believe.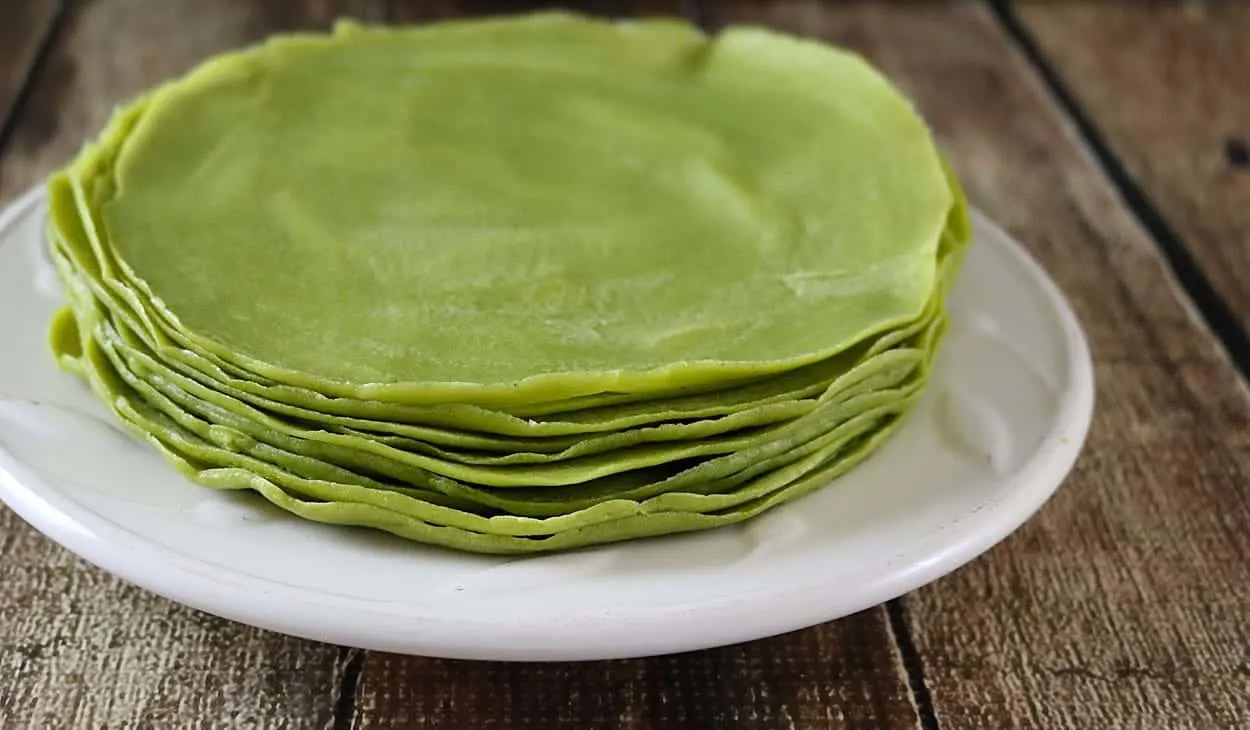 My daughter's Tae Kwon Do Instructor used this story to make his students understand their self-worth, of how important it was for them to have a true grasp of who they are and not let other's negativity push them from reacting with anything less than grace.

This world can be harsh, but, I am so thankful that this Tae Kwon Do Instructor-chap came along and helped breathe self-confidence into my girl when she was so young so that when she is pushed by naysayers, she'll simply reply "I wish you all the best."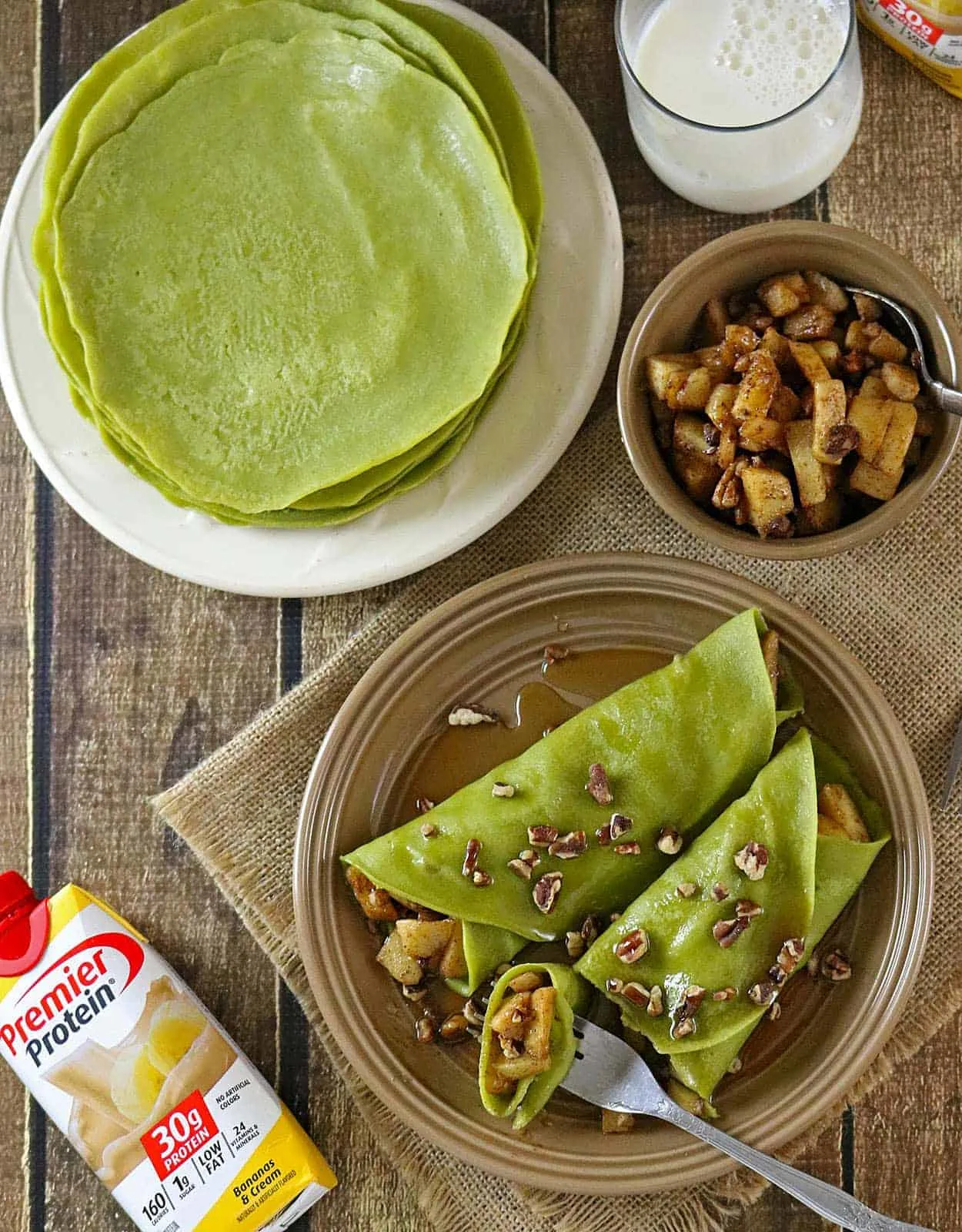 Of course, our trip down memory lane was fueled by a hearty breakfast of these, gluten-free, Matcha & Banana Protein Crepes made with one of Premier Protein's new flavors: Bananas & Cream.
Why We Love These Matcha Banana Protein Crepes
These Matcha Banana Protein Crepes are so incredibly easy to make! I simply measured and tossed all the ingredients into a blender and blended until smooth and had a lovely crepe batter!

Then it was a matter of pouring a bit into a greased, hot pan, twirling the pan around to distribute the batter and within seconds, a tasty crepe was ready!

We enjoyed these crepes for breakfast with a cinnamon and cardamom spiked apple and pecan filling, and a flood of honey!