These gluten-free, 7 ingredient Marionberry Protein Pancakes are made with Marionberry Preserves right there in the pancake batter – check out the recipe below to see what else goes into 'em!
I've partnered with Premier Protein to bring y'all these Easy Marionberry Protein Pancakes! Thank you so much for supporting the brands that keep this Blog Spinning! #TheDayIsYours #Sponsored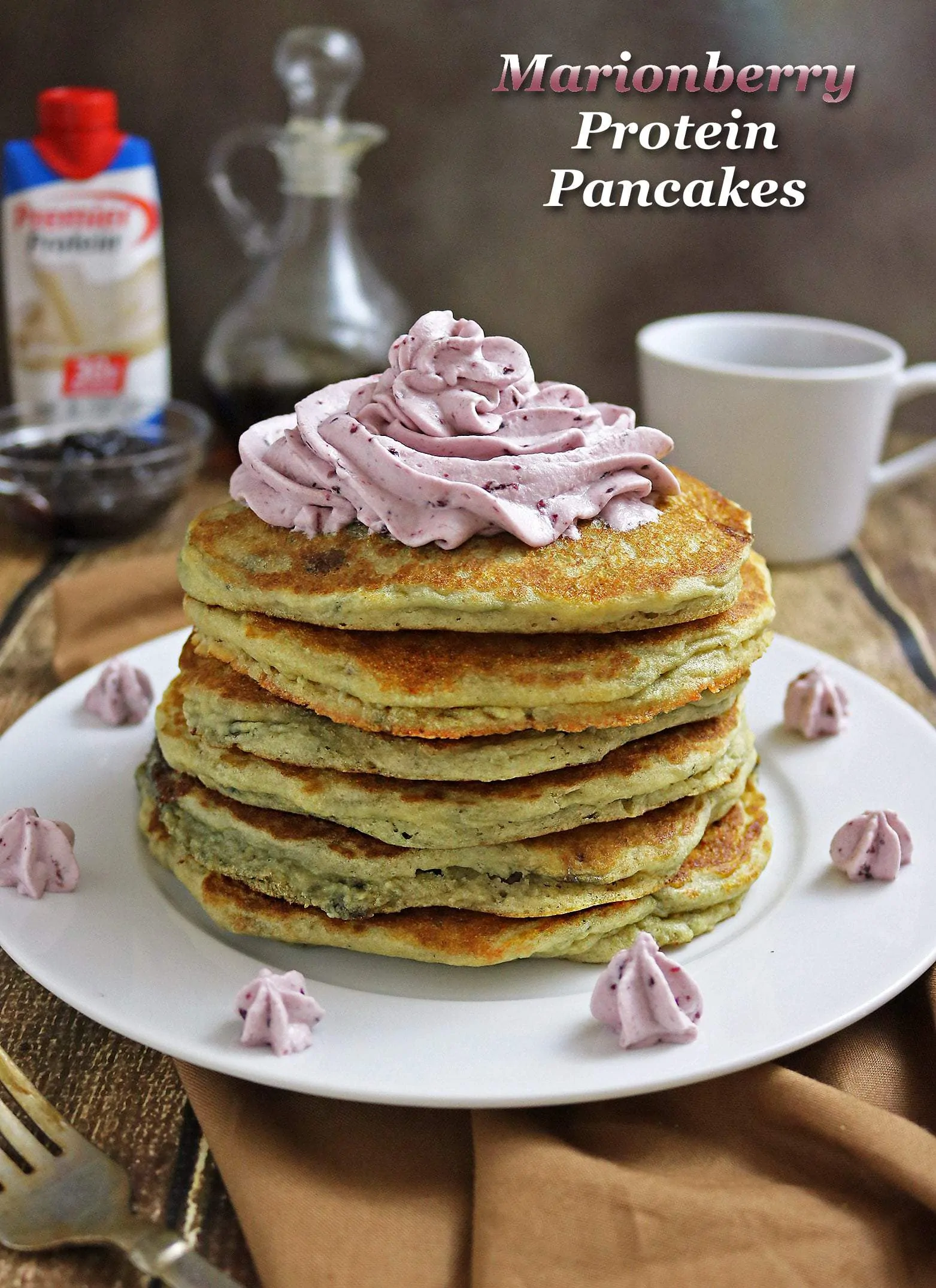 Last night I did something totally indulgent.
Last night, I took a book to bed – and it wasn't one filled with coding mambo jumbo (like I've been doing since I started that web development course).
Last night it was a succulent, totally fictitious, murder-mystery that was a pleasure to indulge in – at least, until my eyelids decided not to co-operate anymore.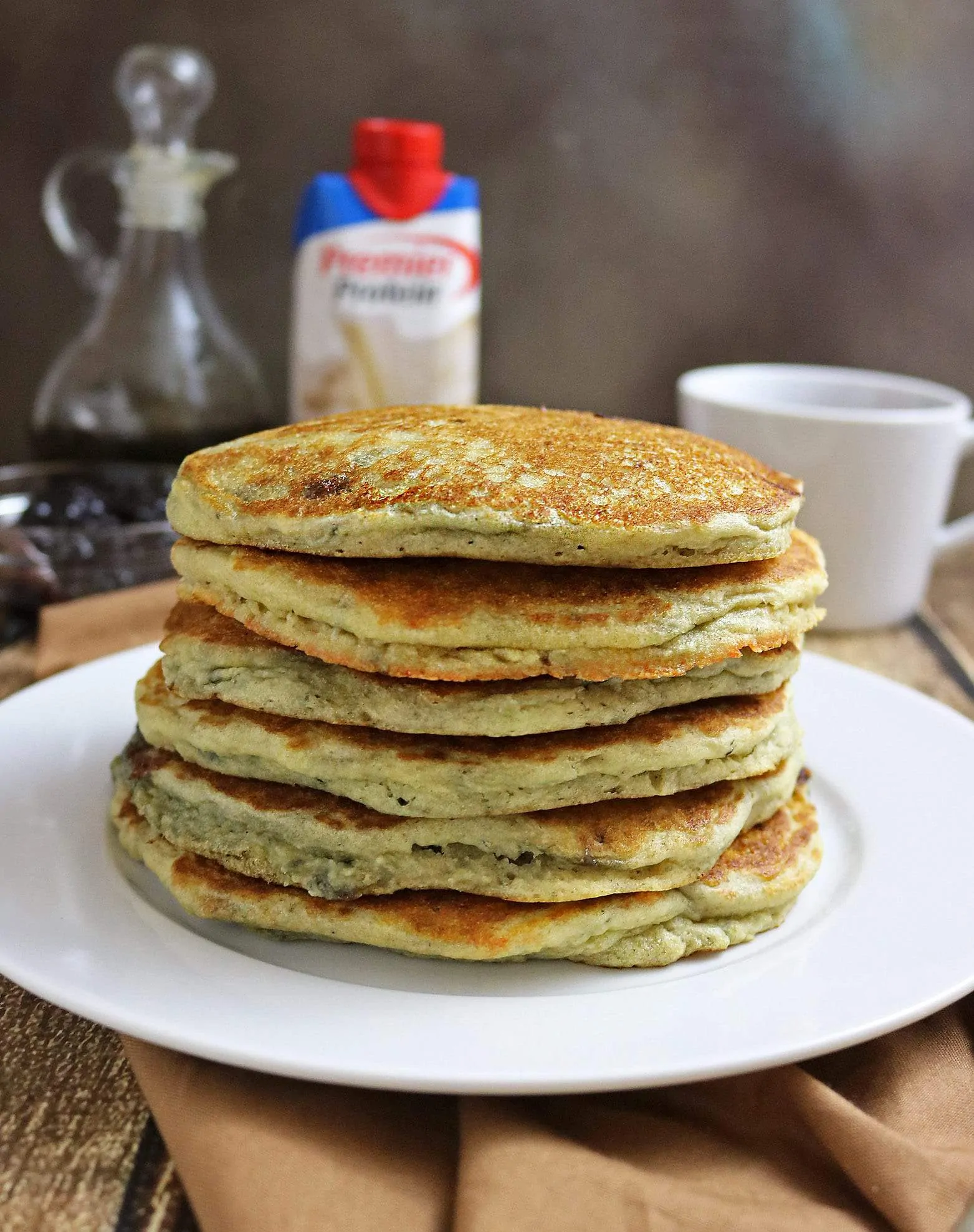 I find it funny how most times a textbook (no matter how badly I might actually want to learn what am reading) manages to put me to sleep.
But, when it comes to a murder-mystery, I resort to all sorts of shenanigans to try to stay awake to read just one more page. Please tell me am not the only one…?!
Anyhoot…speaking of indulging…
It's been quite awhile since we had pancakes around here.
So, when I finally opened up the bottle of Oregon Growers' Marionberry Preserves I brought back from our trip to Oregon earlier in June, I figured it would be more indulgent to add the preserves into the pancake batter as opposed to on the pancakes.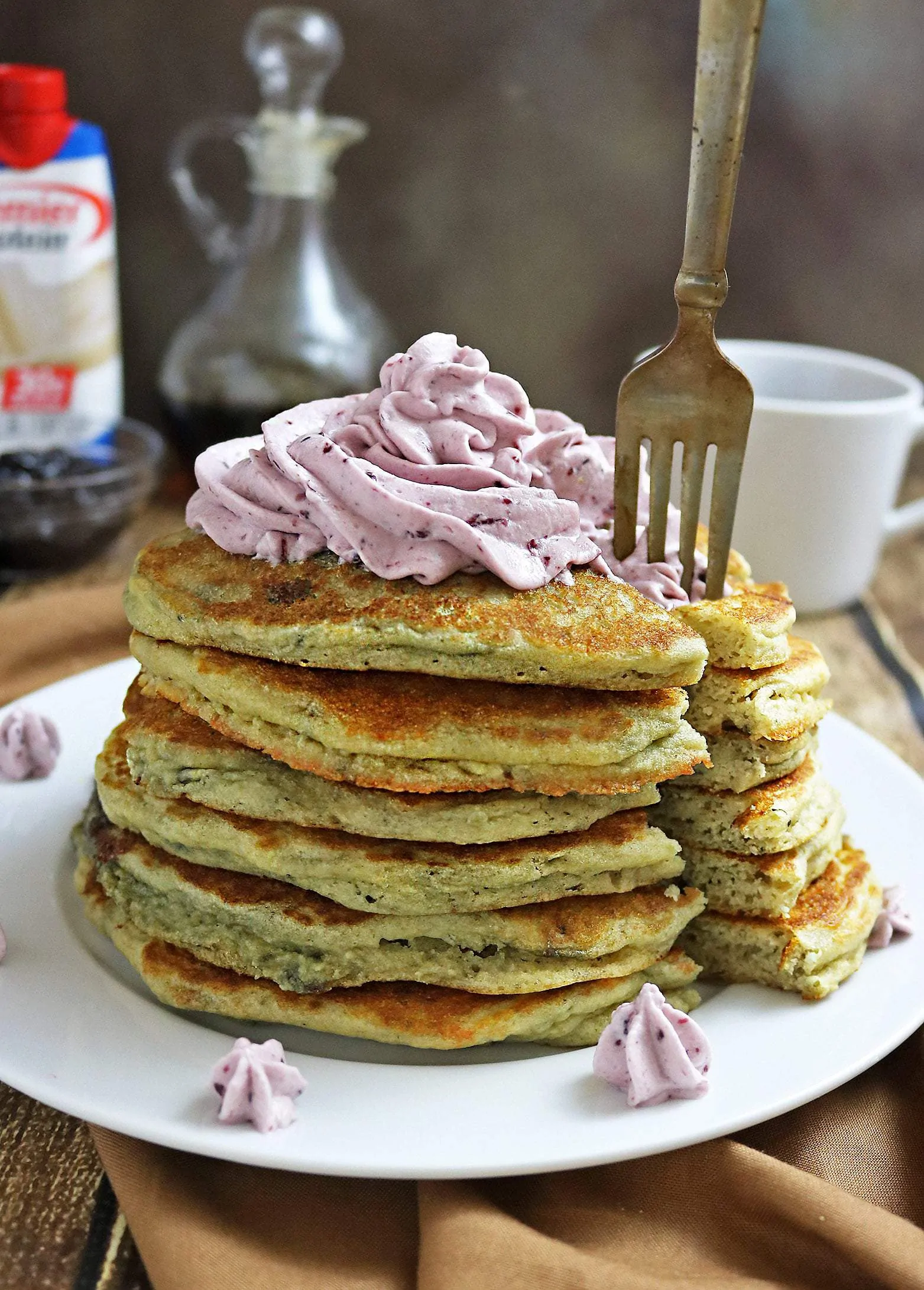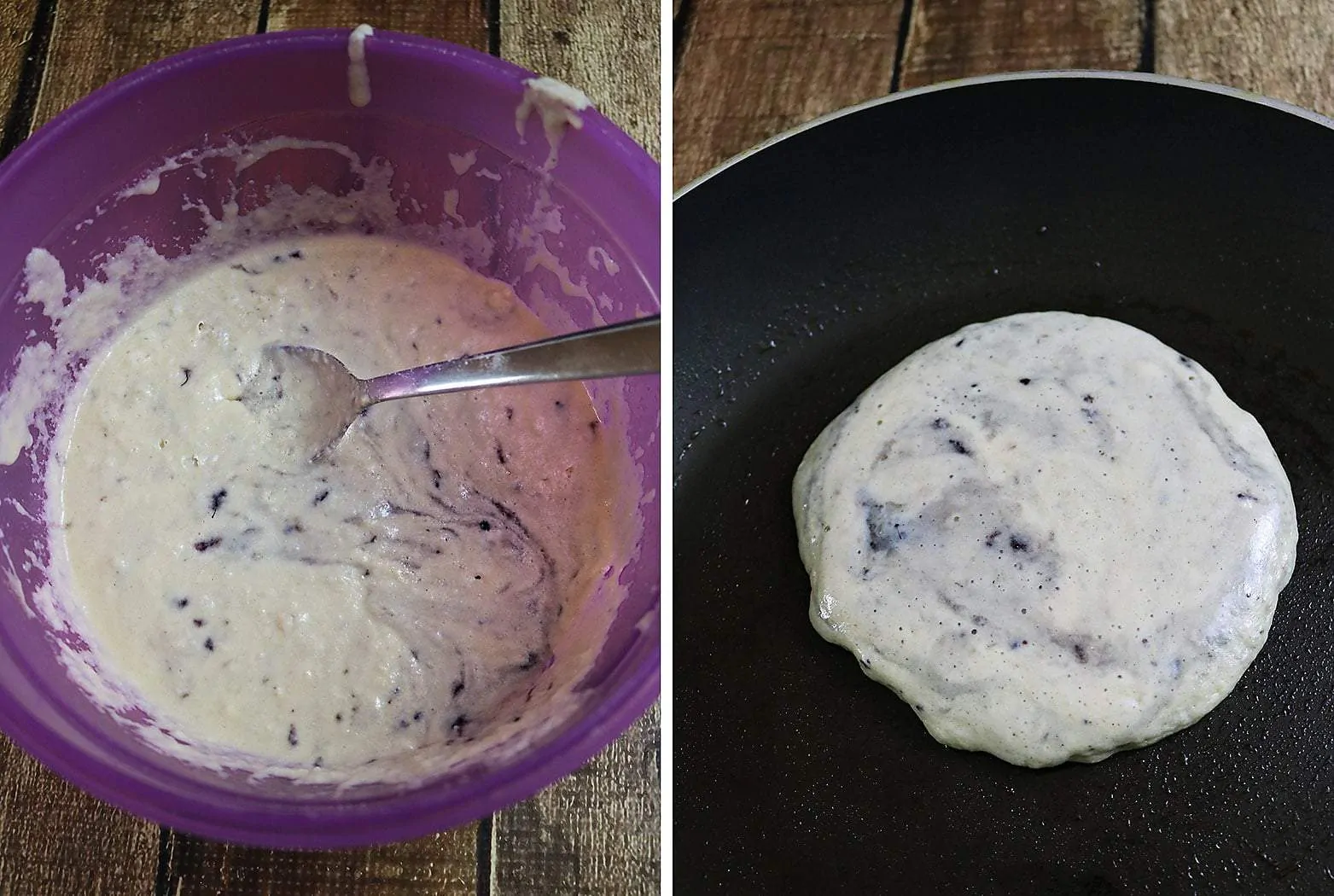 Now, I've grown up eating pancakes smeared with jams and preserves – which are accompanied by the odd drizzle of golden syrup or honey from time to time. So, adding the preserves into the batter simply made sense. Also, you will notice that sugar isn't listed as one of the ingredients because between the preserves and Premier Protein's Vanilla Shake, sugar isn't really necessary. Of course, with Premier Protein in these pancakes – these pancakes are not merely indulgent but protein packed as well. I also kept these gluten-free by using brown rice flour in them, but, please feel free to sub regular brown flour if preferred.
If you have yet to try Premier Protein's Vanilla Shakes, then today is your lucky day – because all ya have to do is enter the giveaway below to win a pack of Premier Protein's delicious Vanilla Shakes and a variety box of Premier Protein's protein bars!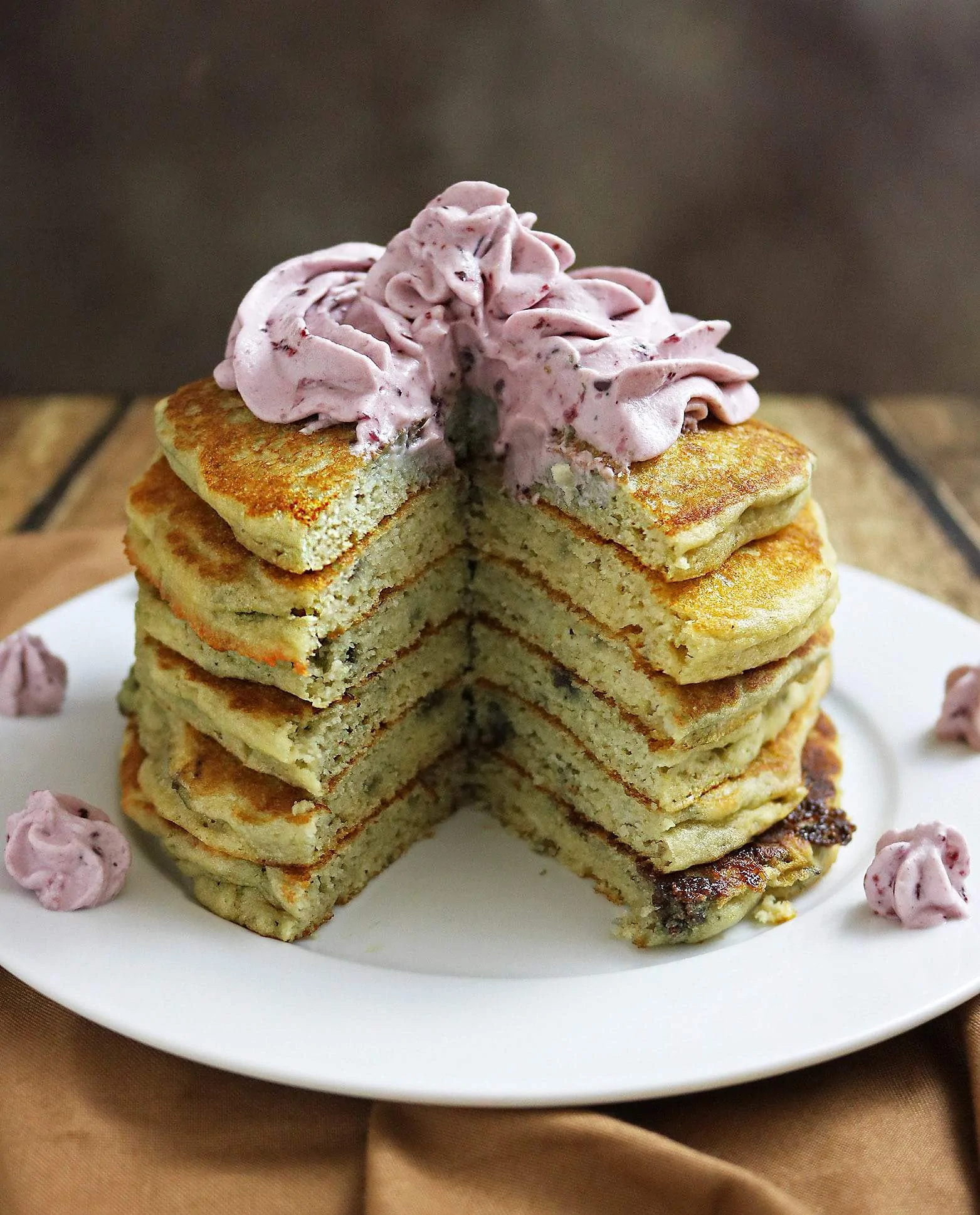 [Tweet "Easy Marionberry Protein Pancakes with Marionberry Coconut Cream #TheDayIsYours #Sponsored"]
Wanna learn more about how Premier Protein is trying to show everyone and anyone how a good source of protein can help them "tackle life's daily challenges, feel their best and live the life they want?"
Then, simply follow them on Facebook, Instagram, Twitter, Pinterest and Youtube!
Here's hoping y'all give these pancakes a try and here's hoping y'all have a happy and safe fourth of July – if you happen to be running The Peachtree Road Race – good luck to y'all!