These Easy Gluten-Free Pumpkin Cake Bars are delicious with a dollop of pumpkin spiced whipped coconut cream/regular whipped cream and a steaming mug of coffee – and, guess what? these little snack cake-like bars just happen to be refined sugar free as well!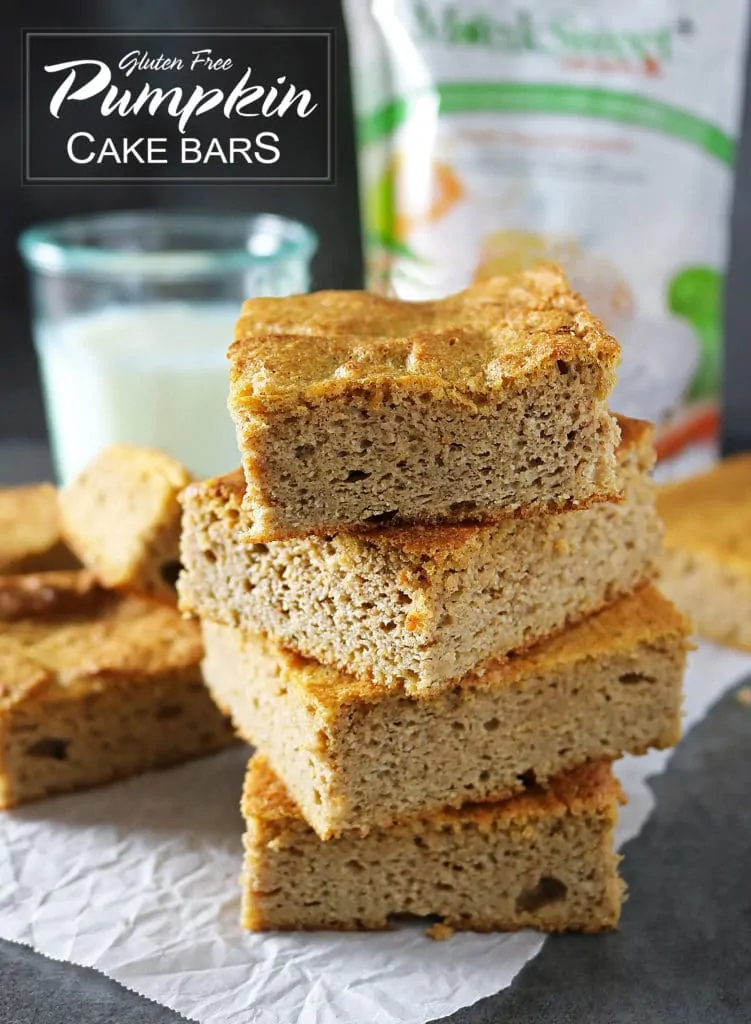 Happy Friday Y'all!
Today marks day 20 since I moved to (and my daughter joined me at) our new abode. In an attempt to familiarize ourselves with our new neighborhood, my daughter and I have been going on Saturday morning walks around this little football-crazy, college town. Some of our walks have been right through the heart of downtown with cupcakeries, coffeehouses and bakeries galore!
Now, I have a mean sweet tooth. I've tried to tame it in the past. I even resorted to exist on refined sugar free treats like these Orange Cardamom Bites during a 3-month refined sugar-free sojourn. But, several months after that, my sweet tooth returned with a vengeance! So, I've learned best to indulge AND balance that mean sweet tooth of mine so it doesn't get too nasty.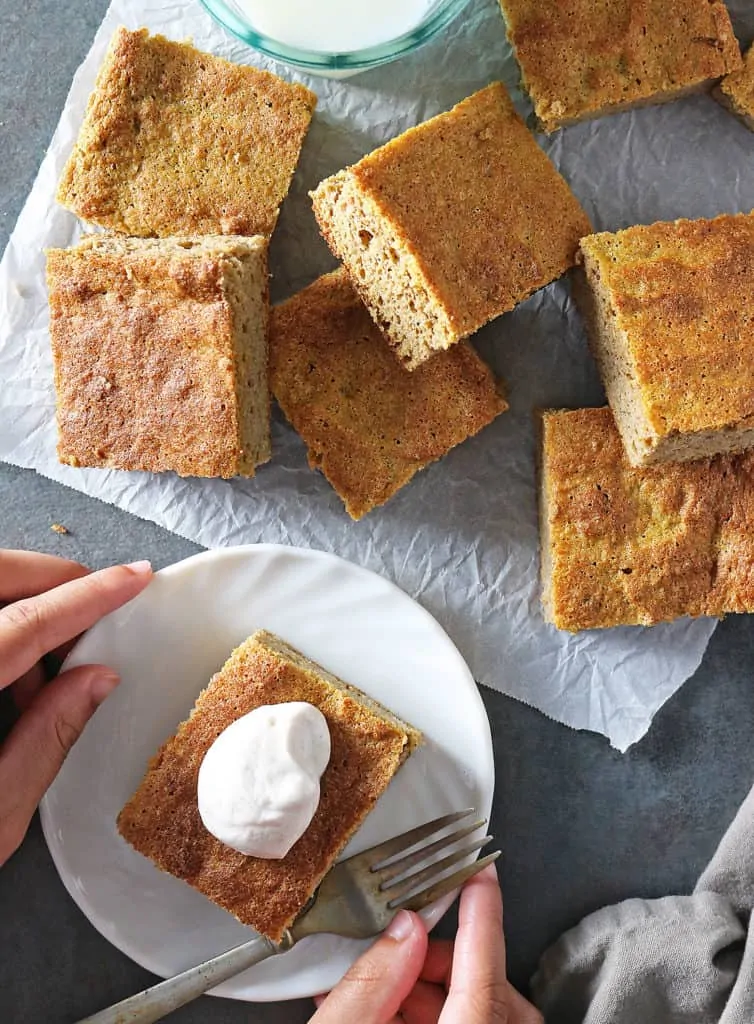 So, when we walk by these institutions where I swear I can smell the sugar 10 feet shy of the door, I go in, I grab AND thoroughly enjoy a butter-beer cinnamon bun (yes they do exist) or a carrot cake cupcake with mile high cream cheese frosting and then I come home and try to exercise balance with the rest of my sweet eats.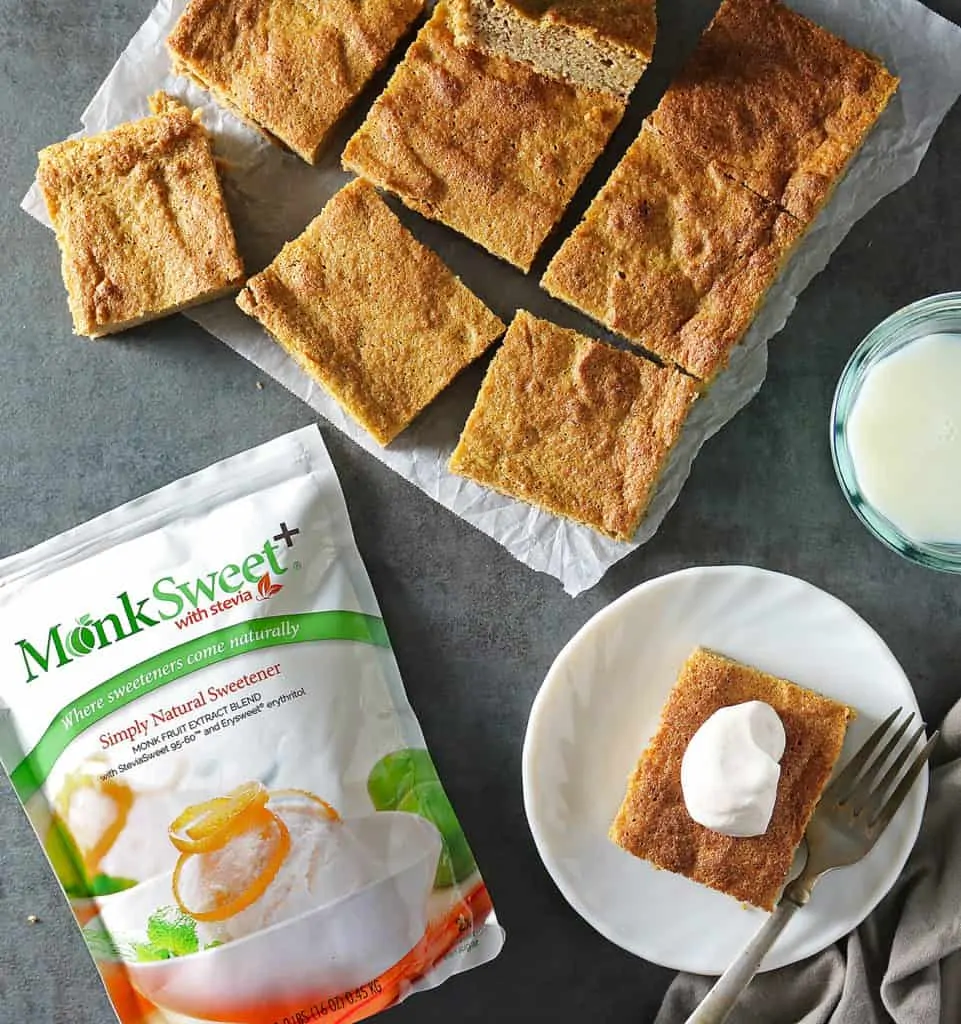 And, that's where these Easy Gluten-Free Pumpkin Cake Bars come into play. These cake bars are very similar to this Chocolate Almond Cake. These cake bars, too, are made by whipping up egg whites and gently folding the whipped egg whites into a mixture of egg yolks, almond meal and flavorings. Only, when I made these Pumpkin Cake Bars, I used MonkSweet+ instead of sugar.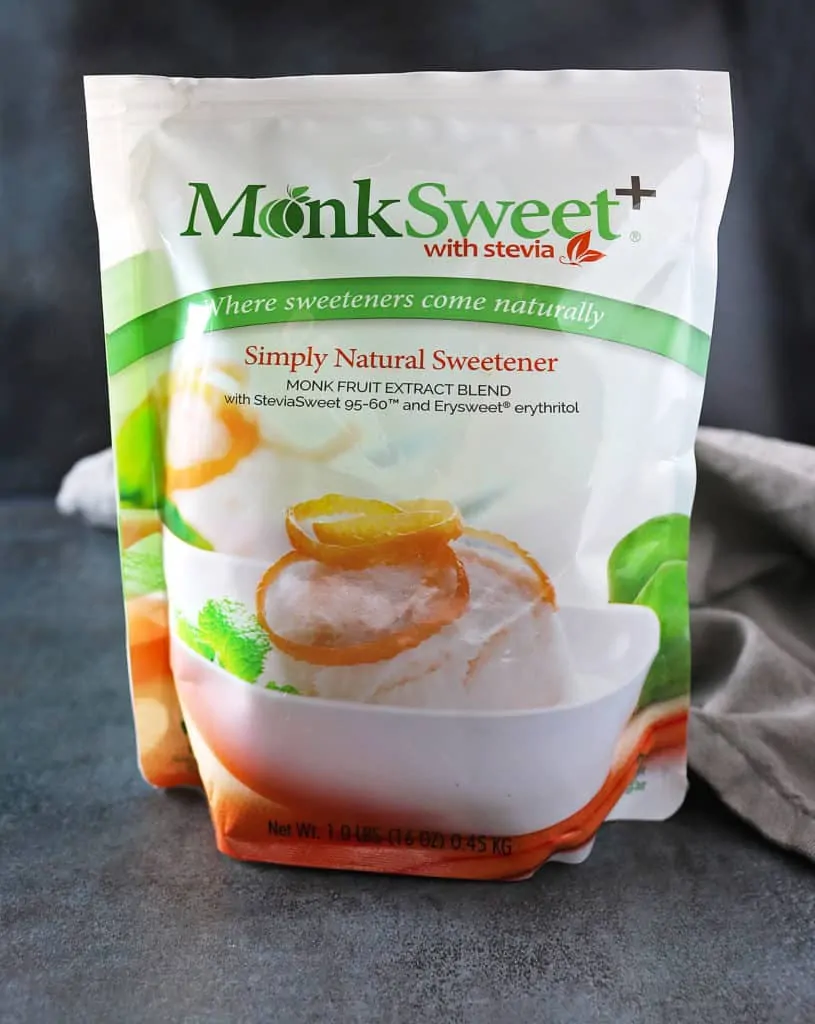 MonkSweet+ is seriously sweet so I ended up only using half as much sugar as I did in making that Chocolate Almond Cake. MonkSweet+ With Stevia is a blend of monk fruit, stevia and erythritol in granular form. With only 1 calorie and 4.7 grams carbs per serving, it's perfect for low-carb diets, sugar reductions, paleo, keto and diabetic friendly diets as well. You can learn more about MonkSweet+ and other products by Steviva by checking out Steviva's website and following them on Facebook, Twitter, Instagram and Pinterest!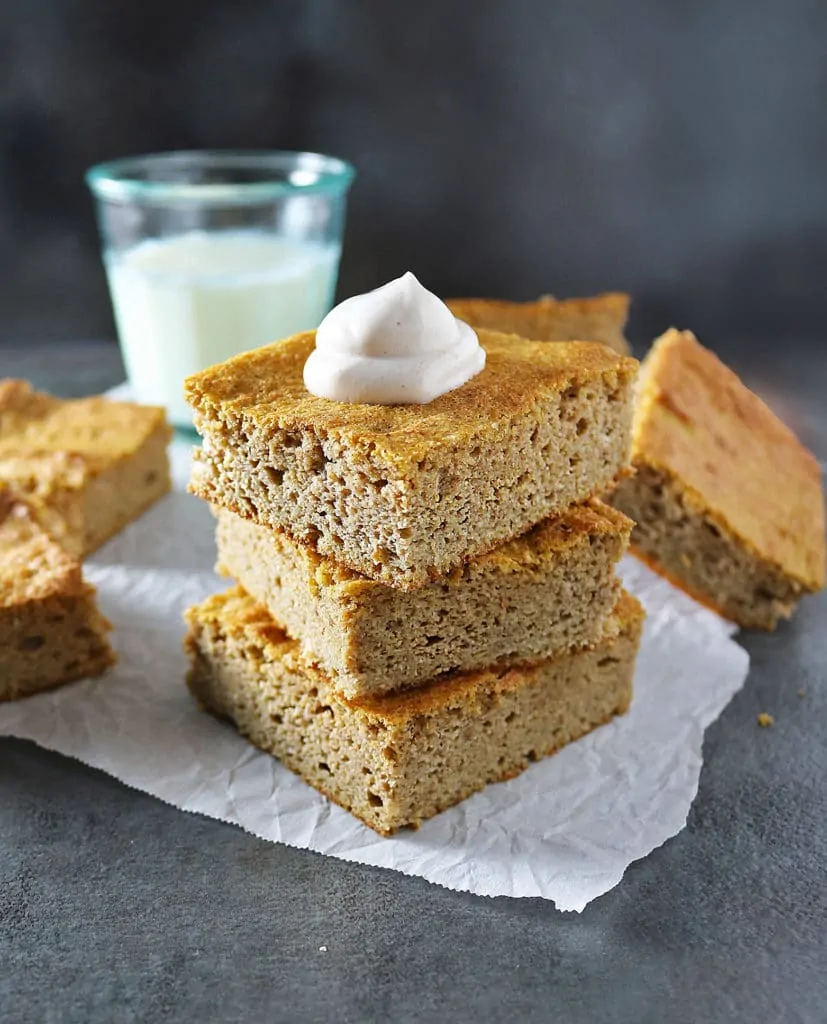 I sure hope y'all give MonkSweet+ a try – maybe by making these Easy Gluten-Free Pumpkin Cake Bars this weekend! And, speaking of weekends, I sure hope yours is a great one – and yes, mine will be filled with more indulging AND balancing!
[Tweet "Easy Gluten-Free Pumpkin Cake Bars #Steviva #sweetandeasy #contest #Stevia #MonkSweet @steviva"]
"By posting this recipe I am entering a recipe contest sponsored by Stevia and am eligible to win prizes associated with the contest. While I was not compensated for my time, I did receive free product samples. As always, all opinions are my own."