This Easy Vegetarian Shabu Shabu is so comforting and warming – and, such a delightfully fun dish to enjoy with a group you choose to gather with!
I've partnered with Sprouts to bring y'all this Easy Vegetarian Shabu Shabu – as always all opinions are mine, thanks for supporting the brands that keep this blog spinning! #HelloSprouts #Sponsored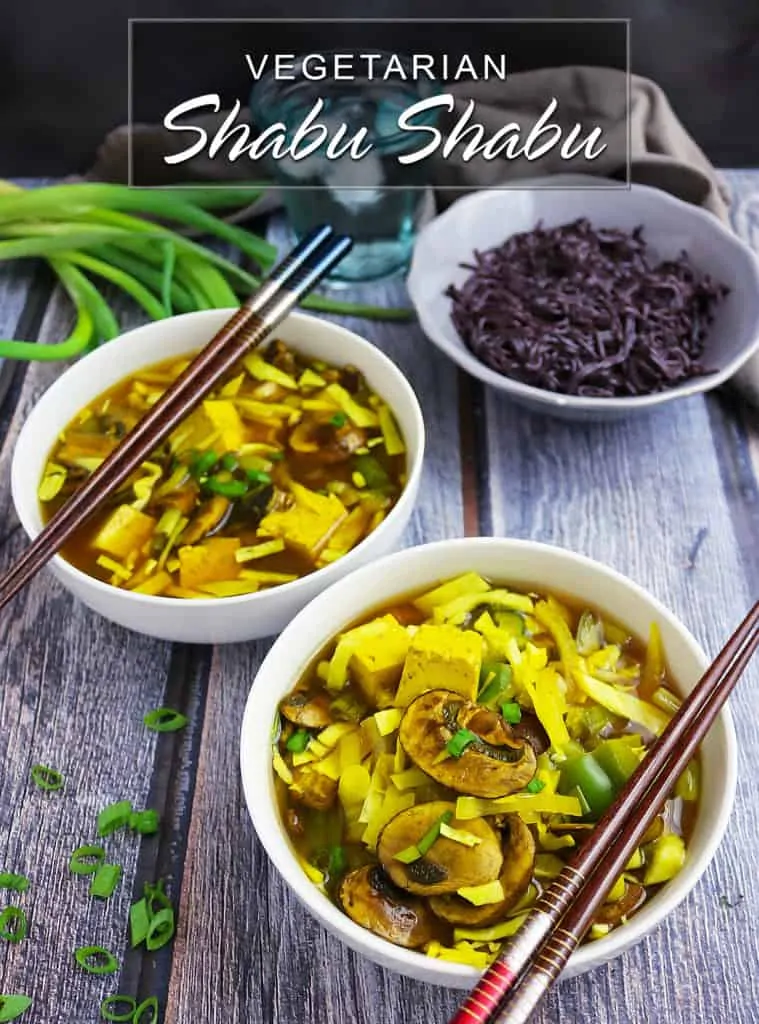 Last month I did a brief recap post of my 3-day sojourn out west to attend the #HelloSprouts retreat sponsored by Sprouts, along with 9 other bloggers. Well, today, I am diving just a tad bit deeper into a couple of things that fascinated me while I was at the retreat.
In the morning of our first full day in Phoenix, we got to sit in on a session on brain health by Dr. David Perlmutter, at SproutsFest.
By the way, SproutsFest is an educational summit where Sprouts team members and vendors meet up to go over cutting-edge information and products (that are being sold and are to be sold) in the Grocery, Dairy, Frozen, and Vitamin & Body Care departments at Sprouts.
Dr. David Perlmutter is the author of "Brainmaker: The Power of Gut Microbes to Heal and Protect Your Brain – for Life" and shared some information that I found simply fascinating about the healing power of prebiotics and probiotics on not only the gut – but the brain as well. He mentioned studies that showed how children who were given a probiotic performed better, behaved better and didn't have any of the side effects that their counterparts who were put on ritalin, had.
According to Dr. Perlmutter, children were not the only ones who could benefit from probiotics and prebiotics. He mentioned that as the brain continues to regenerate itself, even adults can reap the many benefits of probiotics and prebiotics – and I made a mental note to stop by Sprouts when I got back to Atlanta and stock up on their probiotics and prebiotics!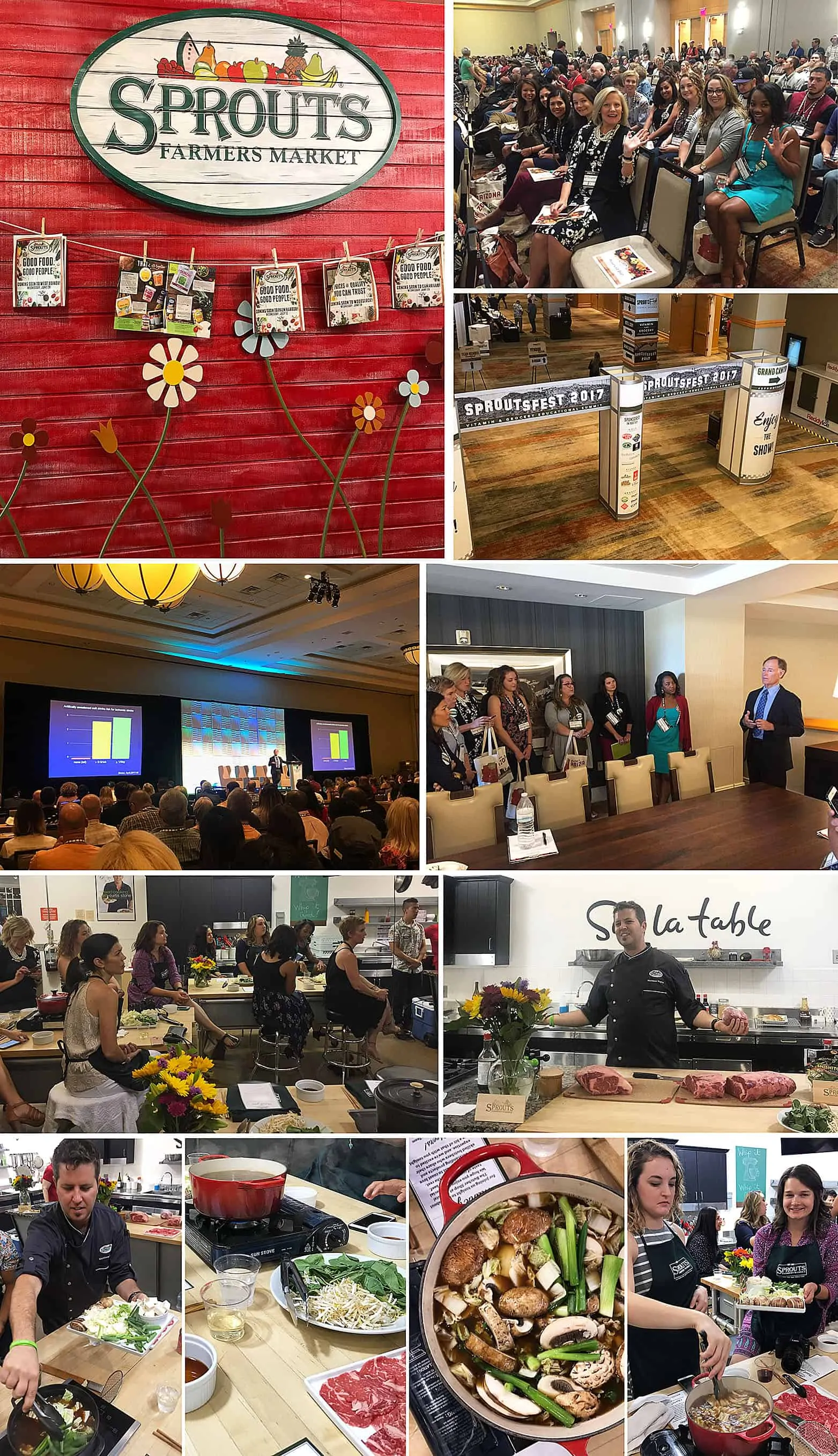 Dr. Perlmutter also talked about the importance of increasing BDNF. As I wasn't entirely positive what BDNF was, I fervently jumped on Google to learn that BDNF or brain-derived neurotrophic factor is a powerful little protein that stimulates the production of new brain cells and strengthens existing ones.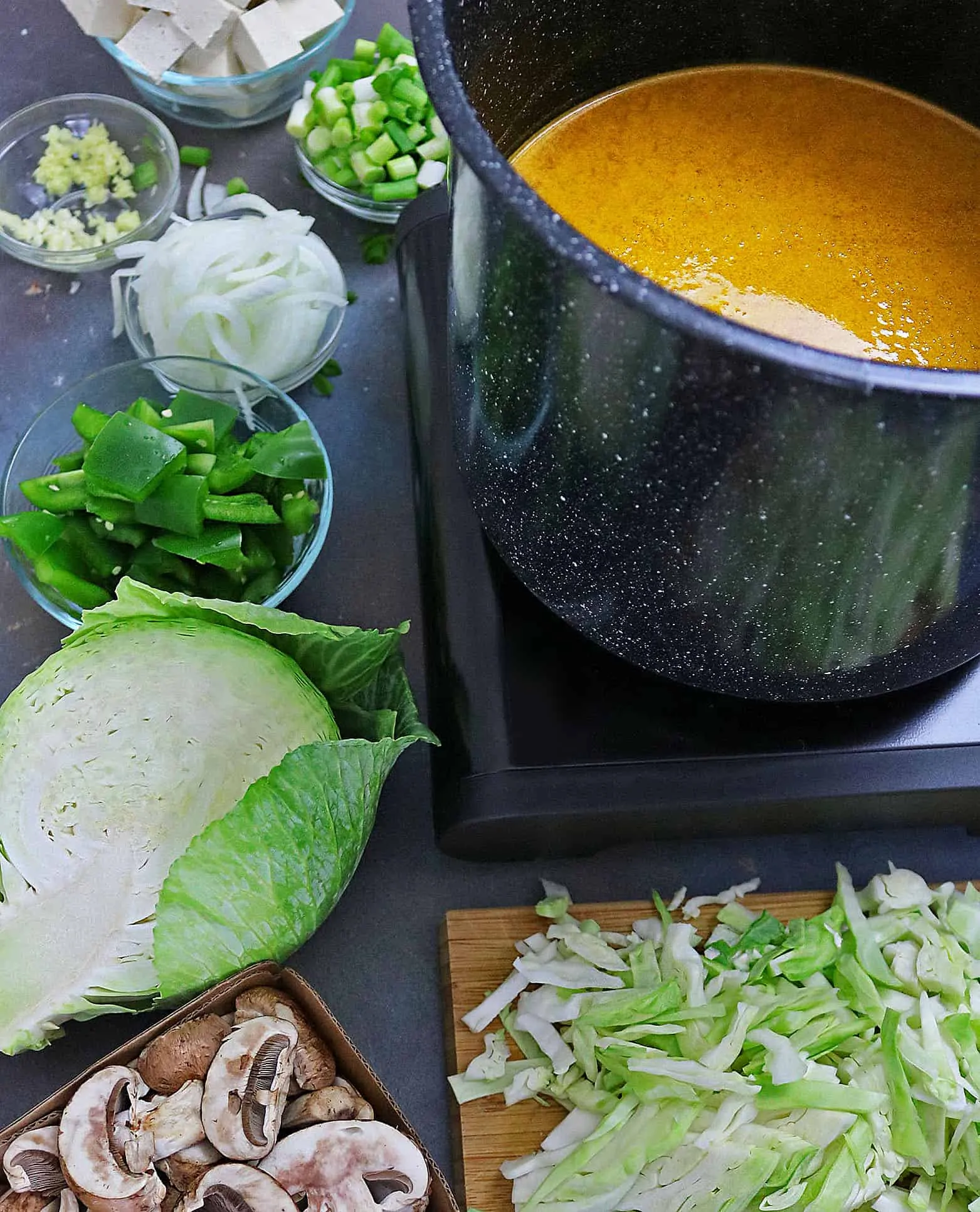 Dr. Perlmutter mentioned that engaging in exercise, consuming whole coffee beans, turmeric, sage, and blueberry are some easy ways to help increase BDNF which can help us learn faster, remember better, age slower, and rapidly rewire our brains. At this point, instead of a mental note, I started an actual list of Stuff to pick up from my neighborhood Sprouts Farmers Market!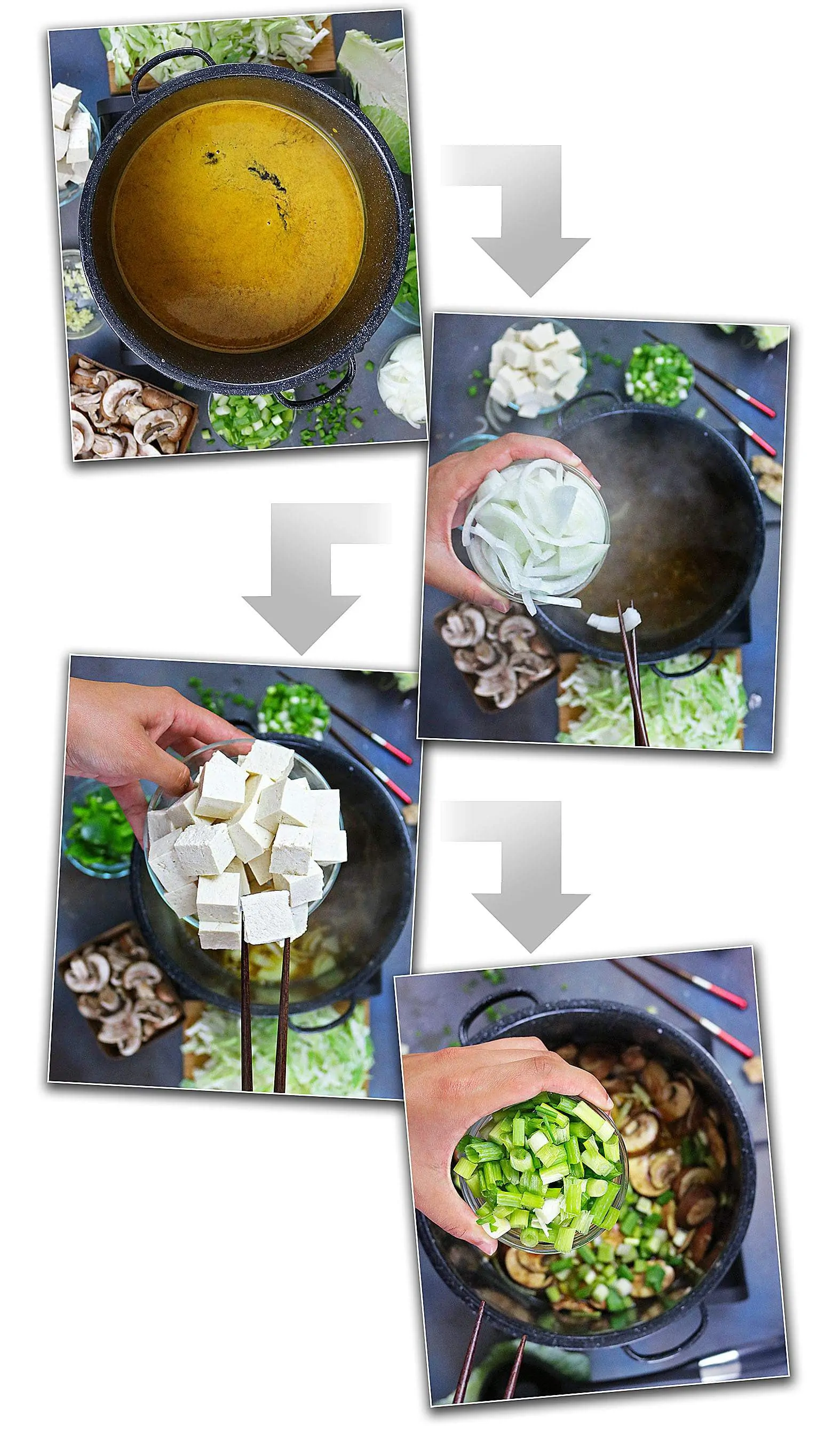 The next thing that totally fascinated me was when we were riding back to the hotel in the evening, after a day full of informative sessions, shopped style cooking contests, gift basket contests, and romance copy contests, we were informed that we'd be dining on shabu shabu! Not ever having heard of shabu shabu before, my mind did some major wondering – leading me to believe that I had misheard and shabu shabu was really shamu shamu! Yikes!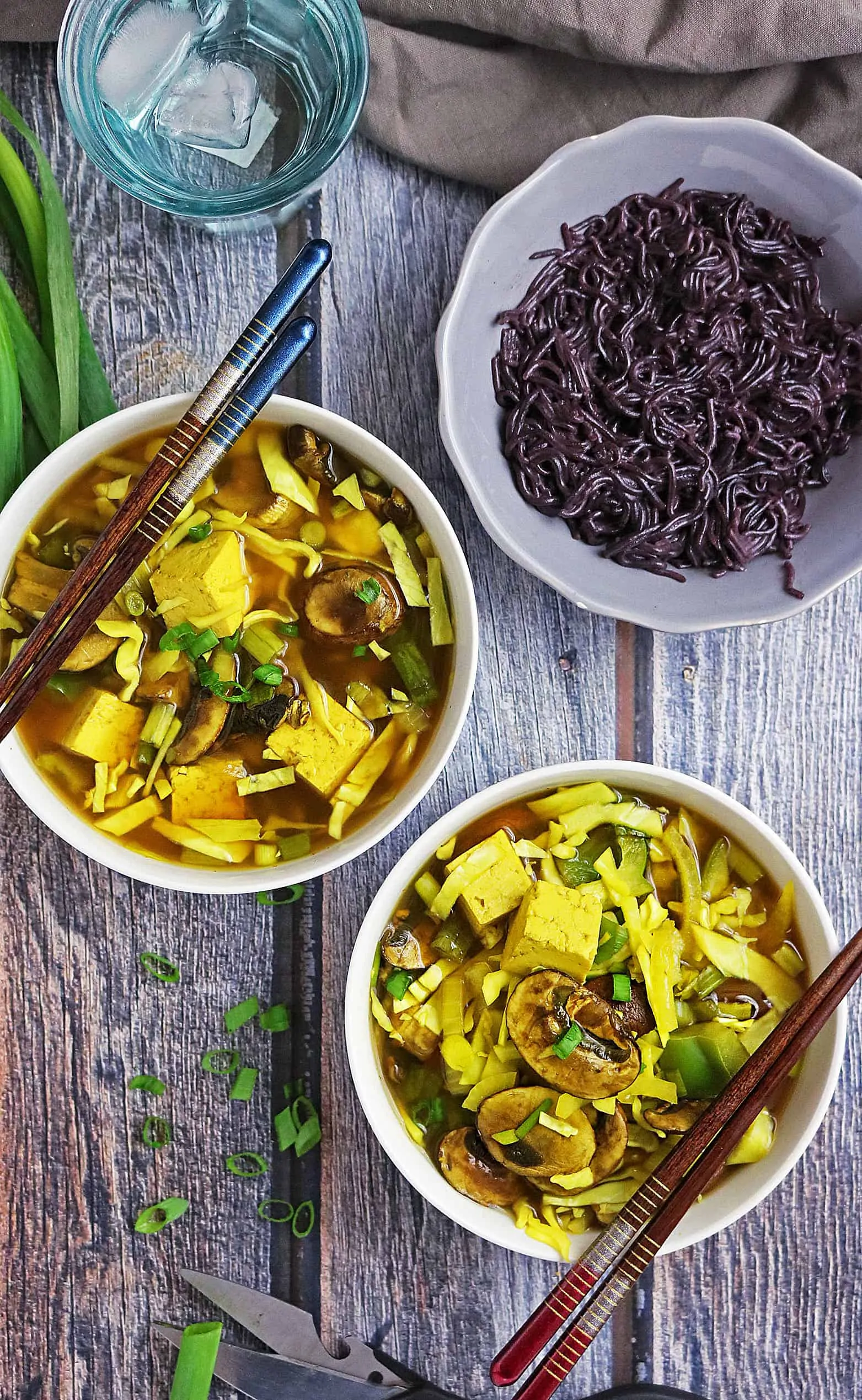 Only later I found out that shabu shabu was a Japanese-style hot pot dish with vegetables and meats boiled in a flavored broth. When we got to our dinner at Sur La Table that evening, Matthew Pratta, the Culinary Director at Sprouts HQ walked us through directions in using all the ingredients he and his team had prepped for us, in making shabu shabu at our tables. He and his team also presented us with some of the choices available to us at the Sprouts Butcher Shop.
Well, when I stopped by my neighborhood Sprouts after I got back from my trip, I also picked up all the ingredients I would need to make an Easy Vegetarian Shabu Shabu for my non-meat eating daughter. And – that is what you see here today.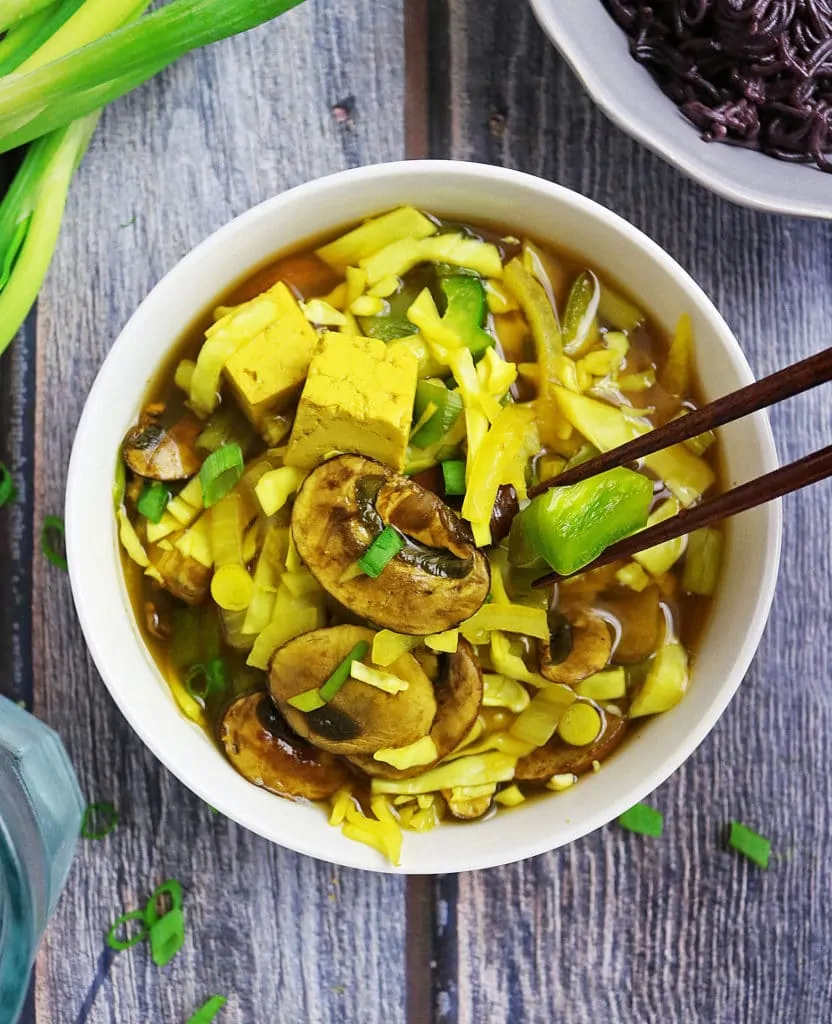 We love this easy vegetarian shabu shabu!
Shabu Shabu is so easy to make – and so much fun!
It is perfect for a fall or winter gathering!
For the broth part, I used chianti, vegetable stock, and turmeric. When it began to work up to a slow simmer, I added in some ginger and garlic and my daughter helped me add in some cabbage, baby bella mushrooms, green peppers, green onions and some tofu.
We also made some black rice noodles that I got at SproutsFest and added it to our bowls of hot and comforting shabu shabu.
Have you tried shabu shabu? If not, am hoping this inspires you to do so – and while you are at it, don't forget to do what you can to increase your BDNF!
Some of our favorite vegetarian dishes from Savory Spin:
Bean Pumpkin Chili,
Moong Lentil Bean Curry,
Banana Flower Stir Fry,
Mango Tofu,
Sauteed Lotus Root and Jicama Salad,
Vegetarian Sloppy Joes,
Capered Brussels Sprouts, and
Sautéed Kale Chickpea Salad