Welcome to the very first post in my blog! A post dedicated to the very highly nutritious moong beans and lentils – a Moong Lentil Bean Curry!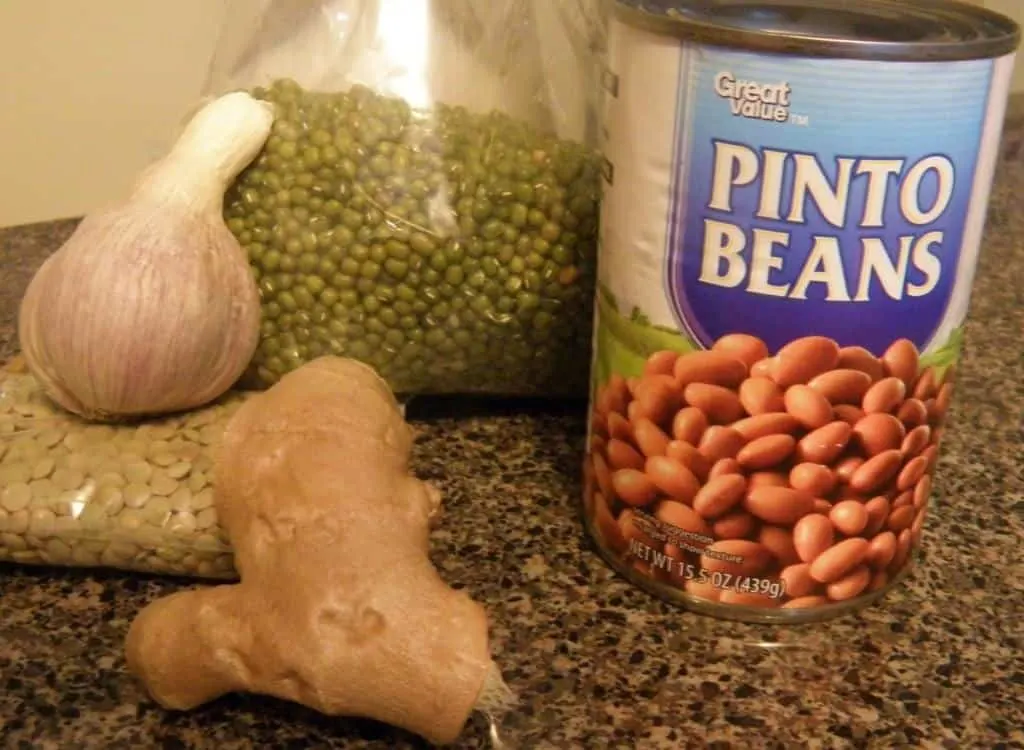 Yes-they were the star of dinner tonight, along with roasted spaghetti squash, roasted Brussels sprouts, avocado, steamed broccoli, and quinoa with caramelized onions, garlic and ginger.
Mung beans contain approximately 3.16 g of protein per cup, are an extremely low glycemic index food that has been said to help lower cholestrol, block and prevent the formation of cancer tumors, and help regulate hormone, among other benefits.
Lentils are also packed with fiber, iron, folate, and magnesium; which are intergral to veins and arteries breathing a sigh of relief and relaxing, as the flow of blood, oxygen and nutrients throughout the body is considerably improved.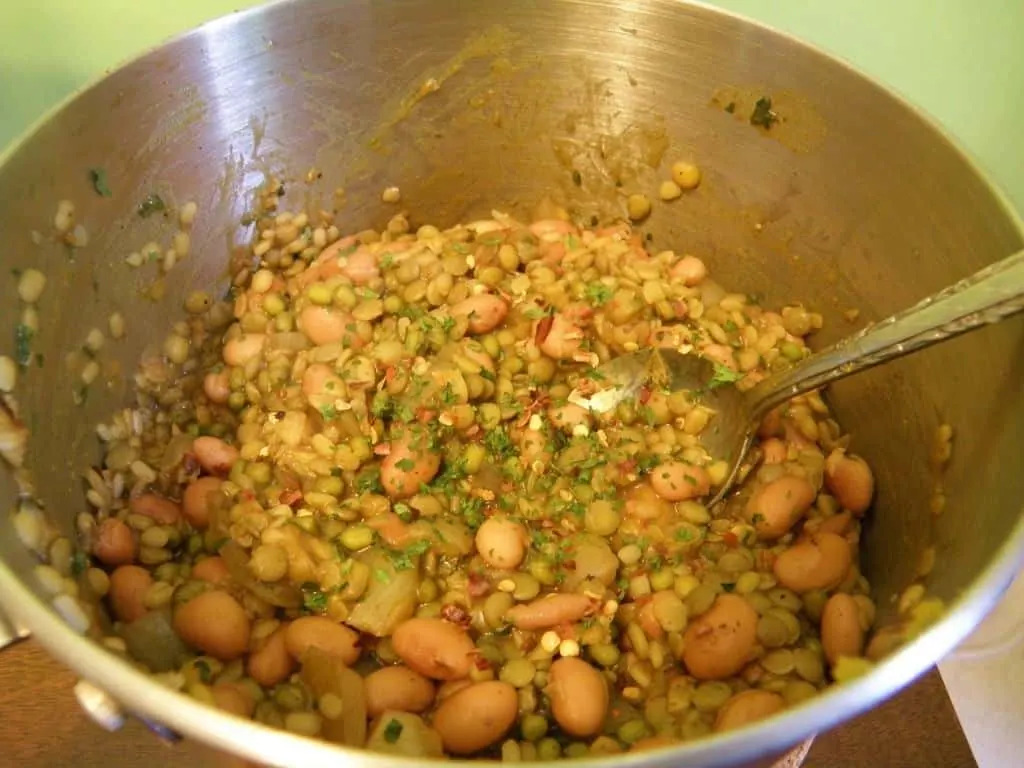 I started off by boiling a half cup each of green lentils, orange lentils and moong beans in a cup of vegetable stock and a cup and a half of water for about 15 – 20 minutes or till they are tender.
I then sauteed an onion, a wedge of ginger and a couple of cloves of garlic till the onions caramelized, I then added that along with pinto beans, parsley, iodized sea salt, pepper, basil, cumin, a couple of teaspoons of organic canned pumpkin and chilli flakes (the Sri Lankan in me needs a lil heat-in the form of these chili flakes in my food that is!) And Voila – this!