With cardamom and cloves, this spiced rice pilaf will have your house smelling wonderful. It is a versatile dish that can dress up your weeknight table as easily as it can a fancy weeknight dinner.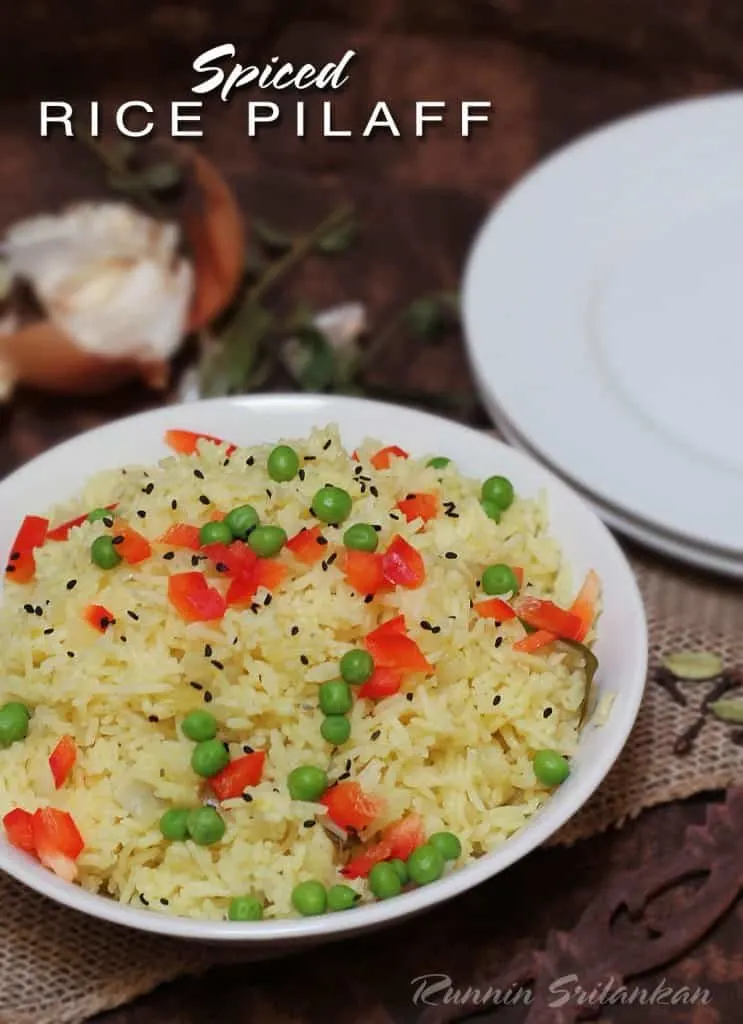 Today, I'm partnering with Grain Foods Foundation to bring you this Cardamom and Clove Spiced Rice Pilaf.
Growing up in Sri Lanka, it often seemed like rice was the center of just about every meal. For breakfast there was "kiribath", which consisted of rice cooked in milk; for lunch and dinner, there was usually rice with curries; and birthdays and holidays were often celebrated with "yellow rice" -a highly fragrant rice, often cooked with cardamoms, cloves, cinnamon, coconut milk, and saffron and served with cashews, sultanas, hard boiled eggs and peas.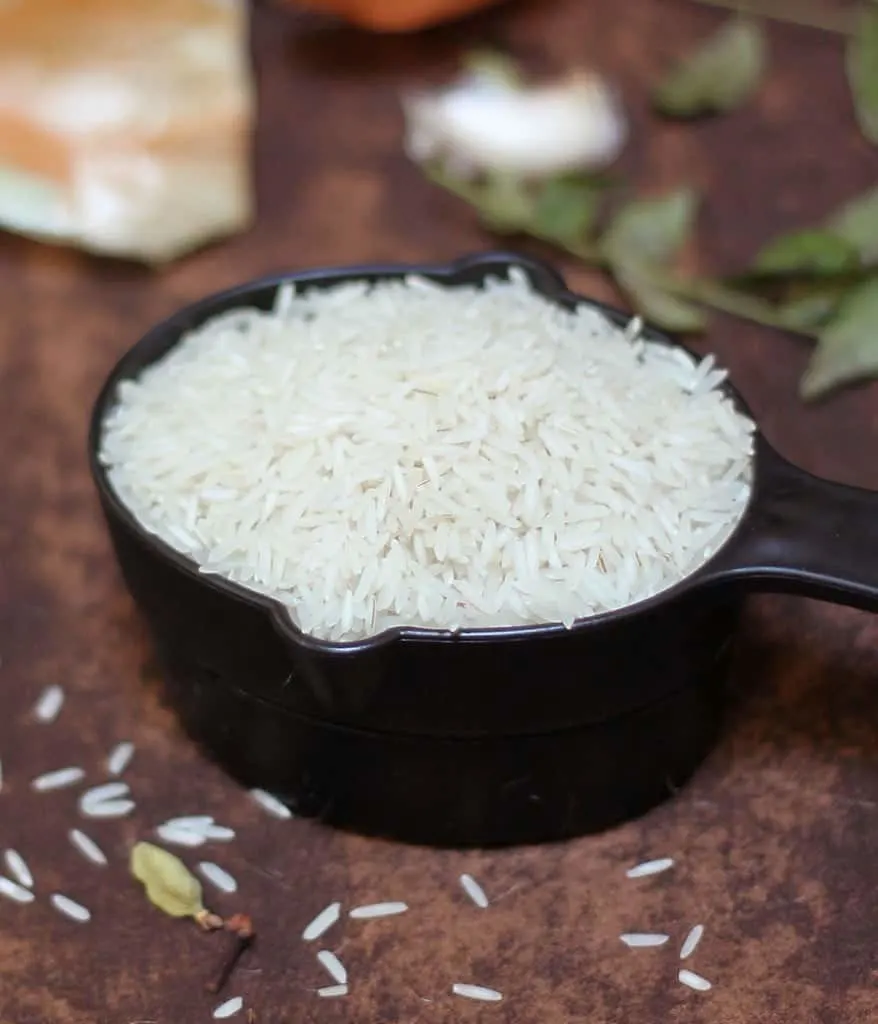 To this day my mom can make "yellow rice" so fragrant, my daughter and I can smell it while we are on the elevator, before we even get to her apartment!

Often times when my cousins visit from New York and my sister flies home from Dallas, they will gladly eat my mom's yellow rice and curry for breakfast, lunch, and dinner – saying that it is brain food!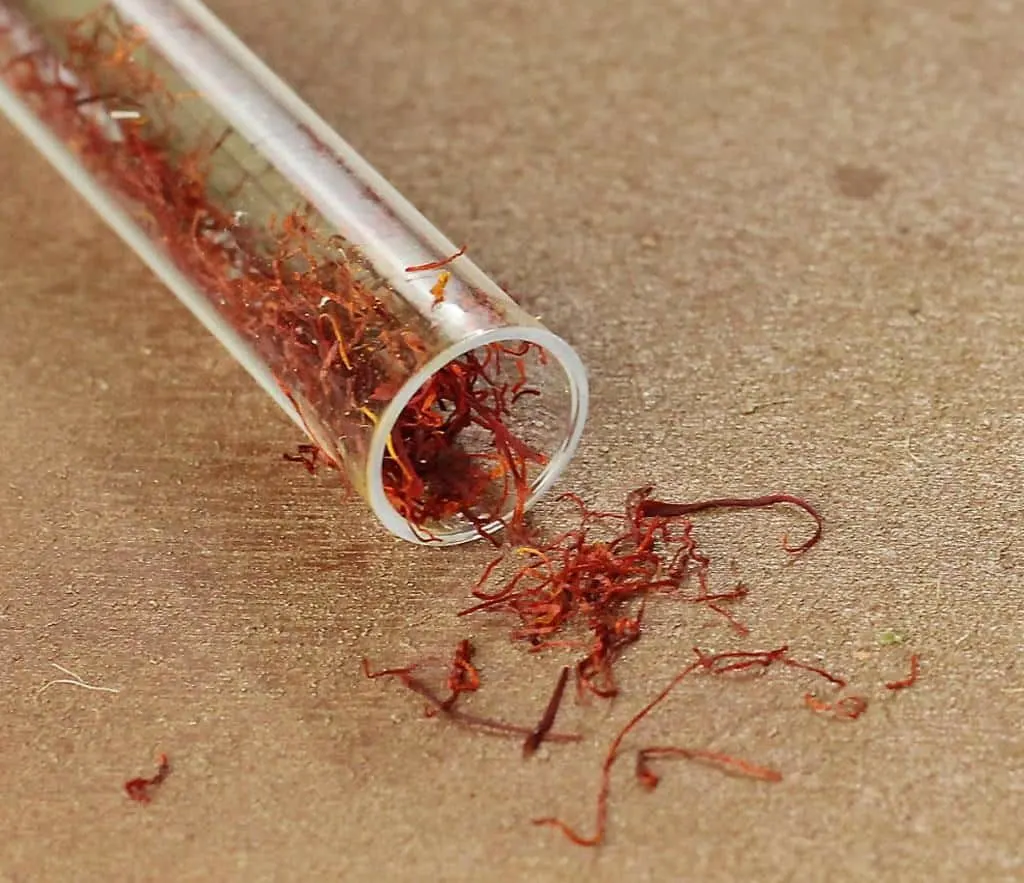 My mom's idea of measuring often involves "a dash of this" or "a pinch of that"…once, she actually specified "a cup of.." and I was beyond stoked – only to find out later that she was referring to the humongous cup she used for her coffee!

So no matter how many times I try to duplicate her "yellow rice", mine never quite tastes as good.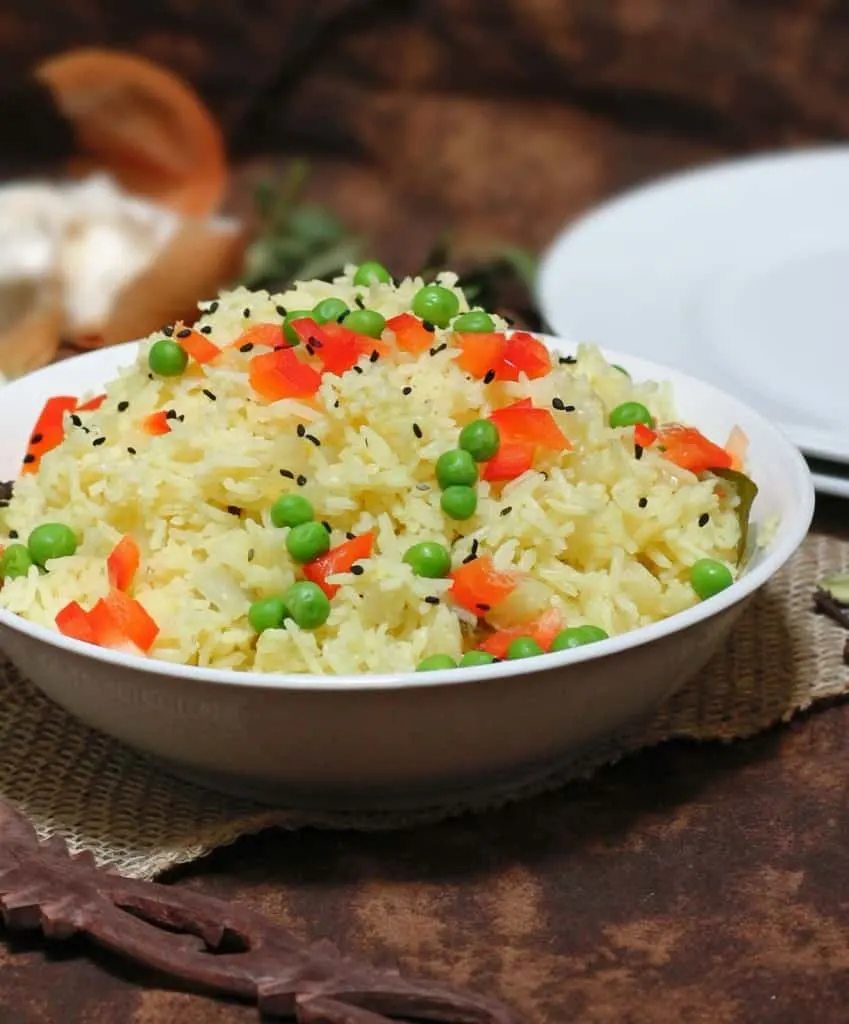 So today, I tried something different and came up with my version of my mom's "yellow rice".

I started off with some onion and garlic sauteing in some olive oil to which I added rice, I also used saffron and cloves and cardamoms but replaced the coconut milk with vegetable stock; and called it simply a Spiced Rice Pilaf.

I threw some toasted black sesame seeds, some peas, and some red pepper on for garnish, leaving off the eggs and cashews and sultanas – making this rice dish a versatile and filling side dish to any #Holidaytable.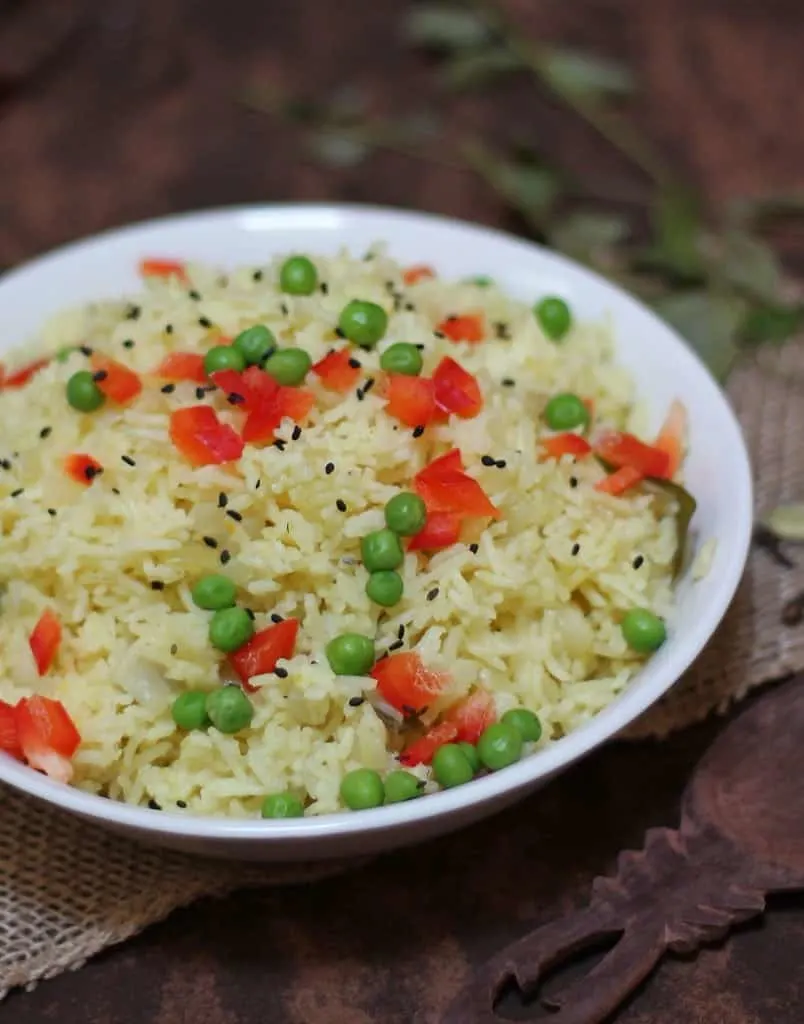 In going over some of the articles on The Grain Foods Foundation website, I found some supporting my cousins and sisters claim that rice was indeed brain food – now I am no expert – so I would love to know what you think?
How do grains affect your physical and/or mental performance?
This post is sponsored by The Grain Foods Foundation. While I received compensation for my time, all opinions are 100% my own.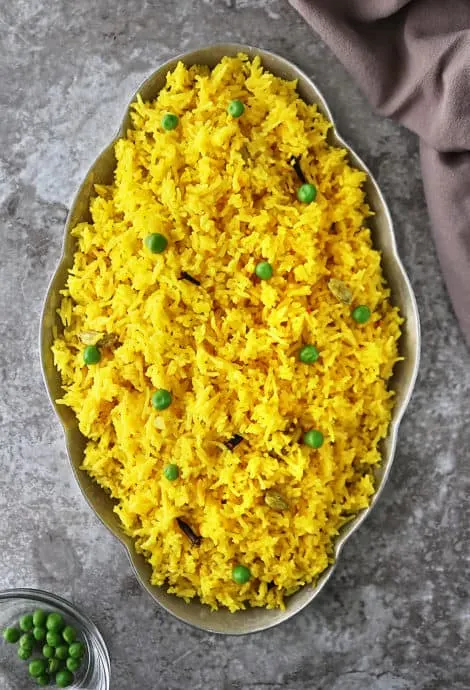 Looking for more rice recipes? Then check out this easy, buttery, delicious, vegan yellow rice!