Cinnamon, ginger, and nutmeg lend aromatic undertones, while silken tofu lends a luscious, almost velvety texture to this Healthy Carrot Souffle.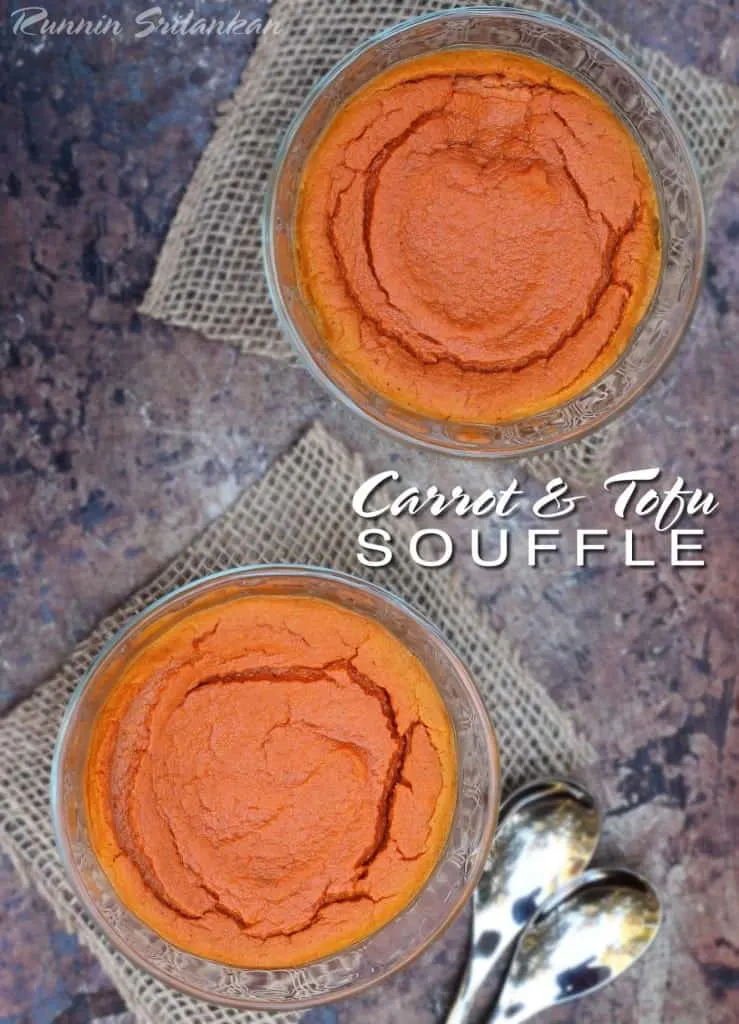 Food aversions were no laughing matter when I was a kid – and a lot of plotting and planning went into managing them!
When I was a kid, I would eat any vegetable so long as it was in a curry! If beet curry or carrot curry or spinach and lentil curry was on my plate, you bet I would be licking it clean.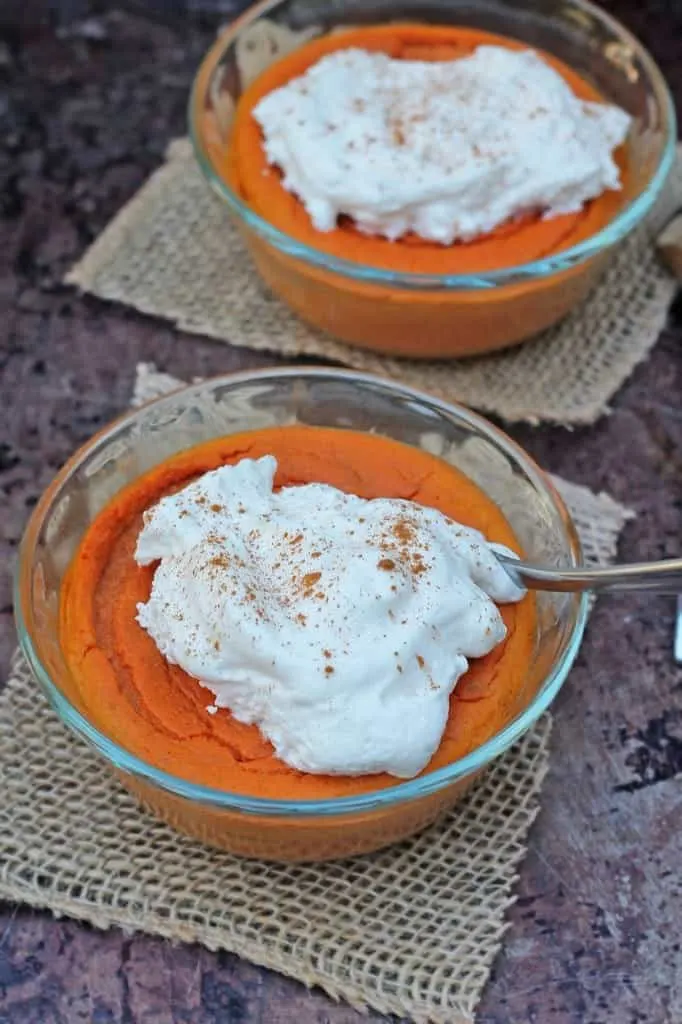 But, if I was given a carrot, I would bury it in one of my mom's indoor plant pots; if I was given steamed spinach, I would squish as much of it as I could under the tablecloth (now I cringe at the thought of my mom having had to clean that mess up); if I was given a roasted beet, I used it to play fetch with my dog – when no-one was looking!
And my daughter was no different – while she didn't go to the lengths I did, she nursed a hardcore dislike for all foods that were not white during early toddler-hood!

She would freak out at the crusts on bread; she would try peeling off the honey brown part of a perfectly sauteed chicken piece; if she could have lived off of egg whites, mac and cheese, yogurt, and milk – she would have been one happy 2 year old!
While I managed to talk trick her into trying different colored foods at home; whenever we went out, she would only eat mac and cheese.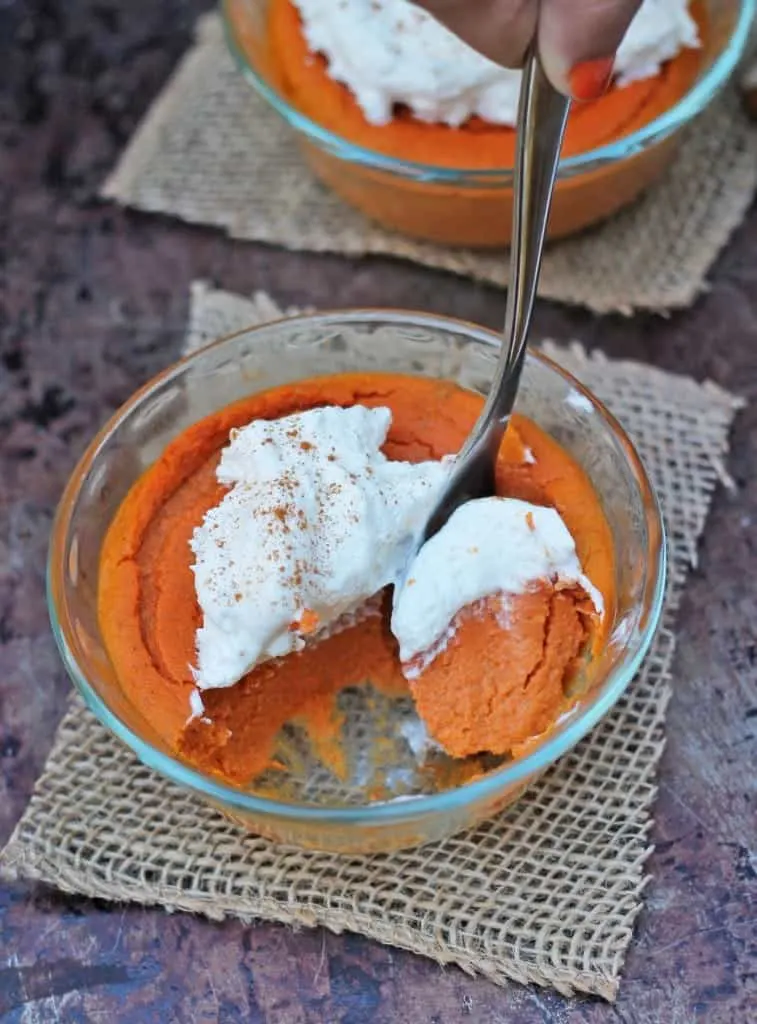 Till this one time when we were at a little neighborhood diner, she accidentally tried some of the carrot souffle I had ordered – aaaand …guess what?….she was hooked! That carrot souffle quickly replaced the egg whites, mac and cheese, yogurt, and milk in her life!
While I wasn't a fan of feeding her that carrot souffle on a daily basis back then (or now), I began experimenting with ways I could make a healthier and tasty version.
And that's how this carrot and tofu souffle came about!
We have been enjoying this souffle over the years and I figured this would be the perfect dish to share with y'all when I was asked to join in on the "#SoyInspired for Thanksgiving" campaign.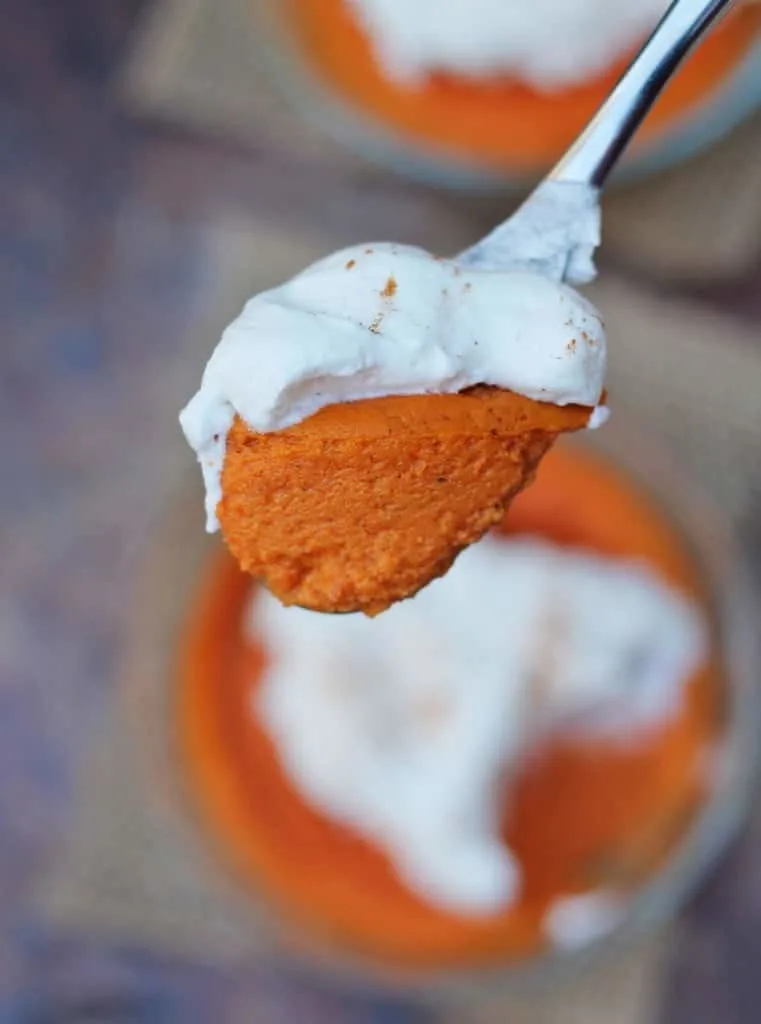 Silken tofu lends a luscious, almost velvety texture to this souffle, absorbing and marrying the cinnamon, ginger and nutmeg flavorings effortlessly, complementing the sweet carrots and eggs in this – making for one amazing taste experience. I have used whipped coconut topping, whipped cashew cream topping as well as whipped non-dairy topping (as pictured) on these souffles.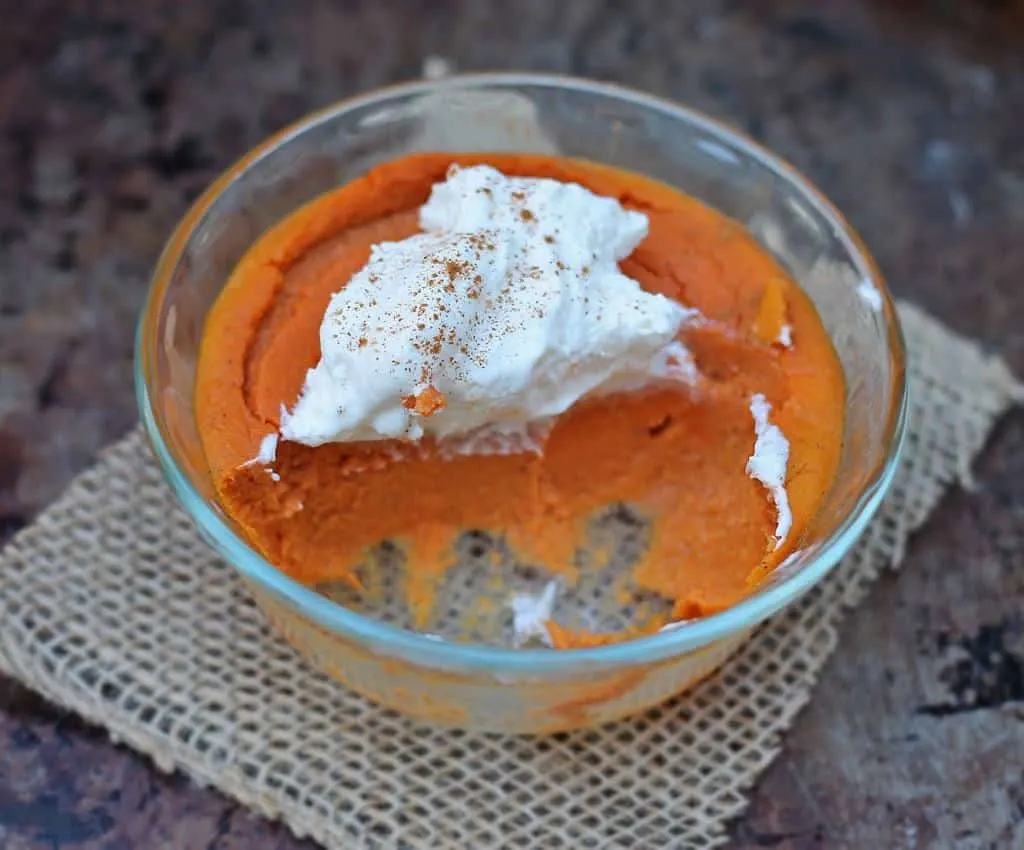 Disclosure: As a member of the Healthy Aperture Blogger Network, I was asked to participate in the "#SoyInspired for Thanksgiving" campaign on behalf of The Soyfoods Council. Though I received compensation for my time, all opinions herein are my very own.