This shop has been compensated as part of a social shopper amplification for Collective Bias and De Nigris Vinegars. All opinions here in are mine alone.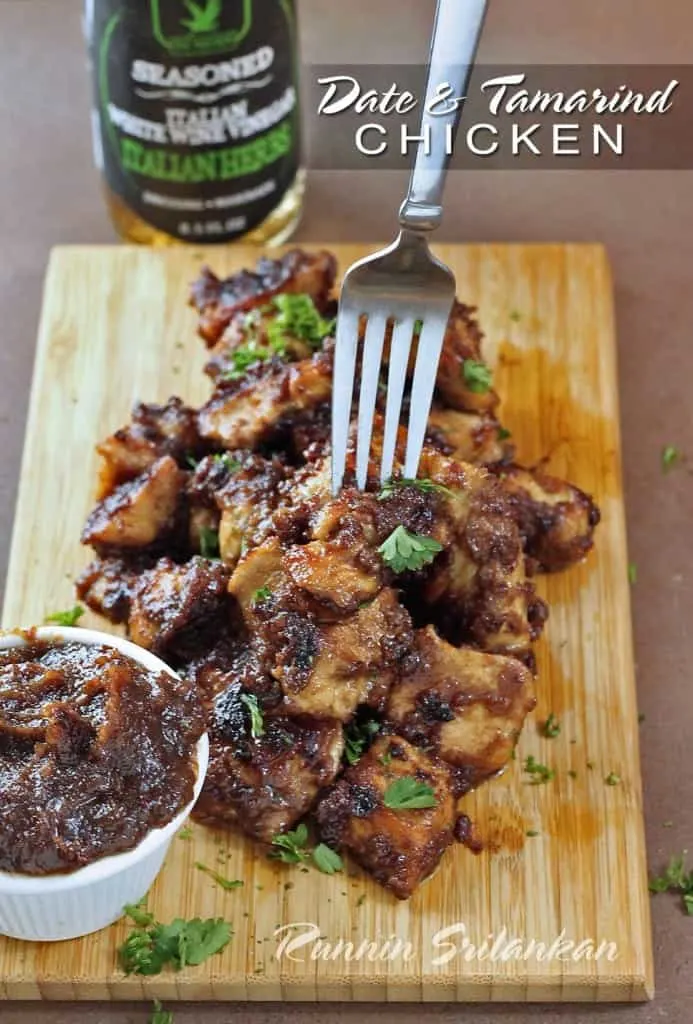 My love affair with Indian food went up a notch in my tweens, when my parents and sister and I moved into an apartment about a hundred feet from a little South Indian Restaurant called The Palace. During the latter part of the 80's, we lived in the heart of Abu Dhabi (U.A.E.) where we were surrounded by huge apartment and office buildings and it was at the bottom of one of these apartment buildings that The Palace operated out of.
They were a little hole in the wall, with mismatched tables and chairs and stained menus, but they made the best fish masala, vegetable kofta, and samosas I had tasted. Along with their samosas, they would often include a Date and Tamarind chutney for dunking and dipping. I could have drunk that date and tamarind chutney out of a bucket – it was that good!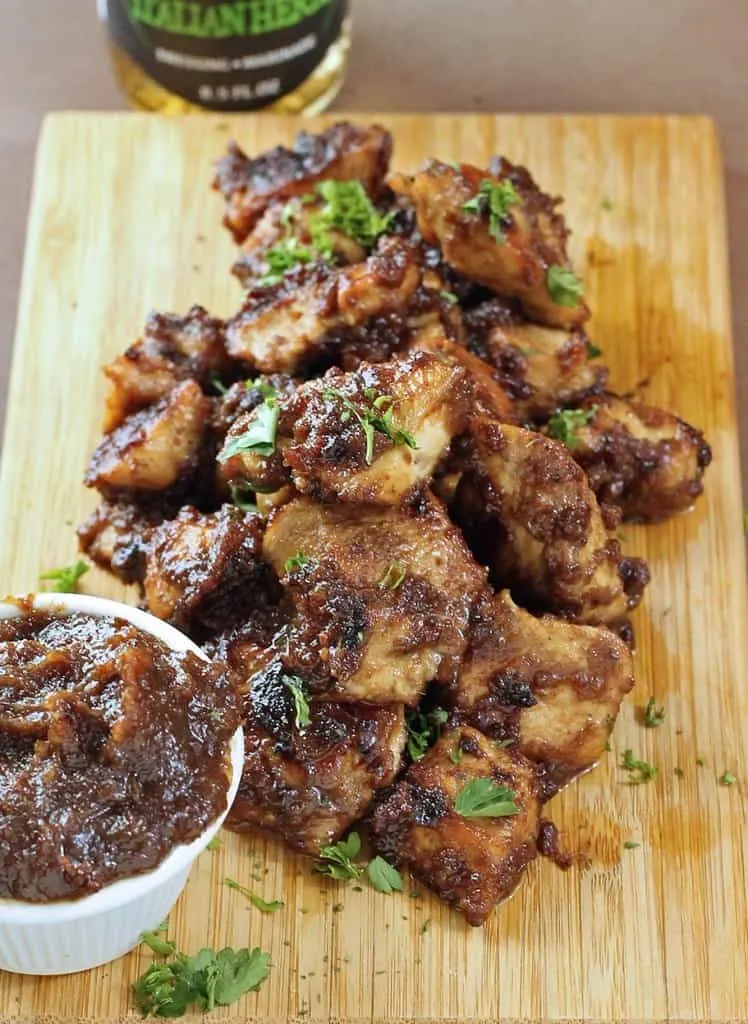 As I got older and moved countries, I have had many versions of that Date and Tamarind chutney at different restaurants, but none were quite like what The Palace served. As I got even older and playing with fire and sharp objects became more acceptable, I started experimenting in my kitchen – trying to recreate that chutney.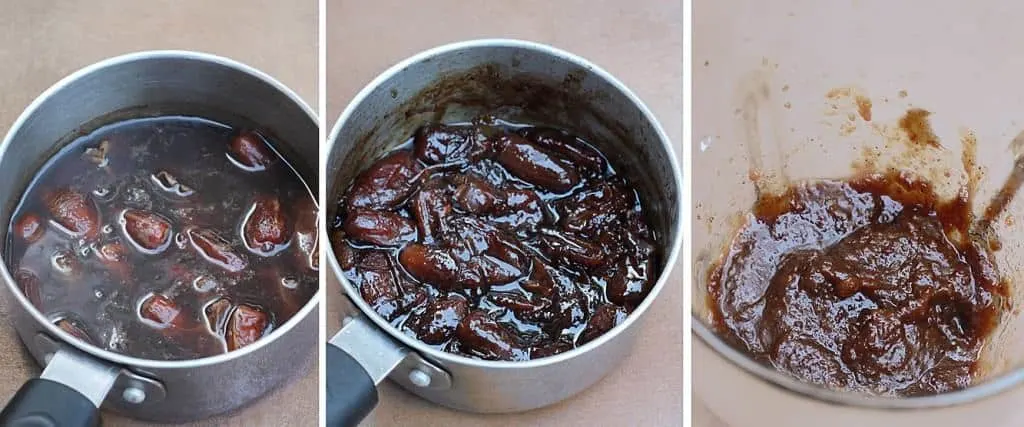 I tried many variations – perused many recipes online – and retried and retried – but something always seemed off. Now, my adapted concoctions were not bad – they were just not quite what I was hoping for. The basics of this Date and Tamarind chutney involved soaked dates, tamarind concentrate/paste, brown sugar, and spices. After awhile I started to include apple cider vinegar, which added that tangy part I was looking for…but…still …it was not quite right.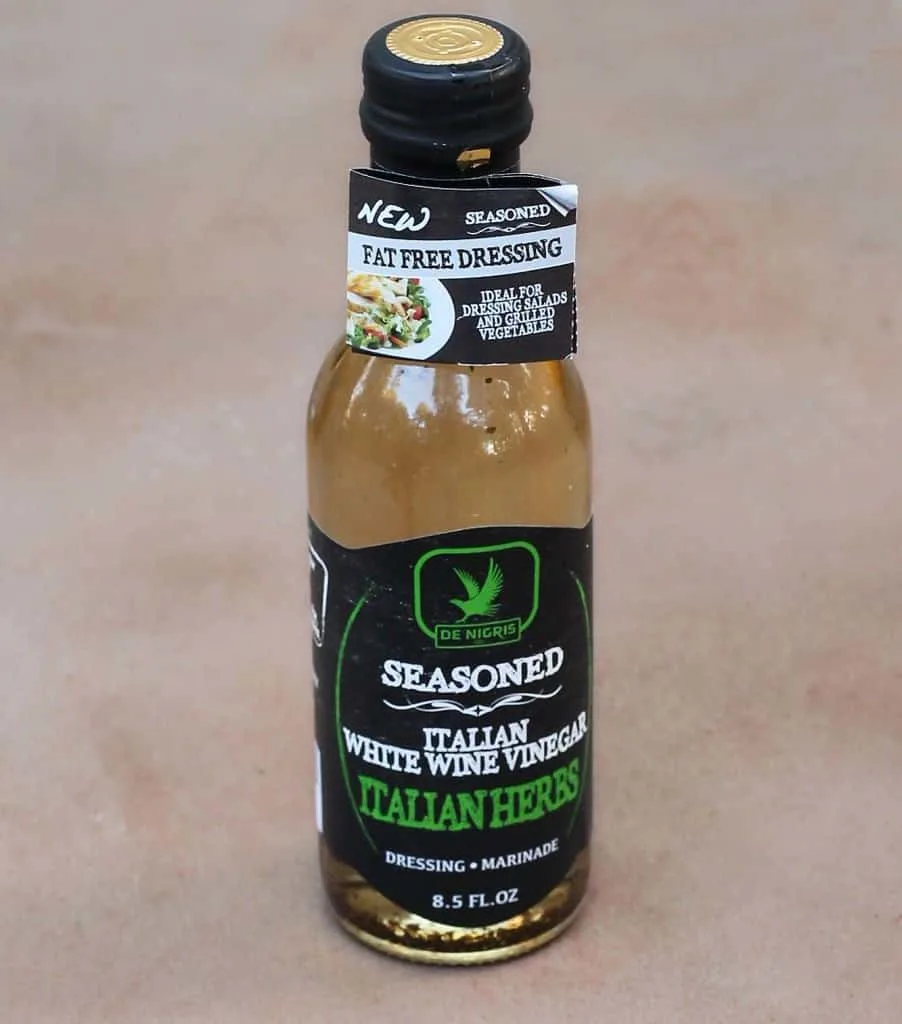 So, when the opportunity presented itself -through my Social Fabric / #CollectiveBias membership- to try out De Nigris Vinegars, it was like that hamster in my brain woke up with a start and went full throttle on that little wheel of hers, resulting in me adding healthy and all natural De Nigris Italian Herbs Seasoned White Wine Vinegar (which I picked up at my neighborhood Walmart) to this Date and Tamarind concoction…and…voila…perfection – at least to my tastebuds #lovemyvinegar!
I used this Date and Tamarind mix as a marinade and reserved some for a dipping sauce as well, for this chicken. This Date and Tamarind concoction also works as a marinade for tofu, turkey, and pork – and works just as well if used on the grill, in an oven or in a pan on a stove-top. This chutney/mix/sauce can also be made and stored for future use.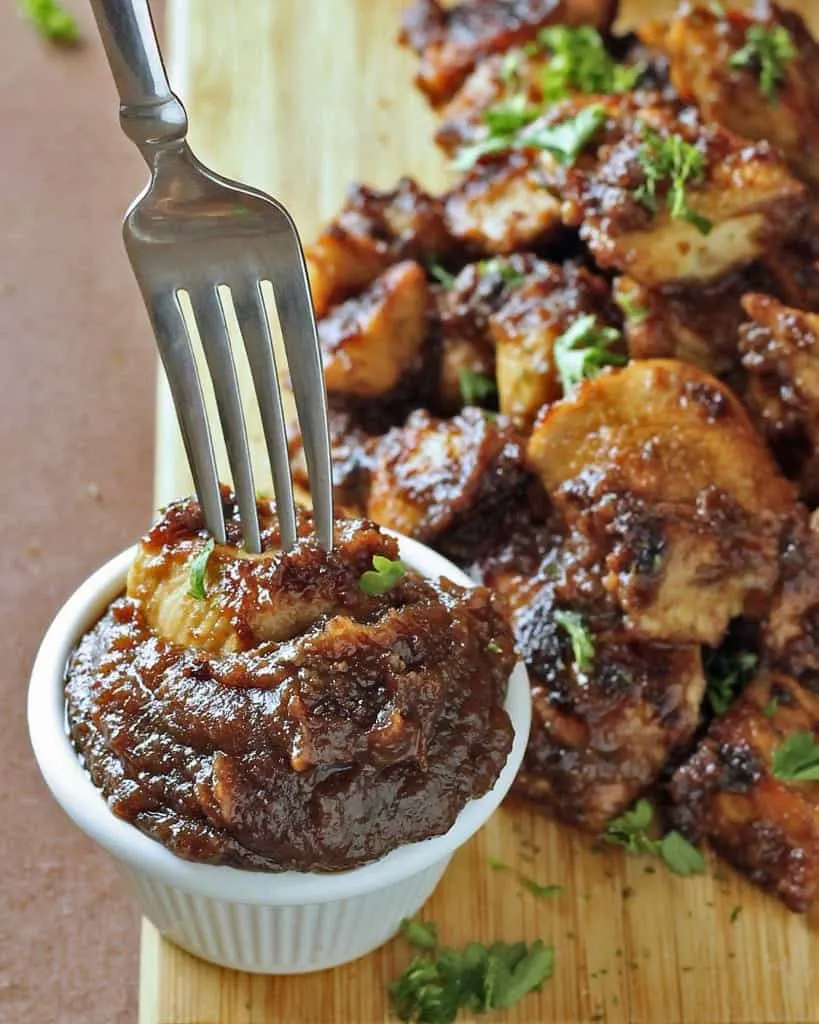 De Nigris is a 3rd generation, family owned company whose seasoned White Wine Vinegars are made in Italy. The Seasoned White Wine Vinegars come in: •Original •Roasted Garlic, and •Italian Herbs and are available in the vinegar aisle, near the Ketchup at area Walmart stores. De Nigris also produces a Balsamic Vinegar as well.
And seeing we can always use something good on Monday – De Nigris is generously offering y'all a chance to win a Gift Basket from De Nigris valued at $400, which includes:
• 1 canvas tote (to hold all the stuff) @ 14.99,
• 1 Cuisinart Hand Blender @ 34.99,
• 1 Zyliss 3 pack knife set @ 14.99,
• 1 Messermeister tong set @ 14.99,
• 1 JJ Nest utensil set @ 24.99,
• 1 Uneida Color Burst collapsible colander@ 19.99,
• 1 set of silicone spatulas @14.99,
• 1 palm brush @ 6.99,
• 1 bottle of De Nigris Organic Premium Balsamic @ 14.99,
• 1 bottle of De Nigris Organic red wine vinegar @ 6.99,
• 1 bottle of De Nigris Organic white wine vinegar @ 6.99,
• 1 bottle of De Nigris La Saba 9.99,
• 1 bottle of De Nigris Pear Fruttati @ 9.99,
• 1 bottle of De Nigris fig Fruttati @ 9.99,
• 1 tin of De Nigris Extra Virgin Olive Oil @ 17.99,
• 1 bottle of De Nigris Balsamic Ketchup @ 3.99,
And • 1 Walmart Gift Card for $200.00
Happy, Happy Monday,Y'all! Please enter below and Good Luck!
$400 De Nigris Gift Basket Sweepstakes
[Tweet "Date and Tamarind Chicken with De Nigris Seasoned White Wine Vinegar and a Giveaway hosted by De Nigris: valued at $400!!!"]