I've partnered with Premier Protein to bring y'all these Caramel Apple Protein Popsicles. All opinions are mine alone. Thanks so much for supporting the brands that keep this Srilankan Runnin!
#MyOneMore #Sponsored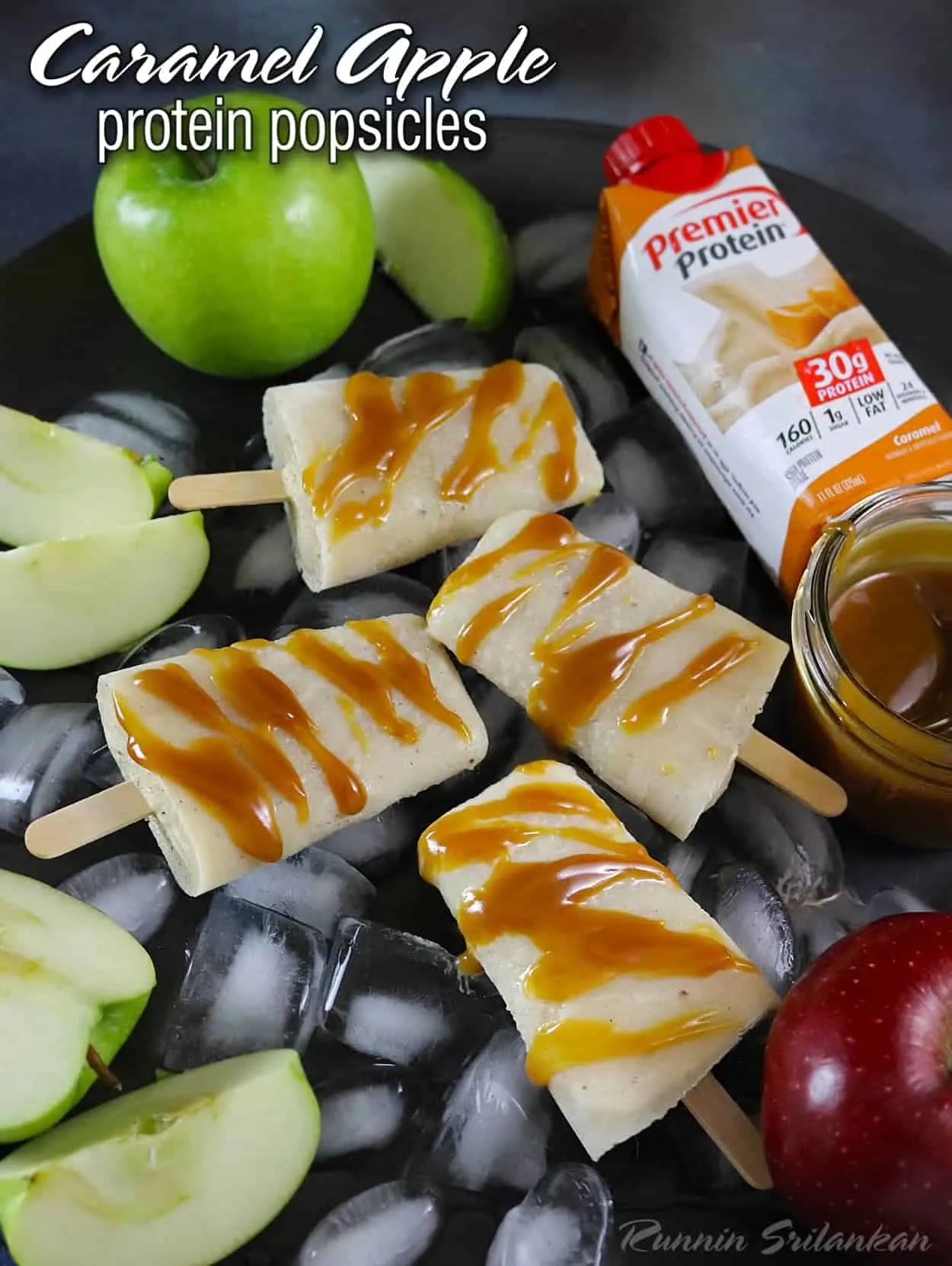 Quick summer storms bring with them the hope that when they pass, the day will be cooler, cleaner – simply better than what it was before. But, last week, this wasn't the type of summer storm that slashed it's way down our street. This particular storm managed to mess with traffic lights, scuffle with trees, and blow down branches.
But that's not all. My daughter (who had been home that day) called me and exclaimed: "Mom, I have a good excuse not to go to work tomorrow! That storm that blew through took that ginormous rose bush you planted and laid it across our driveway – behind my car!"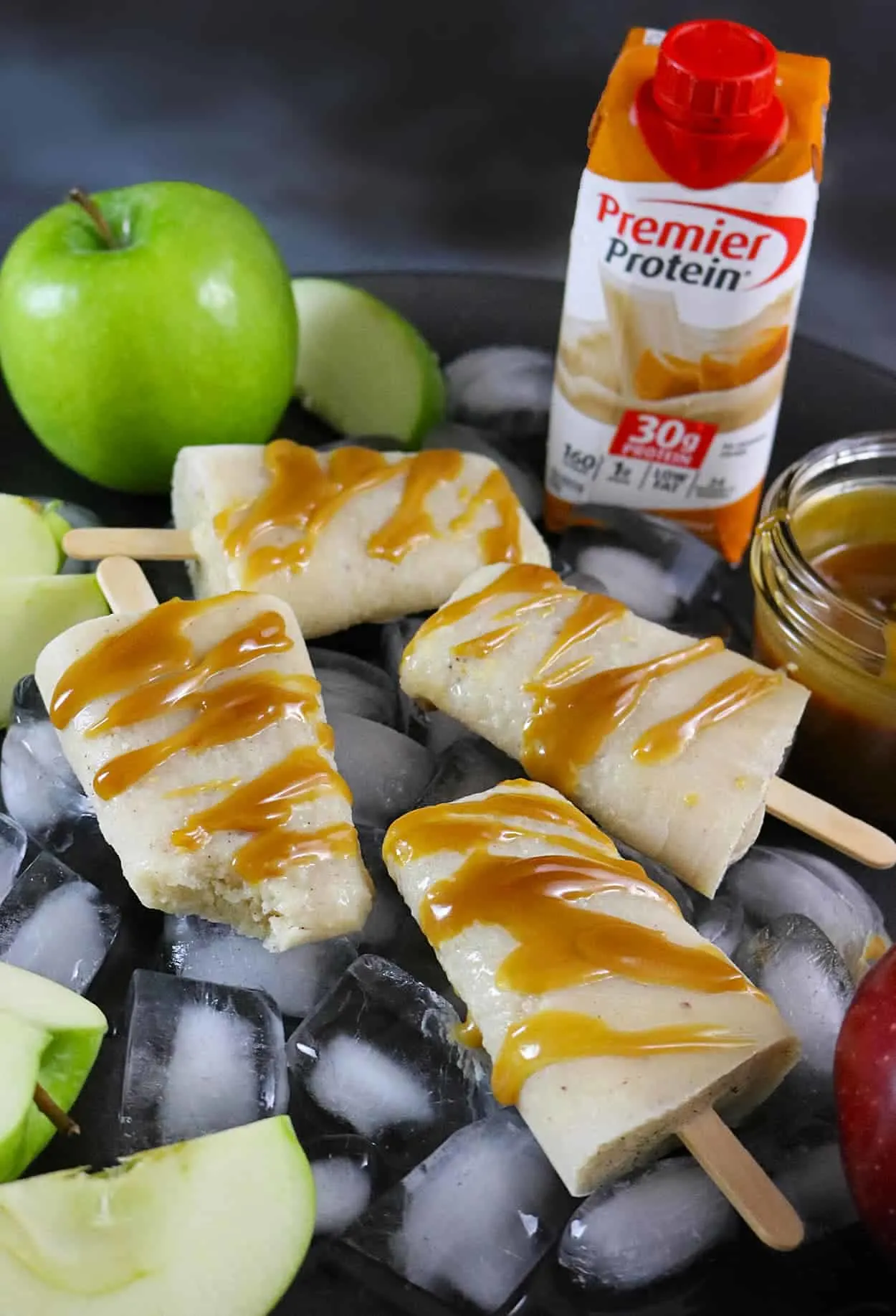 Of course, that storm did it's dastardly deed and took off so when I got home, the day was starting to look a lot better for everyone (not just my need-an-excuse-not-to-go-to-work daughter) …or, so I thought. With the sun shining, I parked on the street and went to fetch some giant clippers to chop that giant rose bush up, promising my daughter Caramel Apple Popsicles if she helped. And, just as I made my first cut, I noticed a nest. A bird's nest! In a rose bush! Now I've seen some crazy nests in bushes before, but I've never seen a bird's nest nestled under the thorny branches of a rose bush ever.
When I looked closer, I realized that it was a fresh nest. Just then, my daughter noticed a baby bird caught on a branch. She reached in, despite the thick thorns, and ever so gently, cajoled that baby bird out. We started looking around and found another one hobbling along on the driveway. My daughter picked up both those birds and inspite of the odds, held onto hope that she could help nurse them back to health. Those baby birds were young. We Googled and conferenced with friends, only to figure out that those birds were less than a 5 days old.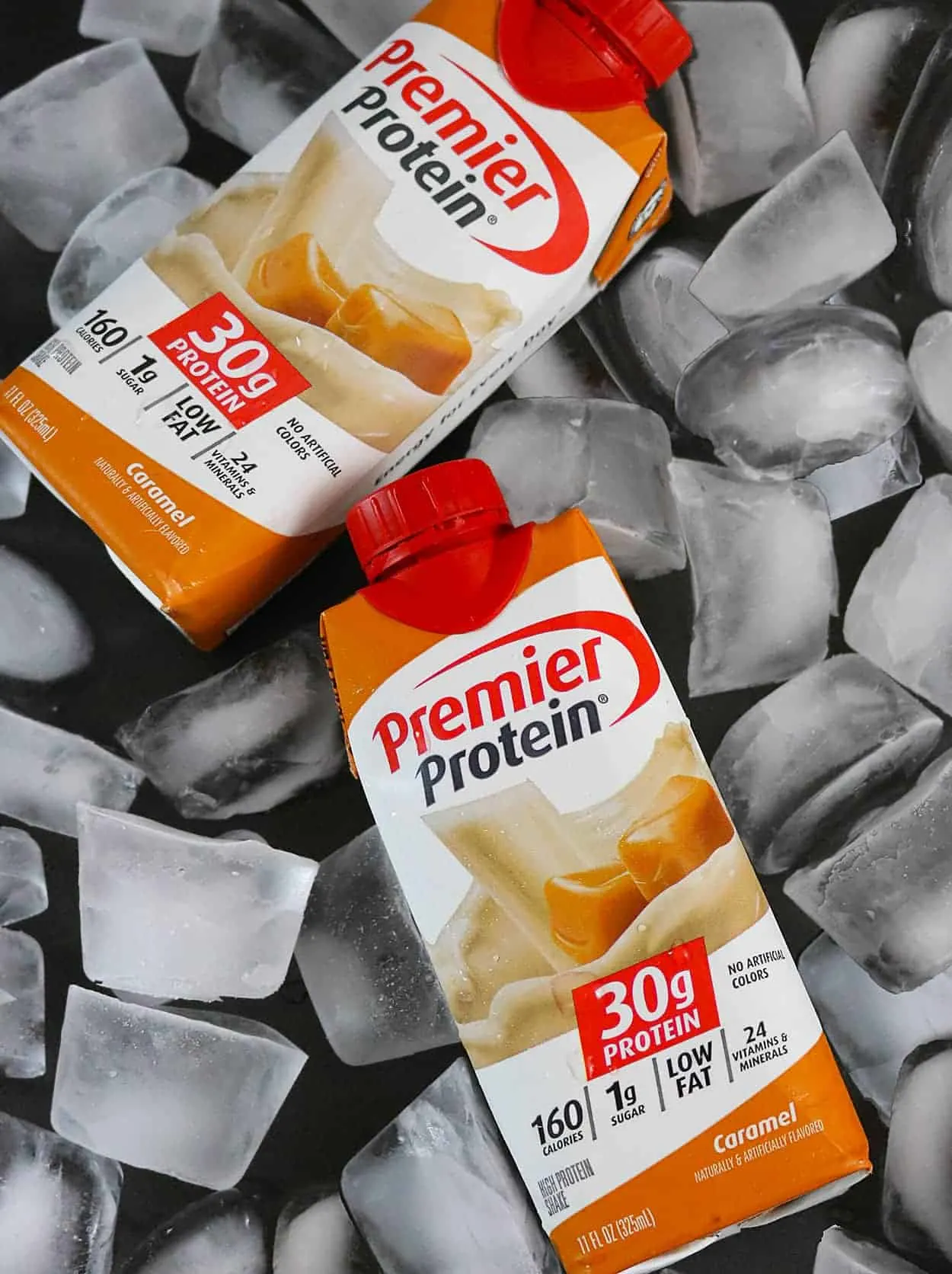 Now, I wish I had a happy ending to share with y'all, but, that summer storm did not make that particular day better. Even though we hung their nest in a safer location, and managed to feed them some food, and even saw their "mom" with them, they didn't quite make it through the night.
As we had a small funeral for them the next day, I began to worry about my daughter – she, who is always witty and sassy, was quite and reserved. Then, just at that moment, she surprised me by saying: "it was for the best that this happened, mom; because, could you imagine the pain they would have been in had they grown and tried to fly out of that thorny rose bush?"
It's situations like these that make me realize inspite of all my mistakes, I have been blessed indeed. My daughter, my rainbow after that summer storm, you make my days cooler, cleaner – simply better than what they were before you came along because your hope, your understanding just blows me away.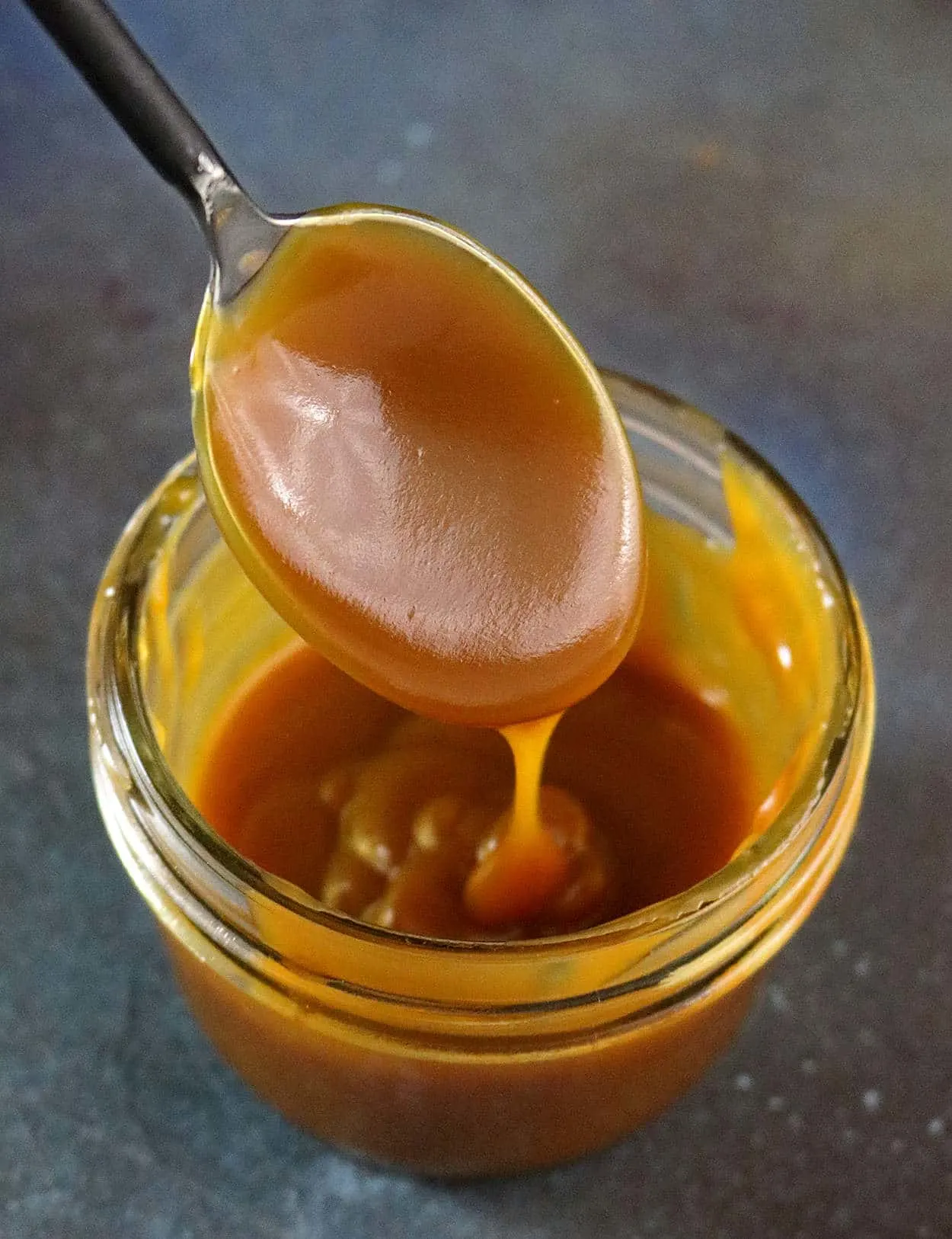 And in that light, with that understanding, I shared with her that these aren't simply Caramel Apple Popsicles. These are really better-for-her-and-me, Caramel Apple Protein Popsicles made with unsweetened applesauce, cinnamon and Premier Protein's brand new Caramel Protein Shakes and drizzled with a dairy free Caramel Sauce which I adapted from my friend Mike@TheIronYou. You see, I have hope that when she's off at college next year, she will look to easy-to-make, better-for-her, protein-packed popsicles to make her days cooler, her insides cleaner – simply better than what they were before.
[Tweet "Gotta try these 3-ingredient, Caramel Apple Protein Popsicles #MyOneMore #Sponsored @PremierProtein"]
If you haven't tried Premier Protein yet, and would like to get your hands on a FREE sample pack of their newest flavor, then please enter below!
a Rafflecopter giveaway
Entry Opened to residents of the United States, 18 and above.

I'd love to know if you happen to make this recipe (or any other on here) so pretty please tag me @RunninSrilankan and #RunninSrilankan on Instagram, Twitter &/or Facebook. And, if you haven't yet, then please make sure to subscribe to my email list to have all sorts of eats and treats delivered to your inbox!