These Blueberry Jicama Muffins are so tender and moist thanks to the jicama in them. Plus they're gluten free!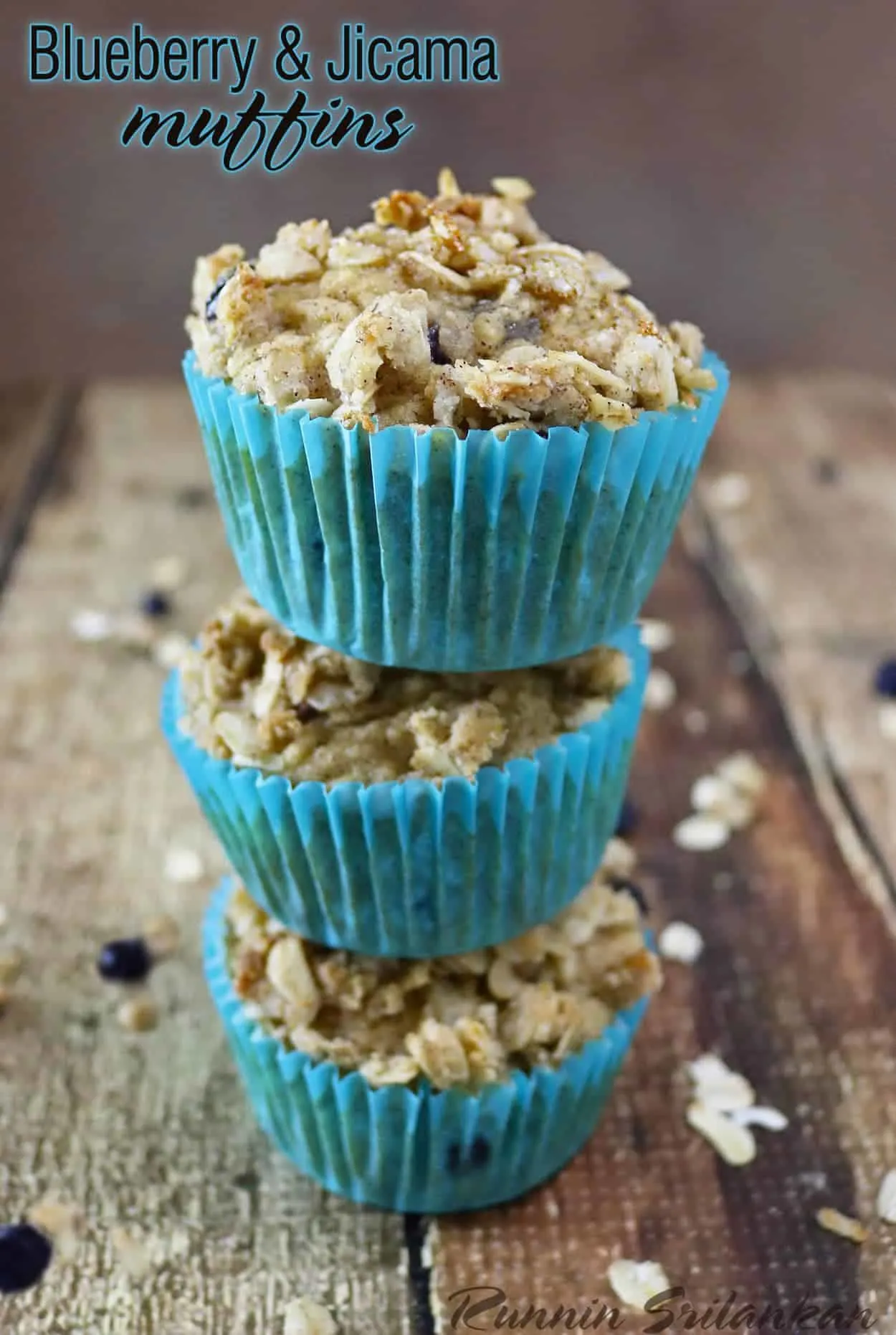 Whenever I think of jicama (pronounced hee-camah), I think of my boss-man during my short stint working at a salad bar back during my college years. Back then, on those few mornings that I opened up, I'd set up and visually go over all the veggies and other salad fixings on the bar to make sure they looked ok. Then, he would come by, grab a plate, and taste test a small sample of everything — except for the jicama. When he got to the julienned jicama, he'd pile them up high on his plate to "taste-test," calling it his "breakfast of champions!"
And, for the longest time after that, I only ate jicama raw. Sliced over salads or grated over soups — it was a welcome sweetish crunch to anything it was added to. Then, recently, I bought a batch on sale and I was stumped. There was no way I could eat my way through all of them, as my daughter isn't a fan of the gnarly root vegetable.
So, of course, I turned to Google and came across these "jicamuffins." Till I read that post, I never thought of jicama as zucchini's equivalent in baking! So, I set out to make my version of those muffins.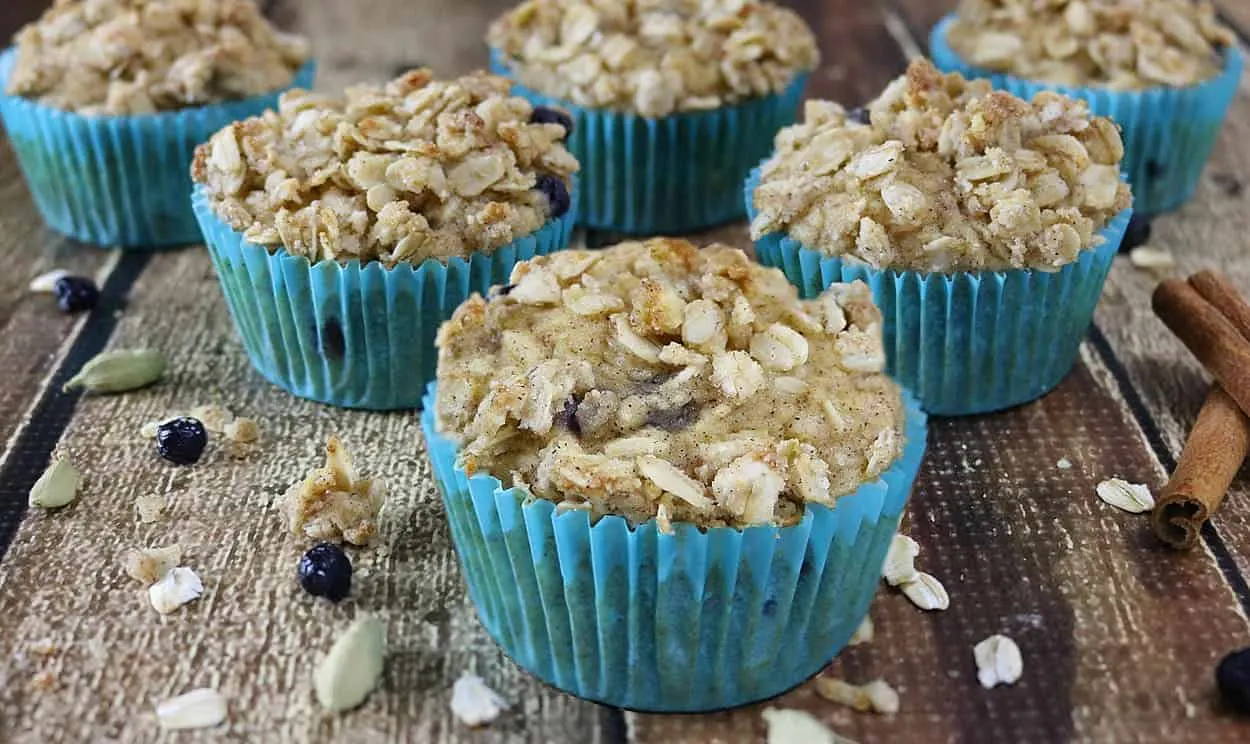 My version is gluten free, using rice flour — though you could substitute any gluten free flour blend of your choice, or use whole wheat flour or white flour if gluten isn't an issue for you. I also spiced my muffins up with cinnamon and cardamom and used a tad bit of Greek yogurt to make up for the small amount of coconut oil. I also topped mine with a cinnamon and cardamom streusel topping for added oomph!
[Tweet "Blueberry Jicama Muffins #glutenfree @FoodFanatical"]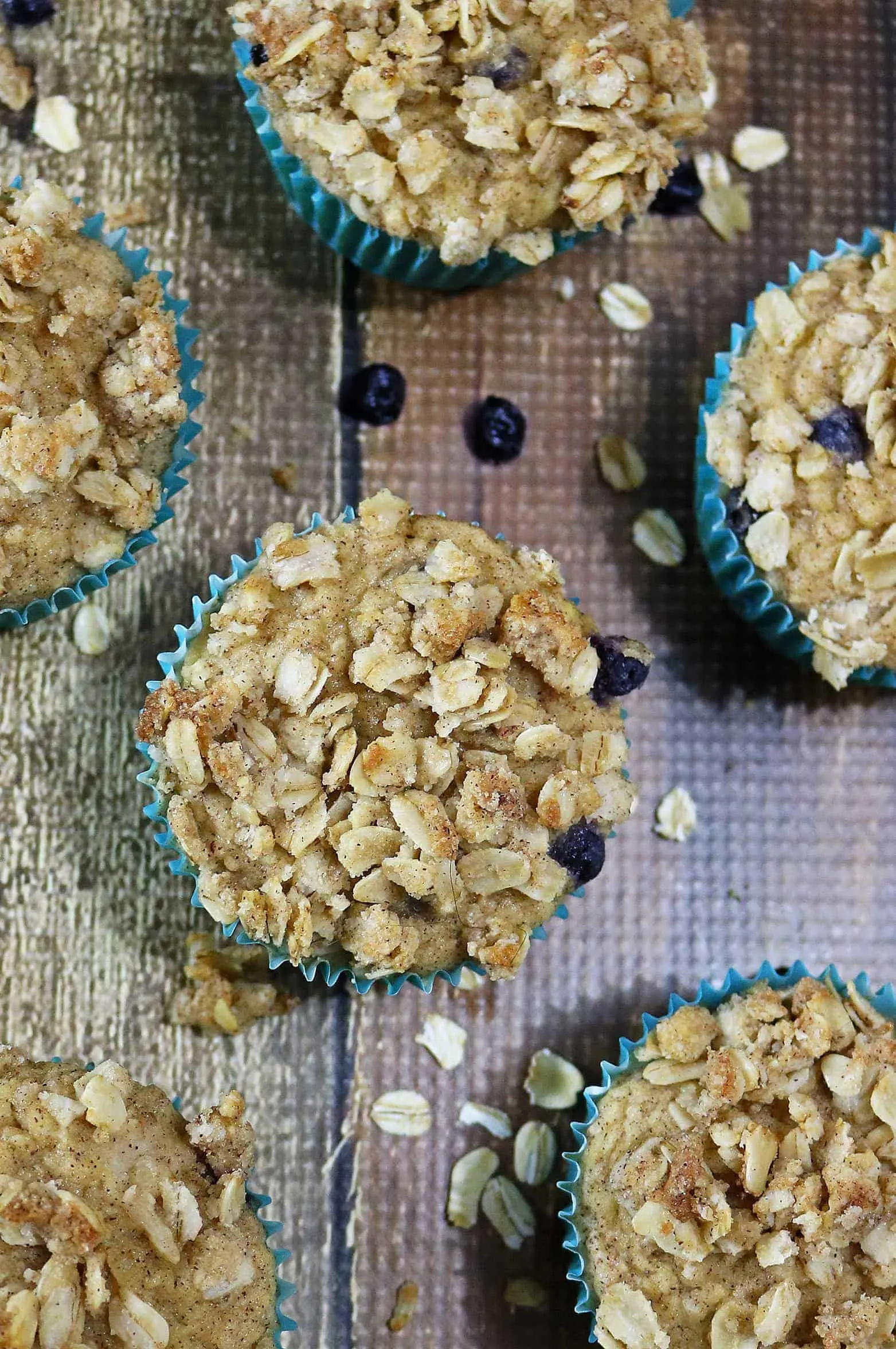 Jicama is loaded with potassium, vitamin C, vitamin B-6, and iron, and it also happens to be low in calories and high in fiber. With that said, how about you grabbing a jicama, baking up a batch of these muffins, and letting me know what you think of baking with jicama versus baking with zucchini?
This recipe first appeared on Food Fanatic – please make sure to check out Food Fanatic for other recipe ideas and Inspiration
I'd love to know if you happen to make this recipe (or any other on here) so pretty please tag me @RunninSrilankan and #RunninSrilankan on Instagram, Twitter &/or Facebook. And, if you haven't yet, then please make sure to subscribe to my email list to have all sorts of eats and treats delivered to your inbox!