This shop has been compensated by Collective Bias, Inc. and its advertiser. All opinions are mine alone. #SnackBrighter #CollectiveBias
Looking for a refreshing, fruit-filled dessert this weekend? Well, Why don't you give this Strawberry & Banana Chia Pudding Parfait a try?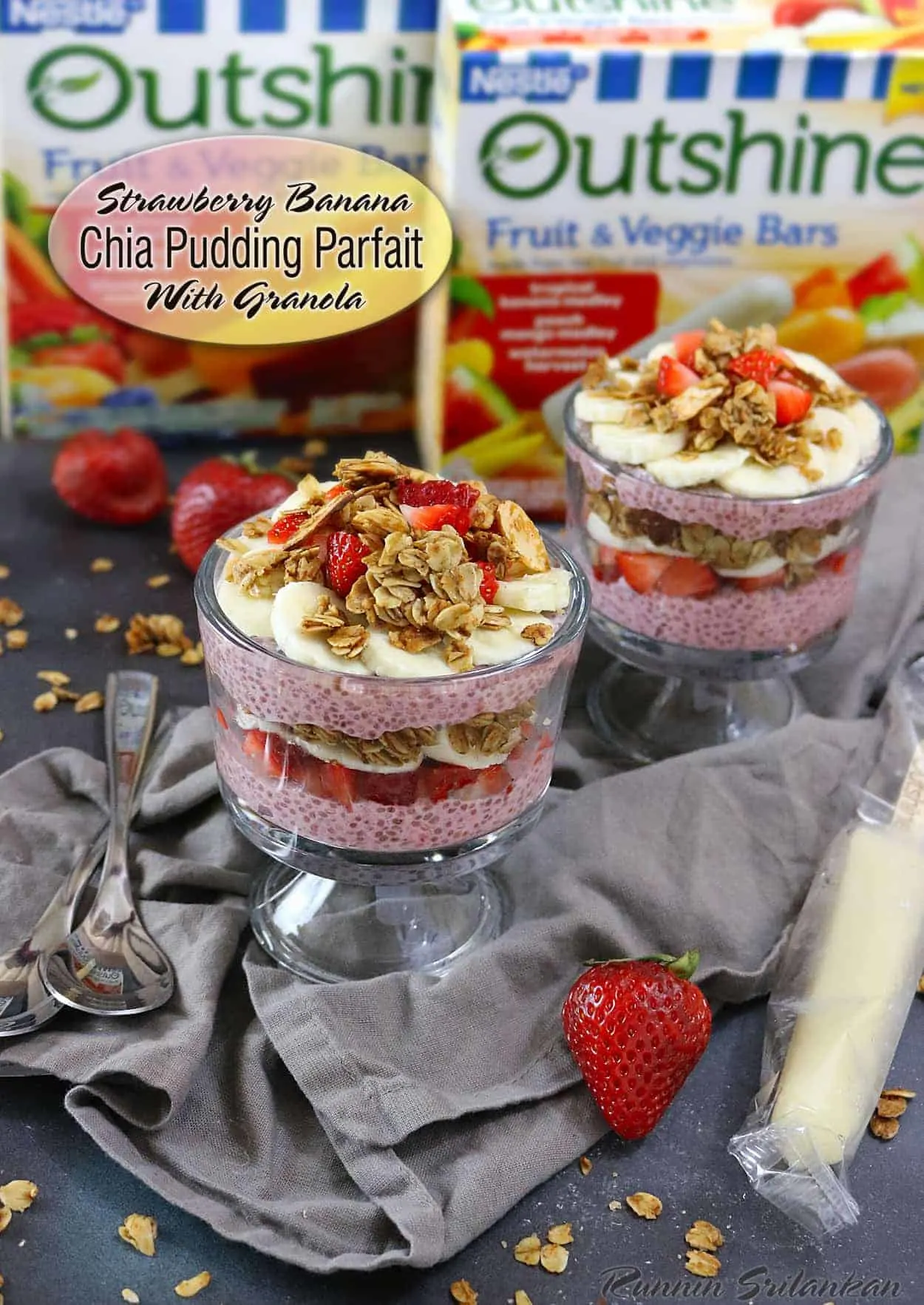 Food fads seem to come and go – and entertain us immensely in the process! Do y'all remember Asparagus Water from last year? It didn't stick around too long, but, made for some good conversations about the merits of paying $6 for water with 3 springs of asparagus in it!
Then there's "Soylent" which is a meal replacement shake that has been described as "the most joyless new technology to hit the world" hmmmmm…would you rather drink your dinner or eat it?
Then yesterday, as I was perusing the interwebs, I came across Vegan Sushi Donuts. These donuts are not deep-fried but are made by shaping sushi rice into donut form and decorations of black sesame seeds, ginger, wasabi, cashew mayo and avocado. Will these stick around like Cronuts or Sushi Burritos have? Or, will they go the route of Asparagus Water?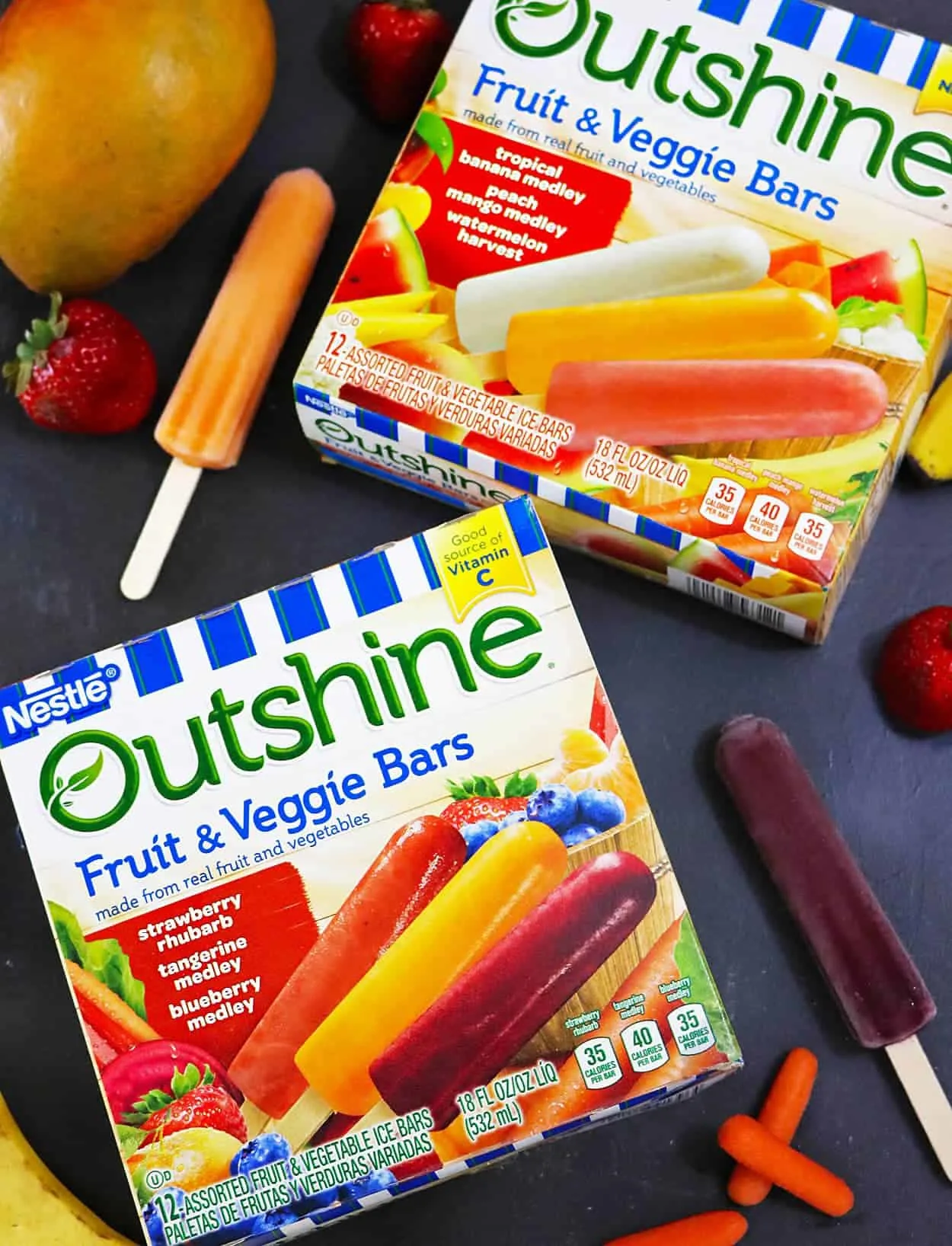 One thing that won't be a food fad in our house are fruity popsicles in the summer! After a day spent doing yardwork or while people watching from our porch (shhh…don't tell our neighbors), an ice cold, Outshine® bar made with real fruit, veggies or juice, sure does hit the spot!
Recently when we were at Walmart stocking up on Outshine® bars, I noticed that they had a new Fruit and Veggie bar that were made with real fruit and veggies, and came in strawberry rhubarb, tangerine medley, blueberry medley, tropical banana medley, peach mango medley, and watermelon harvest. As all other Outshine® bars, these too were said to be gluten and fat-free. Further, they did not contain GMOs, or artificial colors and flavors, or high fructose corn syrup either.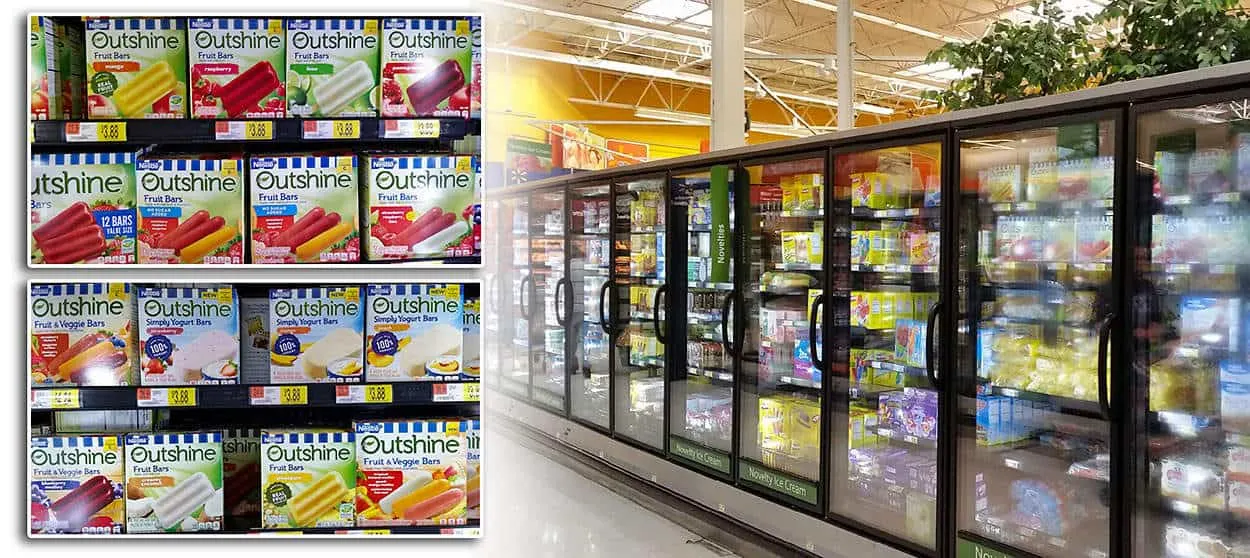 As my daughter and I were putting groceries away and enjoying one of the new Fruit and Veggie Outshine® bars, I figured I'd make a smoothie with the tropical banana medley bar and some fresh strawberries and use this to soak some chia seeds in. The resulting chia pudding would make for one scrumptious dessert later that evening. While Chia seeds have been touted by some to be a food fad, they are definitely a food-trend with staying power in our home.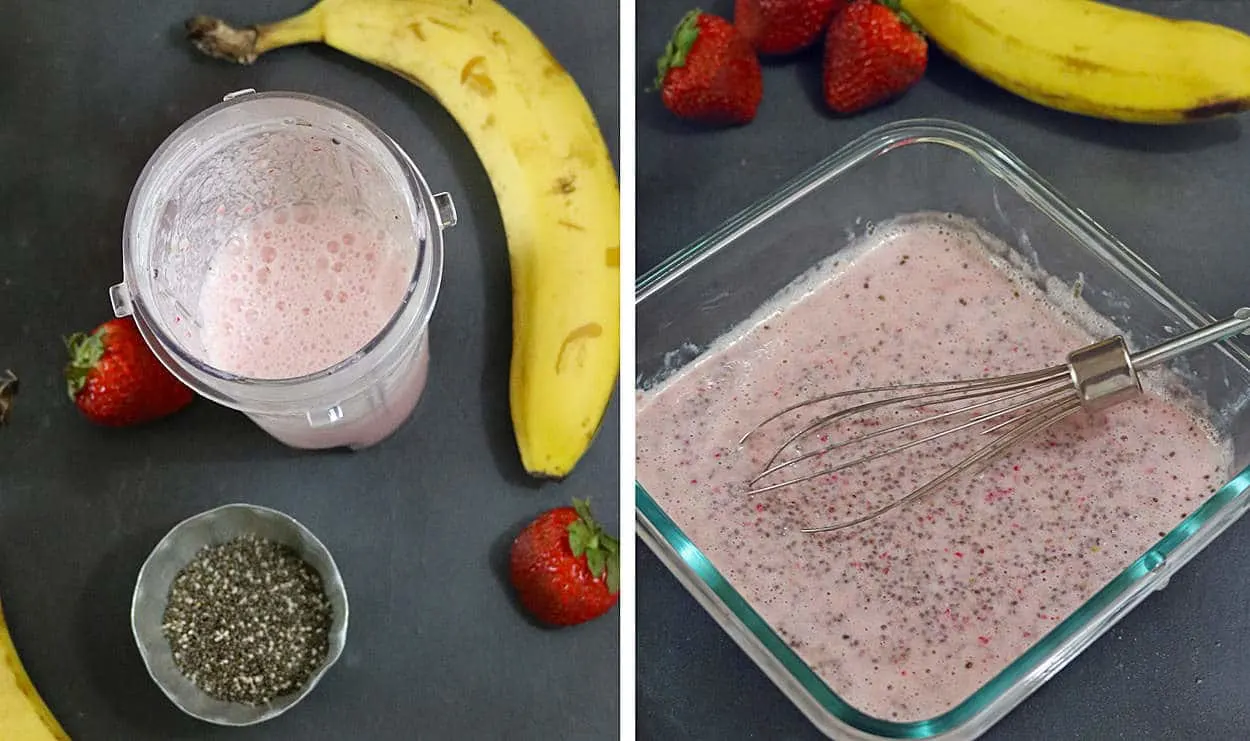 When I told my daughter of my idea, she said she wanted something crunchy in her chia pudding and I spotted the jar of homemade granola on the counter, and that my friends, is how our chia pudding became these Strawberry & Banana Chia Pudding Parfaits!
[Tweet "Delightful: Strawberry & Banana Chia Pudding Parfait #SnackBrighter #ad @outshinesnacks"]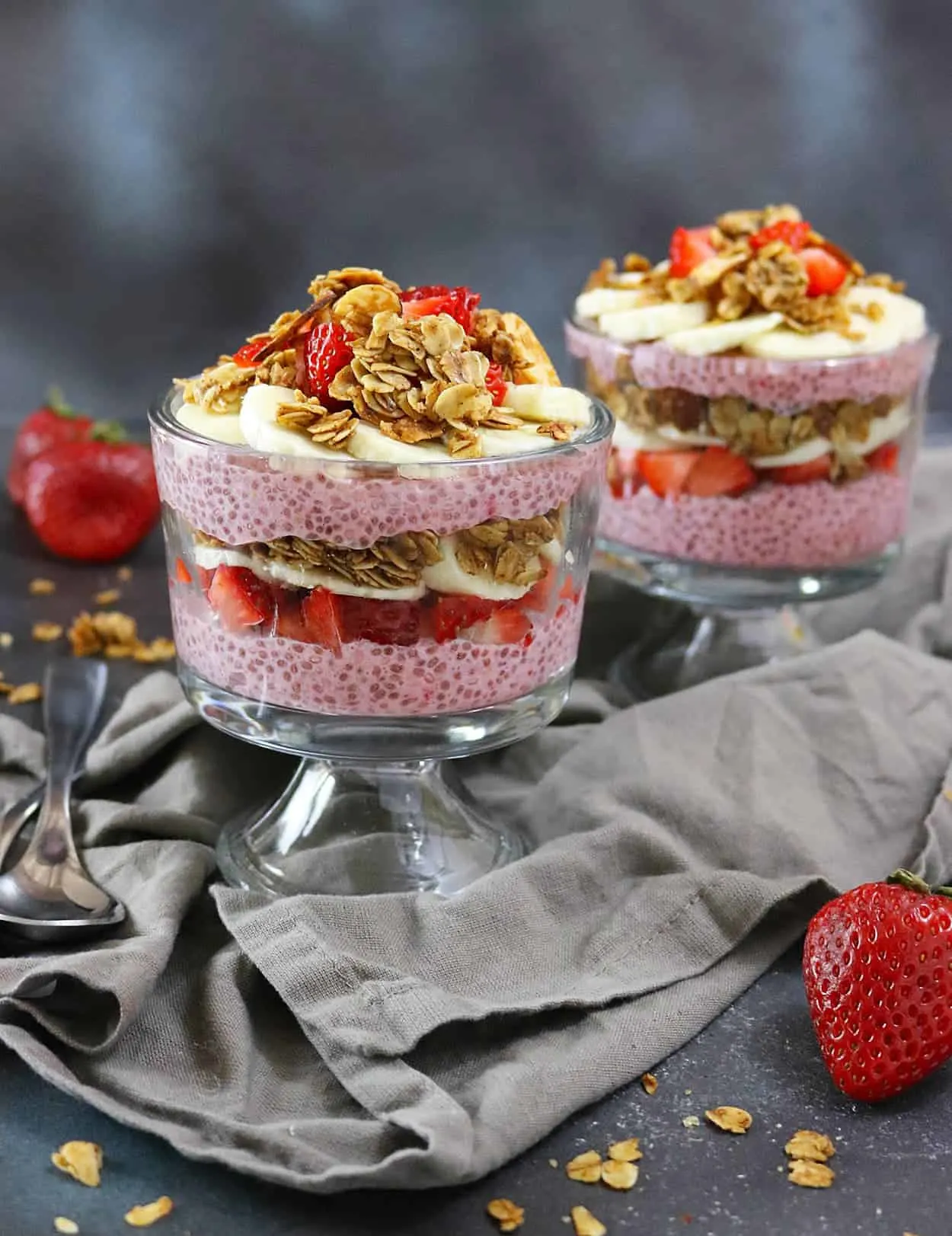 By the way, would you fancy $5000 to refresh your backyard?
Well then, you so gotta enter the Outshine® sweepstakes where you just may win the grand prize of 5000 smackeroos or one of the other several hundreds of daily summertime prizes!
To enter, text "Snack Brighter" to 30364, or enter at >>HERE<<
Good luck y'all!
Have y'all tried Outshine® bars yet? If not, and would like to sample them, then check with your local Walmart store as there are sampling demos of Outshine® bars going on on the weekends of 5/21 and 7/14!
Happy Father's Day to you dads out there and those mom's who play double duty!