So, maybe you are a Brussels Sprouts hater, well then THIS simple, 3 ingredient recipe (by Serena @ Teaspoon of Spice) is sure to convert you into a BS lover!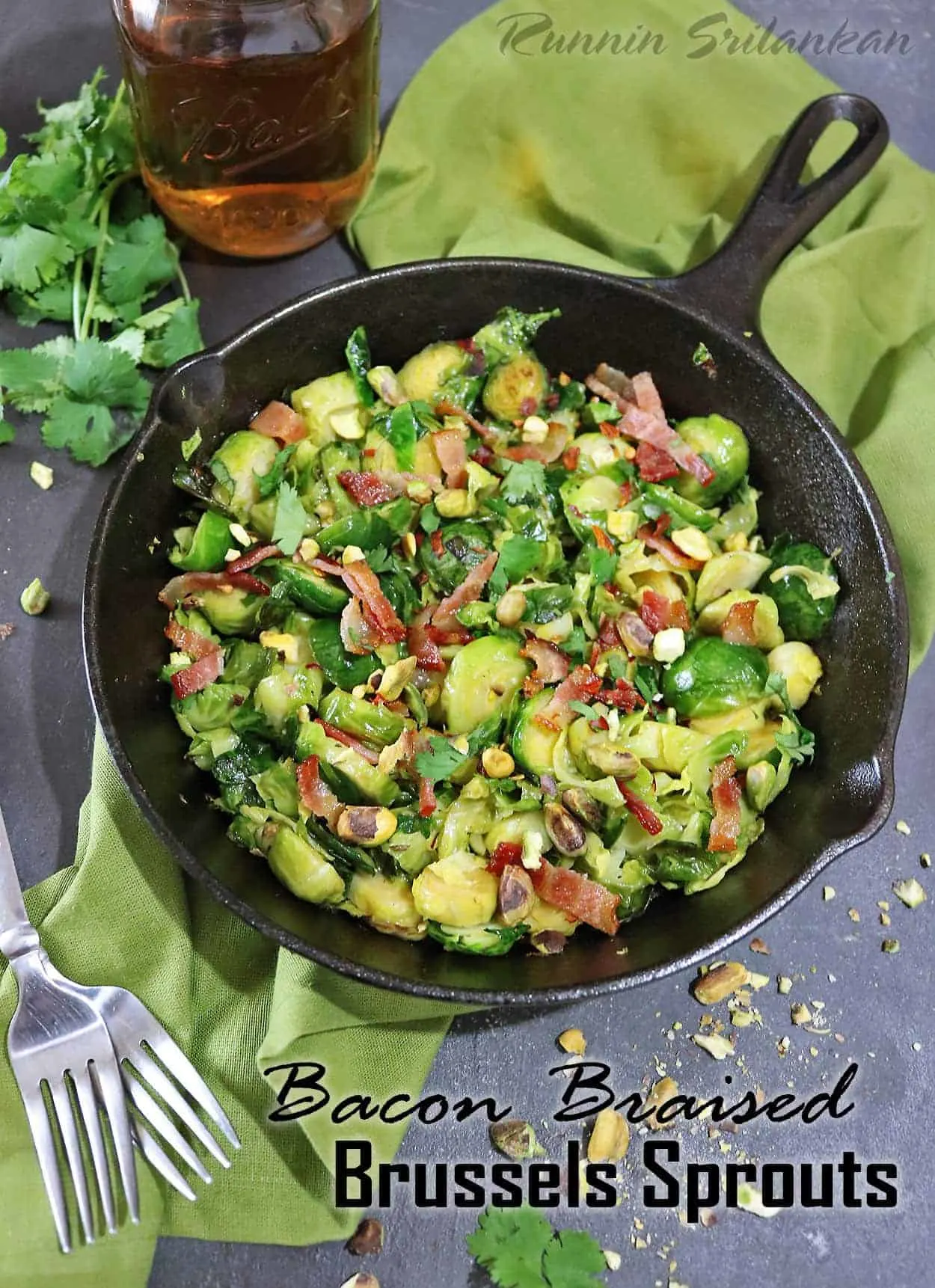 The older I get, the more important birthdays seem to get. Not mine per say, but, those I hold near and dear. I mean, if not for your birthday, then my life would be a bit poorer for not knowing you. So, let's break out the beets and bacon and bubbly and have a month long celebration I say – wouldn't you agree?
Well, June happens to be The Recipe Redux's birthday month, and while I don't have the beets and bubbly today – I am breaking out the bacon – in a big way! I have immensely enjoyed being a member of The Recipe Redux over these past two years, and, growing from the challenges they have sent my way.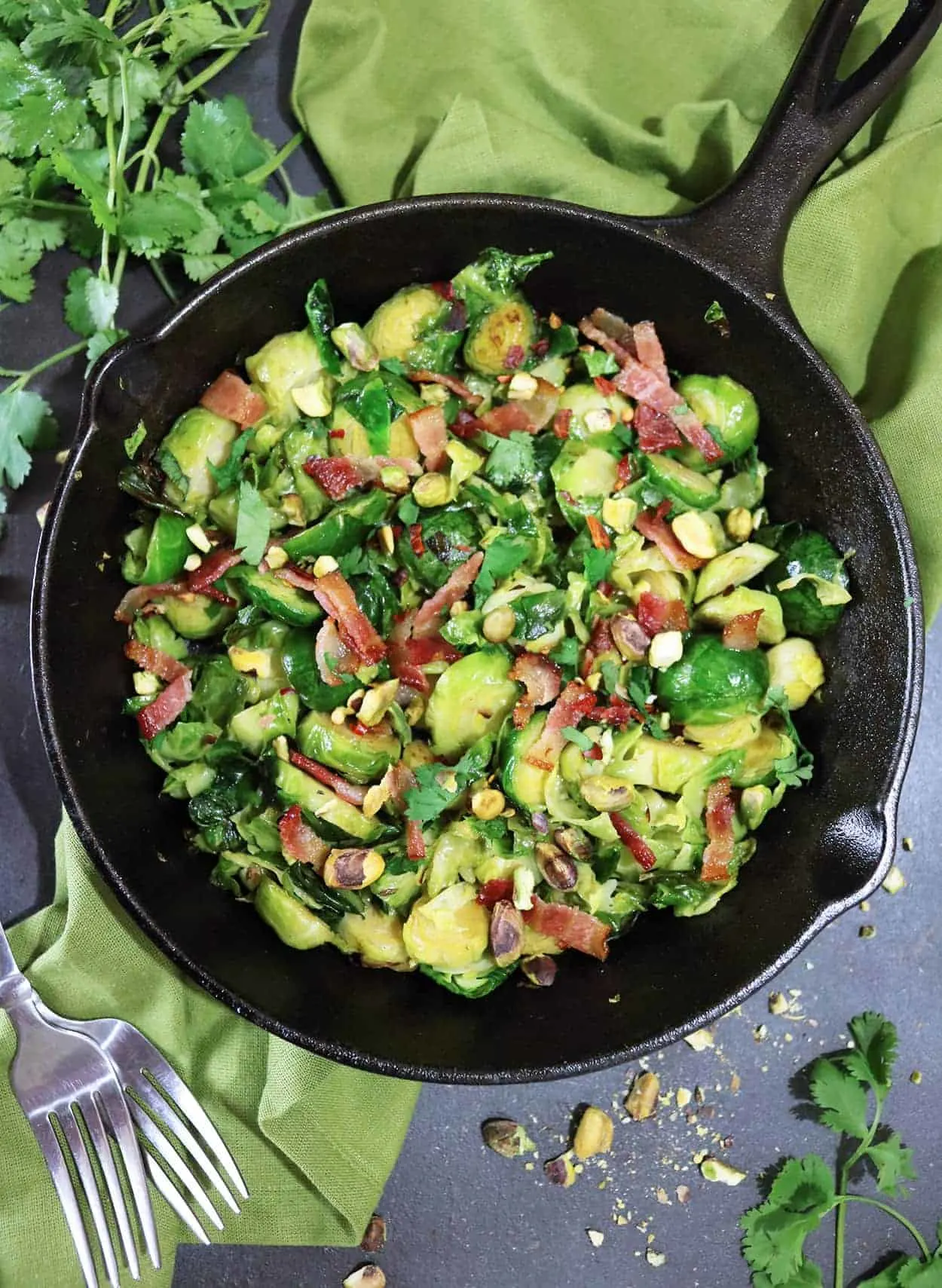 And, in true Recipe Redux form, for their birthday month, the Recipe Redux challenged their members to "Celebrate a ReDuxer" – to pick a fellow ReDuxer and "redux" one of their recipes!
So, I figured I would pick one of the founders of the Recipe Redux, Serena Ball (one of two dieticians who run Teaspoon of Spice), to celebrate here in this little space of mine.
Recently, my teen daughter seems to be going through a tastebud overhaul. While she used to love roasted Brussels Sprouts, recently, she has started to turn her nose up at them – literally! So, when I visited Teaspoon of Spice and stumbled on Serena's recipe for Bacon Braised Brussels Sprouts, I figured even if my daughter didn't like it, I'd feast on it because b.a.c.o.n.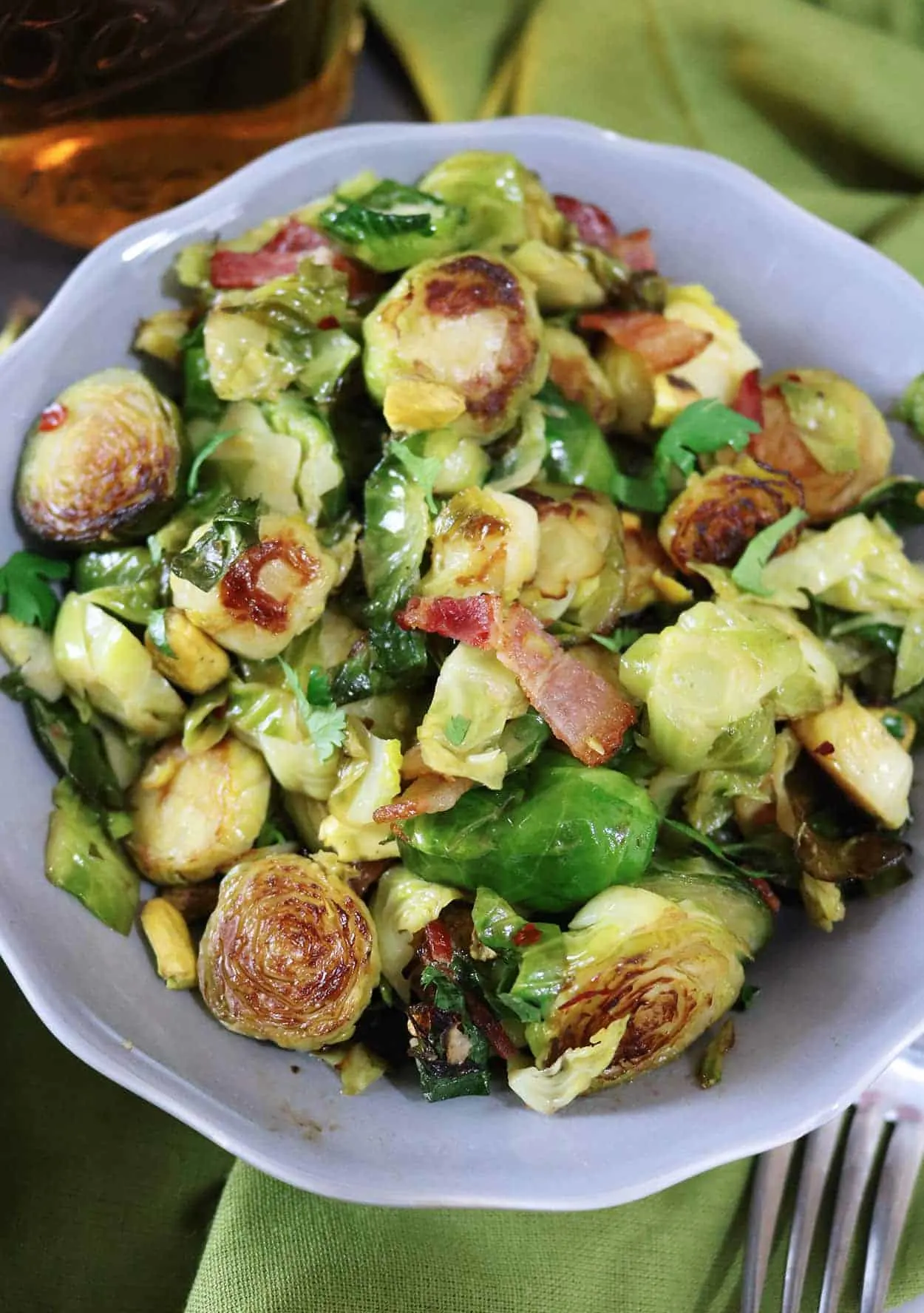 I very slightly adapted Serena's recipe, reducing the quantity of each ingredient, omitting the balsamic vinegar, and topping the finished dish with pistachios, cilantro, and red pepper flakes. And, wouldn't you know it, my daughter polished off her bowl – declaring this wasn't a side to dinner but the main entrée!