I've partnered up with Honest Cooking, Badia and Santa Rita Wines in these #120DaysofSummer to bring y'all this White Wine & Red Wine Spiced Chicken – which makes for an easy, quick and scintillatingly succulent dinner!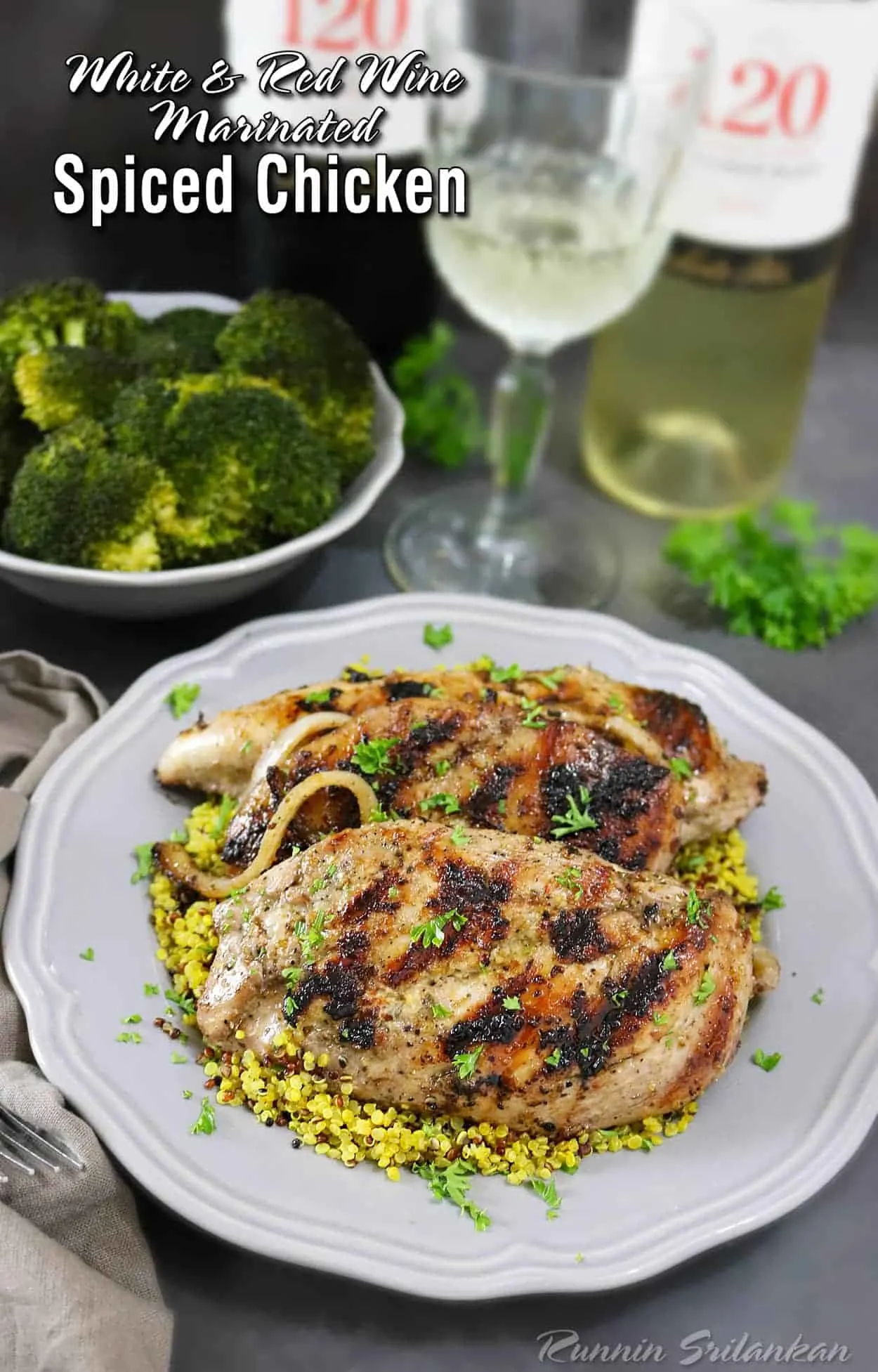 It must be a side effect of getting older, but these days, time seems to move by quicker than I seem to do! Yesterday, my daughter and I were out walking our dogs when she excitedly told me that we were 21 days into her Summer Break, and she cannot wait for the next 54 days to go by!
Wait – what???
Please tell me you see ALL that's wrong with that statement!
I was under the impression that we were 10 days into summer break – when did the other 11 days creep by?! And, why is my daughter waiting to go back to school?
Why?
I don't recall ever thinking that way! And, I cannot blame my lack of recollection on my age-related memory as I started taking gingko this year!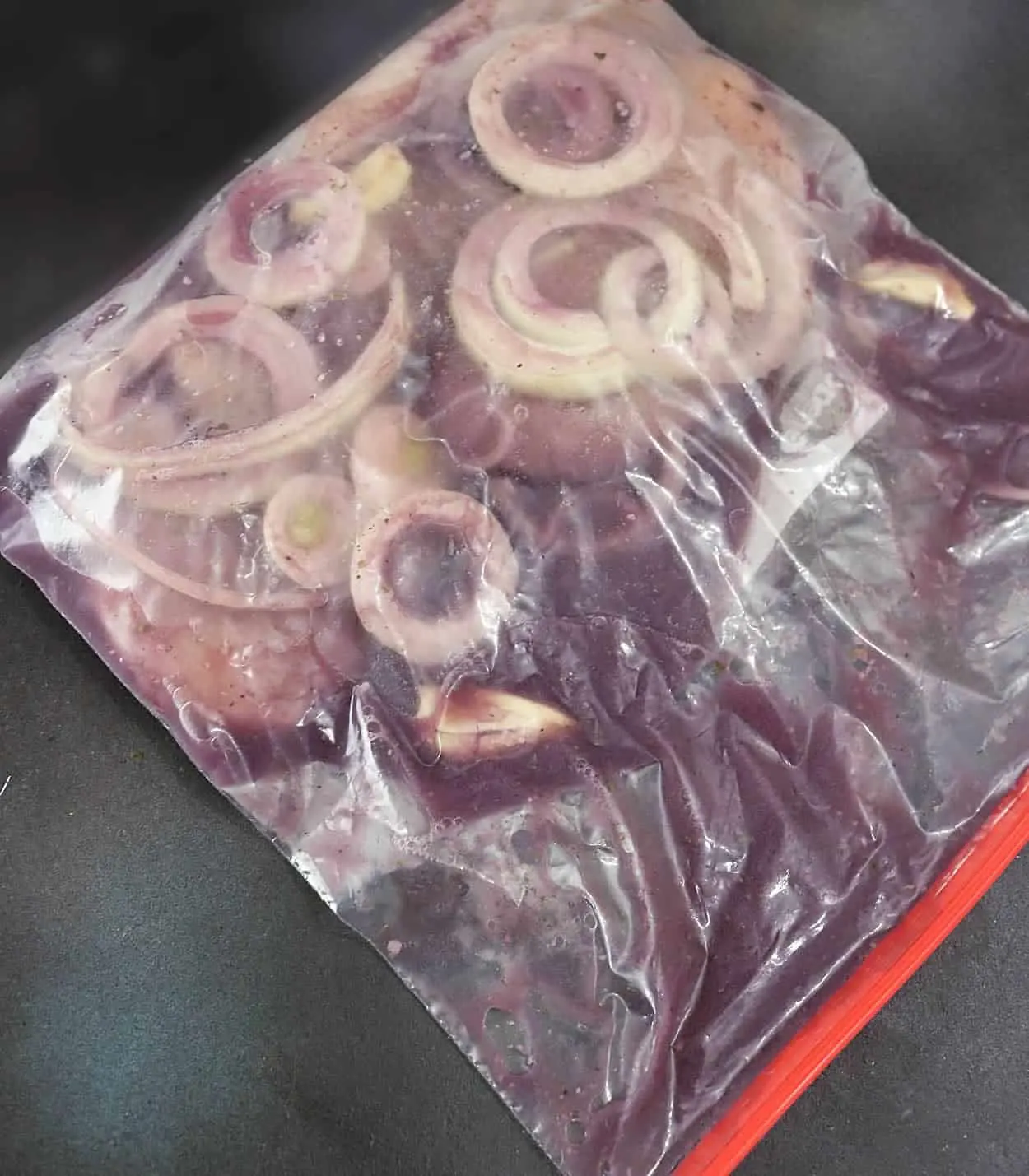 So, other than trying to get someone to make me a prototype of that remote that Adam Sandler had in Click, I have been trying to make time go by as slowly as I can – and to me, that means less time spent cooking and more time spent harassing hanging out with my daughter, doing stuff she likes! So, I've been trying my best to get quick and easy dishes on the table this summer – like these Matcha Banana Donuts, and these Tofu Burgers with Pineapple BBQ Sauce, and this White Wine & Red Wine Spiced Chicken!
Now I know most recipes out there use either just White Wine or Red Wine as a marinade. And, I tested each one out as a marinade on different nights. Then one night I figured I'd just throw both wines together and see how the chicken turned out – and gosh-darn-it, the result was so tasty, so tender and so juicy, yet so simple, and so easy!
[Tweet "White Wine & Red Wine Spiced Chicken #120DaysofSummer #honestcooking #ad @HonestCooking @santaritawines"]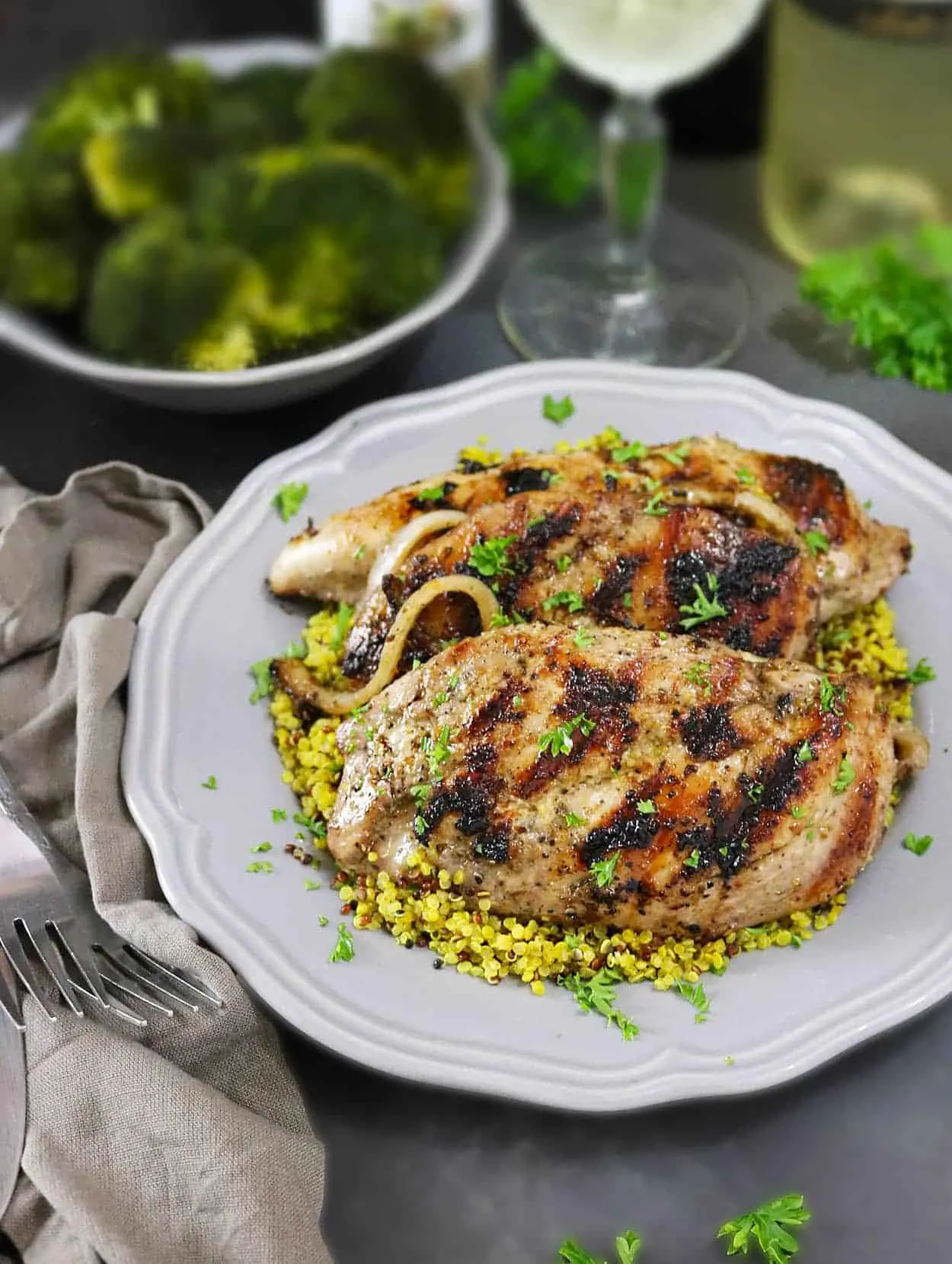 Santa Rita's 120 Sauvignon Blanc with its grapefruit, lime, lemon peel, and white peach undertones balanced off the intense vanilla, red and black fruit undertones of Santa Rita's 120 Red Blend so well. I must warn you, even though they exuded so much flavor to the chicken – along with onions, garlic, and Badia's Original Spice blend, the two wines colored the chicken a rather scary purplish color. But, when grilled, that color thankfully wore off!
My daughter and I enjoyed this chicken with some Saffron & Cardamom Quinoa and some leftover steamed broccoli.
For more info about Santa Rita Wines and recipe ideas, please check out their website and make sure to follow them on Facebook & Instagram.
Looking for more recipe ideas and inspiration using Badia Spices? Then look no further than THIS LINK!
I'd love to know if you happen to make this recipe (or any other on here) so pretty please tag me @RunninSrilankan and #RunninSrilankan on Instagram, Twitter &/or Facebook. And, if you haven't yet, then please make sure to subscribe to my mailing list to have all sorts of eats and treats delivered to your inbox! Thanks Y'all!