These delicious, gluten free Potato and Bacon Pancakes are a wonderful way to get your weekend dose of potatoes, bacon and eggs!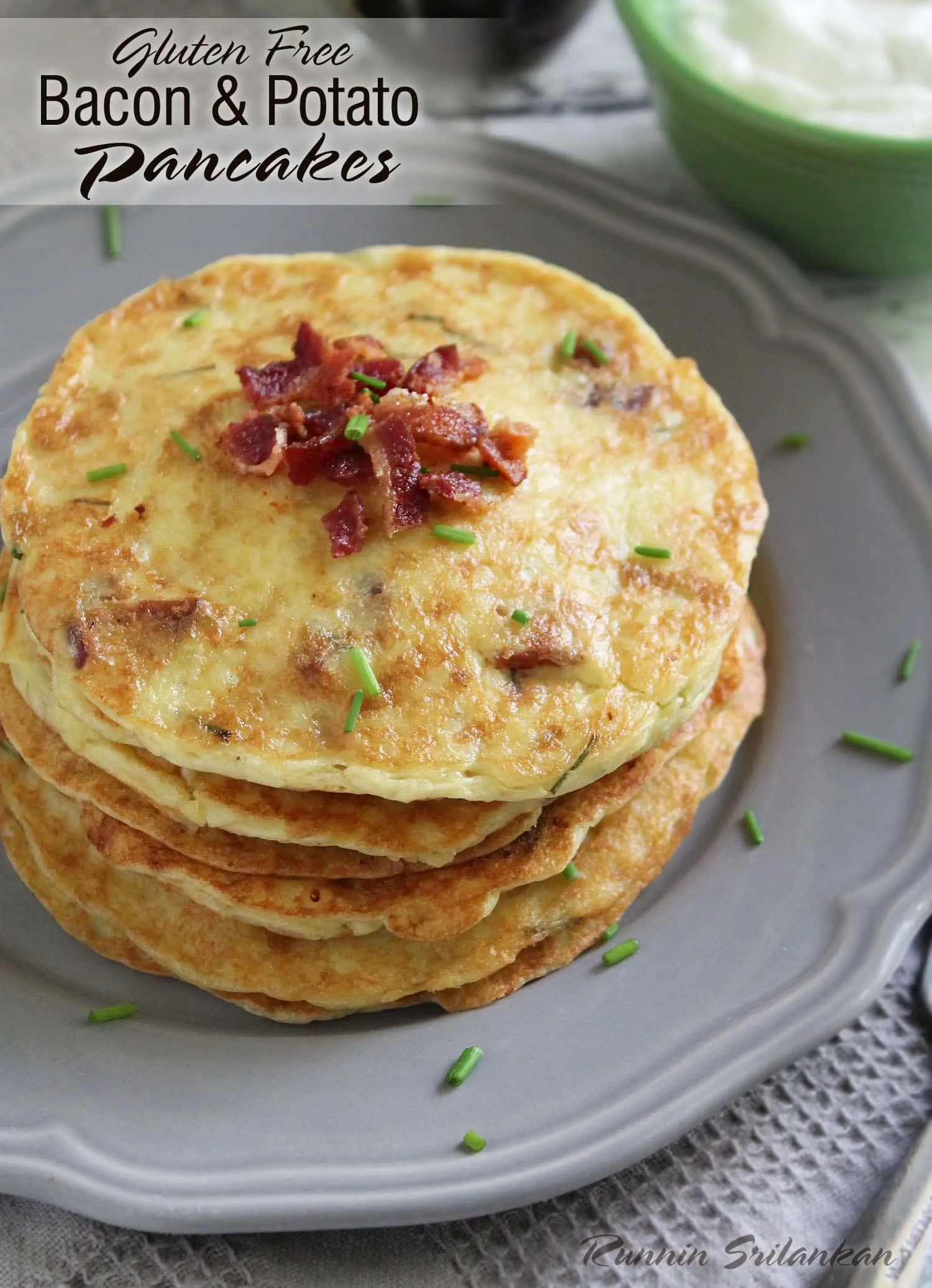 Being low carb and gluten free, bacon has always held a special place in my heart…and, in my heart it will probably always remain – literally! Most of the time, I use bacon as a topping – I sprinkle a little on Breakfast Potato Skins or on Breakfast Beet Pizza, so when I came across Chris @IFailedFran's "Bacon Explosion" I could only scroll in wonderment! It was weaved bacon with more bacon inside. I have to admit – I'd never seen so much bacon in one mouthful before. This was clearly a tangible and edible Pindaric Ode to bacon!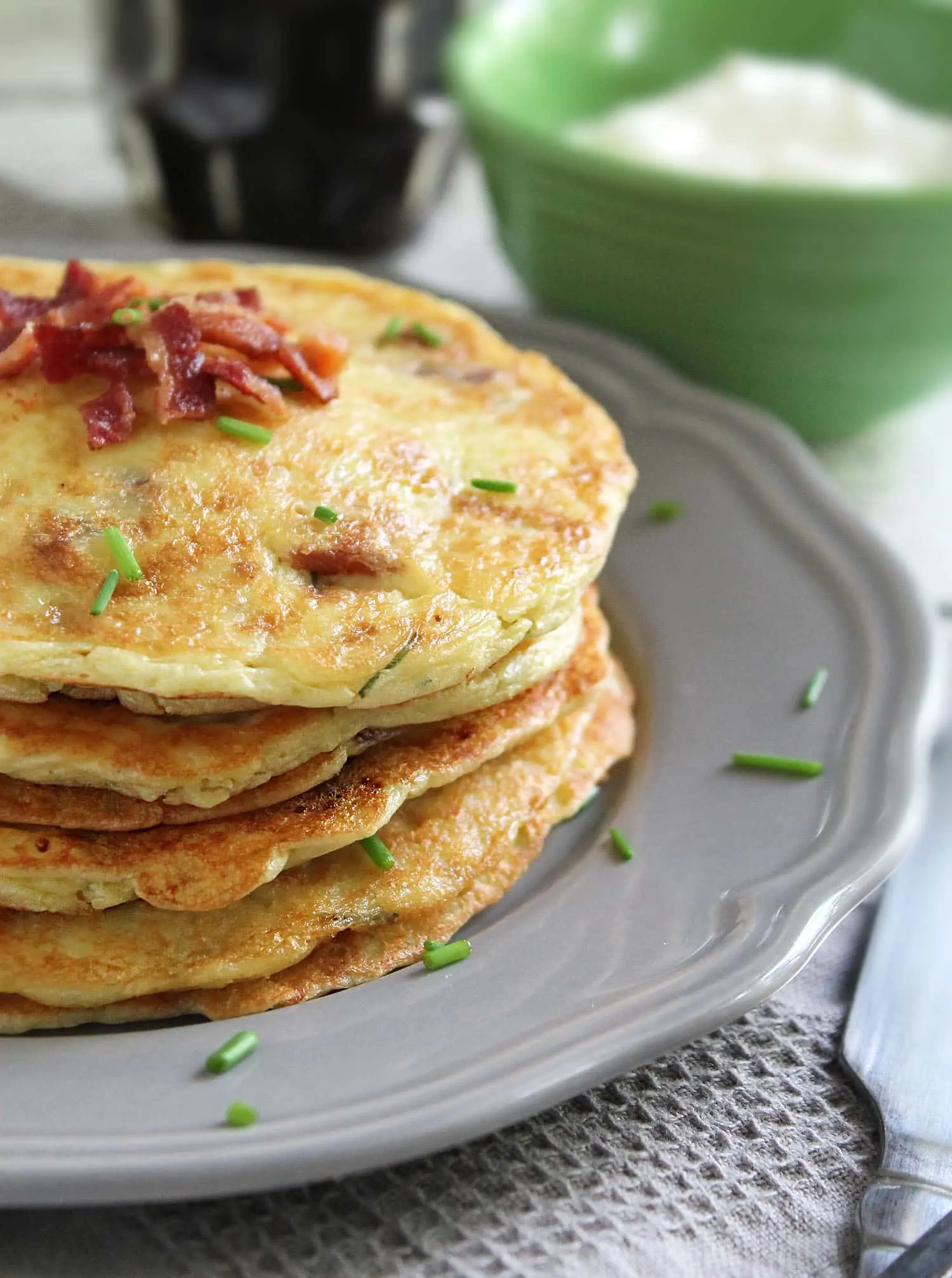 If I were to think back to my middle school poetry class, what I have today isn't quite a Pindaric ode, but more a Horatian one.
You see, these pancakes have bacon in them – but, there is just a tad bit of it – some (my daughter) might say I should have added more – but, seeing "balance" is the word of the month round this place I figured 4 crumbled up pieces of bacon were enough. She talked me into topping these pancakes with more bacon and I told her if she had some veggie and pickled beet saute for dinner, we had a deal!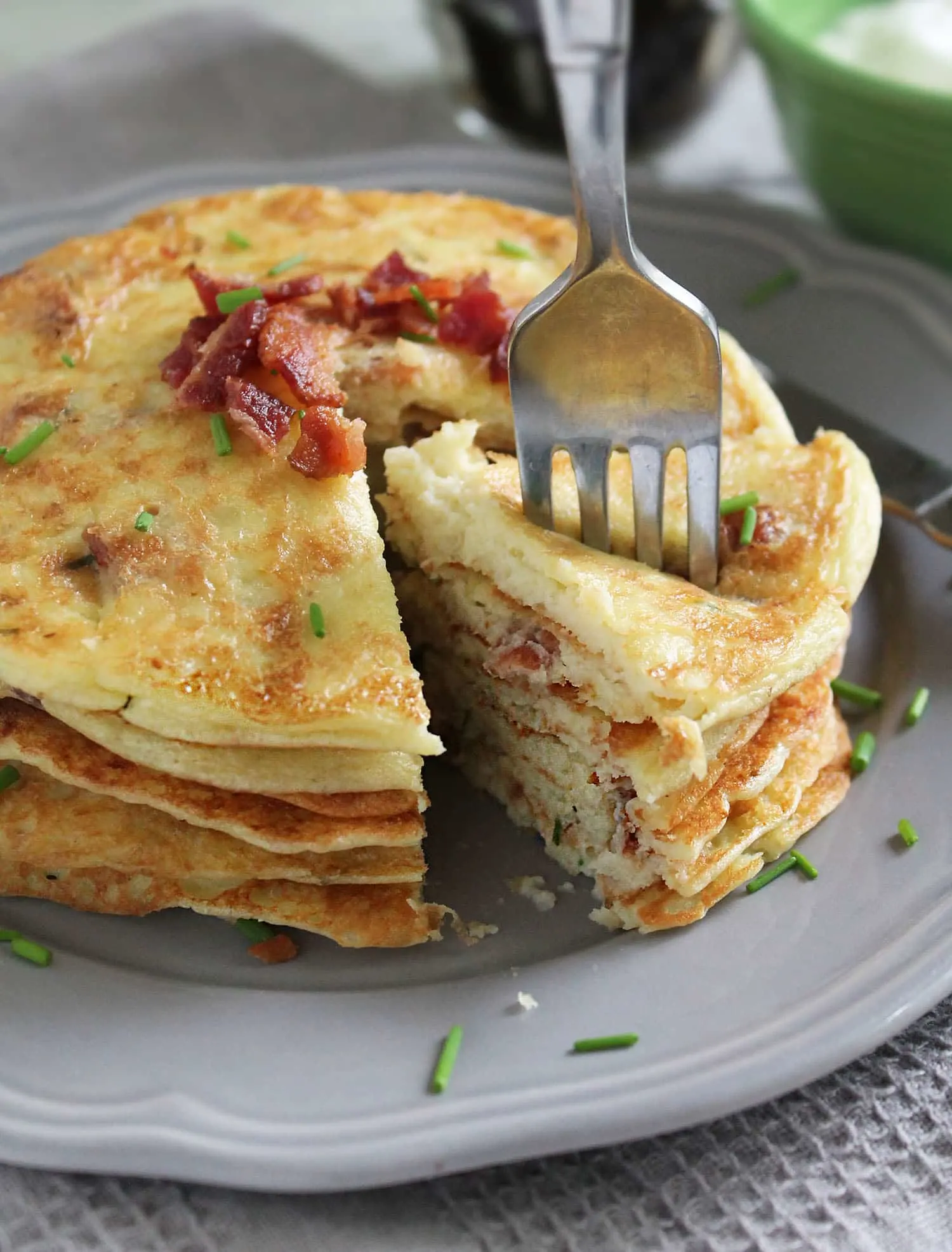 These pancakes are a marriage of potatoes and bacon and eggs. Instead of having them separately for breakfast – you can join them together with some coconut milk and voila – deliciousness! Now, as usual, these pancakes have no added flour in them – in any form. Just smooshed up potatoes, coconut milk, eggs, chives, bacon and a pinch of salt. As these didn't have any flour in them – they did take almost 5-6 minutes on each side to cook.
[Tweet "What do ya'll think of: Potatoes+Eggs+Bacon together in a gluten free pancake? @RunninSrilankan "]
Here's hoping y'all have a wonderful weekend and get to enjoy some potatoes, eggs and bacon – in pancake form – sometime during it!