This Vegan Strawberry Blueberry Cheesecake is a tasty dairy free treat you'll be smitten with. Lusciously creamy and silky smooth, this no-bake vegan cheesecake is made with cashews and berries and can be made ahead and frozen until you are ready to enjoy it with family and friends.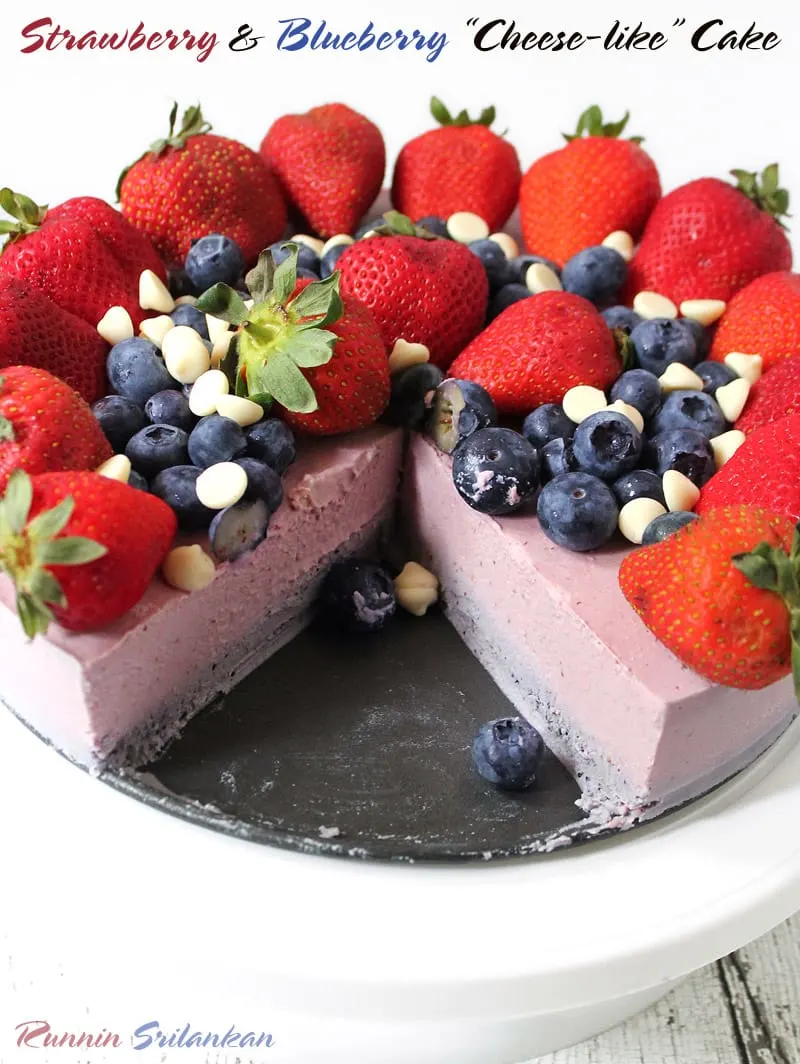 When my daughter was a toddler, her favorite nut (other than myself) was the mild cashew nut.
If I gave her a bowl of cashews and berries, she was one happy camper! Back then, I had no clue that cashews came from cashew apples! Actually, I don't recall even knowing what a cashew apple was, when I found out where cashews came from! I thought they might have something in common with Wood apples, which were plentiful in Sri Lanka; but, good ol' Google told me I was wrong. I've looked for cashew apples in grocery stores I frequent, but, just like wood apples, they seem ever elusive.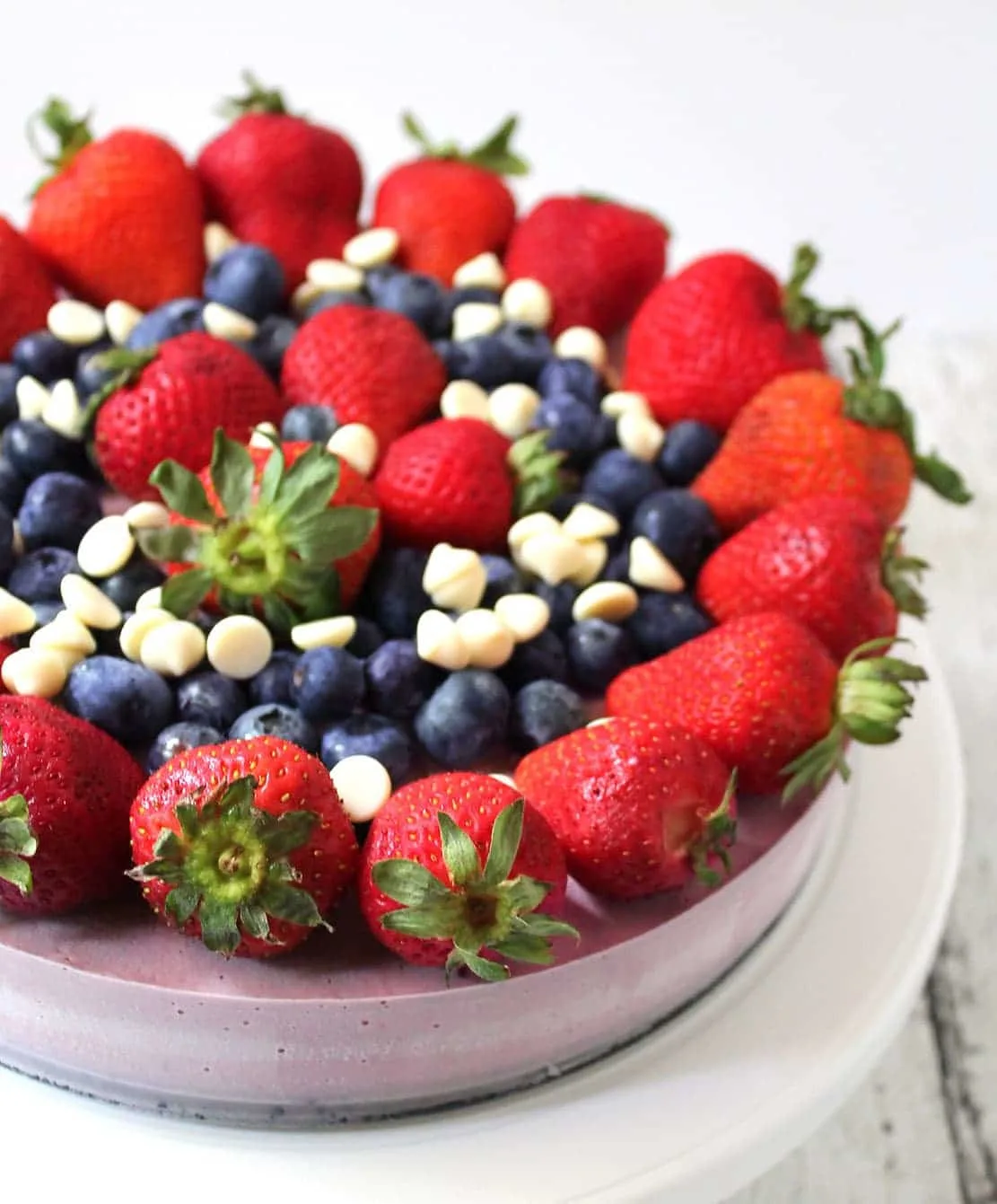 Over the years, I have fueled my daughter's love of cashews by making trail mixes, stir fries, and curries, for her.
But, a couple of years ago, I stumbled on cashew cream. Cashew cream is made in many different ways, but, the way I make it is to blend soaked cashews with some almond or cashew milk and voila – a delicious and versatile dairy free "cream". I've experimented with cashew cream and made curries with it as well as chocolate pudding.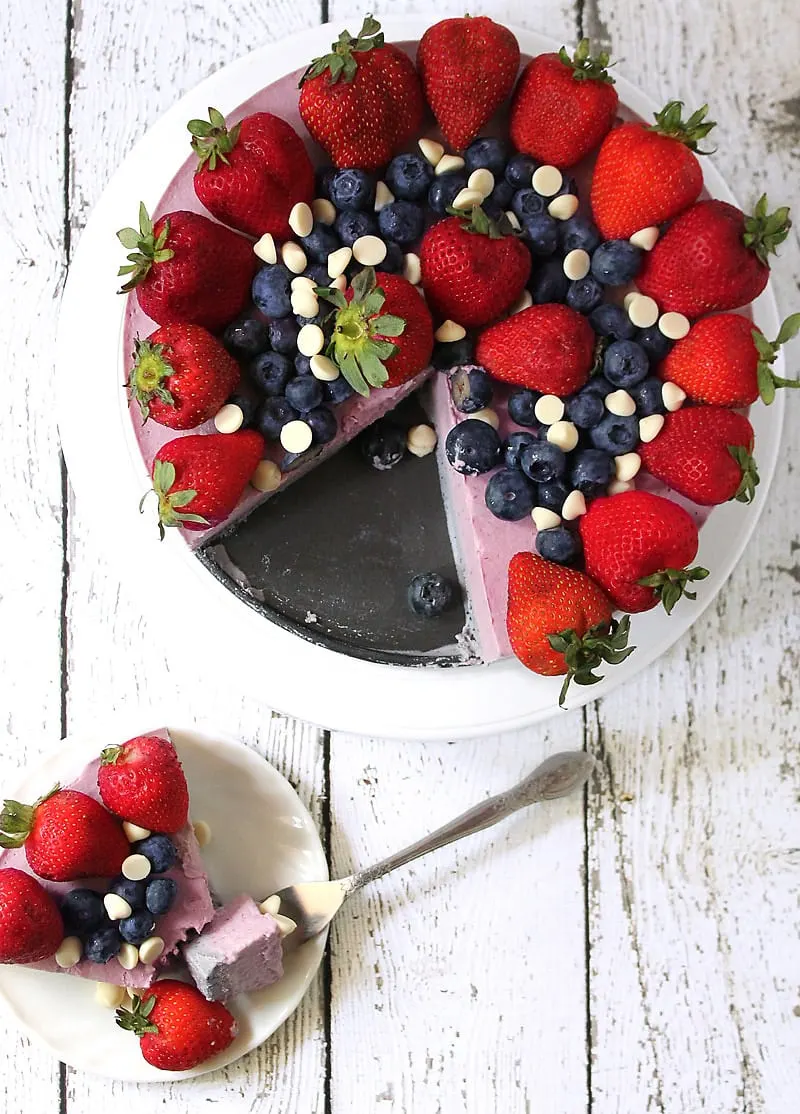 And today, I used cashew cream as the beginning foundation of this dairy free, gluten free, ice box, Vegan Strawberry Bluerry cheesecake! This is the perfect dessert for any picnics or get togethers during these last few weeks of summer. This luscious, yet healthy cake, is jam packed with strawberries and blueberries, in addition to cashews. Coconut oil, sugar and vanilla are the only other add-ins. This dairy free, gluten free cake stores well in a freezer or a cooler, till it's time to eat up!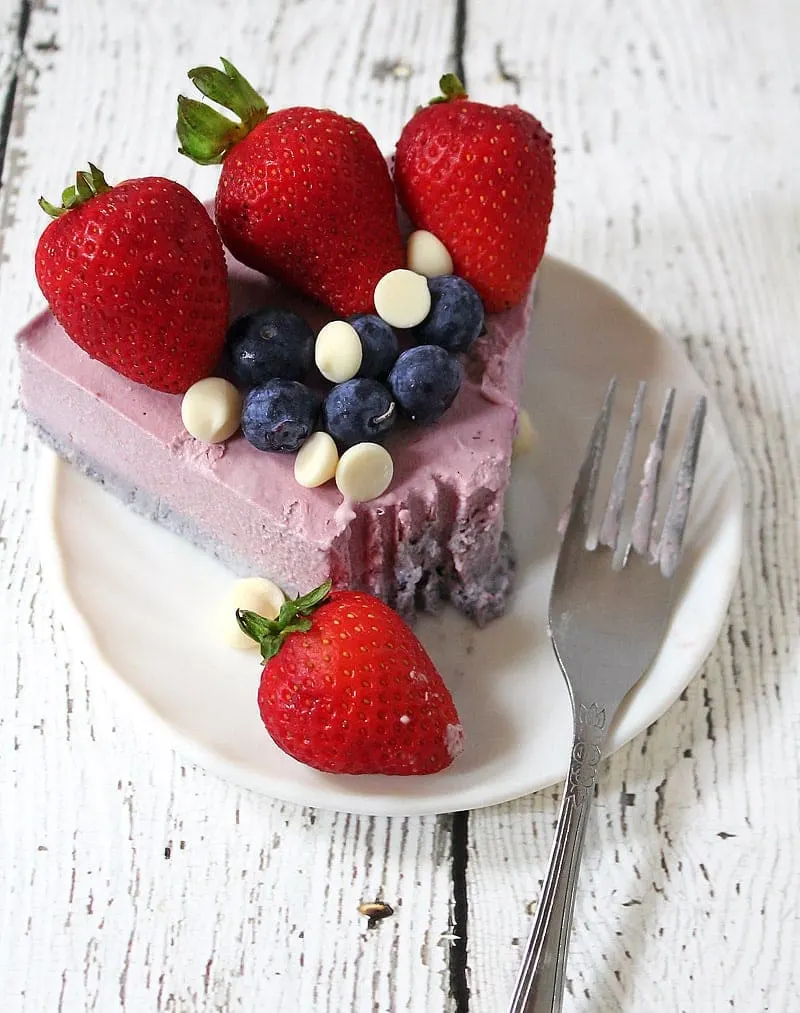 When I first made it, I froze it and took these pictures after about 30-40 minutes of thawing. I refroze a few slices and they thawed out wonderfully too.
[Tweet "Dairy Free, No Bake, Cheesecake-like Cake @RunninSrilankan "]
This recipe first appeared on Food Fanatic. For more recipes and inspiration, please visit Food Fanatic online.