This little Chocolate and Cookie Butter bake only requires 5 ingredients, but is just so mind-blowingly tasty! Definitely worth a try!
I've partnered with Sprouts Farmers Market to bring y'all this Chocolate & Cookie Butter Bake. As always, all opinions are my own. Thanks so much for supporting the brands that keep this blog spinning!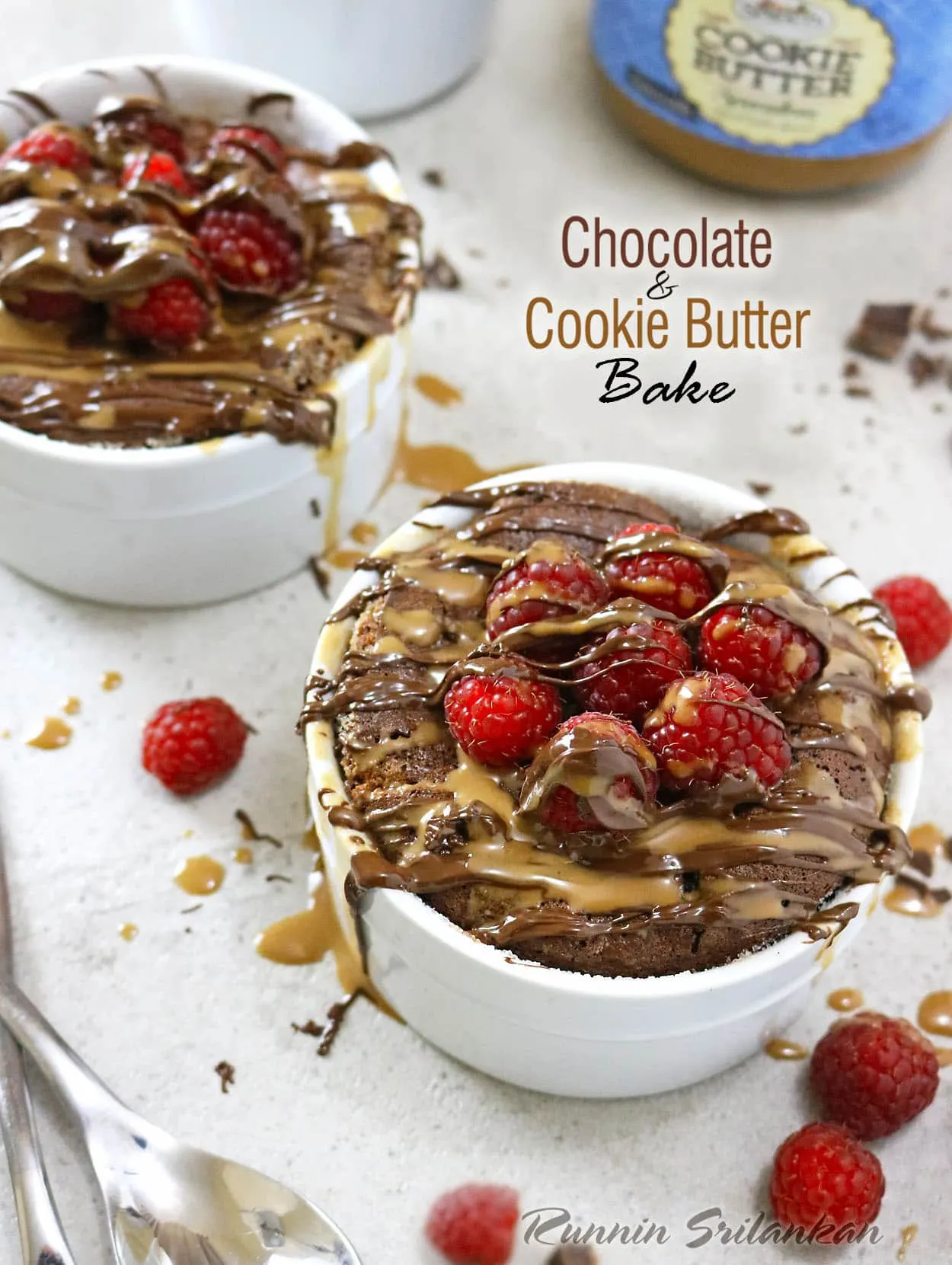 While I might not be the biggest fan of Valentine's Day, I am a huge fan of the happily-ever-after (even though it has eluded me thus far), and, the happy-ending. So, when 7 seasons of Gilmore Girl's culminated in a finale that left my daughter and me with more questions than answers, saying we were miffed is putting it mildly!
There were hints as to what may be – but, we wanted more! By golly, we wanted answers! My daughter is convinced that we are a real life version of the Gilmore Girls (minus the pop tart and pizza habit) so she convinced me to buy all 7 seasons on DVD. And, just about every Christmas break, we watched and rewatched those episodes trying to get closure – but it eluded us!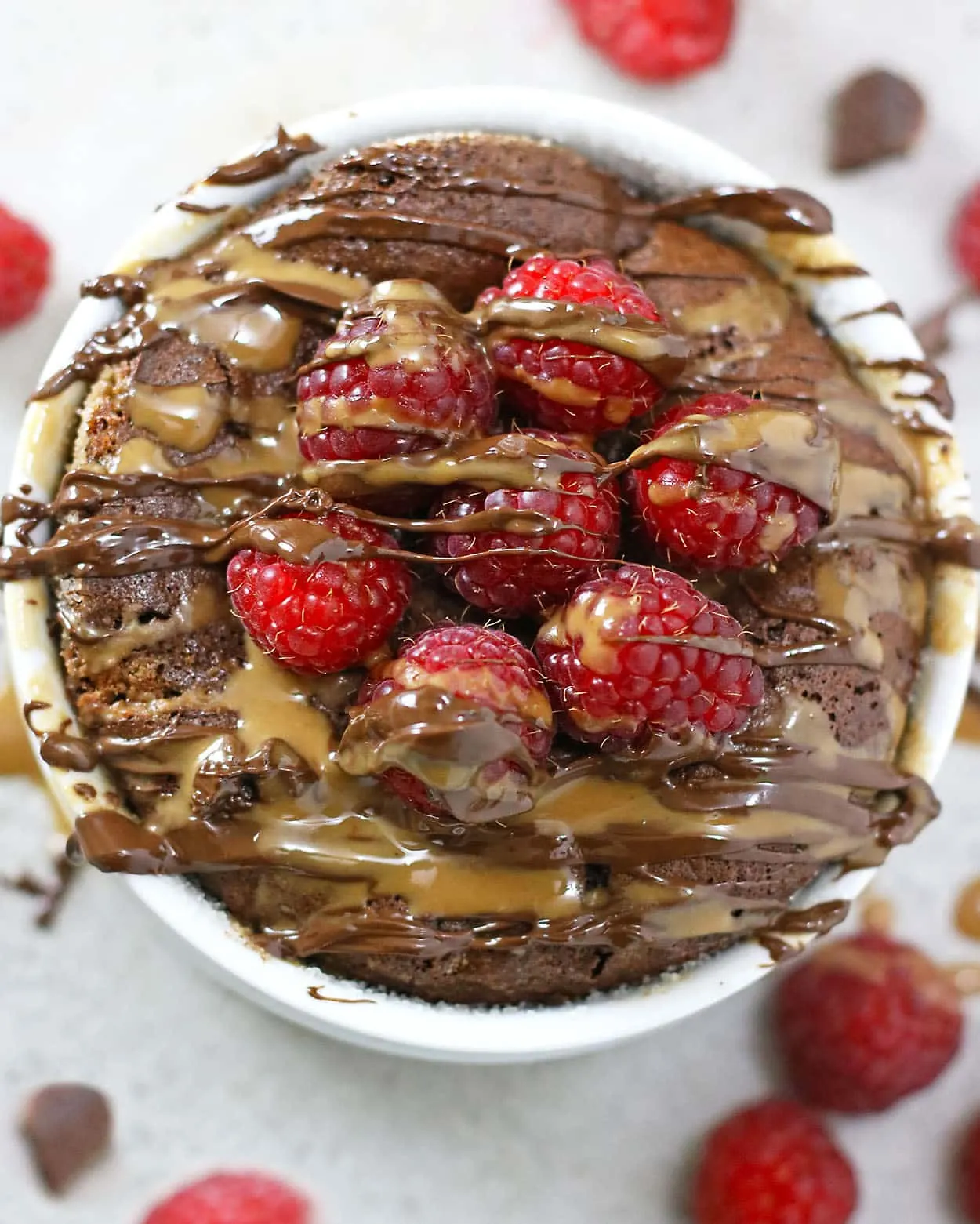 So, when we heard that the Gilmore Girls will be back after a 9-year break – we were thrilled! Yes! Finally, we can have a happy ending to our questions – hopefully. Finally, we can find out if Luke and Lorelai have a happily-ever-after, after all!
Jim Carrey once said, "…isn't it cool when the days that are supposed to feel good, actually do?" That pretty much summarized how we felt that day we found out about season 8 of the Gilmore girls.
Aaaaaannnd, since we are chasing that feel-good feeling – we have to talk about this layered Chocolate & Cookie Butter Bake in individual serving sizes!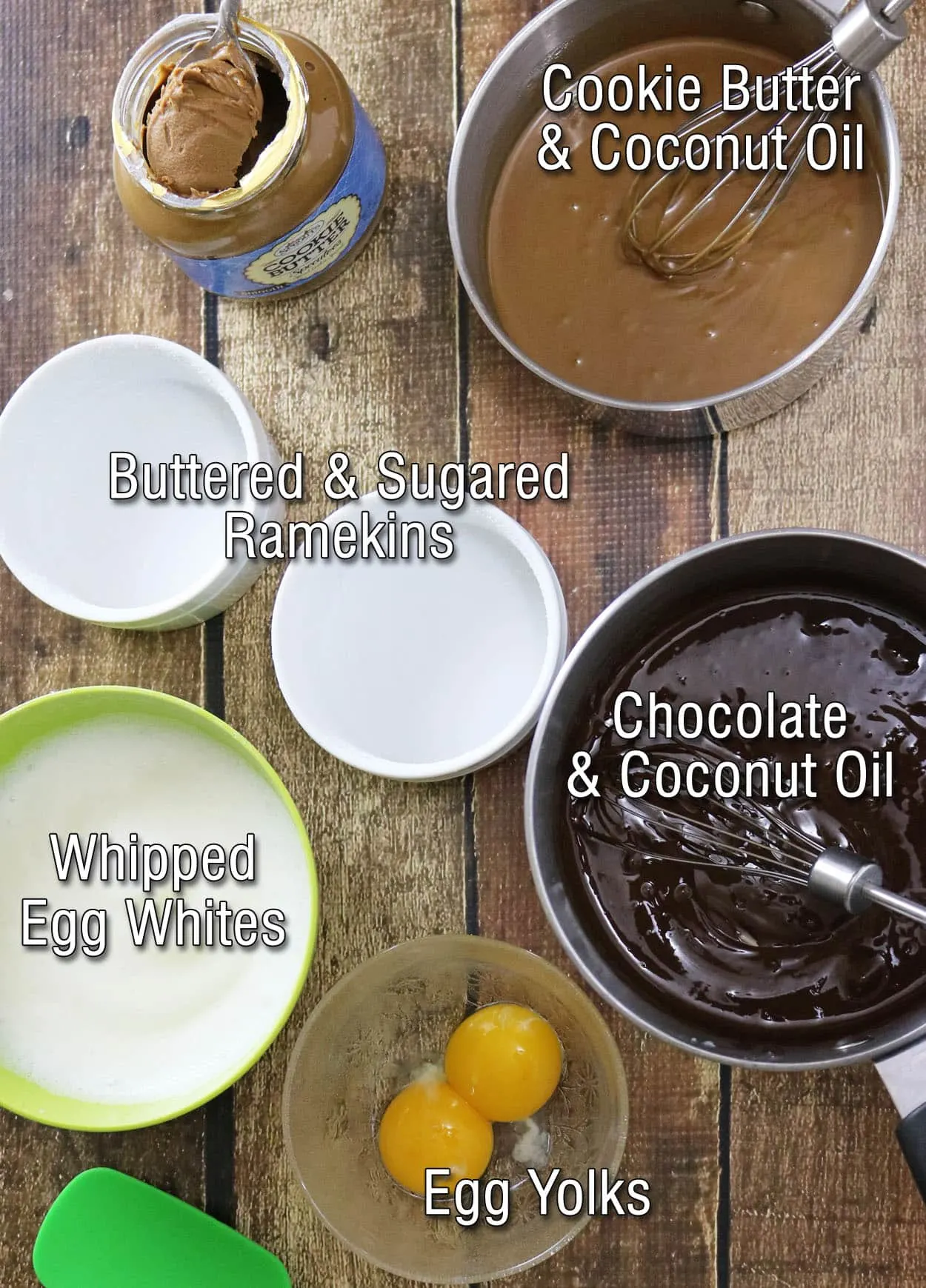 I really don't have words to describe this other than maybe "mmm mmm mmm!"
I started out wanting to make a souffle with the Cookie Butter I received from Sprouts Farmers Market, but I didn't have any flour in the house. So, I figured I would try making something similar to the flour-less skillet cake I made a while back.
Only, employing a different technique with the eggs. Instead of adding them in whole like I did when I made the skillet cake, I separated them – added the yolk into each the cookie butter layer and chocolate layer, whipped the whites separately, and folded them into each layer. The result was a way fluffier version of that skillet cake. Don't you love how a different technique can have such a different result – with the same ingredients?
@Tasteworkshop on Instagram suggested I call this a puff as it didn't have the ingredients of a souffle, but, I wasn't quite sure this was quite as puffy as some of the puffs I've seen – so I settled on calling it a Chocolate & Cookie Butter Bake.
Decorated with raspberries and melted chocolate and melted cookie butter, am thinking this would be a slightly better-for-you Valentine's Day dessert for all of y'all celebrating it – for me – why it's one of the foods to fuel me through 50% off chocolate sales on the 15th!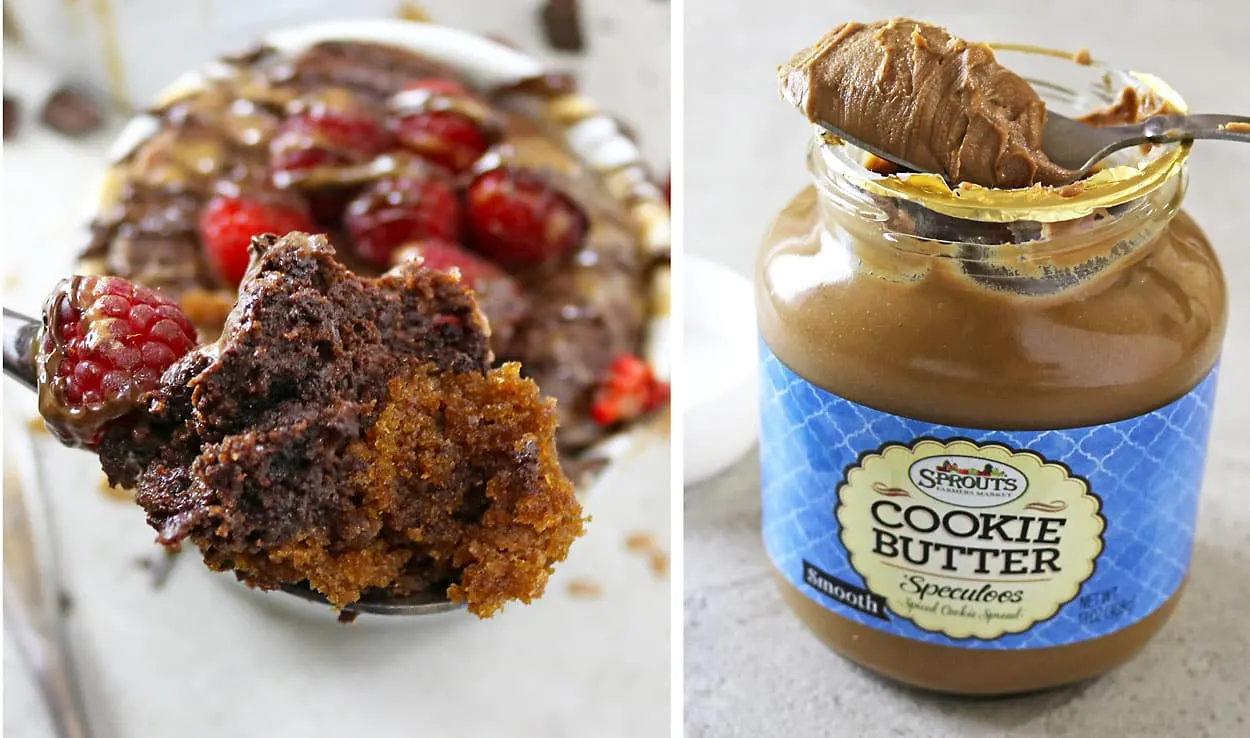 Here's hoping y'all have a wonderful weekend and Happy Valentine's Day to all of y'all celebrating it.
And, if you happen to drive by a Sprouts, please stop by and check them out as they are filled with fresh produce, dairy, meat and seafood, freshly-baked goods, thousands of natural, organic and gluten-free groceries, eclectic beer and wine, vitamins and supplements and more – at fantastic prices!
Also, feel free to check them out on Twitter, Facebook, Pinterest and Instagram to see what they are all about!