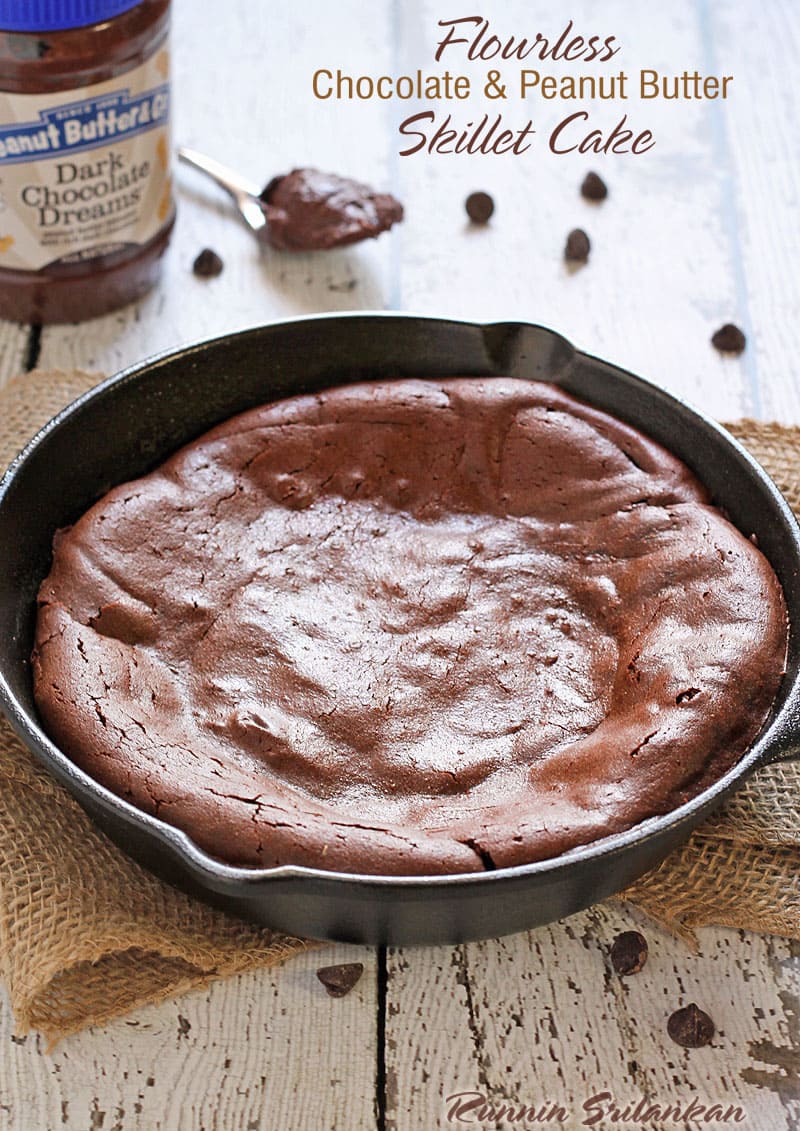 Romantic, teen-puppy-love-type, movies are really not my cup of tea, but, seeing my sports-loving-daughter happens to be going through a phase with them (am hoping this phase runs it's course soon), I figure I would sacrifice my sanity and indulge her. An added bonus of my "sacrifice" happens to be some extra time with my kiddo and some animated discussions about choices after; like when we watched "Endless Love" awhile back.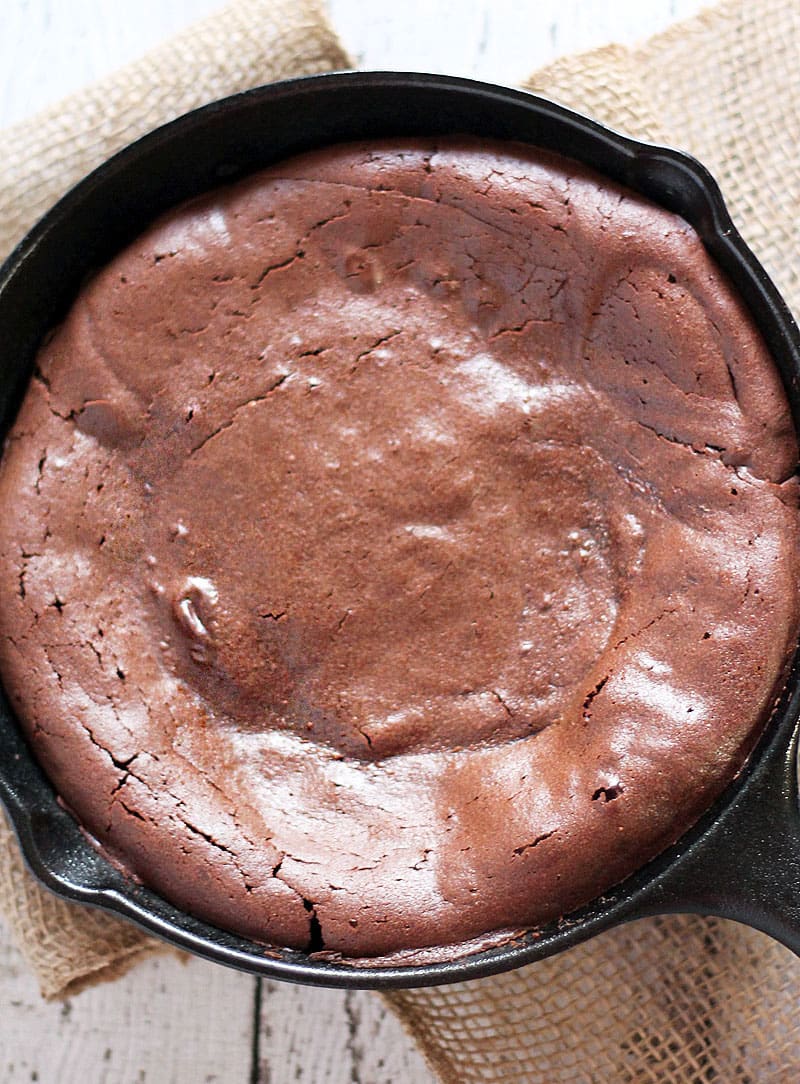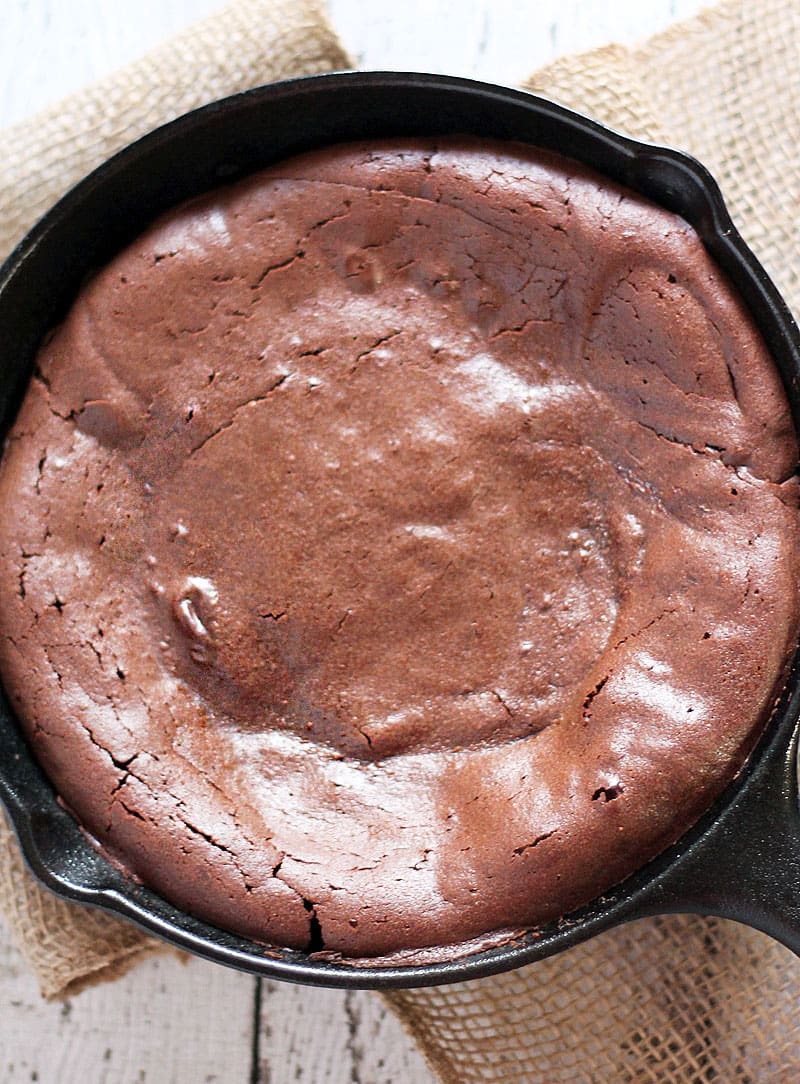 This past weekend, she talked me into watching "If I Stay". I had seen the trailers – and, to me, it looked like a gal -who was comatose after a horrible accident; who had lost the rest of her family; and, who was almost at deaths door herself; who comes back for – a boy! I was mentally prepared for a discussion, similar to the one we had after "Twilight", about girls making choices when they are all googly eyed about some boy. And, since, mental discussions of this sort dictate the need for fuel (for me at least), I made this one-skillet, totally flourless, Peanut Butter and Chocolate cake to sustain us for the hours ahead – or, so I thought.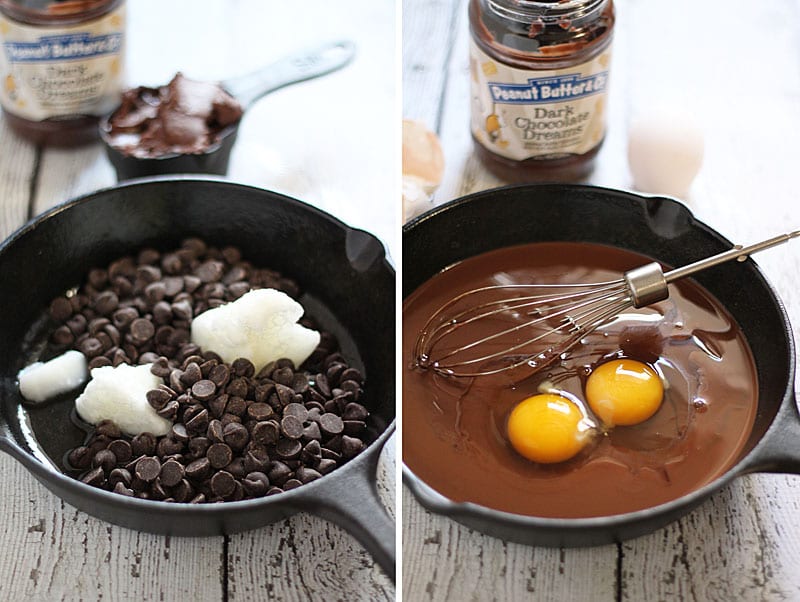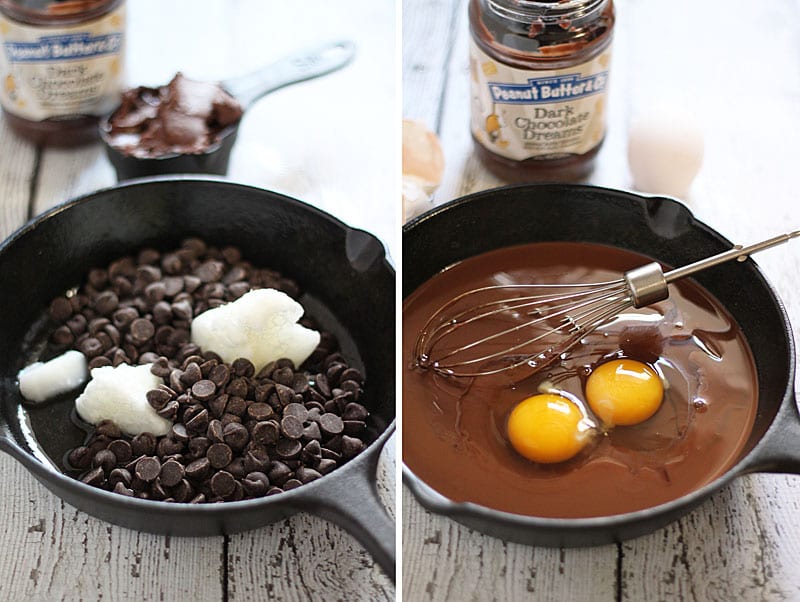 I used Peanut Butter and Co.'s Dark Chocolate Dreams together with semi sweet chocolate chips, coconut oil, vanilla and eggs to make this not-overly-sweet, but oh-so-chocolatey, brain-food – in a skillet! No other bowls or pans to wash! And, if you happen to have a teen or tween around, they might just help you "clean" the skillet so well – washing would be totally optional! 😉
[Tweet "Flourless Peanut Butter And Chocolate Skillet Cake @PeanutButterCo @RunninSrilankan"]
Now, in case you haven't seen the movie and are planning on doing so – I won't reveal any of the actual ending (other than my assumptions earlier), but I was so moved by the grandfather and the parents – specially the dad. Somewhere in the middle of the movie, we find out that the dad gave up his career as a drummer in a successful band, the first time he heard his daughter play her cello passionately. He cuts his hair and gets a job teaching.
Then, one day, when his daughter is going through his bands old records, she asks him if he missed being in his band and was happy now and his answer began with "sometimes we make choices and sometimes our choices make us"…I know this line isn't anything new – it's been said many times, in many different ways – but those words sat heavy in my heart. My daughter and I have had discussions where she has felt she was holding me back and this post – those words in particular – are dedicated to her. Everyday, the time I choose to spend with her, makes me a better me. Everyday. Every Minute. Every Second.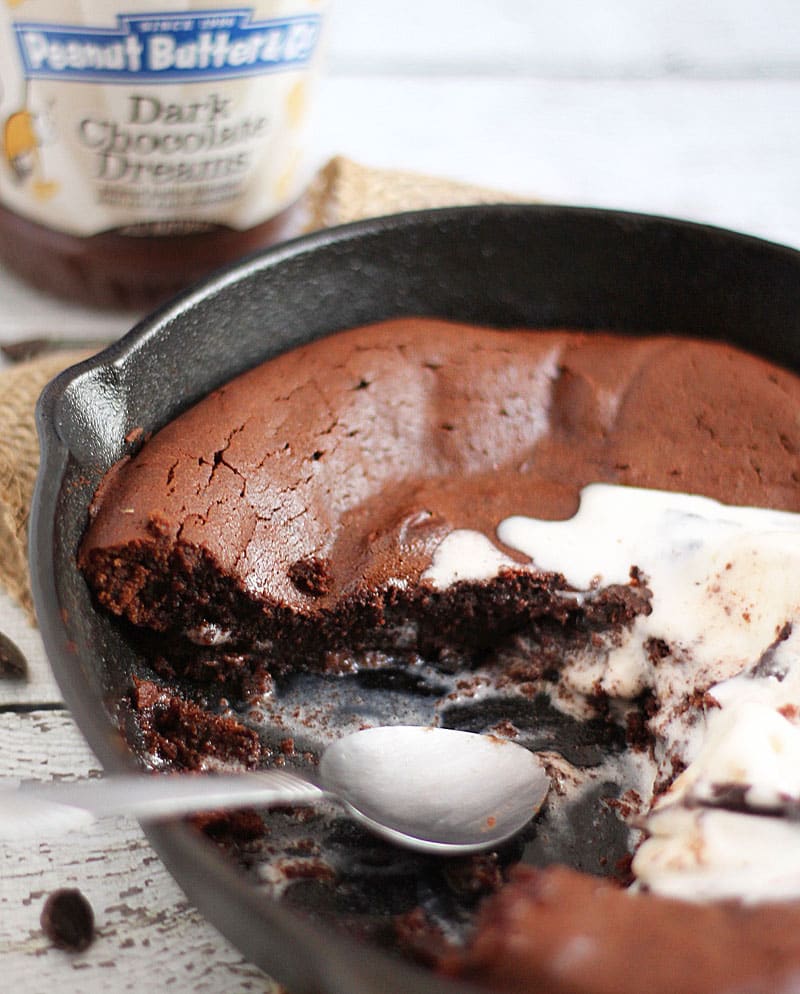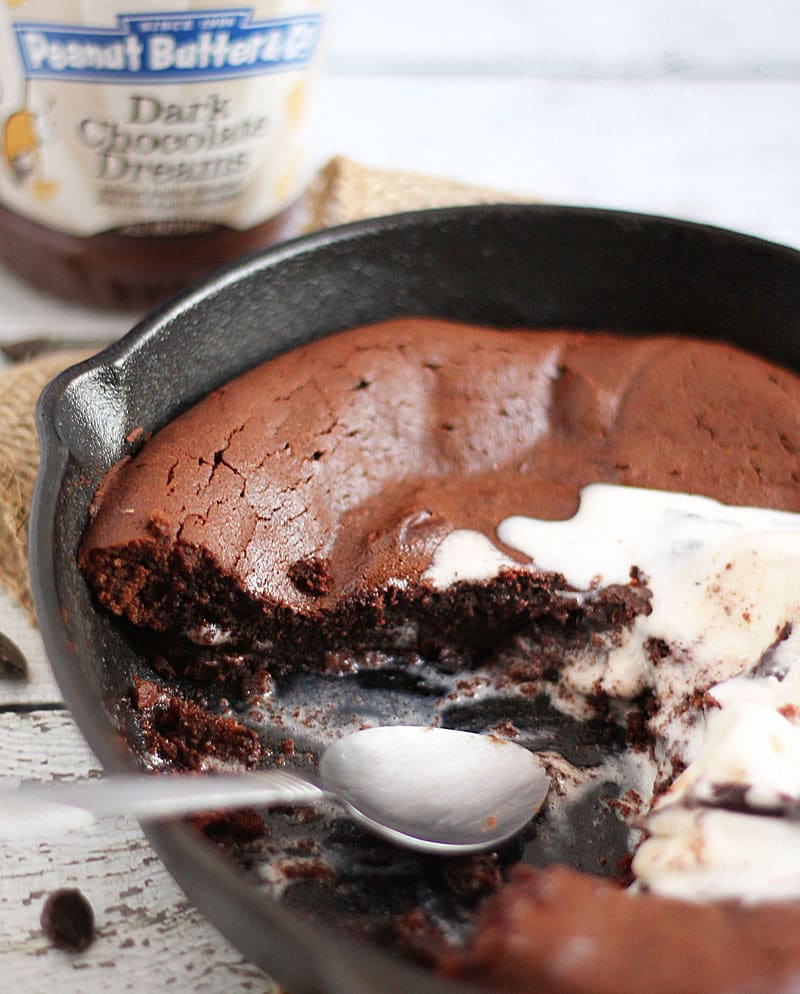 Disclosure: This Flourless Peanut Butter And Chocolate Skillet Cake was made possible by the samples I received from Peanut Butter & Co. As always, all opinions and stories are my own.