Naturally colored, these Gluten Free Pistachio Cookies are a delicious after school or after work treat.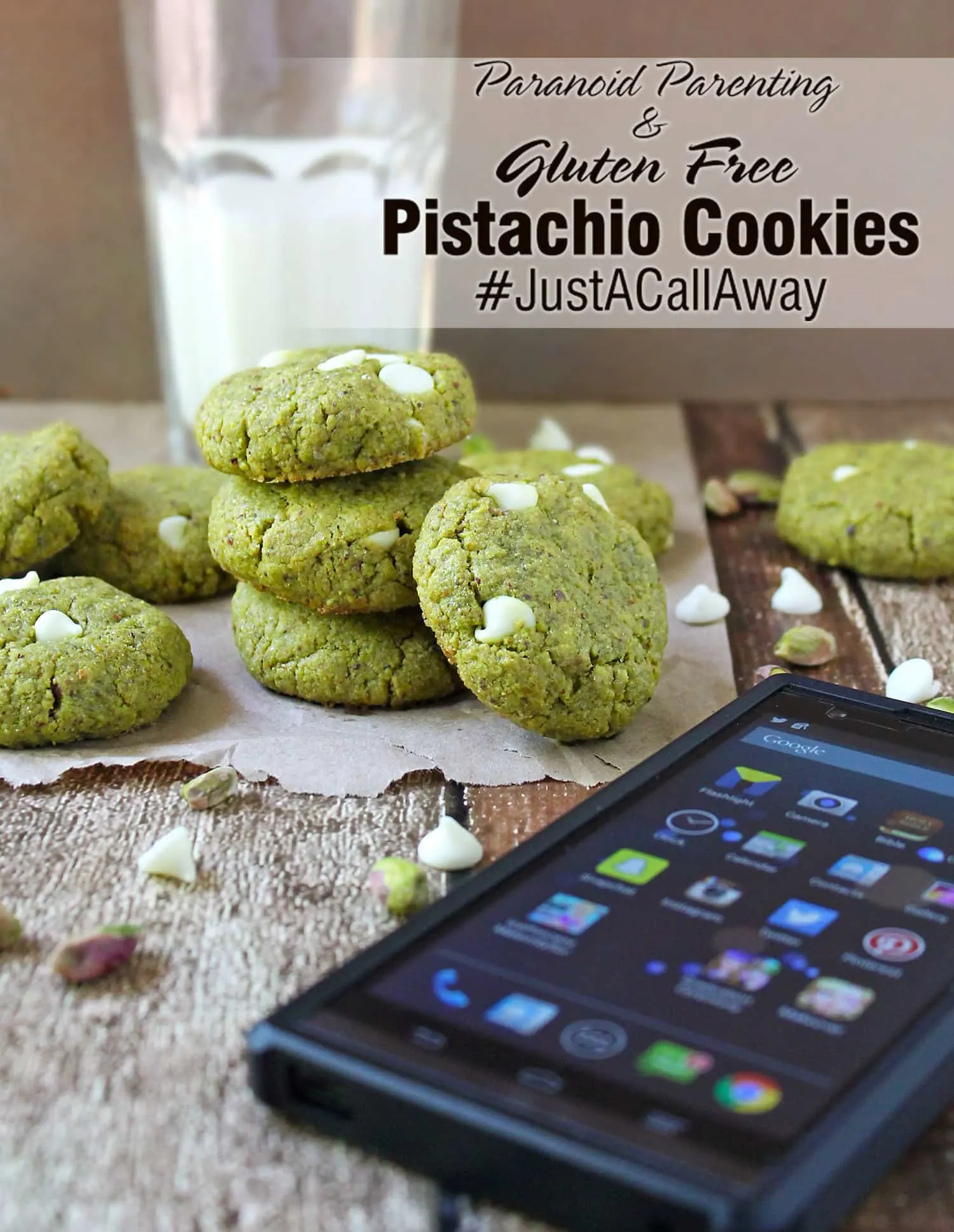 As a single parent to a teen daughter (who made me read the entire Hunger Games Series), the odds are not in my favor. I have statistics constantly tell me the limitations and disadvantages of single parenting. But, I for one, have never been a fan of statistics.
In fact, I think this single parenting thing comes with it's set of perks and advantages. For example, before my daughter was in my life, my roommates poked fun of me for talking to myself.
However, after my daughter came along, I wasn't talking to myself anymore about the news, work, or the latest Robin Cook book! I was talking to her! Back then, if I had had an Unlimited Talk Text and Data/Web plan, I might have talked to her all day while she was at daycare and I was at work! Bit much – huh?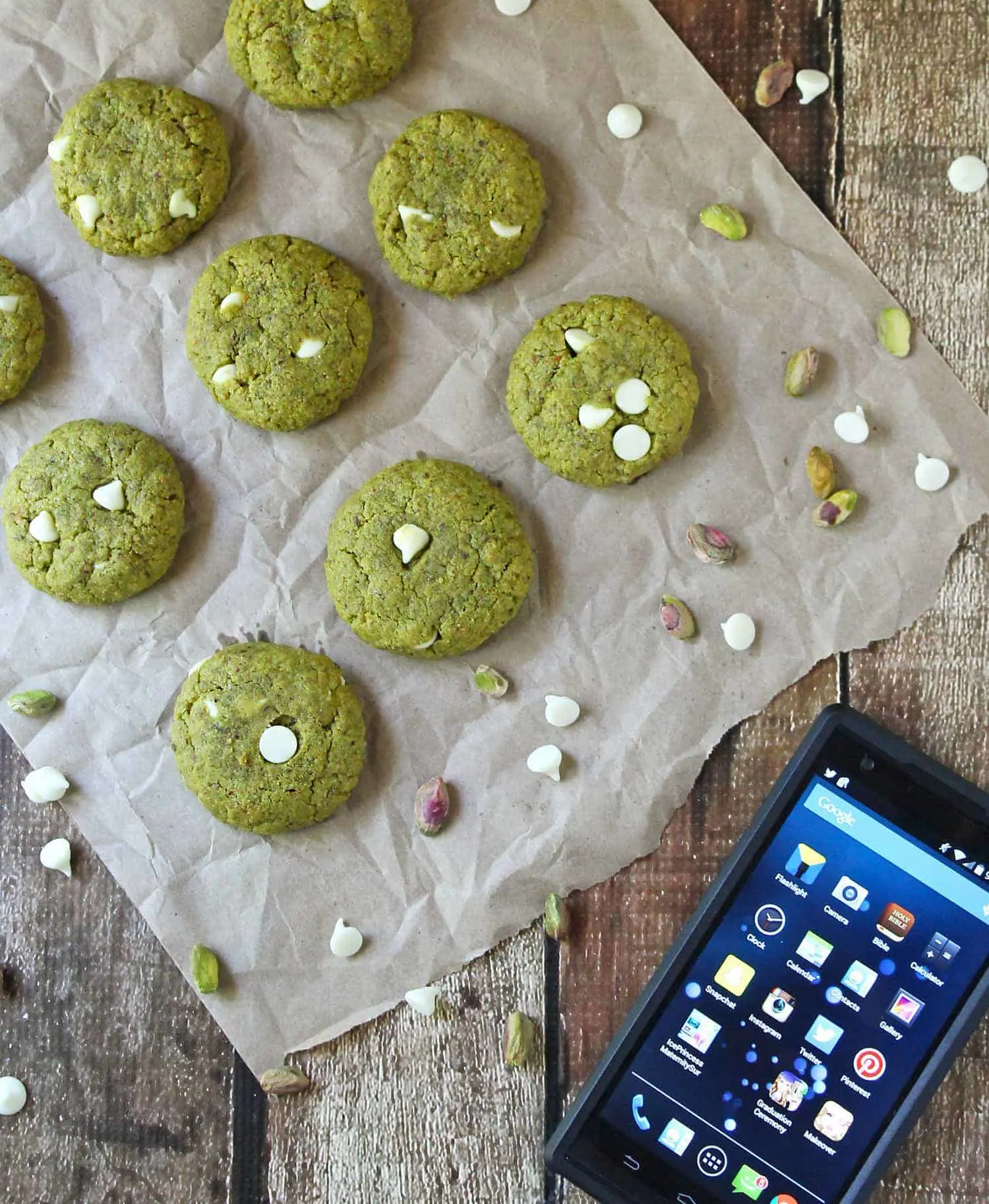 As a result of all that talking early on, my daughter would often surprise me with her use of "big" words. Very often these words would come out during her bath-time as she played with her "Rubbadubbers".
One evening, when she was around 4, she had me play the role of "Winona" Rubbadubber who happened to communicate by squeaking! Of course, she bossed me around as to what I should or shouldn't be squeaking as Winona, and I of course didn't stick to her script. As she started to get frustrated with me, she blurted out "Mommy YOU are PARAH-NOID!"
At first, I was thrilled that my little girl used "paranoid" in a sentence. But, then I started wondering if she really knew what it meant. When I asked her, she said "you know, parah-noid; a parent being annoying!" 😯
Her younger self might have used that word completely out of context, but, I think her younger self was psychic! Because, all through her growing up, I sure have been one paranoid (not parah-noid) parent!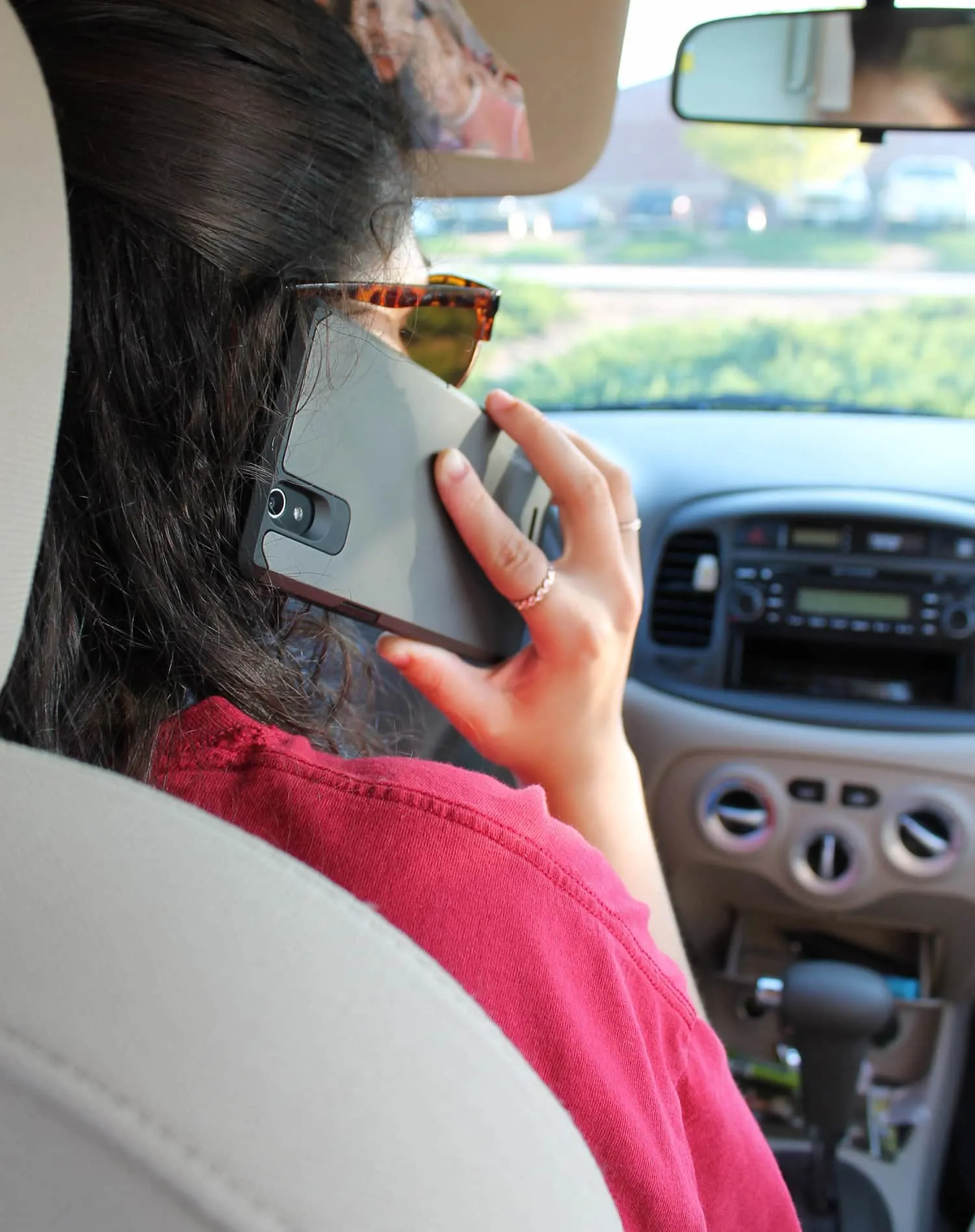 Now that she is in high school AND driving, my paranoid self has one rule and that is she calls before she gets in her car AND as soon as she gets to her destination – no matter how many places she goes back and forth from!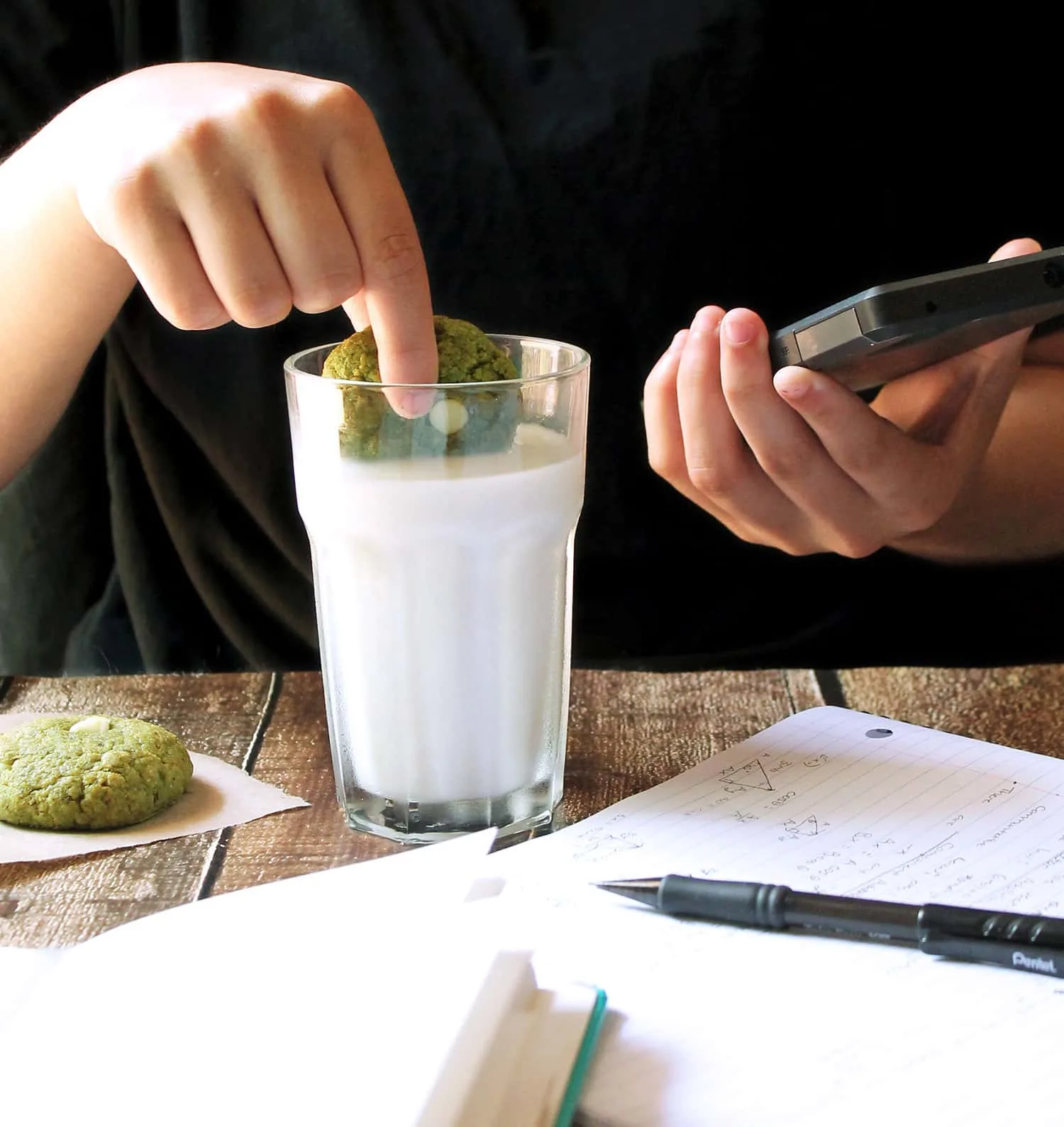 To date, she has humored my paranoia and faithfully called me. Sometimes, she has even sent me a Google-hangout invite so we can chat face to face when she gets home – as she stuffs her face with homemade, better-for-her, only 138 calorie, Gluten Free Pistachio Cookies like these ones. That blender I purchased over a month ago sure has come in handy in grinding nuts!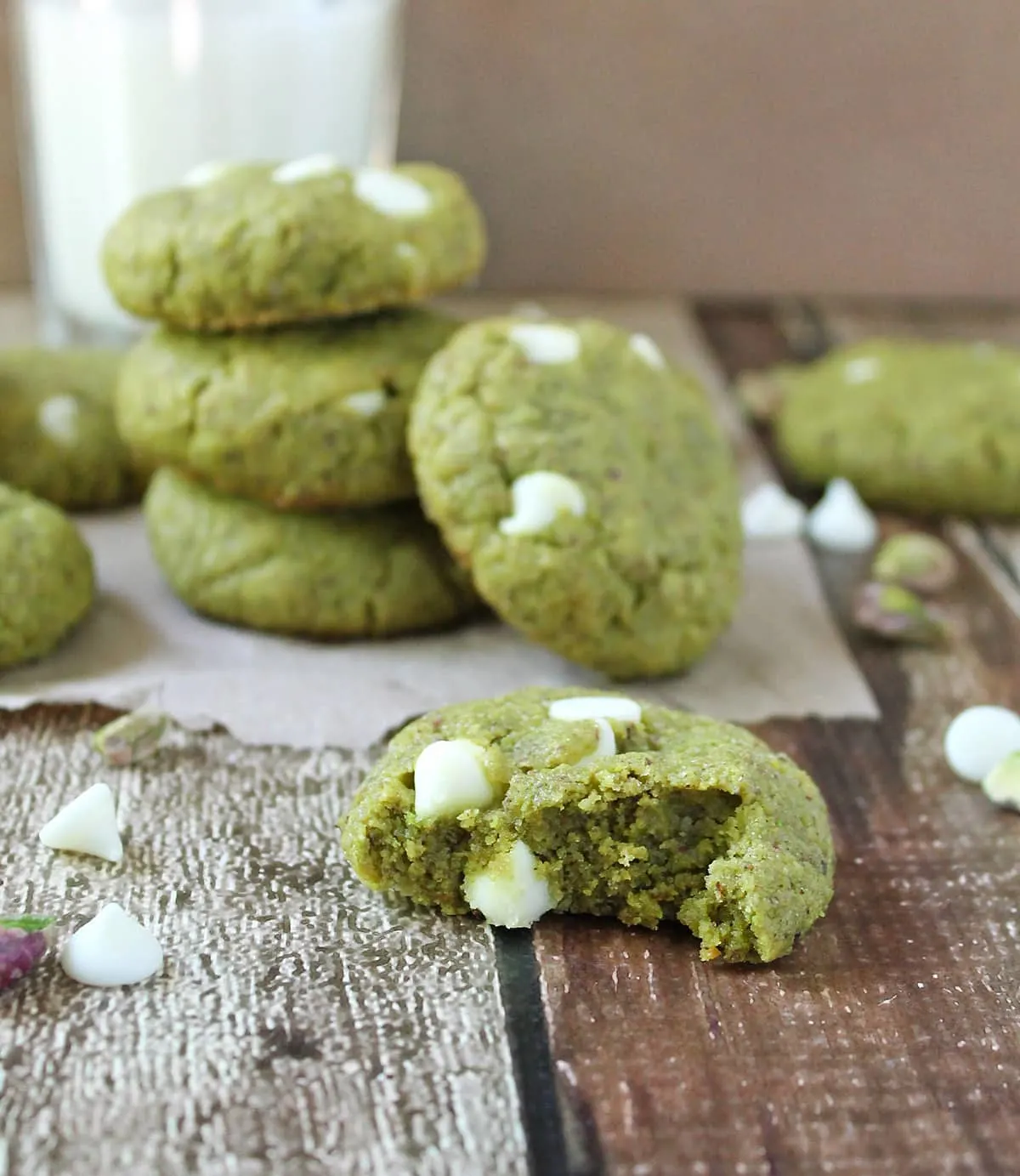 So, let's just say you left home, reached your destination, and figured out you didn't have your phone on you…
Would you turn around and go get it and be late getting back? Or, would you go without it for as long as you have to?
And so I am not the only paranoid person around these parts – what are you most paranoid about?