Uniting my bowl of oats and my green smoothie, these Green Smoothie Oatmeal Pancakes are refined sugar free and gluten free. Brew up a large pot of coffee, gather and linger with friends and family over a tasty breakfast or brunch of these bright green flapjacks.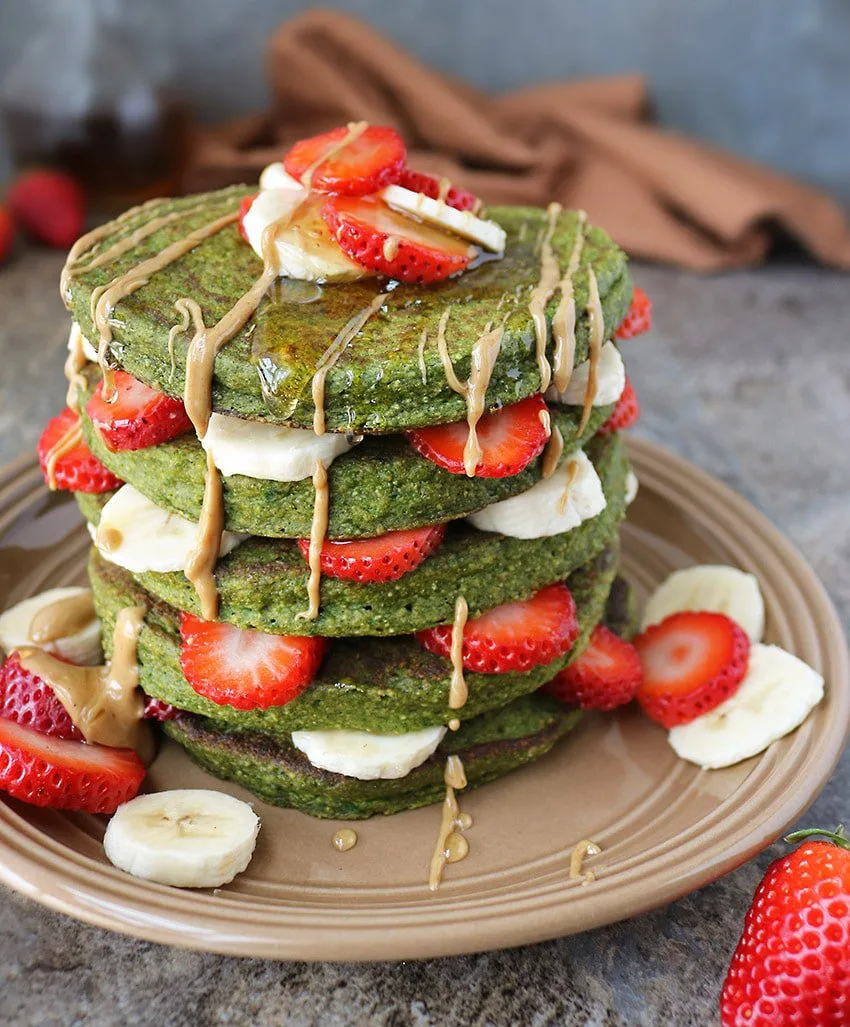 At 4.30 am last Saturday, I was trying to brew coffee with my eyes half closed, as I contemplated my breakfast options.

Now you might be wondering what the heck was I doing awake at 4.30 am on a Saturday? Well, food rules ma belly so let's talk breakfast options first, mmkay?
Option one was a tall green smoothie packed with spinach, banana and a smidge of oats. Option two was a scrumptious stack of my favorite Easy Oatmeal Pancakes.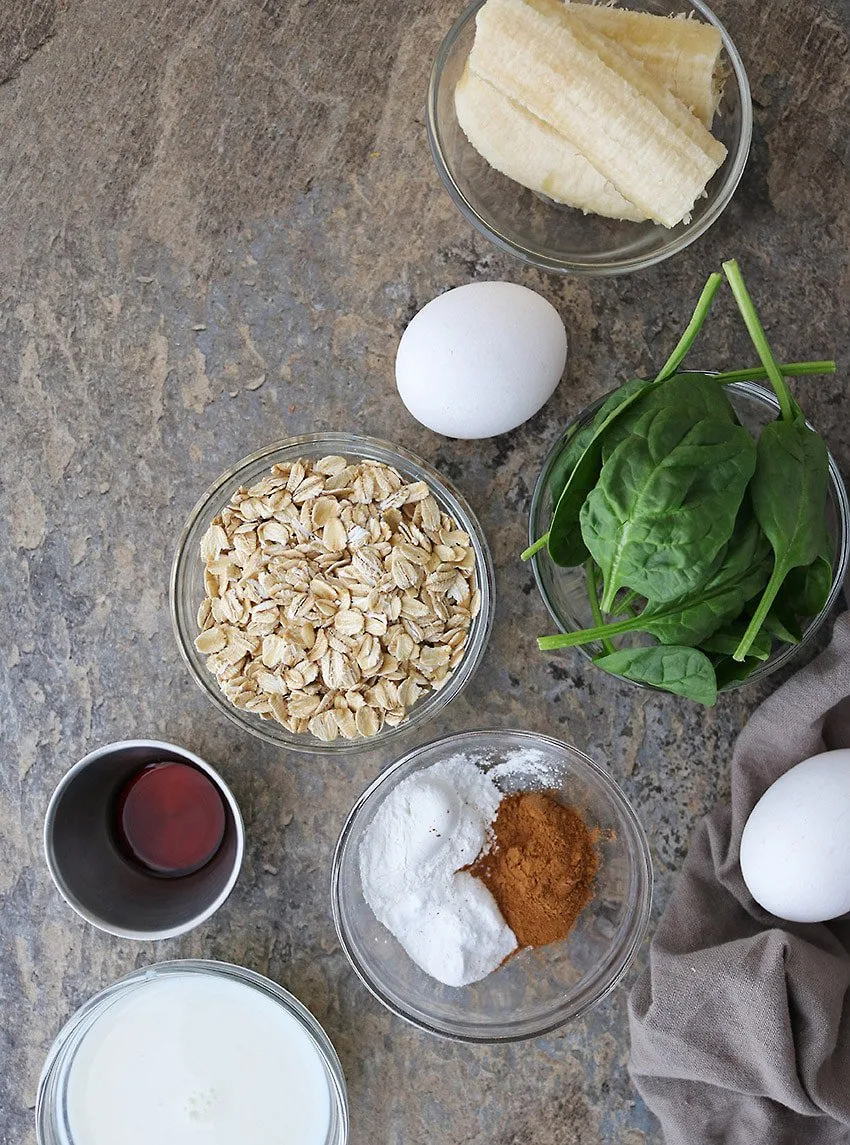 Now the smoothie would have been quick and easy to prepare, I could have even sipped on it while I took my dogs on an early morning walk, which I couldn't have done with a stack of pancakes. But these oatmeal pancakes I make are so tasty, they give me an excuse to enjoy a large second cup of coffee and tend to keep my belly from rumbling until way past noon.
Maybe it was because it was so early in the morning on a Saturday, or maybe it was because I wasn't fully caffeinated, but these were two choices I couldn't seem to pick between. So, I ended up picking them both – and enjoyed them together in this stack of Oatmeal Green Smoothie Pancakes.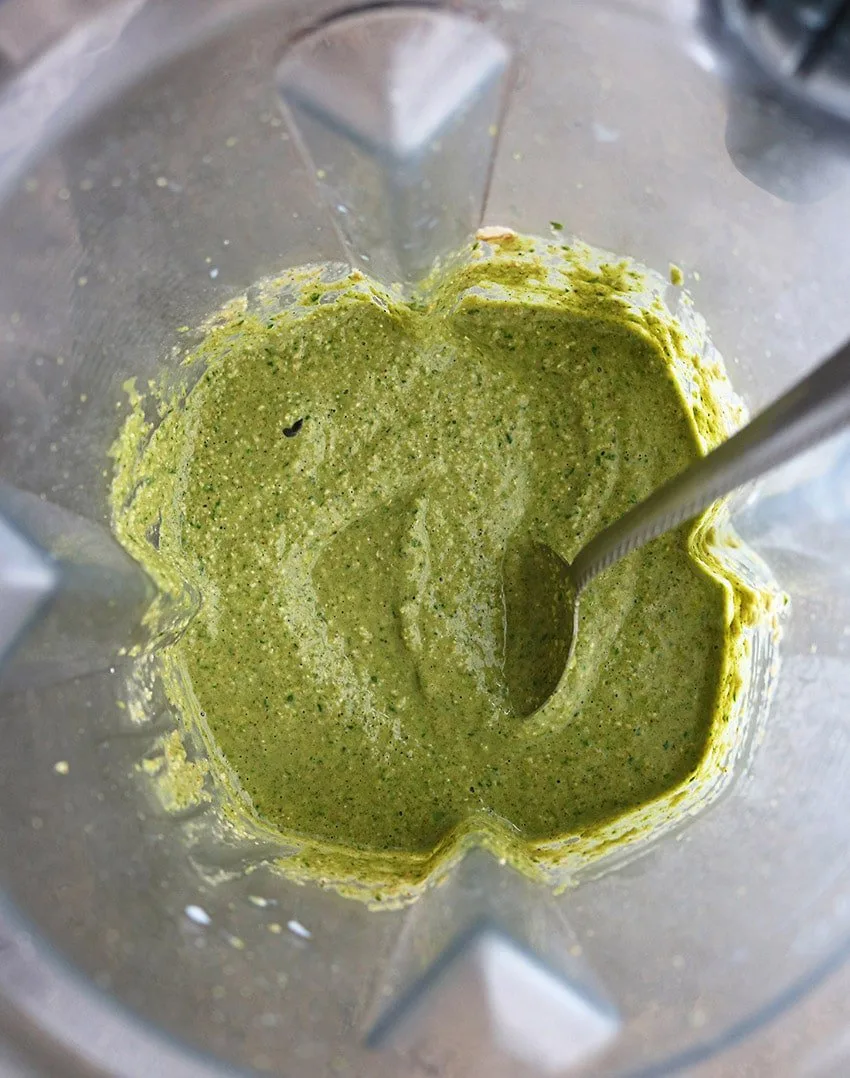 I employed my handy dandy blender in making these Oatmeal Green Smoothie Pancakes. It not only helped me grind up the oats I used in these pancakes, but it also helped me to easily blend up all the ingredients that went into them.
Just like these simple oatmeal pancakes, these savory oatmeal pancakes and these chocolate oatmeal pancakes, these Oatmeal Green Smoothie Pancakes are super easy to make. Between your fridge and your pantry, you probably have all the ingredients to make these pancakes.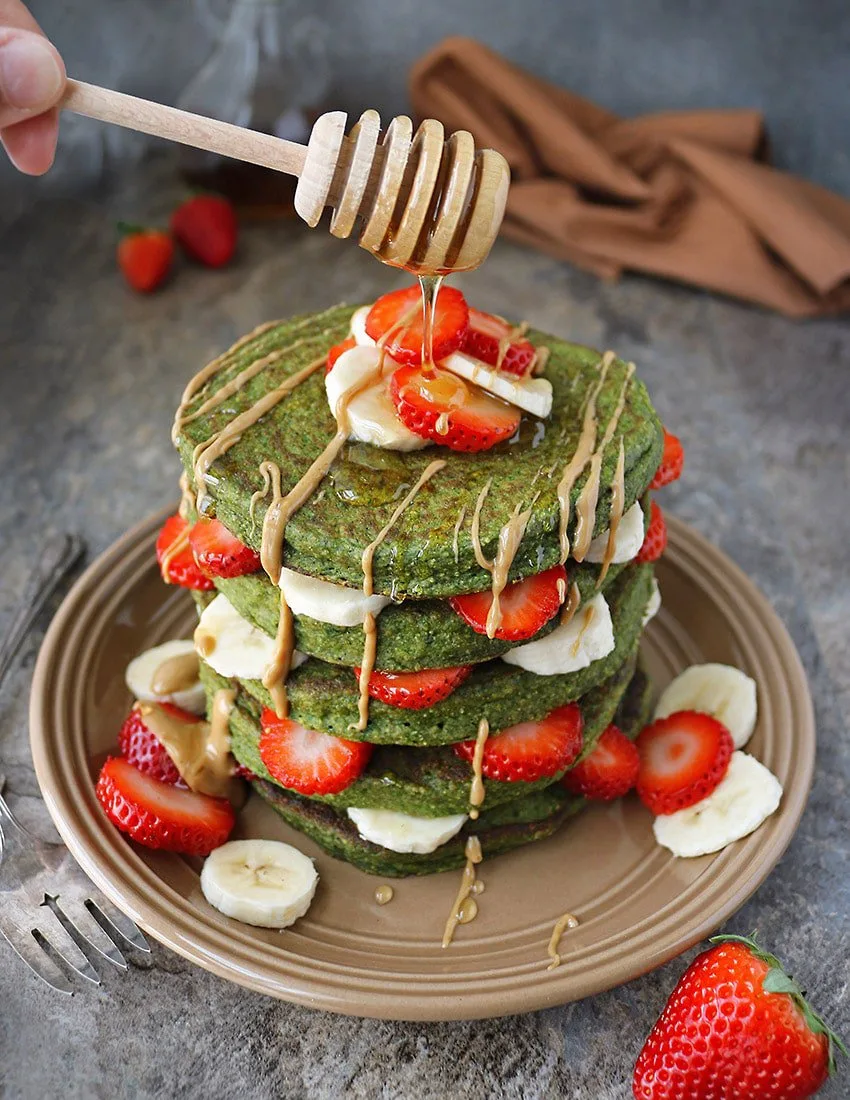 These Oatmeal Green Smoothie Pancakes are fluffy and delicious and have a hefty nutrition boost. They also happen to be made without any refined sugar.
With some fruit, melted peanut butter and honey, these Oatmeal Green Smoothie Pancakes make for a filling and tasty treat your family and friends are sure to enjoy. And, they can keep you fueled if you happen to wake up at 4.30 am to paint your home – like I did!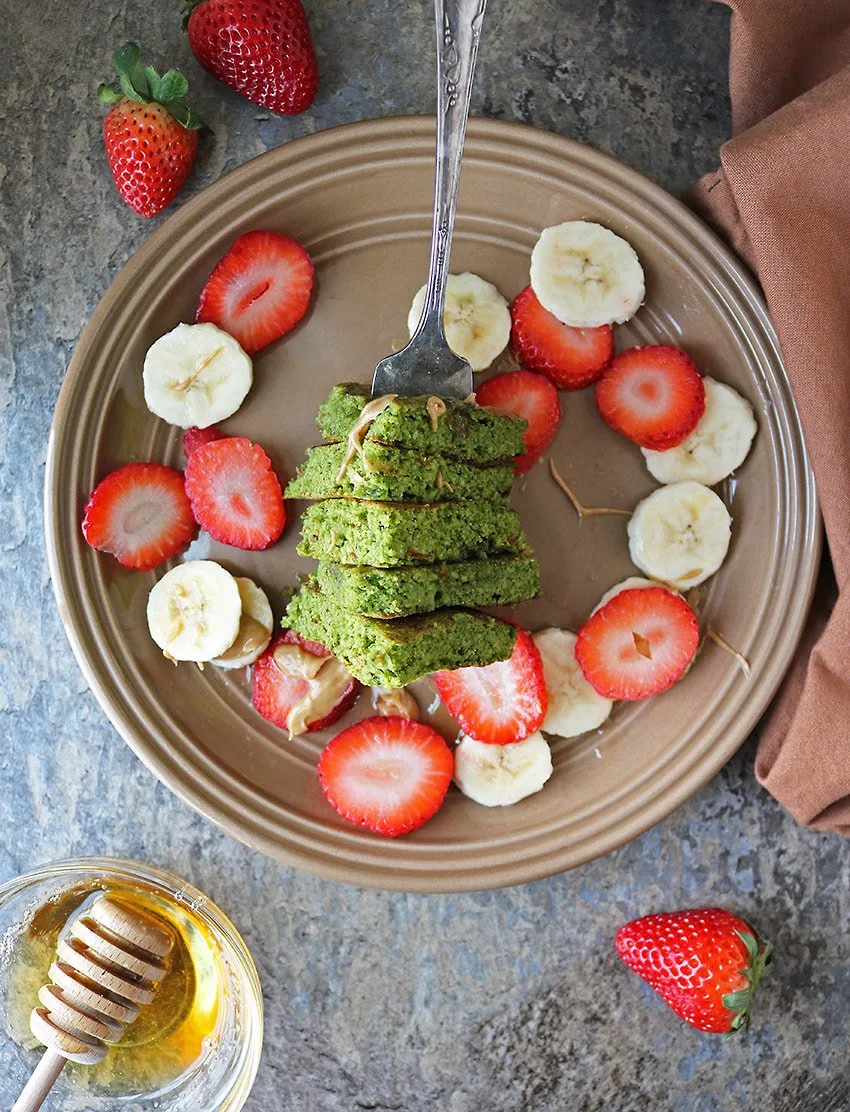 This recipe for Green Smoothie Pancakes first appeared on Food Fanatic ~ make sure to check out Food Fanatic for more delicious recipes.
Check out these delicious green breakfast and dessert recipes!