Packed with flavor from garlic, onion, chili powder, and red wine vinegar, this thick Roasted Red Pepper Dressing adds some zing to this Broccoli Olive Salad. Pair it with some Daiya Pizza for your vegan friends at your next summer get-together.
I've partnered with Sprouts to bring y'all this Broccoli Olive Salad with Roasted Red Pepper Dressing. As always, all opinions are mine. Thanks so much for supporting the brands that keep this blog spinning.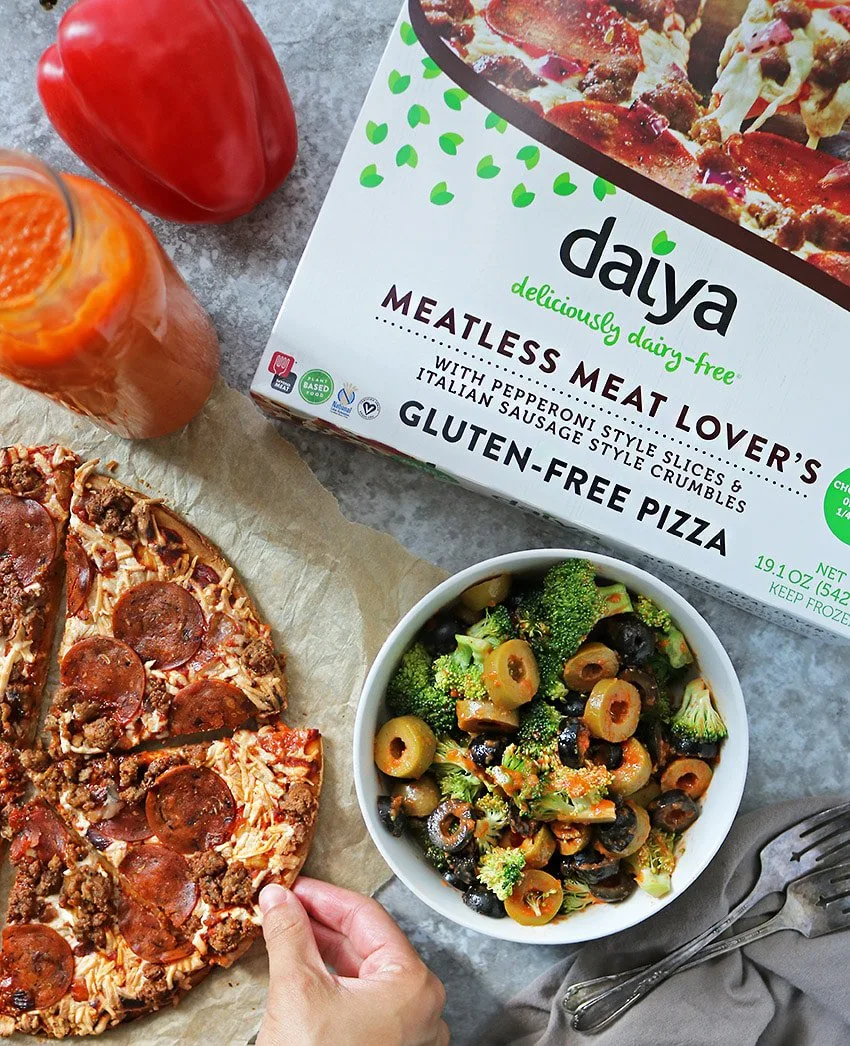 How hard can it be to write down a recipe for a two-ingredient salad like this Broccoli Olive Salad? After all, there are only two ingredients: broccoli and olives! Yet, struggle I did.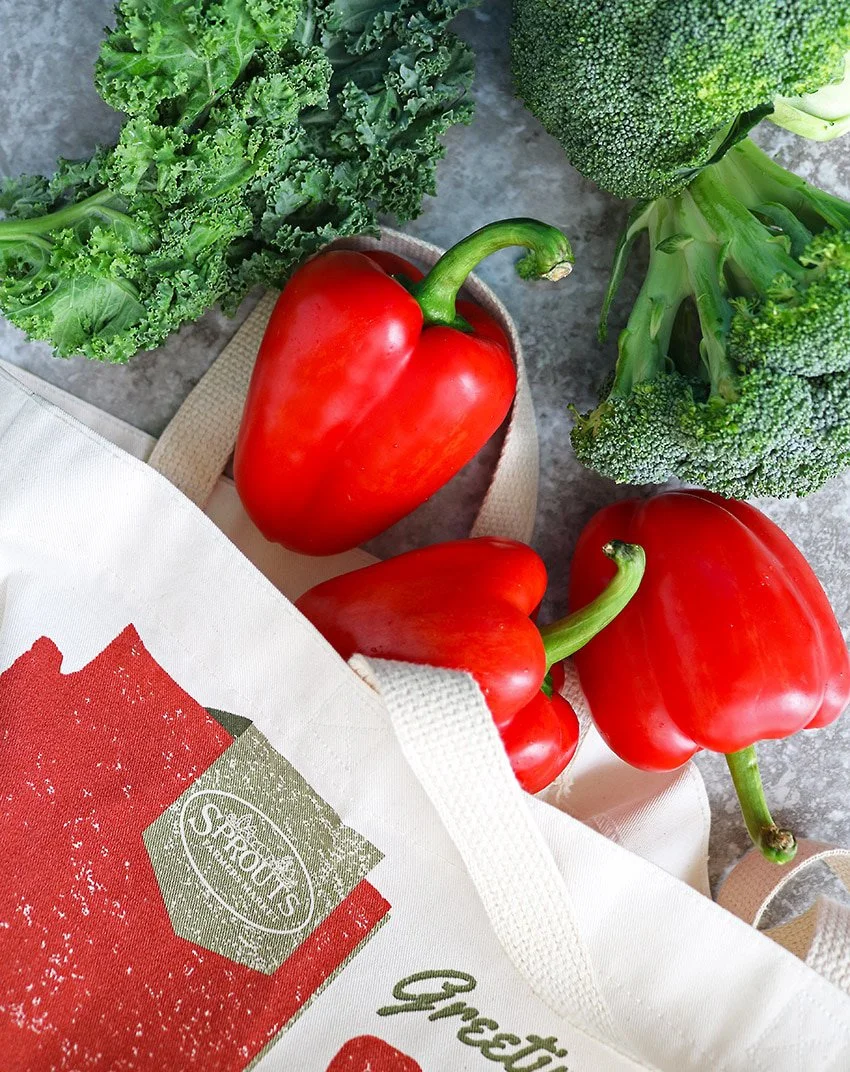 You see, I'd cut up a cup's worth of broccoli and between myself, my daughter and my dogs, that cup would vanish while I was slicing up the olives. And, the same happened with the olives when I was cutting up the broccoli florets. Clearly, we are vicious snackers who have self-control issues. In all, I must have worked through a few heads of broccoli and a couple jars of olives. So, when I finally wrote down this recipe, I figured I'd just say a handful or two of broccoli and olives.
This is a fun salad, so measurements don't really matter – with the exception of when you make the Roasted Red Pepper Dressing.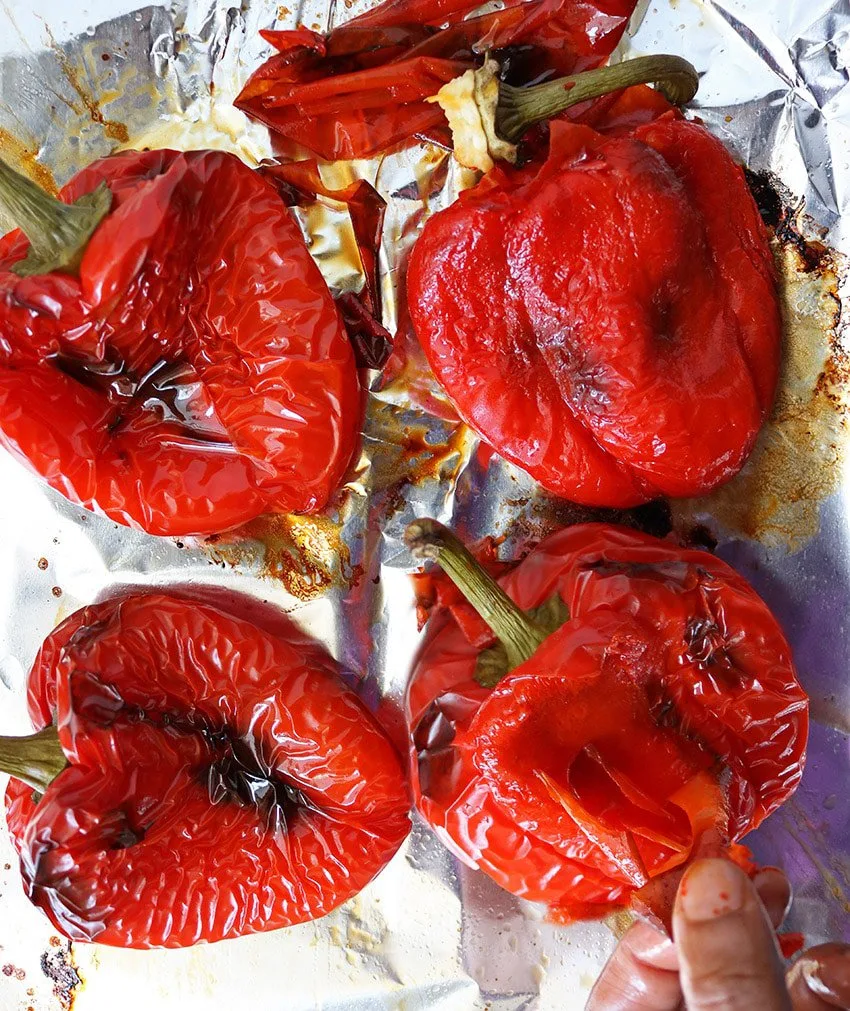 This week we are snacking on and cooking up all the veggies. This week we are taking a break from chicken and fish and trying to enjoy more plant-based products. By no means would I call myself a vegetarian or vegan. But, ever so often, my daughter and I like to take a break from being carnivores and let our veg-love flag fly high!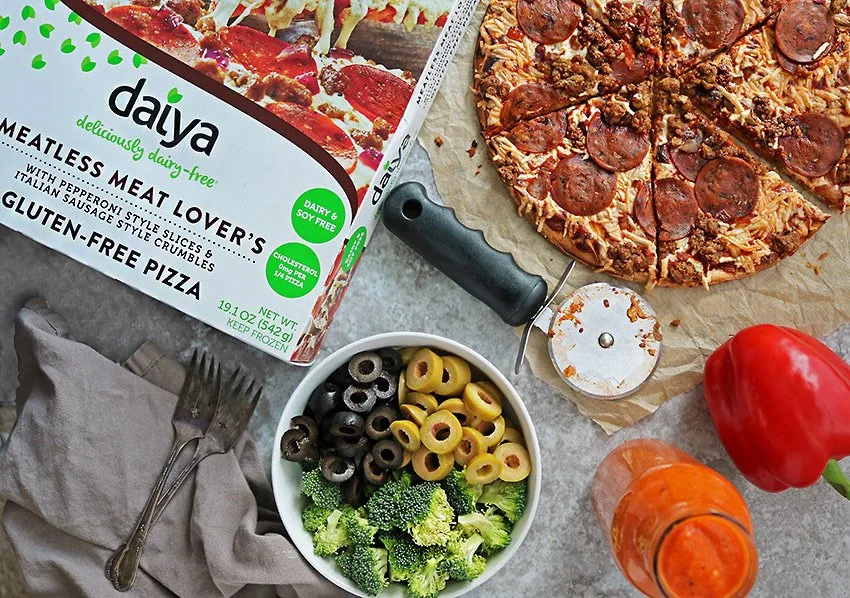 With that said, this salad is super easy. Simply broccoli and olives that are bathed in a delicious, veggie packed, Roasted Red Pepper Dressing (very similar to this Roasted Red Pepper Dip). The hardest part about making the dressing is trying not to snack on the roasted red peppers when they are pulled out of the oven and are smelling heavenly.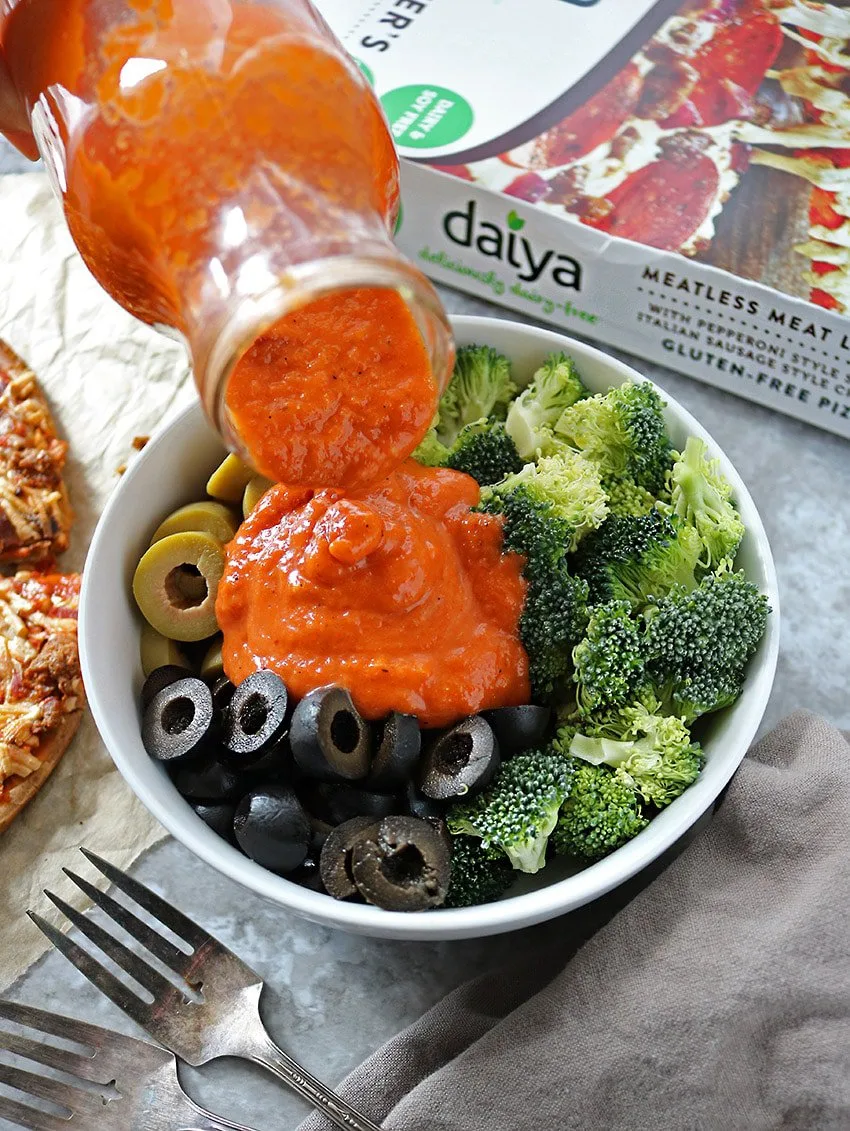 As y'all know from this Enchilada Shakshuka post, this Sweet Spicy Roasted Artichoke post, this Spicy Curried Shrimp bowl post and this No Bake Star Anise Strawberry Cashew Cake post, my daughter and I LOVE shopping at Sprouts Farmer Market.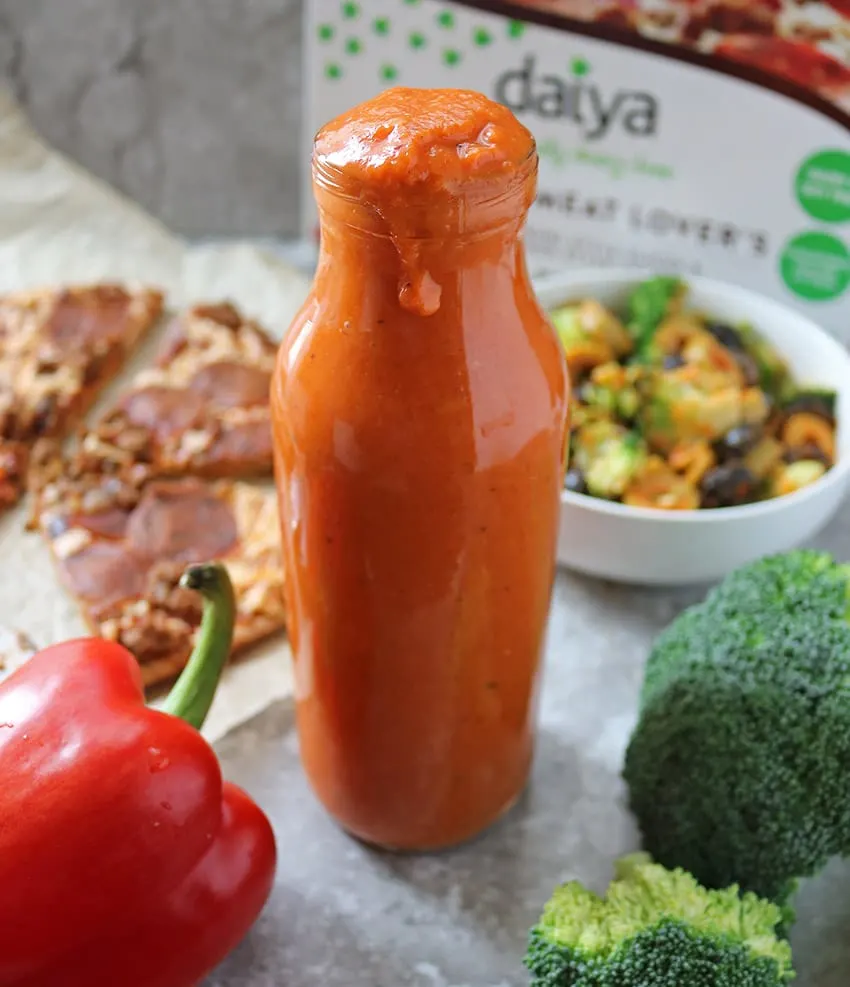 The fresh produce and variety of products store-wide make our 45-minute drive so worthwhile! In fact, last Friday night, our mother-daughter activity was driving down to Sprouts to grab some veggies and plant-based products like the Daiya Meatless Meat Lovers Pizza that we paired with this healthy and delicious Broccoli Olive Salad With Roasted Red Pepper Dressing.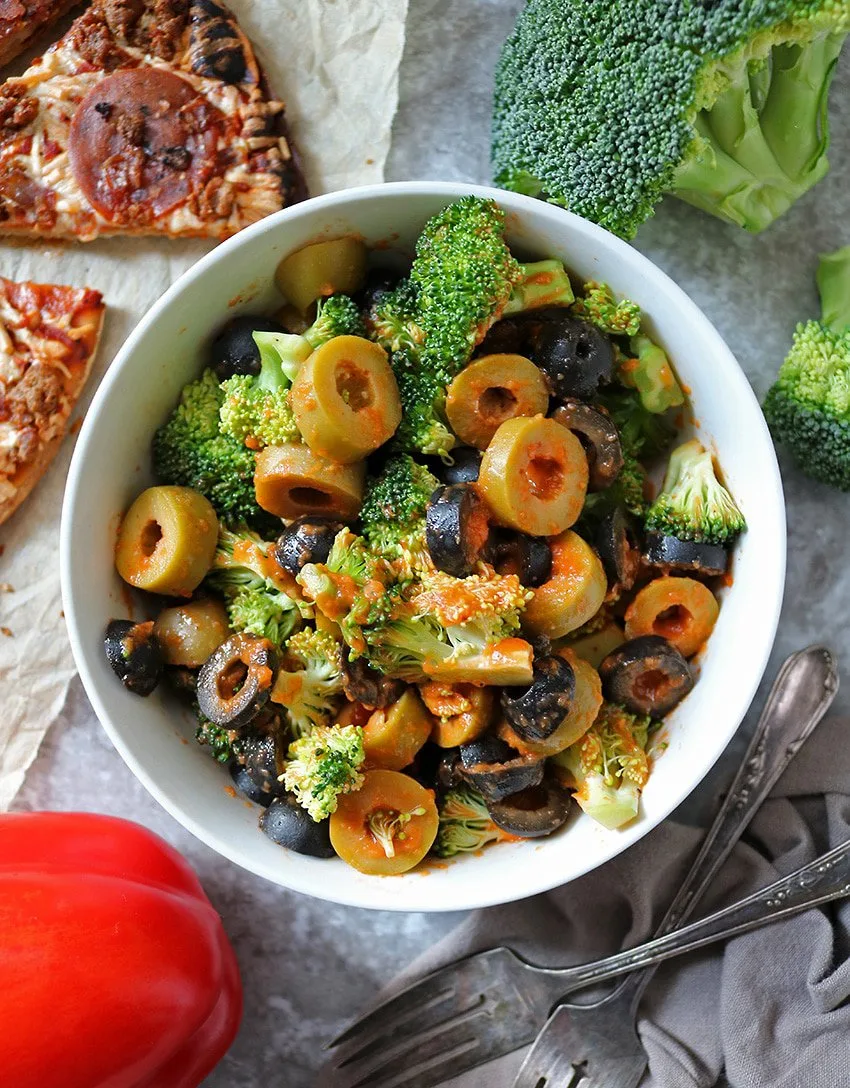 If you are fortunate to have a Sprouts close by, channel your inner Aerosmith-Rockstar and check out their "Livin' On The Veg" promotion happening NOW! You can find a list of products that will be 25% OFF during the "Livin' On The Veg" promotion here!