Deliciously spiced and ever so slightly crisp on the outside, these melt-in-your-mouth Easy Turmeric Potatoes are a favorite in our home.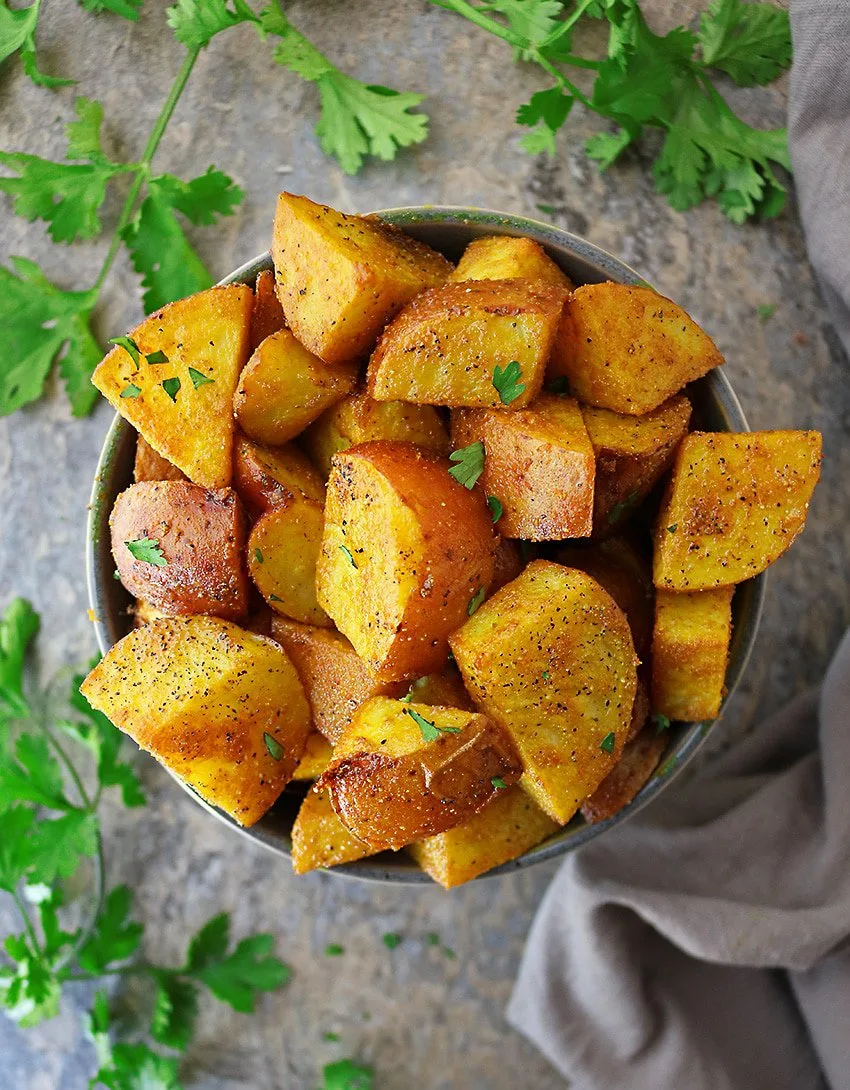 I might not be a huge fan of driving, but I so do love taking off on a day trip. Being in this little college town of Athens, GA, there are quite a few places that are within a quick 2- or 3-hour drive from here. One of those places we love heading off to is Greenville, SC.

A few years ago, Allie from Through Her Looking Glass informed me of the cornucopia of cakes at a little Greenville restaurant called Brick Street Café.

That spring, My daughter and I decided to check it out because… well, C.A.K.E!
And, ooh those cakes!
After we had tasted almost a half dozen cakes in one sitting, we decided to take a little stroll to walk off some of that sugar high, that day.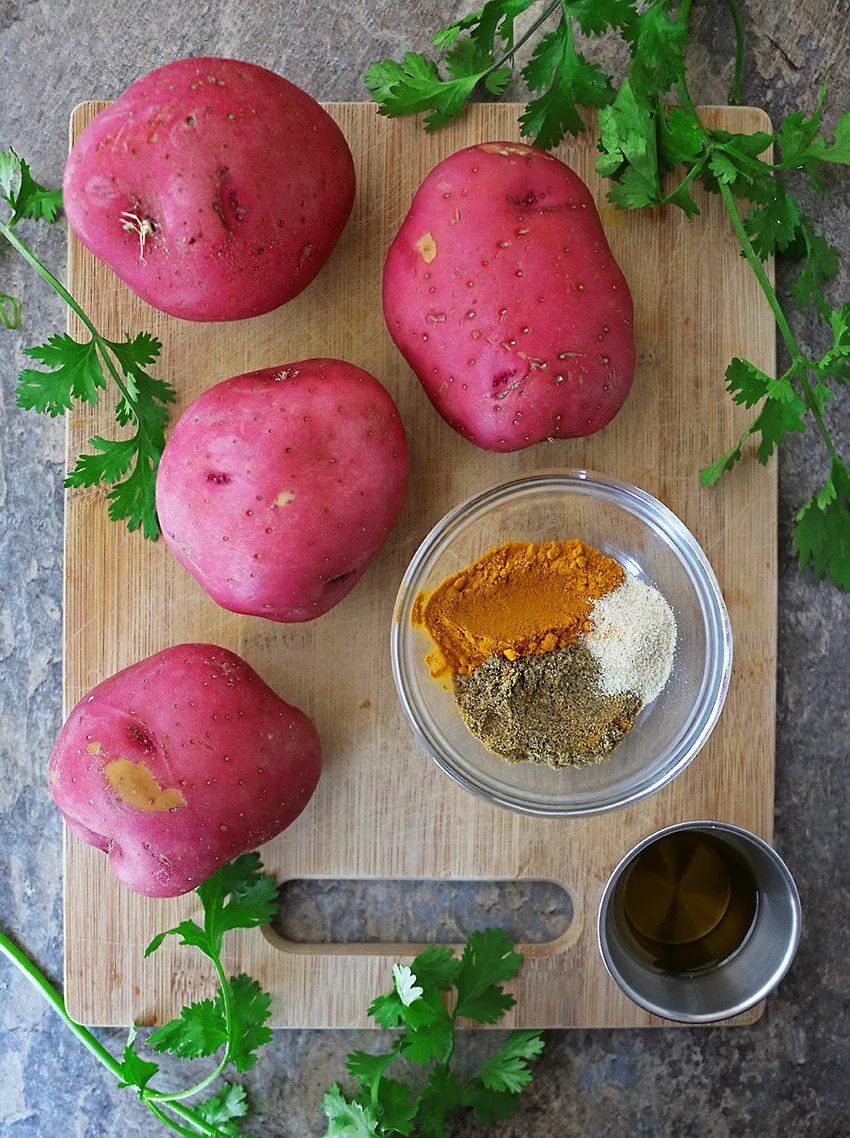 It was on this stroll that we ambled through Falls Park on the Reedy and found ourselves amidst Artisphere.

Artisphere was/is a one of a kind experience – at least for me. We found ourselves walking through some gorgeous pieces of art and more delicious food, that day. BTW, That first trip inspired these Sweet Potato Cupcakes.
Fast forward to Mother's Day weekend this year, my daughter and I decided to head back out on a day trip to Greenville to check out Artisphere again.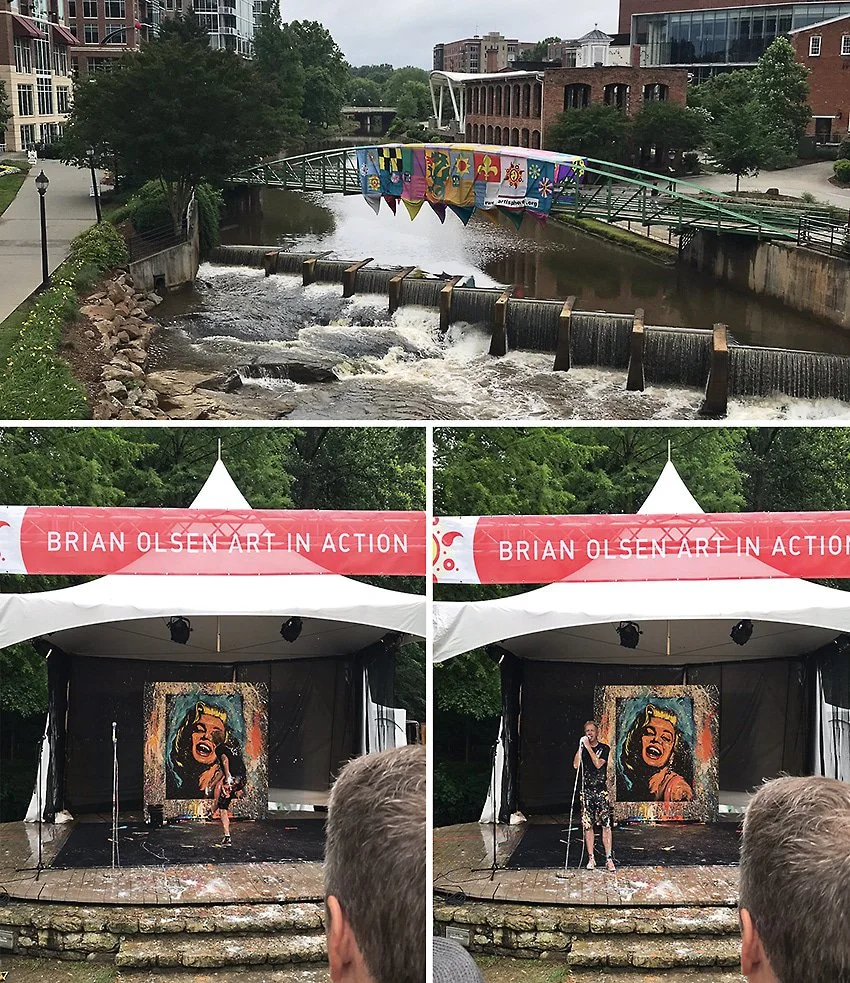 We drew on every ounce of willpower we had to keep from entering Brick Street Café and spent all afternoon soaking in the art there and several art-demos by the one and only Brian Olsen.
We had seen Olsen in action the last time we were there and my words could not do his performance justice, but this video might…
Now you might be wondering what a day trip to Greenville has to do with these Turmeric Potatoes…

Well, not a thing, actually.

I wish I had a smooth Segway like saying I made these potatoes after we got back from our trip – but I made this Grilled Pork and Grilled Pineapple Salsa for dinner that day.
I didn't even have leftovers of these Easy Turmeric Potatoes that night though they would have paired well with that grilled pork.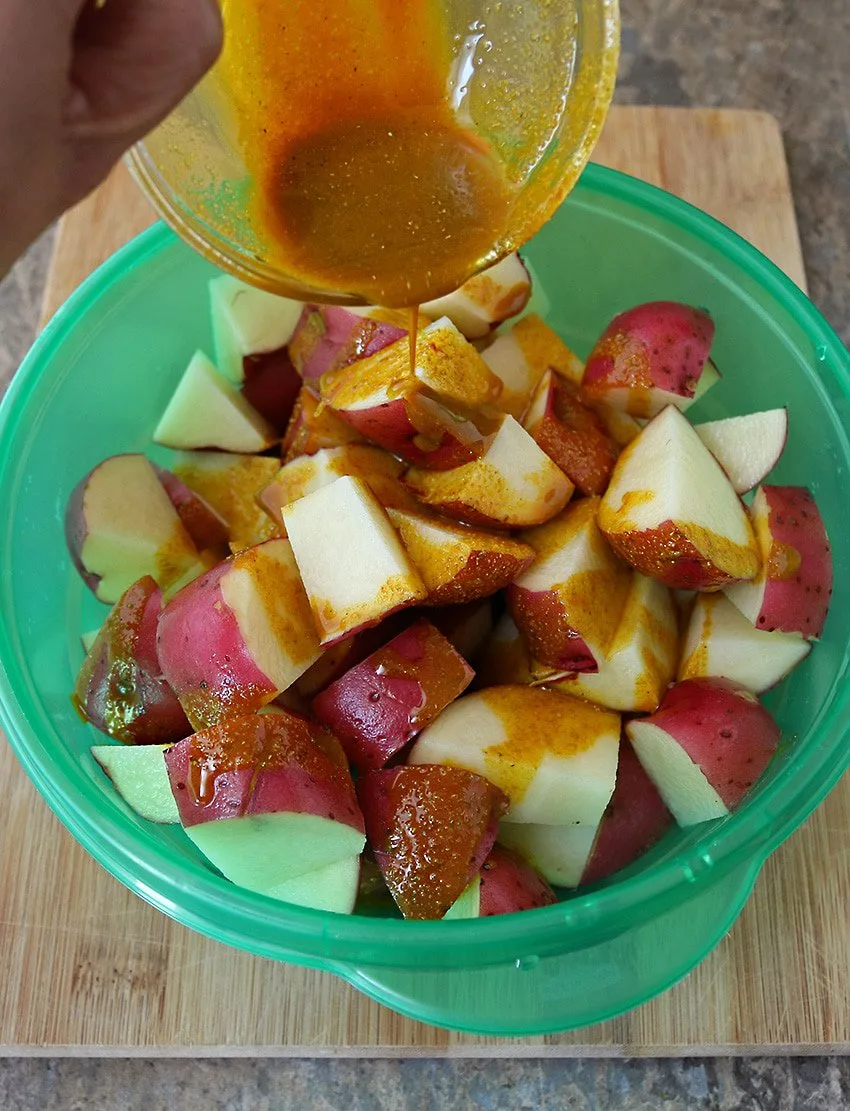 You only need 5 ingredients to make these Easy Turmeric Potatoes!
Those 5 main ingredients are:
Turmeric
Coriander
Garlic powder
Olive oil
Red potatoes
And some salt and pepper to taste, and parsley to garnish.
---
Actually, I made these potatoes the day before our trip. I hardly had enough of these to photograph for this post as my daughter couldn't stop eating these off the baking tray ~ yay for small bowls and photography-trickery.

As the name implies, these are most definitely Melt-In-Your-Mouth Turmeric Potatoes.
If I do say so myself, these turmeric potatoes were deliciously seasoned. They had just a very slightly crisp exterior, and literally melted in our mouths.
I think cutting them into little bite sized cubes cooked them to near perfection. That and the combination of spices made these some of our favorite potatoes to enjoy ~ at any meal.
These Melt-In-Your-Mouth Turmeric Potatoes are super easy to prepare and you probably already have most of the ingredients.
They make turning on your oven in the summer worth it. No lie. And, if you are looking for a delicious and more nutritious stand in for traditional potato salad or fried potato wedges, these Melt-In-Your-Mouth Turmeric Potatoes will not disappoint.