These Sous Vide Chili Chicken Breasts are sinfully tender and so flavorful ~ they make low-carb eating so easy and enjoyable.
This post is sponsored by FoodSaver®; however, all thoughts and opinions are my own.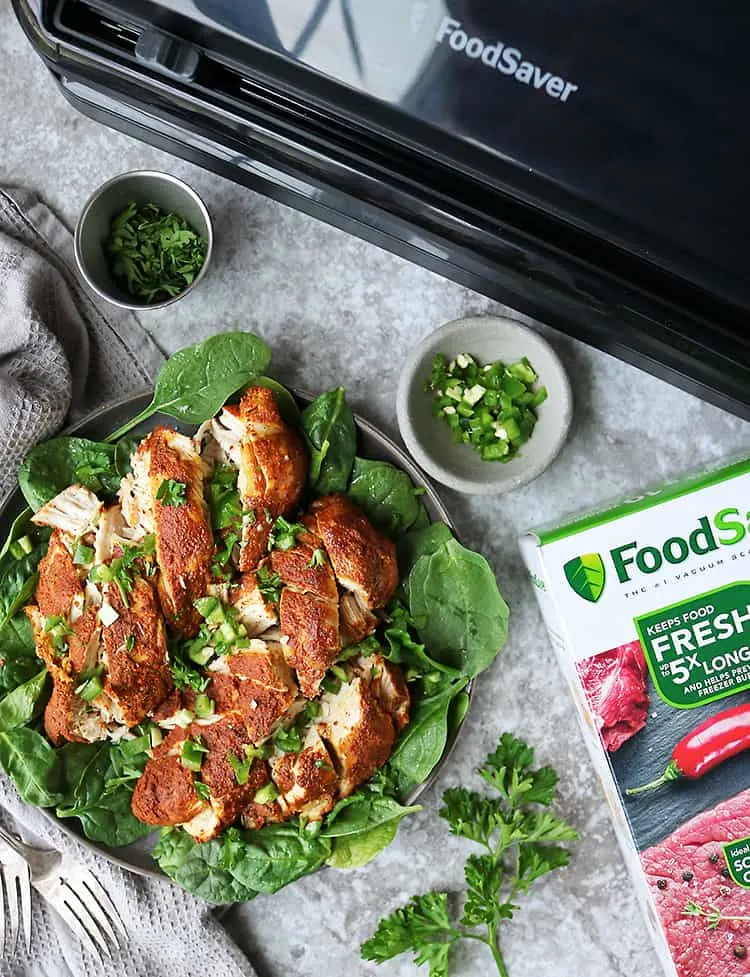 Yesterday, I received the top-down, bottom-up blinds I had been waiting for. By the way, if you had asked me about top-down, bottom-up blinds two weeks ago, I would have told you that, like big foot, they don't exist.
But, live and learn – right?
Just like their name, you can open them from both ends. They allow for light to stream in from the top while letting your dog people-watch from the bottom and still letting you enjoy some privacy.
However, when I opened the package, I realized there were no installation instructions with the blinds. So, I did what I do best, I went to the interwebs to see if I could find a video telling me what to do.
Aren't the interwebs marvelous like that? I can find videos and instructions on just about everything there.
Speaking of learning from videos, about eighteen months ago, I decided to start experimenting with sous vide cooking after watching several videos on the technique.
When I first started sous vide cooking, I was using a zippered plastic bag and a big pan. But then I was fortunate to partner with FoodSaver® and got to vacuum seal chicken and fish with spices before sous vide cooking them. The flavor and the texture of chicken and fish cooked this way always had my daughter and I swooning.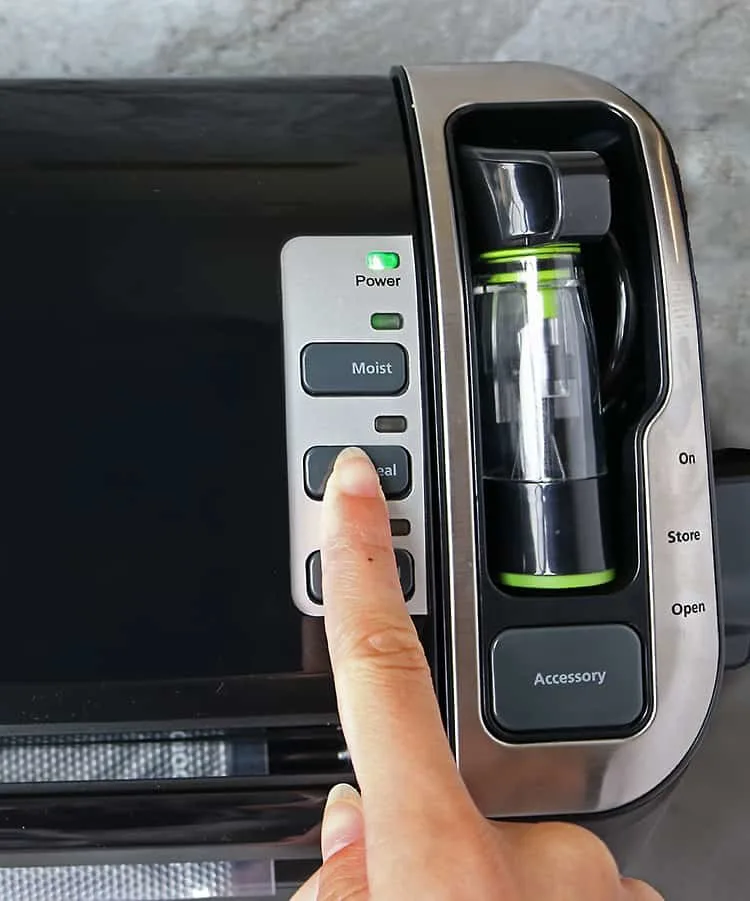 But the taste and texture weren't the only positives to sous vide cooking. You see, while the meat or fish was cooking, I was freed up to tend to some of the kazillion things on my to-do list.
The Sous Vide cooking technique has been described as a pillar of sophisticated culinary prowess, and the FoodSaver® Preservation System and FoodSaver® Bags are the ultimate sidekick to Sous Vide success. They make Sous Vide cooking easier and tastier, while helping lock in flavor for a better dish. FoodSaver® Bags also help me save time, money, and food waste as vacuum-sealed foods last so much longer.
FoodSaver Bags are completely air tight and are better with heat transmission and preventing floating. If you use FoodSaver® Bags to freeze spice rubbed chicken, they can go from the freezer to water at any temperature up to 195 F (90c) without defrosting. FoodSaver Bags are BPA-free and designed to withstand the hot temperatures required in sous vide cooking.
By the way, the FoodSaver Preservation system and FoodSaver Bags are available at Target stores and online and they are also available on the ibotta app. Click here to download and redeem the offer.
FoodSaver Bags not only make Sous Vide cooking better and easier, but they help save money, stress, and waste as they can be used in food preservation as well.
In fact, last year I made a variety of cookie dough in October, added the dough to FoodSaver Bags and vacuum sealed the bags until December taking the stress off holiday baking and gifting.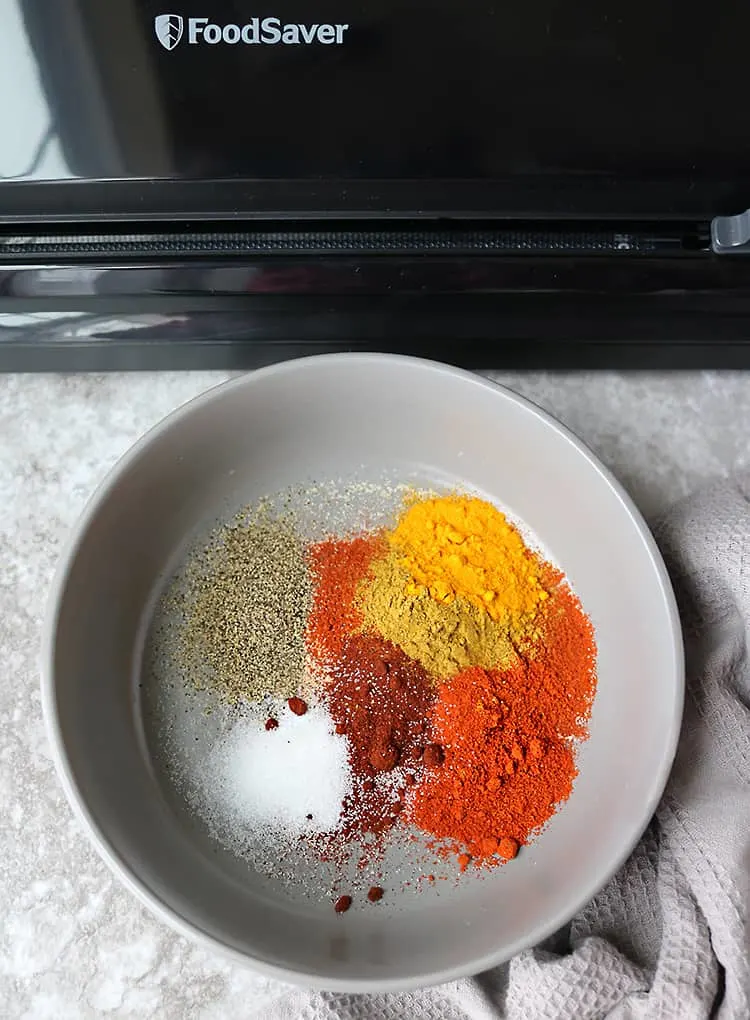 Now in case you might be wondering how top-down, bottom-up blinds and sous vide cooking relate to each other…
The day I got the top-down, bottom-up blinds, I had some chicken out for dinner. I thought of whipping up a quick chicken curry and have my daughter make some roti to go with it, but I just wasn't in the mood to prep the onions, ginger, etc.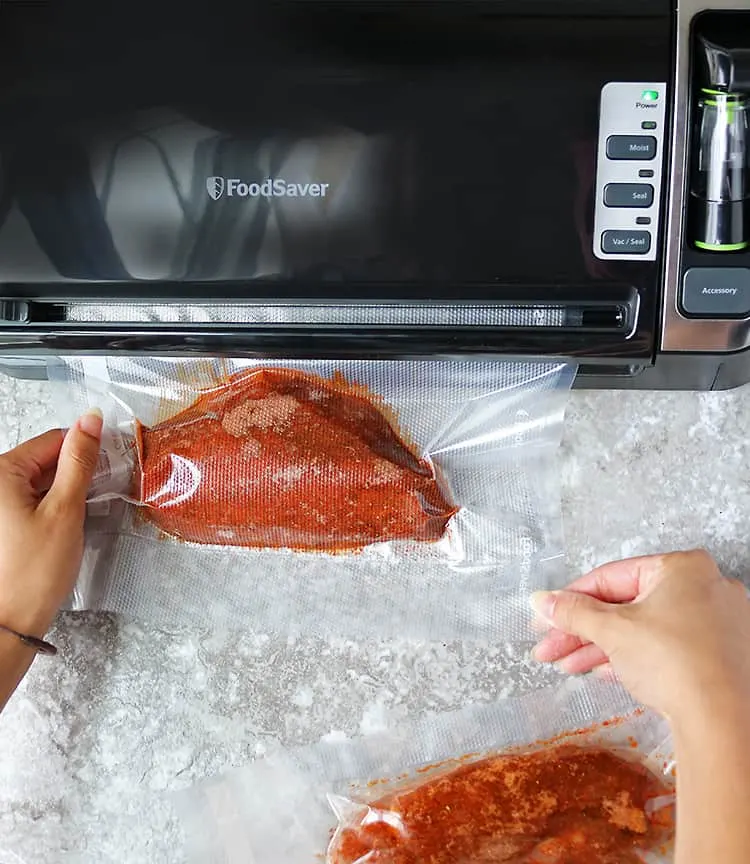 As I had just received a new FoodSaver® 2-In-1 Manual Operation Food Preservation System and some FoodSaver Bags, I figured I could make some Sous Vide Chili Chicken Beasts by rubbing the chicken with a chili spice blend, vacuum sealing it and sous vide cooking it as I tried to install these blinds.
This chicken is super easy to make. I just added some spices to a bowl and mixed them up. Then I just rubbed two whole chicken breasts with the rub. My daughter helped me vacuum seal the two chili spiced chicken breasts. And then I added them to a boiling water bath and set a timer for an hour and 45 minutes.
When the timer went off and I opened the packages, the chicken was so tender, it almost fell apart when I tried to slice through it.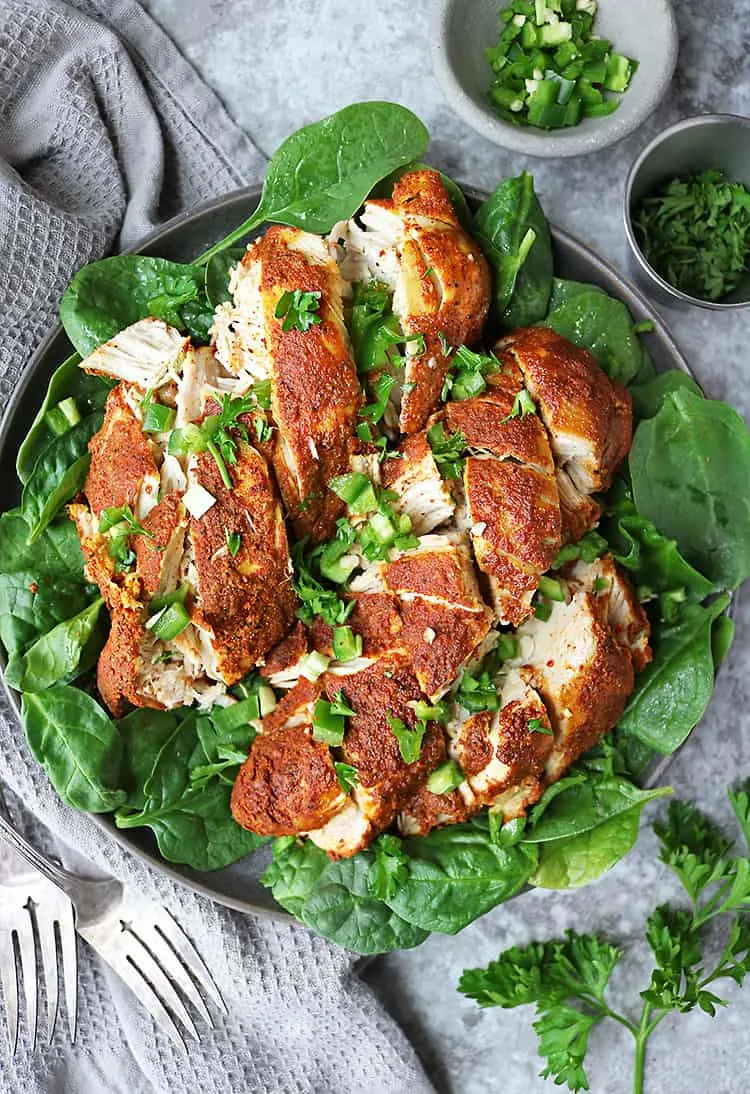 My daughter and I enjoyed these Sous Vide Chili Chicken Breasts on a bed of spinach. Sometimes we throw in some spiced rice or turmeric potatoes to go with it too. And, if we have leftovers, we sometimes store them in vacuum sealed FoodSaver® bags to keep them fresh for our next meal.