With just 7 ingredients, these keto-friendly, Spicy Chorizo balls make for an easy and tasty holiday appetizer or snack.
This shop has been compensated by Collective Bias, Inc. and The Coca-Cola Company. All opinions are mine alone.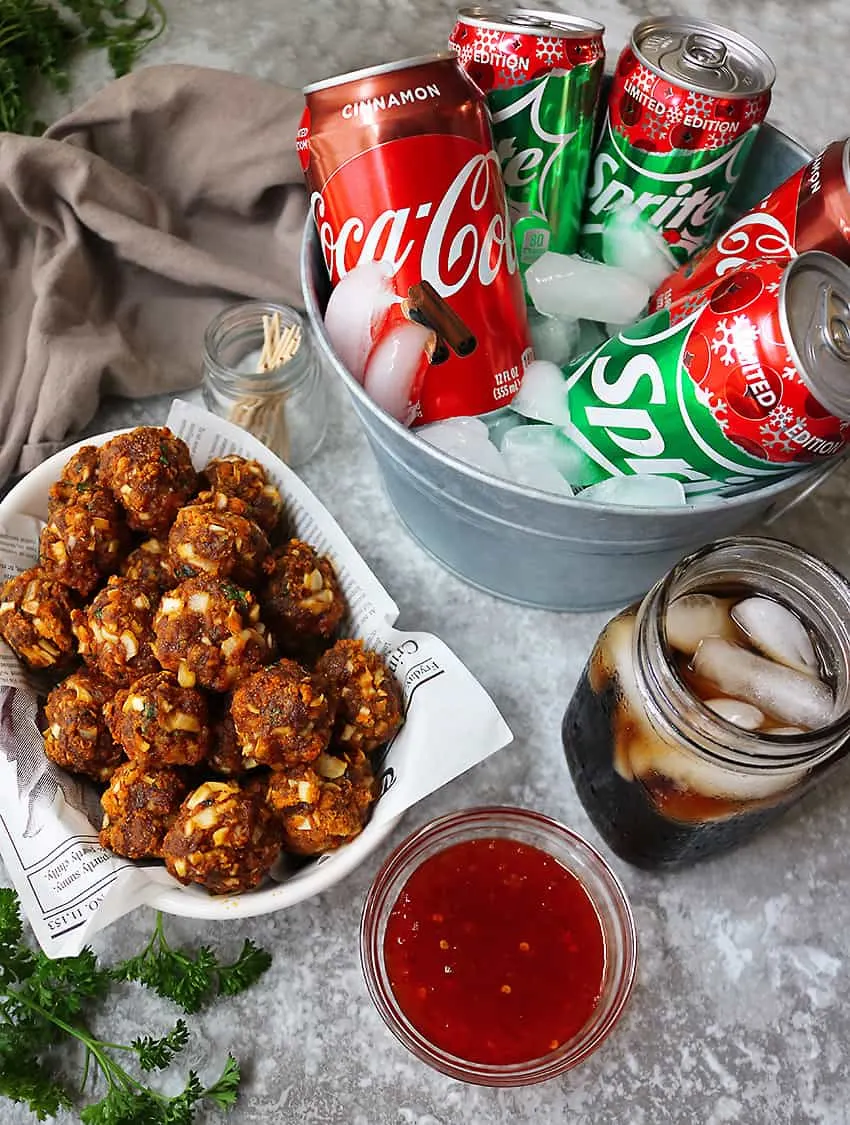 I love the holiday season. I love the time with family and friends, the food (like these Spicy Chorizo Balls) and the festivities that go hand in hand with the season. I love the holiday season so much that I'm entertaining the thought of putting up my holiday decorations this weekend. I mean – what better way to get into the holiday spirit than start decorating early – right?
What has been just a thought to me, some grocery stores I frequent, have already put into action. Earlier in September, I walked into a Walmart store to find holiday décor EVERYWHERE!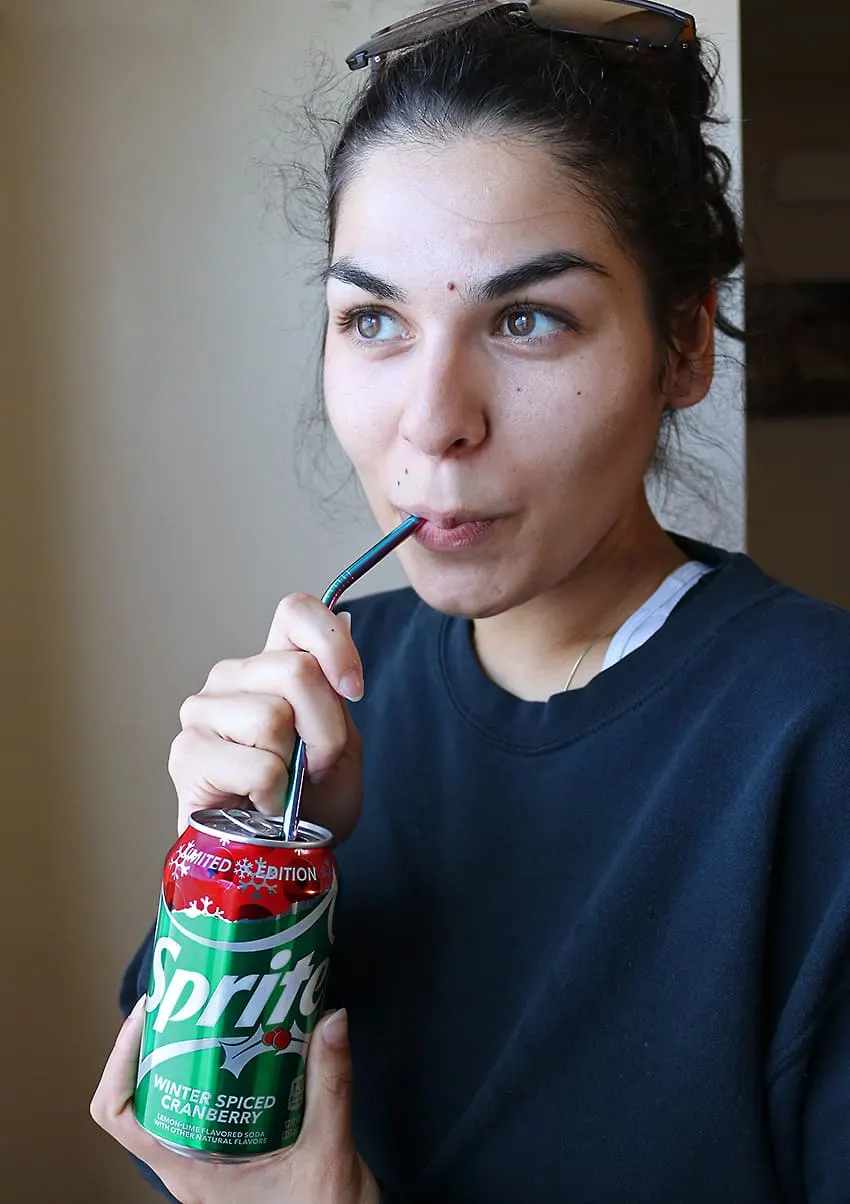 Instead of getting a taste of the season with a festive punch or holiday drink, I am planning on serving chilled Coca-Cola® Cinnamon & Sprite® Winter Spiced Cranberry instead along with some of these taste bud tantalizing, Spicy Chorizo Balls.
To be honest though, I don't think my daughter and I will be saving our stash of Coca-Cola® Cinnamon & Sprite® Winter Spiced Cranberry for holiday get-togethers only. We couldn't help but sip on a can each as we contemplated dragging out our holiday decorations and putting them up.
And I know that when holiday cooking, shopping and gift wrapping is in full swing, we might have a can or two of Coca-Cola® Cinnamon & Sprite® Winter Spiced Cranberry tucked into our purses to stop and take a break with.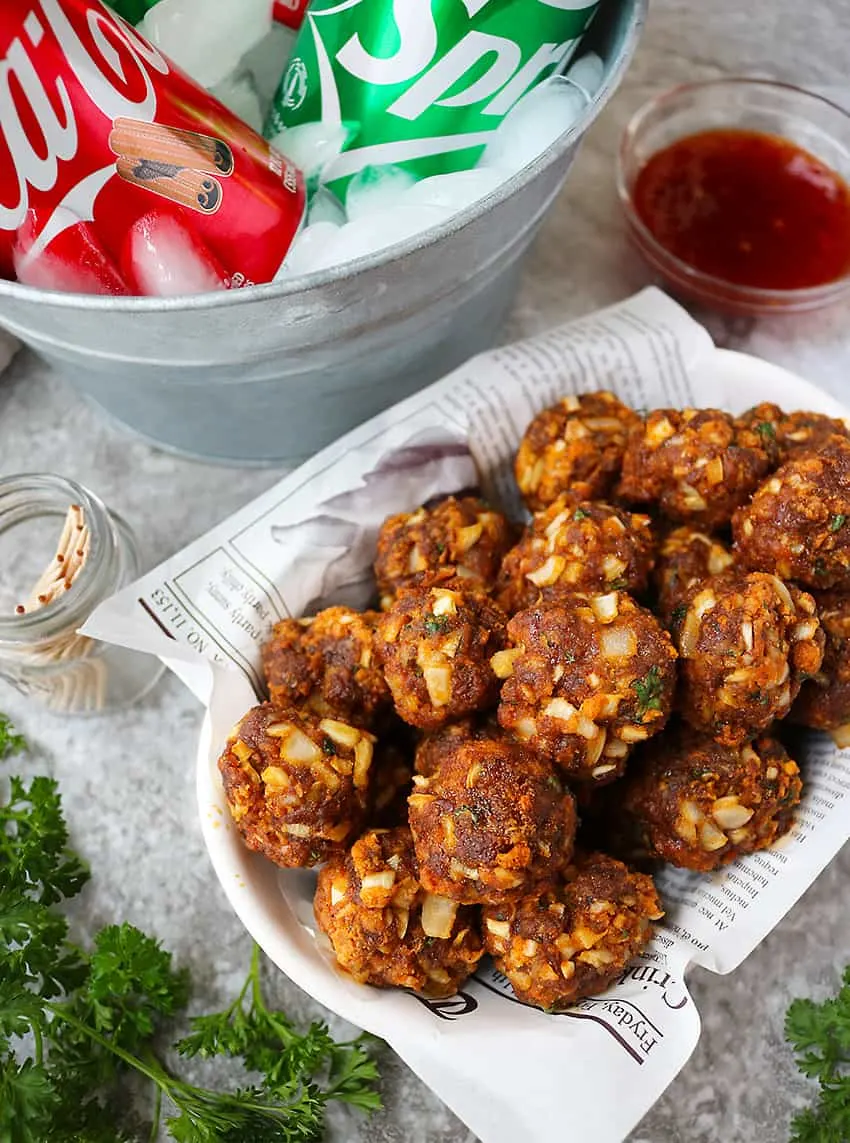 Now let's talk about these Spicy Chorizo Balls…
These Spicy Chorizo Balls are for chorizo lovers and for everyone who likes spice-a-licious eats.
Spiced with garlic, onion, smoked paprika, and cumin, these balls are a flavor explosion.
And…
They are not only easy, but quick to make as well.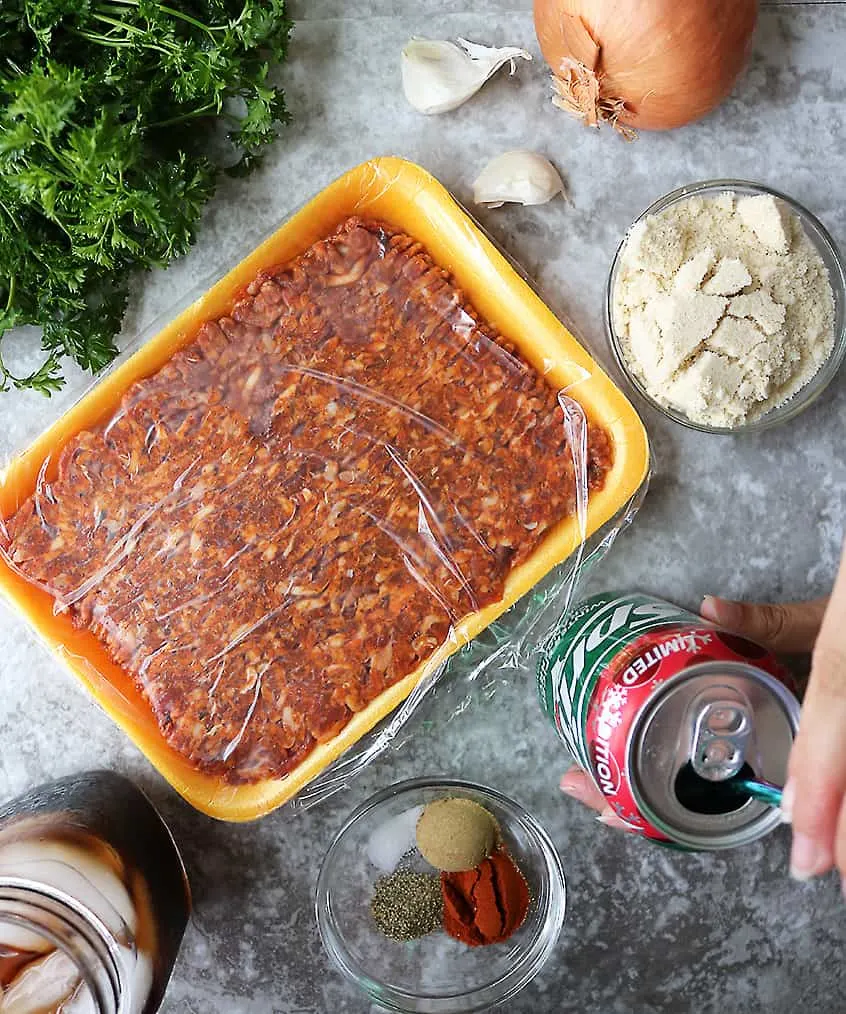 What are the ingredients in these chorizo balls?
To make these low carb balls, you will need:
Ground chorizo
Almond flour
Onion
Garlic
Smoked paprika
Cumin
Fresh parsley (or 2 tbsp dried parsley)
Salt
Pepper
How to make Spicy Chorizo Balls
You will gather the chorizo, onion, cumin, smoked paprika, almond flour, parsley, and garlic as well as some salt and pepper.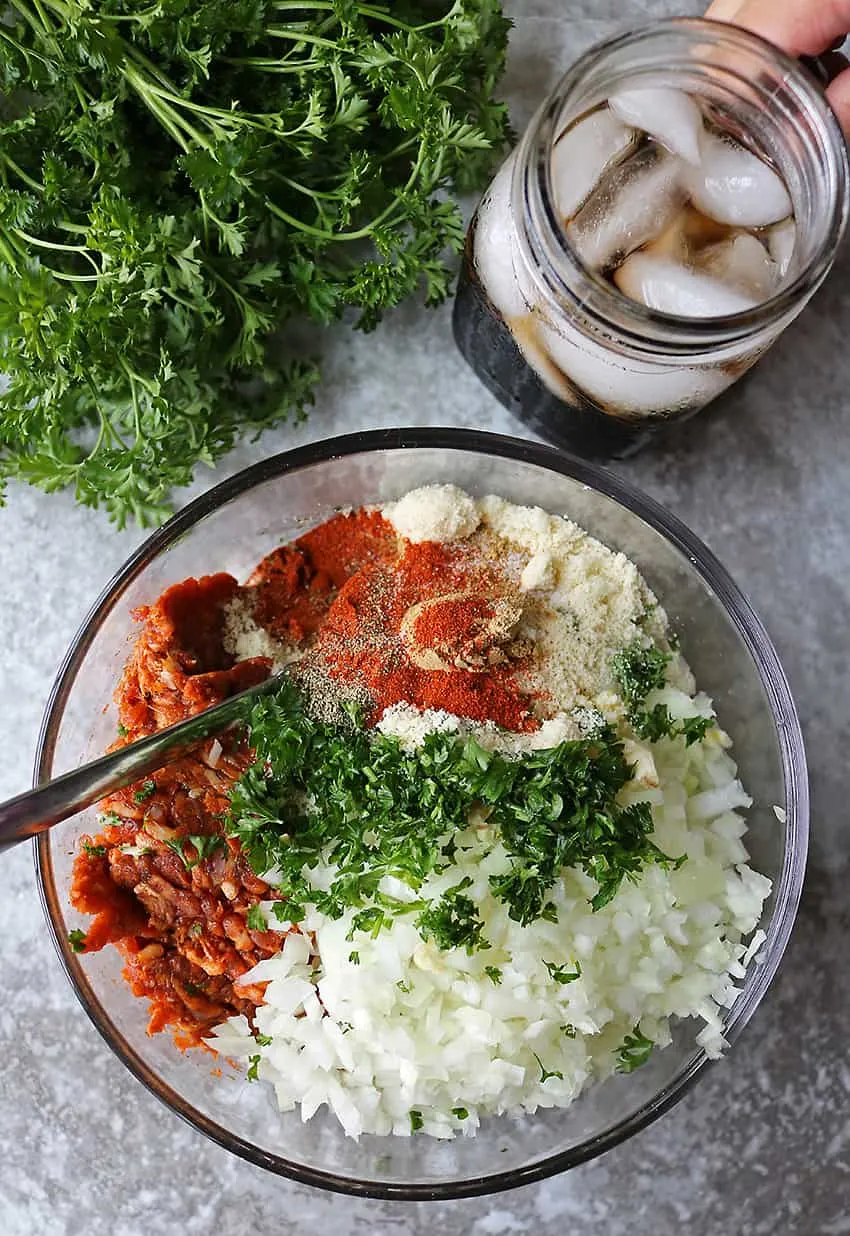 Add then simply add all ingredients to a bowl and mix well. You can use your hands (like I did). If you don't want to get your hands messy, I wouldn't recommend using a spoon as it wouldn't do as good a job as your hands would. But, you could put on some disposable gloves and mix this up.
After the meat and spices are well combined, you will break off small bits (about 1 1/2 to 2 tablespoons approx.) and roll them up.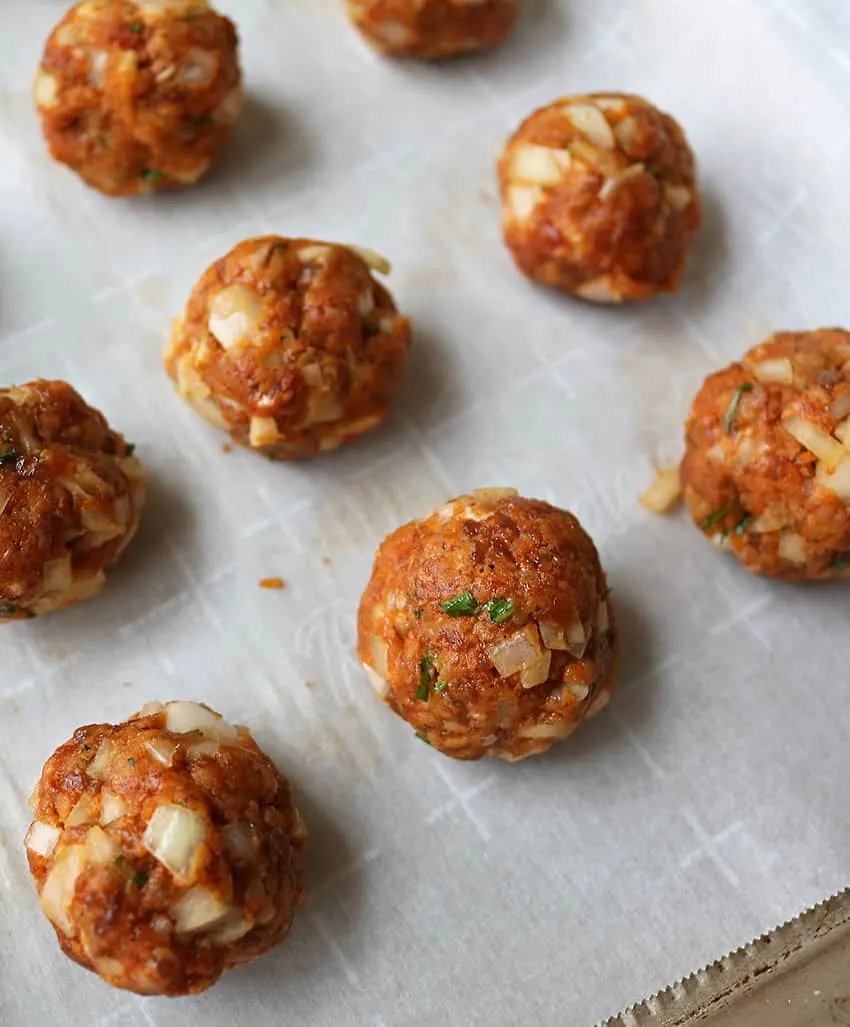 Then place rolled up Chorizo balls on a parchment-lined baking tray and bake.
30 minutes later, you will want to dig into these balls as soon as you pull them out of the oven But, let them rest for about 5 minutes. You can discard any extra fat from around the base of the balls if you prefer.
Are these Chorizo Balls a snack? An appetizer? Or, dinner?
You can enjoy them as is or serve them up with your favorite sauce.
They are delicious to snack on during game time.
They make for a tasty movie night dinner item with some veggies and potatoes.
And, they make for a fantastic appetizer or side item at your next Thanksgiving or Friendsgiving or Holiday get-together.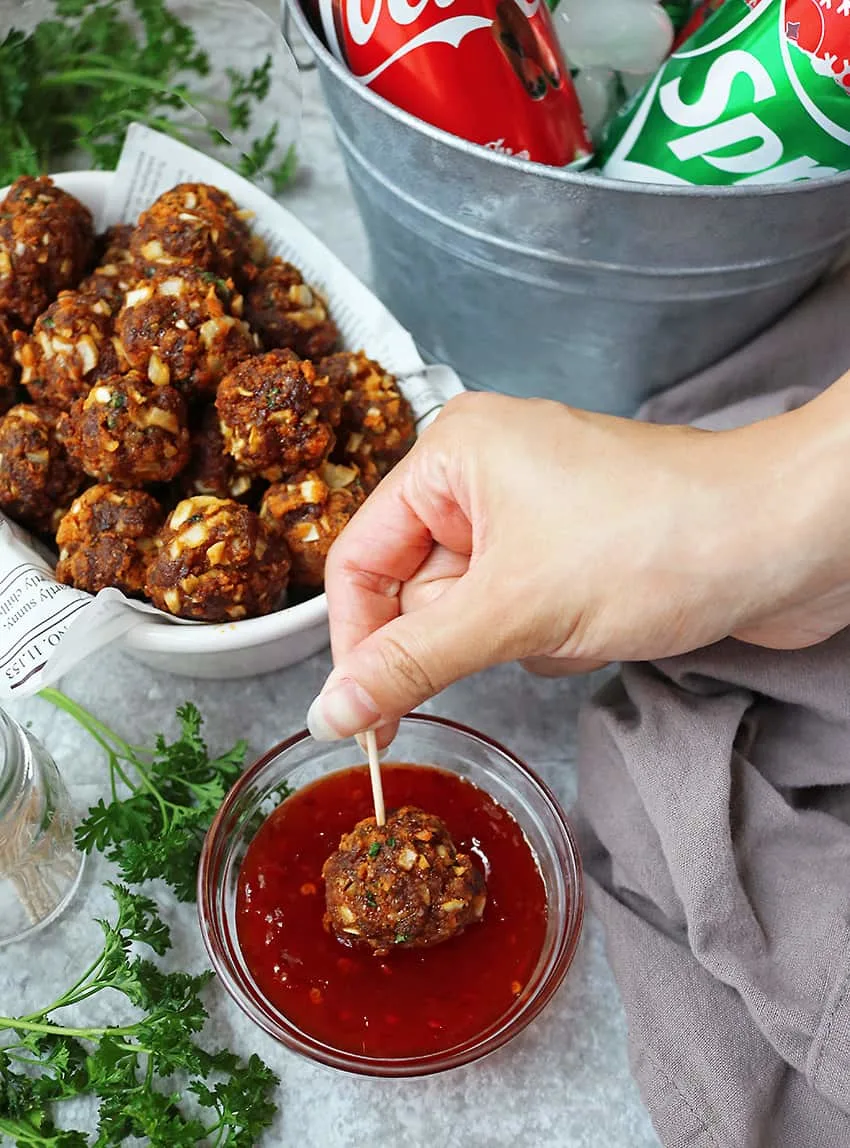 And, they are especially scrumptious when enjoyed with a chilled Coca-Cola® Cinnamon & Sprite® Winter Spiced Cranberry. So, make sure you head on over to your neighborhood Walmart and stock up as these two new festive flavors won't last long.