Subtly flavored with mustard seeds and paprika, these Ginger Cardamom Spiced Carrots would make a lovely side dish for your Holiday dinner table or even a snack for everyday!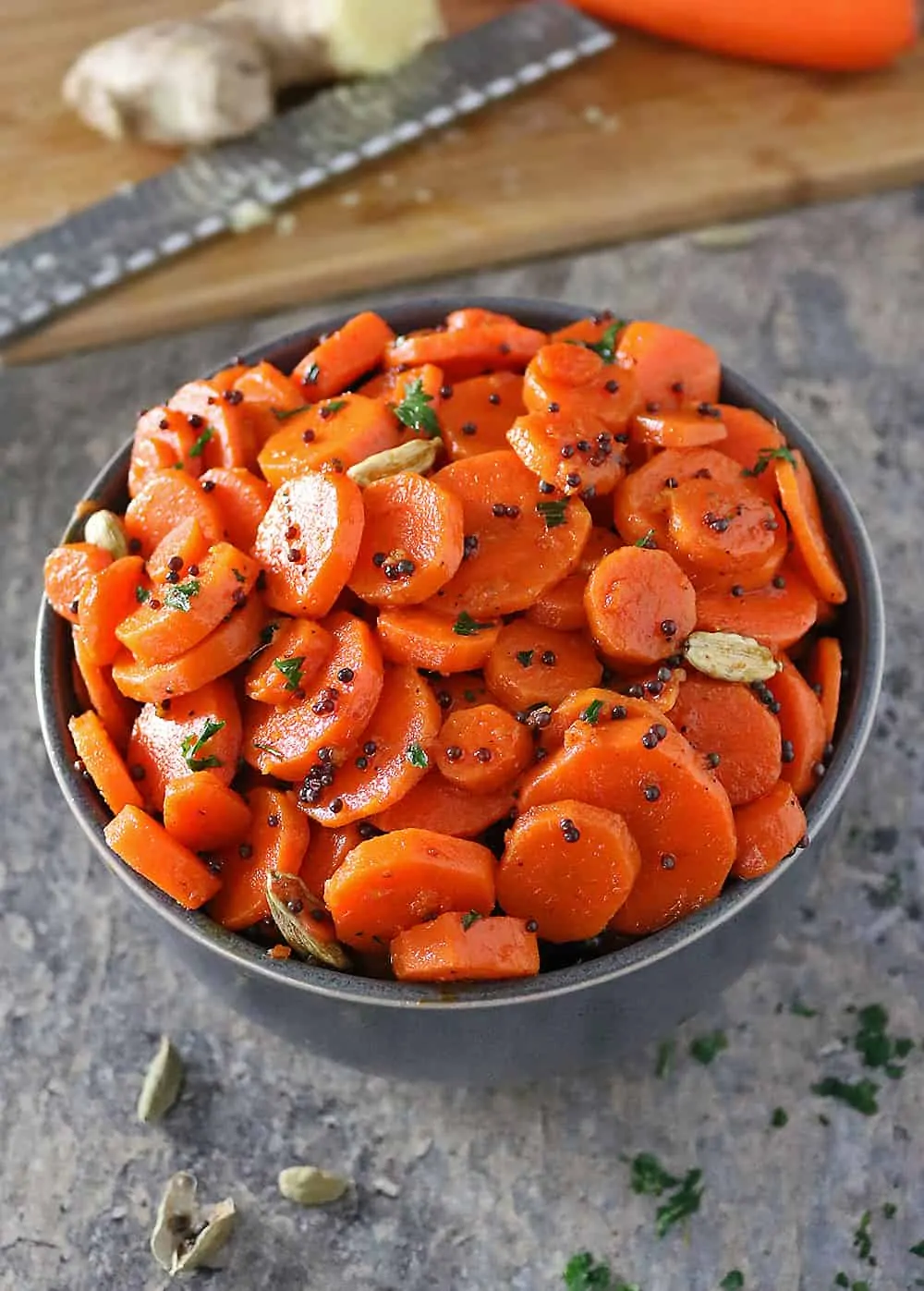 *This post on Ginger Cardamom Carrots was originally published in October 2016. Life as I know it has changed a lot since then. This is one of our favorite holiday recipes so today I am republishing this recipe along with some updated photos for the Holiday season. Thanks so much for stopping by.*
Last night I had the honor of attending a special event hosted by Macy's Culinary Council in celebration of Macy's birthday here in Atlanta.
And, at this event, I got to sit in on a cooking demo by the winner of Season 3 of The Next Iron Chef, the owner of American Cut and Macy's Culinary Council Chef, Marc Forgione!
Forgione's waffles and quail (a twist on the south's infamous waffles and chicken) and his 10-minute marinara sauce taste were bud tantalizing in the best way possible!
But what really blew my mind were his tips on how to make little adjustments and alterations to produce these taste bud tantalizing concoctions!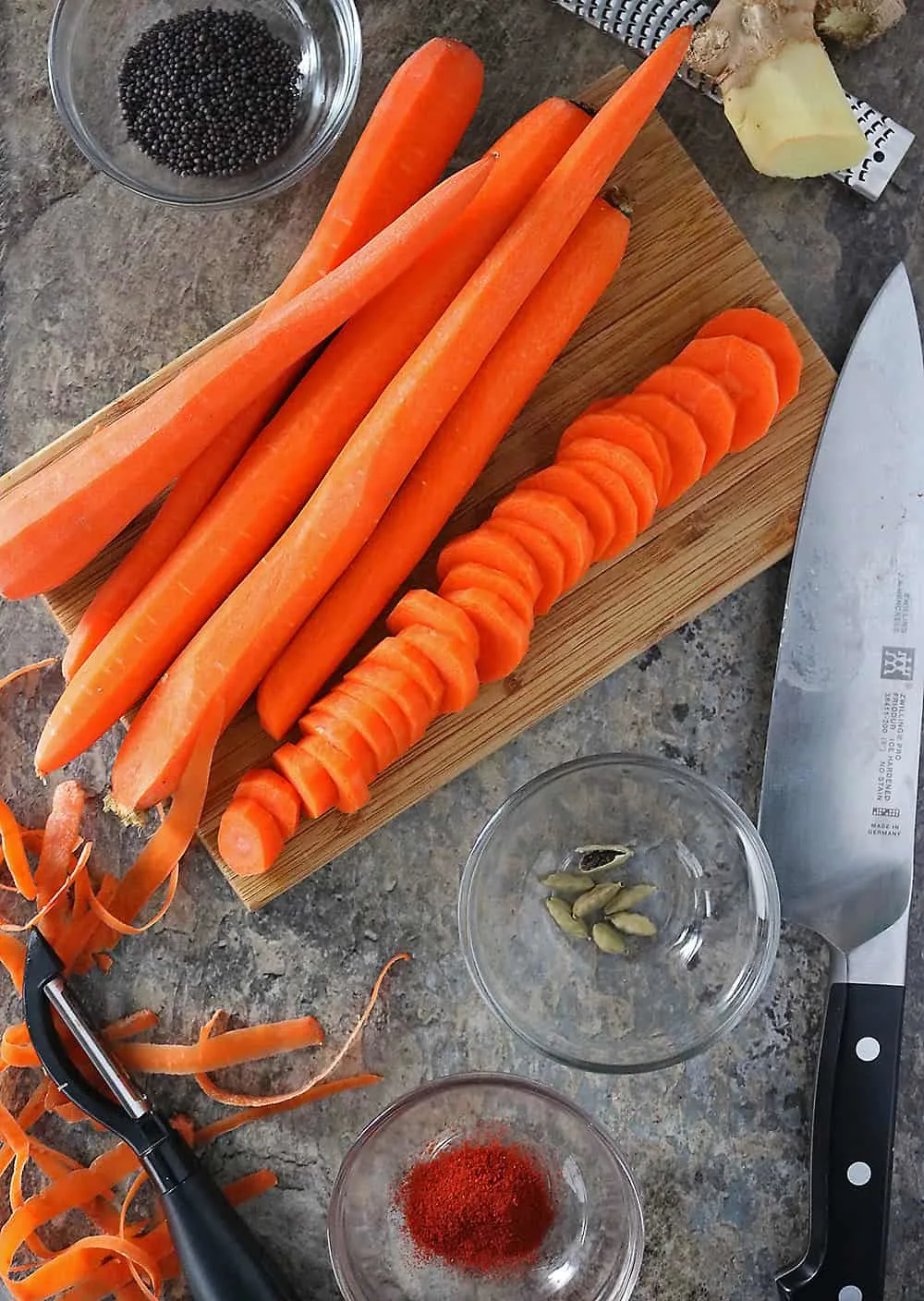 Life's always about learning – right?
Prior to last night, I would never have thought to infuse rosemary and ginger (or any other spice and herb combo) into warmed honey.
Or, to use brown butter flavored with a herb and not the actual herb itself to render a subtle taste to whatever that brown butter was used in! Ahhhh, it is always about those little things – eh?!
I am super excited to have received a copy of his cookbook "Marc Forgione: Recipes and Stories from the Acclaimed Chef and Restaurant" and over the next few months I plan on tackling some of his recipes and sharing them on here with little tweaks that fit into my everyday eating – hoping they will fit into yours too. 🙂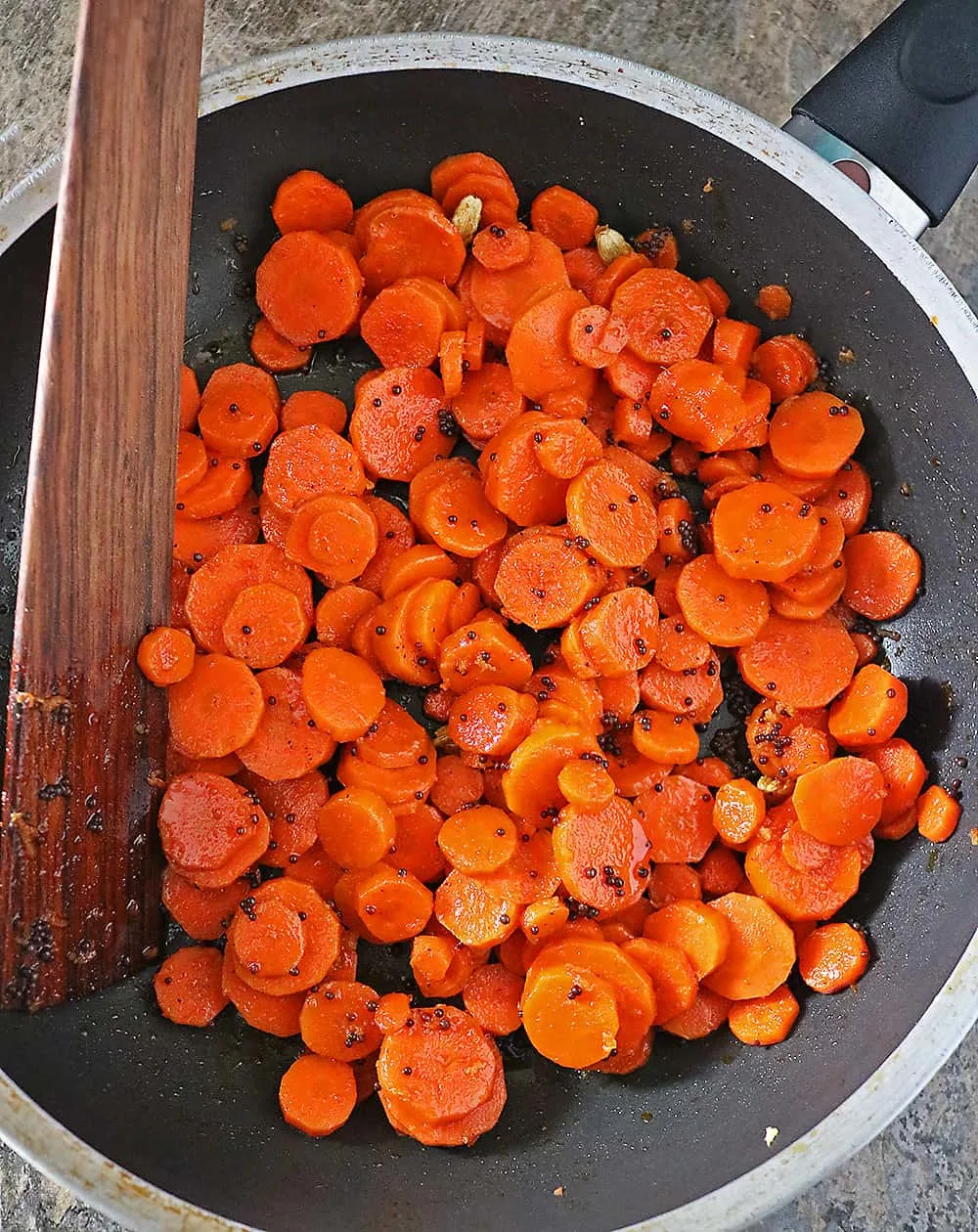 Today's Ginger Cardamom Carrots however are not from his cookbook. I actually whipped these carrots up to nibble on before I drove down to the event last night.
And, in a weird coinky-dink kinda way, these subtly spiced carrots rely on little adaptations and spices to really make them shine.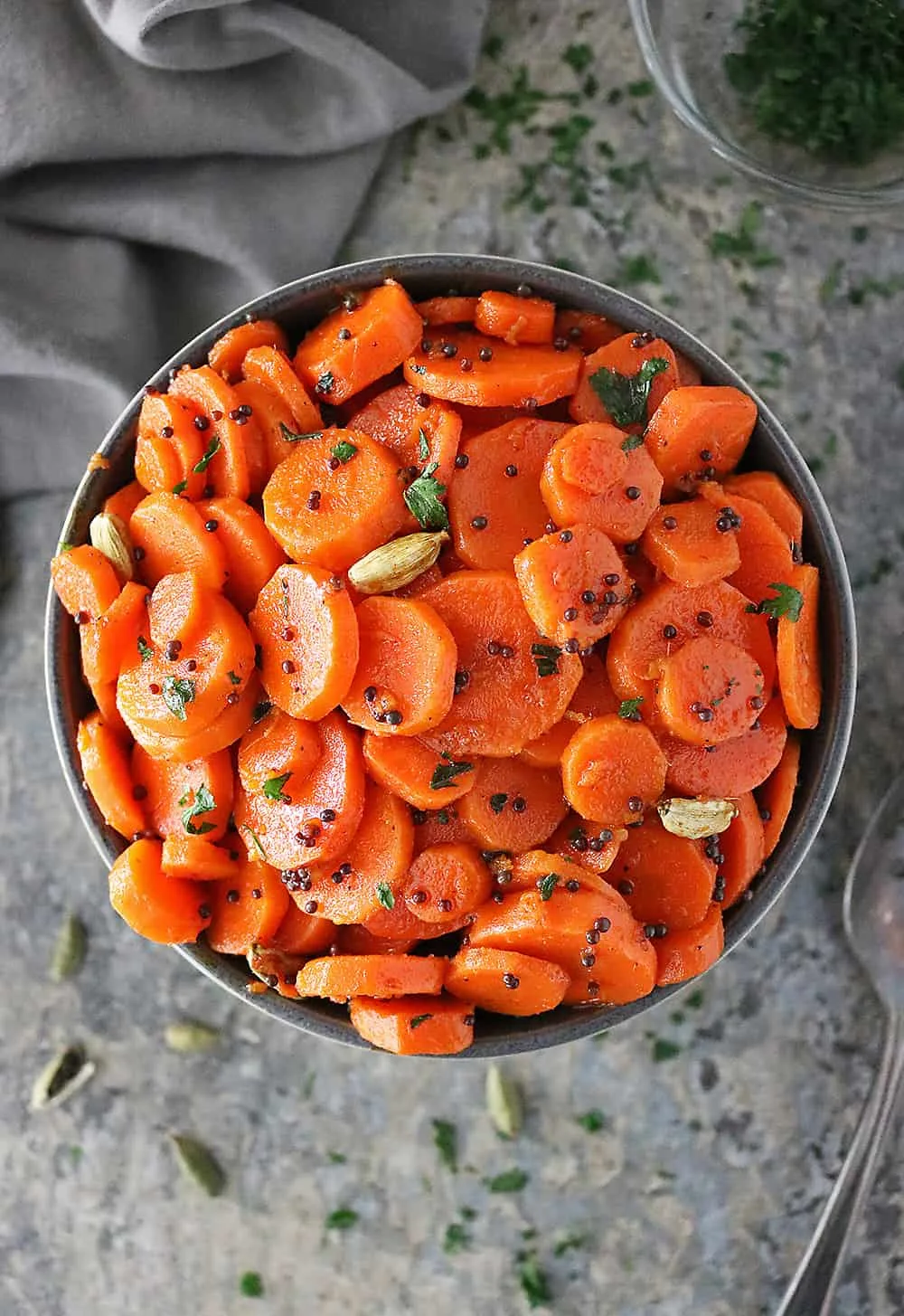 To start these carrots off, I sauteed some fresh, grated ginger and some mustard seeds in some extra virgin olive oil.
Right as the mustard seeds started to dance around in the hot oil, I added in some cardamom pods and the carrots.
I used cardamom pods for an aromatic effect. I didn't use powdered cardamom as that would change the taste of this dish drastically.
I finished this dish off with a smidge of paprika and seasoned it with salt and pepper before I introduced my fork to it!
Y'all know what – while these Ginger Cardamom Carrots were an appetizer for me (before Marc Forgione's delicacies at the event), these would also make for a wonderful side dish on your Thanksgiving or Christmas dinner table!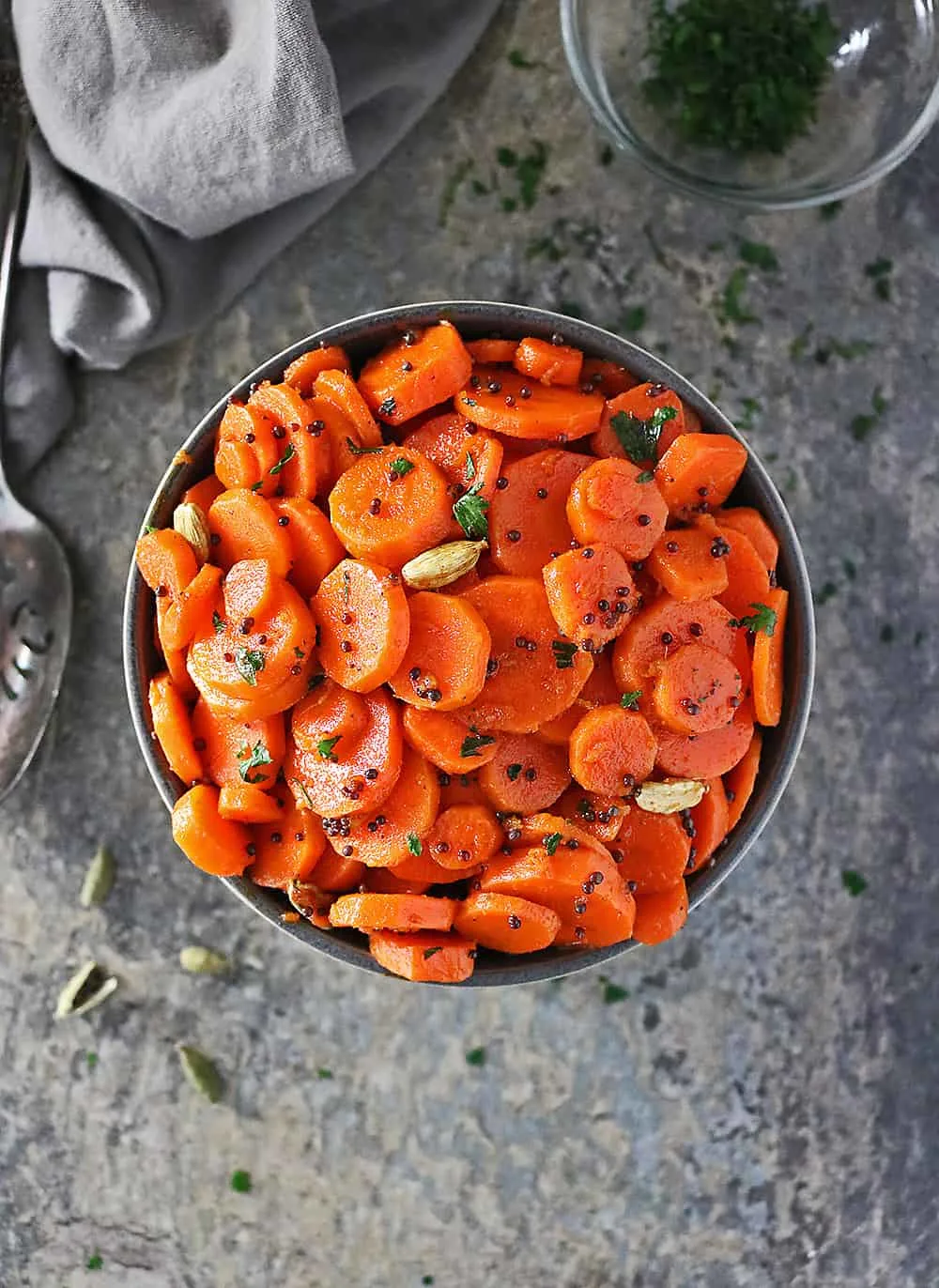 I would love to know if you've make this recipe or any other recipe from this blog so please do rate the recipe and let me know your thoughts on it in the comments below. You can also FOLLOW ME on FACEBOOK, TWITTER, INSTAGRAM and PINTEREST to get recipe ideas and inspo!