This shop has been compensated by Collective Bias, Inc. and its advertiser. All opinions are mine alone. #ReddiForNonDairy #CollectiveBias
Add a little pizzazz to your weekend morning with these easy, gluten-free, Ginger Cinnamon Crepes. These are blissful filled with a ginger cardamom apple pear mix and topped with Reddi-wip® Coconut Non-dairy whipped topping.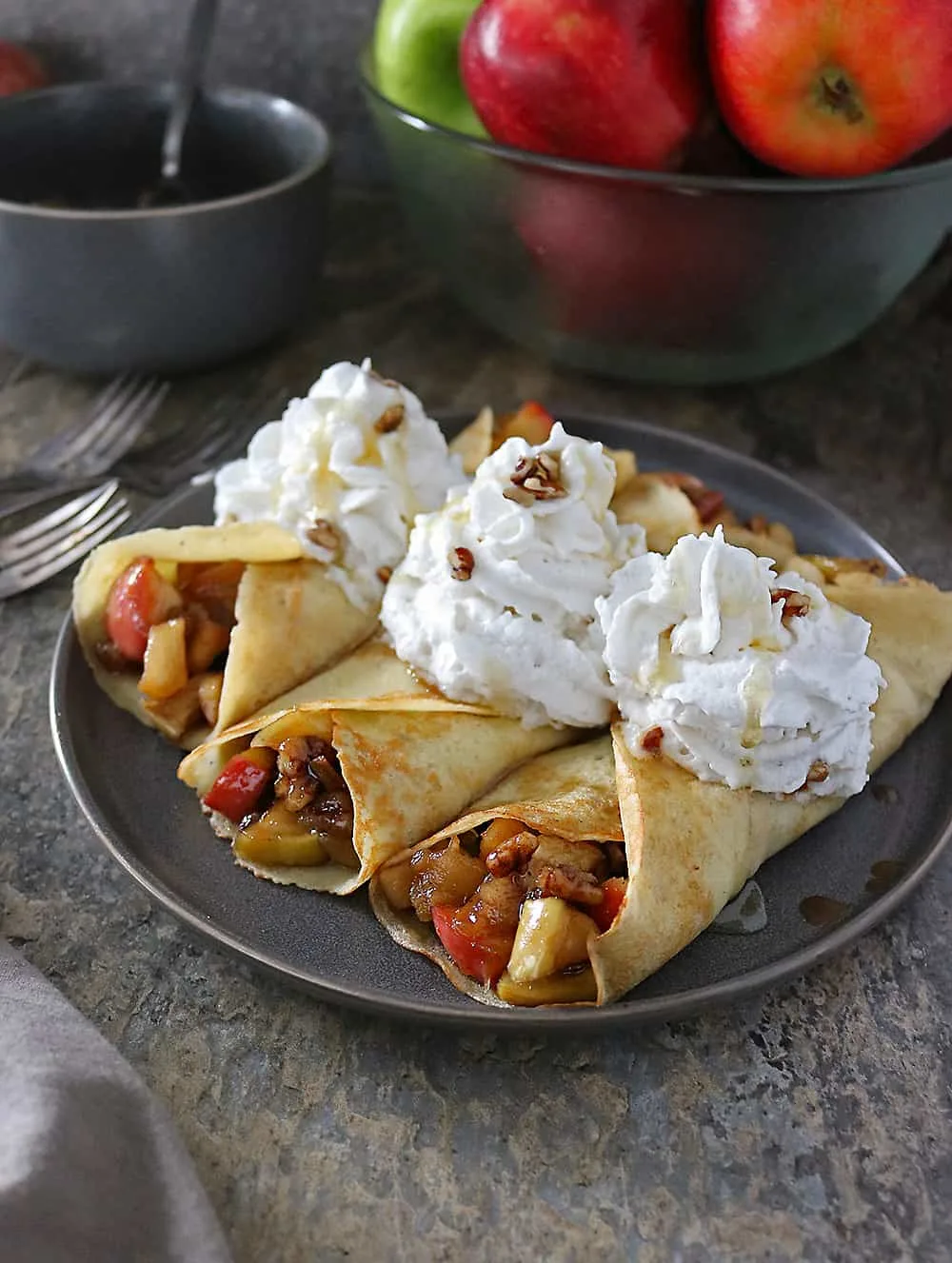 This past Saturday morning, my daughter and I headed out to one of our favorite orchards in the Blue Ridge Mountains to go apple picking.
We got there bright and early and I was delighted to find an almost empty parking lot and an even less populated line to the hayride that took us around the orchard, and to the apple trees.
Usually we get there when the apple trees have been picked through so this was a first for me – or so I thought.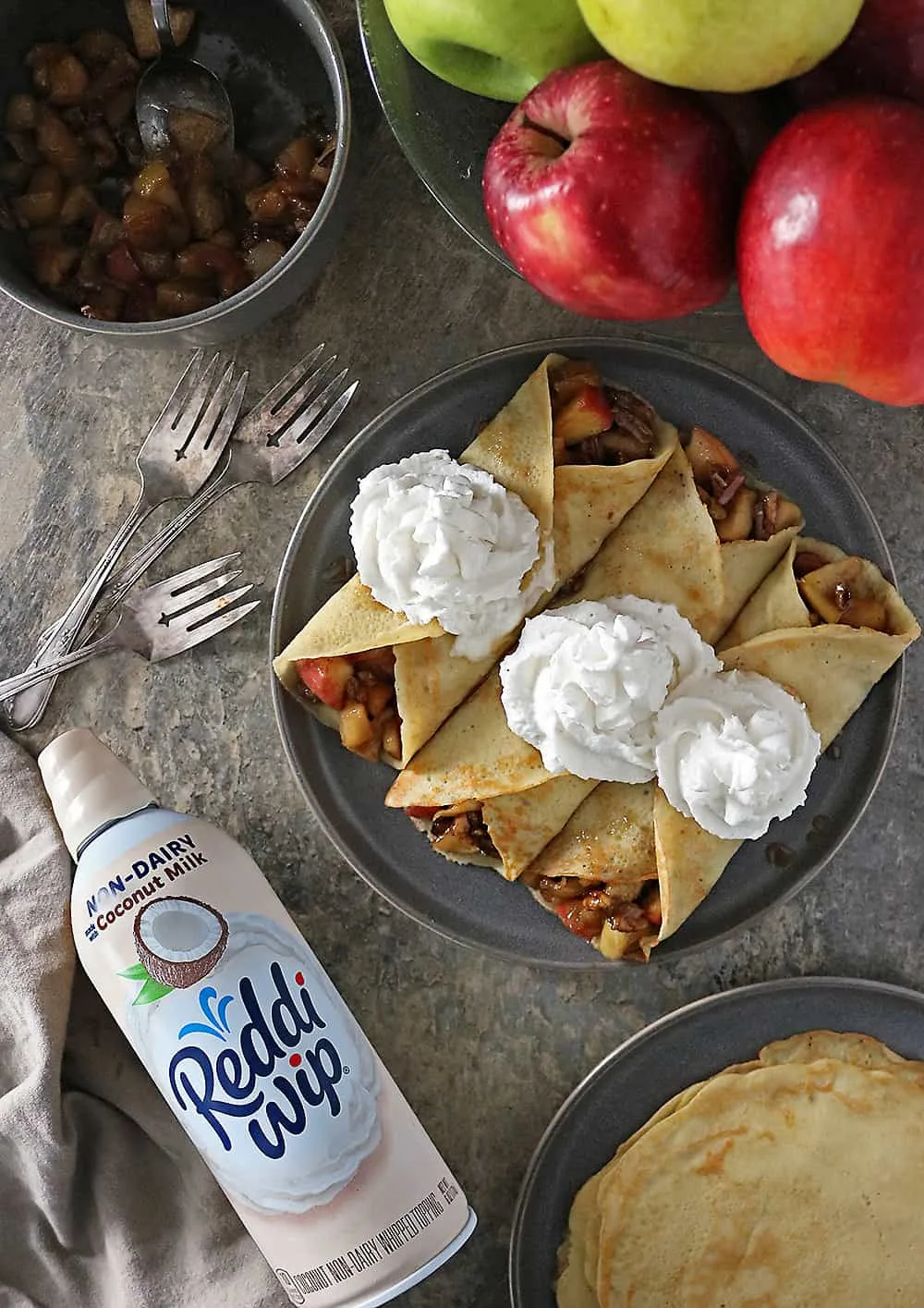 I stood in the short line to get tickets and when it was my turn, I realized that the ticket prices were way below what they had been charging.
Gosh – I couldn't help thinking that this was turning into my lucky day!
Of course, I had to tell them so, only to learn that I was only paying for a ride around the orchard as apple picking season was over!
Blimey!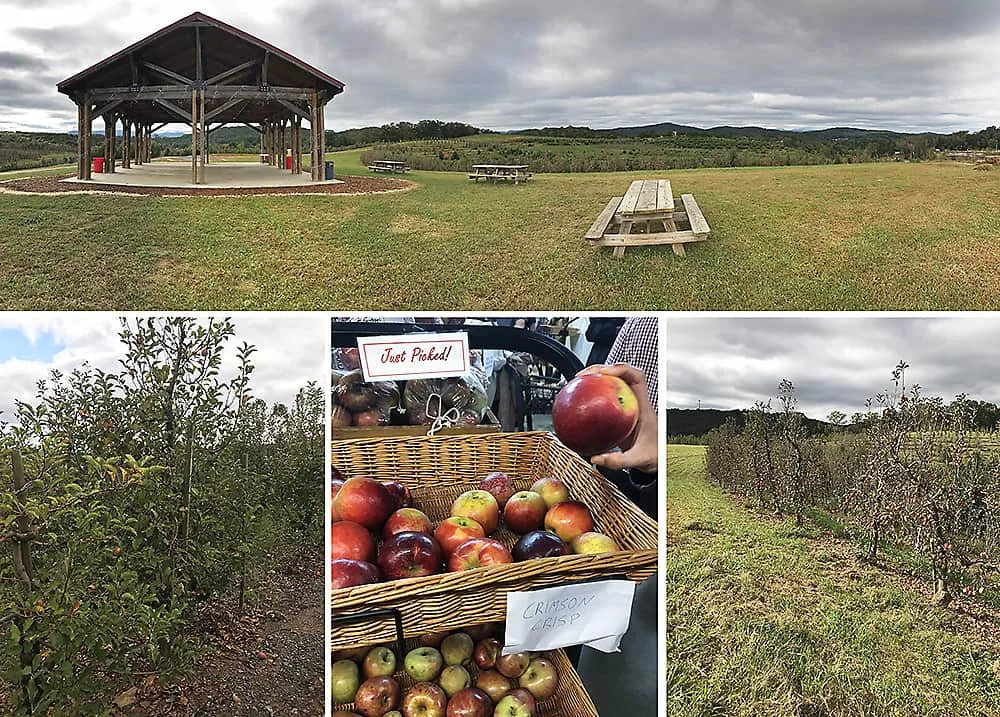 Apparently, due to the warm weather Georgia has been having over September, more people showed up to pick apples and the orchard simply ran out. Also, they had less quality picking apples as the warm temps in spring had messed with quite a bit of the apple trees themselves (check out those almost-leafless trees in the photo on the bottom right in the above collage).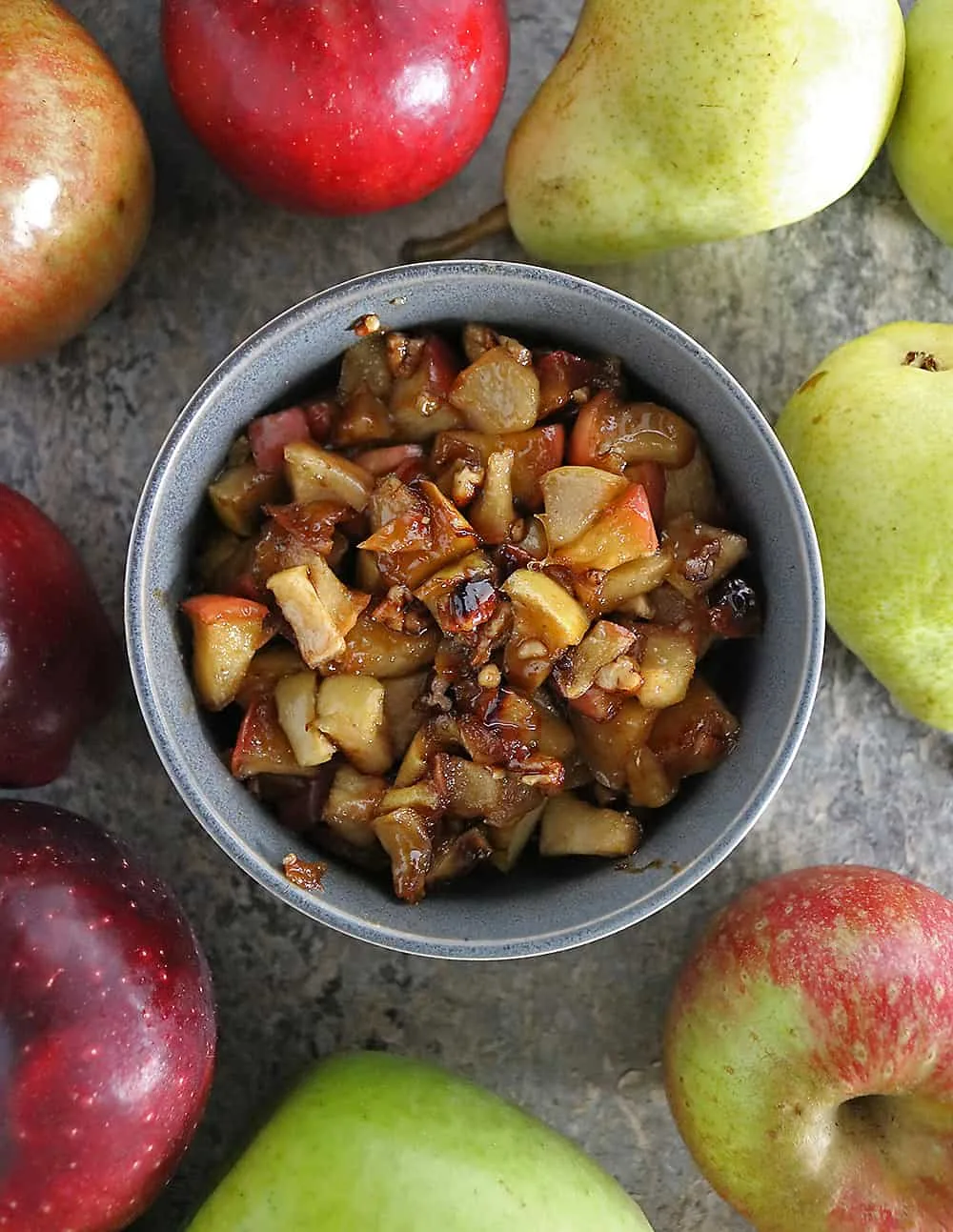 My daughter and I roamed around the beautiful orchard and then headed into their store to get our hands on some hand held pies. It was at this time that we stumbled on a plethora of juicy apples and pears hanging out in the back of their store along with a warm apple cider booth! Score! Armed with ½ a peck of apples and pears, several handheld pies and warm apple cider, we headed down to the lake that is a trademark of this orchard.
When I was about to dig into a pecan handheld pie, my daughter stopped me!
Blimey!
Then she managed to convince me into thinking how good that pie would be with a dollop of Reddi-wip®!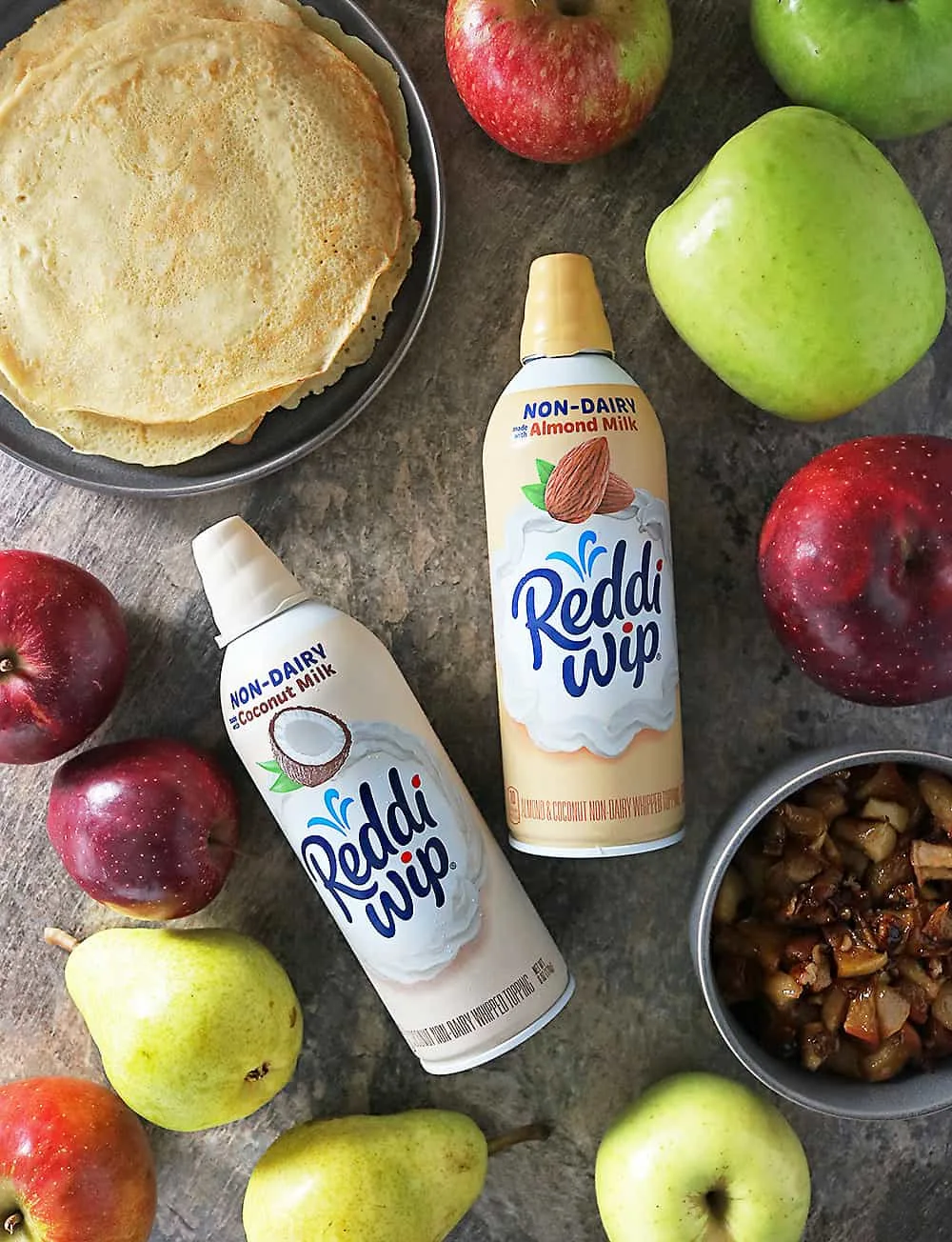 So, I channeled self control I didn't realize I had and put that pie away to head to Walmart to pick up some Reddi-wip®. Now I have issues with lactose, but I will tough them out for a dollop Reddi-wip®!
And it was then that I saw them! TWO NEW cans of Reddi-wip® with two of my favorite words on them: "non-dairy!" Score! I was elated! If there was a couch in the aisle, I would have jumped on it! Right there in the creamer/whipped topping aisle by the dairy were two cans of NEW Reddi-wip® Non-dairy whipped topping in Coconut and Almond flavors!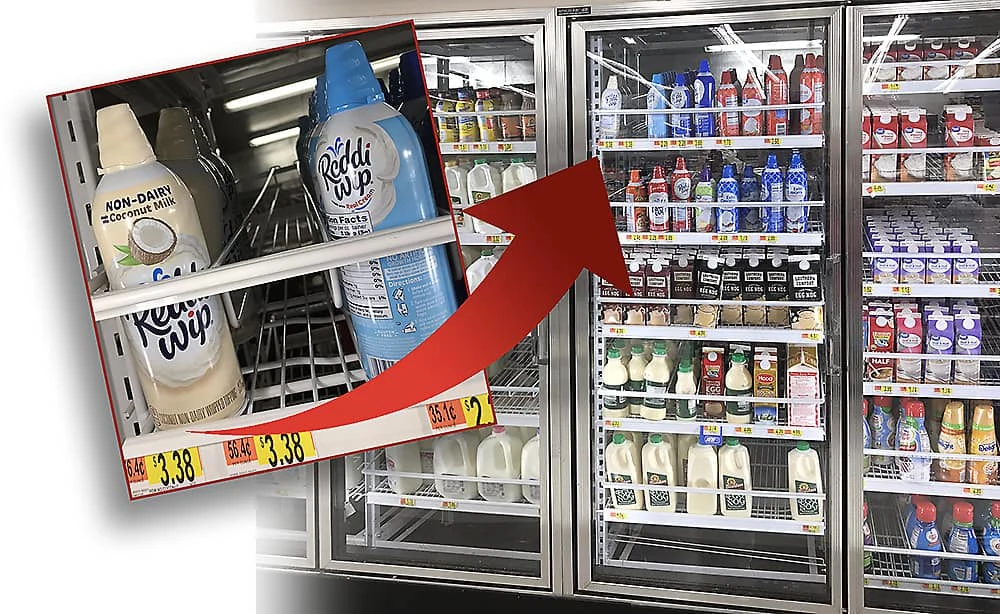 If you love Reddi-wip® but have issues with dairy, then you just might love the NEW Reddi-wip® Coconut Non-dairy whipped topping! It is time to Unleash the joy as Reddi-wip® Coconut Non-dairy whipped topping has absolutely no dairy, gluten, artificial flavors or artificial sweeteners!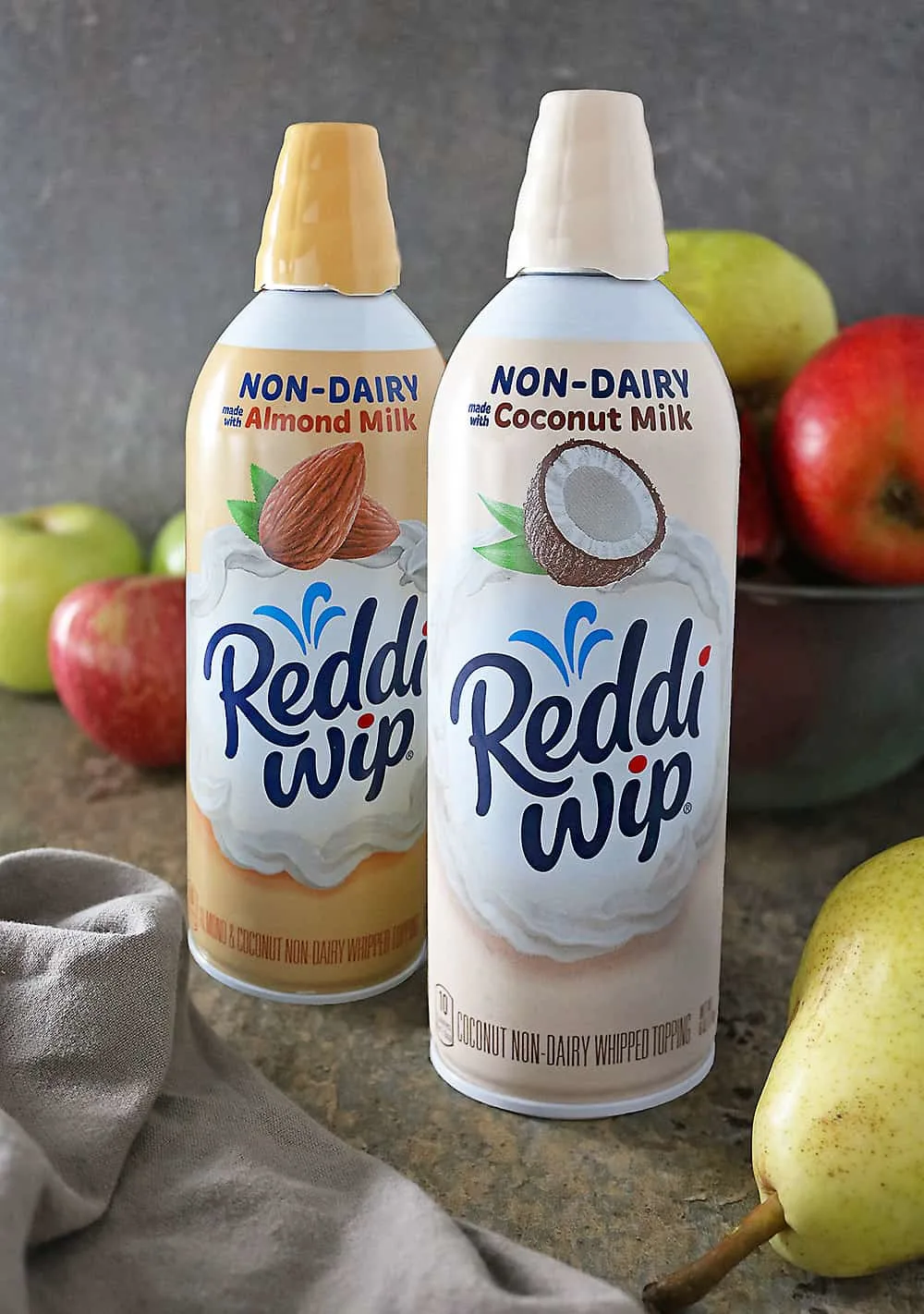 My daughter and I had a blast testing out both flavors with our handheld pies. Then the next day I made some easy ginger cardamom flavored crepes, a quick apple and pear stuffing with the apples and pears we brought home from the orchard and a smidge of ginger and cardamom.
Most times, when crepes and regular Reddi-wip® are involved, I usually make them for dessert so I don't subject my coworkers to those lactose side effects. But seeing this was Reddi-wip® Coconut Non-dairy whipped topping, we enjoyed these crepes with a dollop of Reddi-wip® Coconut Non-dairy whipped topping for breakfast AND dessert that day!
These Ginger Cinnamon Crepes are super easy to make. Just throw all the ingredients into a blender, blend well, then set the mixture aside in the fridge for about 30 minutes to an hour for the bubbles to dissipate (after blending). Then simply ladle spoonfuls onto a hot, greased pan, flip and enjoy plain or with some Reddi-wip® Coconut Non-dairy whipped topping, and/or some of this delicious apple pear filling.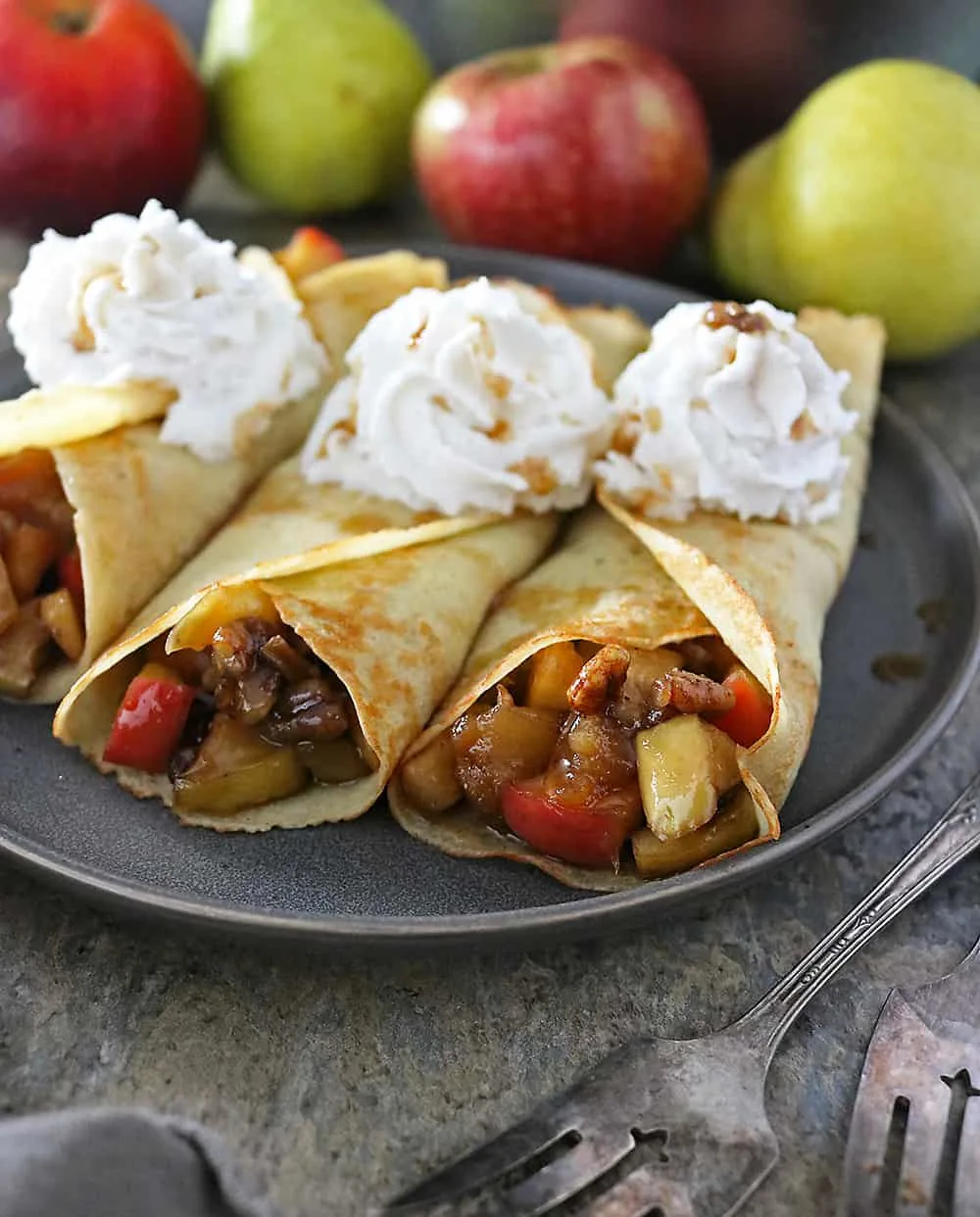 Reddi-wip® Coconut Non-dairy whipped topping is a deliciously cream, vegan whipped topping made with Coconut milk. It's got all the Reddi-wip® goodness you might be craving without any dairy, artificial flavors or artificial sweeteners. And, you can use Reddi-wip® Coconut Non-dairy whipped topping to top off your favorite desserts, fruits, and even your favorite coffee drink with this gluten-free, dairy free, treat.