I have partnered with Kansas Farm Bureau to bring you a recap of day 2 of The Farm Food Tour and this easy, gluten-free, Fried Baked Chicken – delicious for dinner with a side dish of Sausage And Beans.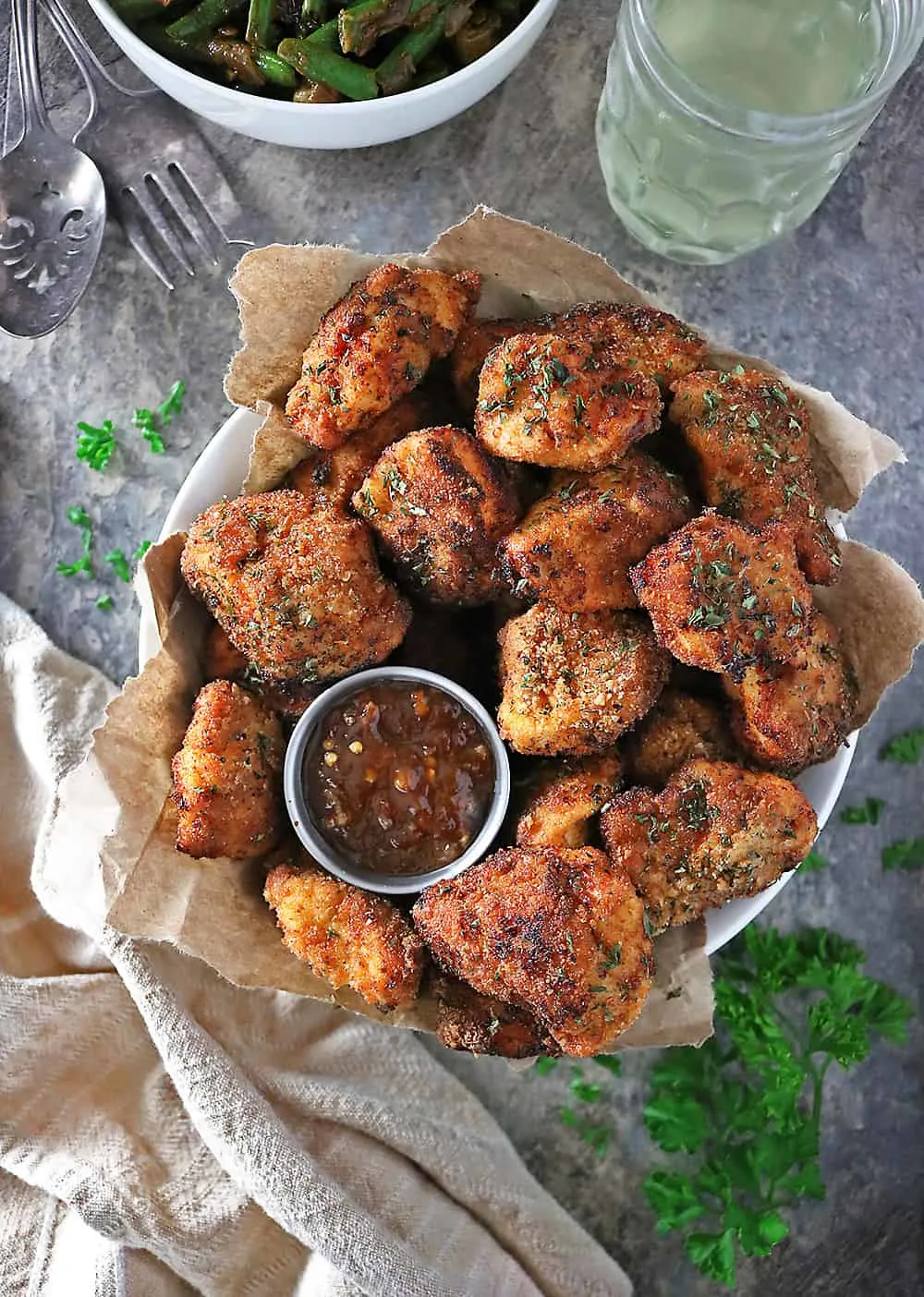 Happy Monday Y'all!
A few weeks ago, I shared a recap of my adventures on Day 1 of the Farm Food Tour of 2018 organized by The Kansas Farm Bureau and Kansas Soybean Commission, which took place in mid September.
Today I have a recap of Day 2 of that tour, along with a recipe for Fried Baked Chicken, inspired by the chicken meal we had for lunch that day at Law's Feed Store. As y'all might remember, The Farm Food Tour took place over 3 days, 6 meals and 7 very diverse farms.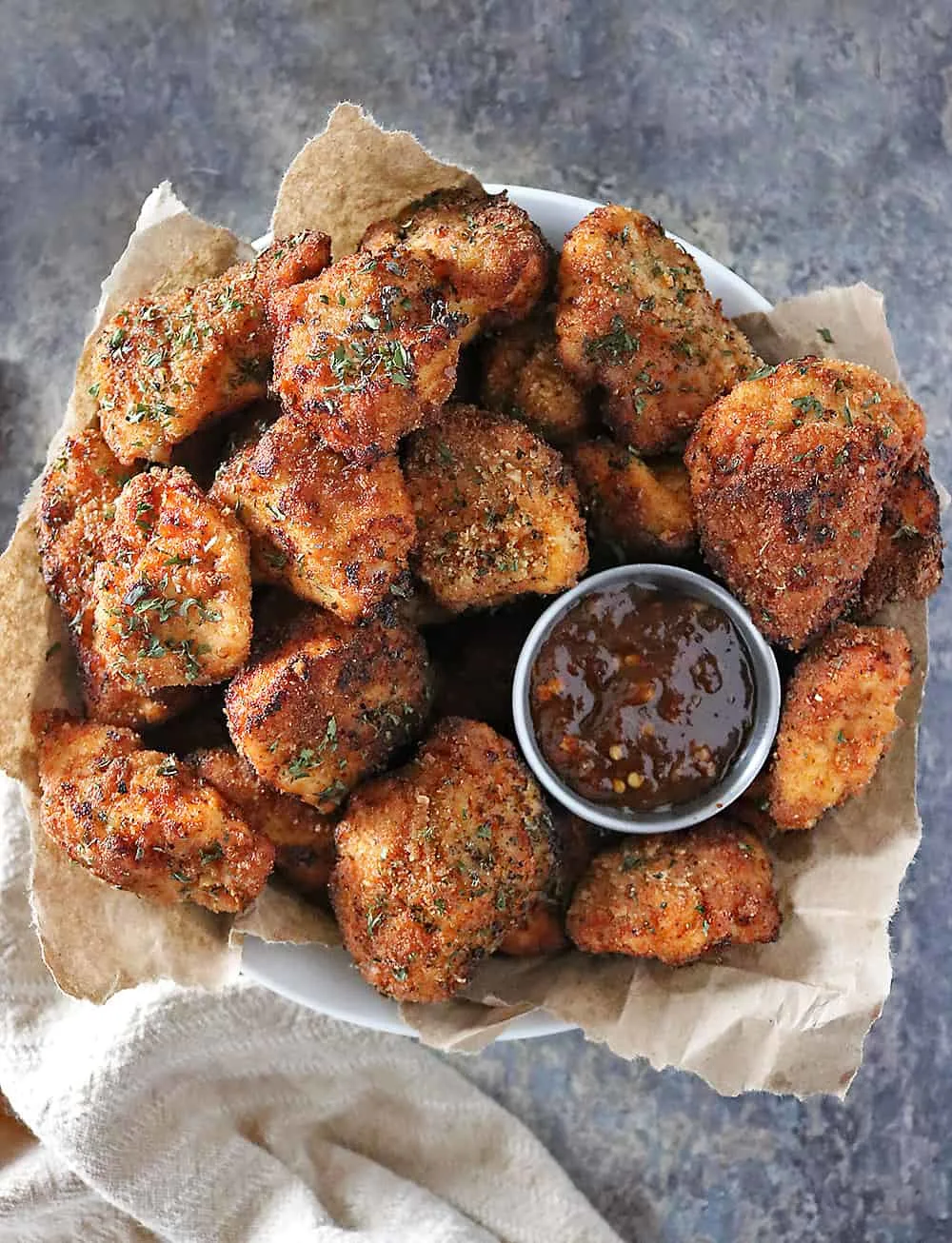 Day 2 started off with us heading out to visit France Family Farms, owned by Amy and Clint France, in Marienthal. Amy was our personal farmer on the bus, answering all our questions and sharing a wealth of farming know how, so I was intrigued to visit the farm she ran with her husband, Clint. When we made it out to France Family Farms, Amy braved gusting winds to show us soybeans and one of their combines used for harvesting. She also took us to visit her farm house and pumpkin patch, meet her chickens and her tractor "Gretchen."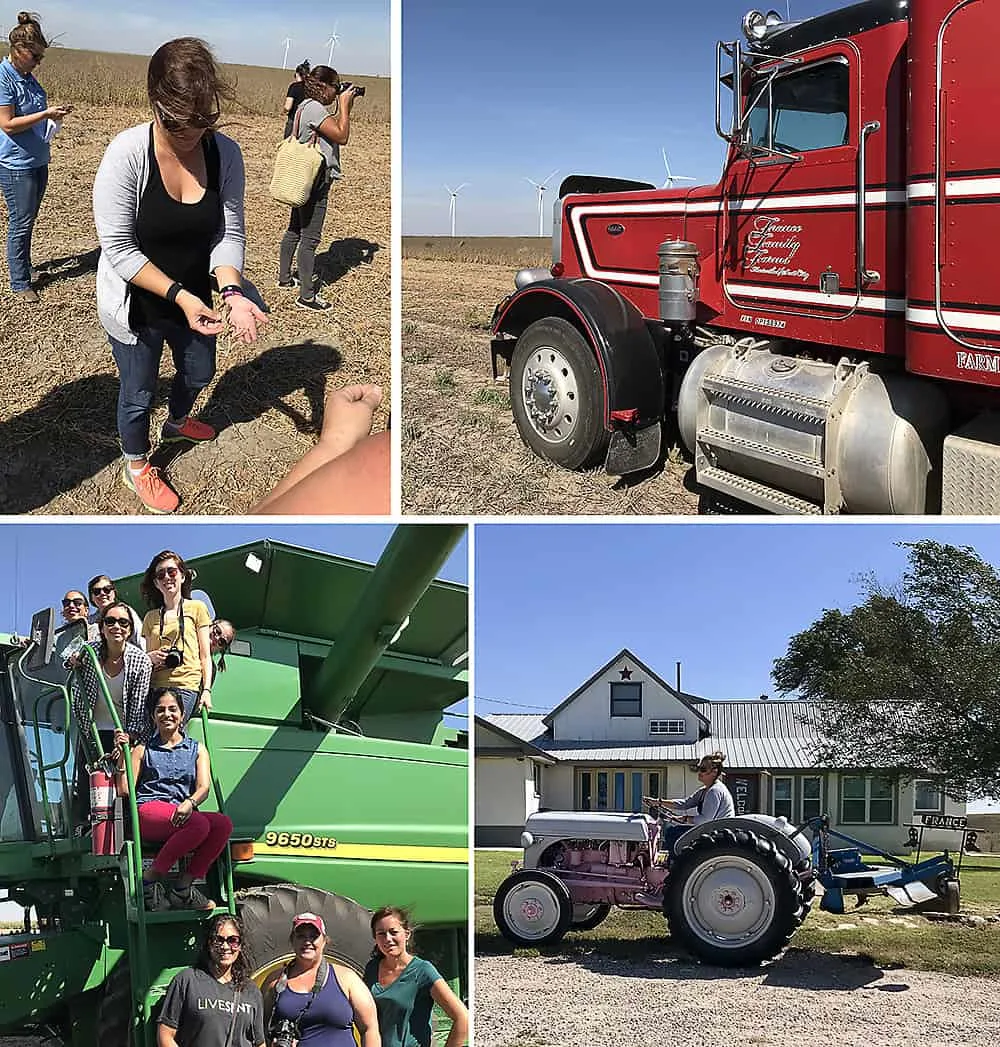 After having spent the morning at France Family Farms, we headed into Leoti for lunch at Law's Feed Store, where we feasted on a lunch of fried chicken and fixings. The meal was so darn good, I clean forgot to take a photo. If you find yourself in Leoti, y'all have gotta check out this little family-owned restaurant. During lunch, I learned that the fried chicken wasn't simply fried. In fact, it was baked first and then flash-fired before it was served. Seeing it had been a long while since I had made fried chicken, I resolved to try out this version of fried chicken that was baked first, as soon as I got home. But, before we talk more about this recipe, come with me down memory lane to our next two stops for day 2.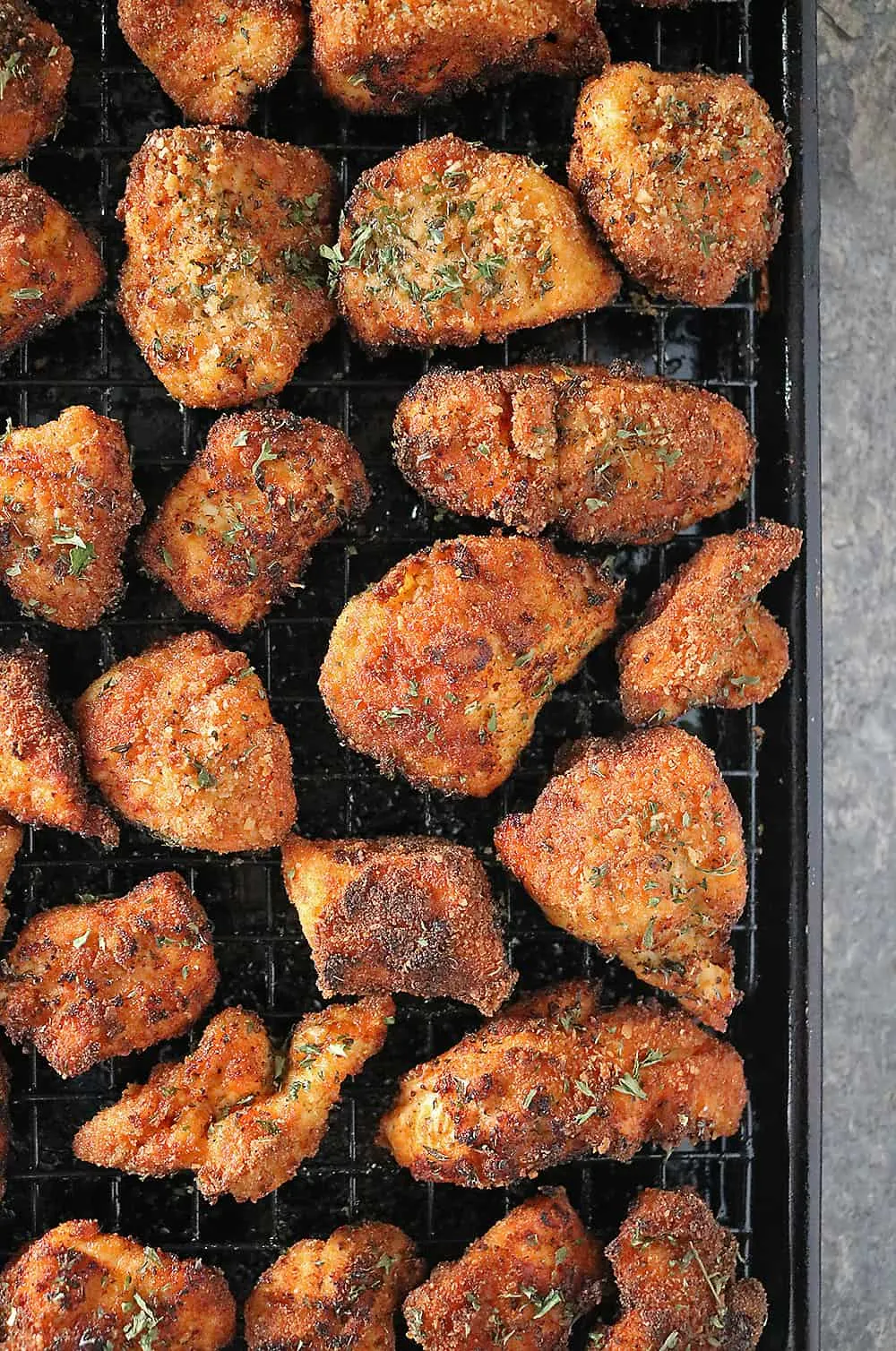 After lunch we headed out to Garden City to visit Reeve Cattle Company and I learned about cattle being transferred from farms to feedlots before they were processed. Up until this tour, I did not know that cattle went from feeding on grassy farms to feedlots where their feed resulted in them having more flavoring when consumed after processing. Lee Reeve, who ran the Reeve Cattle Company also shared info about the ethanol plant that was also on the property.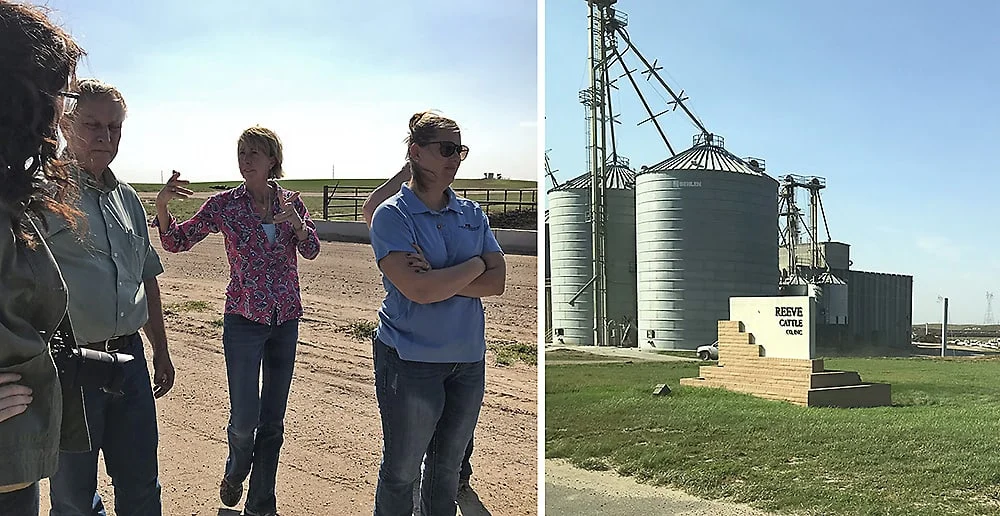 After that we hopped on board our bus and headed out to Cimarron to visit family-owned and run, Forget-Me-Not Farms, our final stop for day 2, before dinner. At Forget-Me-Not Farms I got to see one of the smoothest running automated milking operations. Cows seemed to fall into line into this rotating circular contraption (the picture on the top left, below) that went around on a timed interval. While they were on this rotating contraption, they were milked while they went around on a timed rotation. Then, when it got to the point where they got on, they smoothly transitioned off the machine and back to their areas to feed.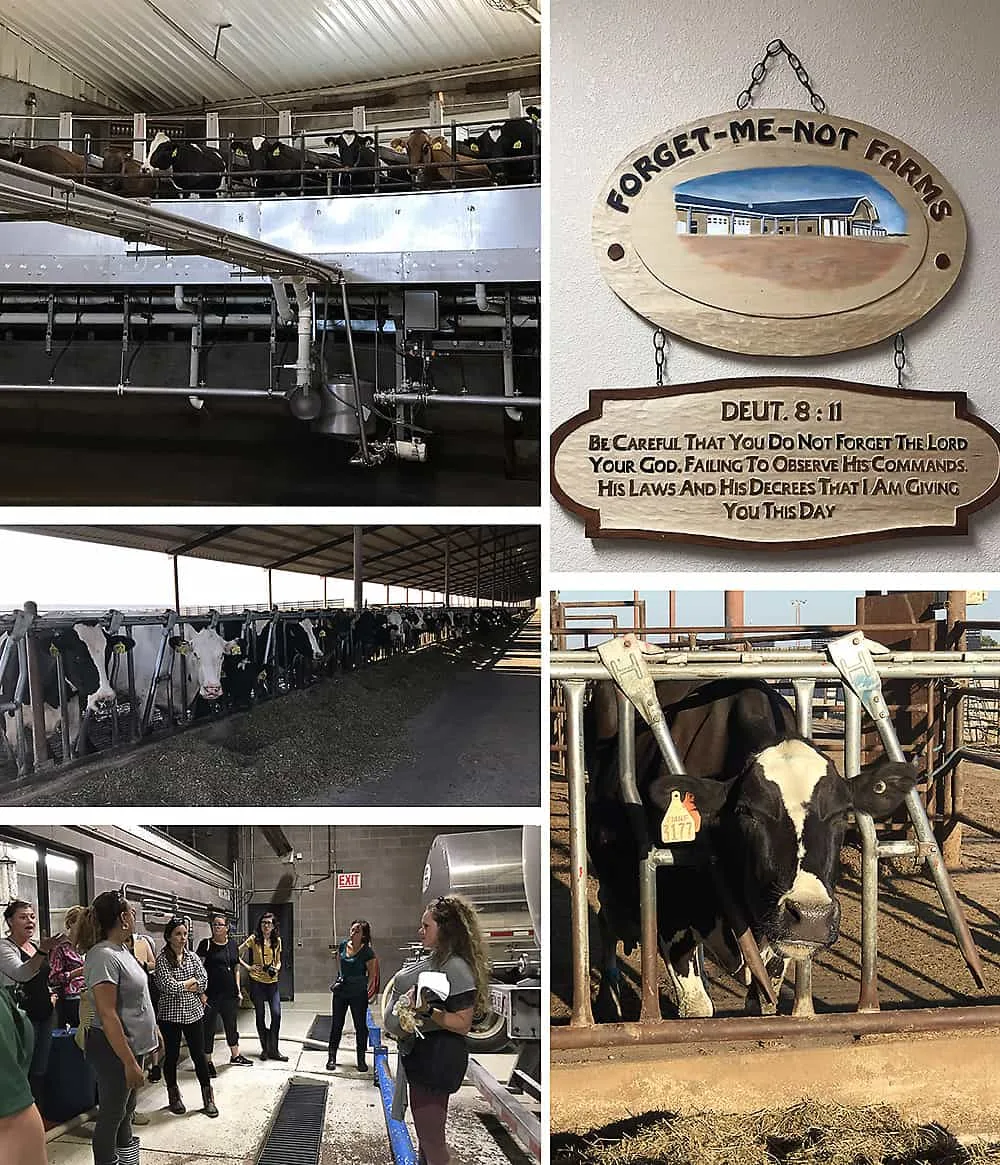 A recurring theme for me on day 2 was how much farmers seemed to know about and care for their animals and crops. I also got to see and hear about how quickly things could change on a farm and as a farmer, one must pretty much be ready to face anything and everything!
Thanks so much for following along with me on my adventures on day 2 of the Farm Food Tour. Now, lets talk about this recipe for Fried Baked Chicken inspired by the lunch I had at Law's Feed Store.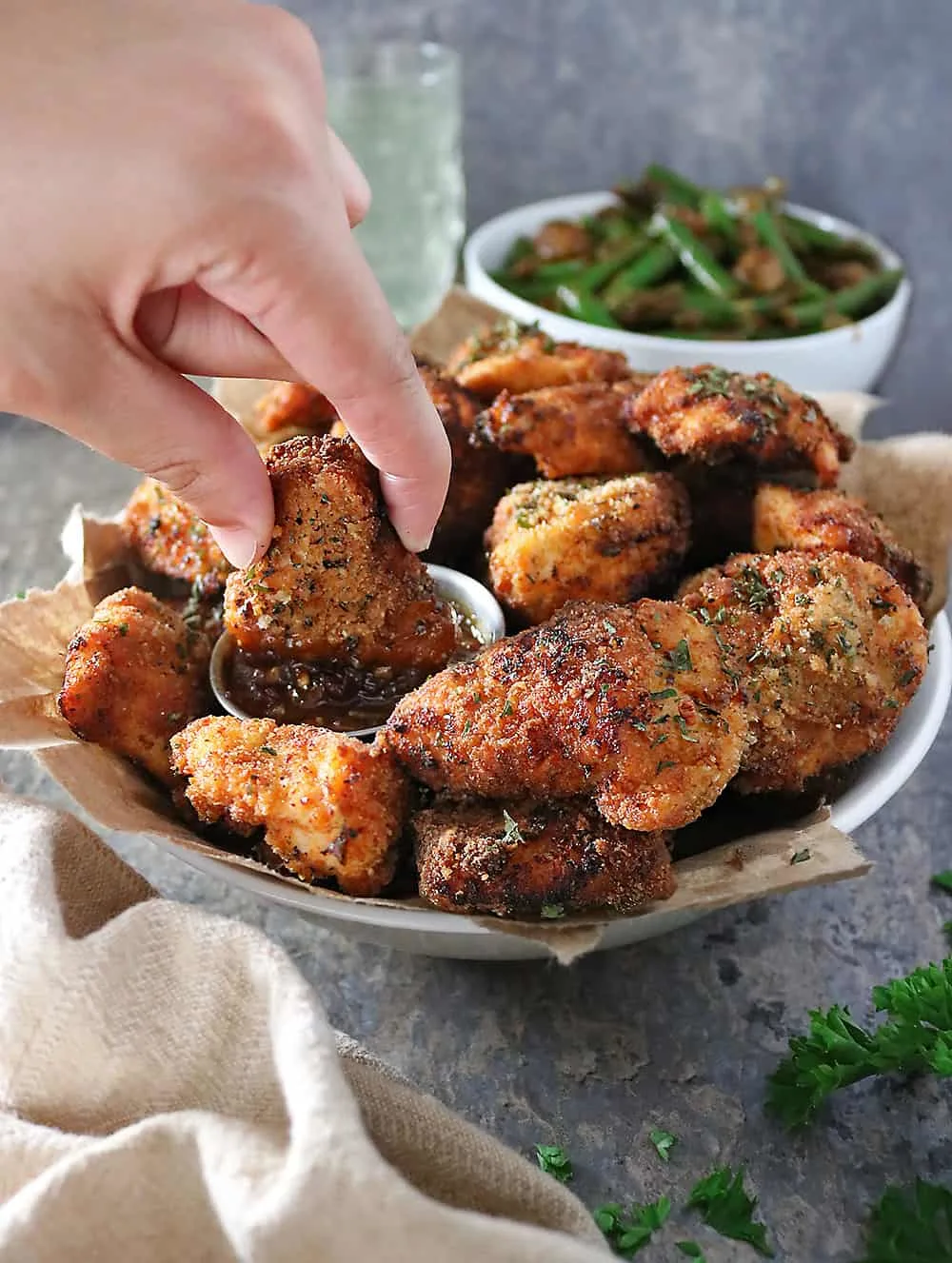 I whipped up this Fried Baked Chicken once after I got home, and my daughter keeps bugging me to make this again. I used gluten free flour with smoked paprika to dredge the chicken first before coating it in a spiced yogurt mixture. Now, this step might sound a bit odd, but please don't skip it as it not only adds so much flavor, but it also keeps the chicken juicy while it's baked and fried. I followed that spiced yogurt coating with a thick coating of gluten free breadcrumbs with parsley. Now, please feel free to use all purpose flour and regular breadcrumbs if you'd prefer – in fact, the next time I make this, I plan on going the gluten-full route!
This Fried Baked Chicken is delicious with a side of Sausage and Green Beans or Ginger Cardamom Carrots.
I would love to know if you've make this recipe or any other recipe from this blog so please do rate the recipe and let me know your thoughts on it in the comments below. You can also FOLLOW ME on FACEBOOK, TWITTER, INSTAGRAM and PINTEREST to get recipe ideas and inspo!