This shop has been compensated by Collective Bias, Inc. and its advertiser. All opinions are mine alone. #ShoutSolutions #CollectiveBias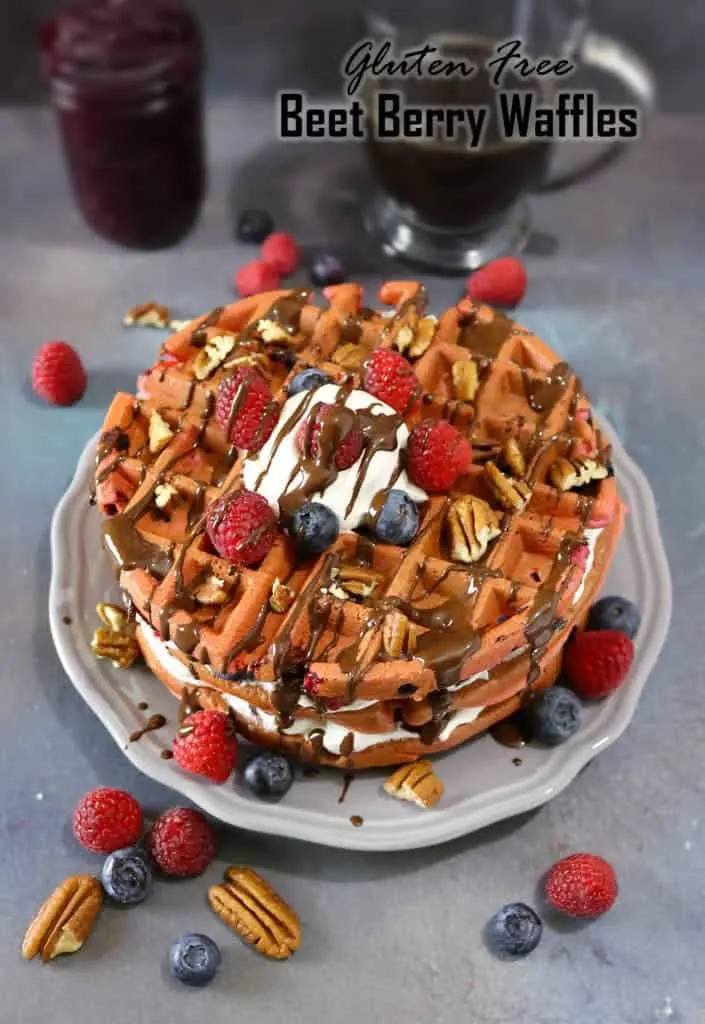 The dictionary defines "adore" as: "to love or admire very much," "to like or desire very much," "to worship or honor as a deity," and/or "to regard with loving admiration and devotion" – and these all fittingly describe my feelings towards beets!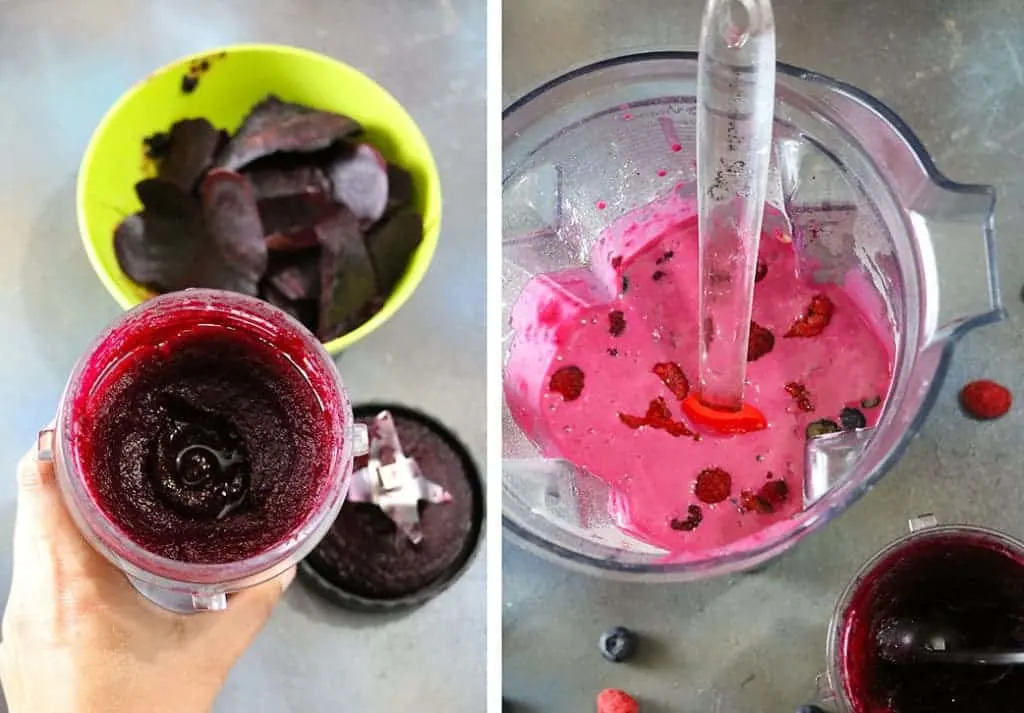 Yes, the humble, sometimes just plain gnarly, beetroot, holds a special place in my heart. And – as fate may have it, it just so happens to be good for my old ticker and other bits and pieces of me as well!
I understand that you might not entertain the same feelings towards beets as I do and for that I'm truly sorry. But maybe if you happened to try these Beet Berry Waffles or moist and delicious Beet Chocolate Oatmeal Cake or Beet Soup, you might change your mind?!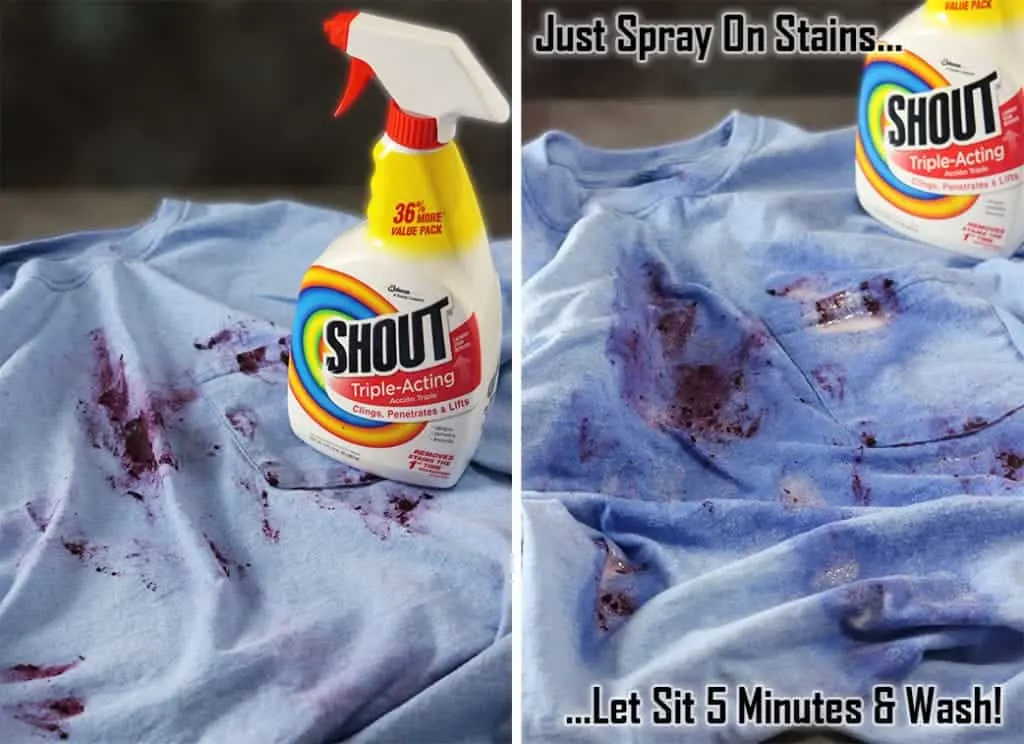 All that beet-adoration does have its side-effects, though. You see, I am a very messy cook – what I am working with always has a way of getting in my hair and on my clothes and well, beets make it known that they were on your clothes long after all the other evidence has been cleaned up. In fact, beets have been known to get me to give up many a favorite light colored t-shirt – well, at least that was before I stumbled upon Shout® Trigger Triple-Acting Stain Remover when I was out picking up some beets and berries at my neighborhood Walmart!
[Tweet "T-shirts stay clean making Beet Berry Waffles w/Shout® http://www.shoutitout.com/ #ShoutSolutions #ad"]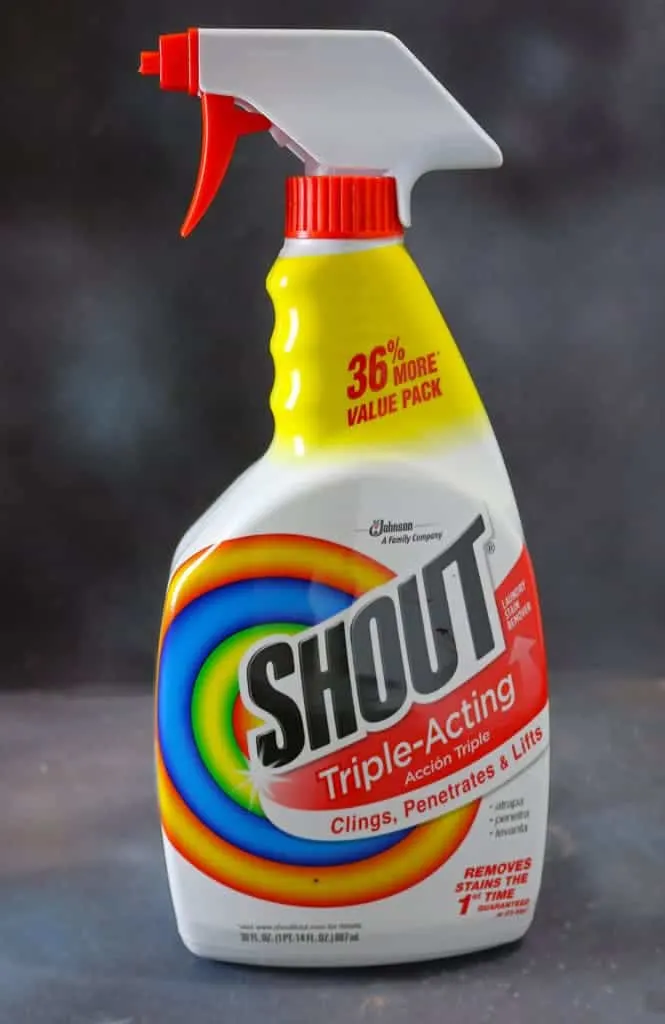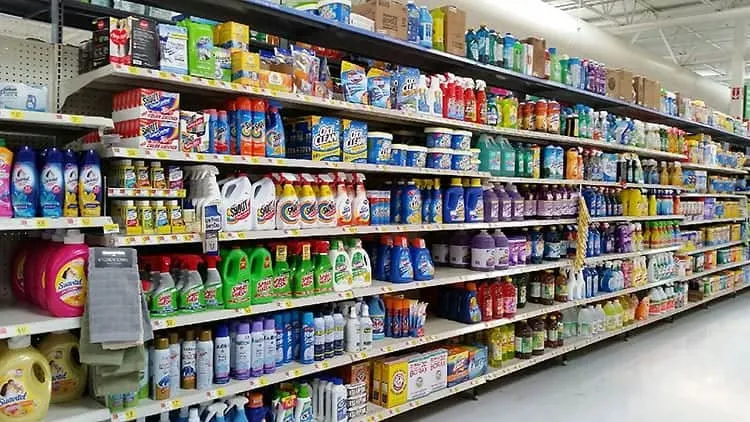 I must say I was skeptical at first as some of the stain removers I've used have not managed to completely lift off my beet-stains. But, Shout® Trigger Triple-Acting Stain Remover is the bombdiggity! It is packed with stain-fighting ingredients and enzymes that quickly penetrated, broke up and removed my tough beet stains right off my blue t-shirt. Now, I don't have to change into dark colored clothing every time I decide to feed my beet adoration!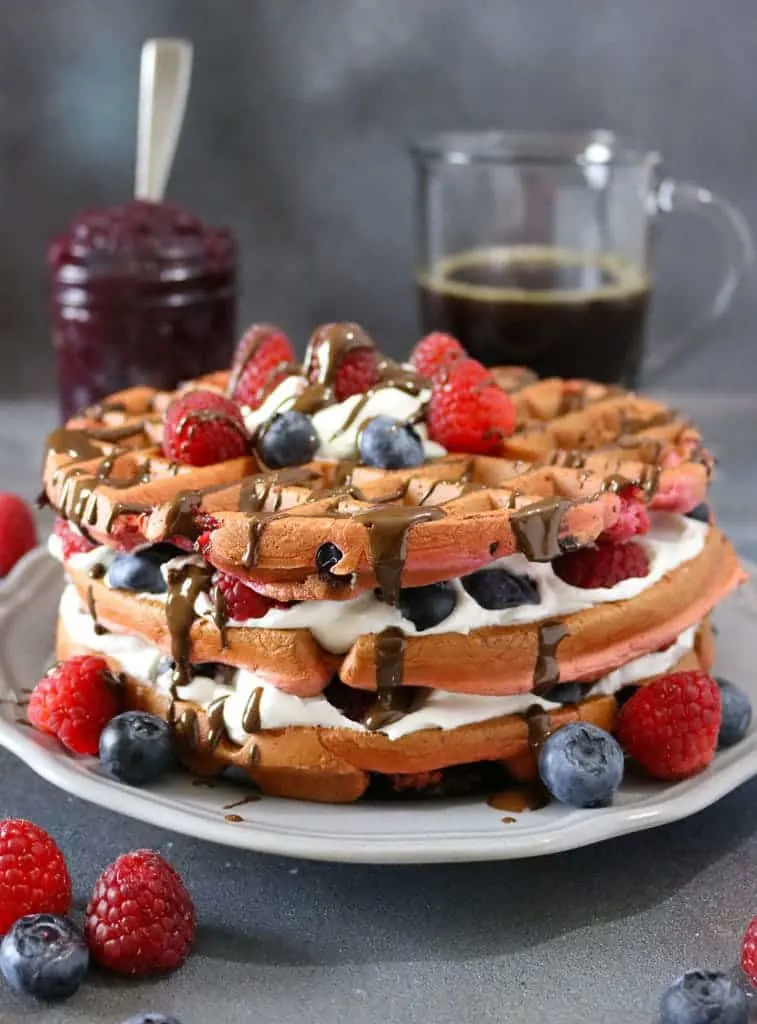 Shout® Trigger Triple-Acting Stain Remover Formula comes in a convenient trigger dispenser, it is safe for all colorfast washables and works in all water temperatures – I washed my t-shirt in cold water and all those beet stains were lifted right off.
So, if you happen to be a messy cook and just wanna play around with beets and try and make these gluten free, Beet Berry Waffles (flavored with cardamom and cinnamon), then you can rest assured that any resulting stains can be taken care of with Shout® Trigger Triple-Acting Stain Remover!
For more stain fighting tips and tricks, check out Shout® on:
Facebook • Youtube • Twitter • Instagram
Are you a messy cook? If not, please teach me your neat ways!
What foods would you say you "adore"?